Sally is JUMPING for JOY over her 41kg weight loss with The Healthy Mummy
Mum-of-three Sally Stepniewski is one VERY HAPPY lady. And she has a very good reason to be!
Having lost a MASSIVE 41kg by following The Healthy Mummy 28 Day Weight Loss Challenges Sally has found a whole new level of confidence and feels ready to take on the world.
Smiling from ear to ear and looking absolutely radiant, she shares her amazing mental and physical transformation below. Woo Hoo! Way to go Sally!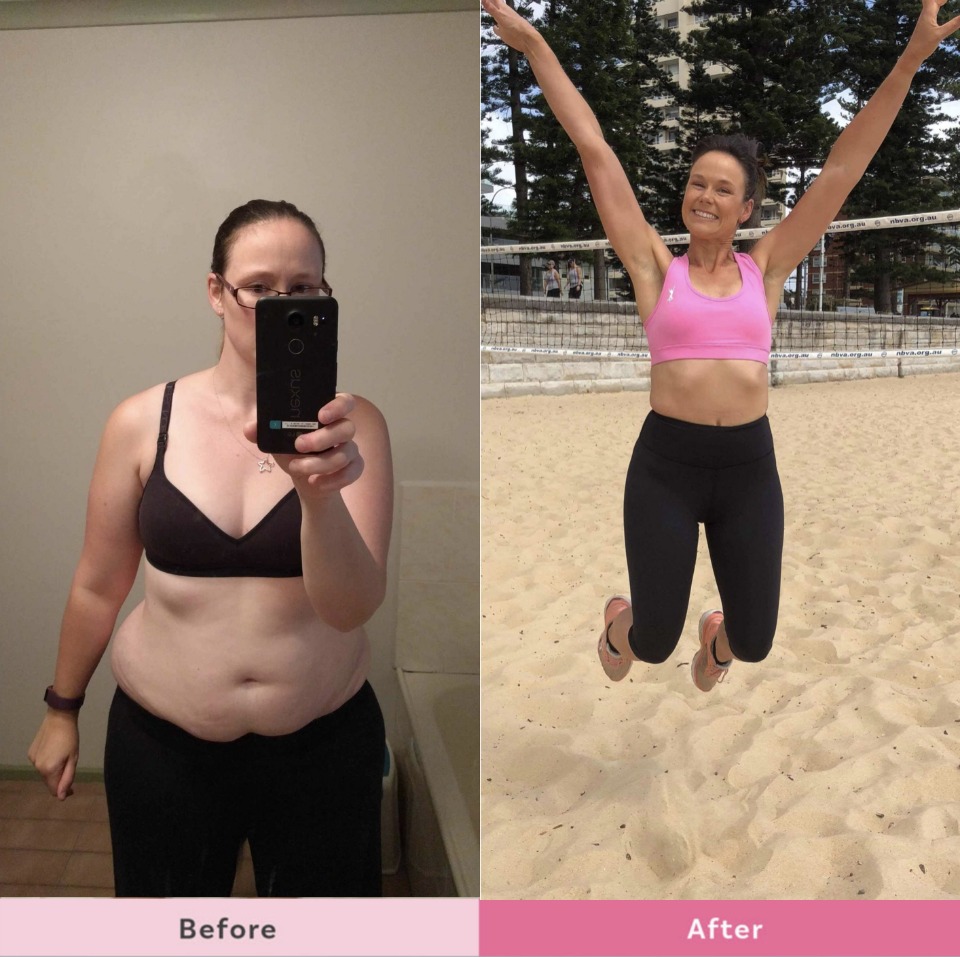 There is nothing that makes the Healthy Mummy team happier than seeing the beaming smiles of our community of mums who are living their best and healthiest lives.
And Sally is no exception. Not only does she have a spring (or should we say 'jump') in her step like never before, her big beautiful smile speaks volumes.
She shares how The Healthy Mummy program has changed her life.
For further details about her weight loss journey from the very beginning click here.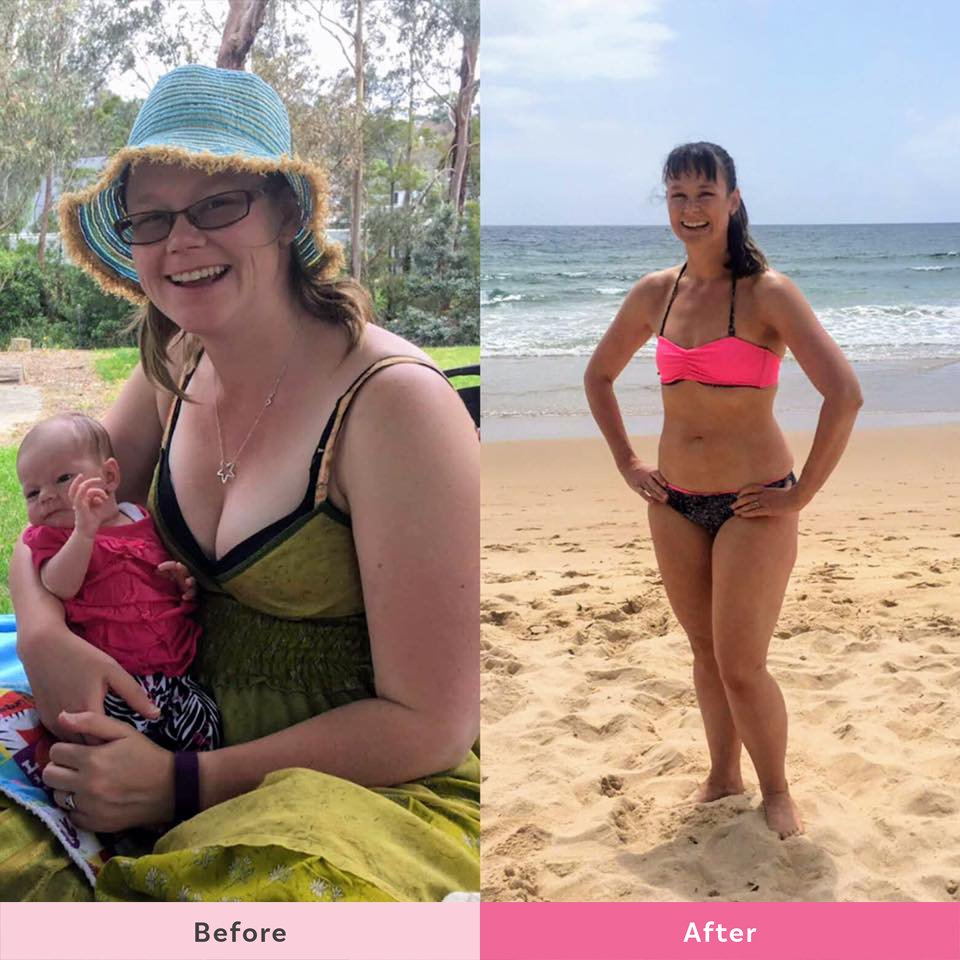 Pictures speak a thousand words
Sally says "These pictures may speak for themselves in showing my physical changes since finding The Healthy Mummy.
What they don't show is the changes on the inside. The mental changes, the fitness improvements and the power of fuelling your body properly. And how I struggled with food, water and battled IBS every day.
I was nervous taking the photo, hiding behind my phone. I hated everything about it, and this wasn't even me at my biggest.
Little did I know how powerful this photo truly would be. How it would show what you can achieve if you follow your heart, with determination and dedication.
My now photo, well this mumma was wearing a bikini on the beach for the first time in her life!"
I'm ready to take on the world!
"This mumma is ready to take on the world and has found a whole new confidence, a passion for fuelling my body properly, exercising and supporting others to be the best they can be.
I have learnt to be strong and never give up no matter what life throws at me.
No more IBS, bloating or feeling tired all the time!"
Weight loss results – 41kgs and 180cm
"41kgs and over 180cms gone!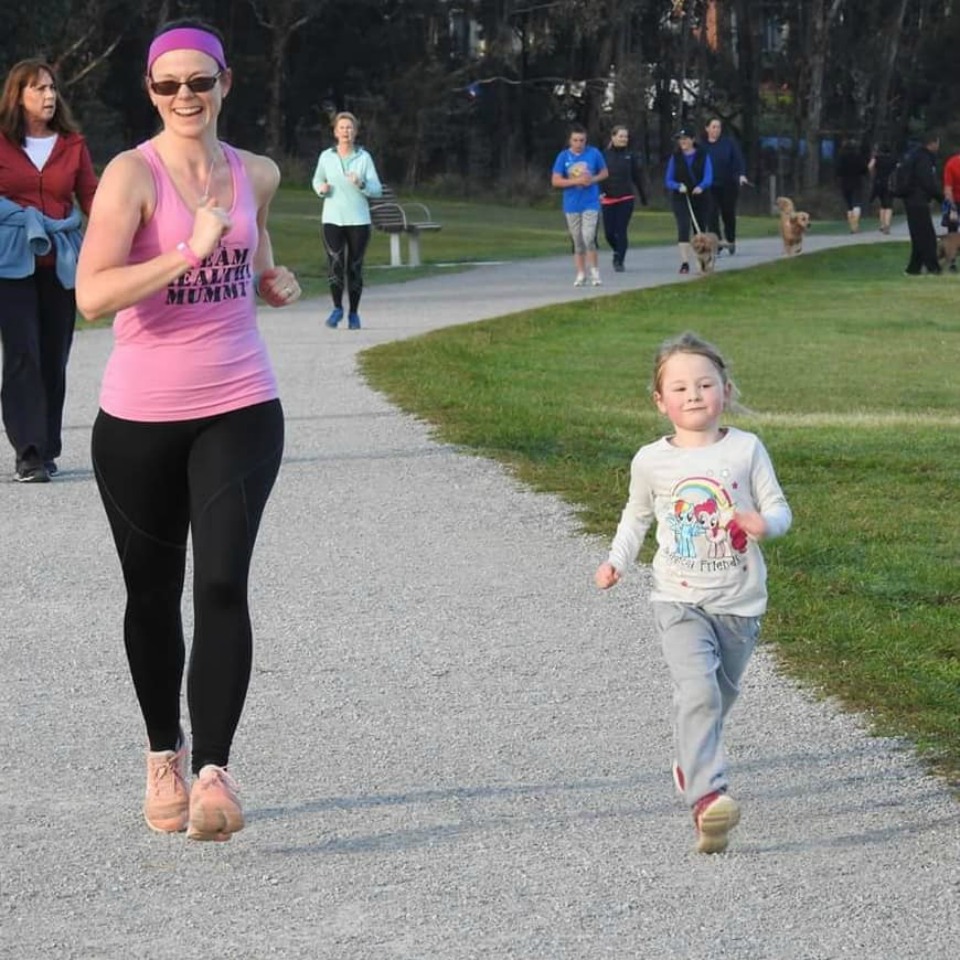 And did I mention I'm a full-time working mumma to 3 kids 5 and under who is currently training for my THIRD Half Marathon? I am a proud Healthy Mummy for life!"
What does The Healthy Mummy mean to Sally?
Sally says "The Healthy Mummy is so much more than weight loss; it's about lifestyle and having the tools to succeed.
It's about connecting with like minded women and being part of an incredible support network.
The spark you need is hiding within you.
You just gotta ignite the light and let it shine! Because you can and will shine!
You just need to BElieve in YOUrself! You are capable of anything!!!
If this is what I can achieve with the Healthy Mummy, imagine what you can do in a lifetime!?! ".
Wow Sally! Thank you living your best life and inspiring so many other mums to take a chance on changing their lives for good. The Healthy Mummy team are so proud of you.
Are you ready to become a Healthy Mummy?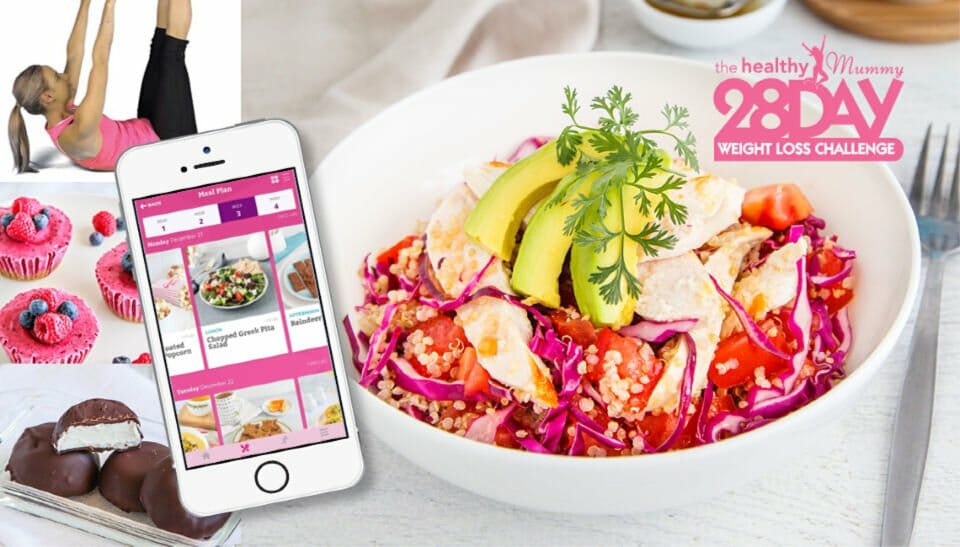 If you are wanting to lose weight and improve your energy – not to mention – help improve your overall health and wellbeing – our 28 Day Weight Loss Challenge is an awesome program to check out.
Our 28 Day Weight Loss Challenge includes:
28 days of at home exercise routines (no gym needed) – with video instruction
Customisable and breastfeeding friendly meal plans (including 7 Day Cleanse)
Time-efficient exercises for busy mums – under 30 mins
Challenge combines Pilates exercises with interval and circuit training (HIIT)
Suitable for basic to advanced fitness levels
Home to thousands of EASY-TO-MAKE recipes!
To learn more about our 28 DAY WEIGHT LOSS CHALLENGE CLICK HERE or purchase our Smoothies.