Mum no longer embarrassed to wear her swimmers in public!
Sometimes losing weight isn't just about the number you see on the scales, it's about finding your confidence again, feeling comfortable within yourself and being able to do things you want to do but couldn't before.
This mum not only has lost over 6kg following the 28 Day Weight Loss Challenge, but she's also found the courage to be seen in public in her swimmers, so she can spend time with her water-loving children after their swimming lesson.
"I never felt comfy in swimmers because of my weight and it was like torture not being able to join my kids," says Jacqueline. "But when I plucked up the courage to, it made their day."
Jumping on the healthy lifestyle wagon
Jacqueline reveals she began drinking The Healthy Mummy Smoothies in 2016, after being diagnosed with Pre Menstrual Dysphoric Disorder (PMDD), a severe form of Pre Menstrual Syndrome (PMS).
"I researched that healthy eating and exercise made a huge improvement to women with PMDD," she says. "I decided it was time to make my mental and physical health a priority."
Jacqueline joined the 28 Day Weight Loss Challenge in April last year and initially lost 5kg along with many cm at first, but then she hurt her knee and it halted her weight loss journey.
Then in April this year she began again on the Challenge after getting the all clear from her doctor. Jacqueline soon noticed huge differences, but decided to stop focusing on the scales and decided to make her journey about strength and fitness.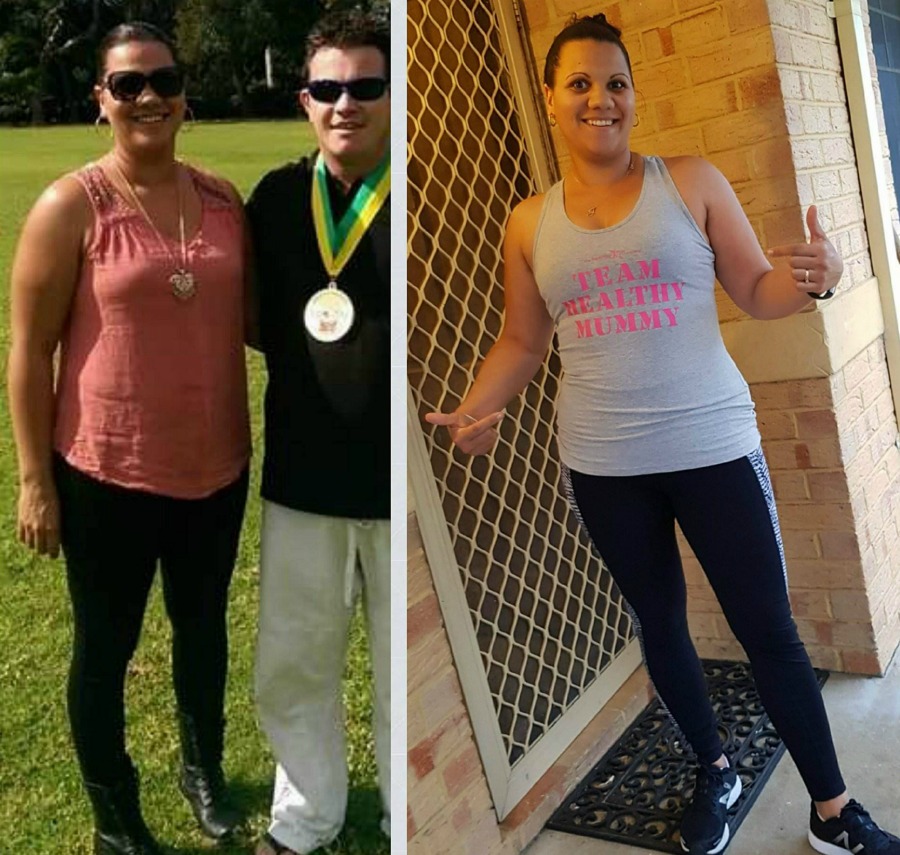 "I started working out with a bunch of mums in the gym and my hard work is showing. I'm gaining muscle and I feel incredible," she says.
"I have now found a new confidence and drive. I'm not sitting on the sidelines scared, I never say no to new things."
Jacqueline reveals best of all, she's wearing clothes she never thought she would, could or should – like a swimsuit!
"Every Thursday my kids have swimming lessons and every single time I used to sit on the side and wait until their lesson is over," she says.
"I did this because I didn't feel comfortable in them."
Jacqueline then lost the weight and began to feel AMAZING, so she recently bought some new swimmers and surprised her kids!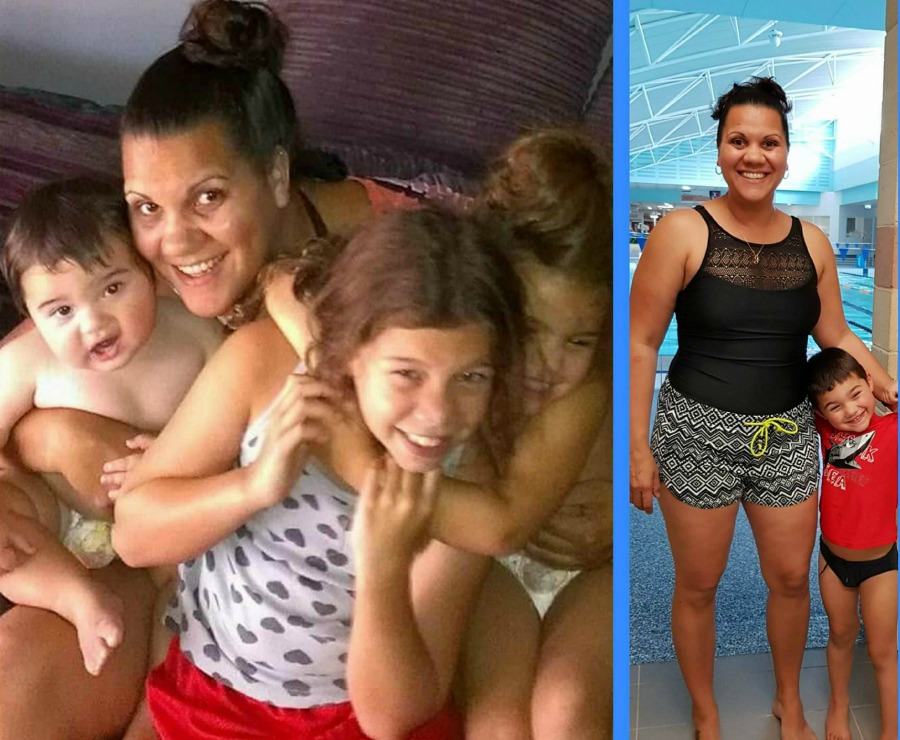 "I didn't care how I looked or if everyone was judging me. I just enjoyed this time with my children," she says.
"It's all because of The Healthy Mummy that I can say I'm happy and my family is reaping the rewards of a mum full of energy.
"We are all living this healthy lifestyle together and I'm so grateful to the program. My journey isn't over, I will never be done with looking after me. It's truly inspiring."
Join Jacqueline on the 28 Day Weight Loss Challenge!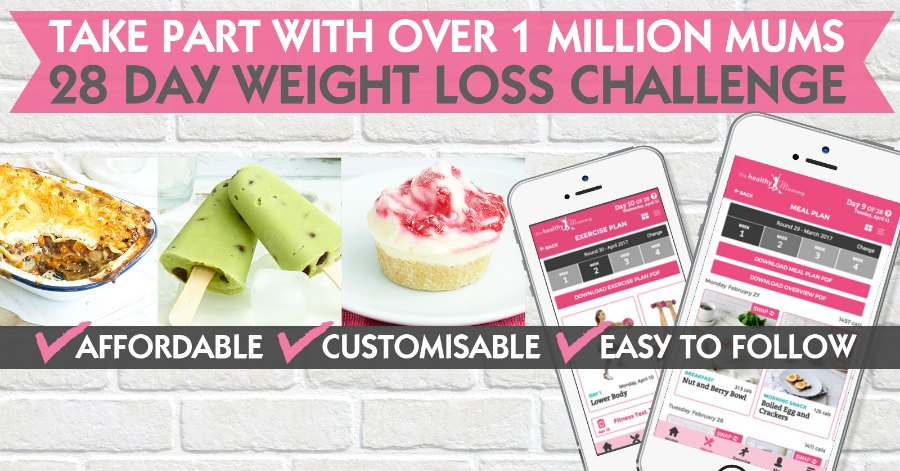 If you are inspired by Jacqueline's before and after pics and want to take charge of your own health and weight – then join our 28 Day Weight Loss Challenge TODAY.
With more than 3,500 delicious (and healthy) recipes, 350 exercises & 24/7 support – the 28 Day Weight Loss Challenge  is designed (and proven) to help busy mums like you lose weight!
To learn more about our challenge OR to join – click here.
To support your weight loss, The Healthy Mummy also has a range of delicious and good-for-you smoothies!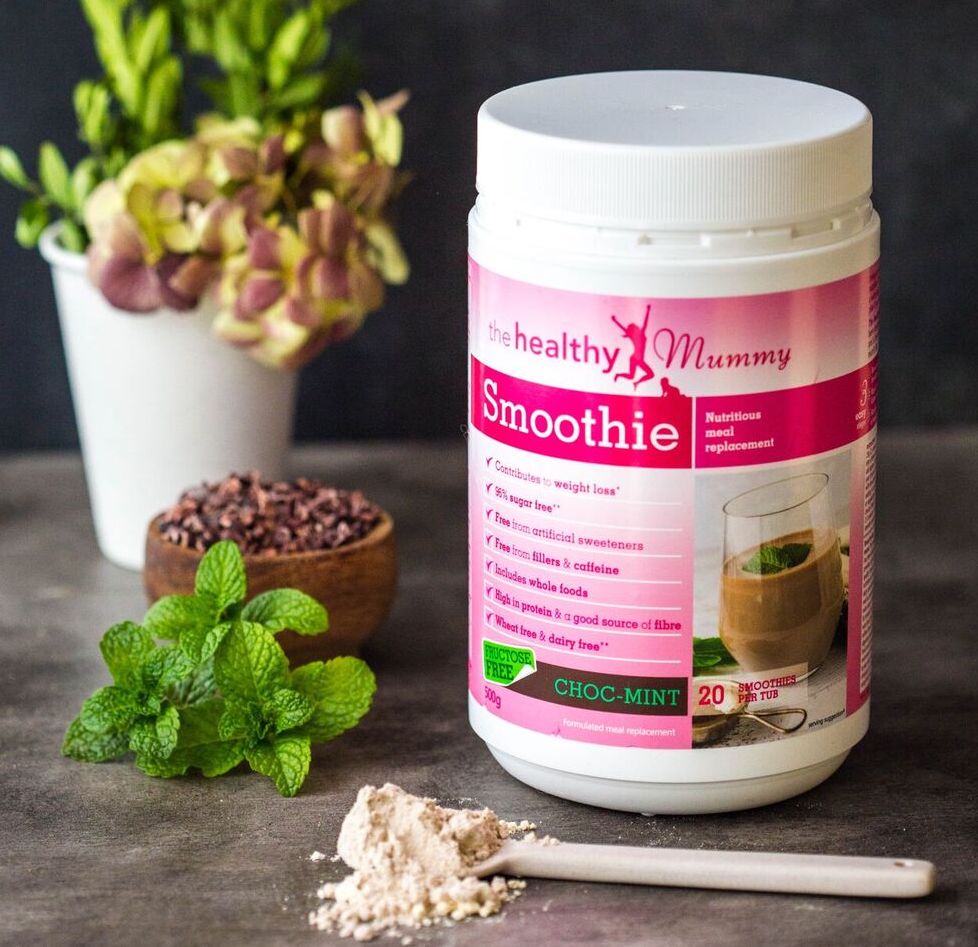 Our smoothie range offers an excellent source of essential vitamins, minerals, nutrients & important antioxidants. It does not contain any weight loss accelerants, caffeine, gluten and is dairy free. It is also a non Genetically Modified product!
To learn more about our smoothies – click here.
To purchase one of our smoothies – click here.