Mum feeling incredible after losing 8 kilos in just over 2 months!
Mum Dijana has jumped back into the Healthy Mummy lifestyle full time and is already halfway to her goal weight losing 8 kilos in 2 and half months and is already feeling amazing!
Mum Dijana joined the Healthy Mummy after her first baby was born four years ago and lost all her baby weight in around 4 months and was happier than ever with her body.
Fast forward to now, following the birth of her second child last year, Dijana has jumped back into the Healthy Mummy lifestyle full time and is already halfway to her goal weight losing 8 kilos in 2 and half months and is already feeling amazing!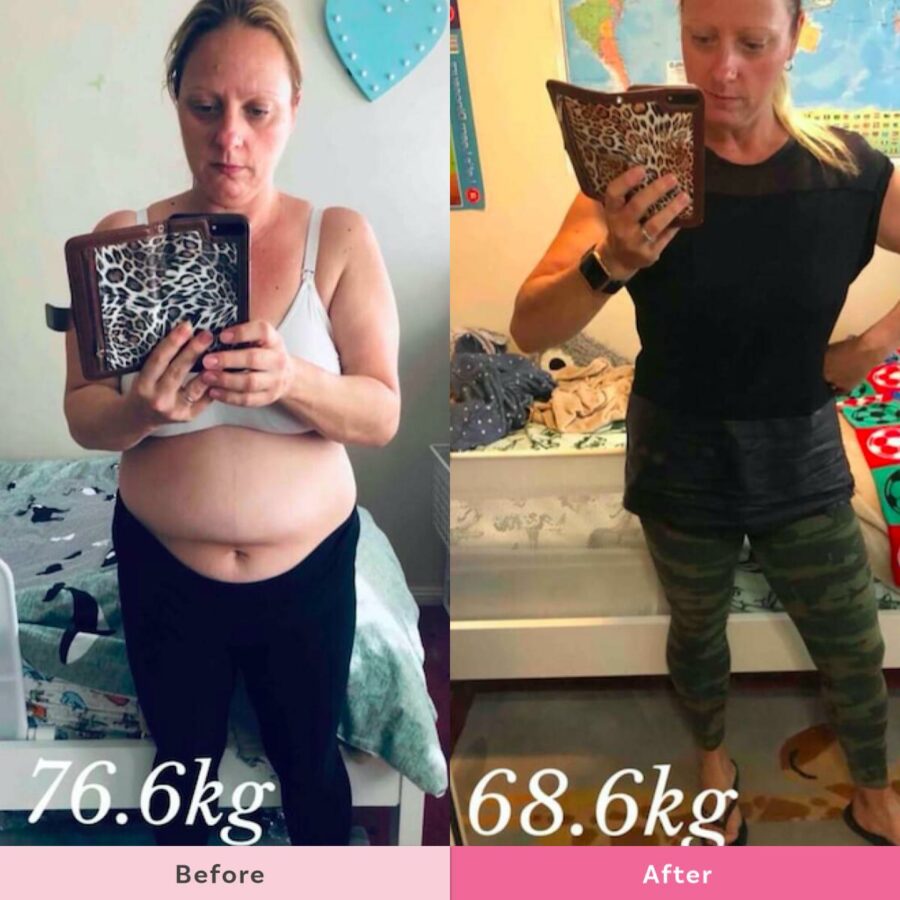 Dijana's Weight Loss Journies
Dijana from Forster in NSW is mum to two boys aged four and one.
Following the birth of her first child, Dijana discovered The Healthy Mummy keen to reclaim her body and lose her baby weight.
"I realised that I needed to lose weight not only for me but for my family. I wanted to be a fit and healthy mum who could keep up with her boy and be a good role model for him"
"I am 165cm and right at the end of my pregnancy, I was diagnosed with pre-eclampsia and my weight reached up to 93kg"
By using the Healthy Mummy Smoothies and recipes from the 28 Day Weight Loss Challenge, Dijana was able to lose 13 kgs in about 4 months.
"Not only did I lose weight, but also shed the nagging lower back pain from pregnancy and weight gain.
I was not just physically stronger but mentally stronger as well and gained so much confidence in return!"
The Healthy Mummy second time around!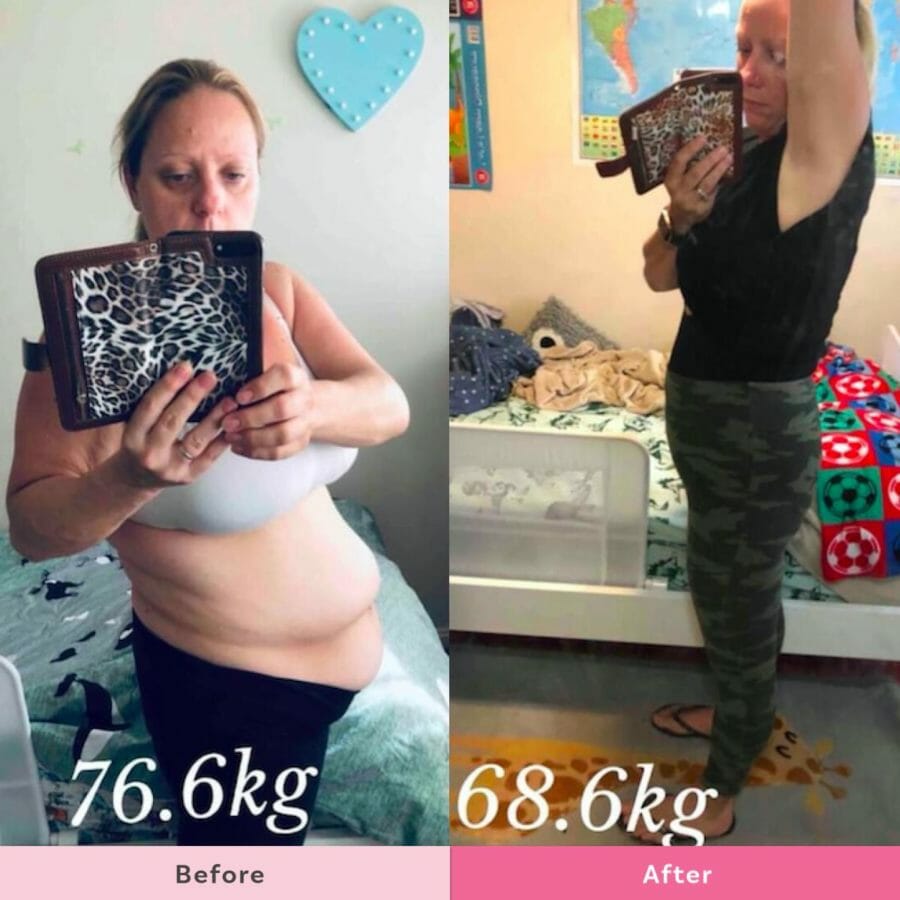 After Dijana's second baby was born last year, and after recovering from her second C-section, she knew what she needed to do.
"I jumped back into the Healthy Mummy full time, having shakes twice a day, hub dinners and snacks and exercising daily.. so far I've shed 8 kg in 2 and a half months.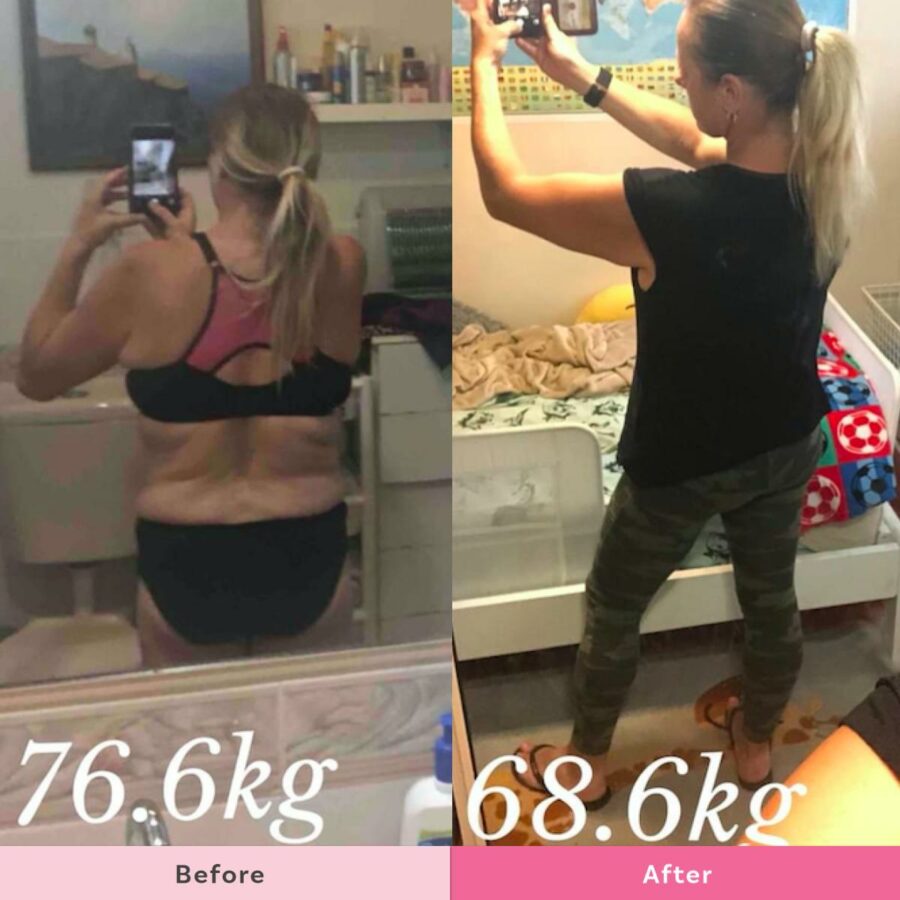 I'm halfway to my goal and feel amazing already with the added bonus better skin also thanks to Healthy Mummy products like the Revive Face Oil and Pink Clay Mask and Glow Flash Balm!!"
Dijana's favourites
"My favourite smoothies are Vanilla and Premium Espresso with my breakfast smoothie usually being the blueberry and banana bang..yumm. Favourite snacks include snickers mousse, chocolate coconut brownies, Healthier Tim tams and banana cake which I make into muffins!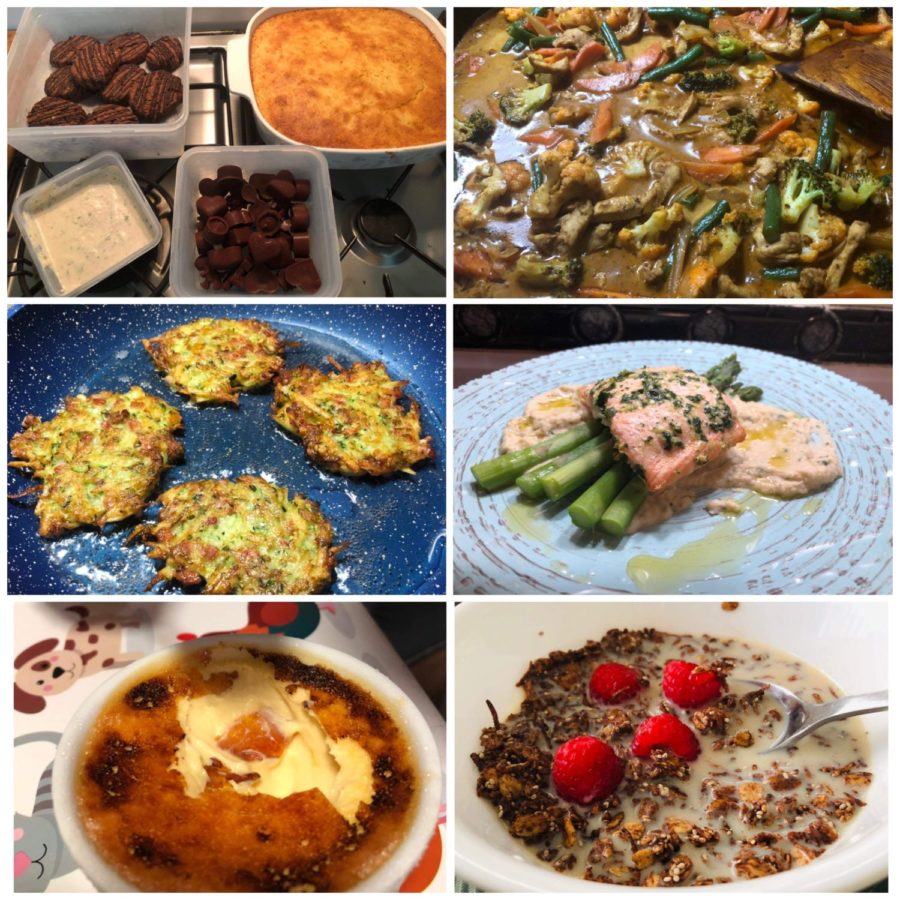 "For dinner, I love trying out new recipes but on high rotation is Mexican lasagne, One Pot spaghetti, stir fry's with lots of veg and butter chicken."
Dijana has embraced the outdoors for her workouts walking our riding a bike with her son. When she can't get outside, she loves the workouts in the Healthy Mummy App, particularly the workouts with weights and the dance workouts.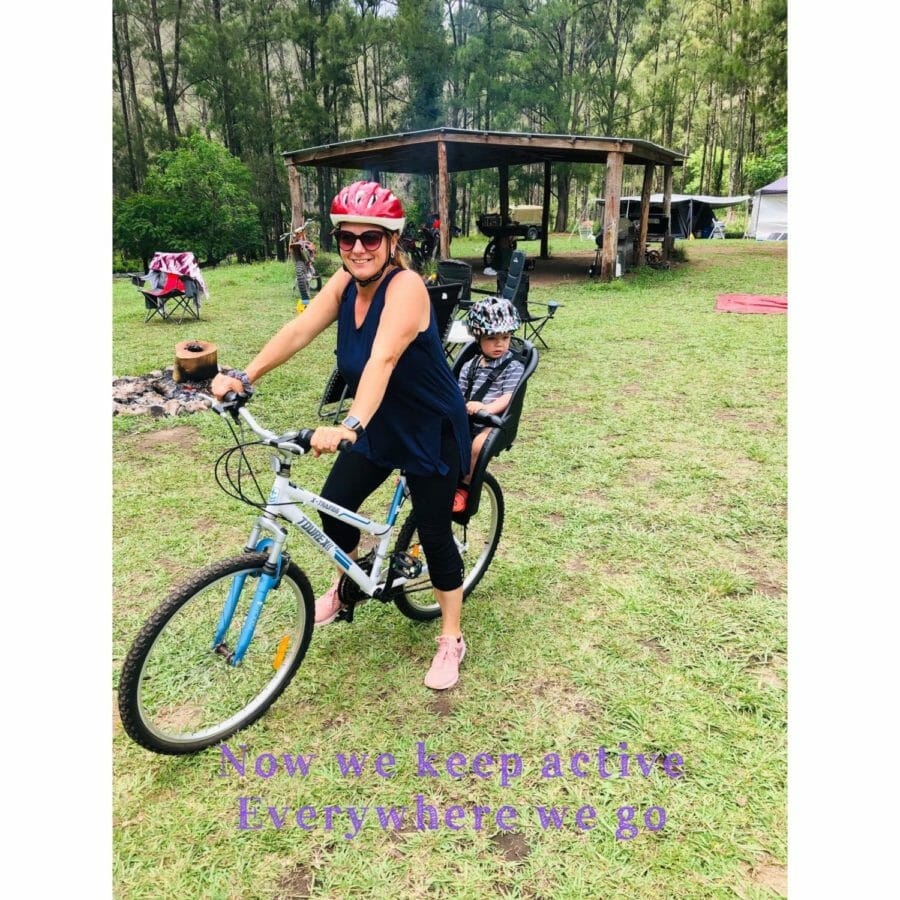 Dijana admits that losing weight and keeping it off is as much a mental struggle as a physical one.
"It took me many starts and stops until I was finally really ready. I tried many other programs and lots of 'diets' which of course were only a temporary fix until I stumbled upon Healthy Mummy and the amazing Healthy Mummy community which is so unbelievably supportive."
Using a motivation or 'Accountability' board has really helped Djana stay on track with her goals.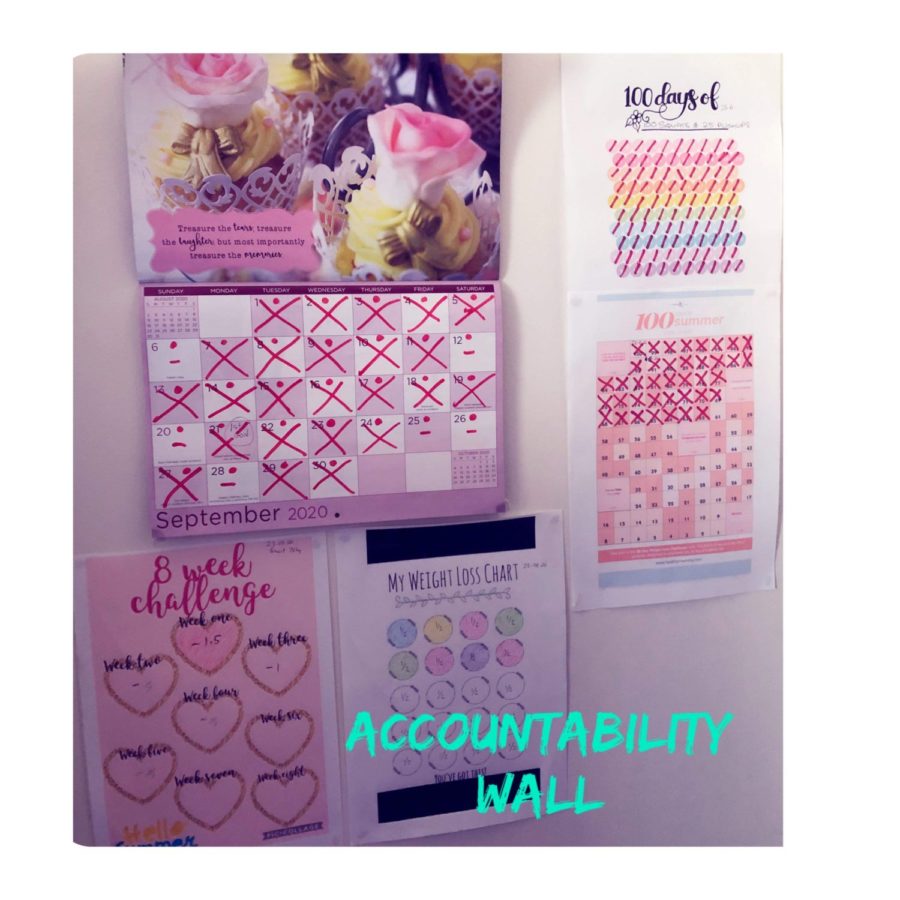 Dijana's Weight Loss Tips
Don't compare yourself to others'. There are many factors that impact how long it takes to lose weight or what foods best fuel or hinder progress.
Start today!' Stop telling yourself that you will start on Monday, or before you know it 6 months have passed and that Monday still hasn't come!
BE CONSISTENT!' You may not see the results you expect in the first couple of weeks, but I assure you, if you keep determined and stay consistent, you will see results!
"The Healthy Mummy is not a diet, it's a lifestyle change!"
Thank you Dijana for sharing your journey with us!
 Join Dijana on the 28 Day Weight Loss Challenge.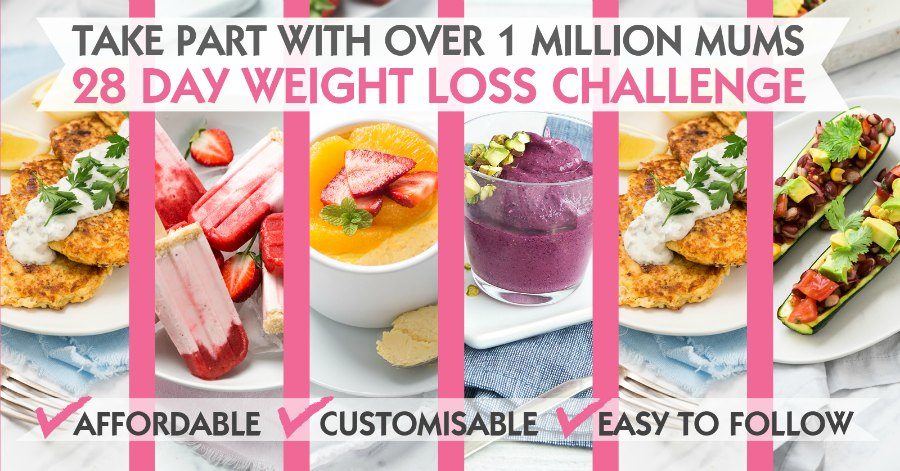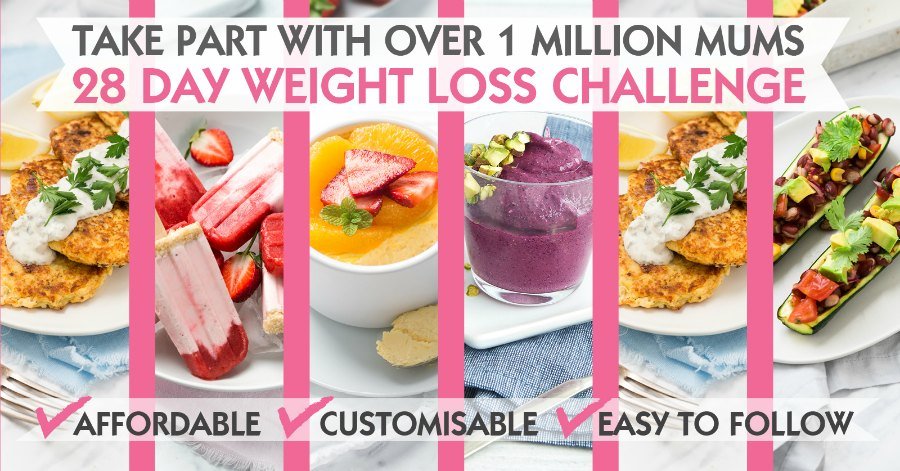 If you are wanting to lose weight and improve your energy – not to mention – help improve your overall health and wellbeing – our 28 Day Weight Loss Challenge is an awesome program to check out.
Our 28 Day Weight Loss Challenge includes:
28 days of at home exercise routines (no gym needed) – with video instruction
Customisable and breastfeeding friendly meal plans (including 7 Day Cleanse)
Time-efficient exercises for busy mums
Challenge combines Pilates exercises with interval and circuit training (HIIT)
Suitable for basic to advanced fitness levels
Home to thousands of EASY-TO-MAKE recipes!
To learn more about our 28 DAY WEIGHT LOSS CHALLENGE CLICK HERE or purchase our breast-feeding friendly Smoothies