Mum follows the '3 Pot Meal Plan' and pulls off this incredible meal prep!
Brooke has nailed this amazing meal prep by pulling together 104 serves of main meals and snacks in under 5 hours!
Wow! Brooke has nailed this amazing meal prep by pulling together 104 serves of main meals and snacks in under five hours! What's more,  ALL the ingredients cost under $300 with some ingredients left over!
Brooke is following the 3 Pot Meal Plan in the Healthy Mummy App. This is a new meal plan and perfect for busy mums who want to get organised so they spend LESS TIME in the kitchen during the week!
Please note, these grocery prices have been worked out based on the costs in April 2022.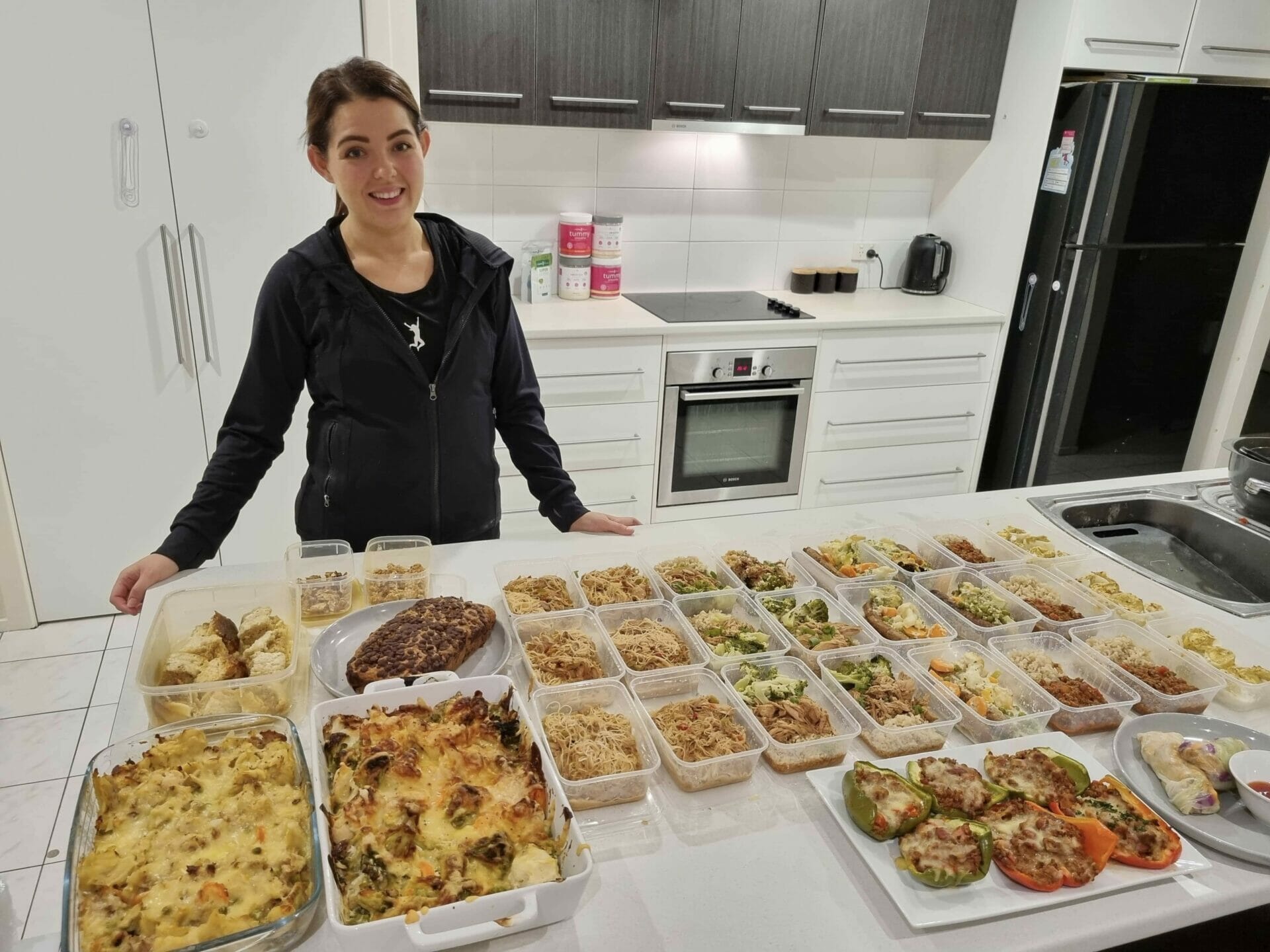 How does the New 3 Pot Meal Plan Work?
This new meal plan is all about making the most of your time in the kitchen, and ultimately saving you time and money. With this plan, you make three bulk recipes per week and turn the leftovers into a variety of wonderful meals.
This sort of of meal plan is ideal for busy mums like mum-of-two Brooke Baker, who took the opportunity to get ahead by following the 3 pot meal plan as part of the 28 Day Weight Loss Challenge.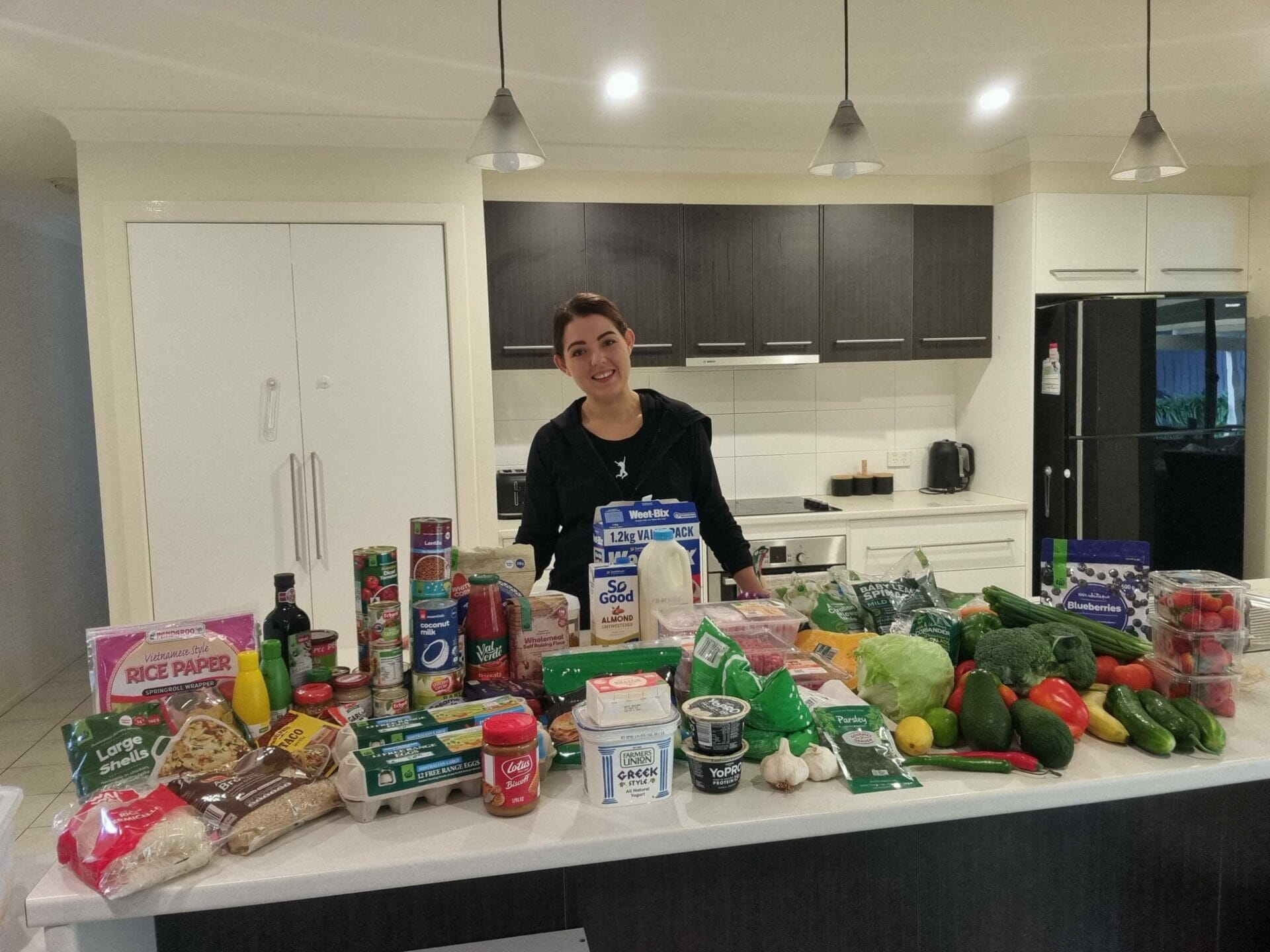 Brooke knows all about the benefits of meal prepping, having lost a whopping 38 kilos in 15 months with the Healthy Mummy.
She says, 'Having a freezer stash of meals and snacks leaves very little room for grabbing for anything else. It helps keep me on track and accountable.'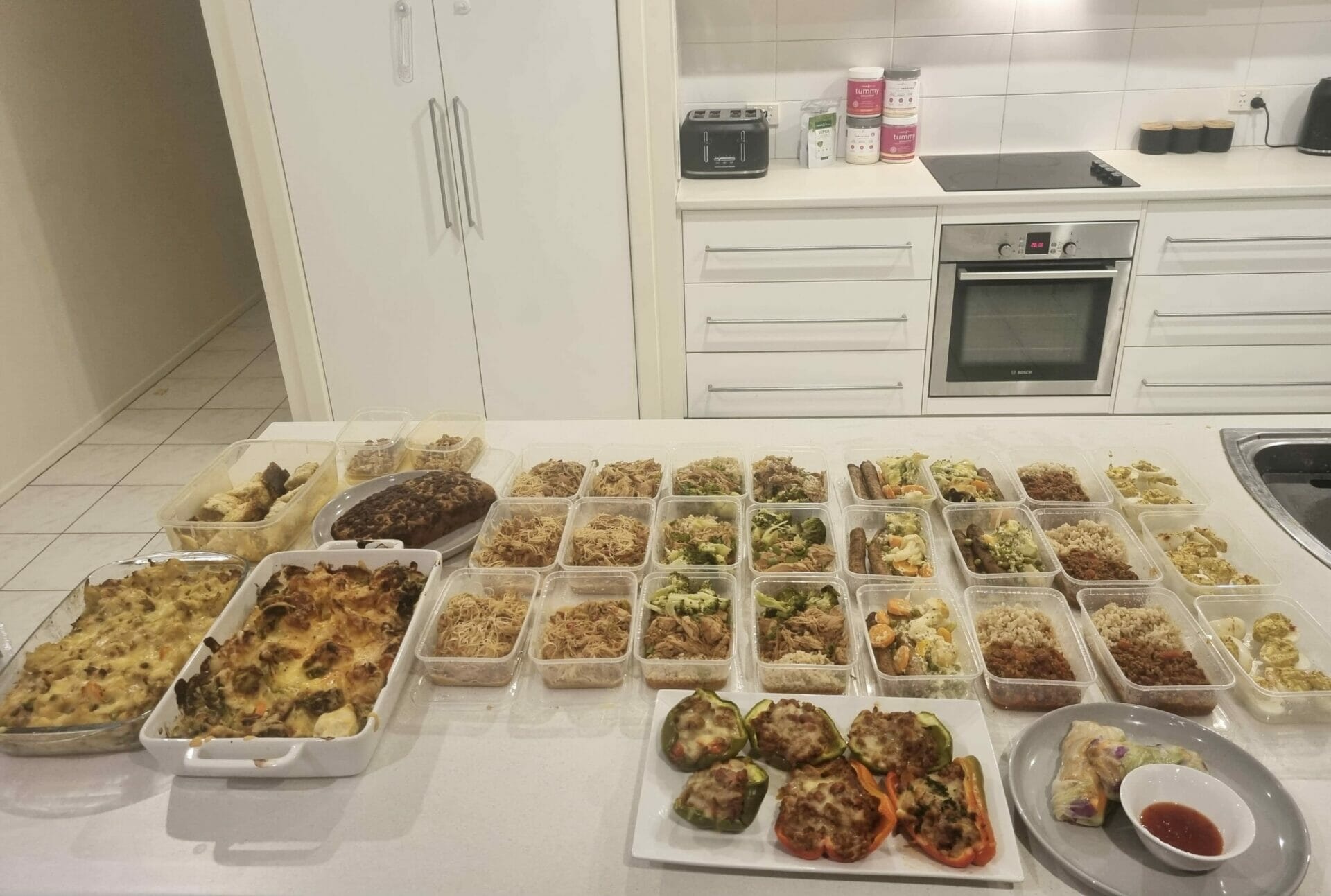 What's more, Brooke was excited to take the concept of meal prepping to the next level, by following a meal plan that incorporates three main bulk dishes into the week's plan.
Brooke says, 'I love cooking meals with similar ingredients, I find it really cost effective and I find it makes the meal prep go smoother.'
The meal plan in the Healthy App provided Brooke with all the tools to make this meal prep so easy to follow.
'I used the app to plan my meal out and to also follow the recipes."

What Brooke made on her meal prep
For the first week of the 3 pot meal plan, Brooke made 3 Bulk dishes, out of which 3 other meals were made
Bulk Meal 1 –  Slow Cooked Asian Chicken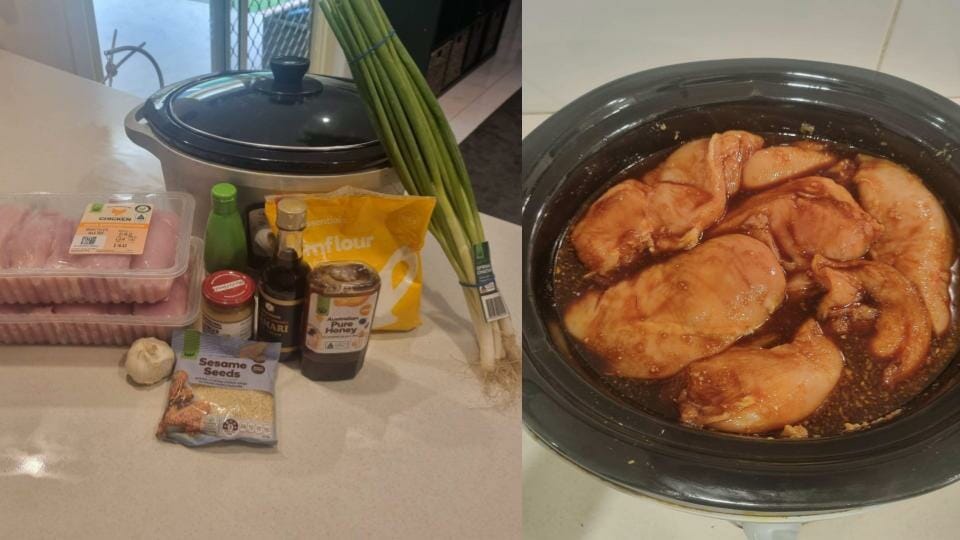 Brooke made the Bulk Asian Chicken recipe which provided 3 containers of  chicken to be used in 3 other healthy ways.
Recipe 1 : Slow Cooked Asian Chicken with Rice and Broccoli – Get the recipe here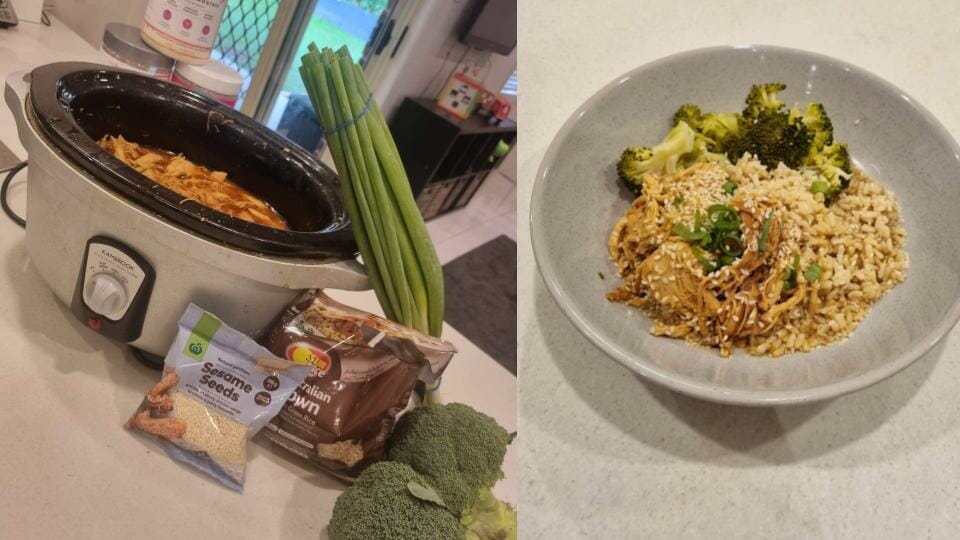 Recipe 2:  Satay Chicken Noodles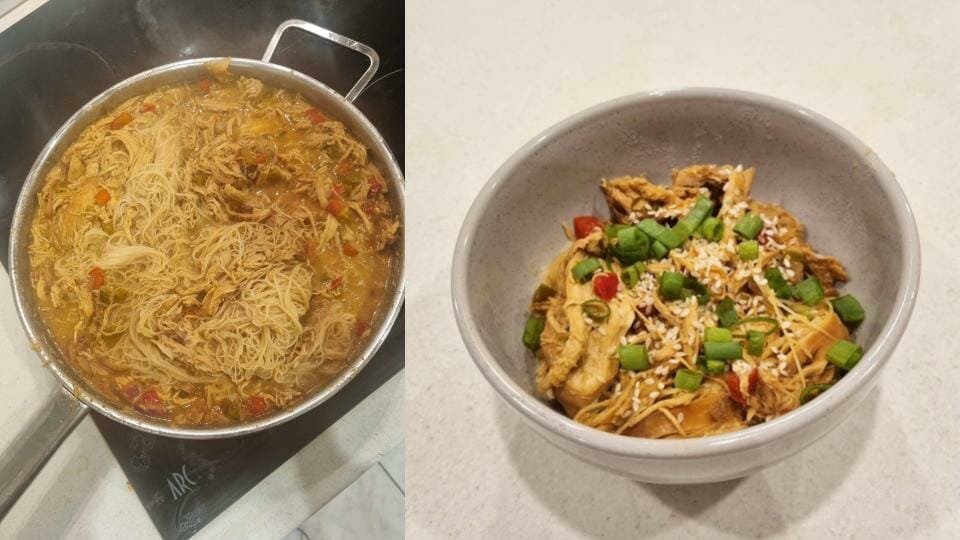 Recipe 3:  Asian Rice Paper Rolls

Bulk Meal 2 –  Chilli Con Carne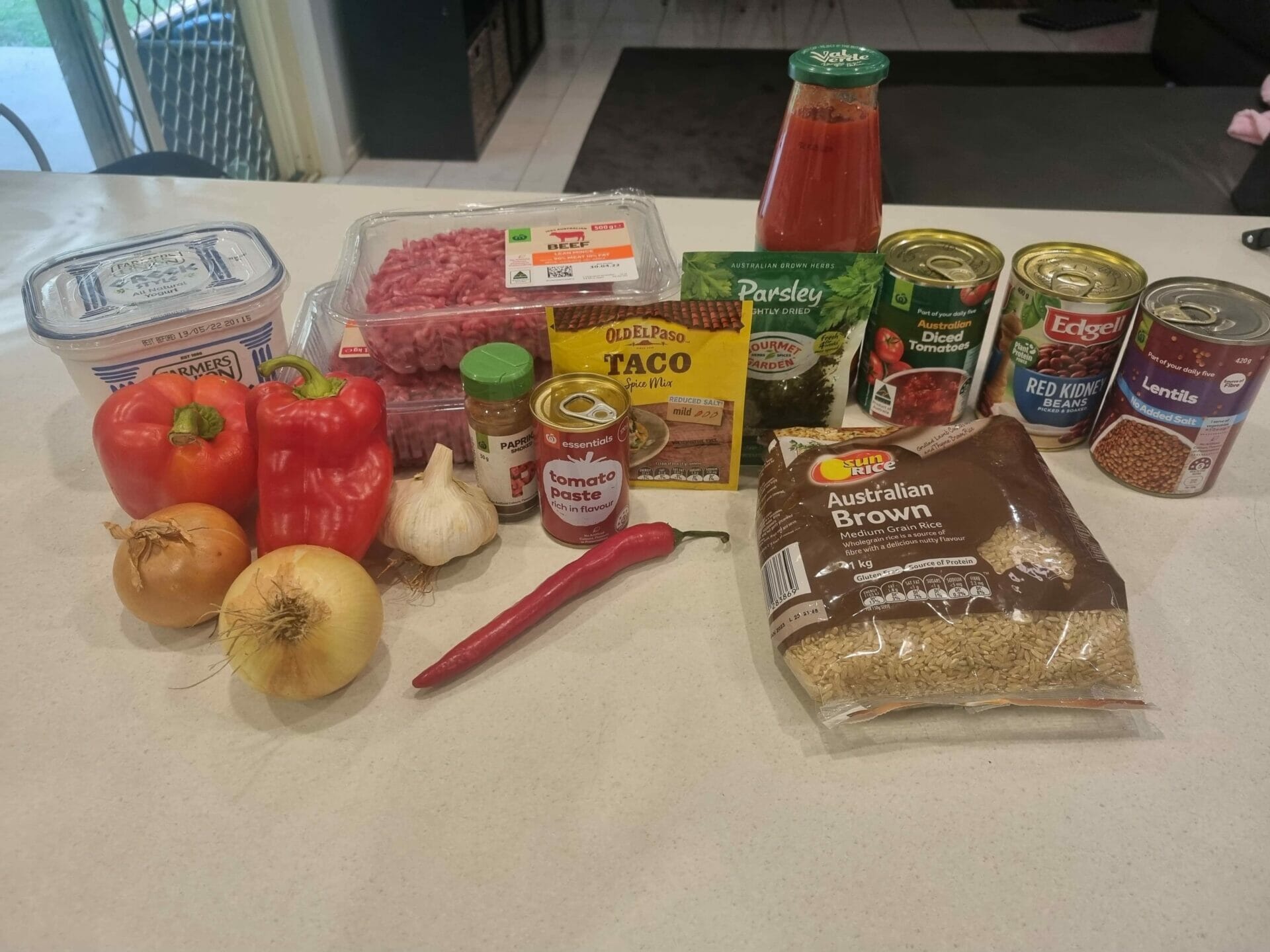 For the second bulk dish, Brooke cooked up a big batch of  healthy Chilli Con Carne, using budget friendly pantry staples.
Get this recipe on the 28 Day Weight Loss Challenge.
Recipe 1: Chilli Con Carne With Rice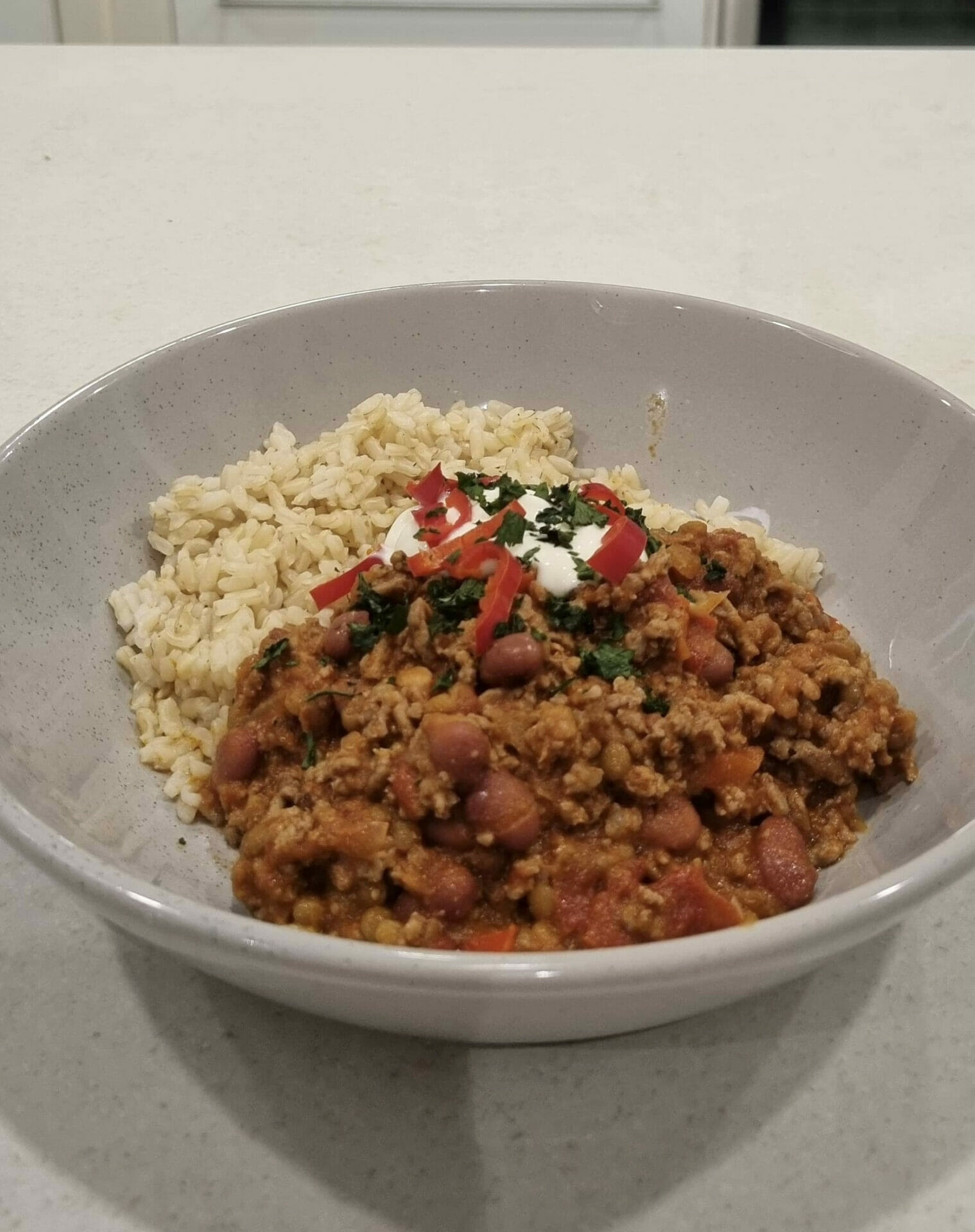 Recipe 2: Chilli Stuffed Capsicums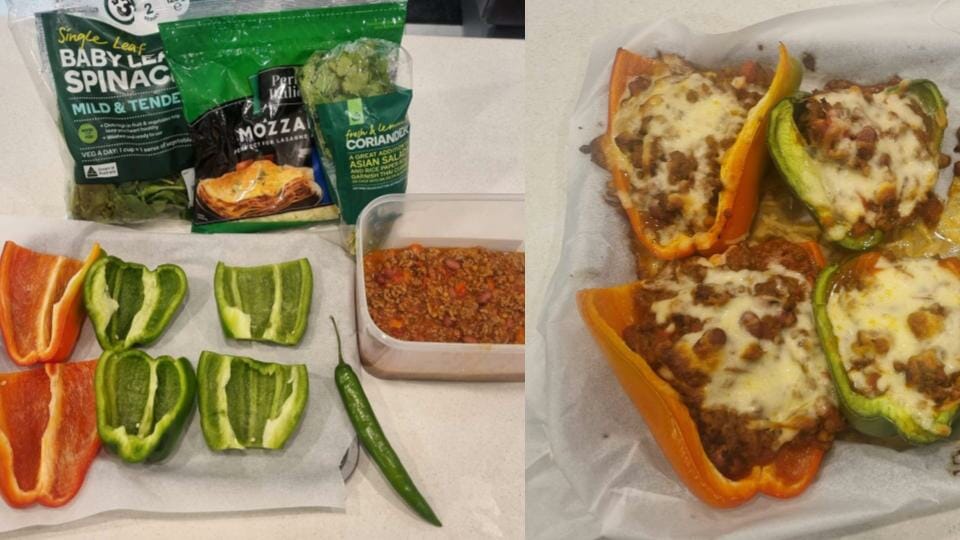 Recipe 3: Chilli Nachos Tray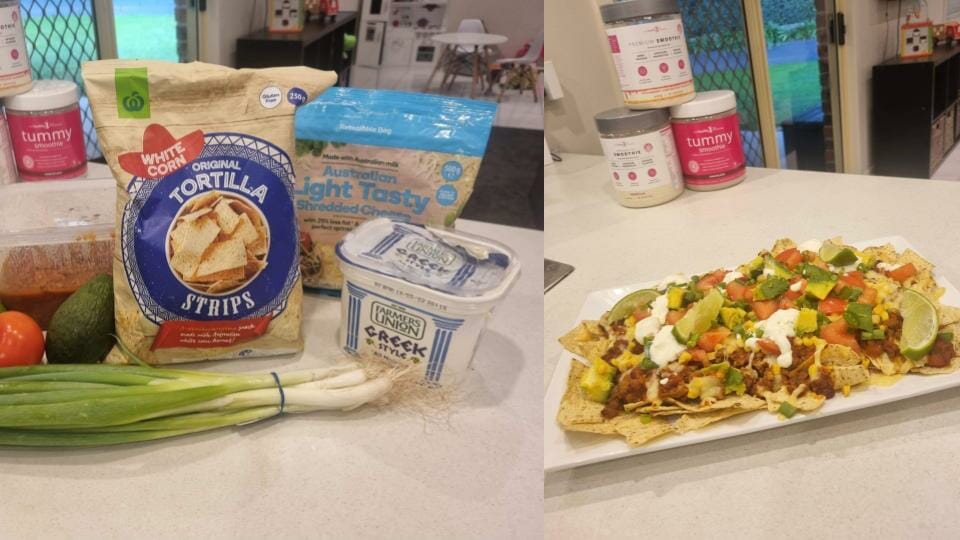 Bulk Meal 3 Cheesy Veggie Bake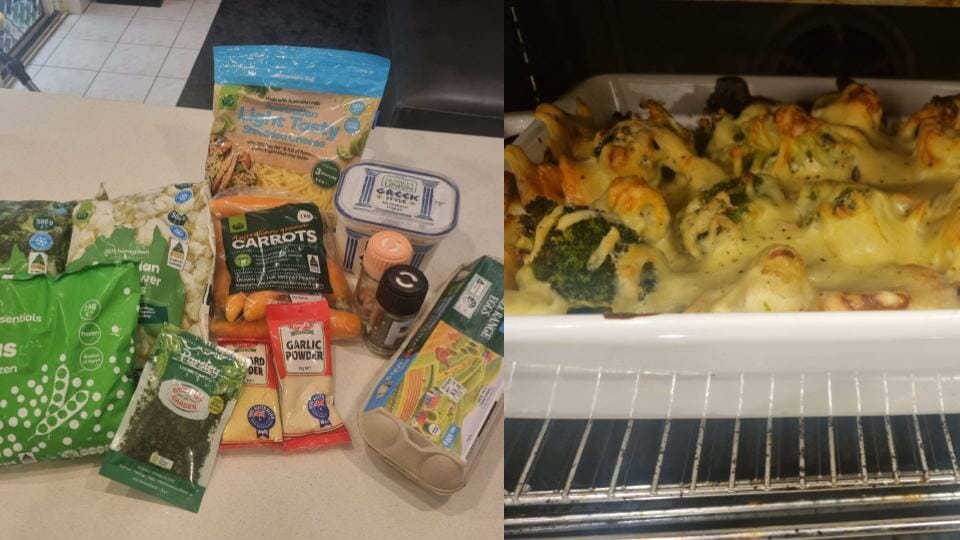 This family friendly and veggie packed casserole is perfect for bulk cooking. Brooke made up two big batches and portioned up the second half to use in other dishes.
Recipe 1: Cheesy Veggie Bake – Get the recipe here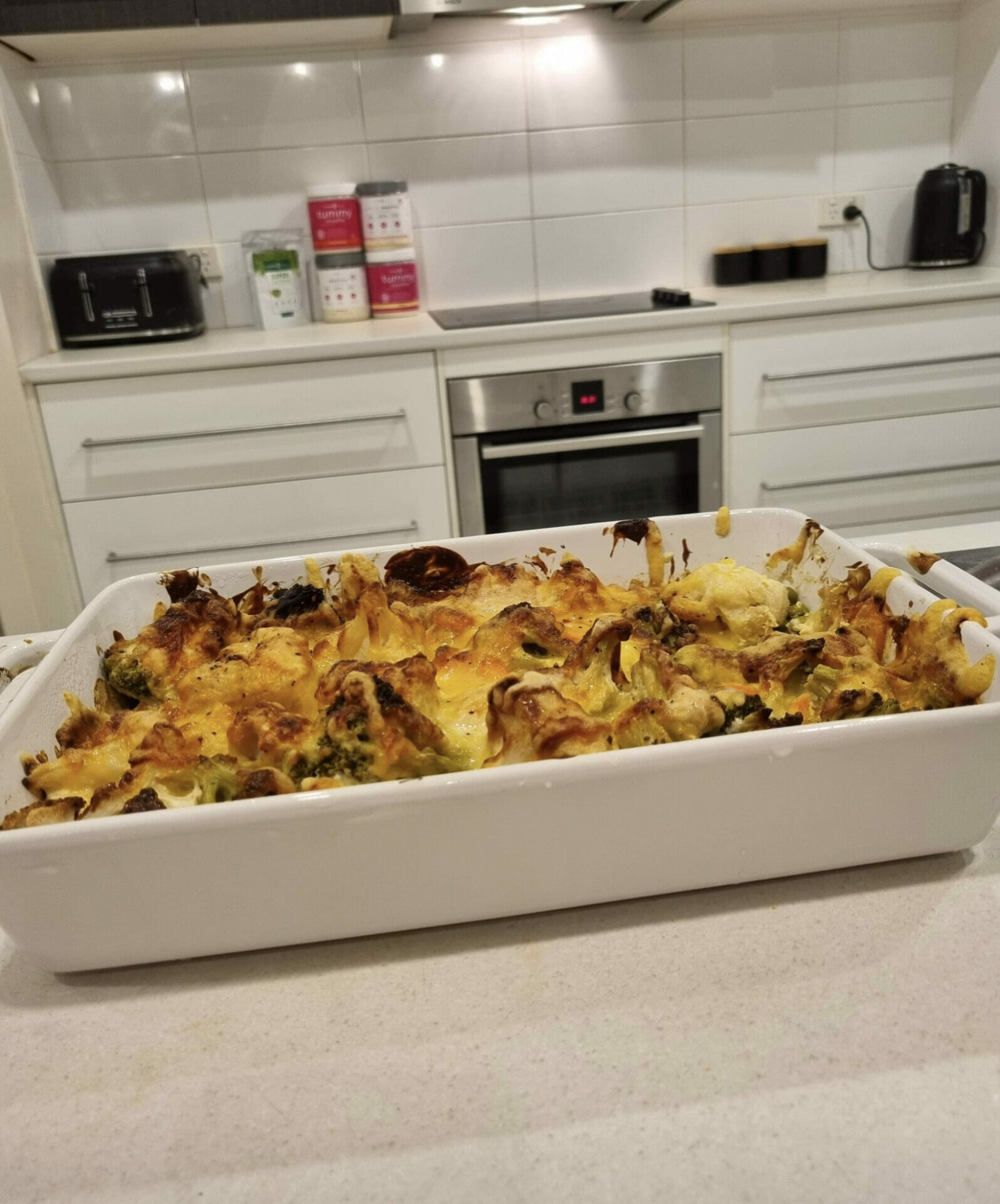 Recipe 2: Cheesy Veggie Tuna Bake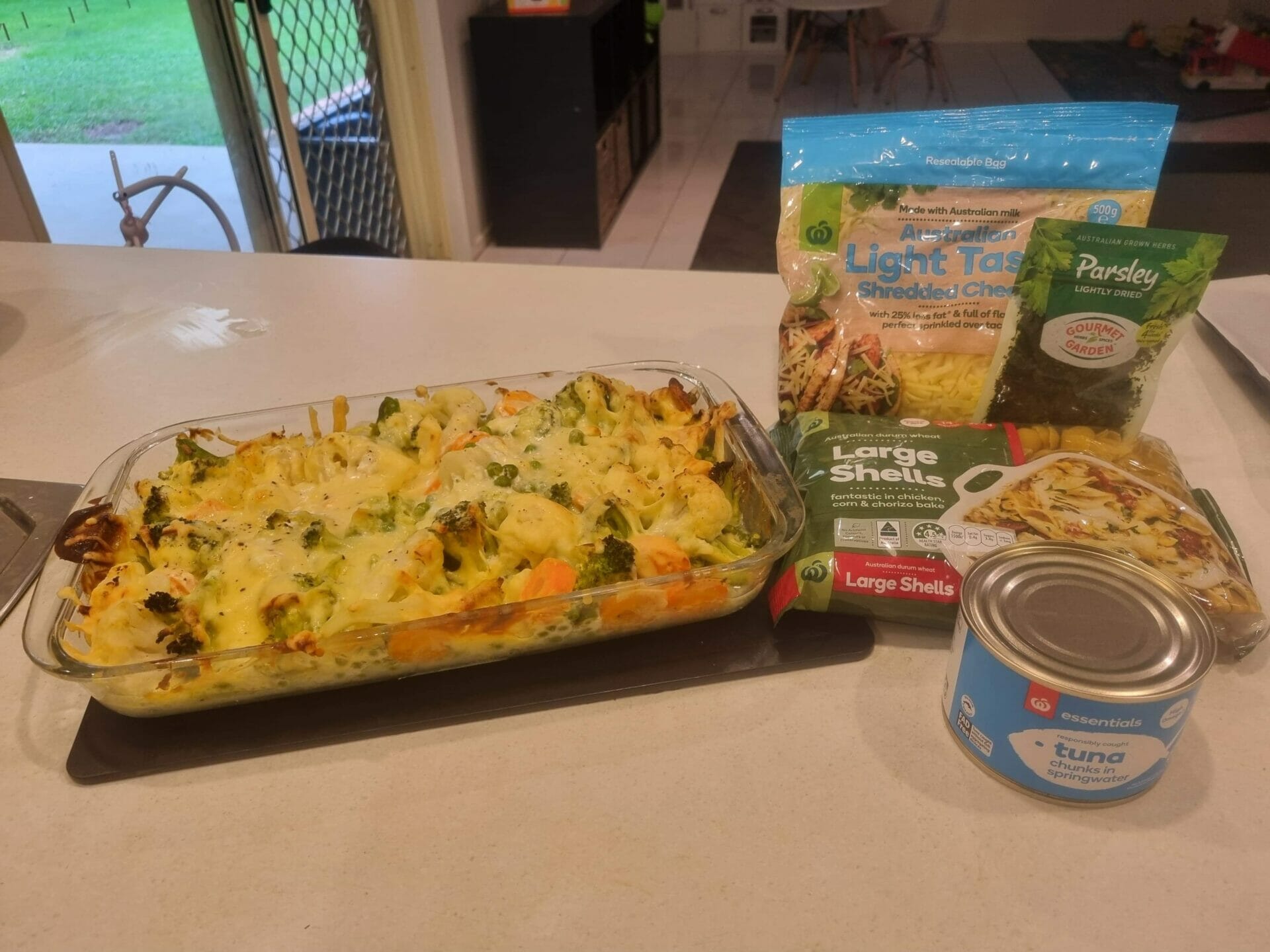 Recipe 3: Cheesy Veggie Bake with Sausages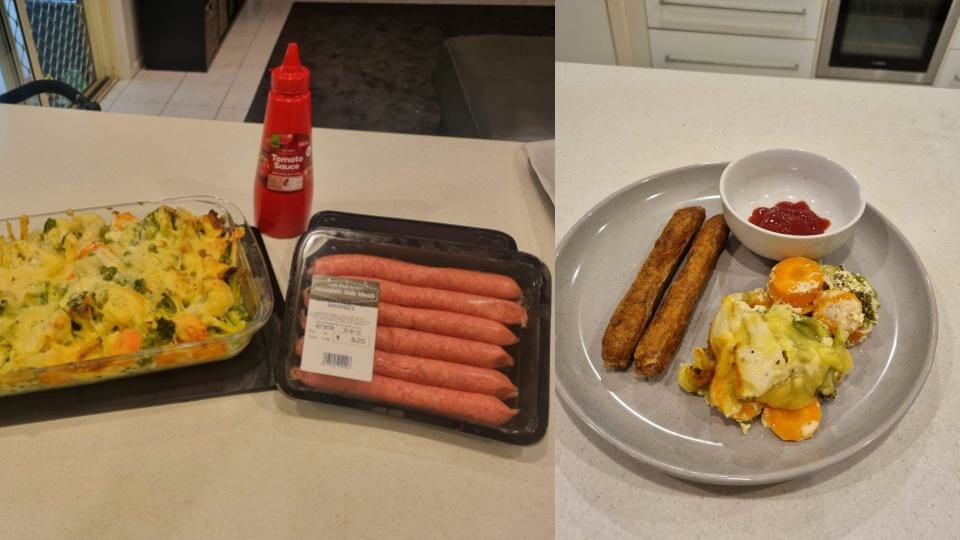 What else Brooke made from the meal plan:
Brooke cooked up other breakfasts, snacks and desserts from the weeks meal plan that lend themselves to prepping and cooking in bulk.
Peanut Butter Granola
Bacon & Egg Muffins
Curried Eggs
Chocolate Dipped Strawberries
Slow Cooked Lemon Pudding
You can find ALL of the recipes in Brooke's Meal prep in the Healthy Mummy App
Brooke's Top TEN Tips for Meal Prepping
1. I used frozen vegetables in some dishes to save money
2. with Capsicums being very expensive at the moment I tried to find alternatives and found tinned to be cheaper
3. I utilised my slow cooker to save space in the oven and stove top
4. Included the kids with the washing up
5. pre cut ingredients for each dish
6. I found the dishes to be very generous servings and I was able to stretch them out further I also added a few extra pieces to create other meals as in mashed potato with the sausages and veg bake
7. I used plastic dishes so I can easily see what's inside as well as being able to re use them.
8. I had all recipes printed out
9. I created a timeline for cooking times
10. I started with the dishes that had the longest cooking time I.e my slow cooker dishes
Brooks Amazing Weight Loss Story
At the beginning of last year, Brooke Baker decided it was time to make a change!
She says she had an unhealthy relationship with food and was constantly tired, always bloated and struggling to keep up with her two young kids.
That's when she decided she needed to become a healthier version of herself and signed up for the 28 Day Weight Loss Challenge.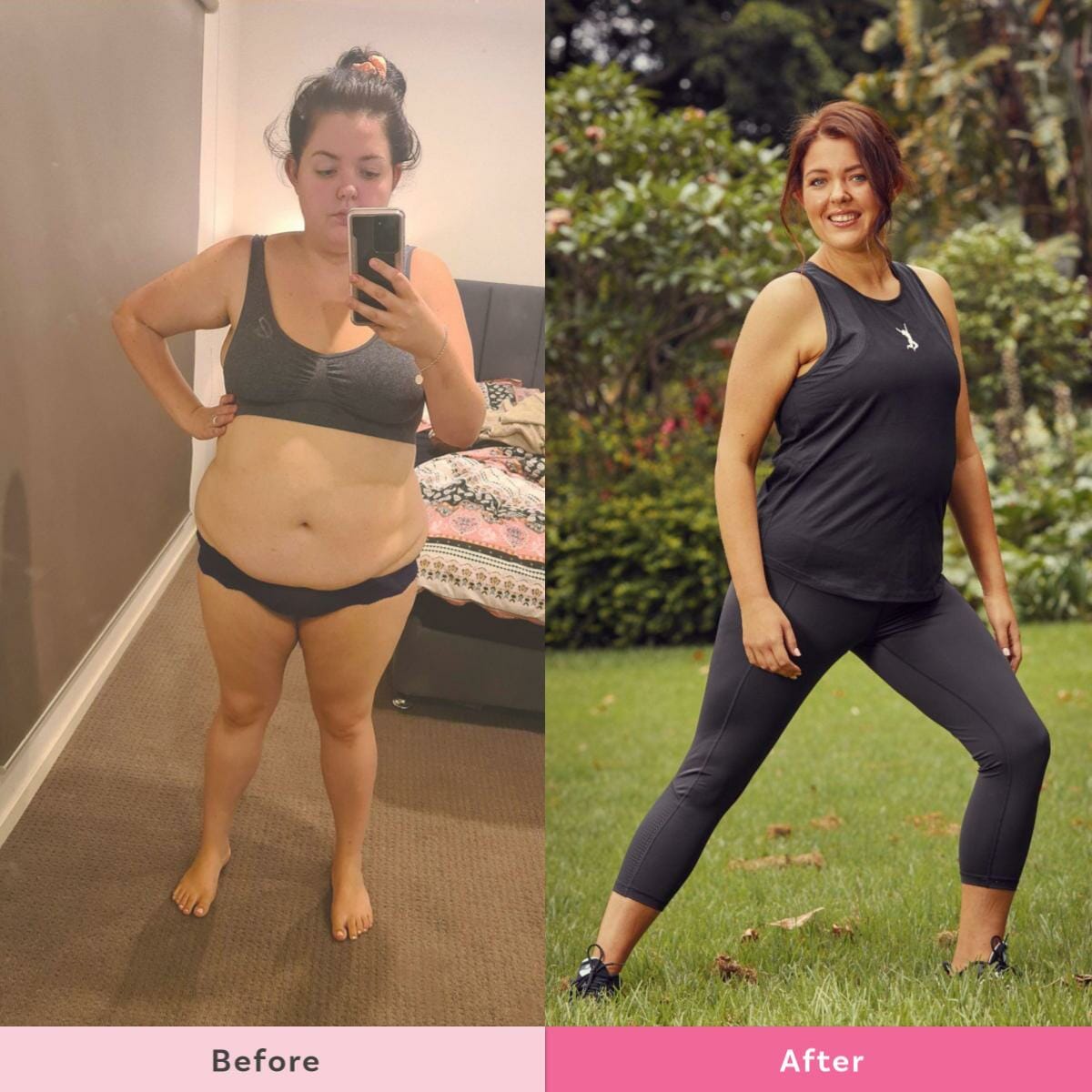 Incredibly, Brooke, 29, has managed to lose 38 kilos and dropped 6 dress sizes in just 15 months!
"I have so much more energy then I have ever had before. Instead of sitting back watching I can be involved in all activities with my children and not feel totally exhausted which is what has kept me motivated all along," she says.
"I just want to be the healthiest and happiest version of myself for not only me but my family."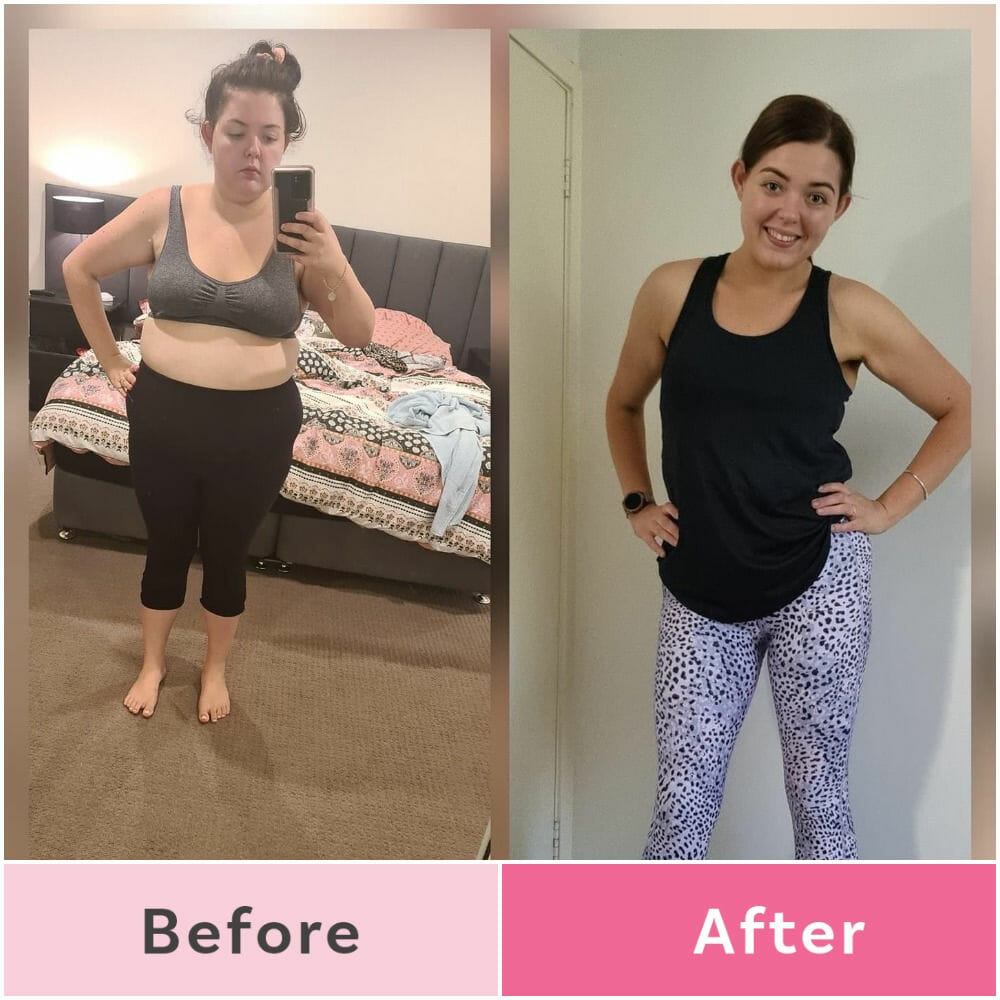 What's more, Brooke says her mental health has greatly improved since finding The Healthy Mummy.
"It has introduced me to exercise which I never thought would become such a big part of my daily routine and such a great way to clear my mind," she says.
Brooke's 3 tips for success
Consistency
Meal Prep, being organised and always having snacks prepared
Belief within YOURSELF you can do anything you put your mind to.