Biscoff Overnight Weetbix Recipe
Looking for a quick and easy breakfast recipe to get you through the day? Try this Overnight Weetabix With Biscoff from the 28 Day Weight Loss Challenge.
Tried the 'Overnight Weetbix' trend? It's a trend you should absolutely follow. If you've not found the time before to try the newest trend, this Overnight Weetabix With Biscoff recipe from the 28 Day Weight Loss Challenge is the perfect breakfast recipe to give a go.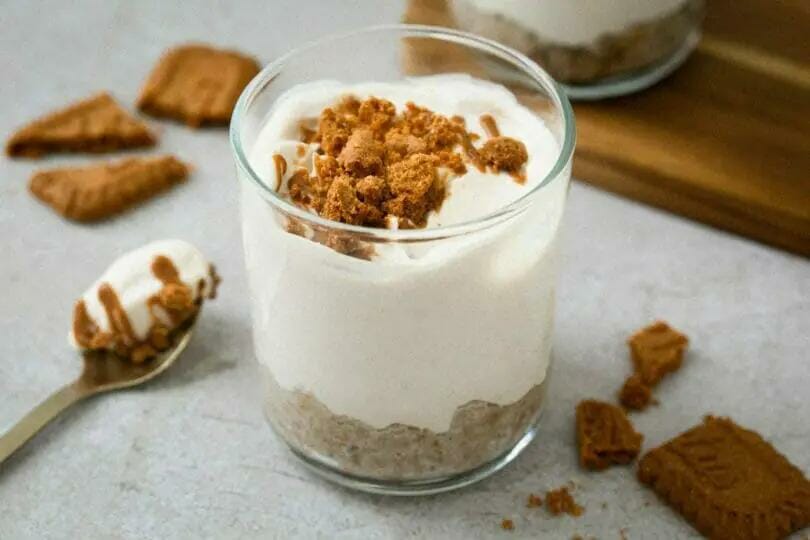 We all know about overnight oats, but today we've got an instant breakfast recipe to make at home. This Biscoff Overnight Weetbix recipe takes 5 minutes of meal prep the previous night for a quick, delicious, healthy breakfast the next day. Not only that, the product is incredibly nutritious, using high protein ingredients such as Weetbix or yogurt that are only 31 calories.
The Healthy Mummy goes beyond a basic recipe for Overnight Weetbix because we know you want something with a little extra flavour. You can add things like nut butters, honey and more toppings. Taking inspiration from the favourite healthy breakfast Overnight Oats, Overnight Weetbix biscoff takes the same concept of soaking and refrigerating overnight and applies it to this staple cereal.
Like overnight oats? Then this Biscoff Overnight Weetbix Recipe is for you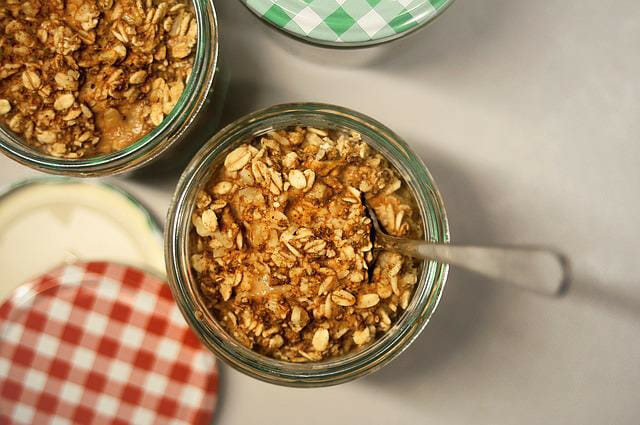 The Healthy Mummy Community loves Biscoff spread, so we wanted to find healthier ways for them to enjoy it. We include Biscoff into breakfast cuisine with this Biscoff Overnight Weetbix that includes an Aussie classic cereal.
Not only that, it's a really healthy option. It uses high protein ingredients like Weetbix and yoghurt and is just 331 calories per serve.
Plus, this Overnight Weetabix With Biscoff recipe utilises the popular Biscoff flavours in spread and biscuit form. Yum!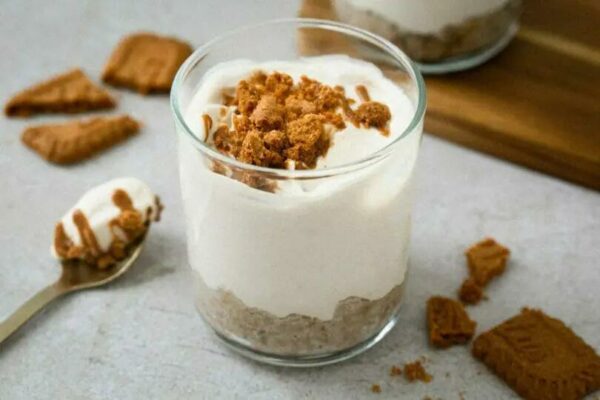 2

weetbix

1/4

cup

reduced-fat milk of choice

use 1/2 cup for less crunch base

2

tsp

biscoff spread

160

gram

YoPro yoghurt

Vanilla or salted caramel flavour

1

Biscoff biscuit

crushed
2

weetbix

1/4

cup

reduced-fat milk of choice

use 1/2 cup for less crunch base

2

tsp

biscoff spread

160

gram

YoPro yoghurt

Vanilla or salted caramel flavour

1

Biscoff biscuit

crushed
Crush Weetbix in a separate bowl, add milk of choice and stir the bowl well.

Add the mix to a container and pat the Weetbix mixture down firmly to create an even layer for the base.

In a separate bowl, combine the yoghurt and 1 tsp Biscoff spread. You may need to slightly melt your Biscoff spread to combine the mixture well.

Pour the yoghurt mix into your container to cover the Weetbix base with an even layer.

Melt the remaining Biscoff spread in the microwave, then drizzle on top of the yoghurt mix.

Top with the crushed Biscoff biscuit, then set in the fridge overnight or consume immediately.
Overnight Weetbix – a trend every Aussie can get behind
Overnight Weetabix With Biscoff offers a healthy and simple breakfast. This is one of those recipes that's perfect for meal prep, and you can add different toppings to add flavour! If you're looking to eat a healthier breakfast and don't want to just eat fresh fruit, then finding delicious recipes like this are great. All Australians grew up hearing about the benefits of eating Weetbix for a healthy breakfast. So whip it up, refrigerate overnight, add toppings like mashed banana, strawberries, peanut butter, or Biscoff butter, and take a spoon and dive in!
It resembles Overnight Oats Recipe in countless respects. The base ingredients in all the Overnight Weetbix recipes are the same but can be changed for flavours.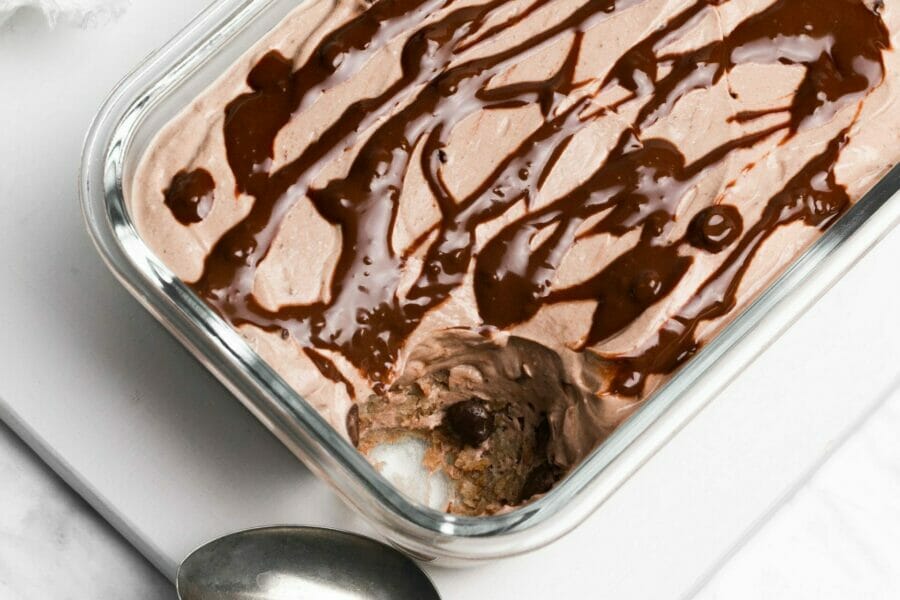 What does overnight Weetbix taste like?
Overnight Weetbix is one of TikTok's latest culinary trends, and it tastes like cheesecake. If you're looking for the latest recipes, check out these recipes that are easy to make and refrigerate overnight ready for breakfast, including:
Topping and flavours to add to your recipe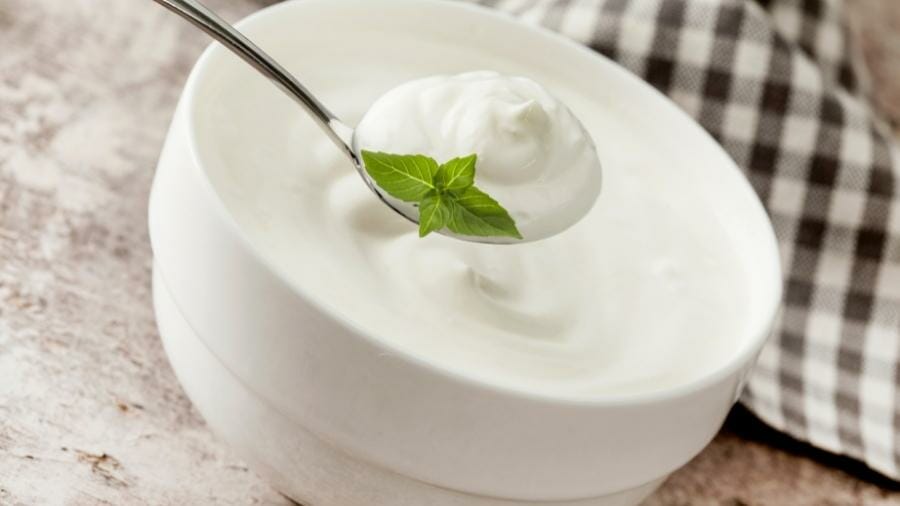 There are countless toppings and additions to Overnight Weetbix to add some flavour to the yogurt layers or just on top. There are a few suggestions:
Mashed bananas
Chocolate layer
Flavoured yogurt layer
Vanilla extract
Honey
Chia seeds
Peanut butter
Almond butter
Greek yogurt
Protein powder
Maple syrup
Is Weetbix a healthy breakfast?
Weetbix provides excellent nutrition, including fibre, is low in sugar and is rich in essential nutrients for an excellent start to your morning. It has good levels of B vitamins, including B2, B2, and riboflavin.
You could even add a yogurt layer to your morning Weetbix or almond milk to change the flavour without using added sugar.
More breakfast recipes
If you're looking for more recipes, we've got plenty of healthy recipes for you.
If you're a big fan of Biscoff, try these other recipes from the 28 Day Weight Loss Challenge!
Want to access thousands of healthy recipes like this one
Tired of wondering what to cook?
Now you can easily meal plan with our personalised plans & over 6,000 family & budget friendly recipes catering to a wide range of dietary requirements.
The Healthy Mummy is a holistic program to nourish your body with nutritious food and help you stay active in your busy, everyday life. Yours and your families well being should be a priority so let us take the hassle out of it.
Unlock the key to sustainable life changes that will leave you feeling your absolute best.