How this mum gained muscle and reduced her body fat
Simone Crompton is a 24-year-old mum-of-two from Queensland.
She found The Healthy Mummy on Facebook after having her son and says she sat on the sideline for some time.
However, after her daughter was born, she decided to jump straight in and signed up to the 28 Day Weight Loss Challenge ahead of her wedding.
Amazingly, this mamma was able to gain muscle and reduce her body fat. Here is how she did it….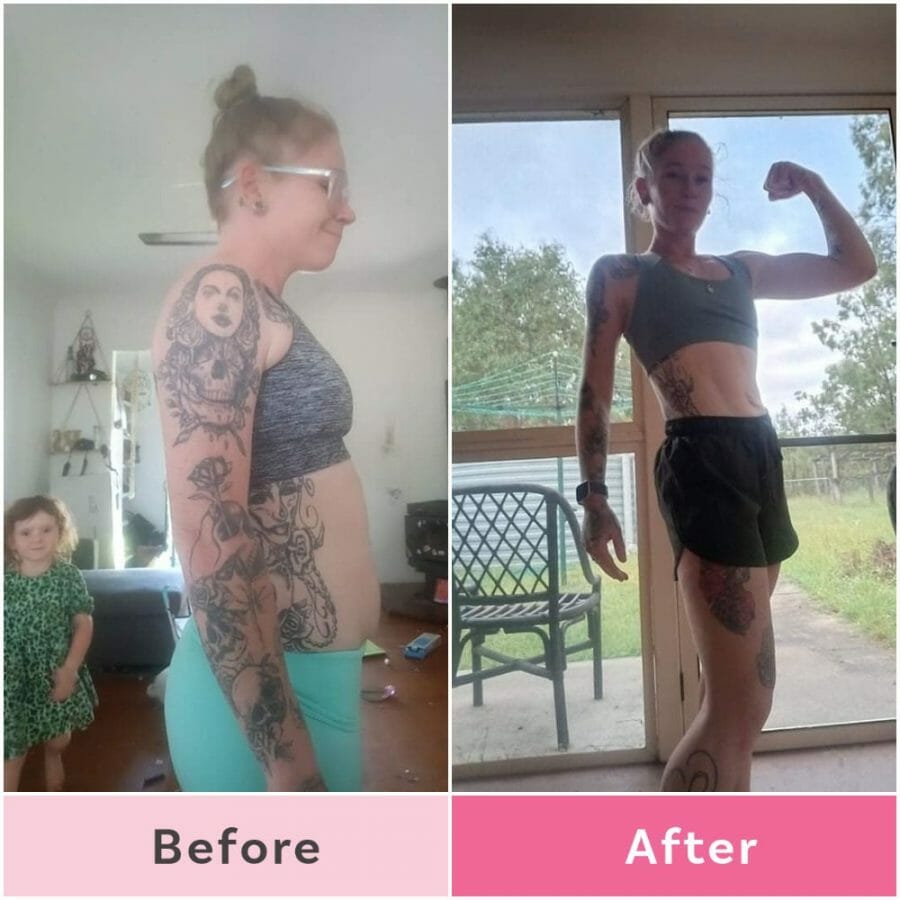 How Simone reduced her body fat and built muscle
Before she found The Healthy Mummy, Simone reveals she was 58% body fat.
"I have now lost 8kg but have also gained 4kg back in muscle. I  am now sitting at a body fat % of 7.2%," she says.
"The Healthy Mummy has changed my life for the better, for my health, for mental health and the way my family and I eat too."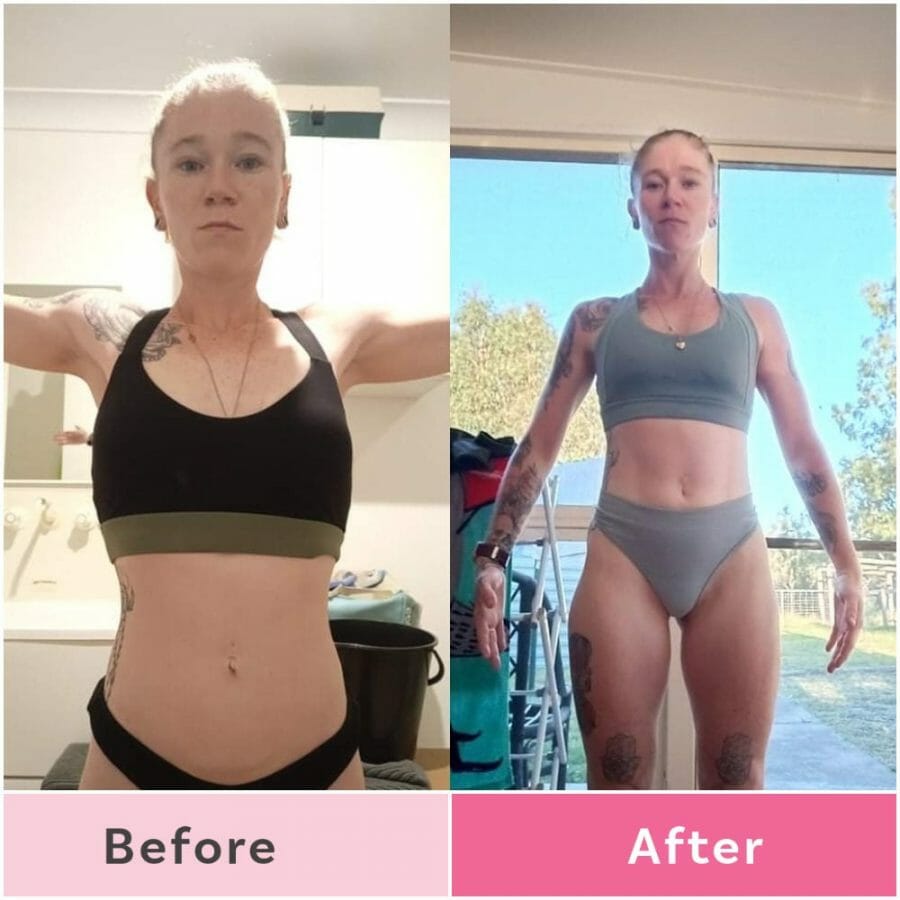 In fact, Simone began building her body weight by weight lifting and toning her muscles.
"My advice for new people who would like to start weightlifting, is to take it slow, start small and don't rush into increasing your weights," she says.
"This will also help with toning and gaining muscles. Just remember everyone is different and unique."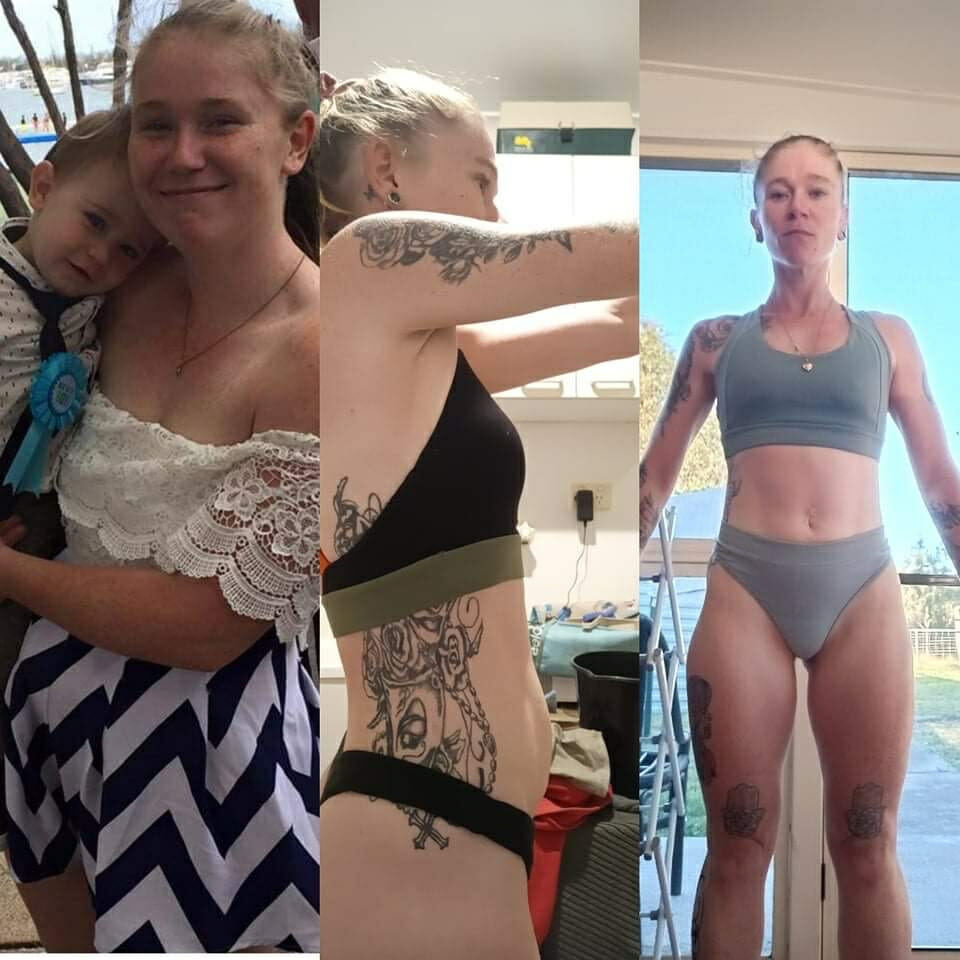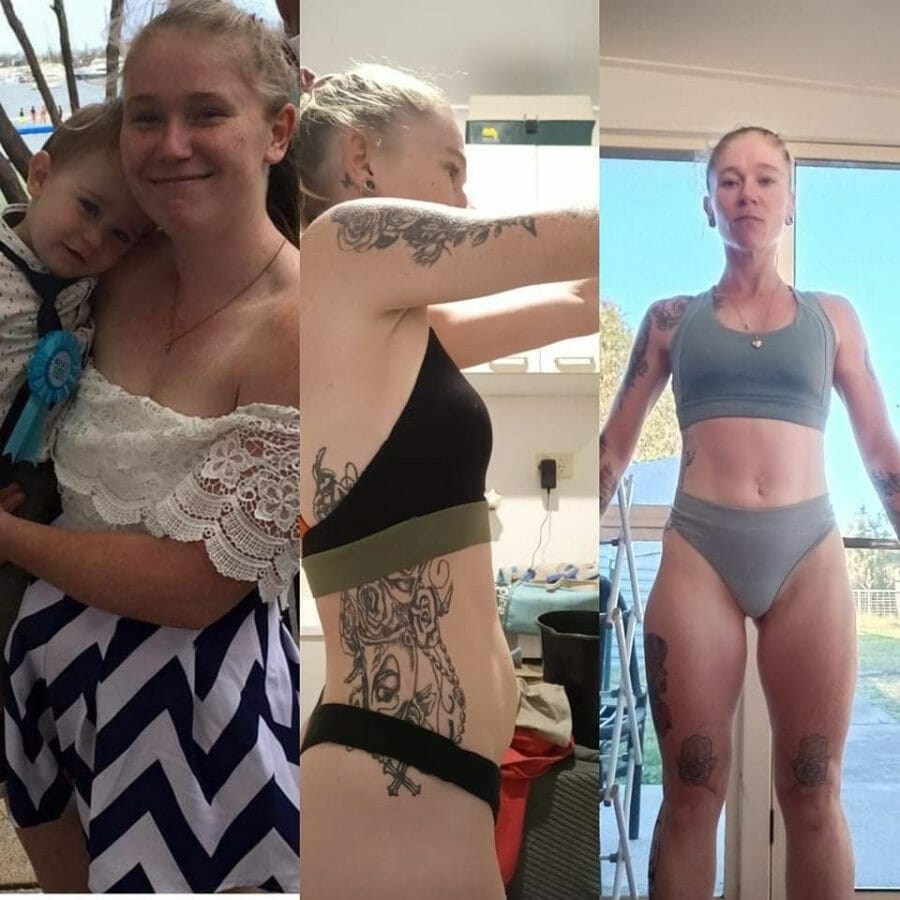 When it comes to exercise, Simone starts her morning with 35 minutes of running then The Healthy Mummy's 28 Day Stronger from the app.
"I find it work each part of my up body enough each day and it helps me always working on my lower body help," she says.
"I really love a good bum workout too from the app. Once finished, I either have a Healthy Mummy smoothie."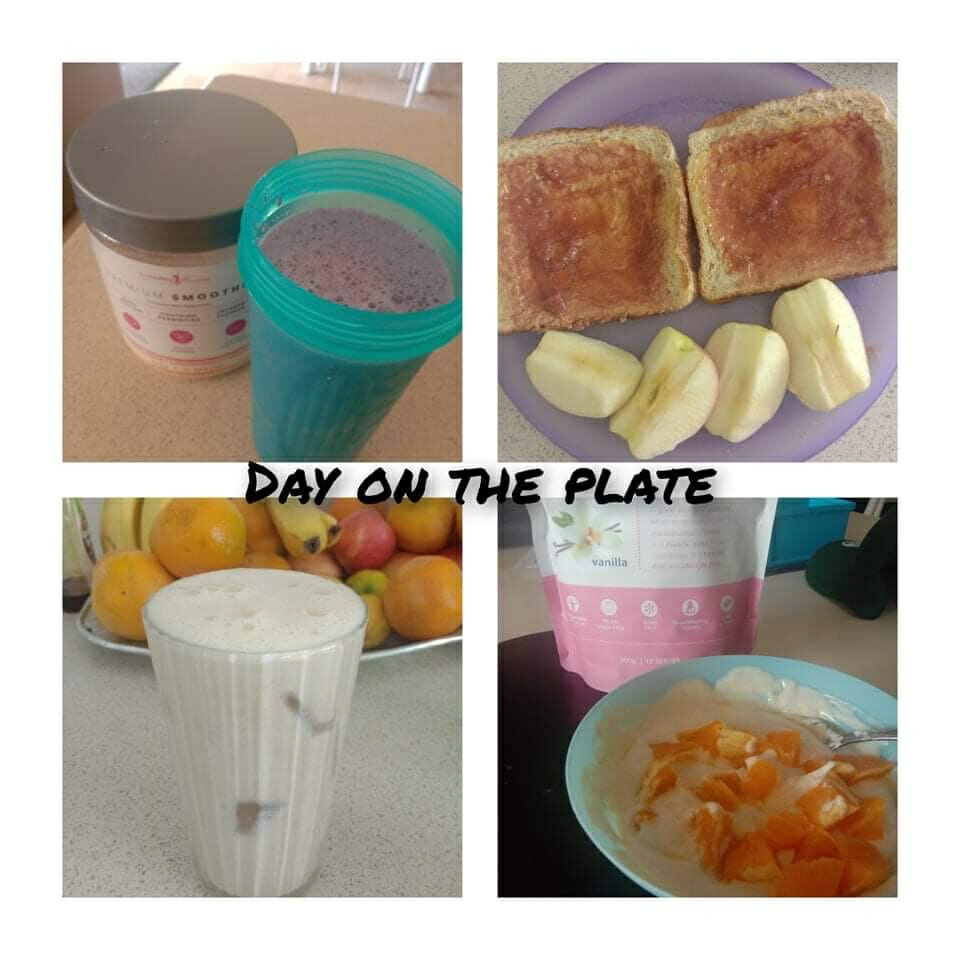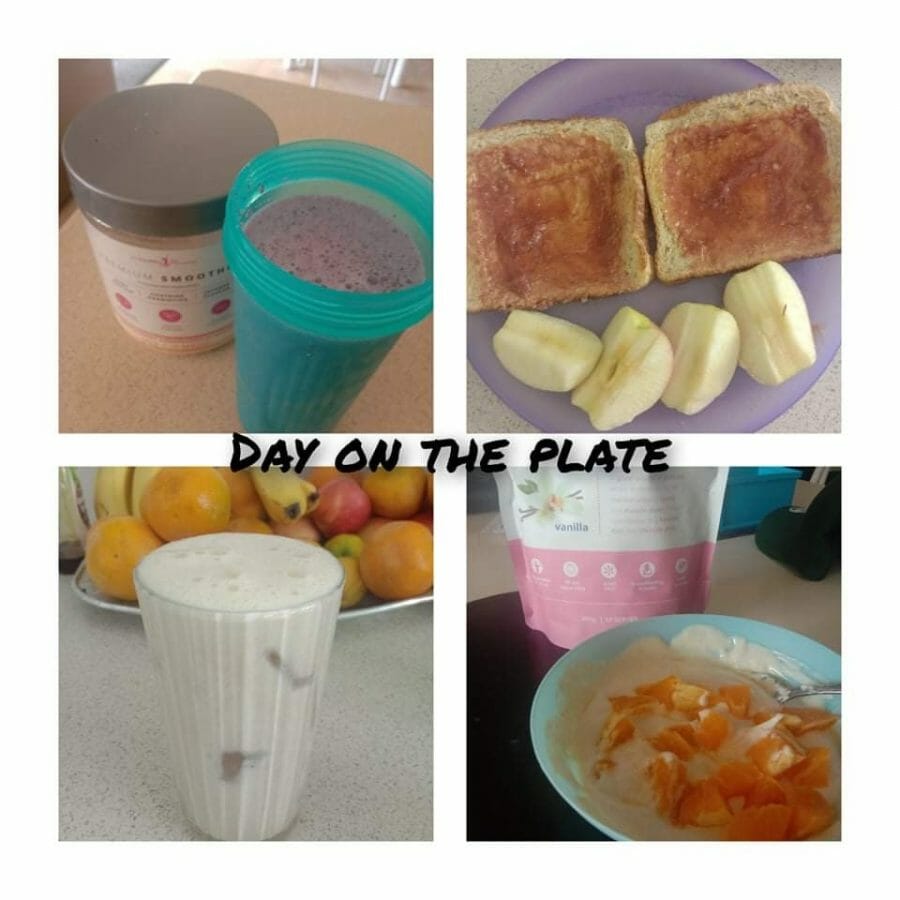 Thankfully, Simone hasn't had to give up her sweet treats! She just opts for healthy versions.
"I make up snacks like yummy muffins and Healthy Caramel Slices or a Banana Loaf, which I use for a quick and easy morning tea and afternoon tea and also the kids' lunchboxes," she says.
"For dinners, I will go through the app and choose out three to four different meals and just cook up an exact plate or two and put it into the fridge for another day throughout the week."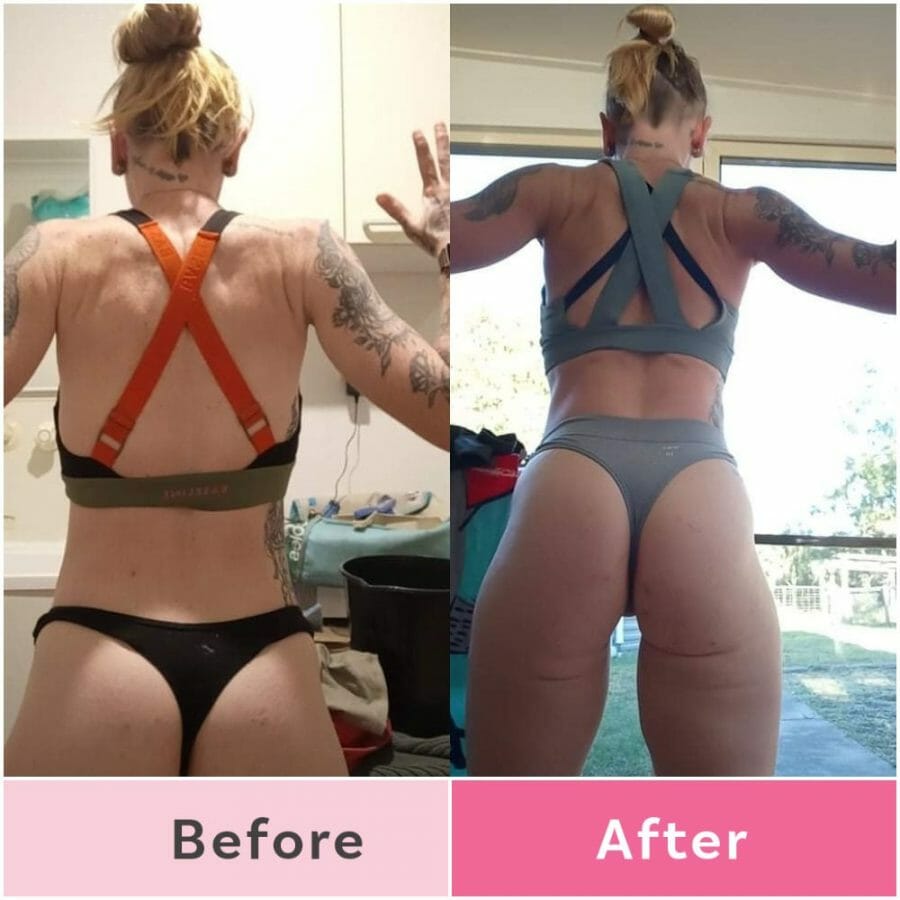 Simone's top tips on how to success
Look for support in The Healthy Mummy community
It's okay to have an off-day
Find your mojo to move your body. Be consistent and find different workouts that make you feel good. Don't make it all about 'losing weight', make it fun!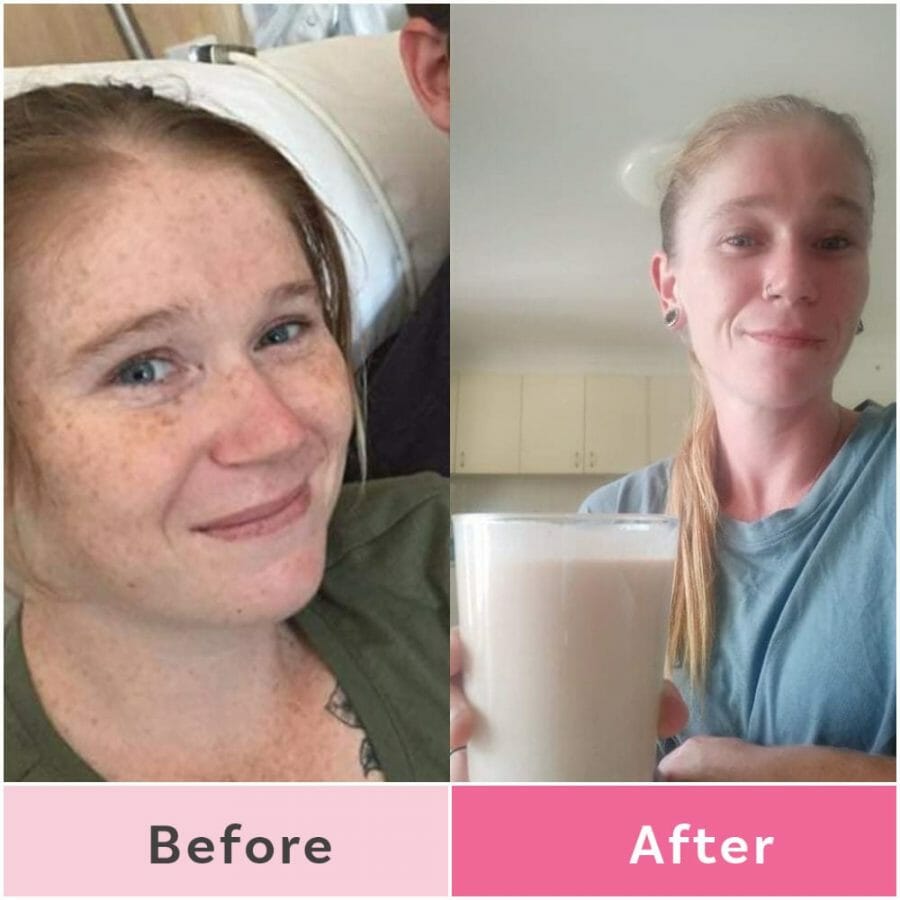 Get access to the 5* Rated App Healthy Mummy App – home to the 28 Day Weight Loss Challenge!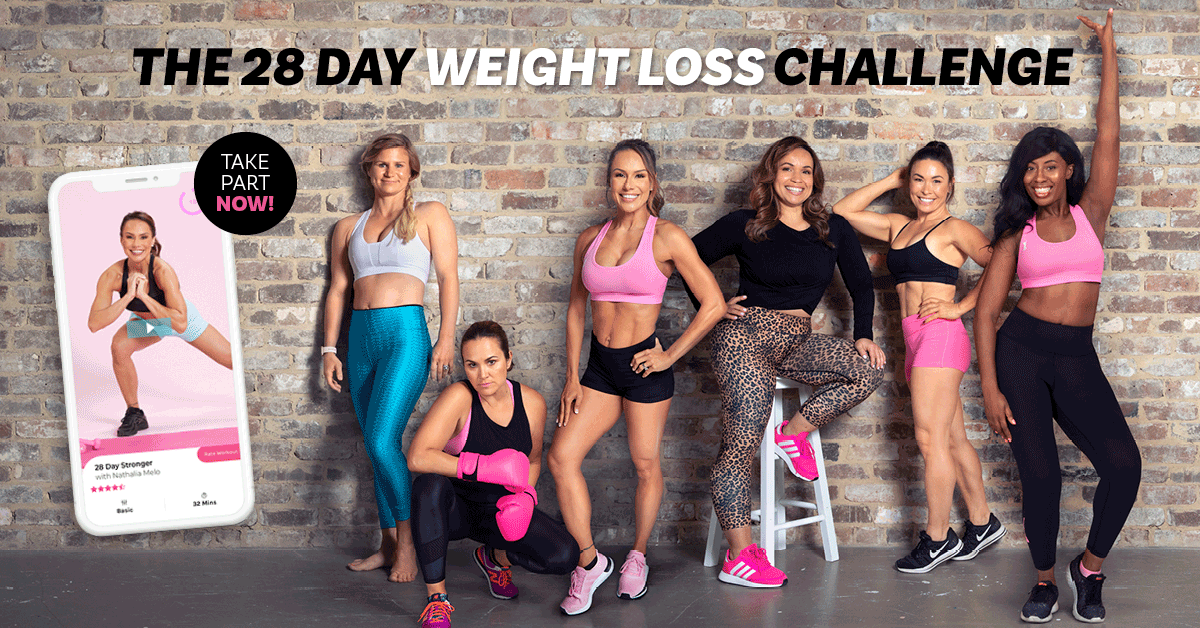 If you are inspired by our awesome APP and want to take charge of your own health and weight – then join our 28 Day Weight Loss Challenge TODAY.

With more than 600 delicious (and healthy) recipes, 500 exercises & 24/7 support – the 28 Day Weight Loss Challenge is designed (and proven) to help busy mums like you lose weight!

For more information on the 28 Day Weight Loss Challenge, click here.