Mum who's lost over 16 kilos says joining the Healthy Mummy was the best decision she's ever made!
In 6 months, Tracey Hay has lost over 16 kilos and 2 dress sizes with The Healthy Mummy dropping from 148 kilos to 131.2 kilos.
Mum of four Tracey admits to having a lot of health problems over the years but says finding the Healthy Mummy and seeing the positivity in the community was the perfect place for her to start her health and weight loss journey.
In 6 months, Tracey has lost over 16 kilos and 2 dress sizes dropping from 148 kilos to 131.2 kilos.
She says, "I am so proud of how far I have come and I know I still have a long way to go but I'm so much more confident that I can and will do it.
I have gone from barely leaving my room to joining a gym and actually going out and living my life and enjoying my family. For the first time in a long time I am am excited to see what life has to offer going forward."
See more of her story below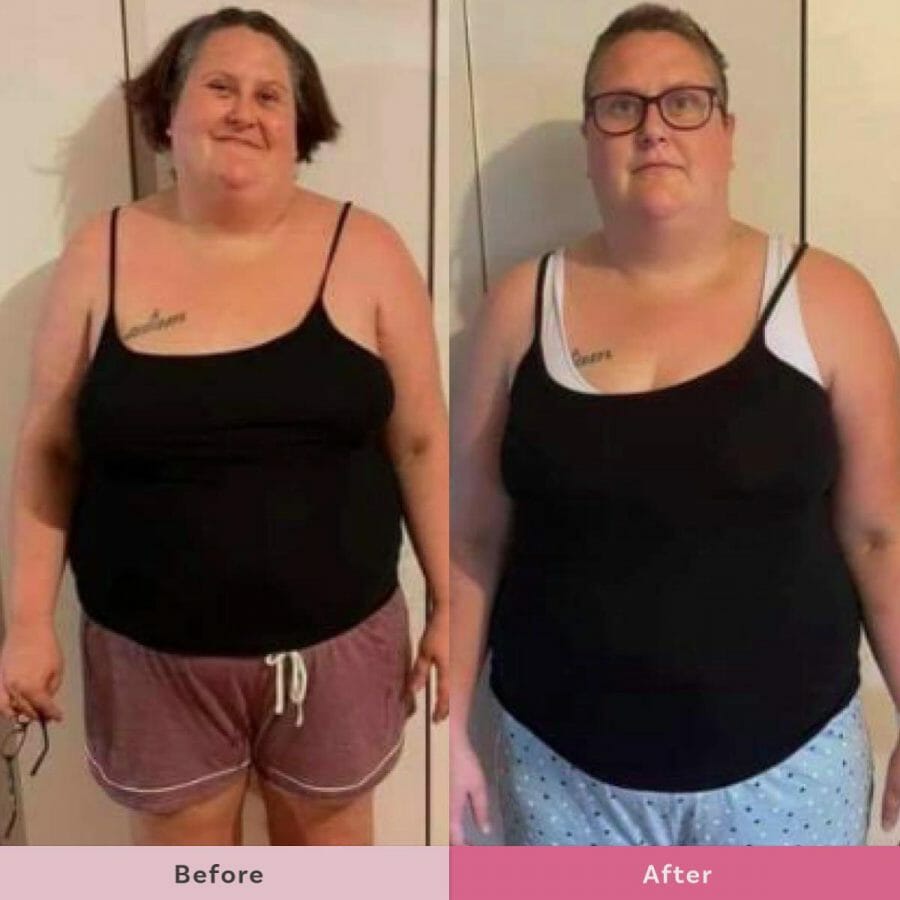 All about Tracey
Tracey Hay is 36, mum to four kids and lives in Gympie Queensland.
"My kids are Kayla 27 who is actually my foster daughter, she came to live with me and my husband from the age of 9, Tanieka 18 and I always tell people she tricked me into having more kids because she is such a good kid and so easy to parent, Jacob 16 and he has Cystic Fibrosis and is my little hero because he has been through so much but is still such a good kid and last but not least Ryan 13 who has Autism and after many years of struggling through violent outbursts he is now the most loving kid and is always by my side."
"My husband and I have been together for 19 years and married for 16years and he is truly my best friend and is very supportive."
Tracey admits that since she was young suffered from severe back pain, regular migraines, depression and anxiety. The migraines got increasingly worse and after several visits to the hospital, she was eventually diagnosed with severe sleep apnea. After a sleep study and by using a CPAP machine, her symptoms all but disappeared.
"For the first time in years I have a clear head to focus on my health and try and make up for all the time I missed out on special occasions with my family."
Tracey found the Healthy Mummy via its Facebook community and loved the positivity in the group.
"Everyone was cheering each other on instead of tearing each other down I decided that was the place for me to start my journey."
"My family are all very supportive of what I want to do but sometimes they just don't understand what I am going through and having the Healthy Mummy I feel like I have people that understand and I feel like I can reach out for advice and if someone else needs help with something I know about I can help them."
Tracey's Weight Loss Results so far – 16. 8kg in 6 months!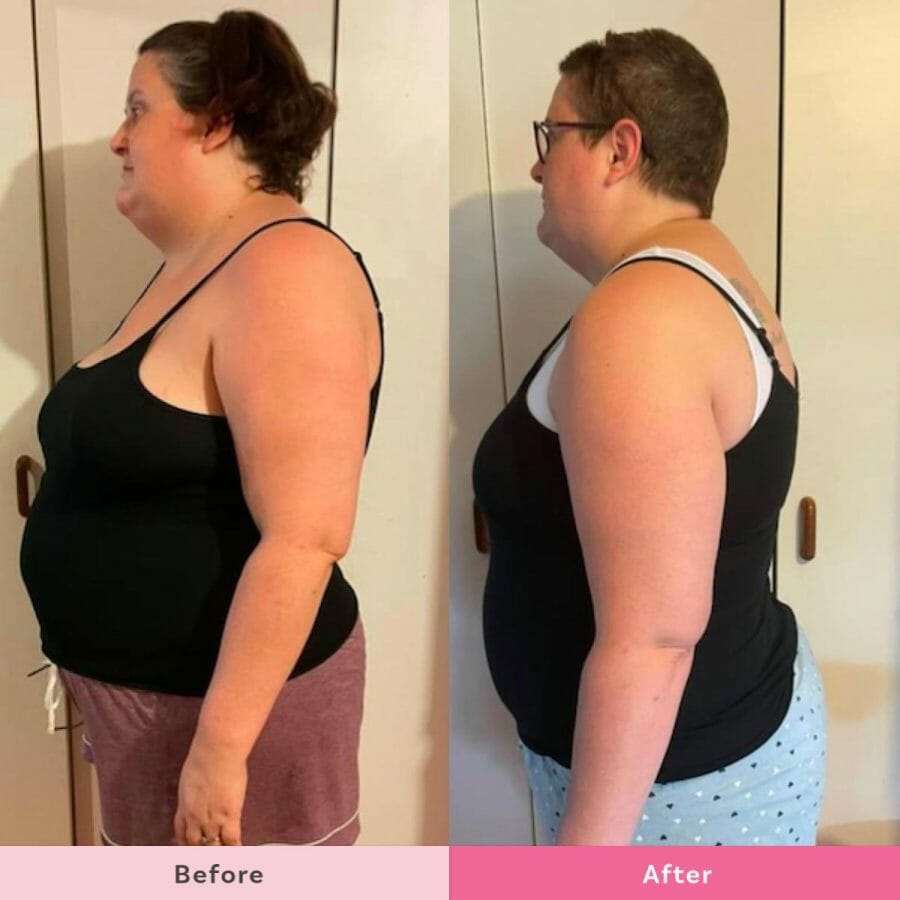 Tracey shares, "My journey has been slow but I am ok with that because I am working on my mind and body. I have gone from a size 22 to size 18."
Since starting her journey, Tracey has noticed her energy levels are so much better and she is able to do more things with her children. She also feels her mental health has improved and her ability to cope with stressful situations.
"When it comes to seeing a difference in the way I look I couldn't see it until I looked at the before and after photos so I am so happy I took some the first few photos I was not seeing it until I sat down with my husband and analysed them together and then I was able to see the changes."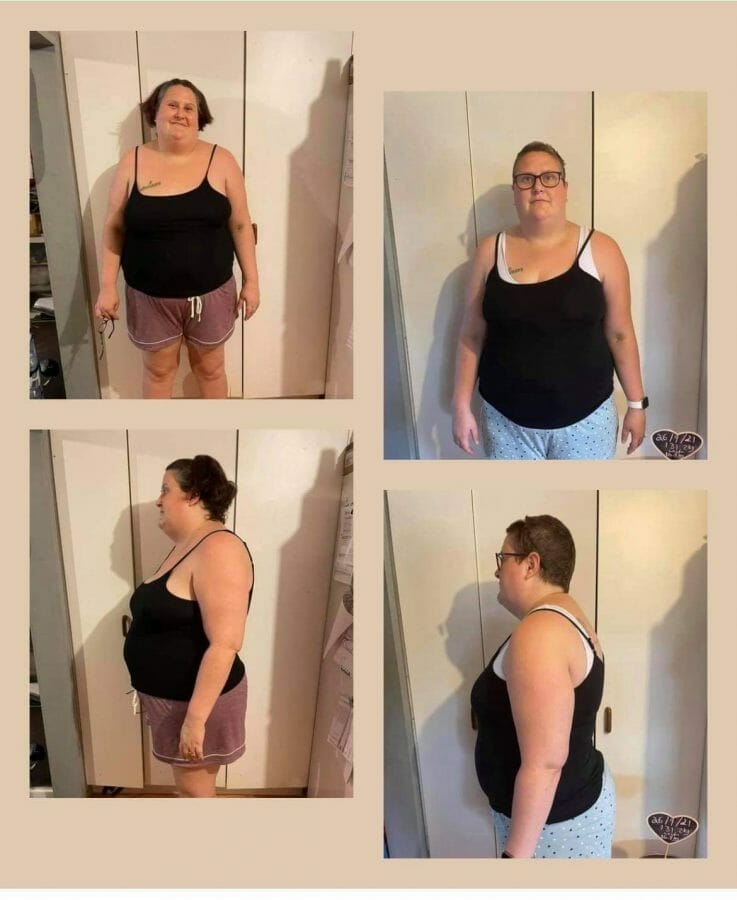 Tracey has also incorporated some key Healthy Mummy products to help her with her weight loss journey including The Healthy Mummy Smoothies, protein powder, powered peanut butter, chocolate cake and protein balls.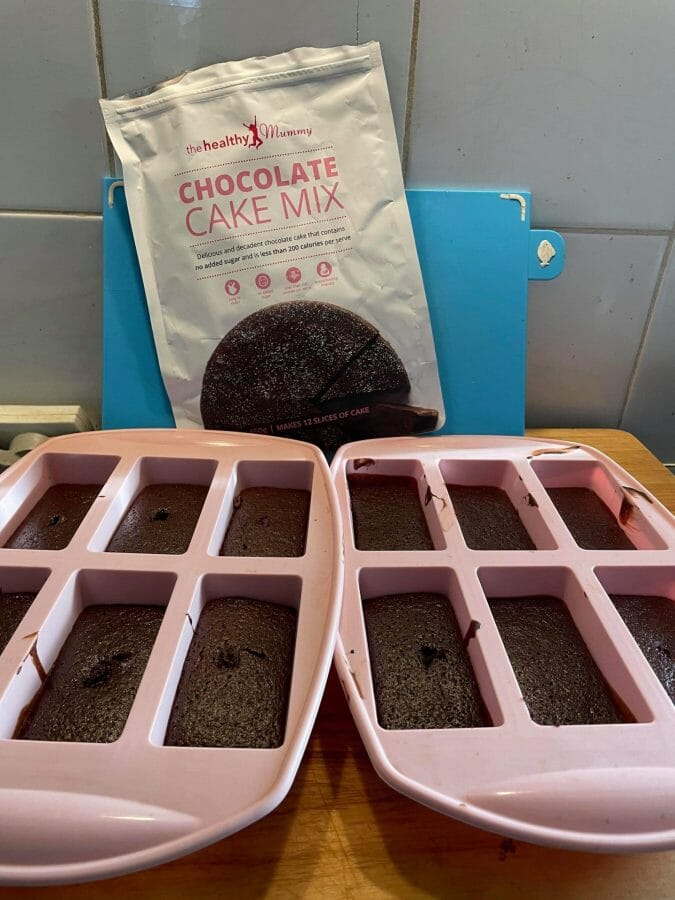 "My favourite are the chocolate brownie bites."
"My body tends to plateau if I just stick to doing the same thing so I change it up every month or so by having a month of smoothies 1 or 2 times a day and then a month of just food and that's what works for me. I do also use a few of the skin care products and absolutely love them."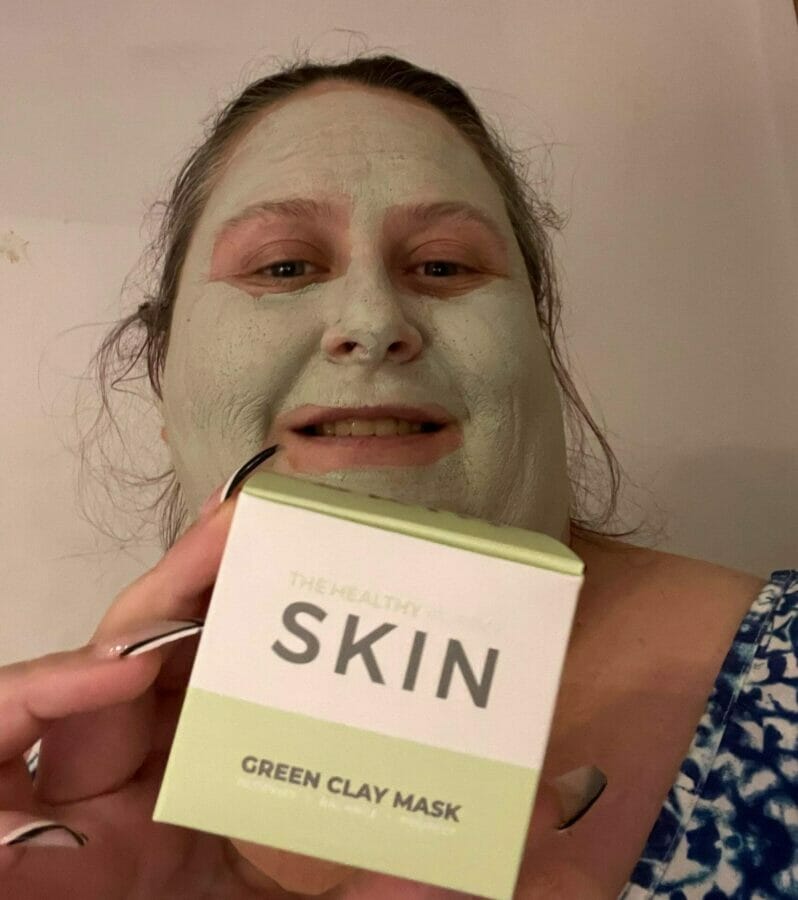 Tracey's Day on a Plate
Breakfast– banana
Morn snack – Super Food Rocky Road
Lunch – Chicken and crunchy salad
Afternoon snack – sour cream rice cakes
Dinner – Creamy Chicken & Spinach Gnocchi Carbonara
Dessert- Creamy fruit sorbet with honey roasted Oates and shaved almonds.
Since joining the Healthy Mummy, Tracey has reignited her love of cooking again and has been trying a lot of foods.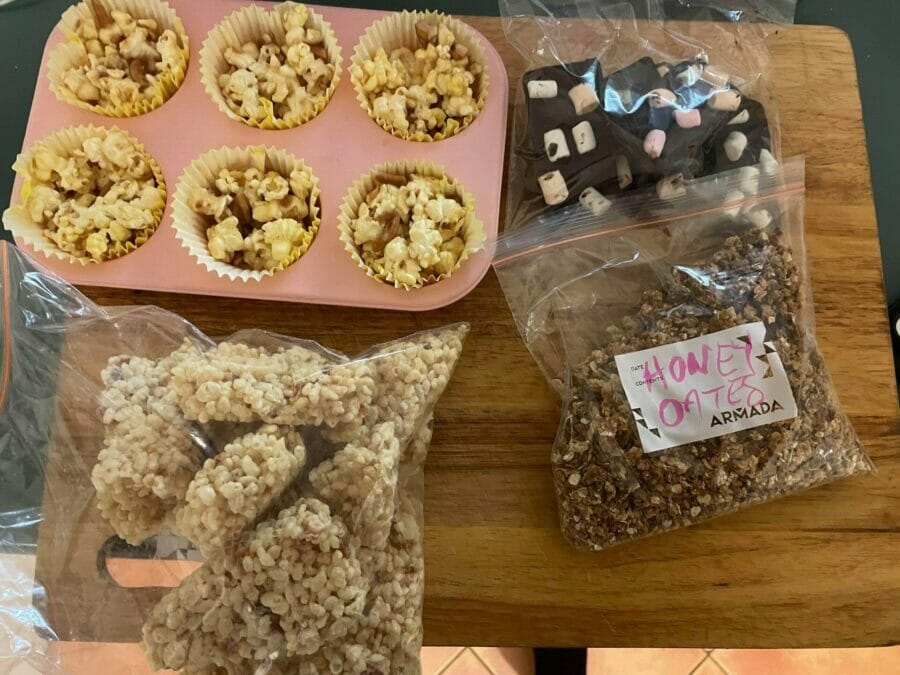 "Some of my favourites so far are":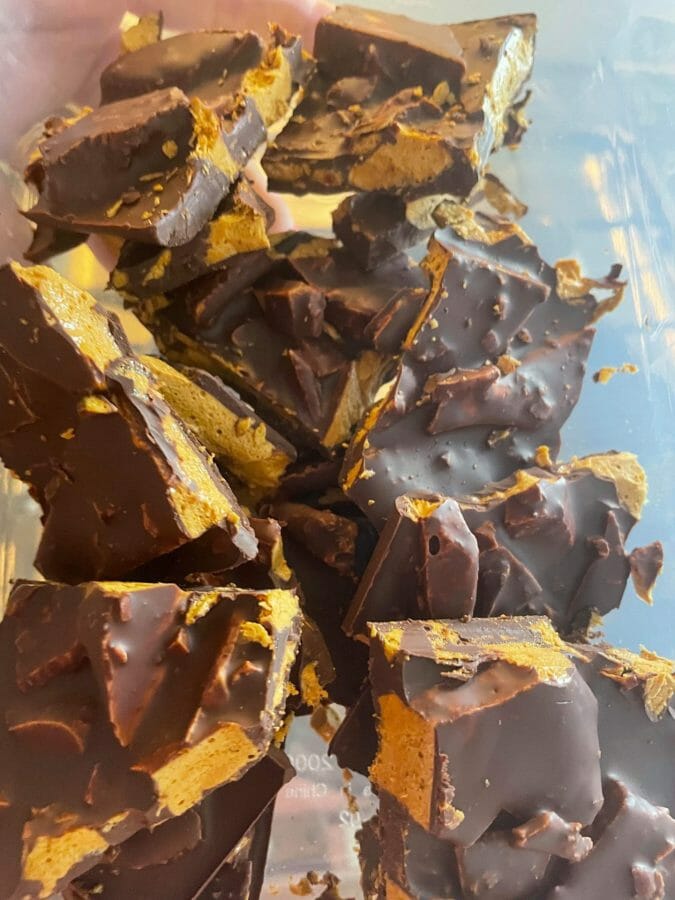 – Creamy chicken and spinach gnocchi carbonara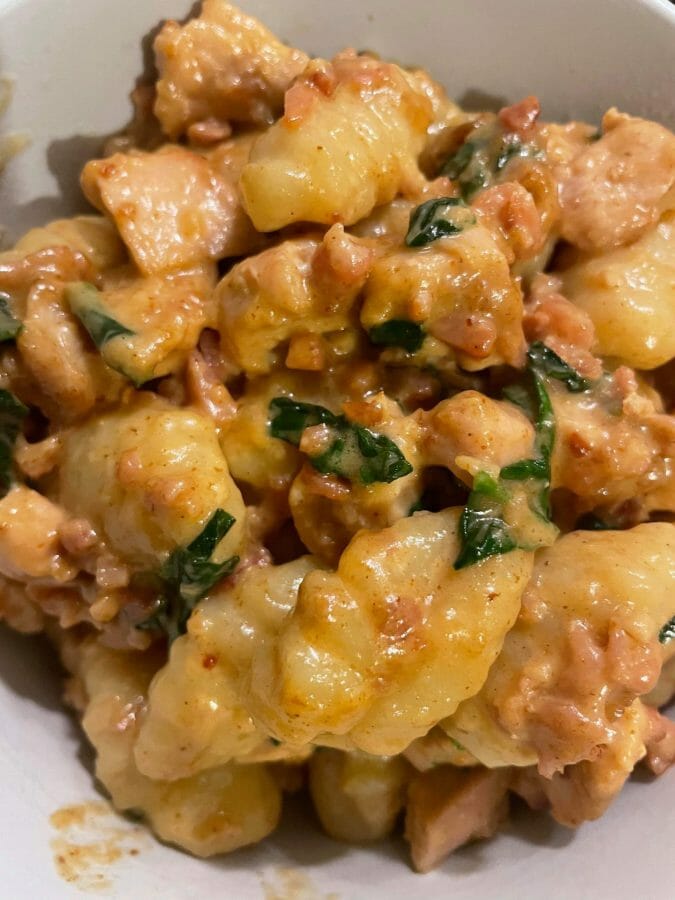 – Creamy Raspberry and Mango sorbet
Favourite workouts
"My favourite app work out are the dance cardio, dance strong, boxing and no equipment workouts. I have now also joined the gym and am doing weekly boxing classes and doing workouts at the gym most days."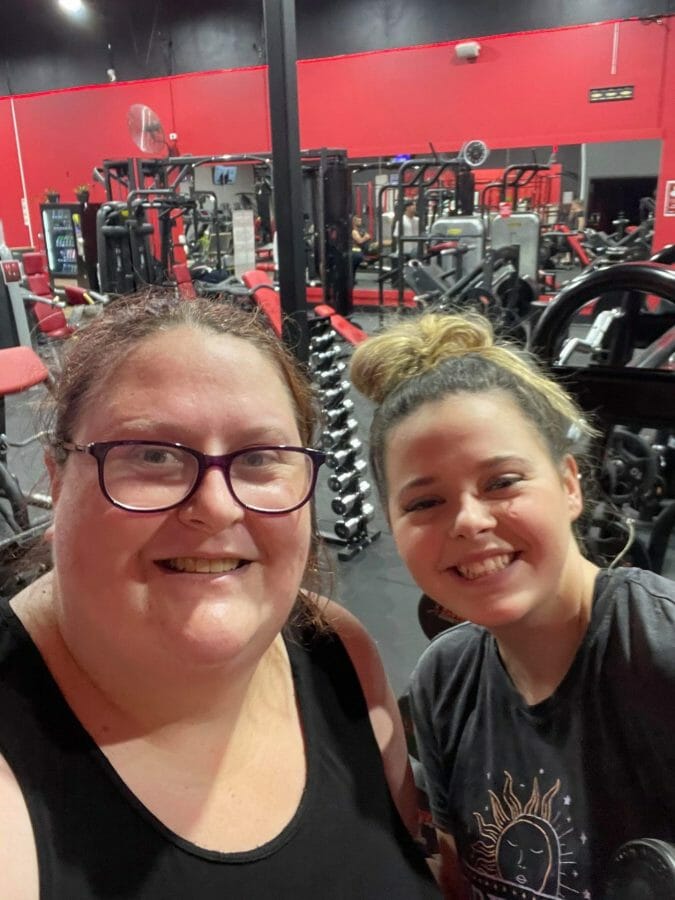 Tracey's tips for success
Start a journal and write down what you eat, what exercise you doing but also write how you feel before you work out and how you feel after.
Don't be afraid to ask questions on the Facebook page everyone on there is very supportive and no judgment and
Be kind to yourself because at the end of the day we're all humans and we all make mistakes and when times are tough we have moments of weakness but that doesn't mean you're journey has to be over it just means you are human.
Preparation is the key even if it just making a couple things when you have some spare time it definitely helps when time is short.
When trying to lose weight just try making 2 or 3 changes at a time and when your used to them changes then make a couple more.
"I know my journey has a long way to go but I know with the love and support of my family and the help and support I get from Healthy Mummy I know I can do it.'
The Healthy Mummy gives back in so many ways and it was one of the best decision I have made in a long time and I want to thank Rhian and the Healthy Mummy team for helping me get my life back.'
Join Tracey on the 28 Day Weight Loss Challenge!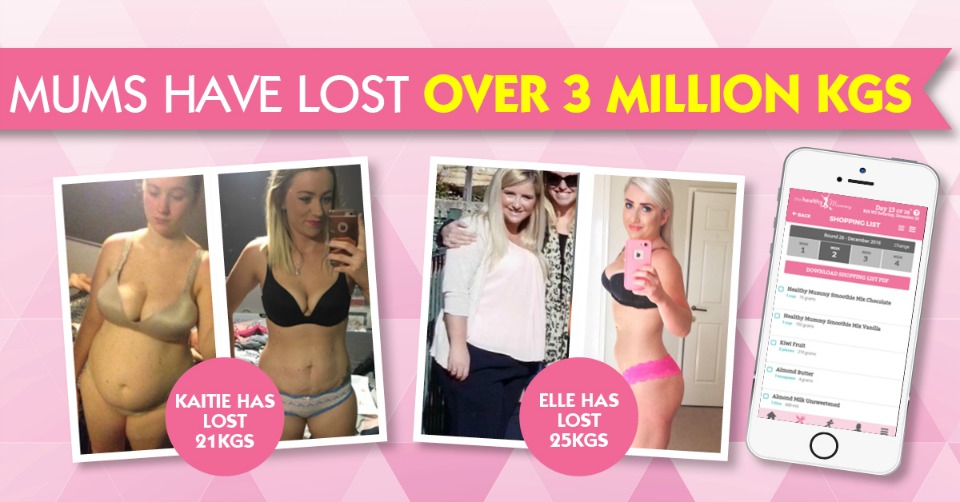 With more than 4,500 delicious (and healthy) recipes, 350 exercises & 24/7 support – the 28 Day Weight Loss Challenge  is designed (and proven) to help busy mums like you lose weight!
To learn more about our challenge OR to join – click here.
To learn more about our products – head to our Healthy Mummy Shop.