How this mum lost 43kg in 15 months and toned up her booty!
In just 15 months, this mummy has lost a tremendous 43kg, gone from a size 18 down to a size 10 and toned her booty.
Samantha Cripps, who is a 28 Day Weight Loss Challenge member, says she's the healthiest and happiest she's ever been.
Here's how she made her AWESOME transformation!

43kg and down 4 dress sizes in 15 months!
Samantha says she used to eat packets of chips, cakes, biscuits and would eat huge portion sizes – which can be seen by this bowl comparison pic below.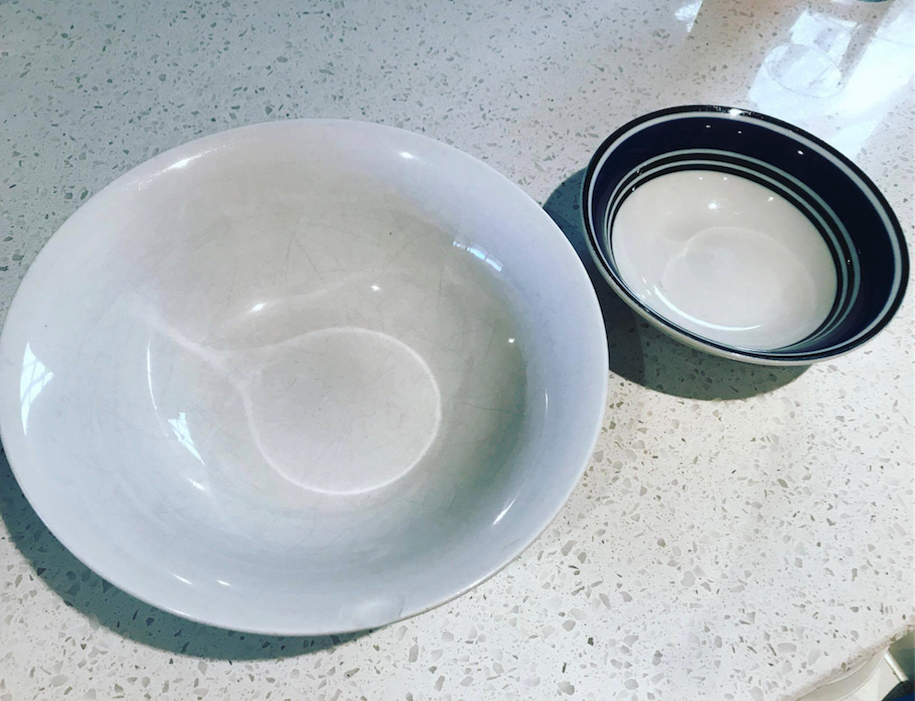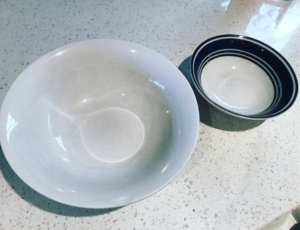 "The bowl on the left is what I used to use, now I use the bowl on the right," she says.
"I used to drink soft drink and juice, and I had heaps of sugar on things like Weetbix and in my cups of tea. I had never done any exercise before The Healthy Mummy either."
Samantha says she suffered with postnatal depression after her first child was born, and felt like she needed a big lifestyle overhaul.
That's when she signed up for the 28 Day Weight Loss Challenge and started drinking The Healthy Mummy Smoothies.
"I have completely changed the way I eat. I don't eat any sugary cakes or treats – all the sweet things I make are Healthy Mummy ones. I don't eat packaged food either," she says.
"Everything I cook is with fresh produce. I also drink 3 litres of water a day, I do boot camp three nights a week, as well as walking and swimming."
How Samantha got her booty in shape:
Samantha says she uses weights when she squats and does lunges too.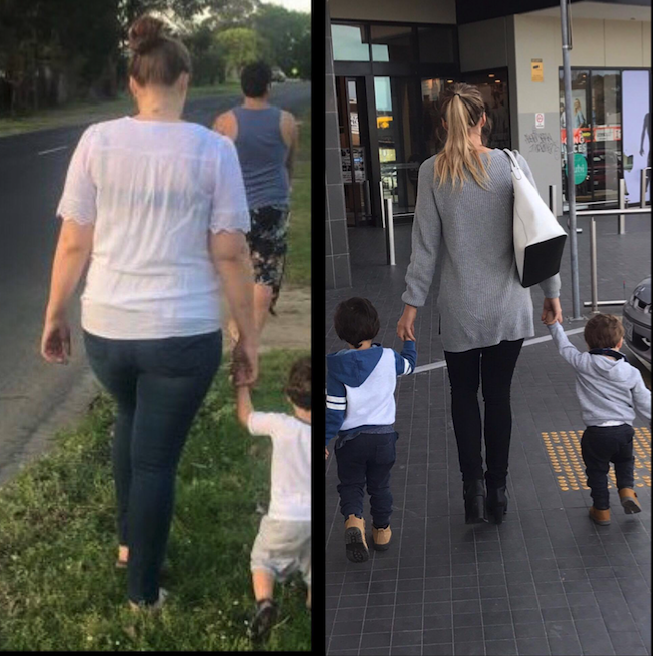 "I am now doing 12kg weighted squats, but still do normal ones as well. I also do lunges and walk 5km at least twice a week, I would love to do more but I can only walk when my partner is home to watch the kids," she says.
Plus, she makes sure she's working out her whole body by taking regular trips to the pool.
"We have the kids swimming lessons on Thursdays, so I get to swim as well while they're in their lessons," she says.
"My number one piece of advice for a bigger booty is to take it one day at a time, don't push yourself. I was hard on myself earlier in my journey which just led to injury and tears."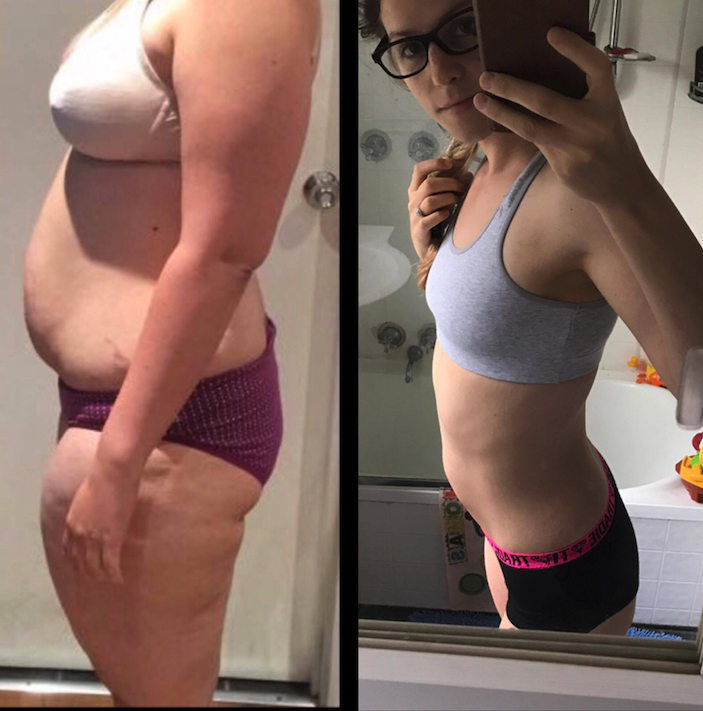 Samantha also credits her lifestyle changes and The Healthy Mummy for managing her postnatal depression after the birth of her second child.
She adds: "Joining The Healthy Mummy was honestly one of the best decisions I have ever made, not only have I lost a crazy amount of weight but I have gained a huge amount of confidence and happiness."
"I highly recommend the Healthy Mummy to everyone who asks me, 'What's your secret'… The Healthy Mummy has changed my life completely!"
What an amazing transformation in just 15 months, well done Samantha!
Our Challenge entails:
28 days of at home exercise routines (no gym needed) – with video instruction
Customisable and breastfeeding friendly meal plans
Time-efficient exercises for busy mums – under 30 mins
Challenge combines Pilates exercises with interval and circuit training (HIIT)
Suitable for basic to advanced fitness levels
Home to thousands of EASY-TO-MAKE recipes!
To find out more on the 28 Day Weight Loss Challenge click here.
NEXT CHALLENGE STARTS SOON!
You can learn MORE about our 28 Day Weight Loss Challenge here.