How going to bed earlier each night helped this mum lose 16kg
Sam Stevenson says she felt exhausted, lethargic, unmotivated and lacked energy all of the time before she found The Healthy Mummy.
It certainly didn't help that she was going to bed late and waking up early either.
Sam's since managed to lose an amazing 16kg following the birth of her fourth child, and then 7kg after the birth of her fifth child following the 28 Day Weight Loss Challenges.
Here's how she keeps her energy levels up and her weight down!

'I felt frumpy and tired'
Sam Stevenson says after the birth of her fourth child she began to feel really self-conscious about her appearance. As a result, she felt anxious and exhausted from all the worry and self-doubt. 
"I felt frumpy, unhealthy and extremely self conscious. I was worried about what people thought of me," she reveals.
"It was crazy how low my self-esteem actually was. It didn't help how tired I felt either. I would stay up late and then wake up early for the kids."
But then Sam found the 28 Day Weight Loss Challenge which she says has helped her increase and improve her energy levels.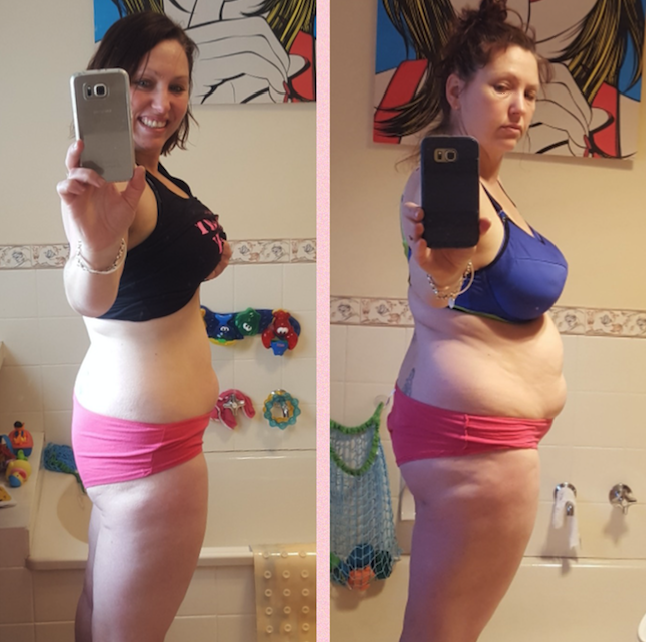 Sam's 4 top tips for staying energised
Along the way Sam discovered these 4 things helped most of all with her energy:
1.Don't skip meals
"Make sure you eat. I found I wasn't eating anywhere near enough. I had no energy, but then this caused me to binge eat.
"Once I worked out my BMR and figured out how many calories I should be eating I found that I didn't have big energy crashes," Sam adds. 
You can learn more about your BMR (Basal Metabolic Rate) here.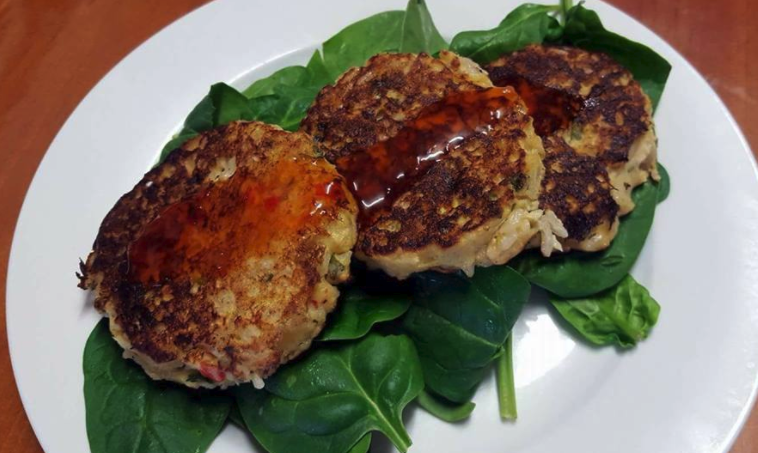 Sam now makes snacks like these Asian Crab Cakes to have throughout the day. This recipe is available for Challenge members and can be found on the 28 Day Weight Loss Challenge recipe hub.
"I used to be a serial meal skipper. I now realise the importance of eating at regular intervals for my metabolism. If you constantly forget to eat, perhaps set yourself an alarm on your phone."
What's more, Sam says the 28 Day Weight Loss Challenge offers mums a great variety of snacks, treats and meals to make – to help get you excited for meal time and in turn – eat more regularly.
"There are so many awesome meals and snacks available through the 28 Day Weight Loss Challenge", Sam says.  ."…and The Healthy Mummy Smoothies are perfect for a meal on the run."
2.Exercise, exercise, exercise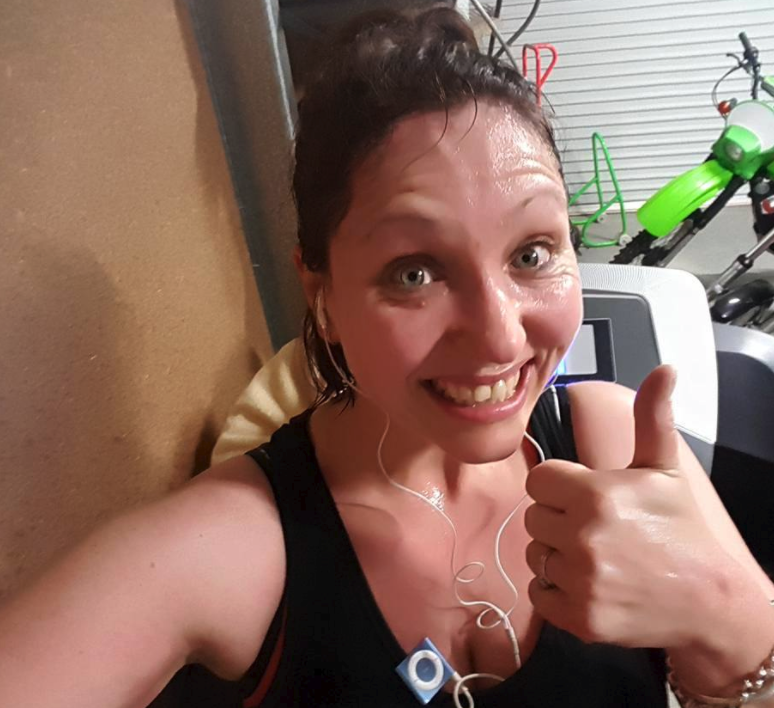 Sam has now come to learn that exercise actually helps INCREASE her energy.
"I used to think that I couldn't exercise because I was too tired," the mum reveals. "But in reality, exercise actually boosts my mood, releases those happy endorphins that make me feel so good and it also helps keep me motivated."
3.Get enough sleep
Getting enough sleep is easier said than done when you're a busy mum, but if you can get a good night sleep then woohoo!
Sam says, "If you can spend an extra 30 minutes in bed, that's great – but why not try going to bed 30 minutes earlier each night? It might make a huge difference.
"For me, sleep means I am more mentally prepared for the day ahead. I make better food choices. I feel when I'm tired I make bad choices all round."
4.Sip on Super Greens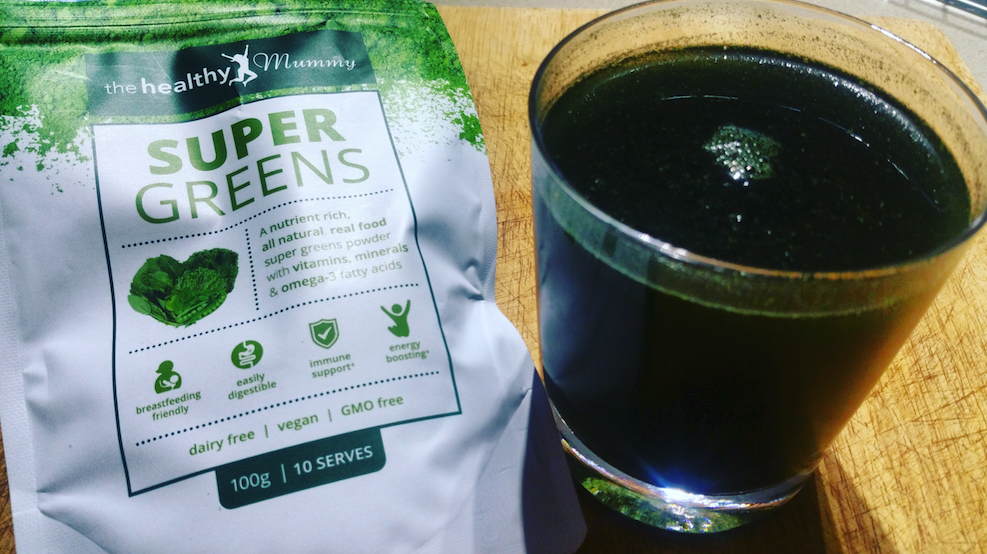 Specifically designed for busy mums, The Healthy Mummy ENERGY BOOSTING SUPER GREENS Powder supplement is here to help boost your energy and support your immune system.
"I can't tell you enough just how awesome the Super Greens are! And they taste so good.
"I like to have mine when the dreaded 3pm energy slump happens so I can feel energised and full of beans."
You can learn more about our Super Greens here.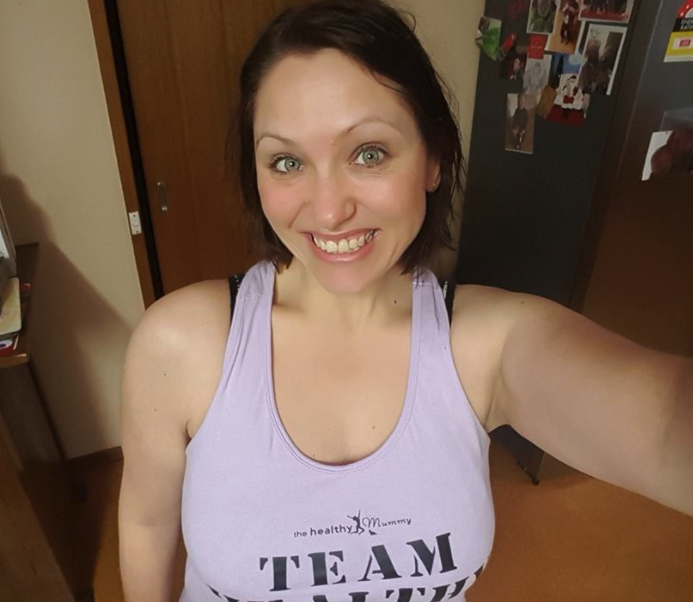 Be kind to yourself and remember…weight loss takes time and is a very personal journey
Sam says everyone's weight loss journey is different, but these are the things that work for her.
"Be kind to yourself. Trying to make a change can be hard. It's about learning self love and acknowledging my accomplishments, regardless of how small they might be," she says.
"If you can learn to love yourself and keep going, soon you will have all the motivation and determination in the world – and that will also help boost your energy levels!"
 Sam says that she now feels like a different person.
"The changes in me were amazing. Not only did I lose 16kg following the 28 Day Weight Loss Challenge, I 'found' my confidence again – and Im so much less tired."
We're so glad you're feeling more energised, Sam!
Inspired to join Sam on the 28 Day Weight Loss Challenge?
Our Challenge is designed by mums FOR MUMS – to help them reach their goal weight and tackle their health and fitness.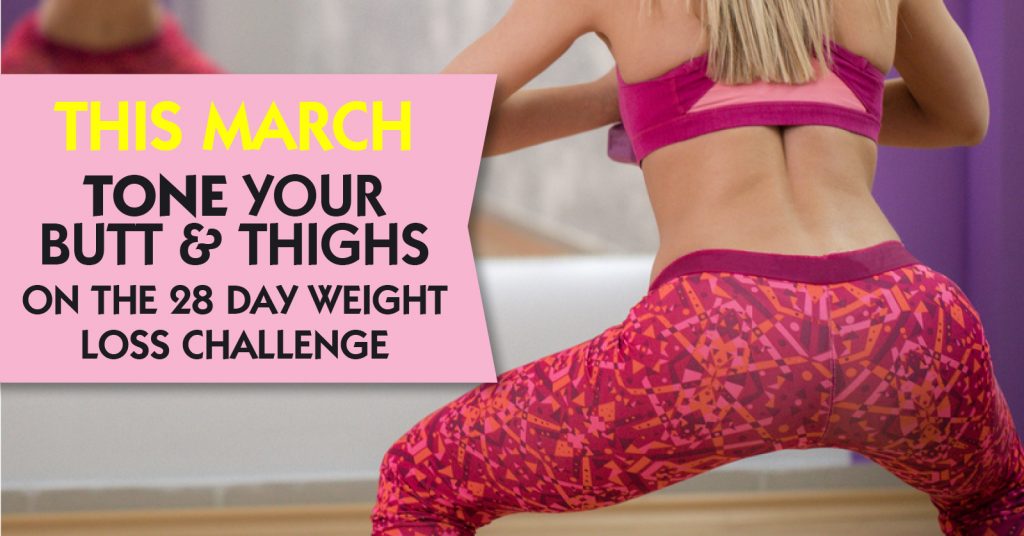 The Challenge is home to customisable meal plans, 24/7 social support and realistic exercises mums can do AT HOME.
Our Challenge entails:
28 days of at home exercise routines (no gym needed) – with video instruction
Every month is a NEW Challenge theme – so you'll never get bored!
Customisable and breastfeeding friendly meal plans
Time-efficient exercises for busy mums – under 30 mins
Challenge combines Pilates exercises with interval and circuit training (HIIT)
Suitable for basic to advanced fitness levels.
Home to thousands of EASY-TO-MAKE recipes.
Our March 28 Day Weight Loss Challenge is our butts and thighs challenge. Challenge members will get access to meal plans that are QUICK TO MAKE and easy to prepare.
Our MARCH Challenge starts on March 5th!
Click here to learn more about 28 Day Weight Loss Challenge.
*Images and references to kilograms lost are as supplied by the individual in the story. The Healthy Mummy assumes information and photographs supplied to be true in nature and is not responsible for any false misrepresentations or claims relating to their programs or products.