From one mum to another: 5 great ways to get beach-bod ready (and ooze confidence)
It may not be summer just yet, but that doesn't mean you can't start getting bikini-ready.
Healthy mummy Sascha Farley lost an impressive 30kg and has been able to maintain her weight ever since. With guidance from the 28 Day Weight Loss Challenge, this inspiring mum-of-two says she has been able to transform her body and her mind.
As a result, Sascha feels as though she has discovered an inner-confidence like never before and for the first time in a long time she can't wait to hit the surf with her new sizzling figure.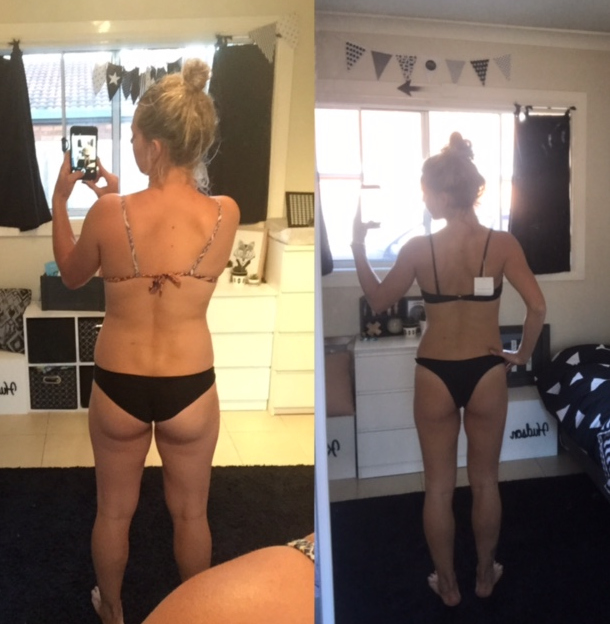 How mum lost 30kg and became bikini confident
For a long time, Sascha reveals she had an unhealthy relationship with food. This worsened during and after her pregnancies. 
After some dangerously low-calorie diet attempts to lose her baby weight, Sascha jumped on board with  28 Day Weight Loss Challenge and since DOUBLED her calorie intake, lost weight and has managed to keep it off.
"I can see a huge difference and I'm feeling different inside too! Being bikini ready is about self love," she says.
"I'm not confident now because of the way I look, I'm confident because I FEEL good."
Helping other mums feel confident and get beach ready
As beach season inches closer and closer, Sascha reveals her top tips for getting bikini ready to inspire and empower other mums to tackle their own weight loss goals!
Here are Sascha's top tips for getting bikini ready:
1. Do the lower body exercises on the 28 Day Weight Loss Challenge App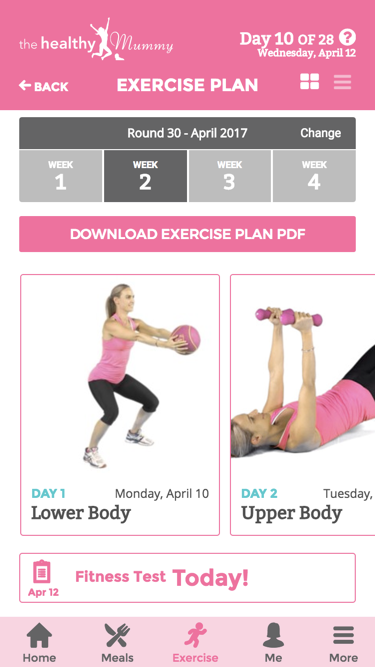 Sascha concentrates on her lower body areas – such as her tum, bum and thighs – when she is working out. 
"I do a lot of lower body exercises from the Challenge. This helps tone them up."
While we can't exactly spot reduce fat, we can TARGET our trouble areas and focus on toning up and building certain muscle groups.
If you are wanting to tighten and tone your lower bod (especially your booty) then our NEW BOOTY BUSTING WORKOUT VIDEOS will be perfect for you.
In hand with our September – BOOTY BUSTING  – 28 Day Weight Loss Challenge (which starts September 4) we will be launching our NEW booty-focussed workout videos. Just like Tabata and DanceFit – these videos will be accessible for ALL 28 Day Weight Loss Challenge mums via the Challenge App.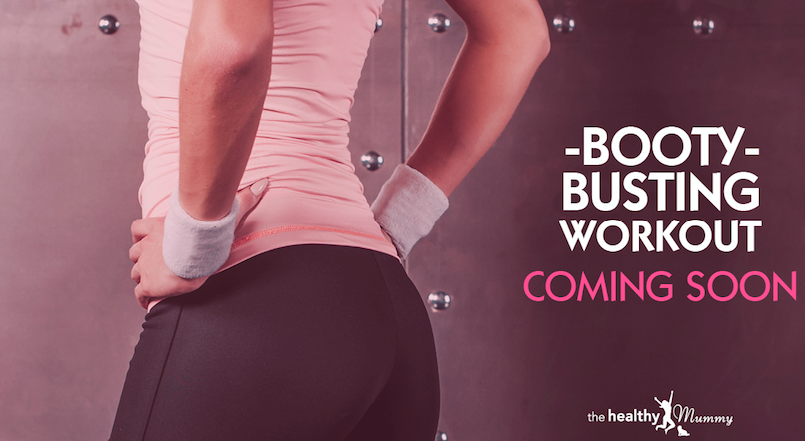 These exercises will strengthen, tighten, and tone your butt, thighs, quads, hamstrings, calves, and more, to help you engage the muscle groups, tone your booty and work your lower-half, hard!
Not a Challenge member yet? You can learn more here.
2. Eat regularly, don't skip meals and when all else fails have a smoothie
Eating regularly helps boost your metabolism, and this in turn helps you burn rather than store fat.
"It's important to have good nutrition. Make sure you are eating enough food and drink lots of water," Sascha reveals.
"I'm not strict with what I eat, just always conscious," Sascha adds.
Here at Healthy Mummy HQ, we do not advocate skipping meals. We don't even recommend skipping snacks! As part of the 28 Day Weight Loss Challenge we recommend 3 main meals and 3 snacks per day, depending on your calorie needs.
You need to use food as fuel, and when you skip meals you send your body all the wrong signals. As a result…we hold onto fat – the same fat we are working HARD to burn off during exercise.
Breakfast, especially, is super important as your metabolism has slowed right down while you sleep. Get things firing on all cylinders with a healthy start to the day such as a Healthy Mummy Smoothie which will take about 2 minutes to make.
3. Eat a variety of fresh, wholesome food
As Sascha discovered, it is really, really important to eat a wide variety of fresh, healthy and wholesome food. Cutting out entire food groups (unless medically advised) is generally not the way to go.
Eating from each and every food group ensures your body gets the essential vitamins and minerals it needs to stay healthy, fit and fight fat.
The Meal Plan on 28 Day Weight Loss Challenge is a nutritionist-approved plan that is aimed to help with more than just weight loss. Rather, it is a plan to ensure you are eating the right balance of foods (and different food). That way, you load up on nutrients, steer clear from boredom and feel good on the inside.
"I've been using the app for about a year now and mainly eat Healthy Mummy recipes. I make sure I eat all food groups," Sascha adds. 
4. Use weights
To help sculpt your figure and define your muscles, Sascha recommends working out with weights.
"As for toning/losing around tum bum and thighs – using definitely helps with busting that fat to reveal your natural shape and muscles. I try to use weights 2-3 times a week." 
5. Be patient and enjoy it
Sascha reminds women that losing weight is NOT a race, it's a marathon.
"It's an exciting journey losing weight, but it doesn't happen over night. I say enjoy the process. Don't chase a number on the scales, chase a feeling!"
Help get your booty into shape on the 28 Day Weight Loss Challenge!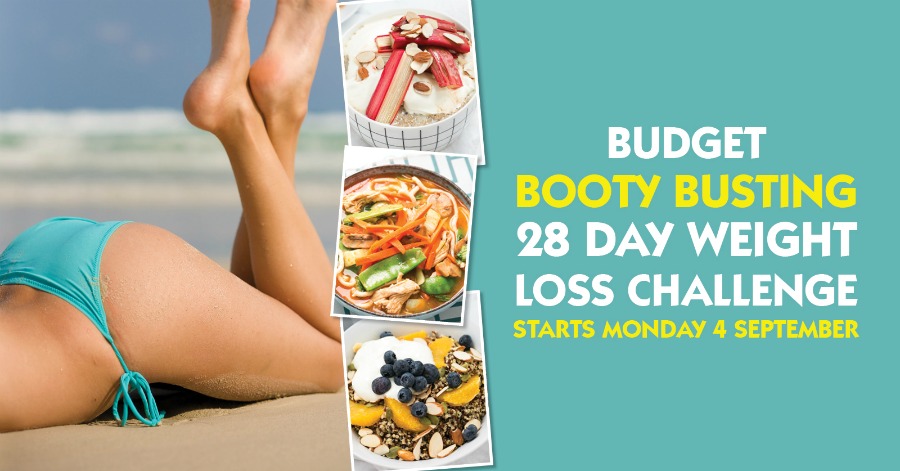 If you are inspired by Sascha's story and want to get your bod (especially your lower-half) a little more toned before Summer is here – then be sure to check out our 28 Day Weight Loss Challenge.
Each month has a NEW Challenge theme and next month's theme is our Budget Booty Busting Challenge! Think fresh, healthy recipes and booty toning and tightening exercises programs.
With more than 3,500 delicious (and healthy) recipes, 350 exercises & 24/7 support – the 28 Day Weight Loss Challenge  is designed (and proven) to help busy mums like you lose weight!
To learn more about our challenge OR to join – click here.