This mum lost 5kg in 1 month and still has sweet treats
It can get really disheartening when you slip up during your weight loss journey. But the worst thing you can do is give up. The sooner your get back on the wagon, the better it will be and you will feel.
This mum reveals she would resort to binge eating when she ate something bad, telling herself she'd start again on Monday.
Kerry's first began the 28 Day Weight Loss Challenge in February this year and she dropped a whopping 5kg!
"I stumbled across The Healthy Mummy support group when looking for healthy recipe pages, I had no idea that it was an actual program! A support group where everyone is actually supportive…who would of thought?" says Kerry.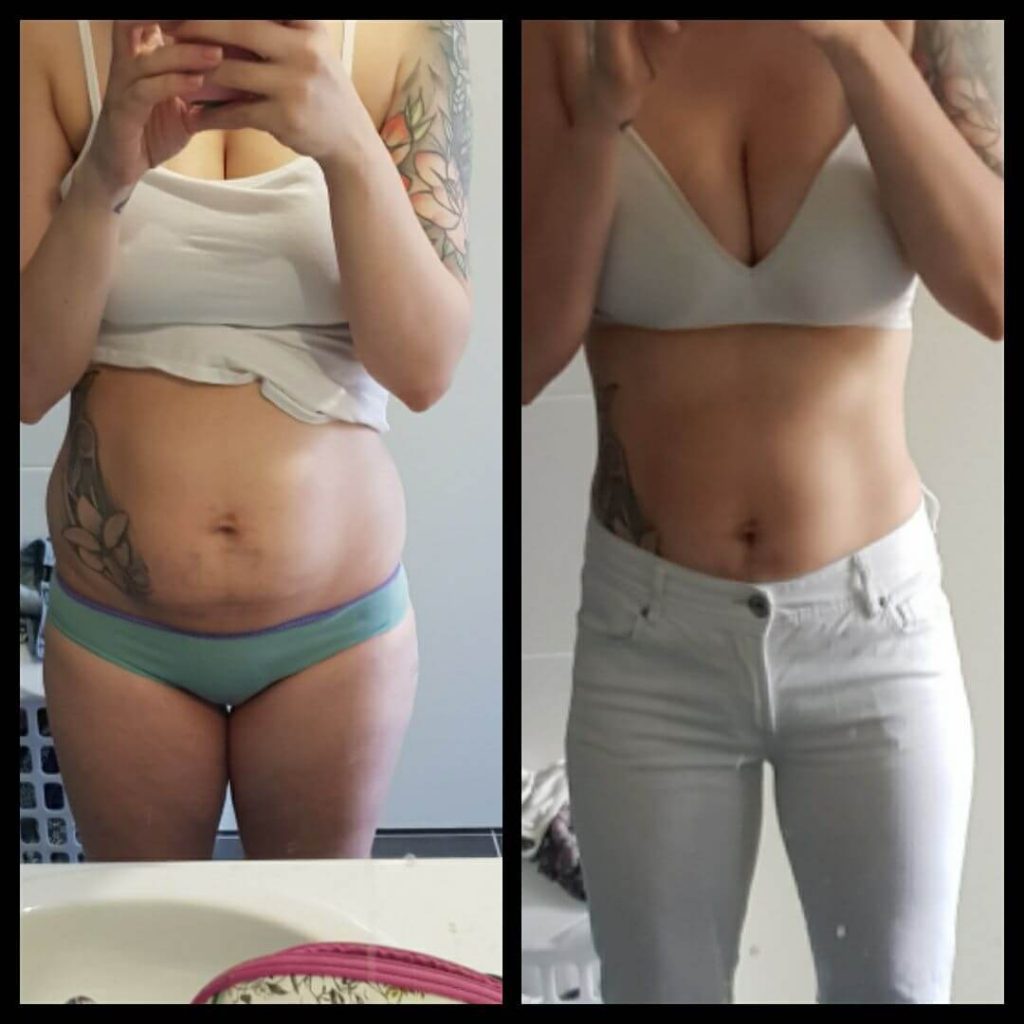 Kerry's one month transformation
When scrolling through the Facebook group posts the next day Kerry saw a picture of a woman whose before photo looked so similar to hers. She found solace in this and ordered The Healthy Mummy smoothies instantly.
When the smoothies arrived Kerry was blown away by how good they actually tasted and knew this program was something that could help her long term so she signed up to the 28 Day Weight Loss Challenge.
"My goal is only 3kg away but I've then got plenty of toning to do and look forward to the day The Healthy Mummy is apart of just maintaining my new healthy lifestyle," Kerry says.
Kerry says The Healthy Mummy has taught her that a treat is just that.. a treat and having one won't ruin your progress. Just re-adjust your calories for the day and keep on going!
"Prepping has been a big part of my success so far, I spent 1 day making a months worth of snacks to freeze," she says.
Kerry found that her biggest problem before The Healthy Mummy was poor snacking choices. By now having a variety of snacks prepared she no longer slips up and goes for the less healthy option.
When she's craving something sweet, Kerry makes the Peanut bubble crunch and the Weetbix slice, they are her go-to sweet snacks, alongside 2 smoothies a day (cookies & cream and chocolate flavour).
Join Kerry on the 28 Day Weight Loss Challenge.
With more than 4,500 delicious (and healthy) recipes, 350 exercises & 24/7 support – the 28 Day Weight Loss Challenge is designed (and proven) to help busy mums like you lose weight!
To learn more and join the Challenge, click here!