This mum lost 9kg in the THREE months after giving birth to her 3rd baby
Nursing mums should eat, on average, an extra 500 calories (2200kJ) per day on top of their usual energy needs.
***We at The Healthy Mummy we recommend that mums lose weight in a steady and healthy way after giving birth and while breastfeeding.***
Jessica Magill gave birth to her third baby just over three months ago and she's since lost 9kg on the 28 Day Weight Loss Challenge! Here's how she ditched her baby weight and boosted her energy levels… 
How Jessica lost 9kg in THREE months
If you are trying to lose weight while breastfeeding, it's important to aim for a gradual weight loss of around 500g per week. Eating a healthy, balanced diet should be the goal, rather than rapid weight loss. 
Jessica has made sure she's taken it slowly and lost weight in a healthy way.
"I'm three and a half months postpartum with my third baby in under four years," she says. "After my second bub I lost 20kg in six months with all things Healthy Mummy before falling pregnant with my third bub and enjoying a healthy pregnancy.
"In the last three months I've been following the 28 Day Weight Loss Challenge, and drinking The Healthy Mummy Smoothies and Super Greens and I've lost 9kg."
Jessica says she does child-friendly group fitness classes three times a week and also does 28 Day Weight Loss Challenge exercise videos.
"They're easy to do at home and the kids love joining in," she says. "I use the Smoothies for breakfast and lunch most days and have Challenge snacks and dinners."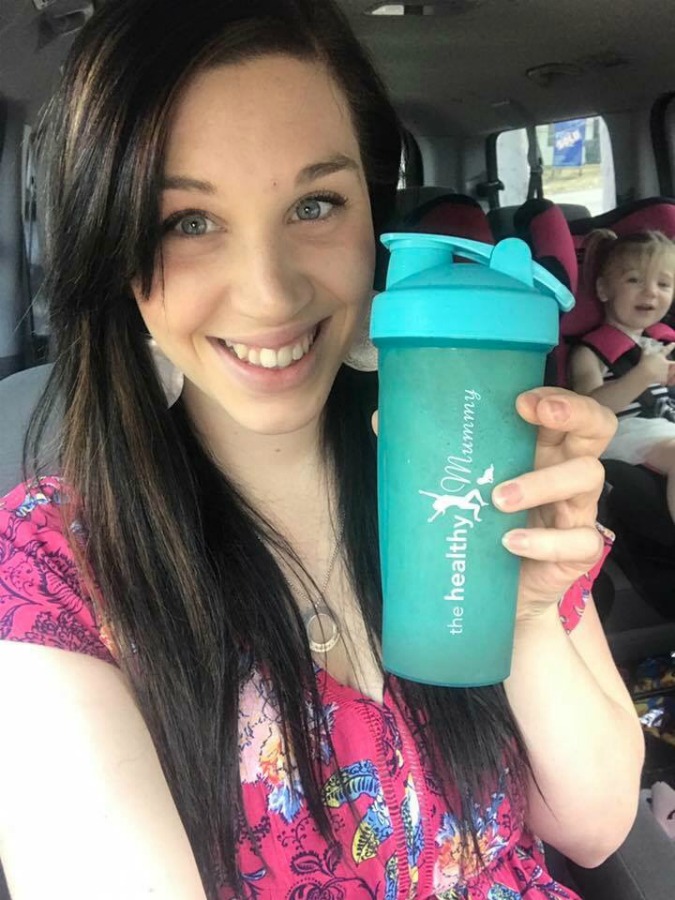 Jessica says she loves the Smoothies, as they are breastfeeding friendly, and they help boost her milk supply, plus they're perfect to grab on the go.
"I credit eating well and the Super Greens for my energy levels," she says. "I never feel too drained or exhausted despite three kids waking me through the night, looking after them all day and working from home."
The Healthy Mummy knows mums are busy and need energy to keep them going, which is why our Super Greens help give mums an instant and healthy boost of energy. Read more about them here.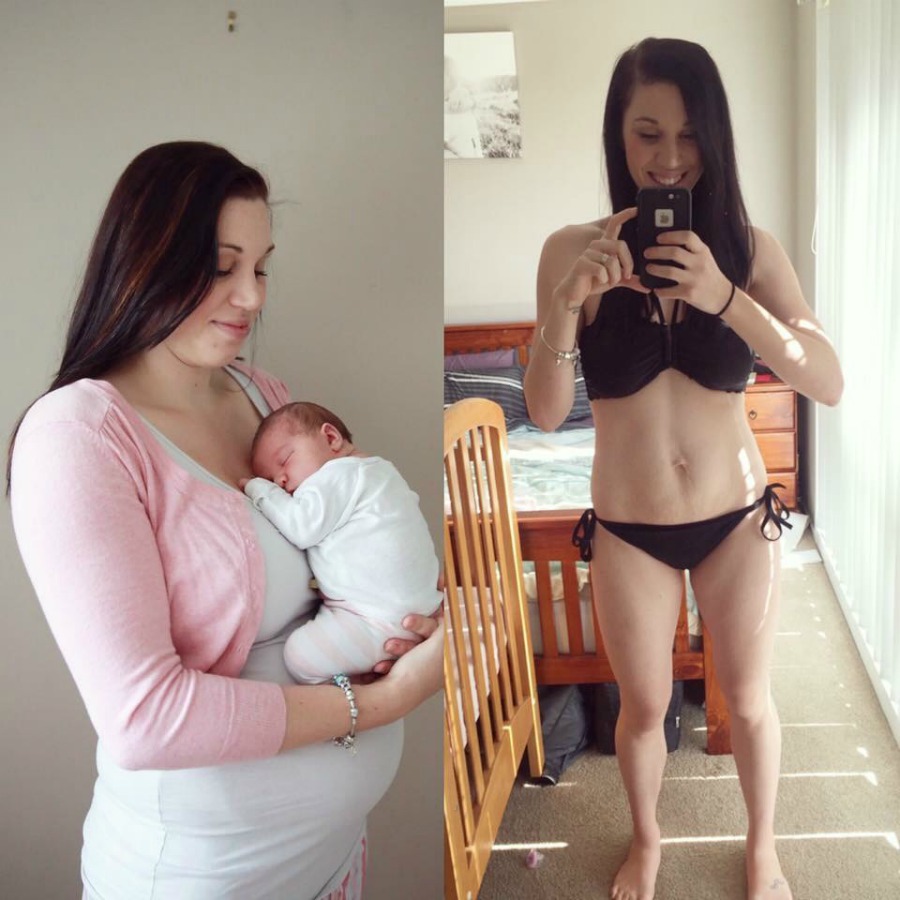 Jessica's 4 top tips for losing the baby weight:
1. Have small goals
Break your goals into smaller more achievable goals with mini rewards to keep you motivated. 
2. Meal prep!
Make double batches of snacks and freeze, double dinners a couple of nights a week and freeze half for another night or even just cut meat in half before freezing to save time later. 
3. Customise your meal plan to suit your family
We all eat the same meal each night, I don't have time to cook seperate meals! There are LOADS of family friendly recipes on the hub, so I swap dinners out for our regular favourites. I also repeat snacks throughout the week to save prep time and money. 
4. Start small
Pick one or two things to focus on if you're feeling overwhelmed, small changes can make a huge difference. Start with eating breakfast if you usually skip it, swap your second coffee for a herbal tea etc.
Inspired to join Jessica on the 28 Day Weight Loss Challenge?
Our Challenge is designed by mums FOR MUMS – to help them reach their goal weight and tackle their health and fitness.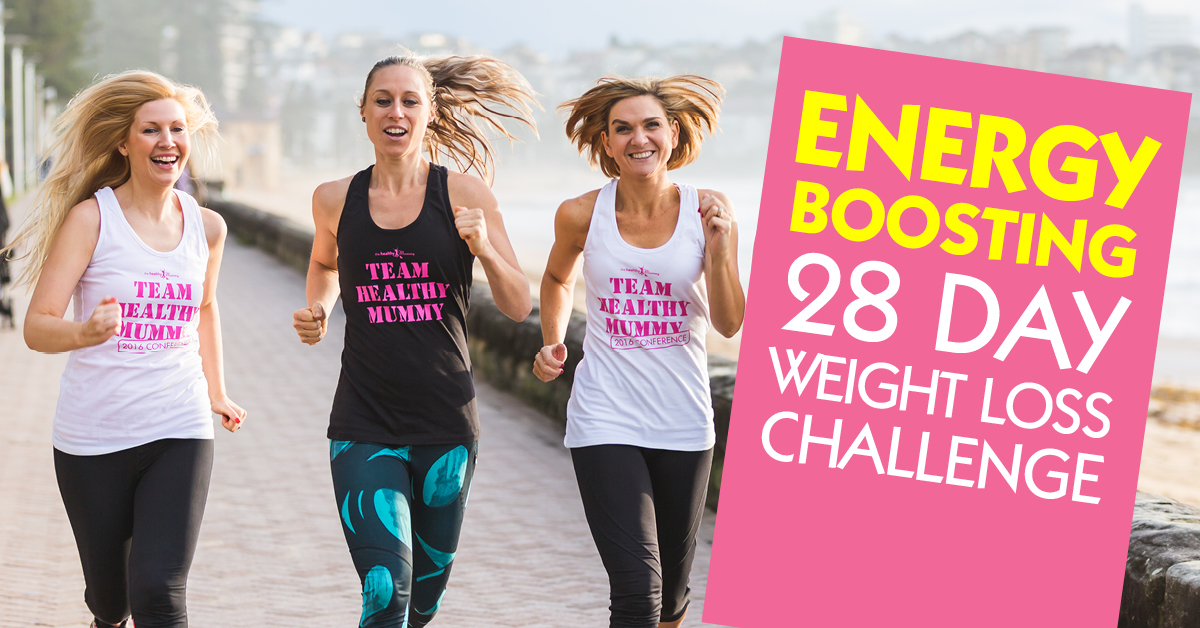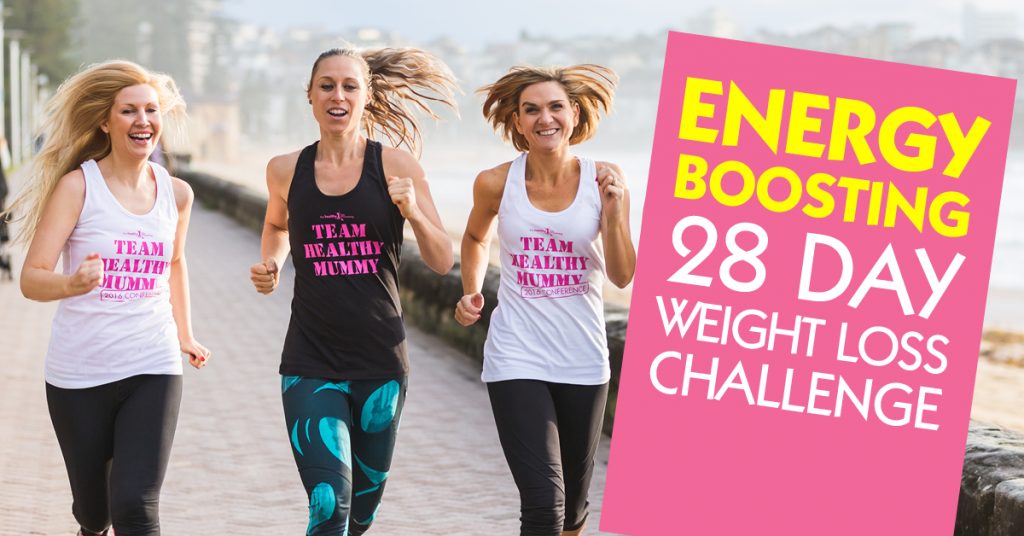 The Challenge is home to customisable meal plans, 24/7 social support and realistic exercises mums can do AT HOME.
Our Challenge entails:
28 days of at home exercise routines (no gym needed) – with video instruction
Every month is a NEW Challenge theme – so you'll never get bored!
Customisable and breastfeeding friendly meal plans
Time-efficient exercises for busy mums – under 30 mins
Challenge combines Pilates exercises with interval and circuit training (HIIT)
Suitable for basic to advanced fitness levels.
Home to thousands of EASY-TO-MAKE recipes.
Our NOVEMBER 28 Day Weight Loss Challenge is our ENERGY BOOSTING Challenge. Challenge members will get access to meal plans that are QUICK TO MAKE, easy to prepare and can help to INCREASE one's energy!
Our November Challenge starts SOON!
Click here to learn more about 28 Day Weight Loss Challenge.
*Images and references to kilograms lost are as supplied by the individual in the story. The Healthy Mummy assumes information and photographs supplied to be true in nature and is not responsible for any false misrepresentations or claims relating to their programs or products.