"I've lost 10 kgs." See how this mum lost her post baby weight in 7 months.
Healthy Mummy Barbara Anderson may have moments of wanting to give up but with the help of our community she kept going and lost 7kgs in 10 months.
We love hearing how our community supports each other to reach their goals and never give up so when Healthy Mummy 28 Day Weight Loss Challenge member Barbara Anderson shared how her local Healthy Mummy rep helped her not give up we knew we had to share the story with everyone.
Barbara lost an amazing 10kg in seven months and feels great, sure she had moments of doubt but never gave up.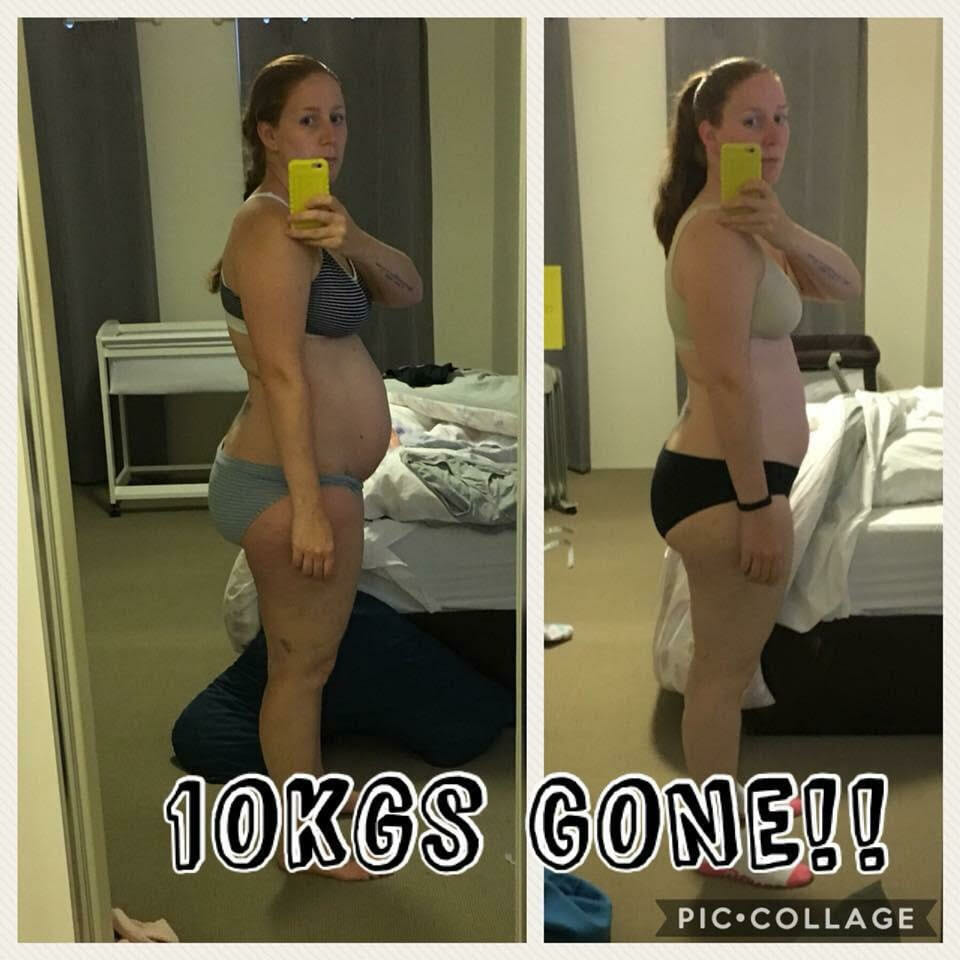 Since starting her journey with The Healthy Mummy and having her second son, Barbara says she has "weighed the most I have ever weighed at 91.4kgs… seven months later I have lost a total of 10kgs!!"
"I'm feeling so much better about myself, thanks to the support from everyone here, so thank you"
Barbara suffered from high blood pressure with both pregnancies but her second son was the highest. He was delivered via emergency c-section at 35 weeks, 6 days and put into the nursery for three days. Barbara says that "when I got home and was given the all clear to exercise, I was at the heaviest I've ever been and I found it extremely depressing and hated looking at myself in the mirror." 
Barbara slowly started with The Healthy Mummy prior to having her son and followed all the Facebook groups. "When I got the ok from the doc I signed up to the $1 for 30 days and did my first 28 Day Challenge. It was very challenging to juggle a 5yr old going to school, a newborn and time for myself. But at least I got to slowly start by using the challenge recipes which were delicious. That's what then got me to continue my subscription. That and my local rep Andrea Dixon, she set numerous challenges one of which we had to write a letter to ourselves apologising for how we had treated it in the past. I had a lot of body image issues and hated being in my own skin, so It was at this point that I truly started to look at myself and love my body the way it was and I started to really get into it."
Barbara says she "continued with the 28 Day Challenges, started making this me to workout (although I could do better) and da ta.. 10kgs gone! My goal was to lose 20kgs so I'm halfway there. To help me out I set myself small milestones with rewards (haircut/treating, massage, facial and to get to 70kgs I'm going to get myself a new wardrobe)."
Well done, Barbara – keep up the amazing work!
Are you ready to become a Healthy Mummy?
If you are wanting to lose weight and improve your energy – not to mention – help improve your overall health and wellbeing – our 28 Day Weight Loss Challenge is an awesome program to check out.
Our 28 Day Weight Loss Challenge includes:
28 days of at home exercise routines (no gym needed) – with video instruction
Customisable and breastfeeding friendly meal plans (including 7 Day Cleanse)
Time-efficient exercises for busy mums – under 30 mins
Challenge combines Pilates exercises with interval and circuit training (HIIT)
Suitable for basic to advanced fitness levels
Home to thousands of EASY-TO-MAKE recipes!
To learn more about our 28 DAY WEIGHT LOSS CHALLENGE CLICK HERE or purchase our Smoothies.