Mum-of-four has lost 13.1kg in 5 months! 'I have a waist again!'
Laura West has managed to lose 13.1kg and over 54cm in just five months and gone down from a size 20/18 down to a comfortable 14/16.
Laura West has managed to lose 13.1kg and over 54cm in just five months and gone down from a size 20/18 down to a comfortable 14/16 after signing up to the 28 Day Weight Loss Challenge.
The WA-based mum-of-four says defining moment that made her determined to lose the weight after she began to feel unlike herself.
"I was feeling horrible, sleeping badly, had all over body aches," she admits. "I was hating the person I saw in the mirror and in photos, knowing that I was hiding behind a fake smile everyday.
"I knew that if I didn't make a change now then I probably wouldn't do it and would continue hating myself."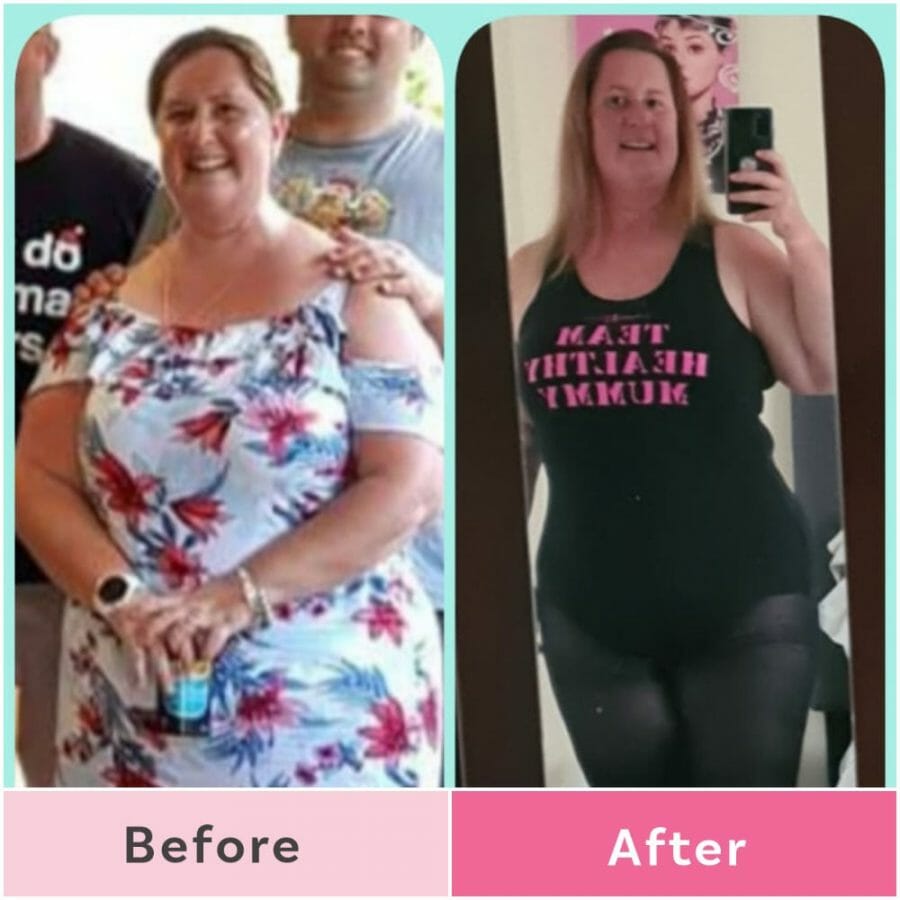 Mum has gone from a size 20 to a 14 in just 5 months
What's more, Laura says she's noticed so many health benefits after losing the weight.
"I feel fitter, stronger, I sleep much better, I love eating healthy and sharing these healthy meals with our family," she says.
"I now love exercising daily. Overall I feel less overwhelmed with my daily lifestyle and I love my life again."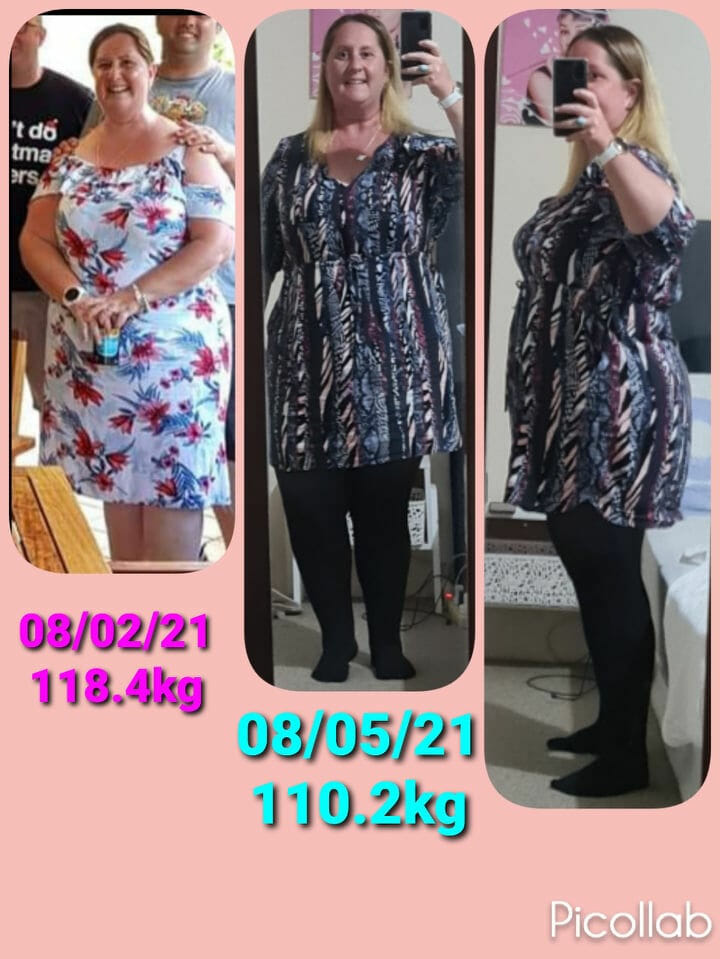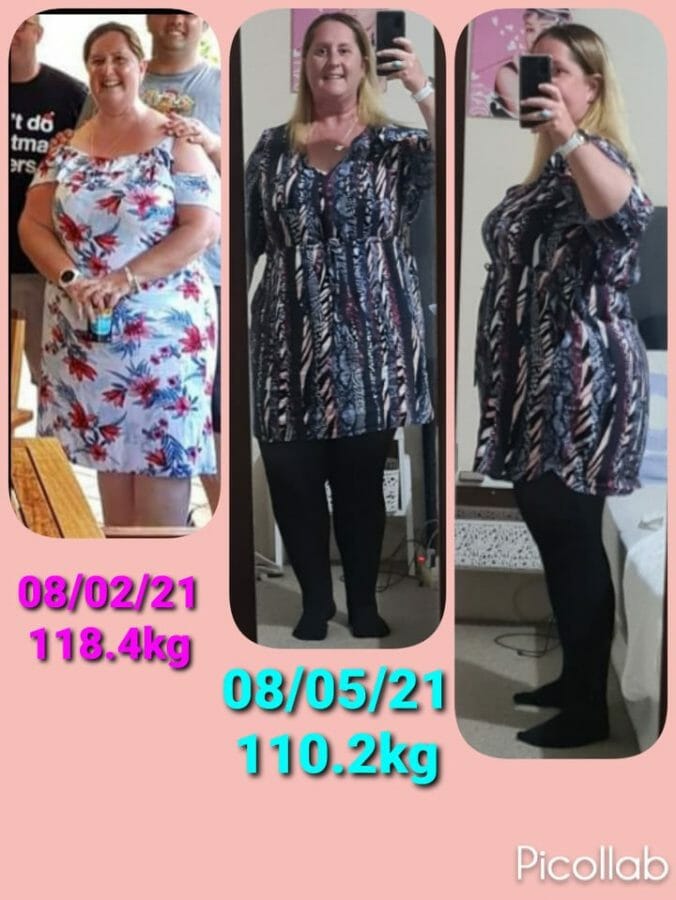 Best of all, Laura LOVES the fact that she feels like herself again – and has a waist again.
"I love seeing how my body is transforming, seeing a waist again," she says. "The changes have been very noticeable in my face too.
"I now have the fun of playing dress ups with my clothes as they all fit again which is so amazing and motivating to keep this incredible journey going.
"My body feels strong and I feel more toned. Mentally, I feel a thousand times better, I can cope with my daily life better, if I feel tense I go for a walk or do a workout from The Healthy Mummy app, which clears my head and puts me in a fantastic headspace to carry on my day. I feel happy, positive and excited for what my future holds."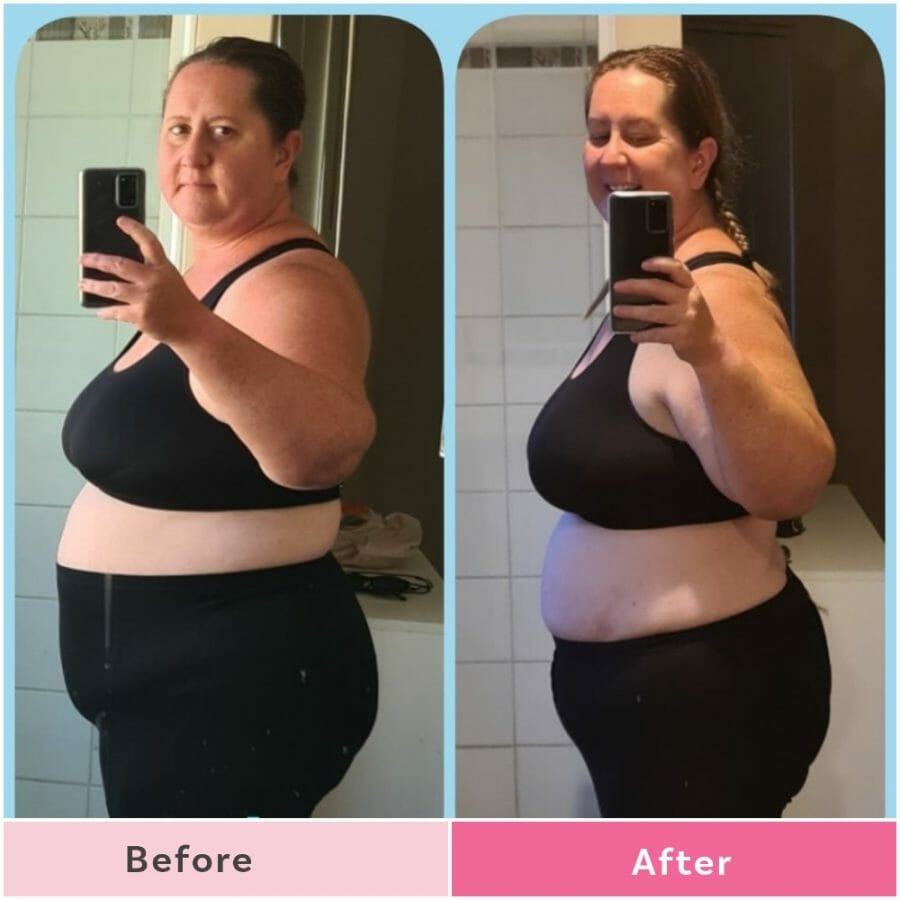 What a typical day looks like on a plate for Laura
Breakfast – peanut butter jelly smoothie
Morning snack – rice cakes with avocado, cheese and pepper
Lunch – easy zucchini slice or chilli poached eggs
Afternoon snack – Holiday Smoothie or Berry Burst Smoothie
Dinner – One Pot bolognese or Mexican Lasagna
Dessert – Chocolate pretzel stack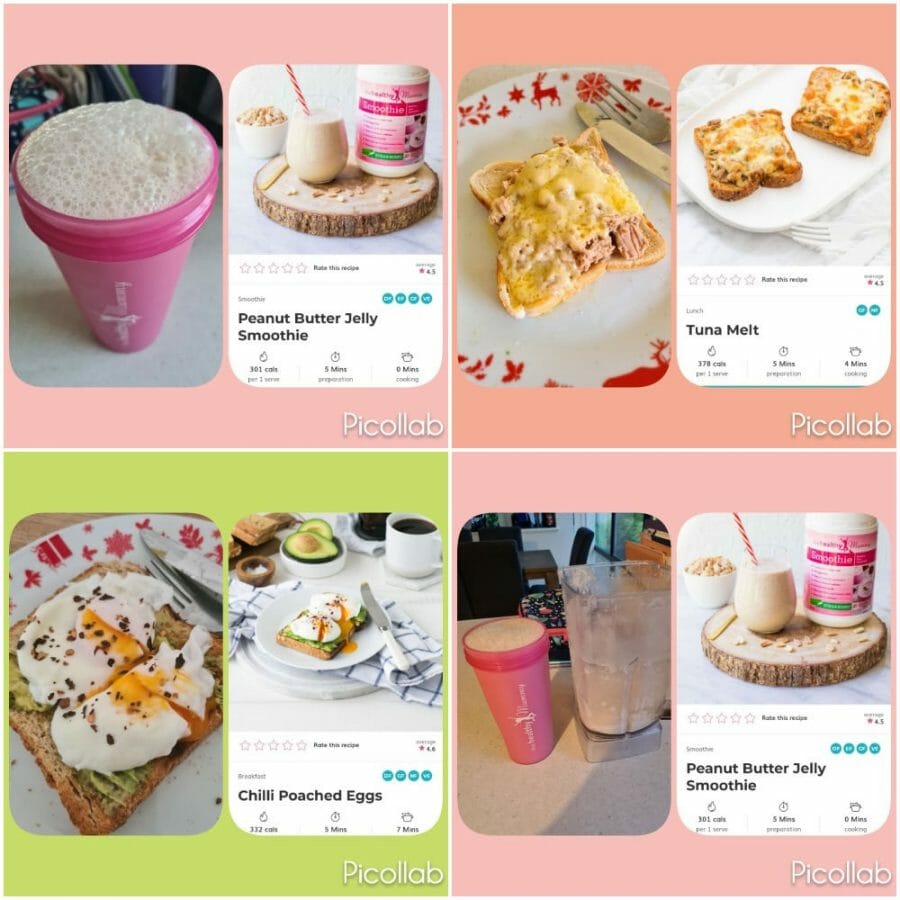 My favourite meals are:
One pot bolognese
Mexican lasagna
Zucchini slice
Chilli poached eggs
Easy fried rice
Belly blasting burger
Scrambled eggs with asparagus
Tuna melt
My favourite snacks are:
Chocolate pretzel stacks
Rice cakes with avocado, cheese and pepper.
"I use the Healthy Mummy smoothies everyday, I use the cookies & cream, Sneakylicious, chocolate and honeycomb. My all time favourite is the peanut butter jelly smoothie, followed by the holiday smoothie and berry burst."
Laura's 3 tips for success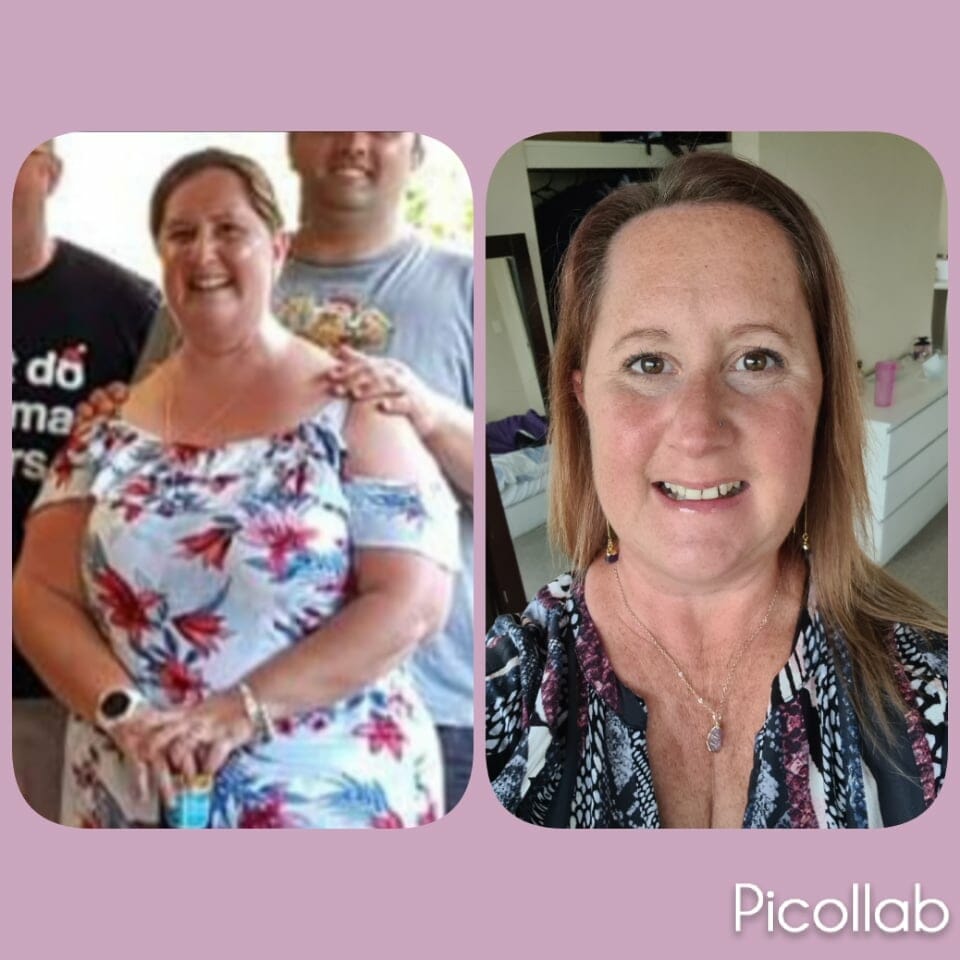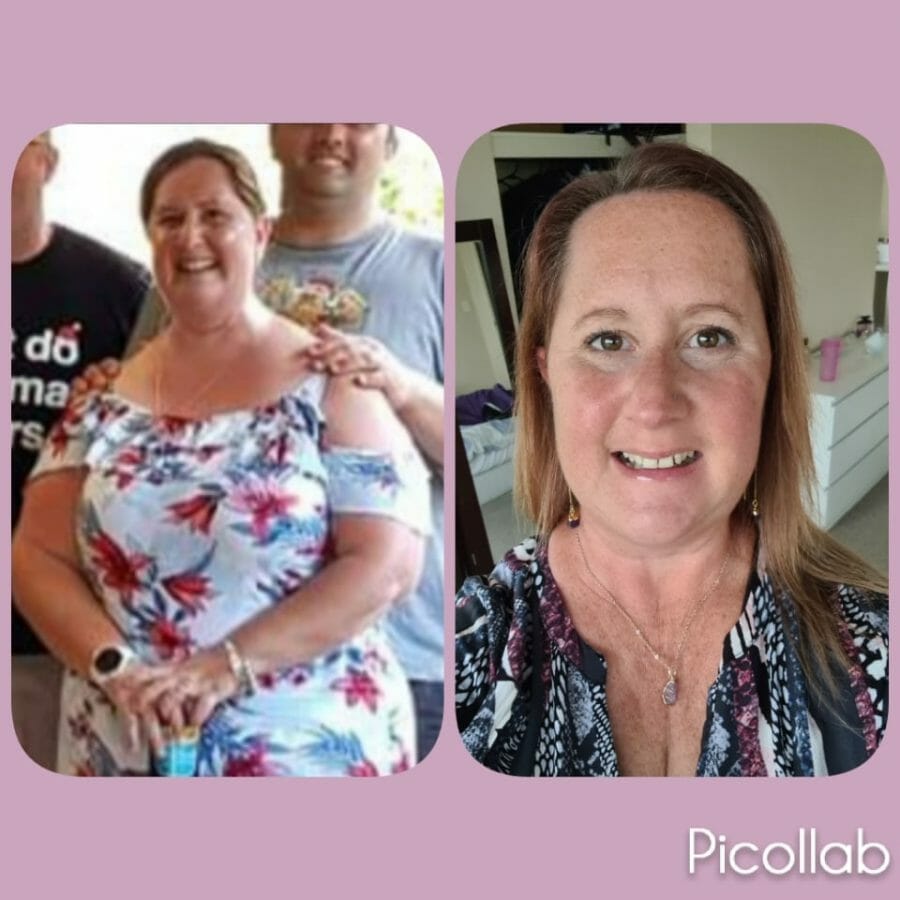 1. Plan ahead and meal prep to assist you with sticking to your daily/weekly meal plan, keep up your water intake and move your body.
2. Be kind to yourself as you are about to start your journey, set small goals such as when I started I aimed for 5kgs loss, 10kgs loss, my next 2 goals are to reach particular weights. Focus on getting through each day/week with ease so that it feels natural and not overwhelming.
3. Reach out to the Healthy Mummy Community on the Facebook pages as everyone is going through the same, everyone is on their own journey and everyone is there to support and motivate each other.
She adds, "While other people may be your inspiration at the moment, you and your journey will become someone else's inspiration. Be proud of your achievements as you made the changes for you!"
Enjoy the support of other mums just like you!
If you are looking for support from other new mums, who may be having the same anxieties – be sure to check out our NEW MUMS FACEBOOK SUPPORT GROUP.
The Healthy Mummy has multiple private and JUDGEMENT-FREE groups you can access (for free) and exchange tips, tricks and experiences with other new mums.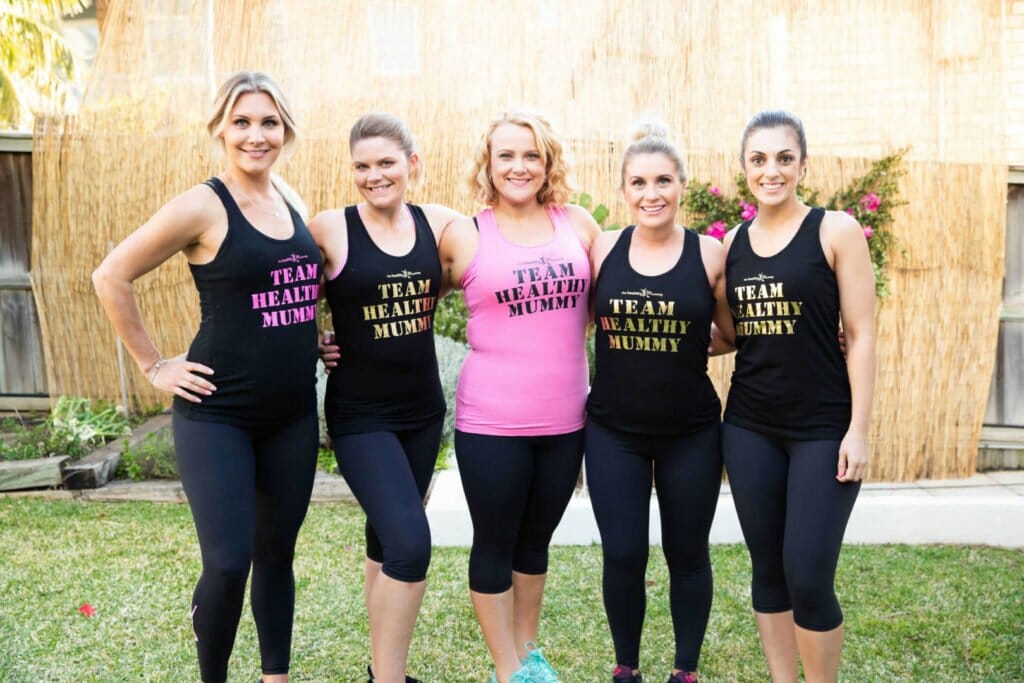 You can learn more about our other Private Facebook Support Groups and Facebook Pages to follow HERE.
Join Laura on our 28 Day Weight Loss Challenge
Want to shift your baby weight but feel like you have NO TIME in your day to exercise and eat healthily? That's where the Healthy Mummy's 28 Day Weight Loss Challenge can help.


Our Challenge entails: 
28 days of at home exercise routines (no gym needed) – with video instruction
Customisable and breastfeeding friendly meal plans
Time-efficient exercises for busy mums – under 30 mins
Challenge combines Pilates exercises with interval and circuit training (HIIT)
Suitable for basic to advanced fitness levels.
Home to thousands of EASY-TO-MAKE recipes.
To find out more on the 28 Day Weight Loss Challenge click here.