Mum makes 48 meals and 76 snacks for $380 – that works out at $3 per serve!
Wowsers! This mum spent seven hours in the kitchen making 48 meals and 76 snacks but it's enough food to last her and her family TWO weeks!
"I probably could have doubled my meals almost as my partner has two servings and half of these are for him as well!" she says.
"This set me back about $380. I have tons of things left over for meal prep next time as well. I fully customised my meal plan to fit into my budget!"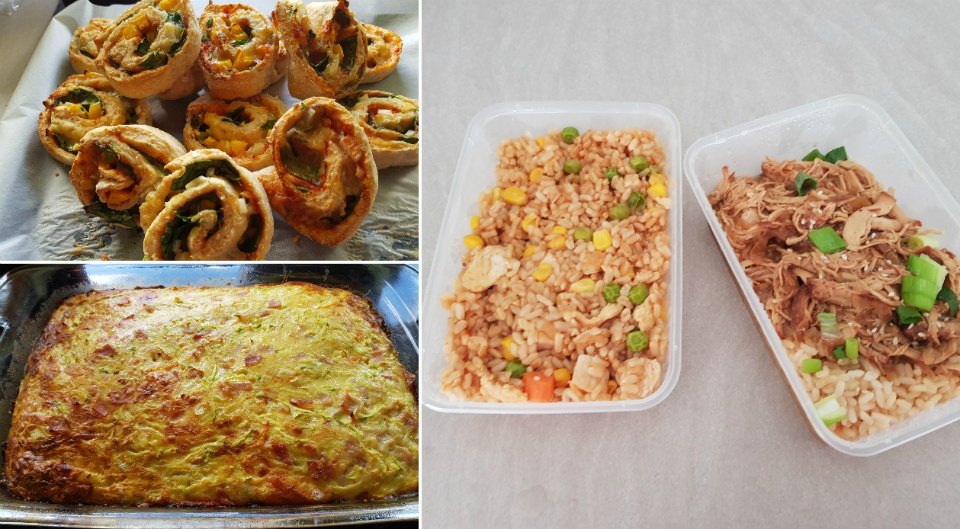 What Elyce made
Meals
Chicken and Pineapple Fried Rice x 15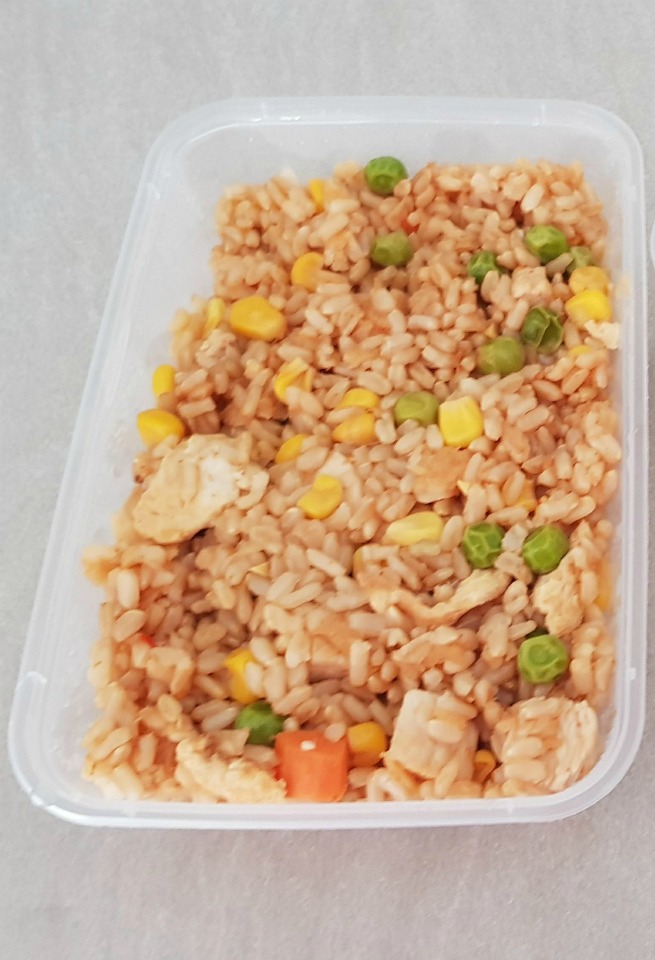 Why even think about takeaway when you can whip up this delicious and healthy chicken and pineapple fried rice.
This is a meal that can be enjoyed on the 28 Day Weight Loss Challenge and the whole family will LOVE it.
This meal is 317 calories per serve. Get this recipe here.
Slow Cooked Asian Chicken x 15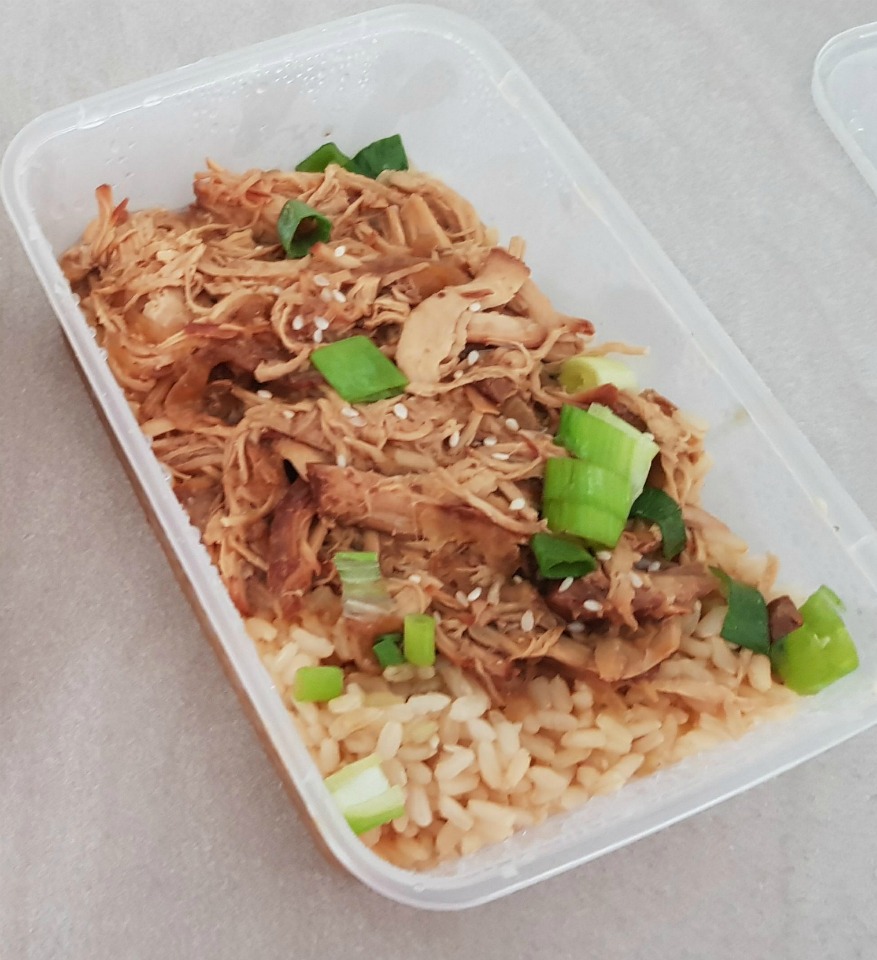 This recipe is ideal for cooler days, when all you want is something warm and slow cooked. Tender chicken and full of delicious Asian flavours, this chicken dish is a winner.
Best of all it's only 320 per serve INCLUDING the rice.
Coconut Curry Chicken x 10
Coconut milk makes this a delicious and creamy, healthy curry, perfect as a nutritious dinner. This meal is 440 calories.
You can find this recipe on the 28 Day Weight Loss Challenge. 
Zucchini and Bacon Slice x 4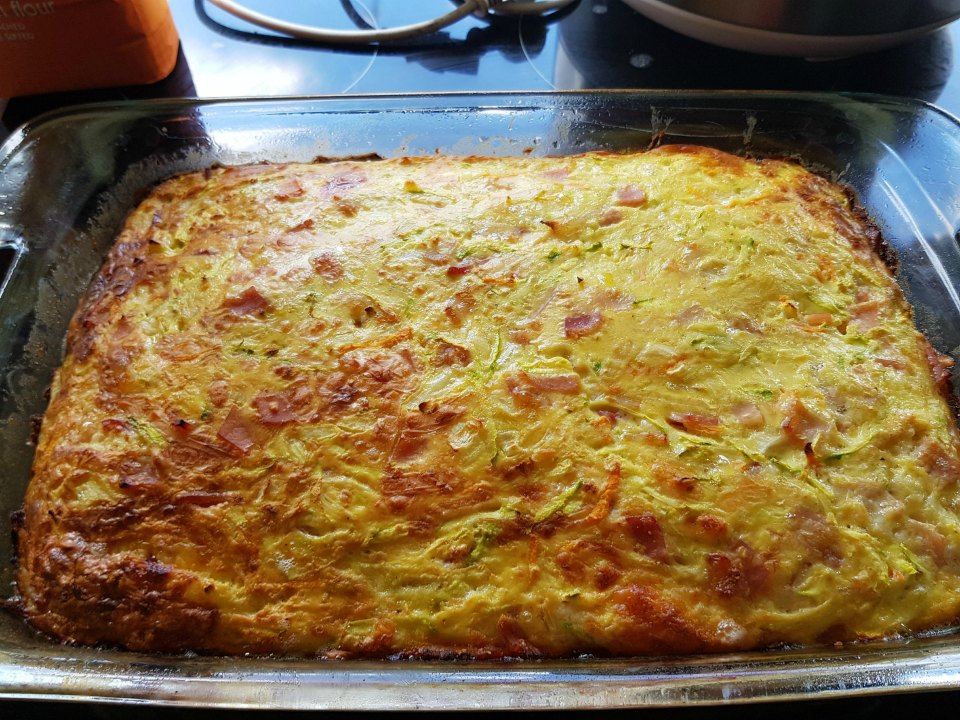 Get the family involved with meal prep to get them interested in the food they are eating and learn more about it with you. This recipe requires lots of grating – something older children may be able to help you with.
This slice works out at 353 calories per serve and can be found on the 28 Day Weight Loss Challenge. 
Chicken and Mushroom Filo Parcels x 4
These parcels are healthy and delicious and you can add in your own flavour combinations depending on what you have available.
They are only 389 calories per serve and can be found on the 28 Day Weight Loss Challenge. 
Snacks
Peanut Bubble Crunch x 18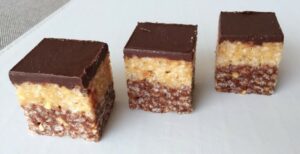 Chocolate and bubbles are two things kids cannot seem to get enough of. So to keep the kids happy we have combined the two into this delicious Peanut Bubble Crunch! Plus, they're only 134 calories per serve.
Coconut Weetbix Slice x 18
An Aussie family favourite transformed into a healthy, delicious snack. This recipe is only 171 calories per serve.
You can find this recipe on the 28 Day Weight Loss Challenge. 
Pizza Scrolls x 16
If you're looking for a nutritious, delicious and vegetarian friendly recipe to try then look no further than these quick and healthy Vegetarian Pizza Scrolls.  These yummy scrolls have been given the tick of approval by our Healthy Mummy Kids!
These scrolls are 85 calories per serve.
Pesto, Spinach and Ricotta Rolls x 24
At 230 calories you'll be loving these easy to make and 'morish' yummy snacks!
You can find this recipe on the 28 Day Weight Loss Challenge. 
Elyse's top tips for meal prep:
1. Repeat the same meals
This keeps it budget friendly.
2. Stick to only two varieties of meat
This makes it easier to make meals as they contain a lot of the same ingredients. Price seems to increase when more variety of meals are chosen.
3. Freeze everything
Make sure you can freeze everything to make it last longer and you don't need to prep again that week. My partner eats a lot, so I stretch out his meals with rice – as they go further.
If you haven't joined up to the 28 Day Weight Loss Challenge yet, this is your sign! This is what you've been waiting for! Do it! You won't regret it!
With more than 4,500 delicious (and healthy) recipes, 350 exercises & 24/7 support – the Challenge is designed (and proven) to help busy mums like you lose weight!
To learn more about the 28 Day Weight Loss Challenge click HERE.