"I comfort ate my way to obesity" Mum overcomes emotional eating and loses 40 kilos
Megan has learned to overcome the triggers for emotional eating and has lost 40 kilos and dropped four dress sizes, all in 8 months.
Years of emotional and disordered eating had taken its toll on Megan and her weight. At her heaviest, she weighed in at 102 kilos.
By following The Healthy Mummy, Megan has managed to turn things around, learning to overcome the triggers for emotional eating and has lost 40 kilos and dropped four dress sizes, all in 8 months.
Knowing that so many women will relate, she shares her incredible story and transformation in the hope it will inspire others to make the change.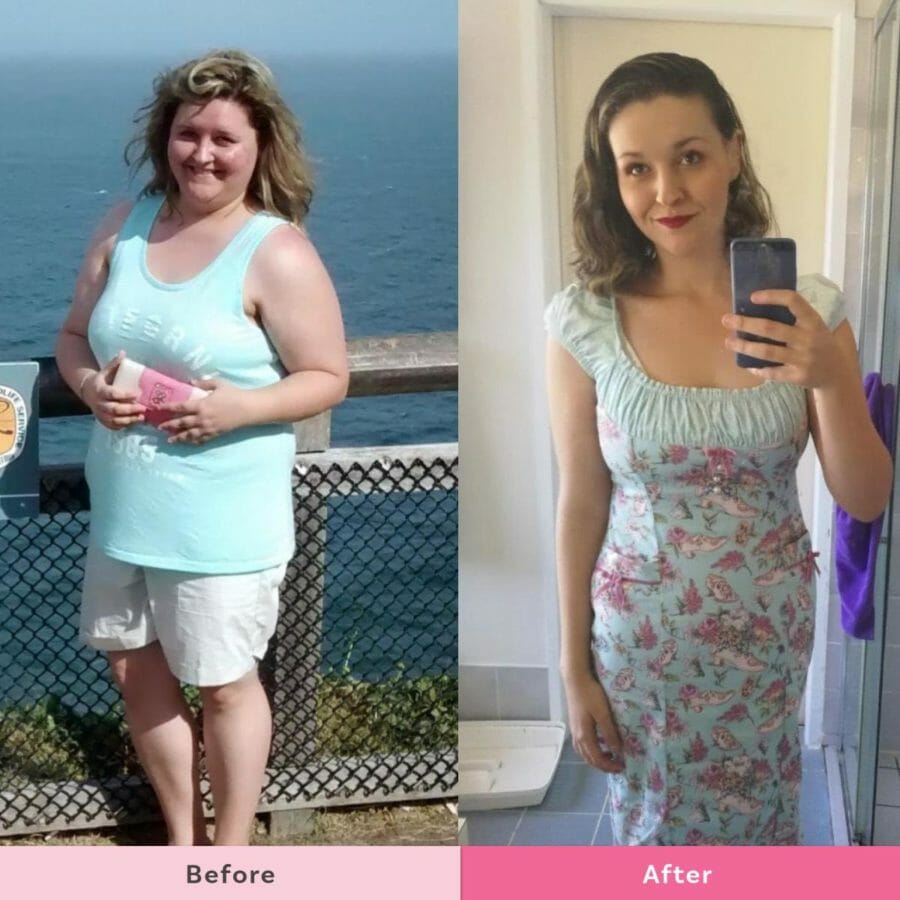 Megan's Story
Megans Lockhart from Queensland admits to always having had a difficult relationship with food. Reaching for junk food when she was angry or upset had become a habit in her life.
She shares, "I comfort ate my way to obesity and then when we wanted to start a family I lost weight in a horrible way. I cut out a lot of calories from my diet and developed some unhealthy habits around not eating which today I still struggle with."
Not long after her first baby son was born, there was a defining moment when Megan knew she had to make a change.
"I saw a picture of myself when my son was 6 months old and realised I hated the way I looked and I needed to do this not just for me but for him too. I had another person that needed me"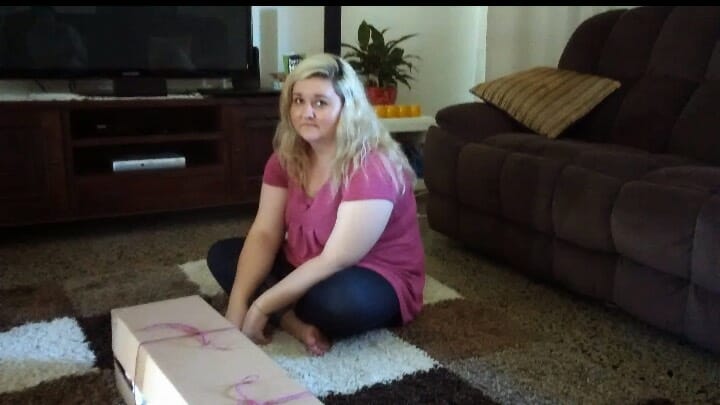 Megan's Weight Loss Journey
After discovering The Healthy Mummy and following the programme back in 2016, Megan lost a whopping 20 kilos. Not long after she fell pregnant a second time.
She shares, "I stress ate during my second pregnancy because I felt something wasn't right."
Sadly Megan's gut feeling about the pregnancy turned out to be right.
"Our second baby girl came into the world sleeping at 25weeks gestation due to brain and heart abnormalities."
Focusing once more on The Healthy Mummy, Megan fell pregnant again just six weeks after saying goodbye to her little girl.
"My third pregnancy was very difficult and I ate a lot. I stress ate and ate my feelings! But we welcomed a big baby boy into the world and completed our family."
Following the birth of her son, Megan couldn't wait to start The Healthy Mummy again, and this time, make it a permanent lifestyle change.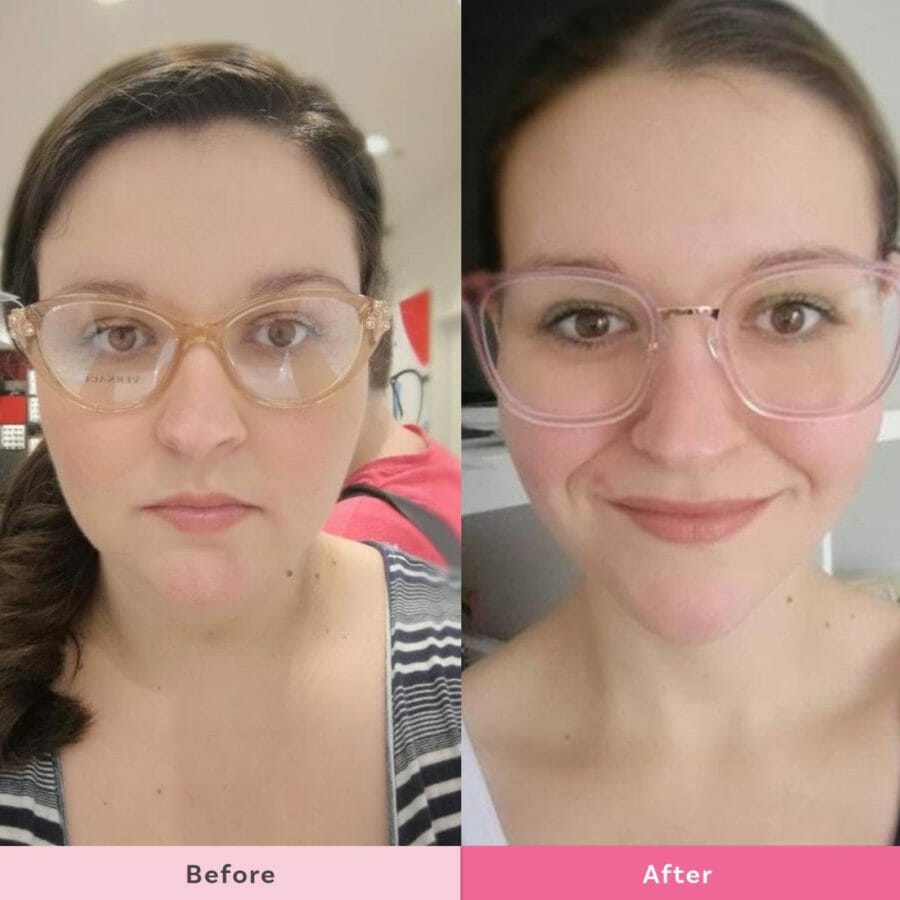 Megan says "I lost 40kgs in around 7-8 months using The Healthy Mummy. I went from a size 18+ down to a size 10″
Apart from the obvious physical weight changes, Megan has found so many other improvements in her life, her self confidence and how she sees herself.
"My skin is better! I don't have acne anymore, I don't get reflux, I don't get back pain, my heart rate sits in the 60-70's instead of the 90's-100's."
"I feel much more confident walking into a shop I don't feel the need to try and hide my body anymore, when I walk past a mirror I stop and look at myself and like what I see instead of walking past to avoid seeing myself".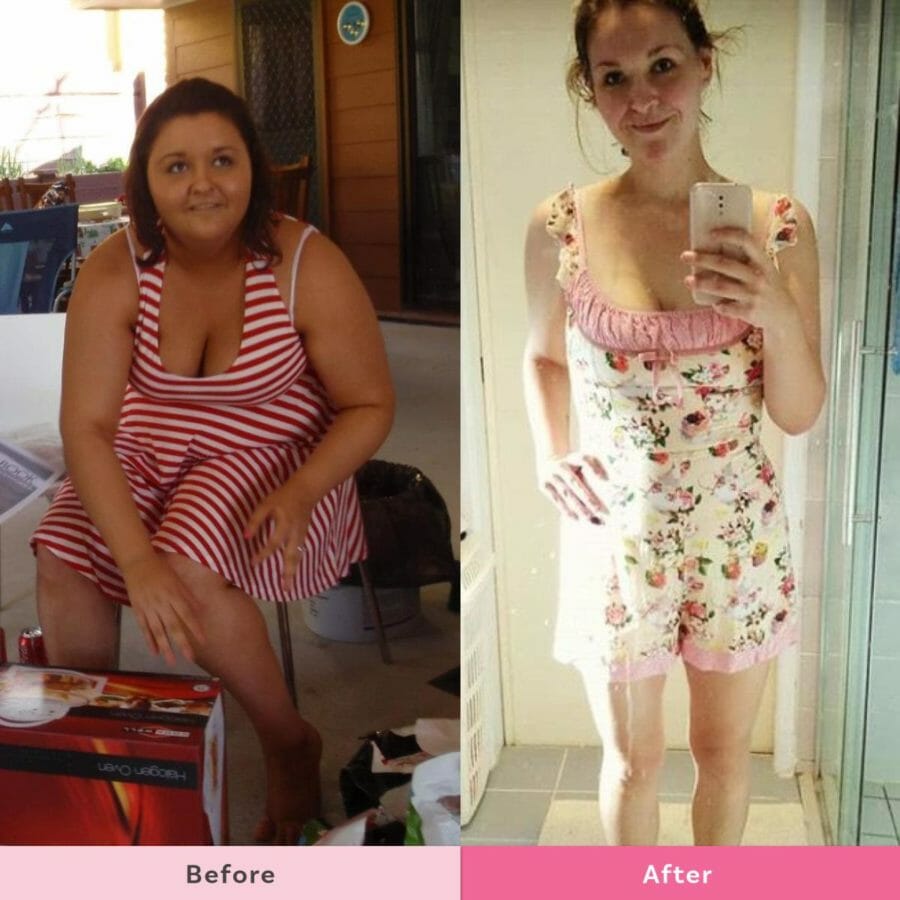 The Healthy Mummy App
As a Healthy Mummy member, Megan has access to all the 28 Day Weight Loss Challenge features in the Healthy Mummy App, with its meal plans and full exercise program, as well as all the support from the community.
She say, "I love the App so much! Especially the recipes, if I'm not really wanting what's set on my menu for the week it's so easy to search for something else that I might want. There's something for everyone on their no matter your age or taste buds!
I also love the workouts. So do my kids. They try their best to do them but usually it ends in dance battles with them!"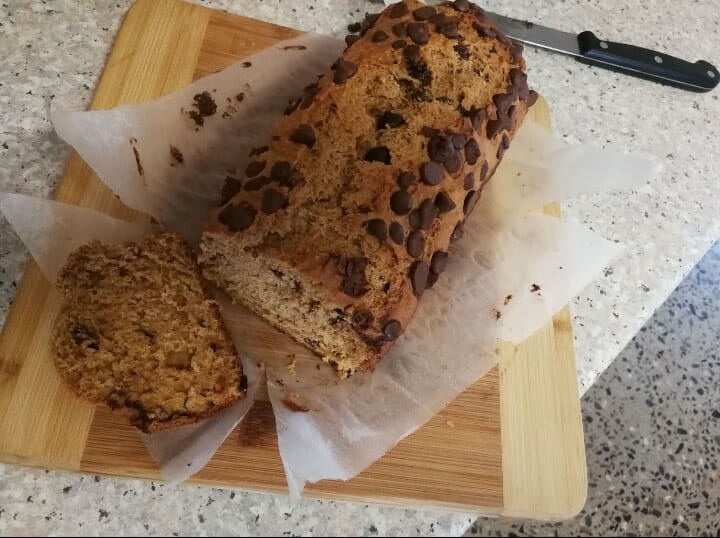 Megan's Day on a Plate
Megan uses the Healthy Mummy Smoothies for breakfast everyday as well as an occasional light dinner.
"Morning is usually a caramel or honeycomb smoothie with dates, skim milk ice and a bit of honey and banana".
"Morning tea is always something sweet like Weetabix slice, or raw lemon cheesecake with a tea or coffee".
"Lunch is always a favourite because there's so much variety but lately, I've been loving the Chicken Pot Pie or the Chicken and Corn soup, afternoon tea is usually fruit with peanut butter or carrot sticks with hommus"
"Dinner is usually something from my freezer stash, like a Healthy Mummy Curry, or Healthy Mummy Chicken Satay and Vegetables or the Healthy Mummy Lasagne"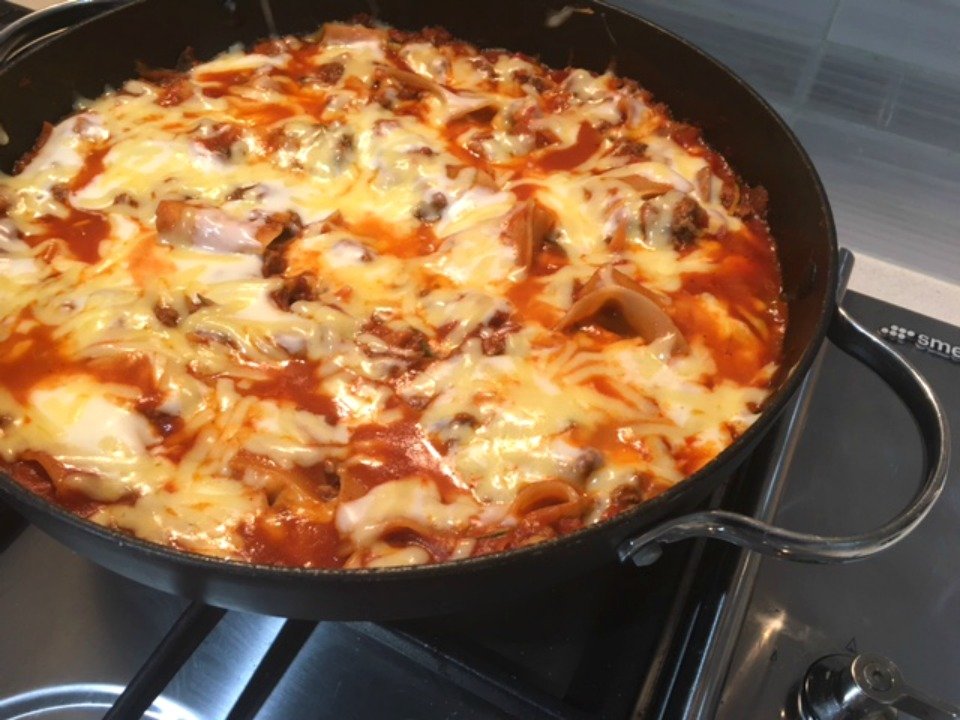 How Megan has learned to deal with Emotional Eating
Whilst Emotional eating has always been an issue for Megan, she has learned to stop and ask herself every time she wants to eat, how she's feeling. She has learned some effective strategies to help her overcome the habit.
"Recognising those emotions first and coming up with other ways to deal with it will help stop that emotional eating."
"If I'm sad I can talk to my husband,  if I'm angry I can go do some boxing and if I'm stressed I can have a hot shower."
"There are alternatives that we don't realise, it's because food is close to us and we get confused over time with food making us feel good. We need to retrain our brains to understand what other things make us feel good."
"I've been teaching myself the guitar so I always keep it out now. So if I'm feeling the need to do some emotional eating I'll play some music first too. It calms me right down."
Megan's Advice to other Mums
One of the biggest life lessons Megan has learned through her weight loss journey is that she is more capable and stronger than she thought. She has some great advice for other people facing similar issues.
"We ARE ALL CAPABLE!! EVERY ONE OF US! We just need to stop the excuses and tell ourselves that we deserve it, we deserve to be healthy! And that we can do it. You need to make time for you. It isn't selfish!"
The Healthy Mummy team are so happy for Megan and would like to thank her for being such an inspiration to us all.
Ready to get in the best shape of your life?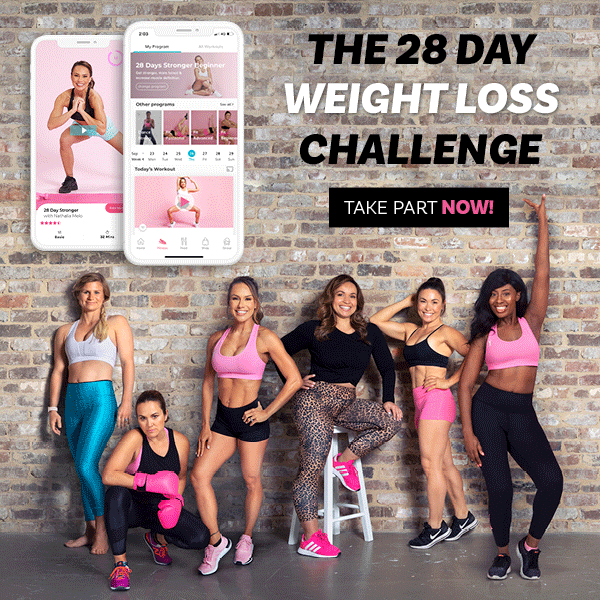 Real mums. Real results!
We've proudly helped millions of mums transform their health. Mums just like you completely transforming their health and bodies. You can do it too (and it's easy!)
The 28 Day Weight Loss Challenge is the mums only 5 star rated app with over 1.6k reviews in 8 weeks!!
You get unrestricted access to :
● Nutritionist & chef designed weekly meal plans
● Personal Trainer crafted At-home workouts- 28 minutes and under
● Daily Motivation from My Coach
● Personalised Shopping lists to make life easy
● Over 4,000 healthy and delicious recipes at your fingertips
● REAL TIME support from The Healthy Mummy Team and OVER 200,000 other mums