Mum Reveals What FINALLY Worked, After A Lifetime Of Weight Battles
Since July last year, Bec Hayward has managed to shed 16kg* – but it's not the first time the mum-of-three has lost weight. However, she says this time is different – because her entire outlook on life has changed. Bec's journey is beyond inspirational. From having two babies very close together, gestational diabetes and watching her mum battle cancer – she's managed to get her health back on track.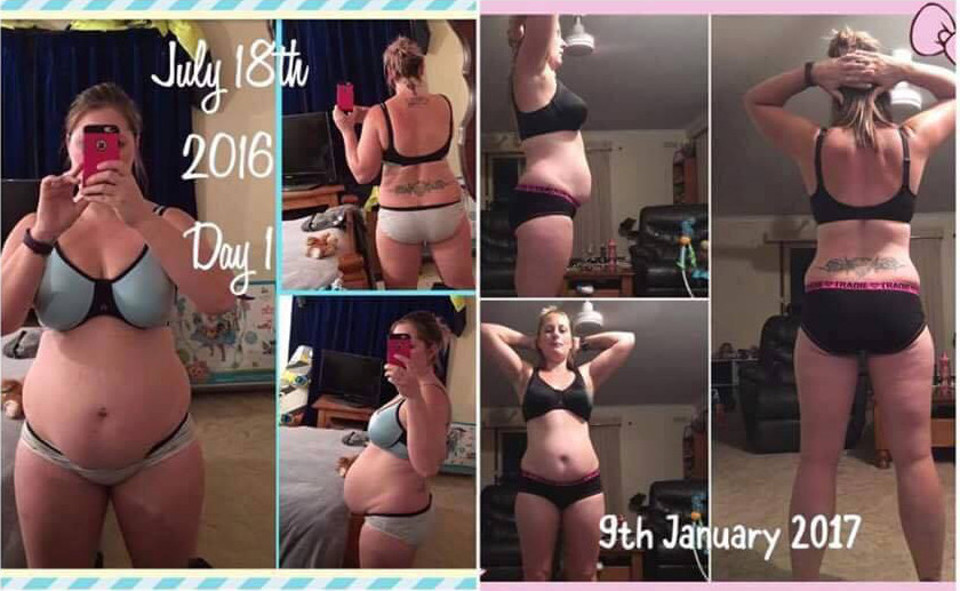 With three children under four, Bec knows all about how tough motherhood can be. And how easy it is to put ourselves, and our health, last. Yo-yoing weight is really common, but Bec says she's determined to keep the weight off.
Motherhood and a new body
Bec explains that she'd been thin her whole life, until she became pregnant with her first child, who is now four.
"With her I put a whopping 20kg on. I started gym for the first time in my life just after she was born but then I found out three months later that I was pregnant with my second. I had gestational diabetes with that pregnancy so my weight gain was kept to a minimum luckily," Bec explains.
She started trying to lose weight after he was born, but finding out her mum had cancer sent Bec into a spiral of eating and drinking her feelings. After reaching her heaviest weight, she paid a visit to the doctor, who helped her lose 10kgs.
"I then found out I was pregnant again with my third baby in as many years. I vowed to keep my weight gain during pregnancy to a minimum yet again.
"I weighed 96kg the day I had my little boy in April 2016 via emergency c-section, so was limited when it came to getting back into my exercise so I used that as my excuse as old habits started to creep back in and I started binge eating and drinking again and the weight quickly came back on."
The day everything changed
Bec says she still remembers the day she set her mind to changing her life.
"I woke up in the morning on the 18th of July and looked in the mirror and decided enough was enough I was weighing 91kgs yet again, I almost couldn't bare to look at myself.
"I decided to take some pictures (as hard as it was) so I had something to look back at and to use to keep me motivated. I found The Healthy Mummy group through a friend and started downloading the free recipes but I felt I needed more as I struggled to plan my meals and stay on track.
"I decided to join the 28 Day Challenges at the end of August just in time to start the September challenge and it was the best decision I have ever made. In that time I have worked hard to cut out the bad habits one by one, I replaced all of my processed pre-packaged snacks with a freezer full of yummy home made Healthy Mummy treats so if I do feel the urge for something naughty I know whatever I have is still healthy and I know exactly what's in it.
I have my Healthy Mummy smoothies every morning for breakfast and I have filled every water bottle in the house up and have them in my fridge so I have no excuse to not drink. I have also written my achievable mini goals down to help me stay on track so I can reach my ultimate goal."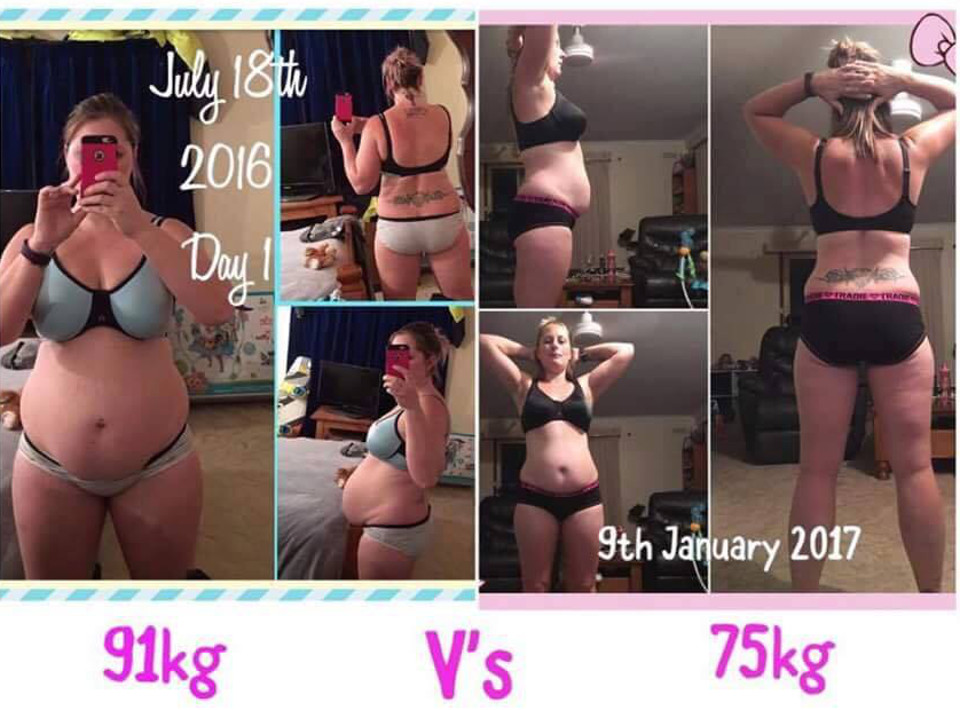 Since that day, Bec has managed to lose 16kg*, and looks incredible. She's learnt to be kind to herself as her journey continues.
"I do have days where my food isn't the best or I forget to drink my water but I don't dwell on it and let it get me down anymore because I know it's all about the balance and that I'm in this for the long haul. I want a lifestyle change not a quick fix.
"My family plays a big part in keeping me motivated, weather it's them encouraging me to do my exercises daily or running around after them at the BMX track. I want them to remember growing up with a fun mum that joined in with their activities not one that watched from the sidelines.  I can't wait to see what 2017 has in store for me as I continue to follow the challenges."
Well done Bec, what an amazing year you have ahead!
Follow Bec by joining the 28 Day Weight Loss Challenges here. Bec has shown that despite all odds, you really can get your life on track, lose the weight and see INCREDIBLE results! So what are you waiting for?