Mum says depression has all but disappeared after losing 12 kilos in 7 weeks!
Despite watching The Healthy Mummy from the sidelines for years, Kayla finally took the plunge and joined The 28 Day Weight Loss Challenge 7 weeks ago and has some amazing results! She has lost over 12 kilos in under 2 months!
"My whole outlook on life has changed and I've now got this drive to succeed"
Hear about how Kayla has taken back control of her weight and health and is loving the feeling!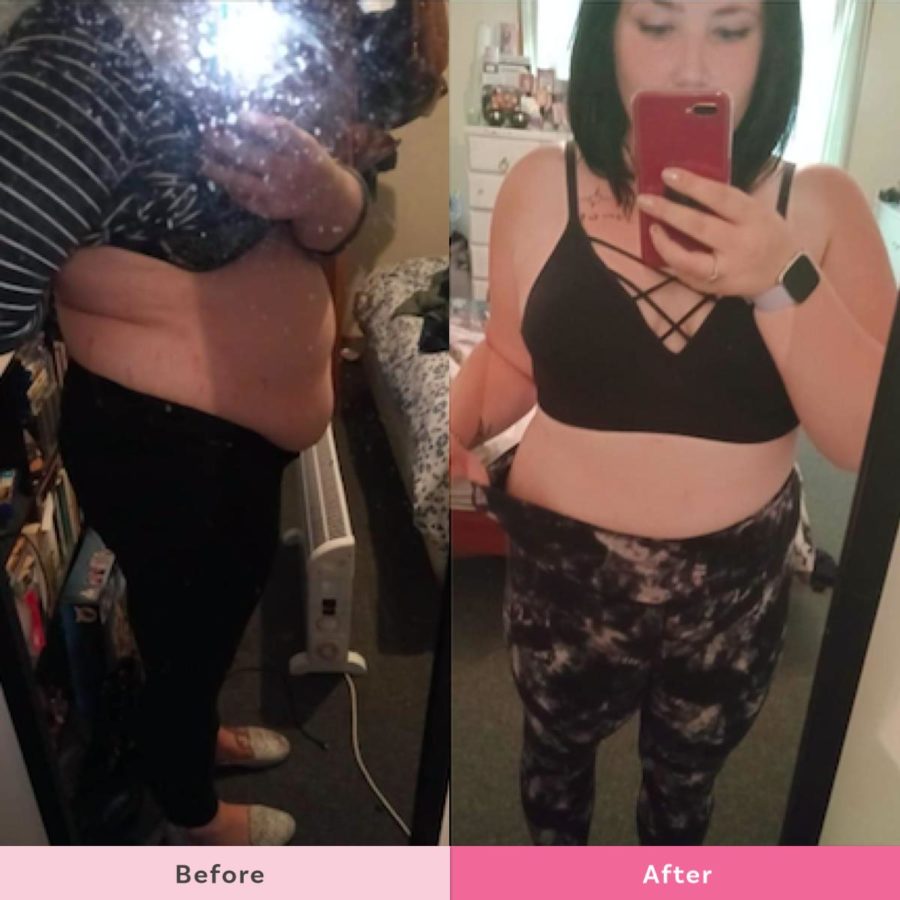 Kayla Cowen is 26 and lives in Tasmania with her 8 year old daughter.
Just under 2 months ago, Kayla cried when she looked in a full length mirror, miserable with what she saw.
"Looking at myself in that full-length mirror and just crying at my reflection. I'd never been so big in my life."
"That was the defining moment for me that gave me the determination to make a change."
That change was joining The 28 Day Weight Loss Challenge with some AMAZING results!
"To date, I have lost 12.5 kilo in 7 weeks"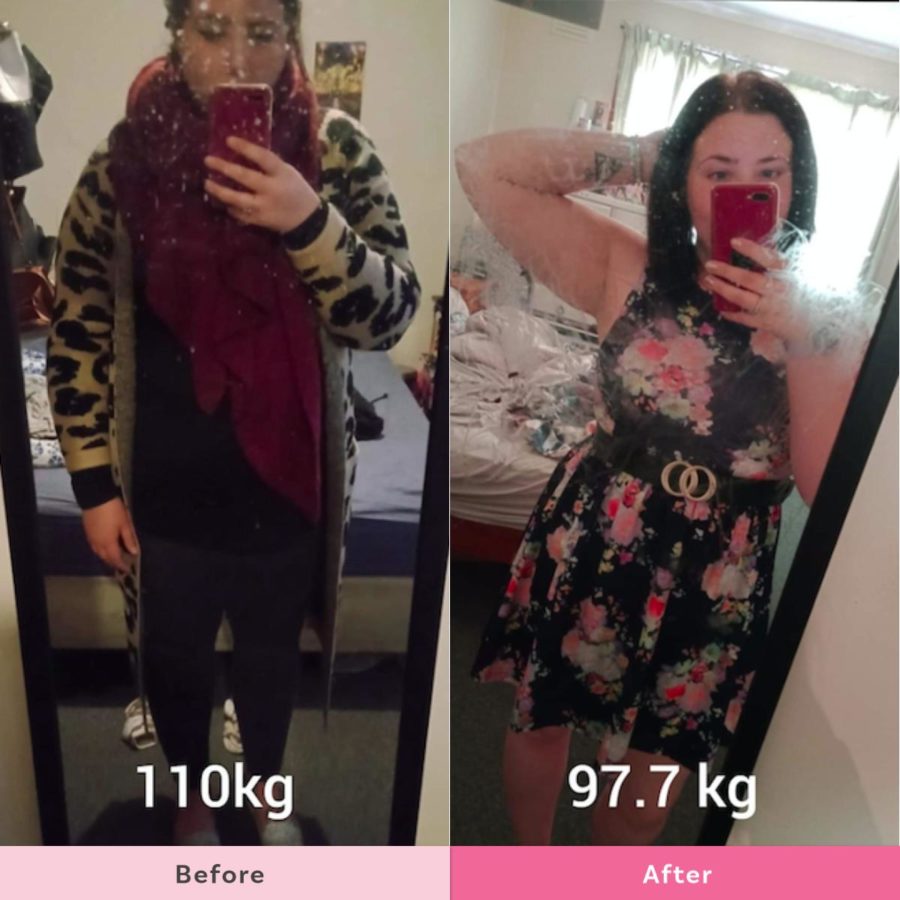 "I've seen loads of health benefits! I'm sleeping better, I'm feeling healthier on the inside, I've got so much more energy to run around with my girl. Even my nails are growing better and stronger! (Not sure if that's related but!)"
Depression be gone
"Mentally I'm feeling great. For nearly a decade I've struggled with bad mental health. Since joining the Healthy Mummy, my depression has basically disappeared and my anxiety is more under control.
"I feel happier and confident. My whole outlook on life has changed and I've now got this drive to succeed"
No more crying in the mirror!
"Physically, I'm seeing a major difference, I no longer feel the need to cry when I look in the mirror. My tummy has gone down so much and is a lot less bloated, I look thinner in the face, my arms are slowly slimming down, and there's a huge difference in my thighs! (10cm lost on each one!)

Using Healthy Mummy Smoothies
"With the Healthy Mummy Smoothies, I switch between the vanilla tummy smoothie and the premium double choc, but the tummy smoothie is my favourite! I've just ordered the tummy choc smoothie and I can't wait to try it."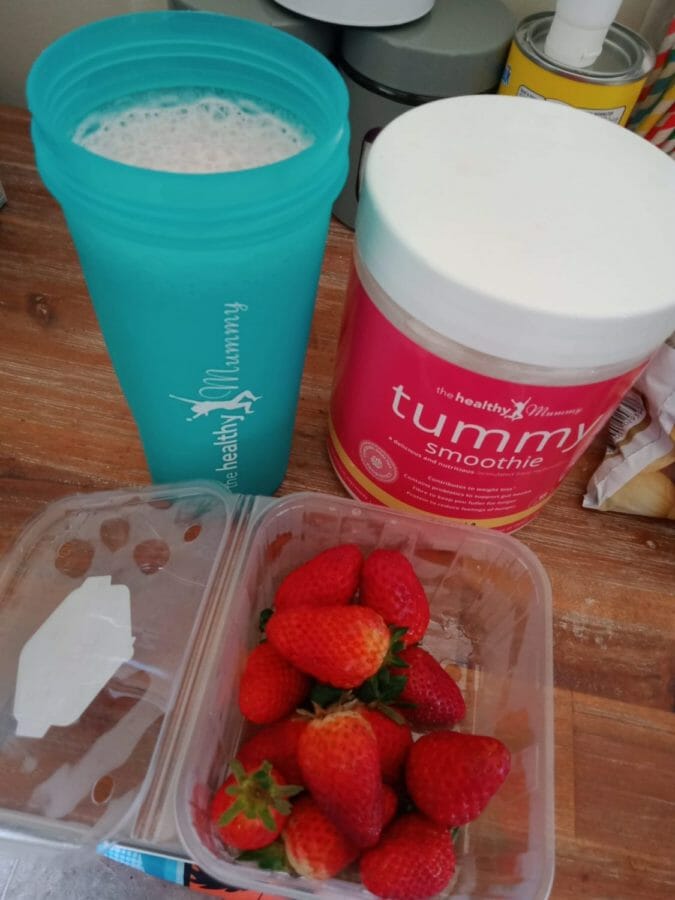 Day on a Plate
"A typical day, starts with a morning coffee (I can't stomach food early, slowly trying to start having a smoothie). Lunch is always a Healthy Mummy Smoothie, either tummy vanilla with lite milk, strawberries and ice (sometimes a drizzle of honey) or the premium double choc with lite milk, a banana and ice.
Dinner can be something as simple as meat and veg. Different salads, stir fry is a favourite! I love the stir fry recipes in the app and the pasta and rice dishes.
For snacks – Wholemeal choc chip muffins from the app (they've become a staple in my house) Weetbix slice, (pictured) banana, Tin tuna, cucumber sticks, boiled eggs."

Favourite Workouts in the App?
"My favourite app workouts are all things Wendy! She's so fantastic! Makes it feel like she really wants you to succeed and like she's personally cheering you on. I'm loving the full body with weights and the core intermediate workouts with Wendy now."
Kaylas Tips for Success
Always make time to move your body, whether it's 10 minutes or 40, it all counts.
Make sure you have healthy snacks on hand at all times. If you're peckish and don't have something made/ready, you're more likely to reach for something unhealthy.
Always drink your water!!
Advice for others trying to lose weight
"Know your reason for starting this journey, and know that it's a lifestyle change, not a quick fix fad diet.
Celebrate even the smallest achievements, they all count towards your big goal. Take progress pictures and take your measurements, the scales aren't always your friend! Please remember, rest days are just important as any other aspects of your journey, your body needs time to recover.
Love yourself at any stage of your journey and believe that you can achieve your goals!"
Join Kayla on the 28 Day Weight Loss Challenge!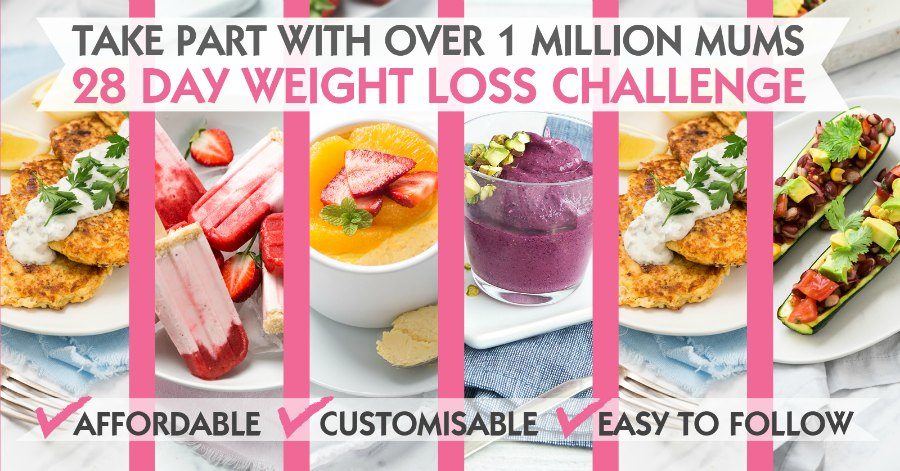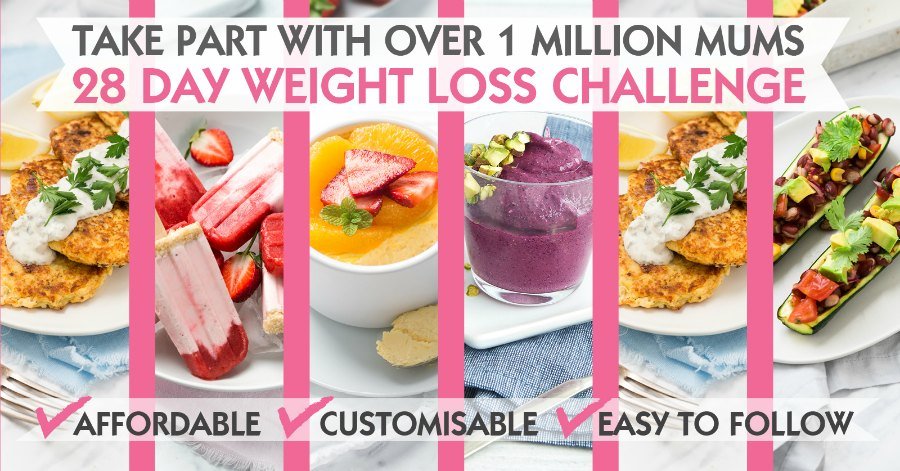 If you are wanting to lose weight and improve your energy – not to mention – help improve your overall health and wellbeing – our 28 Day Weight Loss Challenge is an awesome program to check out.
Our 28 Day Weight Loss Challenge includes:
28 days of at home exercise routines (no gym needed) – with video instruction
Customisable and breastfeeding friendly meal plans (including 7 Day Cleanse)
Time-efficient exercises for busy mums
Challenge combines Pilates exercises with interval and circuit training (HIIT)
Suitable for basic to advanced fitness levels
Home to thousands of EASY-TO-MAKE recipes!
To learn more about our 28 DAY WEIGHT LOSS CHALLENGE CLICK HERE or purchase our breast-feeding friendly Smoothies