How this mum sneaks 100 squats into her day
If you've been following the progress of 28 Day Weight Loss Challenge member Julia Meadows, you'll know that we all have some serious butt-envy.
Not only has Julia lost an incredible 11kg – she recently completed her second half marathon!
If you want to transform your behind, you might think that you need to dedicate a big chunk of time each day to exercising it. Not the case.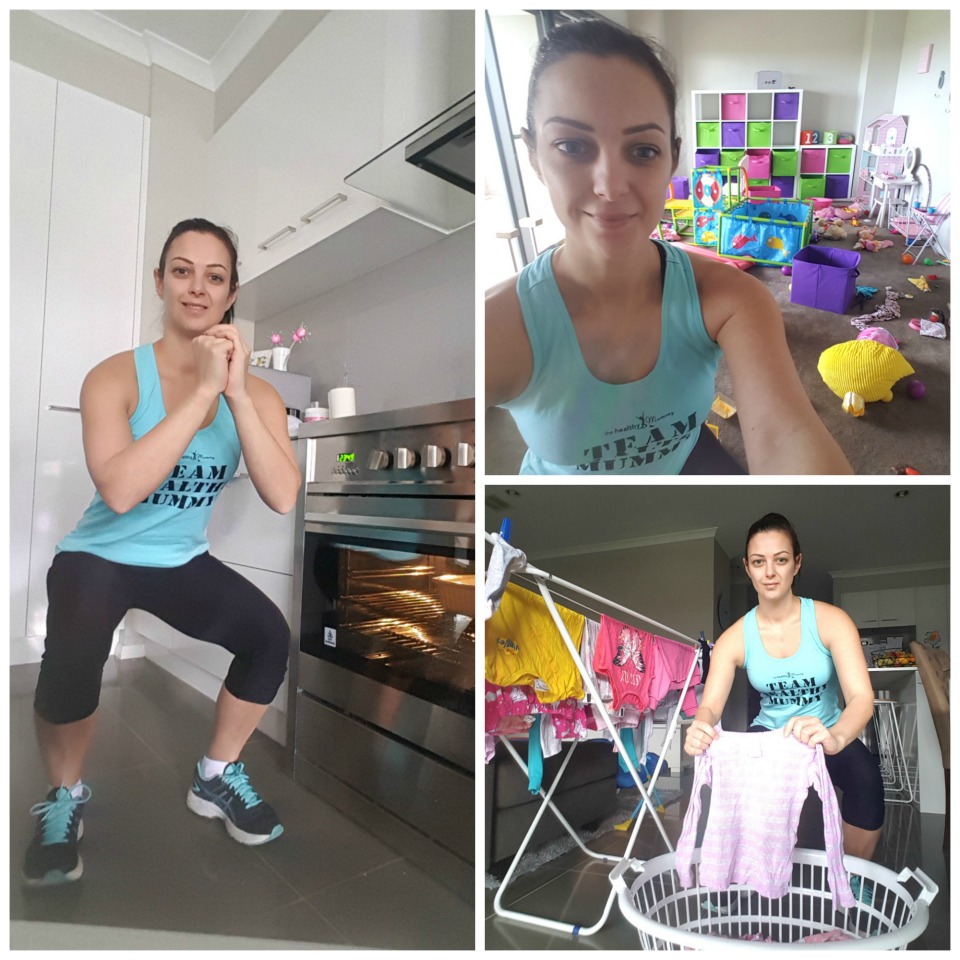 Today Julia shares how she manages to sneak 100 squats into her busy day.
Did you know that the September 28 Day Weight Loss Challenge is our BOOTY-BUSTING CHALLENGE helping mums,  with incredible tips like these to tighten and tone their booty. You can learn more about the Challenge here.
Over to you now Julia…
How Julia sneaks 100 squats into her day
We are all busy mums, and so often we prioritise everyone else over ourselves. Even when we try our hardest to schedule in a sweat session during the day, let's face it — it's not always going to happen.
It doesn't mean you have to give up entirely on burning some extra calories and getting that bootylicious butt you've always wanted!
Squats are highly effective and perfect for toning your butt, thighs and hips. And the best part about it is you can do them in your pyjamas, in the comfort of your own home and even make a fun game out of it involving the kids.
There are numerous times in a day where you can easily fit in 20 squats on the spot, which quickly add up to 100 squats per day. Here's how I do it.
1.Healthy Mummy Smoothie squat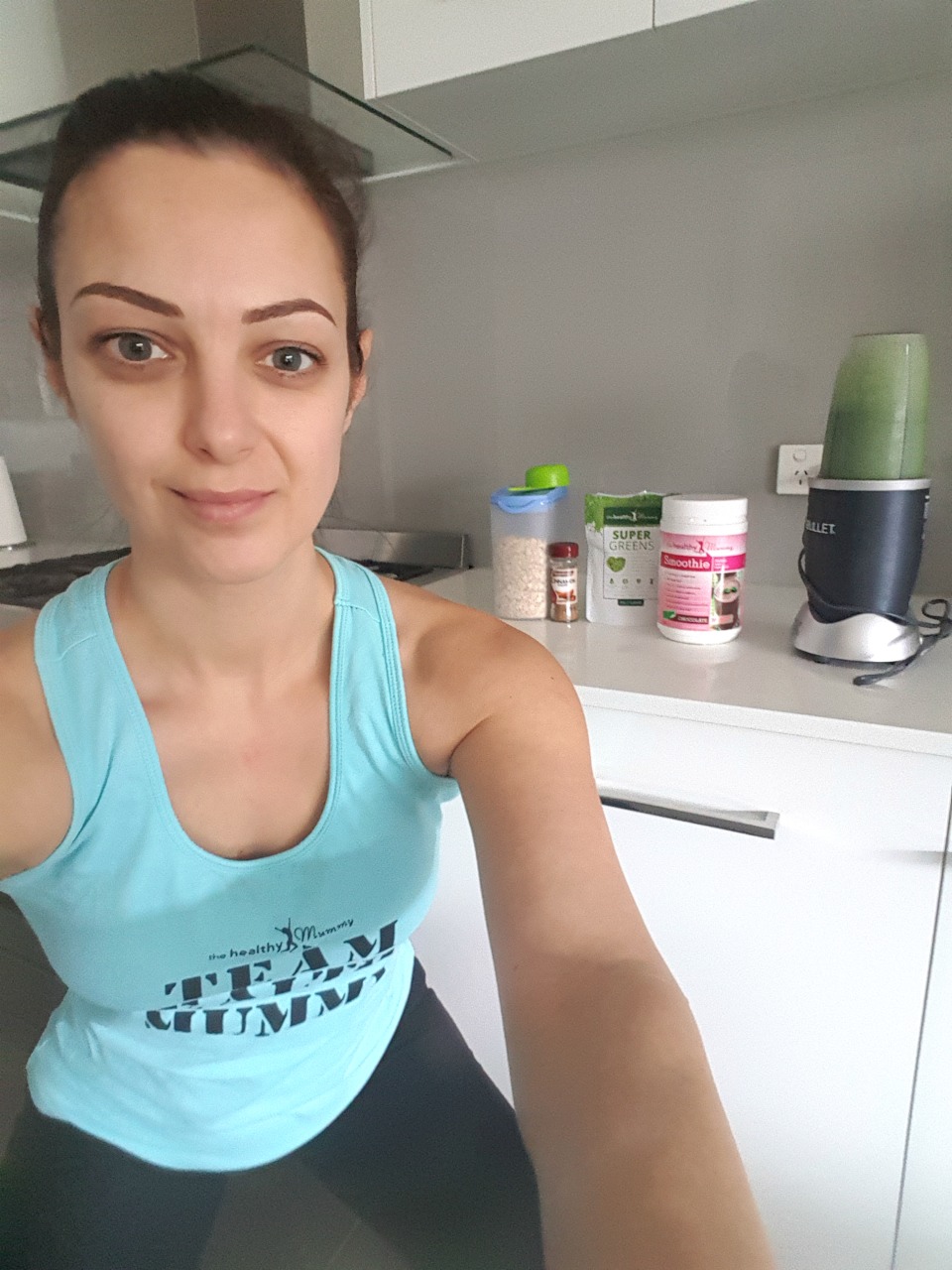 While you're waiting for your smoothie to blend – SQUAT!
2.Waiting for the oven timer or kettle squat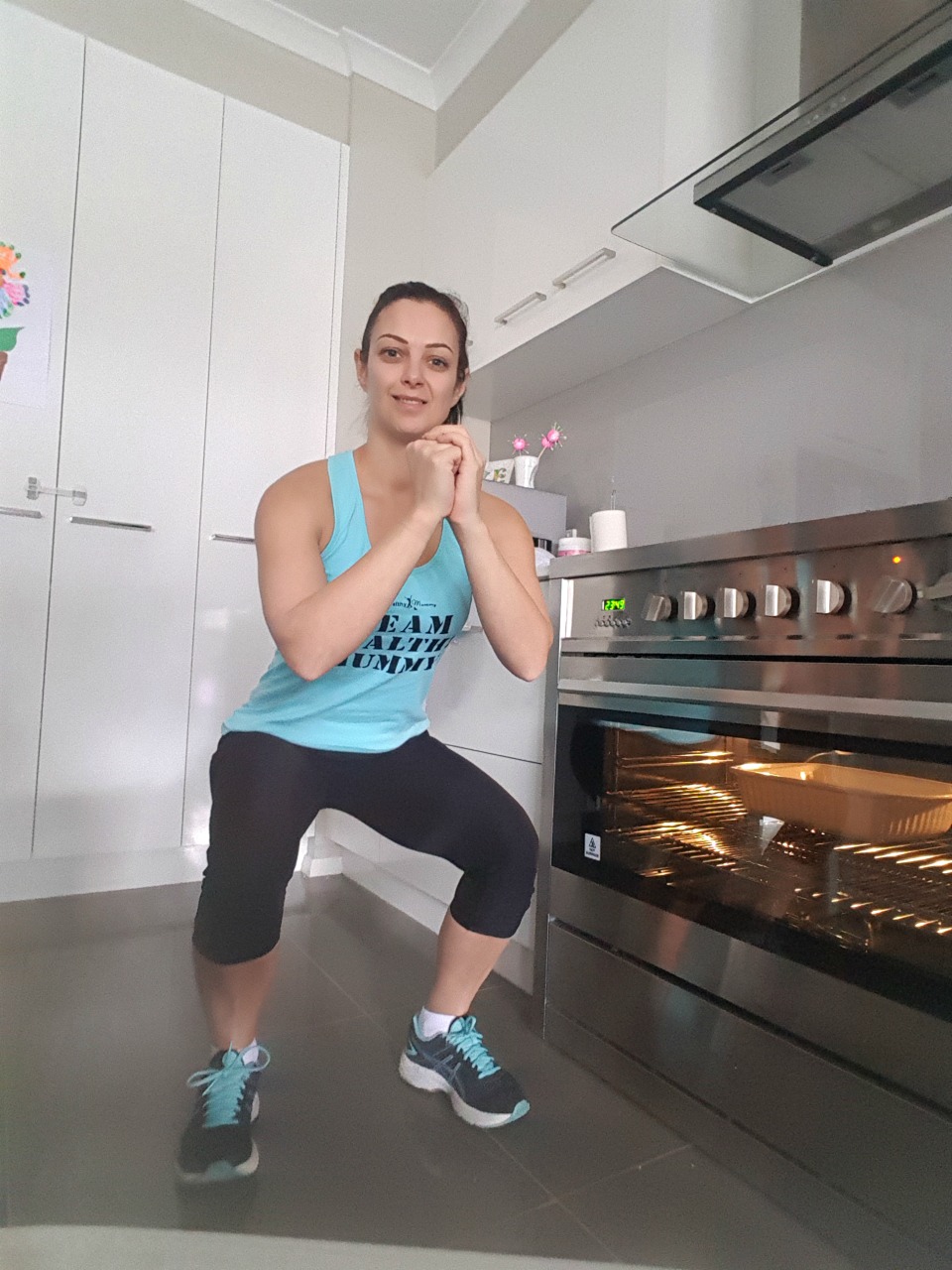 Don't stare at the microwave counting down or wait for your oven timer to go off – SQUAT!
3.Toilet break squat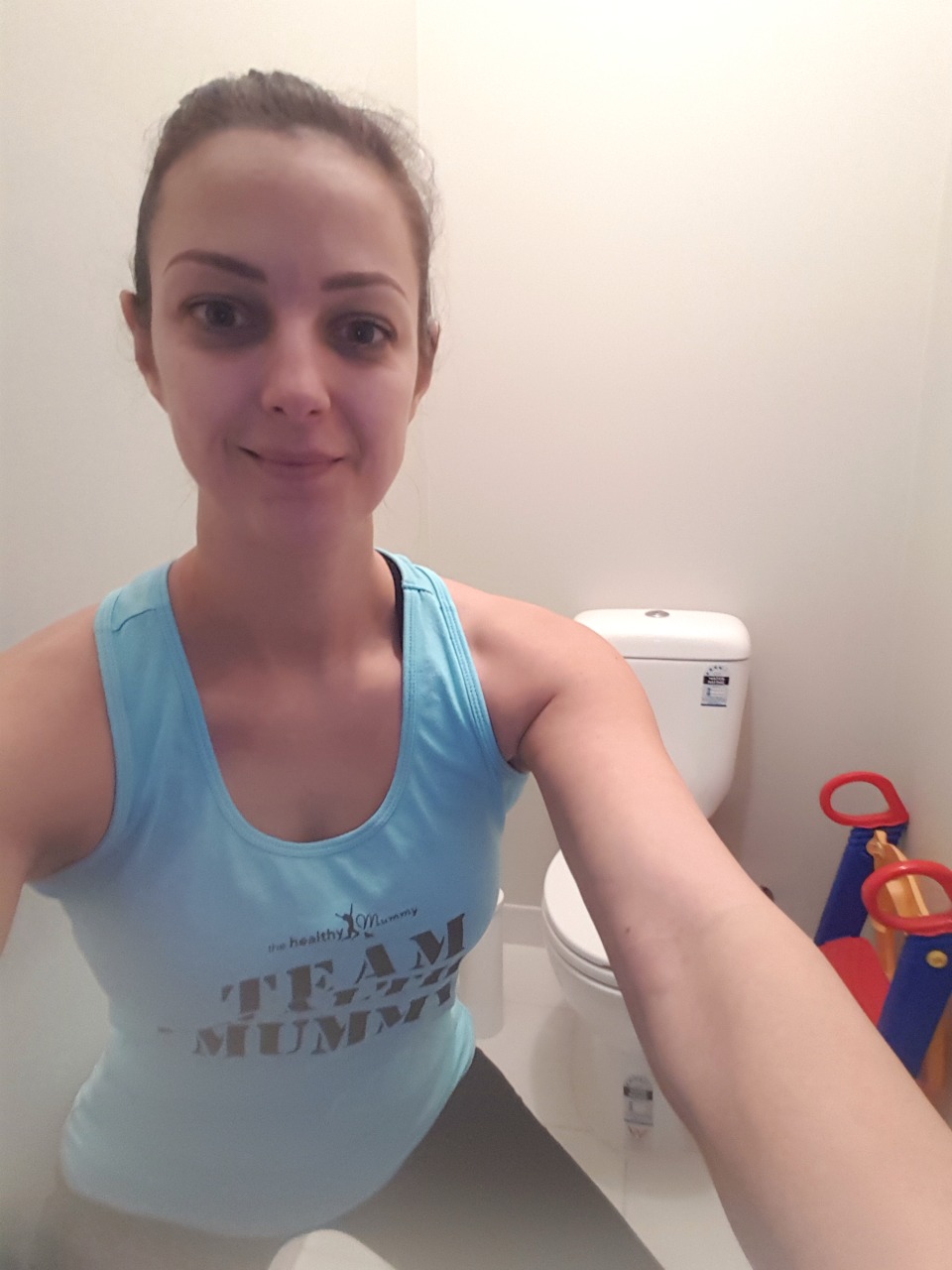 Whenever you visit the loo (or take your kids there!) do a quick 20 squats while you're there.
4.Hanging out the washing squat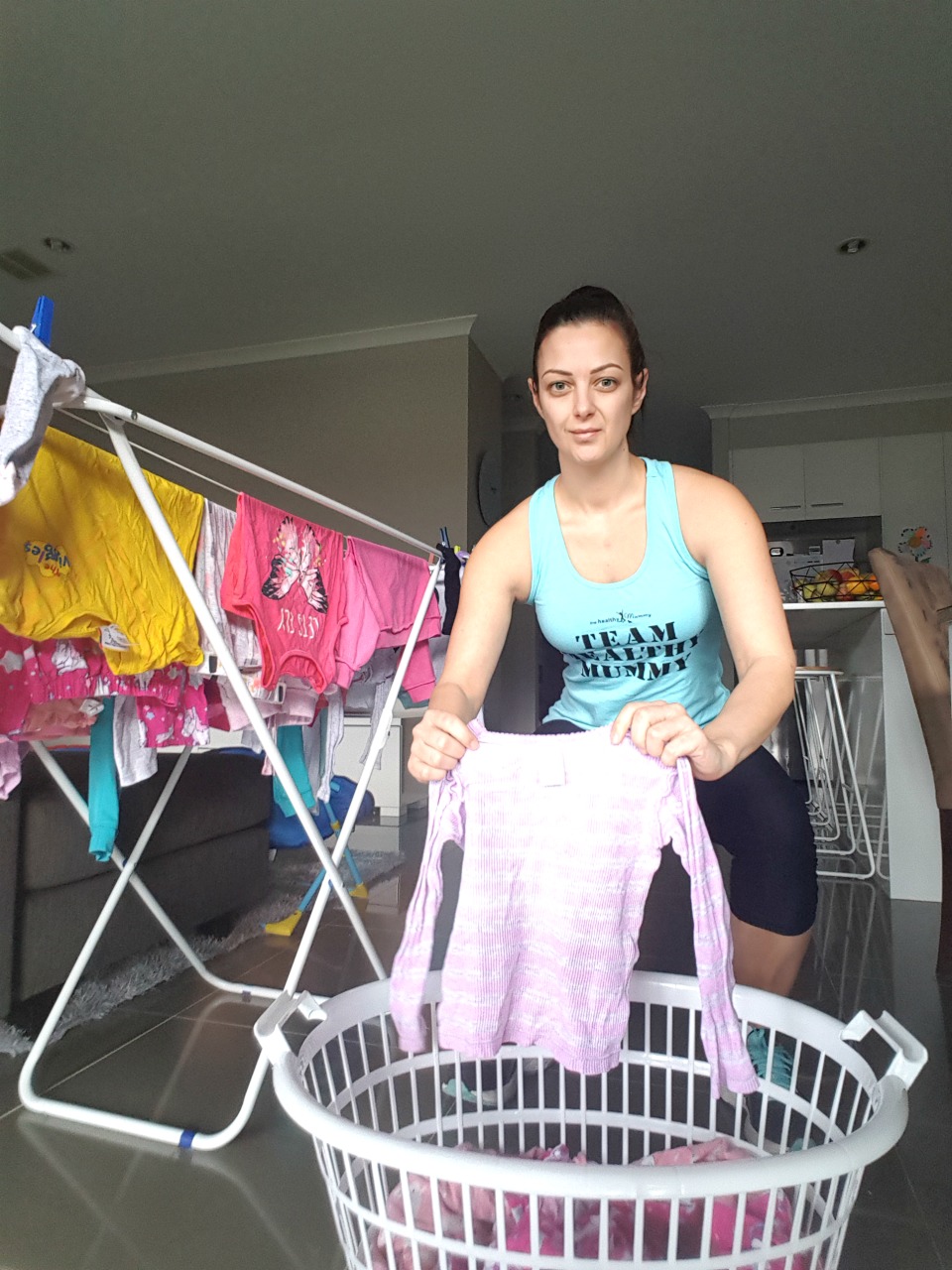 Get into the habit of squatting down to pick up the clothes as you hang them out.
5.Packing away the toys squat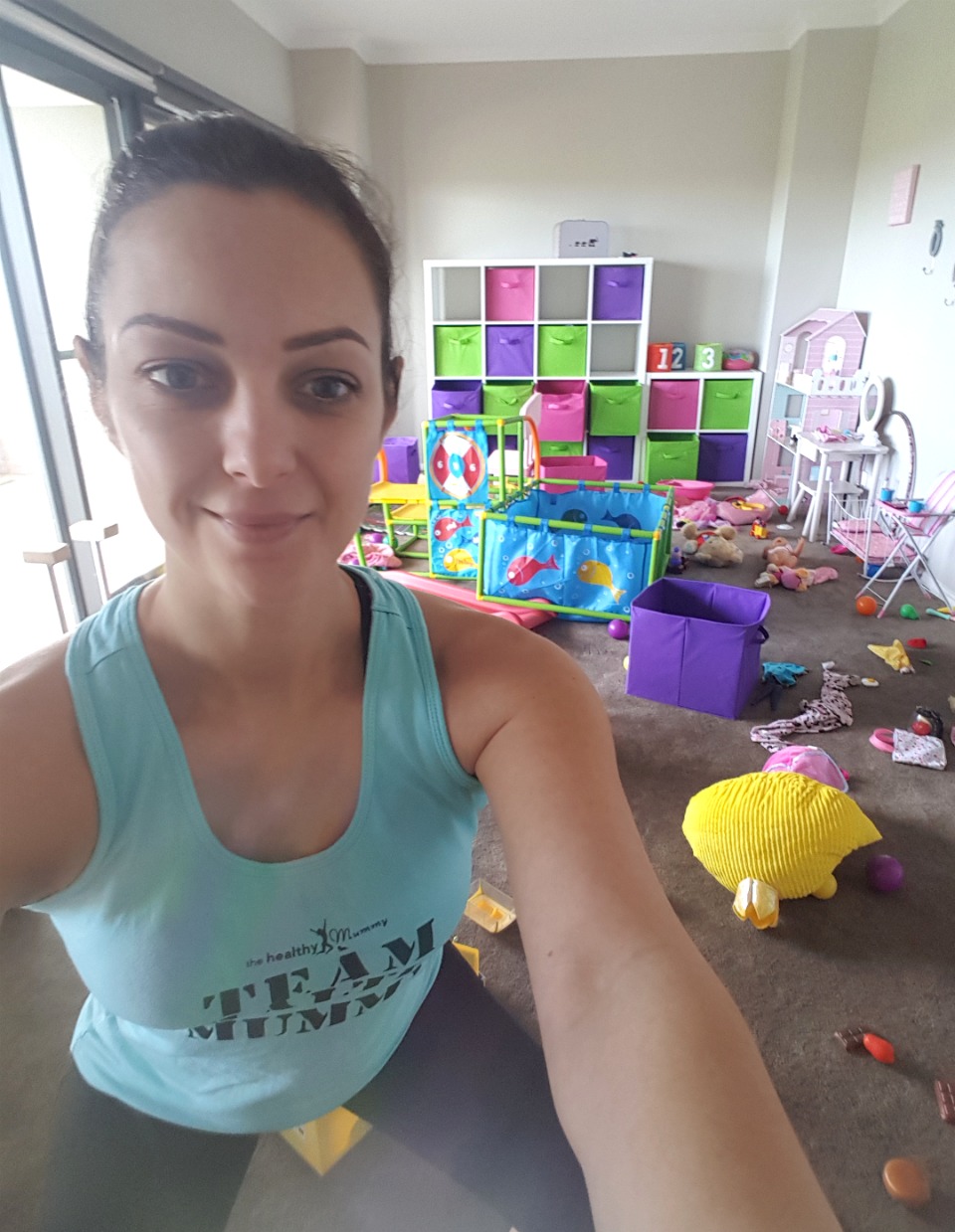 As you throw the toys back into their tubs, SQUAT!
Amazing tips Julia!
Well, there you have it ladies! EASY ways to sneak 100 PLUS squats into your day and get a bootylicious behind like Julia's. You can read more of Julia's inspirational weight loss story here.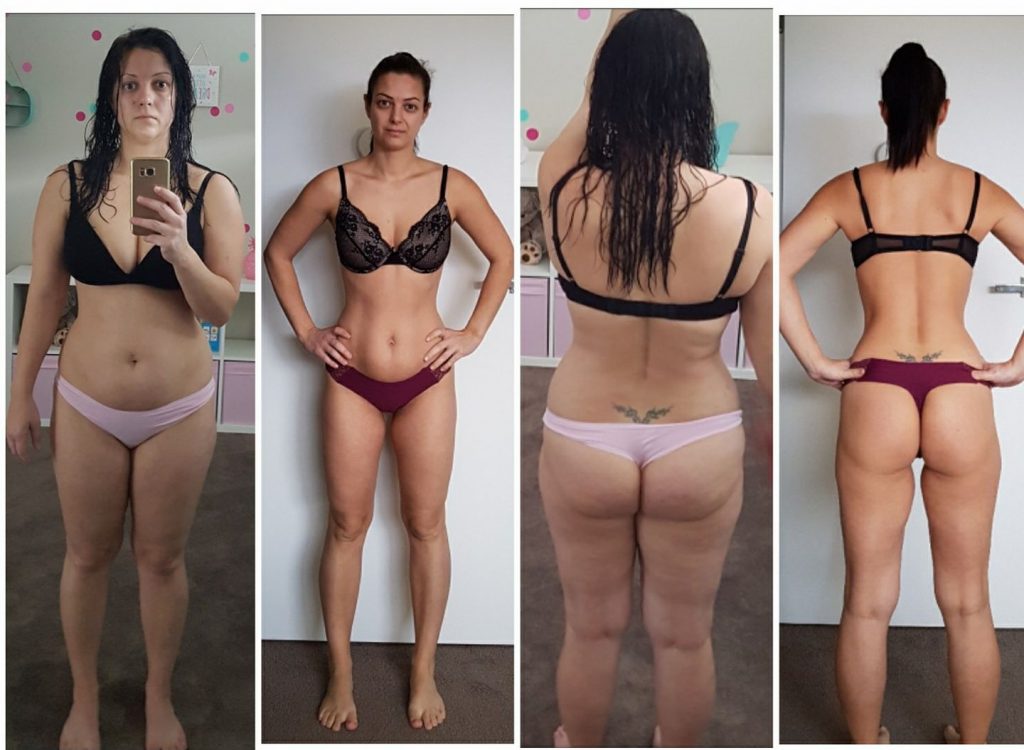 Tone and tighten your bums and thighs THIS SEPTEMBER!!!
Are you wanting to tone and tighten your booty and thighs just in time for summer? Well, you need to check out our SEPTEMBER 28 Day Weight Loss Challenge.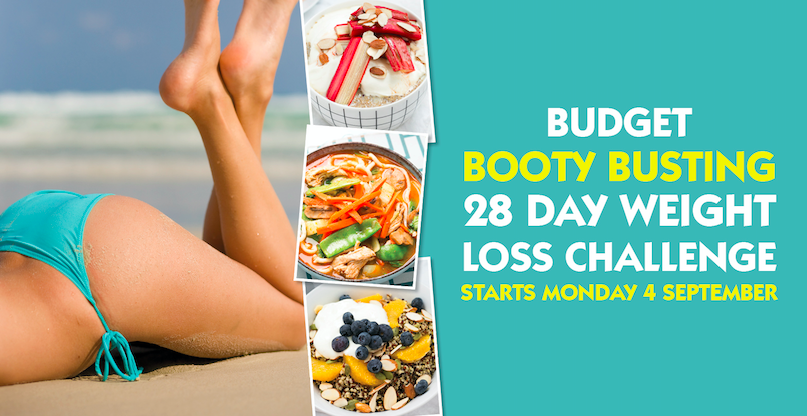 This September our Challenge theme is the – BUDGET BOOSTING BUSTING – Challenge. 
Our meal plans and recipes will be loaded with FRESH, AFFORDABLE and LIGHT food to help you fight fat, blast cellulite and lose weight ALL WHILE STICKING TO A BUDGET. Not to mention, our exercise regimes are FOCUSED on helping you build booty muscle, reduce saddlebags and smooth out lumps and bumps.
To tone your BUTTS AND THIGHS this September – CLICK HERE.