"I was the mum who used food as a reward, and exercise as a punishment. Now, I am the mum who runs for fun!"
Louise is not proud to admit that she always used food as a reward and found exercise was a punishment. But since joining The Healthy Mummy's 28 Day Weight Loss Challenge,she has turned that attitude around and now loves going for a run and getting active with the kids as often as possible.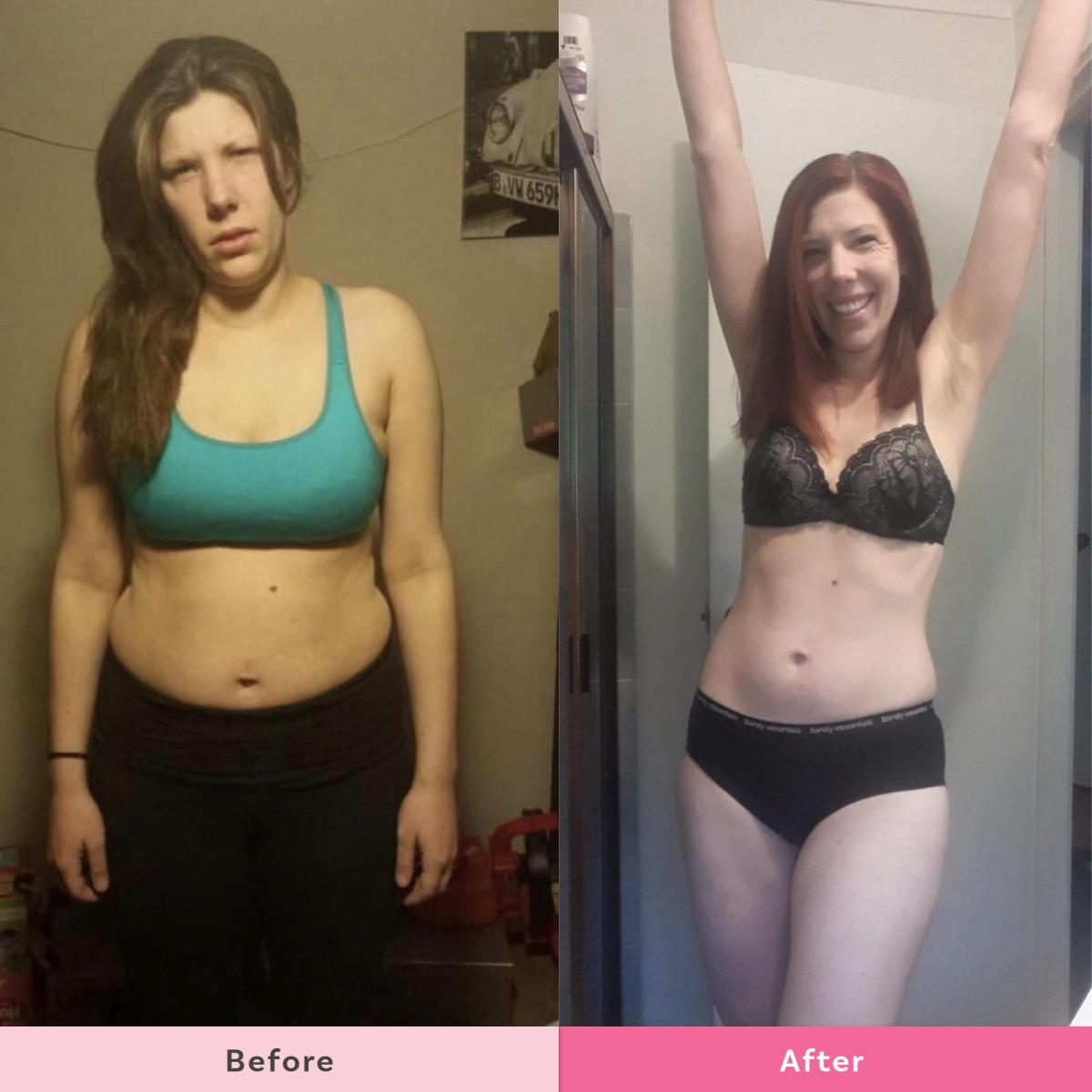 I was the mum who used food as a reward, and exercise as a punishment
Louise Cook, 32, from the Dandenong Ranges in Melbourne, mum of two children (5 and 2 years old), and a 19 year old stepdaughter.
Louise shares, "Two years on The Healthy Mummy and I feel like I can take on anything. Don't get me wrong, I also have good and bad days, physically and mentally.
"I WAS the mum who would use food as a reward, and exercise as a punishment. Now, I AM the mum who runs for fun, wants to work outdoors, uses any excuse to get into fun and silly things with the kids."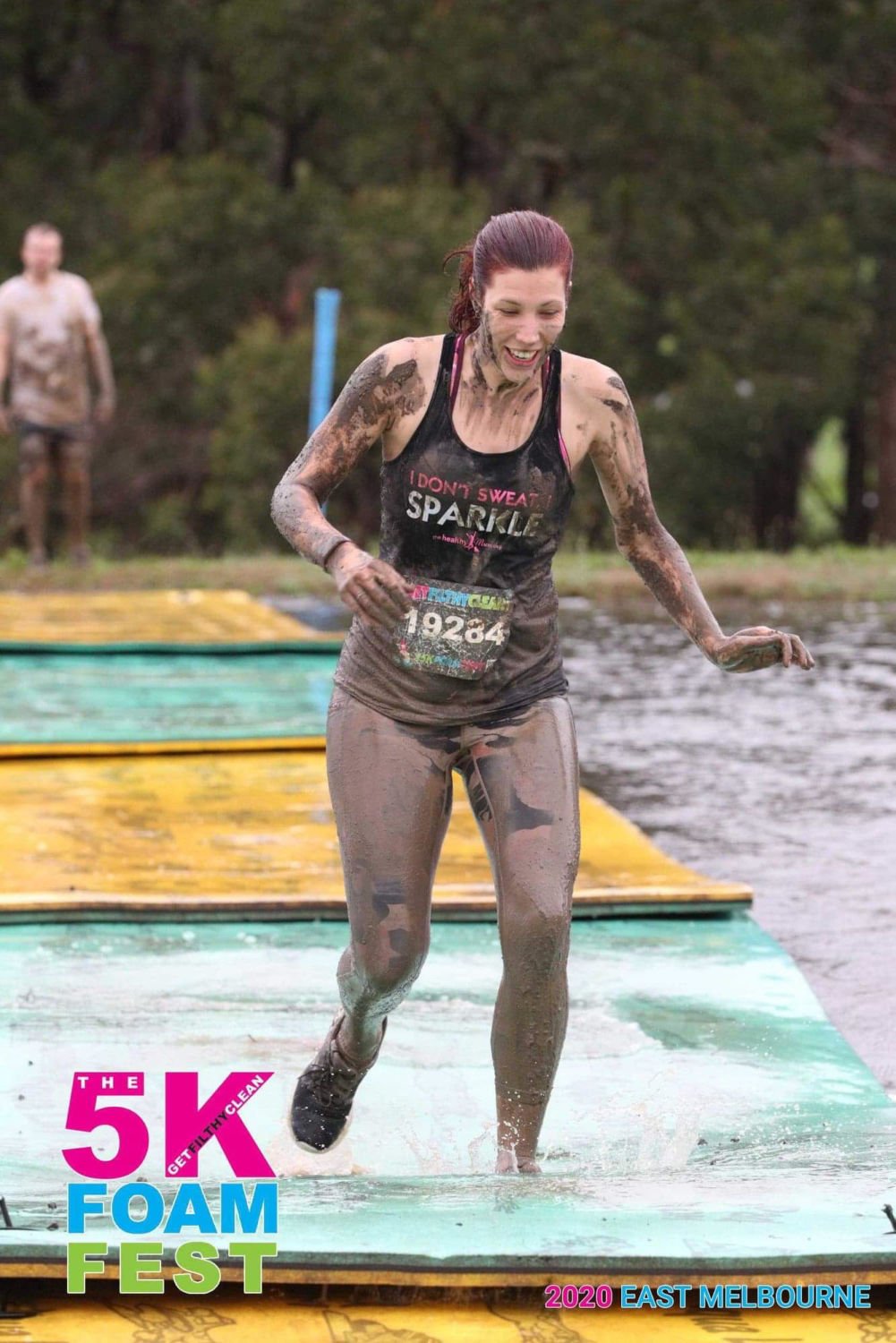 "I am now the mum who is confident to make decisions and one that gives myself time when I'm not awesome mentally.
I've still got lumps, bumps and all the colours of the rainbow on my skin, but now I respect and appreciate them for shaping me.
This community and The Healthy Mummy did that."
Louise's weight loss story
At first, I started this lifestyle to drop weight, but over time I found that it was the feeling I was craving – one of being active and involved with the kids. In 2 years, I have fluctuated between 82kgs and 70kgs, although I hardly step on the scales anymore I love seeing my body change in the mirror and in wearing clothes, as well as upping my flexibility and strength.
I use the 28 Day Weight Loss Challenge App, I use it every day for prepping and planning my meals and snacks, and it's helped me feel more in control and even loving cooking again!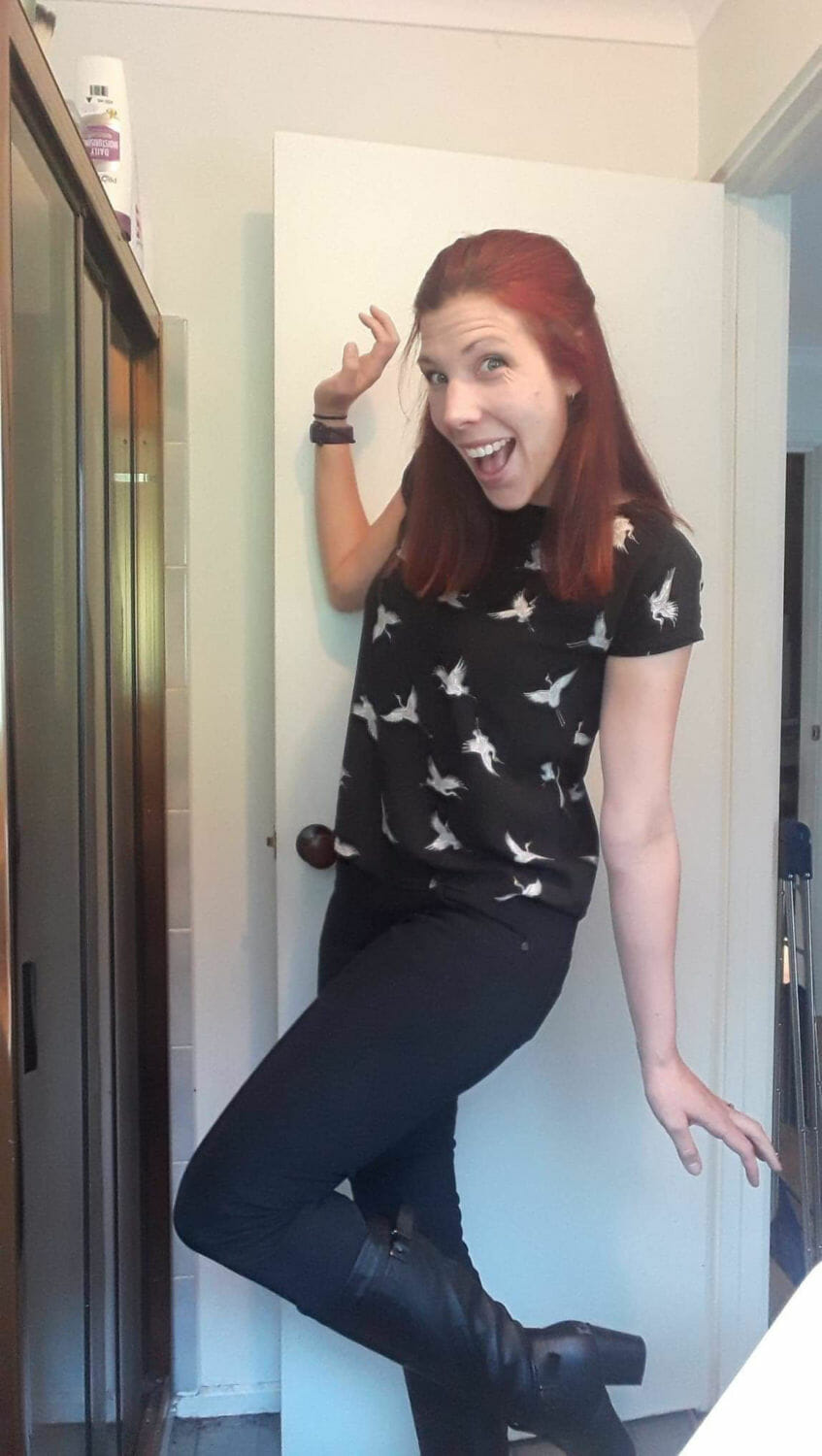 I use it for exercises, along with walking, running and circuit training throughout the week. Through getting out and pushing my comfort zone, I've started doing Parkrun and even a 5km Foam Fest fun run this year!
The Healthy Mummy community has pushed me and cheered me on every step of the way, through those days where I just couldn't be bothered, and when I just needed some inspiration. The biggest thing this community has given me is local mums with the same goals, who are all at different stages of their journey, without judgement.
Louise's favourite Healthy Mummy Smoothies and recipes
I use the Healthy Mummy Smoothies every morning for brekky (Banana Oat Buster on repeat!) – except for Pancake Sunday! And when I'm out about I sneak them in as lunches too, because they're so dynamic with so many options!
My fave recipes have got to be the Mexican Lasagna, and the Homemade Weetbix Balls – they're a staple at least once a fortnight in my house!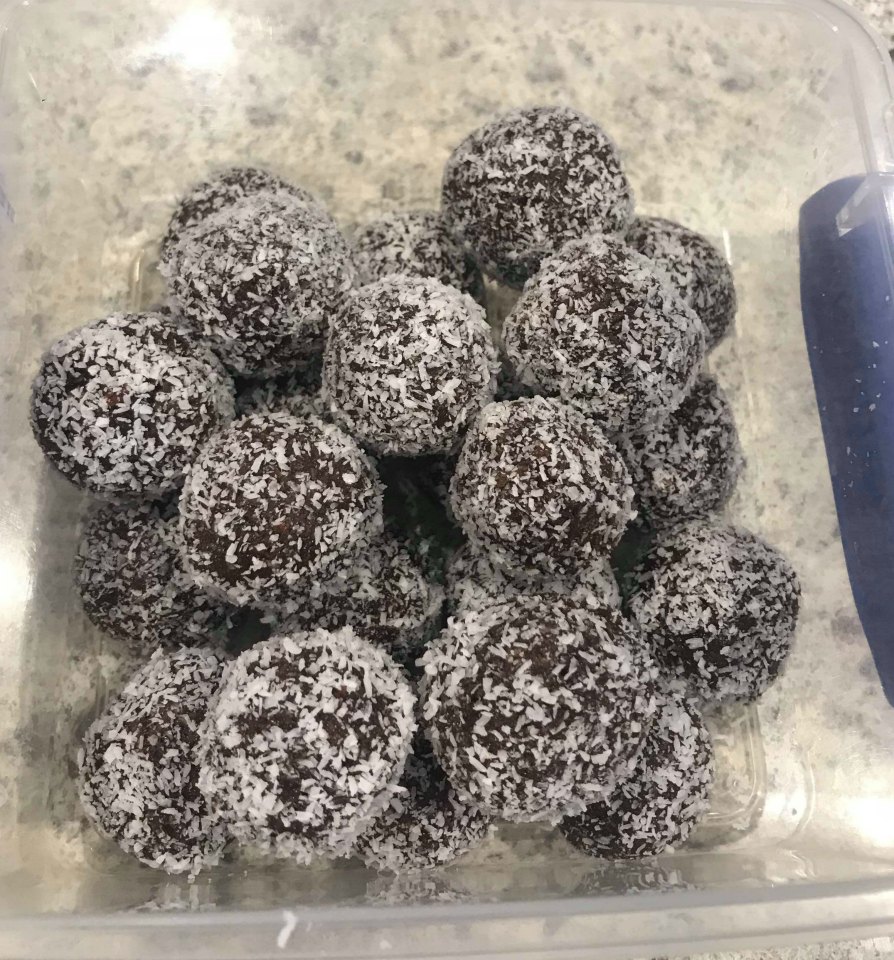 Louise tips for other mums
Use the fitness tests to focus on your stamina and overall fitness, as well as measurements. The scales can be heartbreaking, and show invalid results.
Keep it simple. Choose 3 meals and 3 snacks you already like and use them on repeat or large batches.
Plan, plan, plan. Set a time aside if you need, to organise what and when to prep and exercise and stick to it.
"If you feel you are struggling – the most important advice is to give yourself a little time. Mental and physical health can go hand in hand, so take the moments you need to refill your cup so that you can reset, refocus and commit 100% tomorrow."
Join the 28 Day Weight Loss Challenge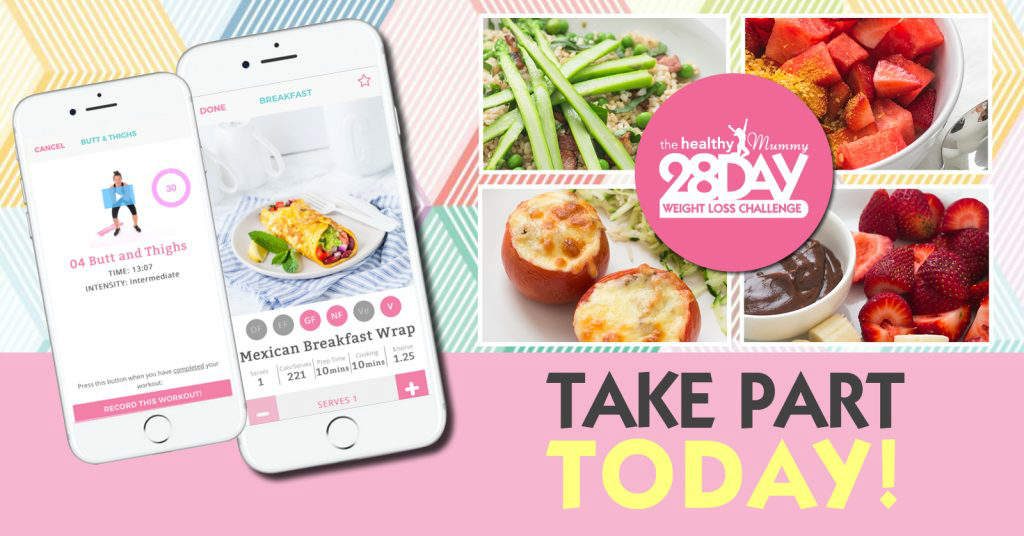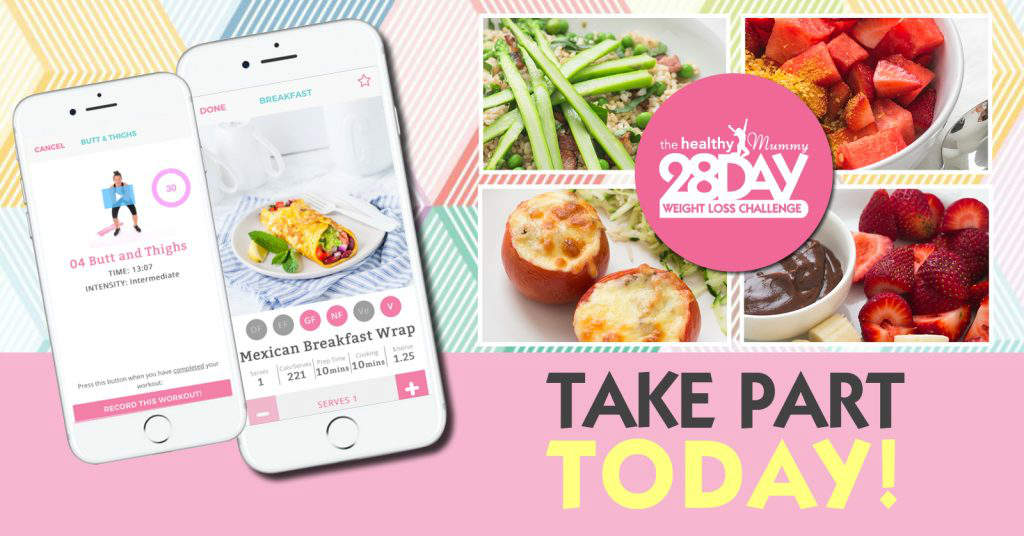 If you are ready to kick-start your weight loss journey join Louise and millions of other mums who are transforming their bodies and lives, every day with The Healthy Mummy. Join our 28 Day Weight Loss Challenge TODAY.
With more than 4,000 delicious (and healthy) recipes, 350 exercises & 24/7 support – the 28 Day Weight Loss Challenge is designed (and proven) to help busy mums like you lose weight!
To learn more about our challenge OR to join – click here.