Mum has lost 55kg found her confidence and transformed her life
Mum Julie's amazing weight loss transformation has not only transformed her body but her life! Check out her transformation as well as her tips to stay on track for other mums.
In January 2017, Julie Banham weighed 120kg* and she says she tried to avoid being in any family photos.
"I missed out on so much. Fast forward to now I'm 55kg down and I'm a different person. I feel happy and confident," she says.
Read her amazing journey below…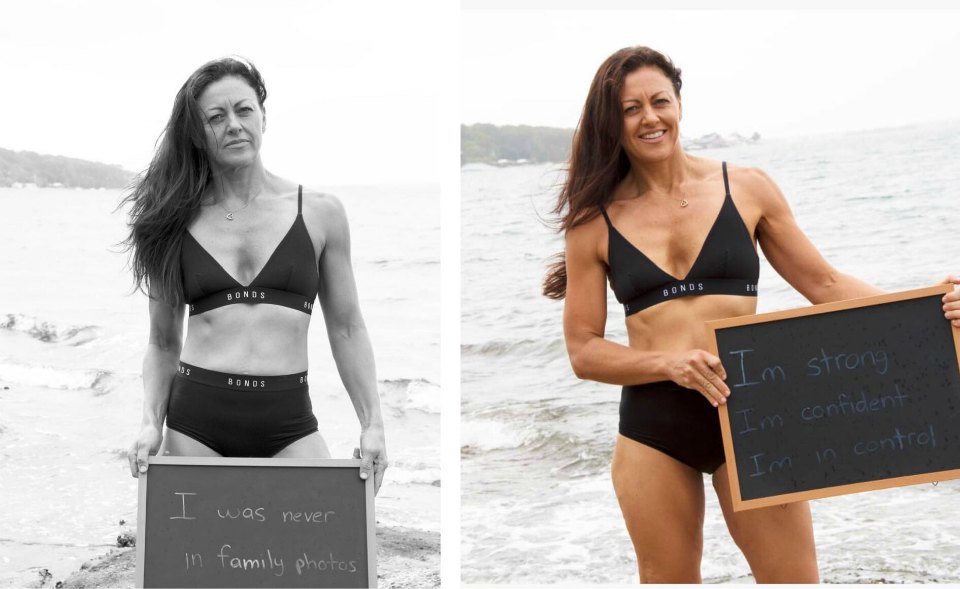 Strong, confident and in control Julie is loving her new life
Julie Banham from Fennell Bay is 46 years-old and says, "I was never in family photos. I'm strong. I'm confident. I'm in control."
"I go to the gym five days a week and play indoor netball with my 23-year-old daughter. I can keep up with my 3 and 8-year-old girls and I love life!
"I meal prep and love to make new recipes off the 28 Day Challenge App each week. The 28 Day Weight Loss Challenge keeps me on track."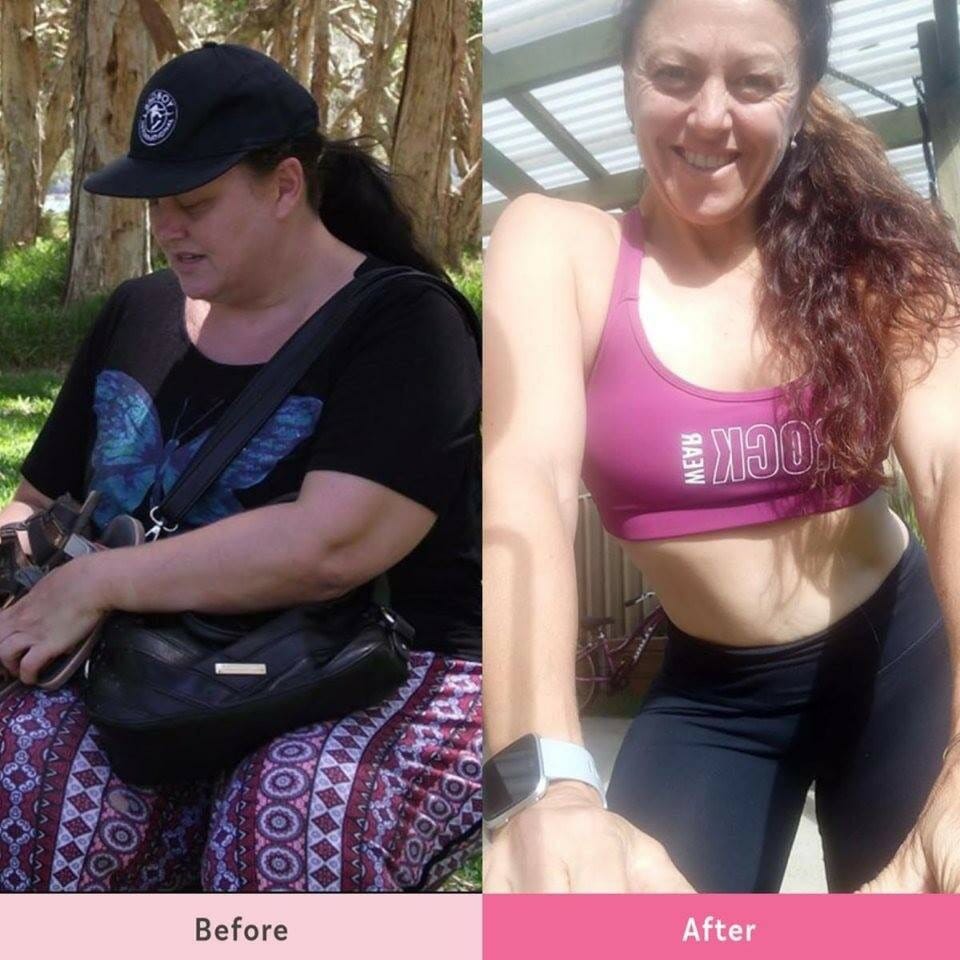 Julie's 3 tips for staying on track are:
Be organised. Have a clear plan for your week ahead. Meal and snack prep is so important to keep you on track
Keep track of your daily calories as you eat them making sure that you don't exceed your daily calories each day.
Learn to love exercising. Try to incorporate exercise into 5 days a week and have two days rest.
"Most importantly do this for yourself. Nobody else. Try to put yourself first for once because you're worth it."
Support keeps Julie on track
Julie says "I'm 46, a mum to three daughters aged 24, 9 and 4. I've been a serial yo-yo dieter my whole adult life which found me at 118kg.
I thought that was going to be how life would be for me until I found The Healthy Mummy.
Through the 28 Day Weight Loss Challenge and the constant online support I've lost 55kg.
The Healthy Mummy Facebook Support Group has been my constant support and encouragement. They are always there for me through thick and thin.
Not being alone in your weight loss and maintenance journey makes all the difference.  Make the life-changing decision and join The Healthy Mummy. You've got nothing to lose but the weight."
Over 45 and rocking a hot bod!
Julie says "Today I took my top off at the gym and just wore my Healthy Mummy crop and tights.
Never have I ever been brave enough to do that.
I go to a Crossfit gym where there are no mirrors. No muscle men hanging around on machines.
I attend the 9.30 class that's usually made up of women just like me with an awesome free creche.
There's no judgement just a positive, caring, uplifting environment where there are no comparisons to each others ability.
My coach Yonni is totally inspiring and wants to see us all be the best version of ourselves possible.
Today she took some photos during class then sent them to us after.
I'm super proud of how far I've come physically and mentally since I made the life-changing decision and became a Healthy Mummy."
Life-changing and in control of her life
Julie says, "120kg to 75kg. 45kg gone forever! The Healthy Mummy has completely changed my life. I have gone from a terrible yo-yo dieter to a happy healthy person in control of my eating.
The Healthy Mummy 28 Day Weight Loss Challenge keeps me on track. It has helped me lose the weight, helped me maintain my weight loss and it will help me lose my final kgs and maintain my weight loss for life.
It helps me be organised and provides me with healthy and delicious meals and snacks for my family. At 46 I'm finally in control of my eating and my body."
Lauren Has Lost Over 46kgs
Lauren says, "If you're just starting out on your journey, I'd highly recommend starting with a 28 Day Weight Loss Challenges. It's such a great way to learn about healthy eating and exercise."

Jo Has Lost 41kgs
Jo says,"There is 12 months between these pictures (above). I have lost over 41kgs* since starting The Healthy Mummy 28 Day Weight Loss Challenges in April 2016. 

I love my daily Healthy Mummy smoothie and exercising with my two very active boys aged 2 & 3 years. I'm forever grateful to The Healthy Mummy for giving me a life that is a healthy one and a sustainable one too!!"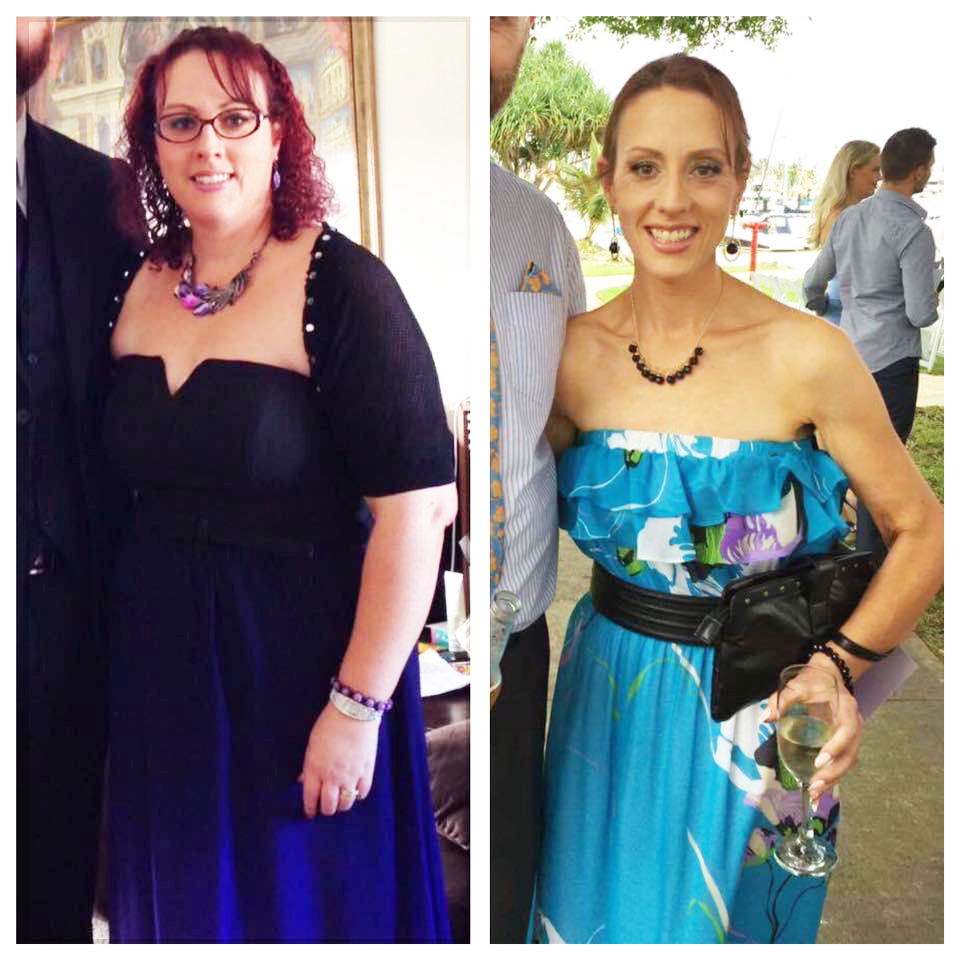 Renee Has Lost 46kg
This beautiful and hard working lady has lost an amazing 46kgs using the The Healthy Mummy 28 Day Weight Loss Challenges and Smoothies.

Renee says, "At times I feel as though progress is slow. But in hindsight, 17 months is such a short amount of time in the grand scheme of things, considering that I lived every single day as an obese young woman for well over a decade."

"The Healthy Mummy is just a part of my everyday life, I live and breathe it every minute of the day.

This weight loss journey has been so much more than me losing 46kgs*. The Healthy Mummy has given me the ability to make better choices for myself and my 7 year old son."

Elle has lost 20kgs
"I have lost 25kg in just over a year following the Healthy Mummy lifestyle, but so much for me has changed, much more than just my weight.

From the age of 11, I always wanted long skinny legs – just like the models I saw on Fashion TV. I always HATED my chunky thighs. As I've lost weight and gained more confidence I now have learnt to embrace my legs. They are strong and I work them hard to look toned.

I have accepted I will never have gorgeous long skinny legs. But I will try to look the best I possibly can without compromising my health. Loving your body and nurturing it, finding your strengths is a BIG thing."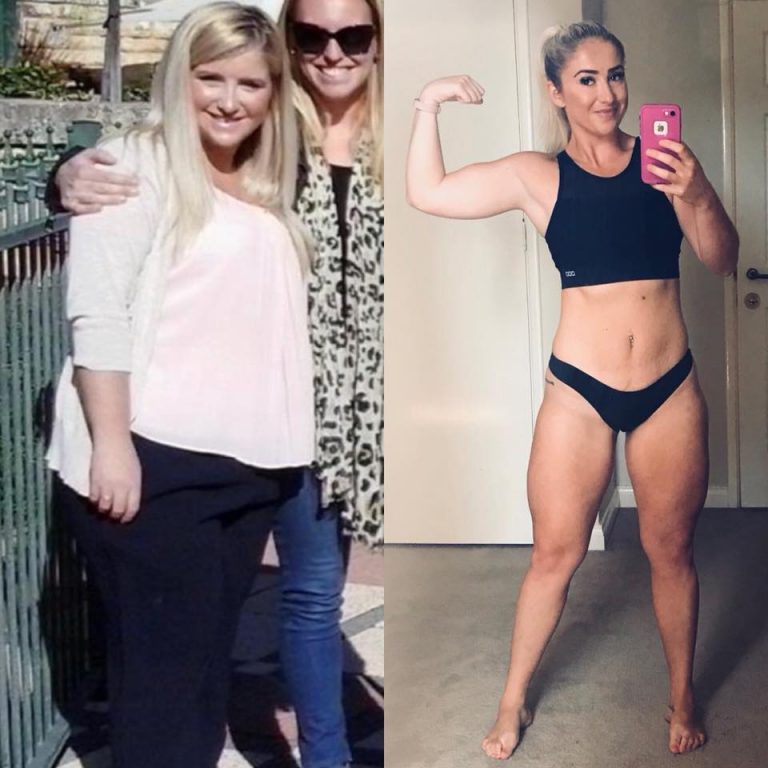 Sascha lost 30kg
Sascha says, "Over 30kg gone from using The Healthy Mummy 28 Day Weight Loss Challenges and maintaining it couldn't be more enjoyable"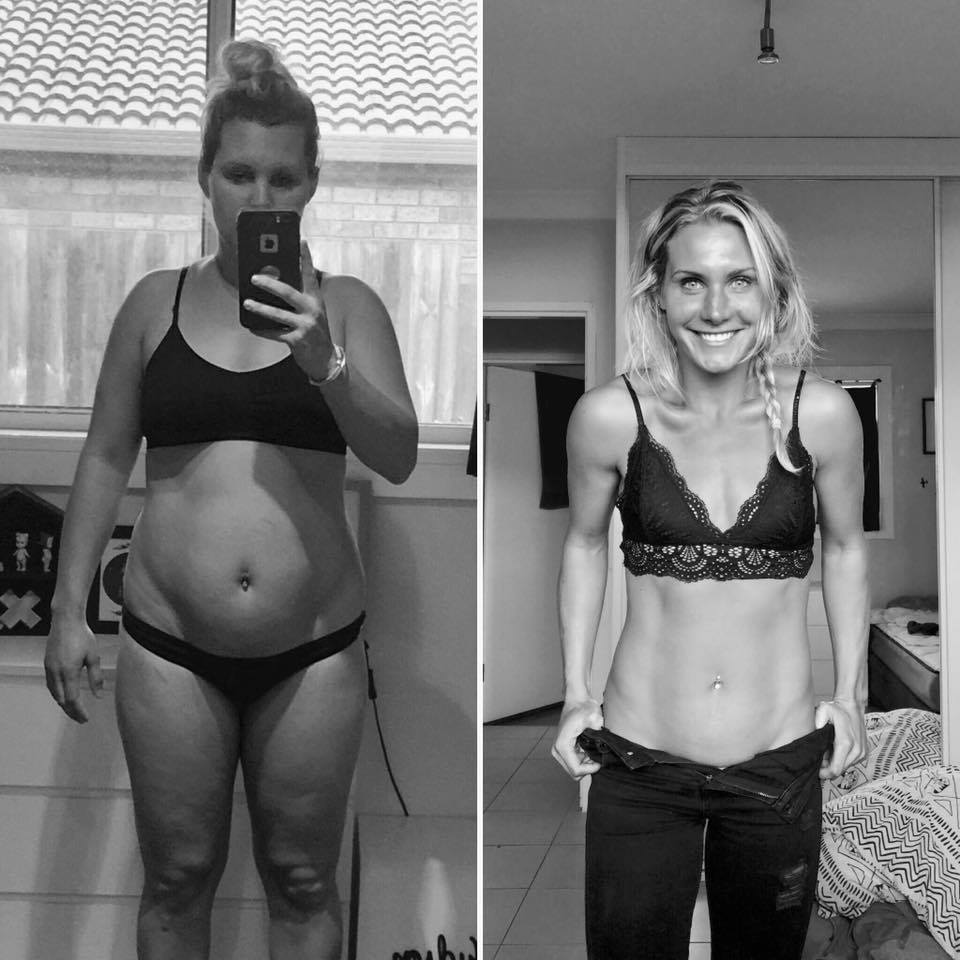 Cicily has lost 56kgs
Cicily says, "Now I'm feeling so happy in myself, full of energy, confidence is back and excelling. I'm just so darn ME! I feel like I can finally be myself, like I was being held back and didn't even realise it! Healthy Mummy you are my rock! Trust in the plans. They've changed my life forever!"