Mums review our Apple Cider Vinegar tablets
Mums in our community are BIG fans of The Healthy Mummy Apple Cider Vinegar Tablets.
Taking daily Apple cider vinegar supplements can help aid weight loss and decreases bloating – so no wonder they are so popular!
Our lovely mums, who are following the 28 Day Weight Loss Challenge, tell us WHY they love these supplements so much…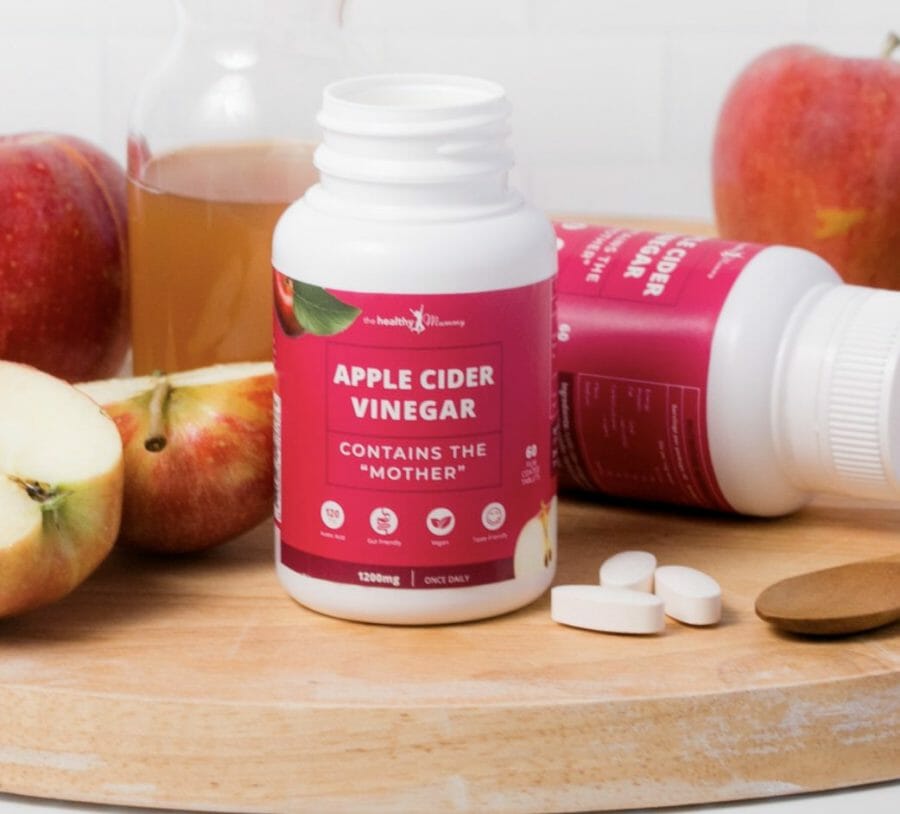 How do Apple Cider Vinegar Tablets work?
The Healthy Mummy's Apple Cider Vinegar is a convenient once-daily serving without the tang of liquid versions.
They contain 120mg of acetic acid per serve, this convenient once-daily tablet is a teeth and taste friendly way to get your daily dose of apple cider vinegar.
Increasing the acidity levels of the stomach is believed to improve the digestive process by assisting the body to break down food during digestion. 
You can totally see why it's such a hit with our mums!
Carla Ackerman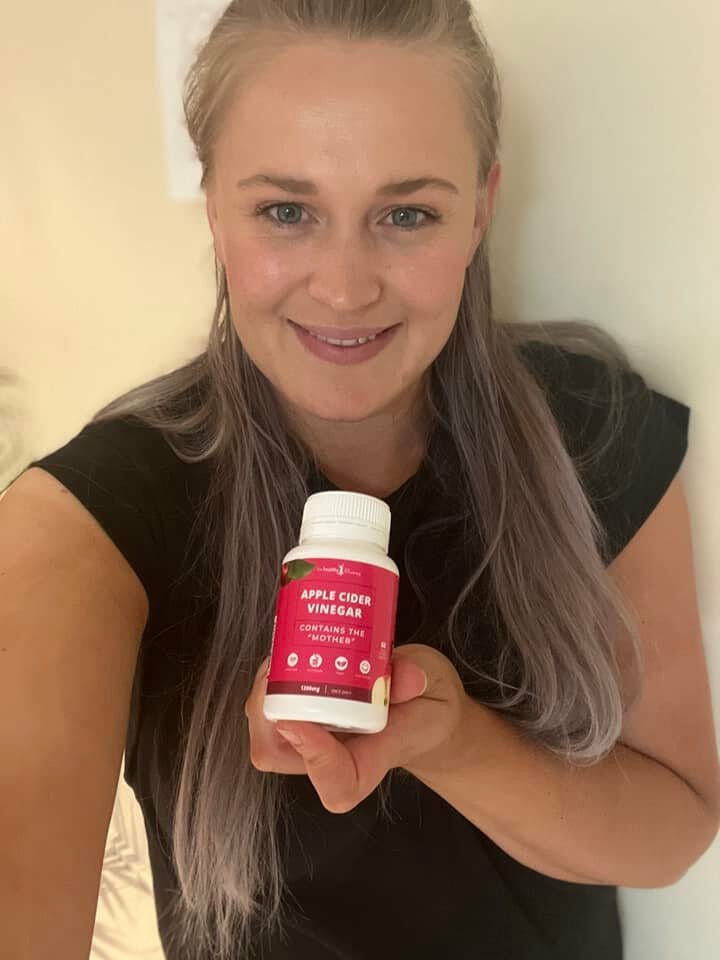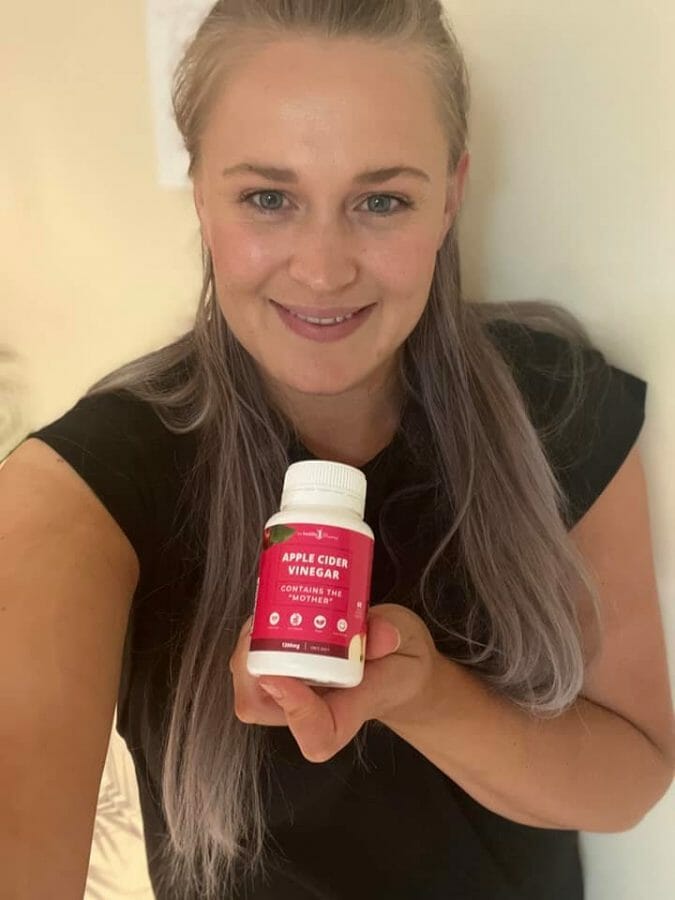 "Ever since joining The Healthy Mummy I have been taking Apple Cider Vinegar Tablets. I love that it's in tablet form because then I don't have to taste it and can just swallow it down with my favourite smoothie or a glass of water."
Holly Ogden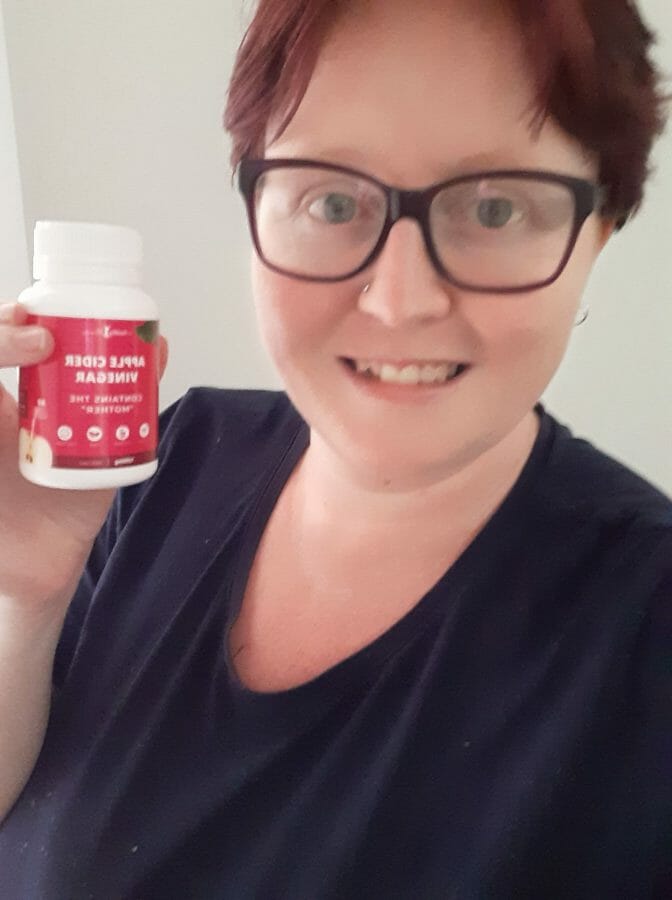 "Love the Apple Cider Vinegar Tablets as I struggle to take liquid form. Easy to swallow and no overwhelming flavour."
Louise Basdekis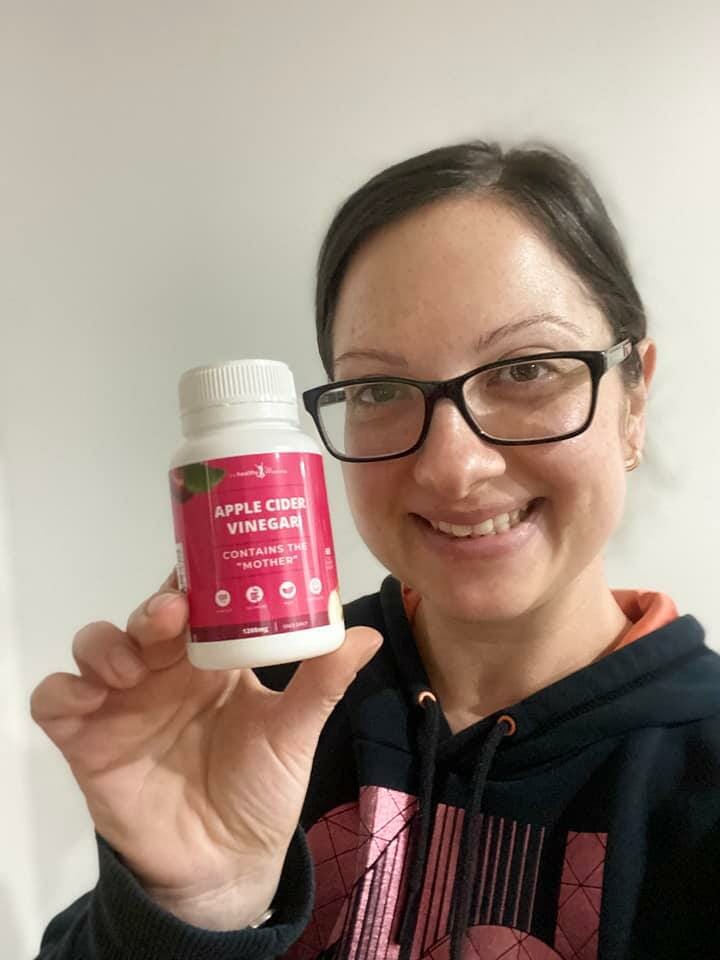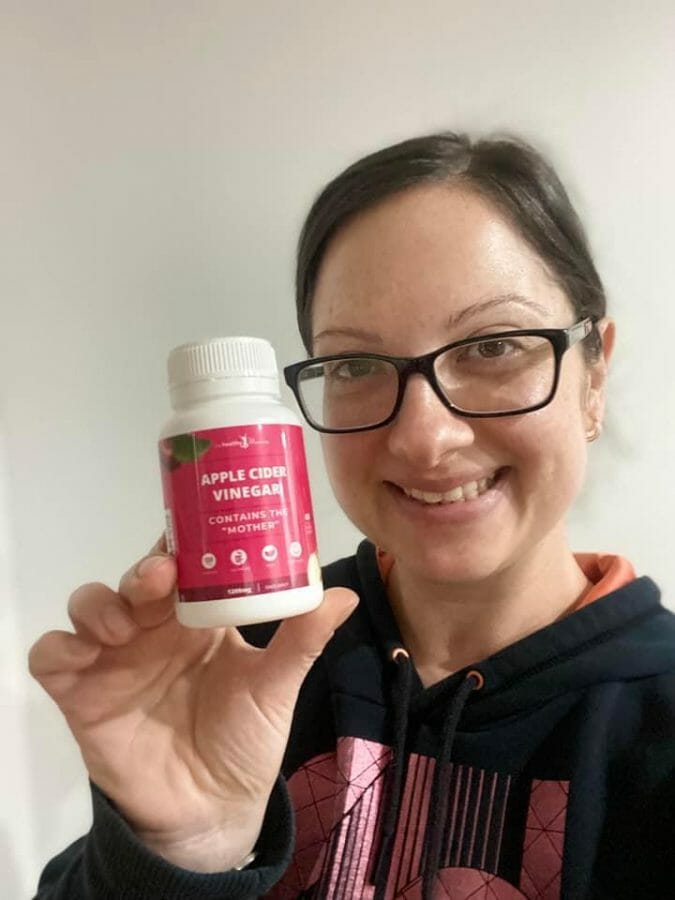 "I use the Apple Cider Vinegar Tablets every morning, since taking them I have found I have less cravings. I don't suffer from indigestion and I just feel my digestion has improved.
"I absolutely hate the taste of apple cider vinegar so these tablets are fantastic so I get all the benefits without the awful taste."
Jo Boniface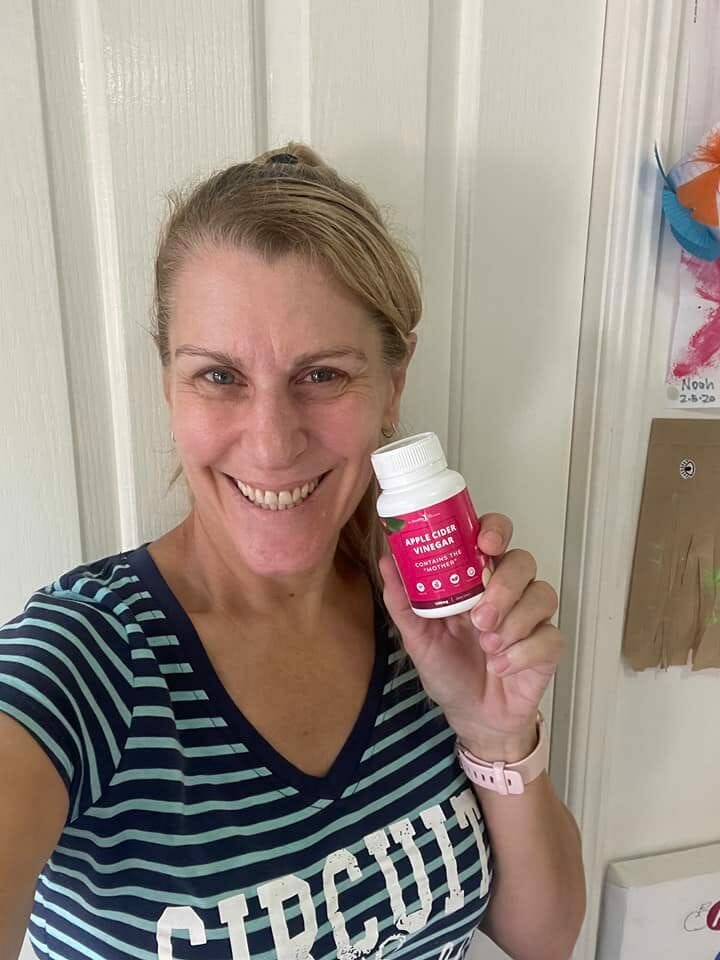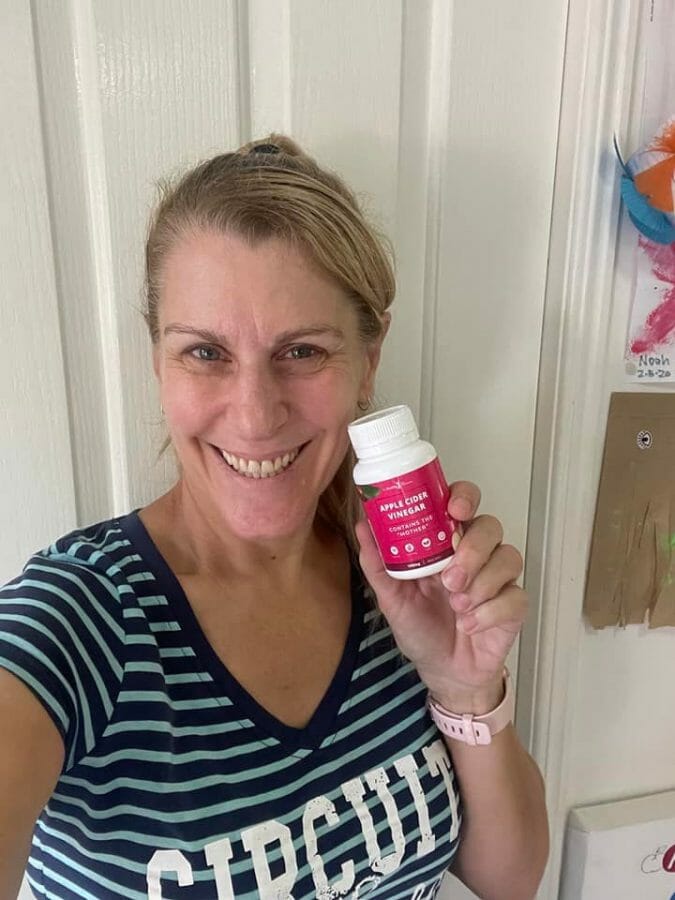 "This is a great way to get your apple cider vinegar daily intake without damaging your teeth or the strong taste is to drink it as a liquid. And so many benefits for improving digestion and reducing cravings."
Shelley Moore
"I love the Apple Cider Vinegar Tablets because they don't give me awful heartburn and being in tablet form, I still get all the benefits without potentially damaging the enamel on my teeth.
"They are also very affordable!"
Leah Cassidy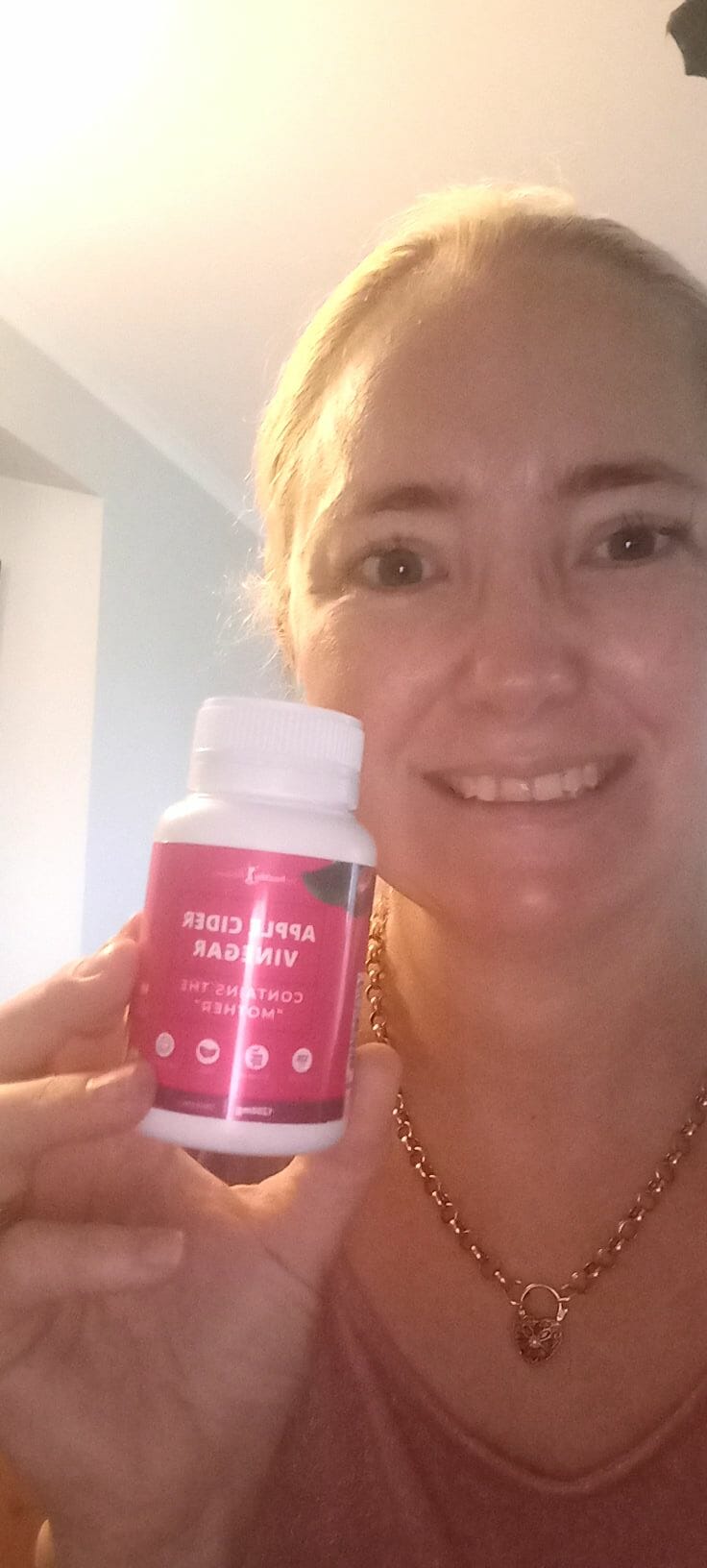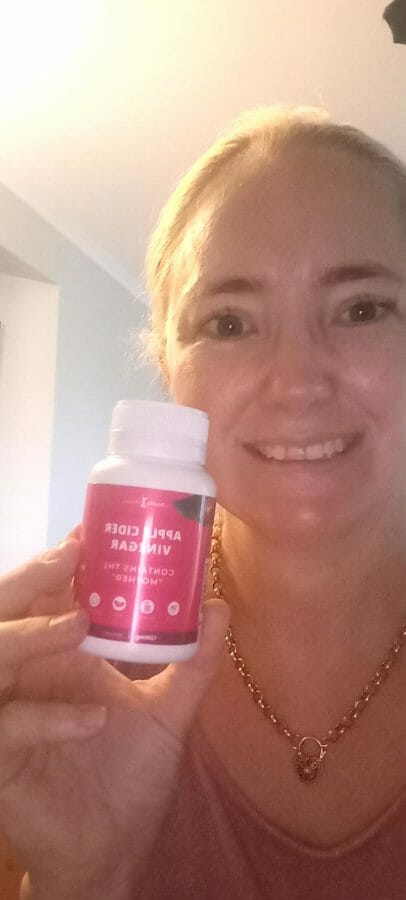 "I love the Apple Cider Vinegar Tablets I've been taking them for a while now they have definitely helped me feel less bloated I love fact you don't need to taste them as they are in tablet form."
Danni Treffone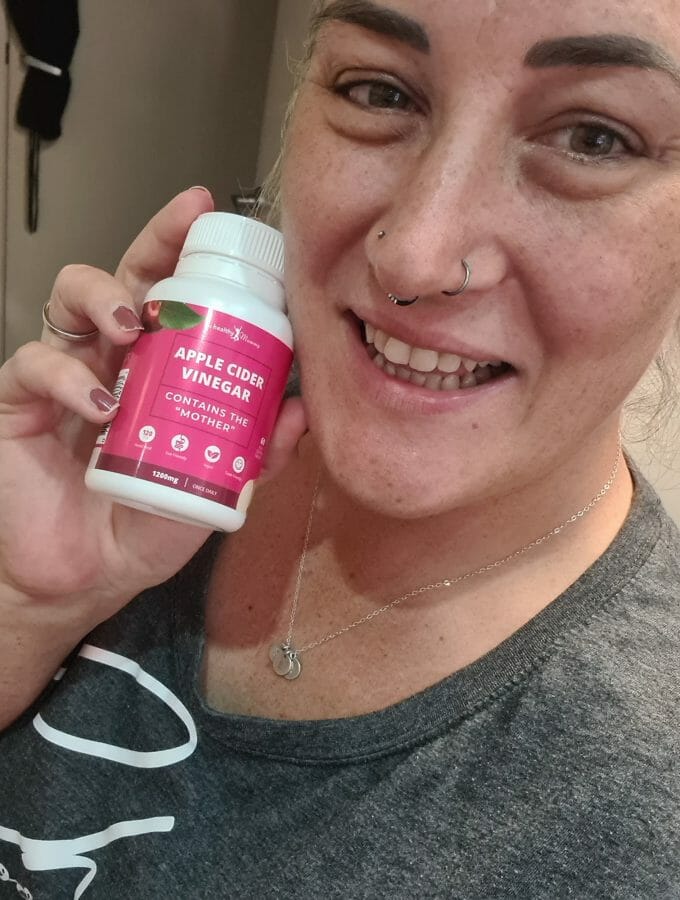 "I've just started taking the Apple Cider Vinegar Tablets. No taste tablet form is by far easier to stomach and take instead of liquid form for the benefits of reducing cravings and improving digestion. Just 1 tab before a meal and I'm good to go."
Shannon O'Malley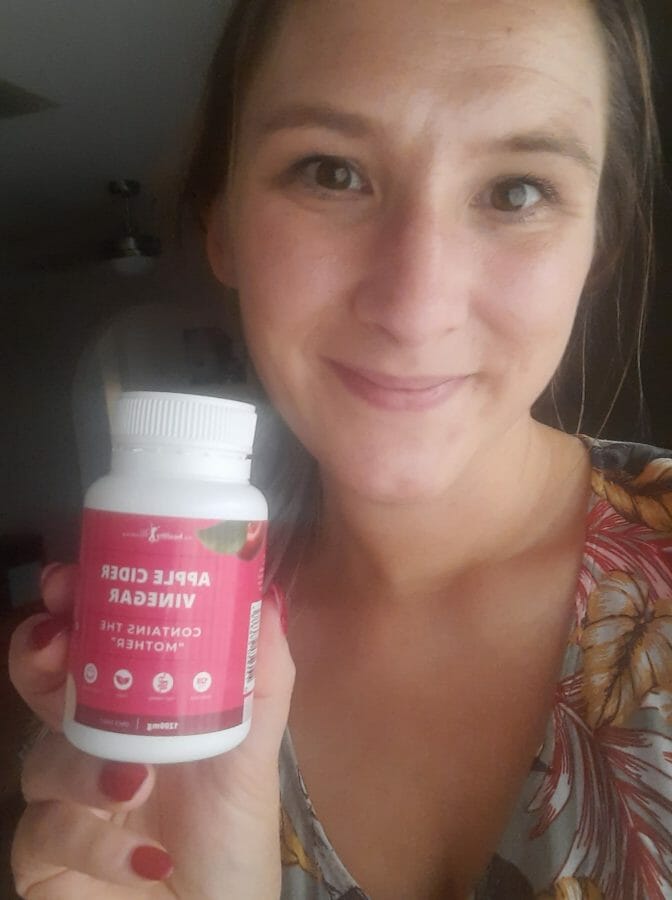 "For years, I have been hearing about the benefits of Apple cider vinegar but couldn't bring myself to endure the taste.
"The Apple Cider Vinegar Tablets allow me to get the benefit without the aftertaste! So excited to add these into my daily routine!"
Shantelle Brumfield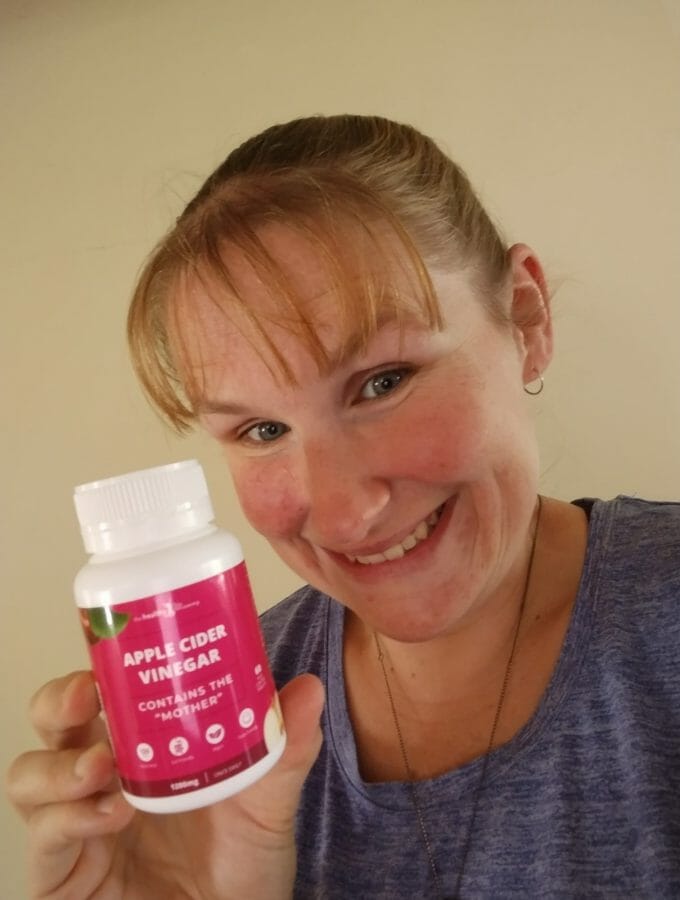 "I have been taking Apple Cider Vinegar Tablets for 4 months and have seen a huge change in how my tummy feels. I love how easy it is to take and without lingering taste. Definitely recommend!"
Amanda Grace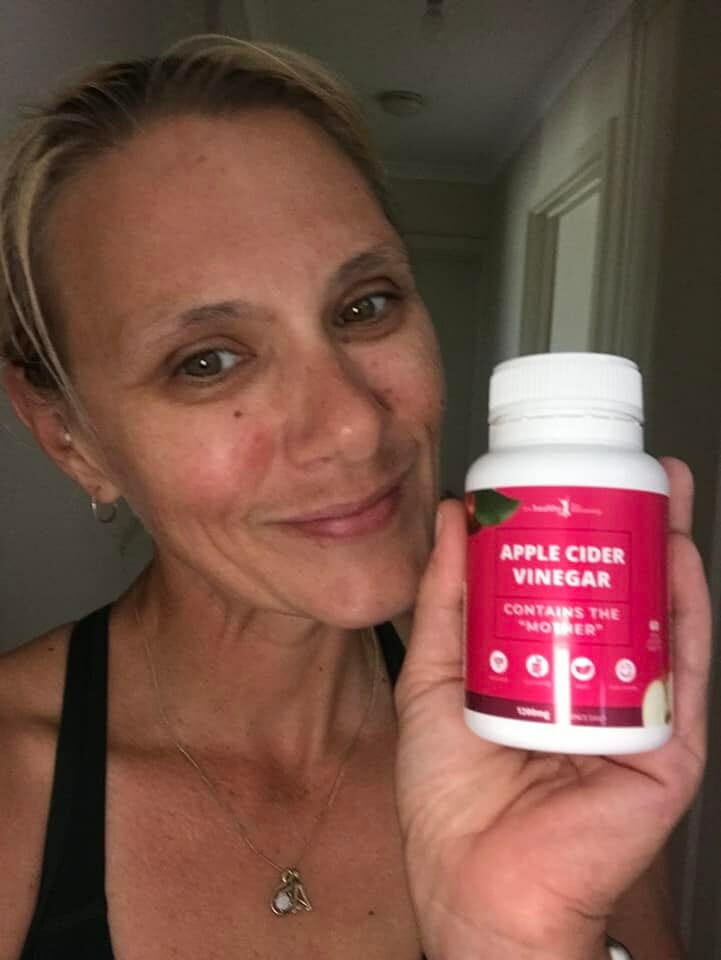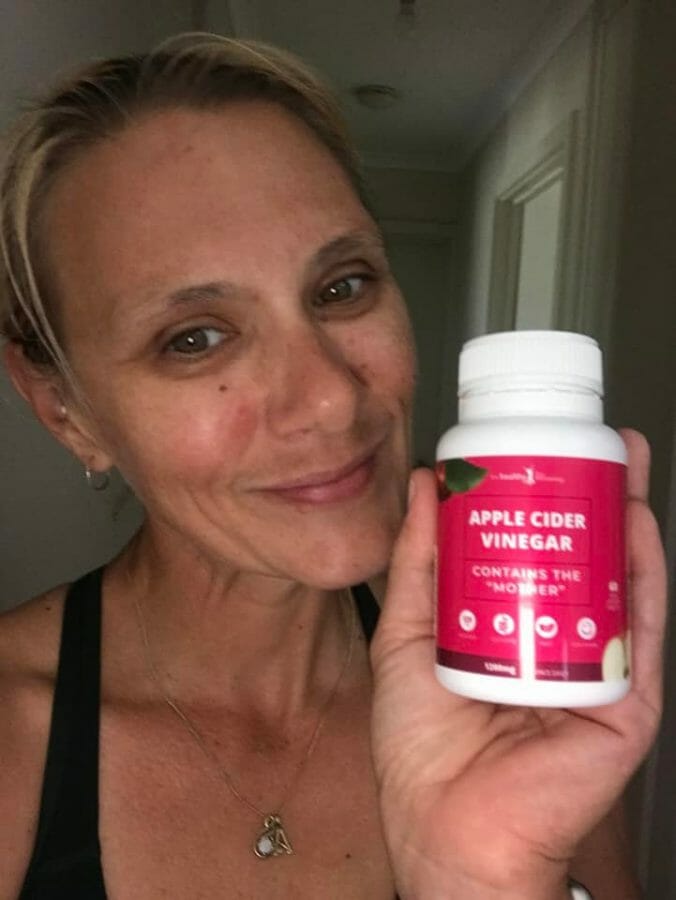 "I've been taking Apple Cider Vinegar Tablets for 15 months I love the fact there beneficial for good gut health but without the taste of apple cider vinegar."
Paula Clarke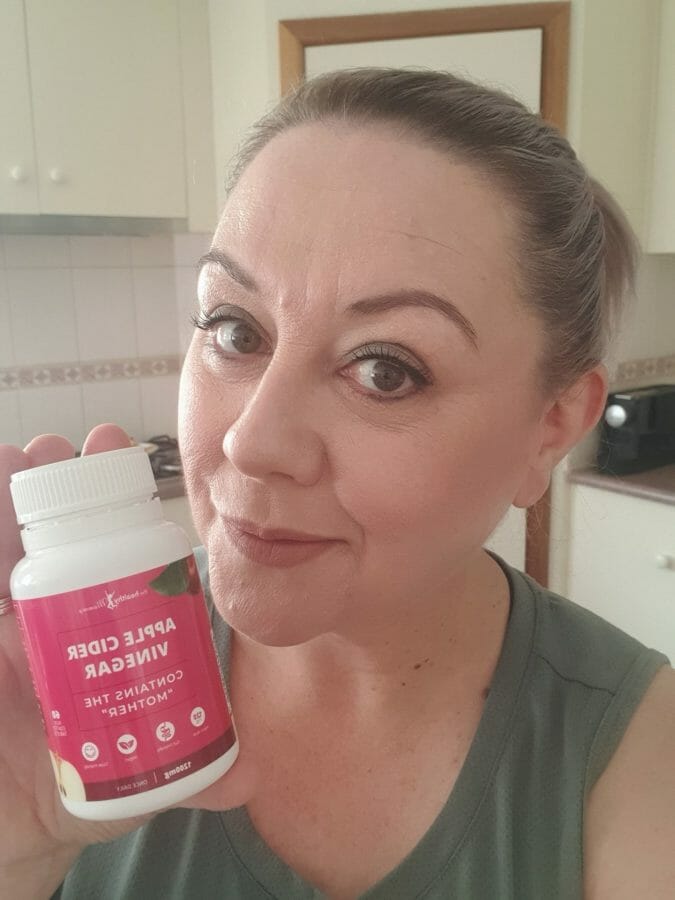 "These Apple Cider Vinegar tablets are my daily go to in the mornings along with a smoothie as I'm running out the door to work.
"As a vegetarian, I eat a balanced diet but find these aid my digestion and keep it healthier. I love nuts, but they don't love me.
"Since taking these tablets daily, my indigestion has completely gone. I also struggled with gallbladder issues for a couple of years before finding relief in these treasures. I highly recommend them – and there is absolutely zero after taste."
Benefits of acetic acid 
Apple Cider Vinegar (ACV) alters your pH levels to make your body less acidic and this increases metabolism, increases bile production, supports weight loss, lowers cholesterol, helps decrease blood sugars and blood pressure.
Why take BEFORE a meal?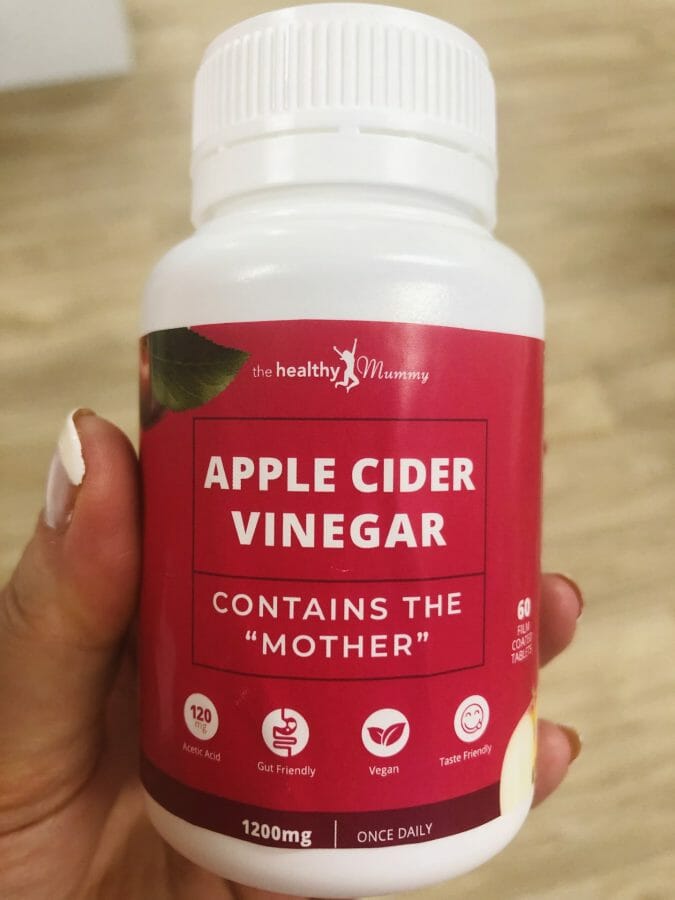 ACV can help to balance blood sugar levels and make you feel fuller so you won't feel like eating as much – so it can act as an appetite depressant.

High blood sugar levels are often linked with obesity and creating abdominal fat, so it's important to keep your blood sugar level as even (not too high or too low) as possible.
Purchase our Apple Cider Vinegar tablets TODAY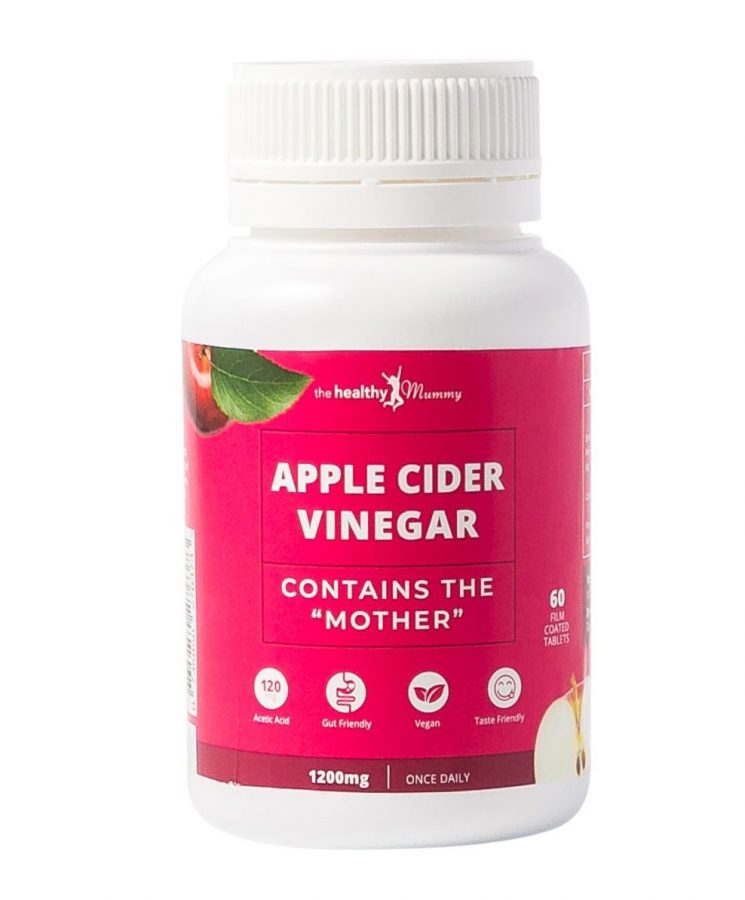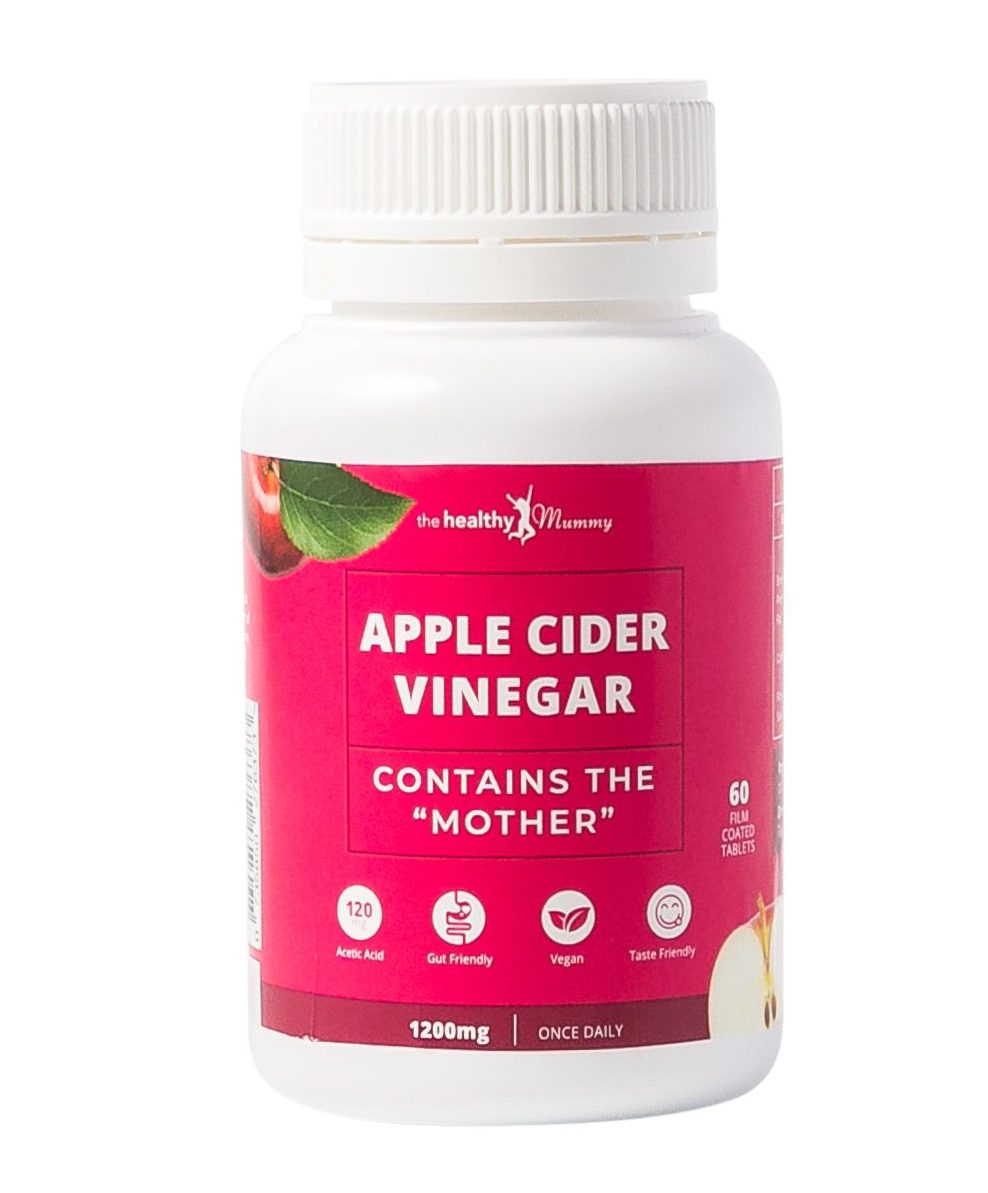 They come in tablet form and you get 60 tablets per product.
Taken once daily
1200mg high strength
Vegan
GMO-free
They're tasteless!