These Mums have transformed their bodies and lives with The Healthy Mummy!
These incredible women have had successes big and small on their weight loss journey. They all agree that they are healthier and stronger and are loving their new found confidence.
We love celebrating their successes by sharing their stories!
These Mums have transformed their bodies and lives with The Healthy Mummy!
Nikki Myles
Nikki says "I am a 46 year old mum of 3 boys who was diagnosed with PCOS (Polycystic ovary syndrome) sixteen years ago.
This right here in the picture is 30kg of sugar! I used to carry that weight around every single day!
No wonder I was tired, unhappy and exhausted all the time!!
By having one or two Healthy Mummy Smoothies and simply following The 28 Day Weight Loss Challenges  I have lost 30 kilos and have been happily maintaining it for over 12 months
I have done this and so can you!!"
Ally Hall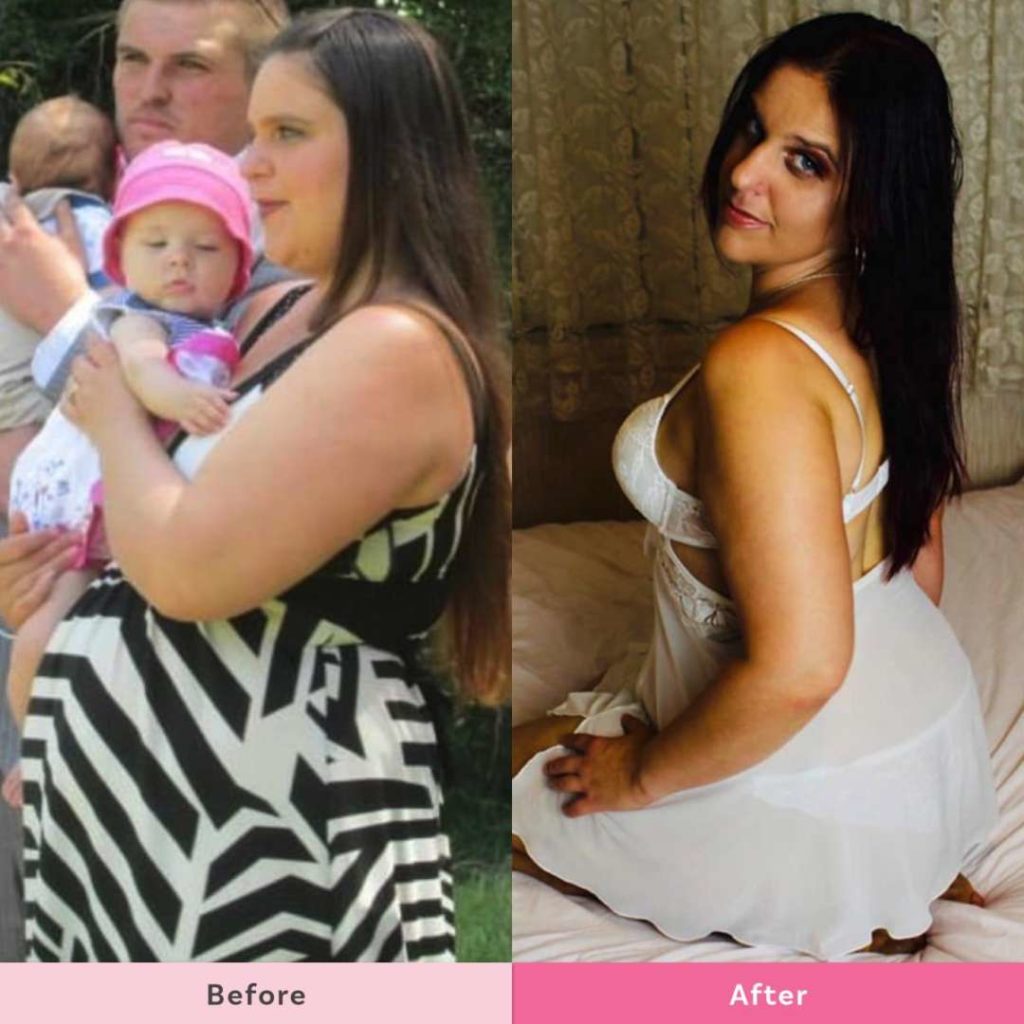 Ally says, "In the first picture I was at my heaviest weight and had the lowest self-esteem.
Since finding The Healthy Mummy and following The 28 Day Weight Loss Challenge I've lost over 20kg and have found me and feel super confident! The second picture was just a couple of weeks ago and while I hate to admit I've actually put on 4 kilos I still feel fabulous knowing I have the tools and support at my fingertips."
Lauren Clayton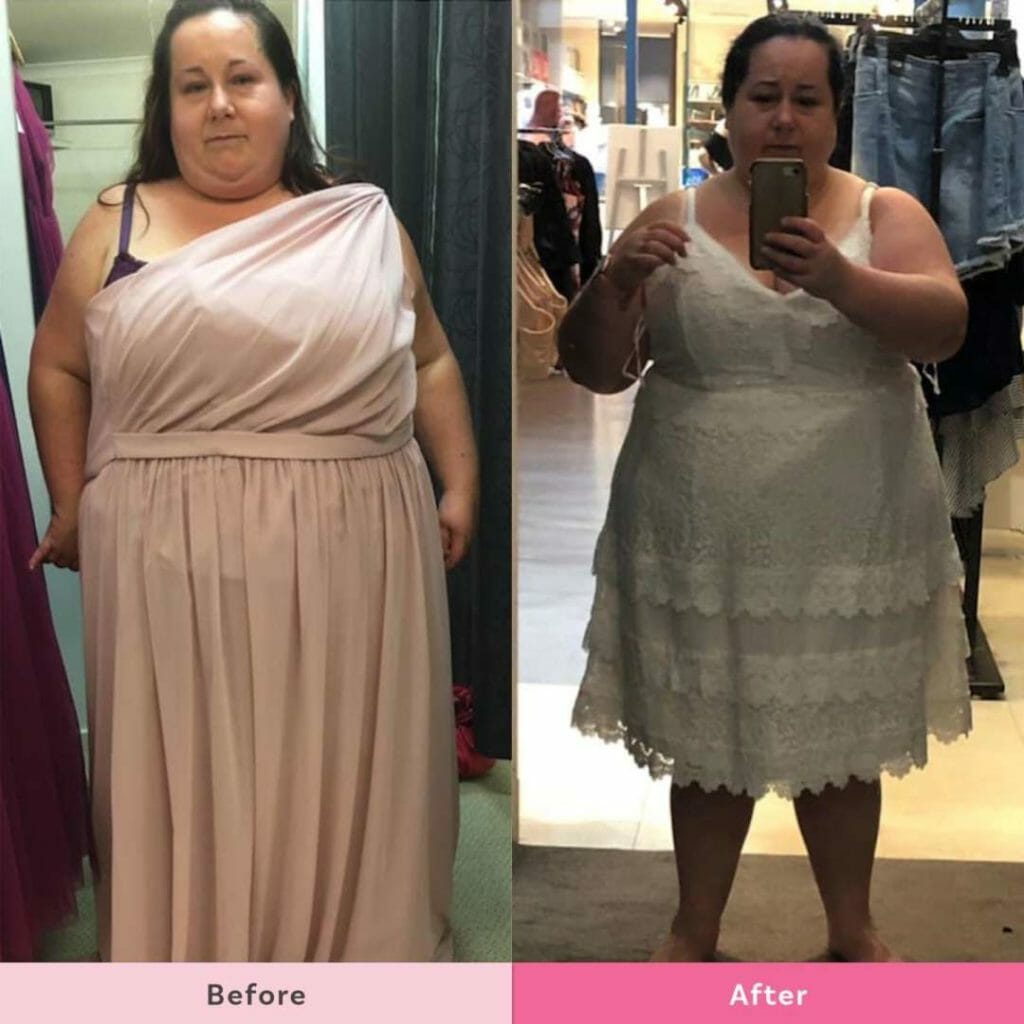 Lauren says, "Who automatically walks into the clothes shops and still picks up the bigger size to try on? I do every time. And then I get upset when it doesn't look right. I was standing in the mirror criticising myself when the shop assistant in City Chic said: "that's too big". I reluctantly tried on the next size down and was shocked when I needed to do down one more size. It wasn't hanging at an odd angle, it looked nice and I could breathe in it. Everything I tried on that day was a medium when early Feb I was extra large in everything there.
The Healthy Mummy has helped me in more ways than I could ever imagine. The 28 Day Weight Loss Challenges can be adapted to suit anyone! Vegetarian? Busy Mum? Juggling work and raising a family? Time poor? There are so many tools that will help you!
Between the two photos, there is only about 7kgs difference. I have gained so much confidence, my husband is also benefiting from it and making healthier choices and I'm just happier in myself  – I'm not smiling in the second photo as I'm a bit stunned that it fit me!"
Nicole Deakes Brown
Nicole says, "There are three years apart in these pictures. My journey has had its up and downs, I felt like giving up but I wanted to be fit, healthy and strong. I lost a great deal of weight before I found The Healthy Mummy by cutting out food. Since joining The Healthy Mummy in July 2018 I managed to lose another 5.5kg.
I am HEALTHIER
I am FITTER
I am STRONGER
I have more CONFIDENCE
I am HAPPIER
I am not perfect whatever that may be but I am PERFECTLY ME.
I am teaching my girls about making healthier choices, to eat in moderation and balance. This is my new LIFESTYLE and not a DIET."
Chloe Nichols
Chloe says, "To be honest I never thought of myself to be this big. Yes, I knew I needed to lose weight, but it's not until now I realise how unhealthy and unhappy I was. The Healthy Mummy has changed my life.
It's the simple things, I'm the biggest chocoholic, and I still eat chocolate, but not every time I walk past one. I love to exercise. It feels bloody good. I love putting on clothes and not feeling like a slob. But most of all I'm happy!!!
I have a few more kilos to go and lots more toning but I'm well on my way to reaching my goals." 
Zena Mason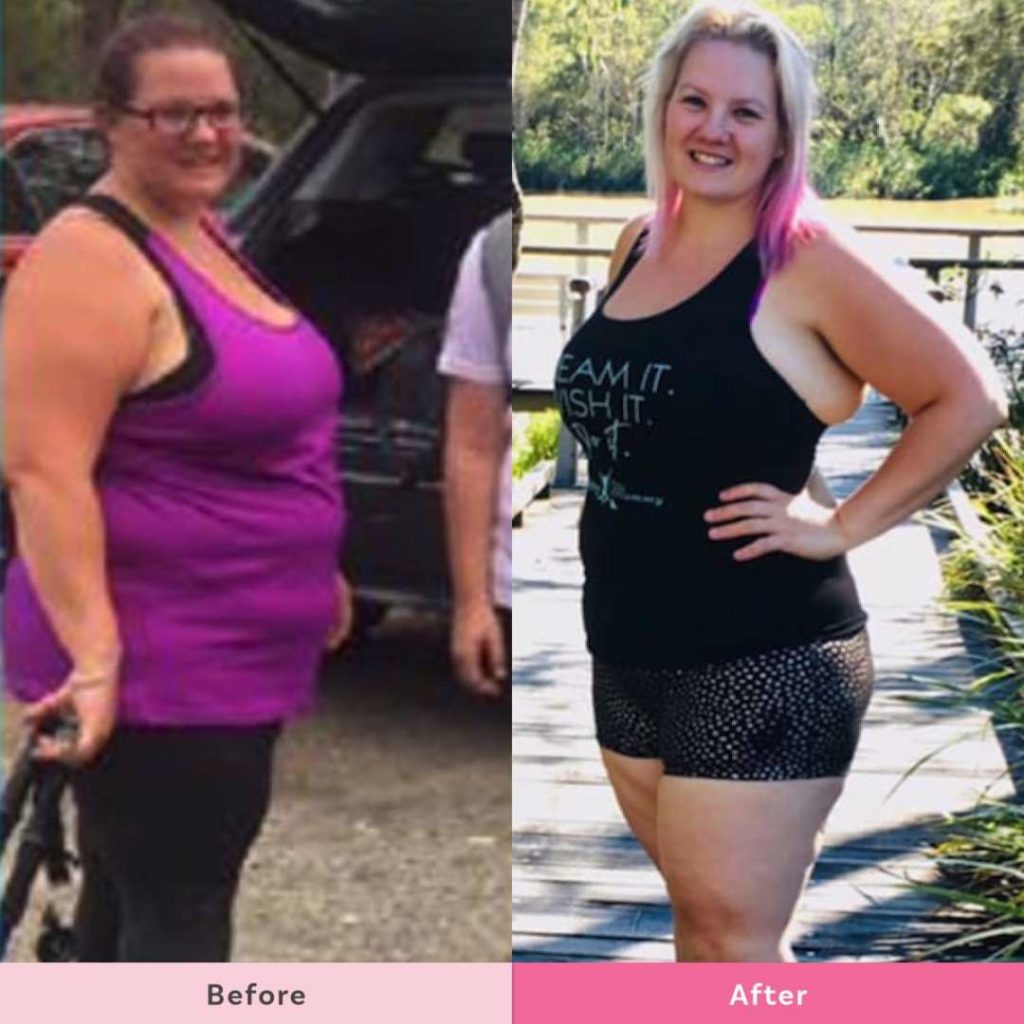 Zena says,  "I'm feeling a little defeated at the moment, coming out of shark week, caffeine free and snacking a little too much. Am I beating myself up… absolutely! I can't lie but my results are there, my confidence and happiness are there. I've been with The Healthy Mummy since July 2017, most of my weight loss completed in the first eight months and there is no doubt in my mind I could have reached my goal earlier but I know I'm going to get there!
In all honesty, that's what I love about being a Healthy Mummy Lifetime member and this being a lifestyle change it doesn't end after four weeks or eight weeks. I'm not scrambling to find my next challenge hit or pick me up. It's an everyday thing, I stumble, I fall and I get back up!
I plan on being on earth for another forty plus years and I definitely know that I won't be breastfeeding or having sleepless nights for all of them (who knows right) he is a toddler!
Take the good with the bad, work on why you aren't where you are yet and as I always say – do not ever give up!
Awesome job ladies! We are so proud of all you have accomplished.
Are you ready to be a Healthy Mummy? Join the 28 Day Weight Loss Challenge today.

If you are wanting to lose weight and improve your energy – not to mention – help improve your overall health and wellbeing – our 28 Day Weight Loss Challenge is an awesome program to check out.
Our 28 Day Weight Loss Challenge includes:
28 days of at home exercise routines (no gym needed) – with video instruction
Customisable and breastfeeding friendly meal plans (including 7 Day Cleanse)
Challenge combines Pilates exercises with interval and circuit training (HIIT)
Suitable for basic to advanced fitness levels
Home to thousands of EASY-TO-MAKE recipes!
To learn more about our 28 DAY WEIGHT LOSS CHALLENGE CLICK HERE or purchase our Smoothies