Meal prepping can help keep you on track when it comes to hitting your weight loss goals. But it takes a little strategy and planning in order to get it right and make meals that you will continue to enjoy for more than just a few days.
Rebecca Maree says that this is her first 28 Day Weight Loss Challenge. She says that she didn't meal prep last week and found it hard to keep up with her meal plan so she planned ahead for week two.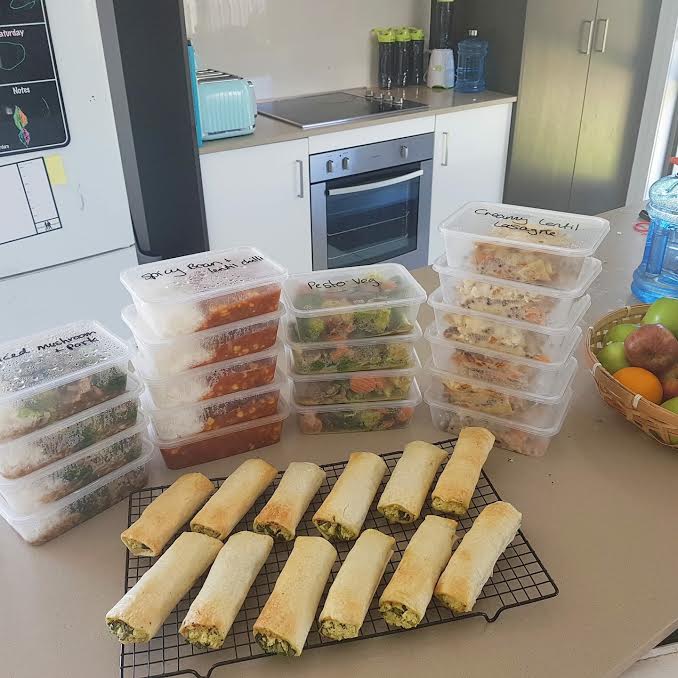 Meal prepping helps you stay on track
Rebecca says that there are many reasons why she didn't meal prep including laziness, ease of access to the kids' dinners and snacks, etc.
She says that she "planned ahead for week two and spent a couple of hours in the kitchen getting all of the hot meals cooked, portioned out and into the freezer ready for tomorrow."
Rebecca says that there won't be any food wastage this week which is a bonus!
"I haven't been able to start any of the exercises as I tore a ligament in my foot two weeks ago so I'm in a moon boot and struggling to get anything at all done due to the pain and the painkillers." 
Shopping for the meal prep
"Shop-wise, I do my 28 Day Weight Loss Challenge shopping separate from my family shop. The only reason being that I do my shop on a Friday and my kids all go to their dad's for the weekend so I get their food and school food on a Sunday afternoon.
My first 28 Day Weight Loss Challenge shop was $160, and because I didn't meal prep, a lot went to waste, or to the Guinea pigs. The shop for week two came to $117 because I'm doing a meat-free week. (Apart from the pork mince; I used that instead of tofu because I had it in the freezer).
My Healthy Mummy Smoothies should arrive tomorrow so I'll be doing smoothies for breakfasts and afternoon snacks and I'm so excited!!! (I skip morning snack because I'm never hungry between breakfast and lunch)
I will definitely be doing next month's 28 Day Weight Loss Challenge as well though because I signed up for the whole year.
I'm loving the 28 Day Weight Loss Challenge because it is really helping me to make better food choices and focus on portion control. And I'm loving the app because it's so easy to use! It doesn't annoy me with constant notifications like other apps I have tried either. 
Depending on how my day is going it has been so simple to swap out meals and snacks, enter in my own calorie calculation for a different meal, or just skip a snack altogether. 
Plus by meal prepping I think I will also have enough meals left in the freezer to cover week 3 as well, so no grocery shop needed, HUGE BONUS!"
Join thousands of mums on the MUMS ONLY Challenge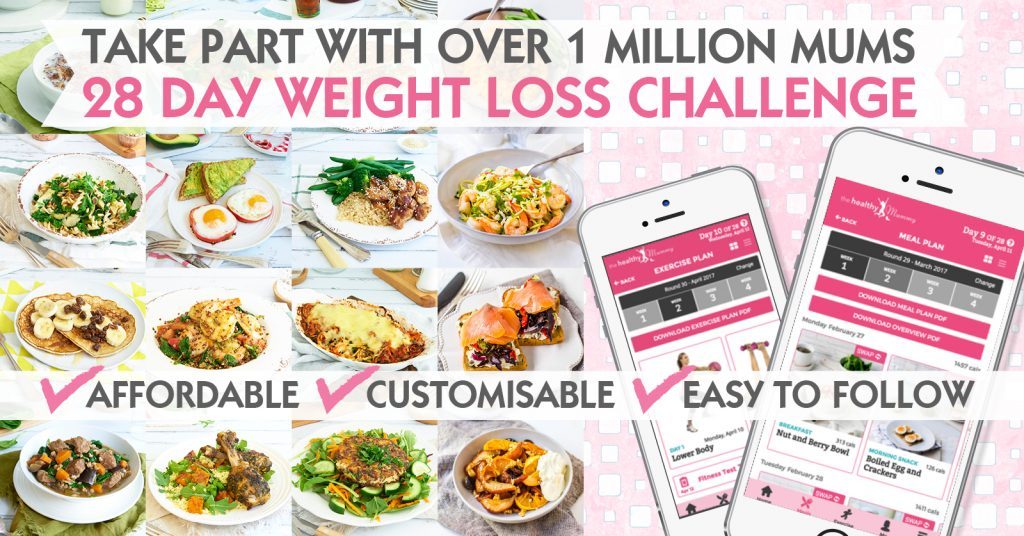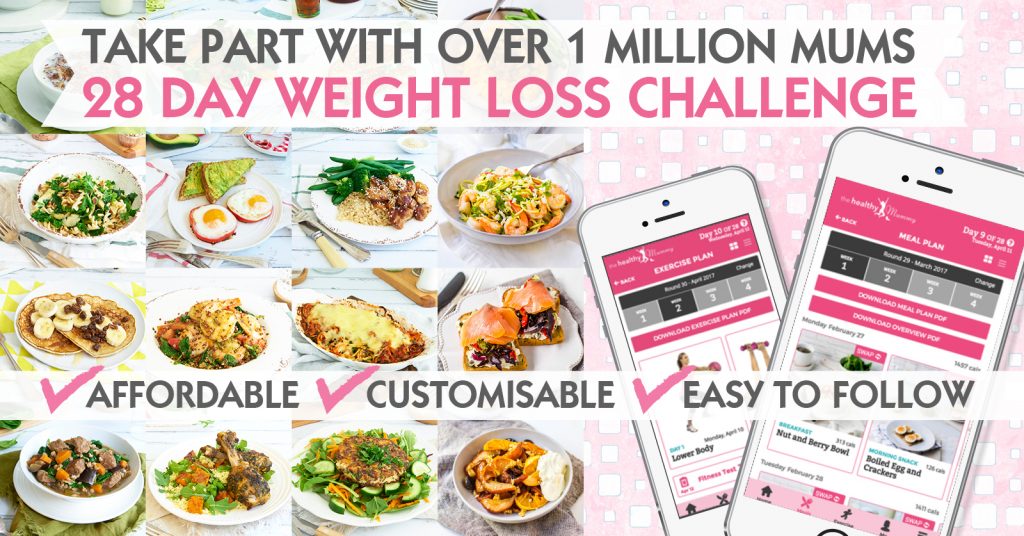 Whether you have 5 kilograms to lose or 35 kilograms to lose – The Healthy Mummy is here to SUPPORT YOU and your PERSONAL WEIGHT LOSS JOURNEY.
To find out more on the 28 Day Weight Loss Challenge click here.
Save Time.  Save Money. Lose Weight.