8 mums share their weight loss tips after losing 126 kilos between them
We love to see our Healthy Mummy's progress shots on the 28 Day Weight Loss Challenge. Often the best motivation and inspiration is to see how other people are doing.
This is exactly what The Healthy Mummy community is all about!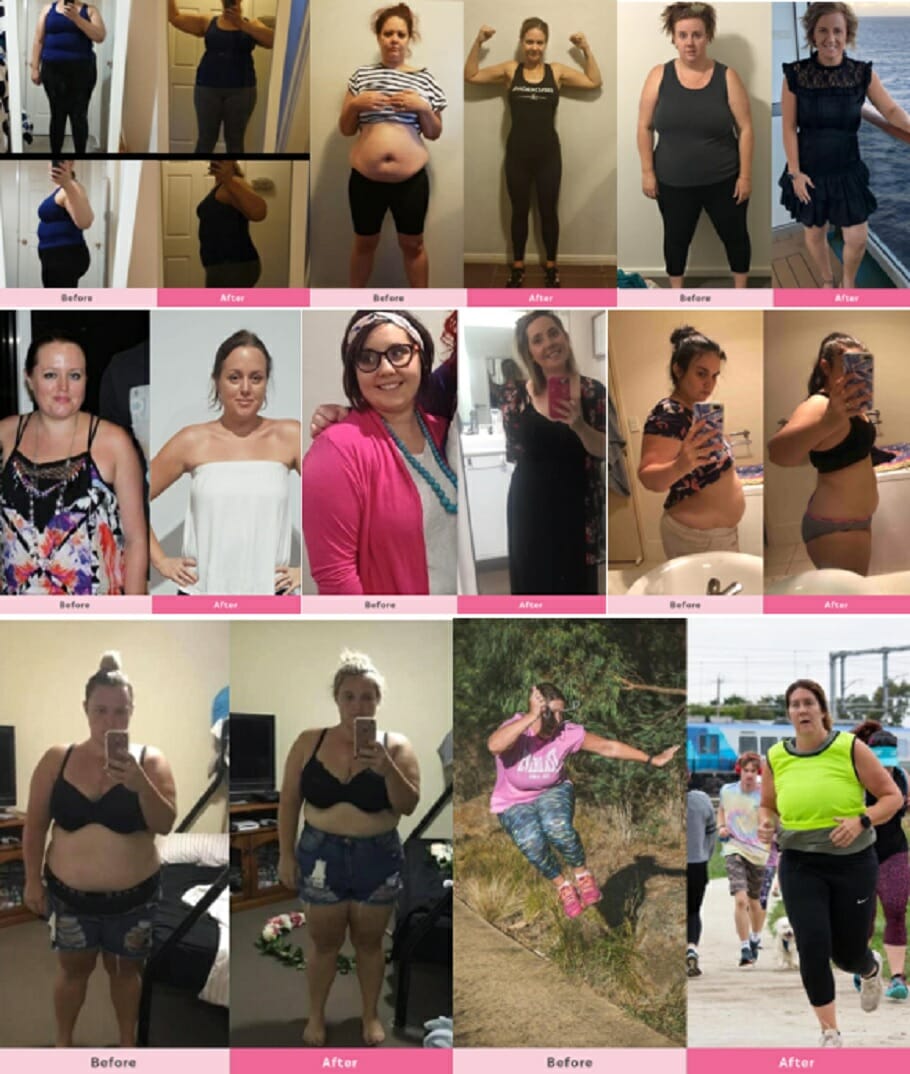 8 mums share their weight loss tips
These mums share with us how The Healthy Mummy 28 Day Weight Loss Challenge has helped them transform their lives for the better and not just by losing weight.
Laura Lilley has lost 25kgs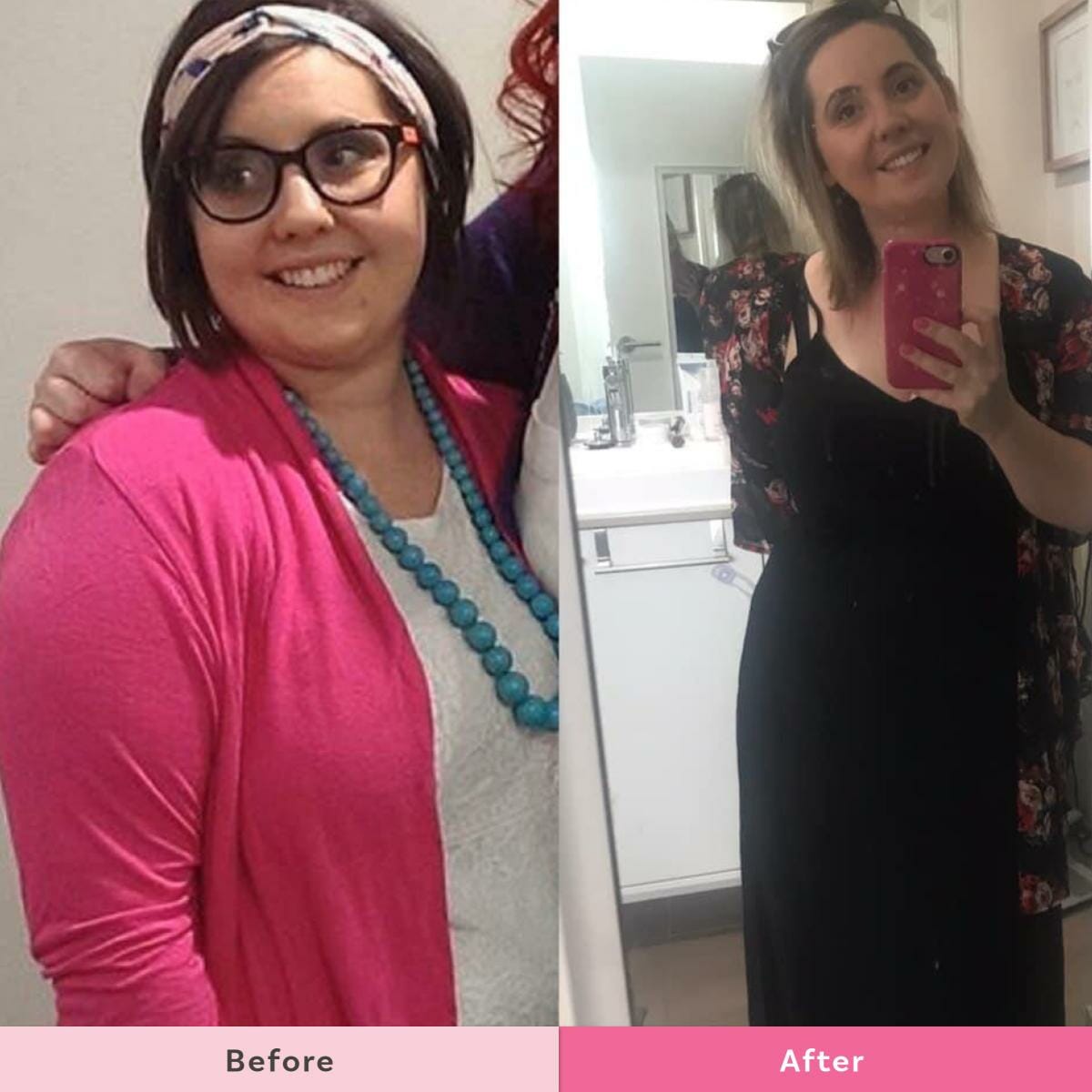 Laura shares, "As of my weigh in on the weekend, I have officially lost 25kg!
"In the picture on the left, I am 95kg, depressed anxious and spent the better portion of that evening crying on the floor of my walk-in wardrobe, because I was meant to go out and NOTHING fit me. In fact, the cardigan was to hide the fact that I couldn't do up my top.
The picture on the right was taken on Saturday, 70kg, size 10 dress, no longer medicated for my mental health and my clothes still don't fit me, but for a much better reason.
"Losing weight was never about "being a babe". It's always been about ditching the medication, finding me again, and sharing a fun and healthy life with my loves. It's been hard work, but damn it's worth it."
Marguerite Farago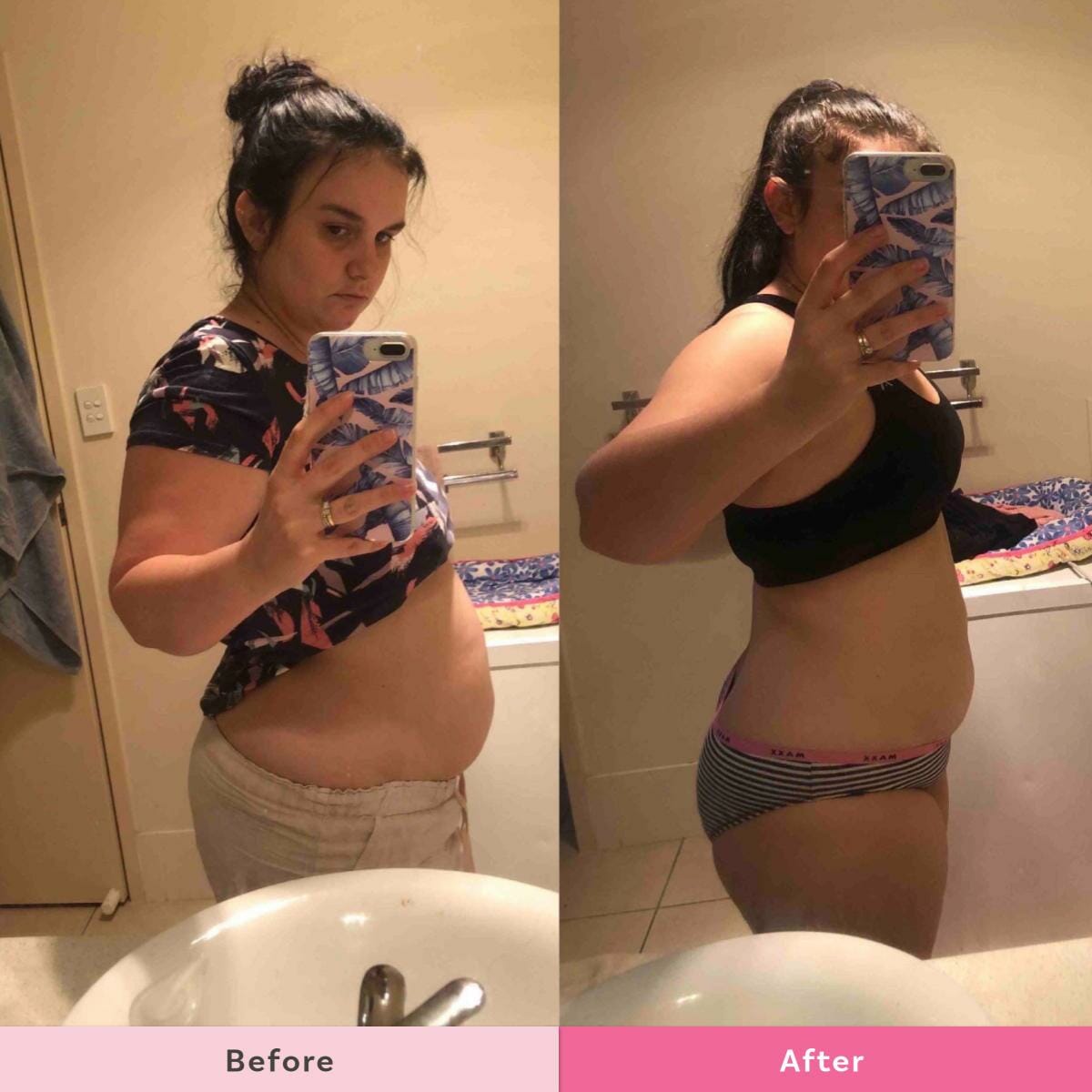 Margi says, "Just chip away every day and you will get there!" 
"That's my mantra now, also take progress photos, even if you don't like the first one the subsequent ones will keep you super inspired."
Hannah Pech has lost 35kgs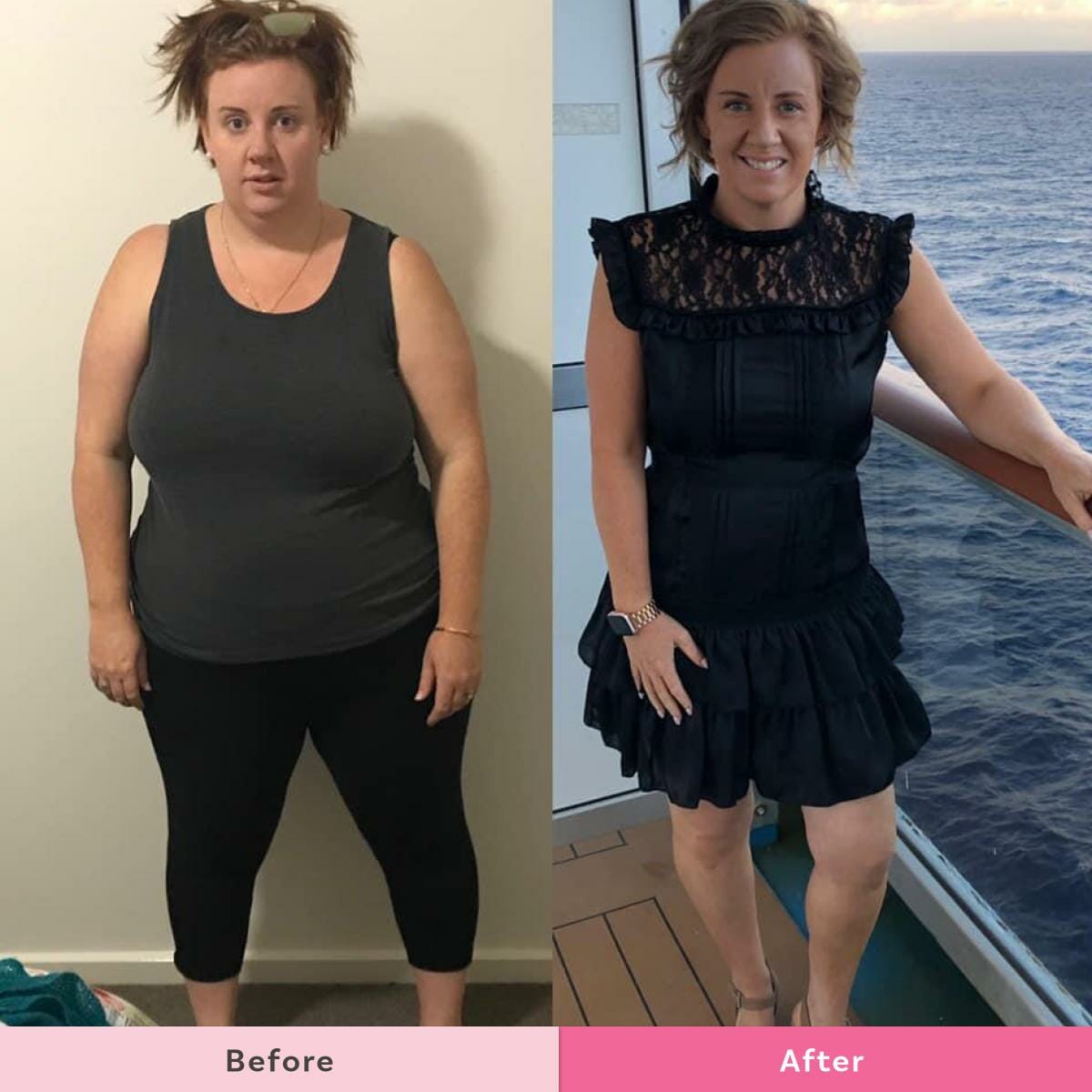 Hannah shares, "I am a big believer in what you put in you will get out."
The Healthy Mummy community is here for you, to support each other and help each other. What you put in you get out.
The Healthy Mummy app is a one-stop shop for all your accountability needs. What you put into it you will get out.
Combine these 2 amazing tools and you have a recipe for success!
Size 20-12. Over 35kg gone forever!"
Tanya Priest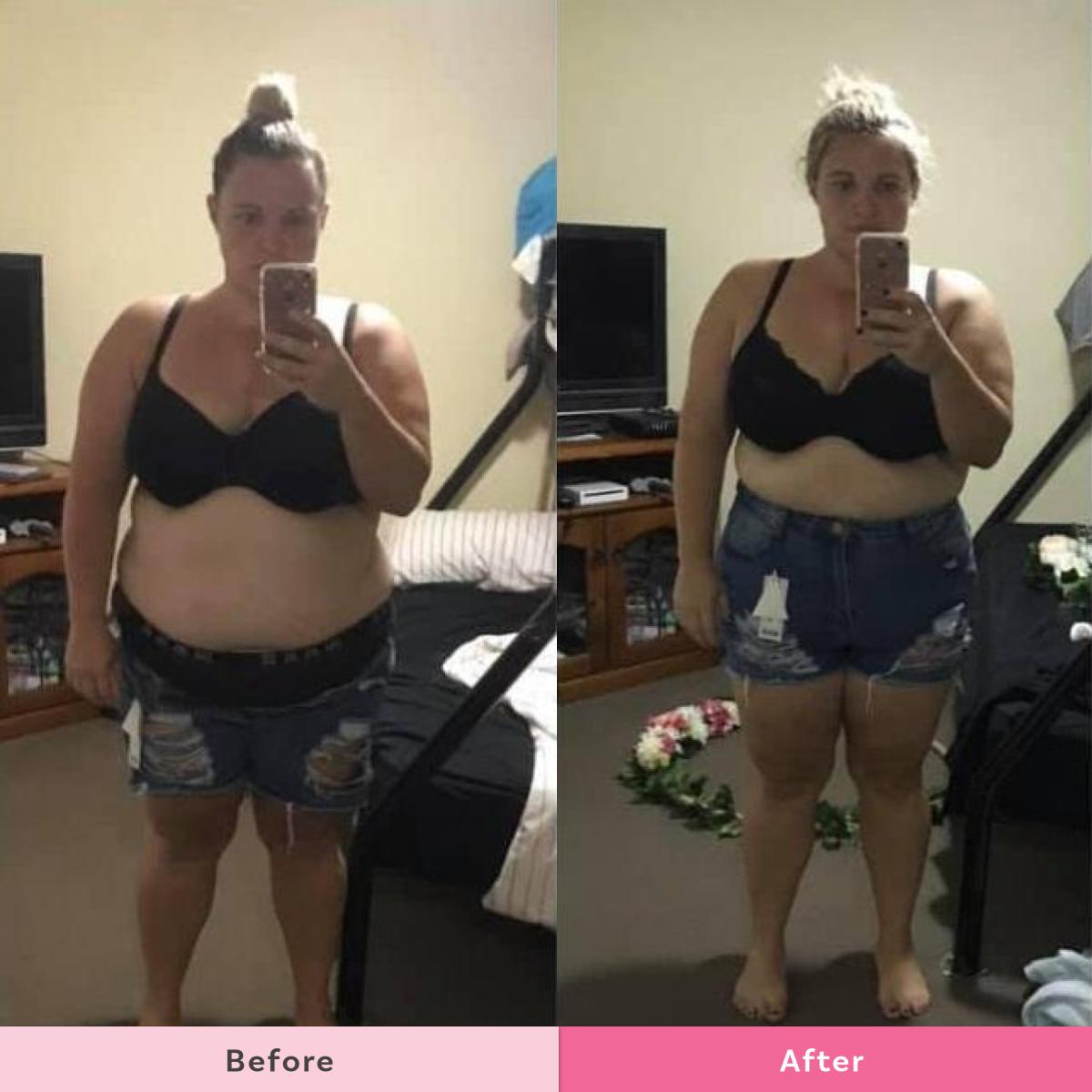 Tanya says, "I haven't posted a transformation Tuesday picture since restarting my journey 8 weeks ago, but YAY the shorts finally do up so I thought I'd celebrate and post.
My first picture was near the start of my journey but not at my biggest and me last night feeling good after dance class last night. The 2 photos in shorts are from restarting my journey 8 weeks ago till this morning when yay the shorts did up.
"So so happy and excited to be back on my Healthy Mummy journey I'm just not willing to quit on myself."
Elizabeth Swan has lost 7kgs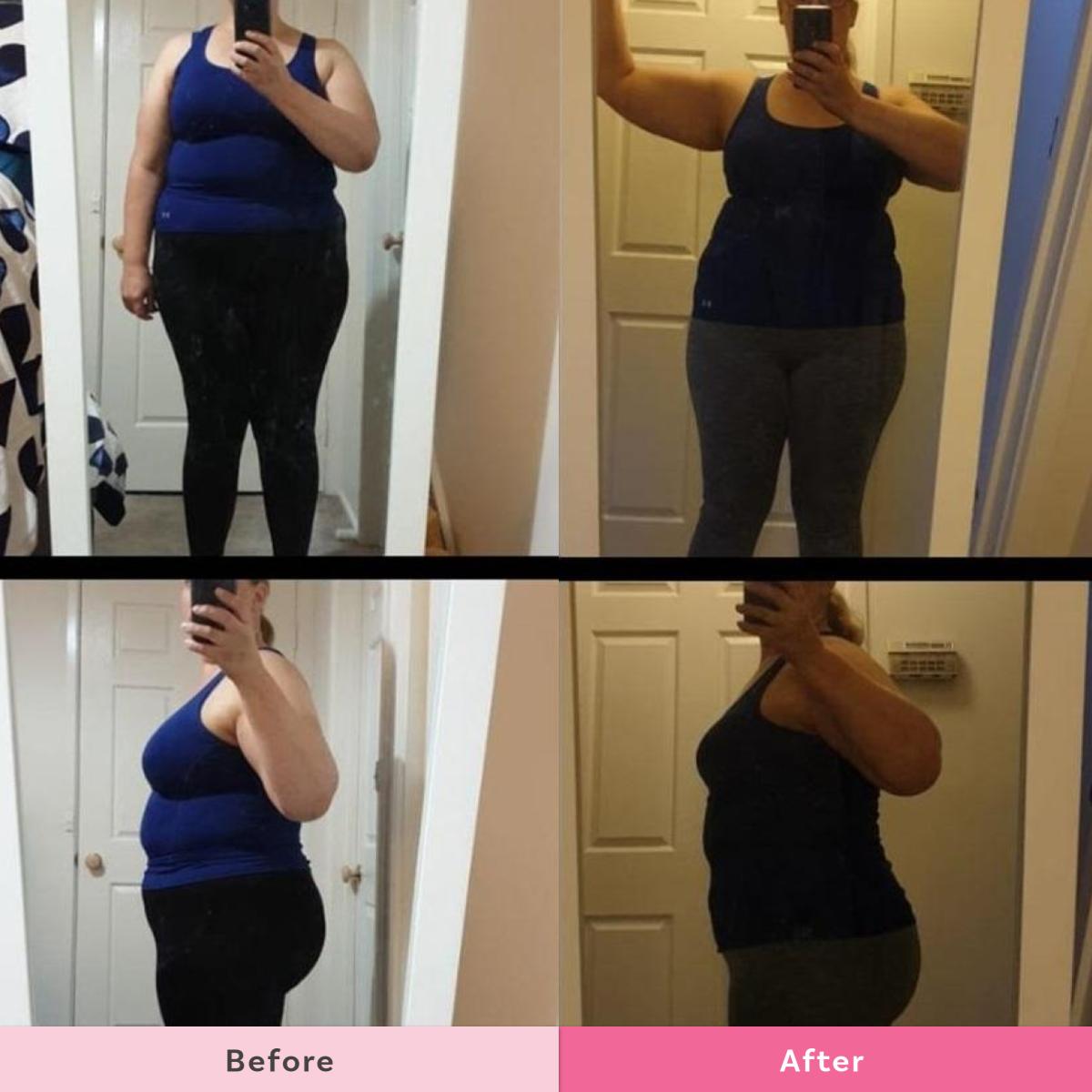 Elizabeth shares, "This is my 3rd challenge and this is my progress so far since 5 January following the meal plans and online exercise 6 days a week.
I still have a lot to go but 7 kilos and a lot of cms so far (pity most of it is off my chest lol).
"I am loving not feeling like I am on a diet – I still go out occasionally knowing the Healthy Mummy lifestyle is there for me tomorrow!"
Fa'asega Vandermade has lost 42 kgs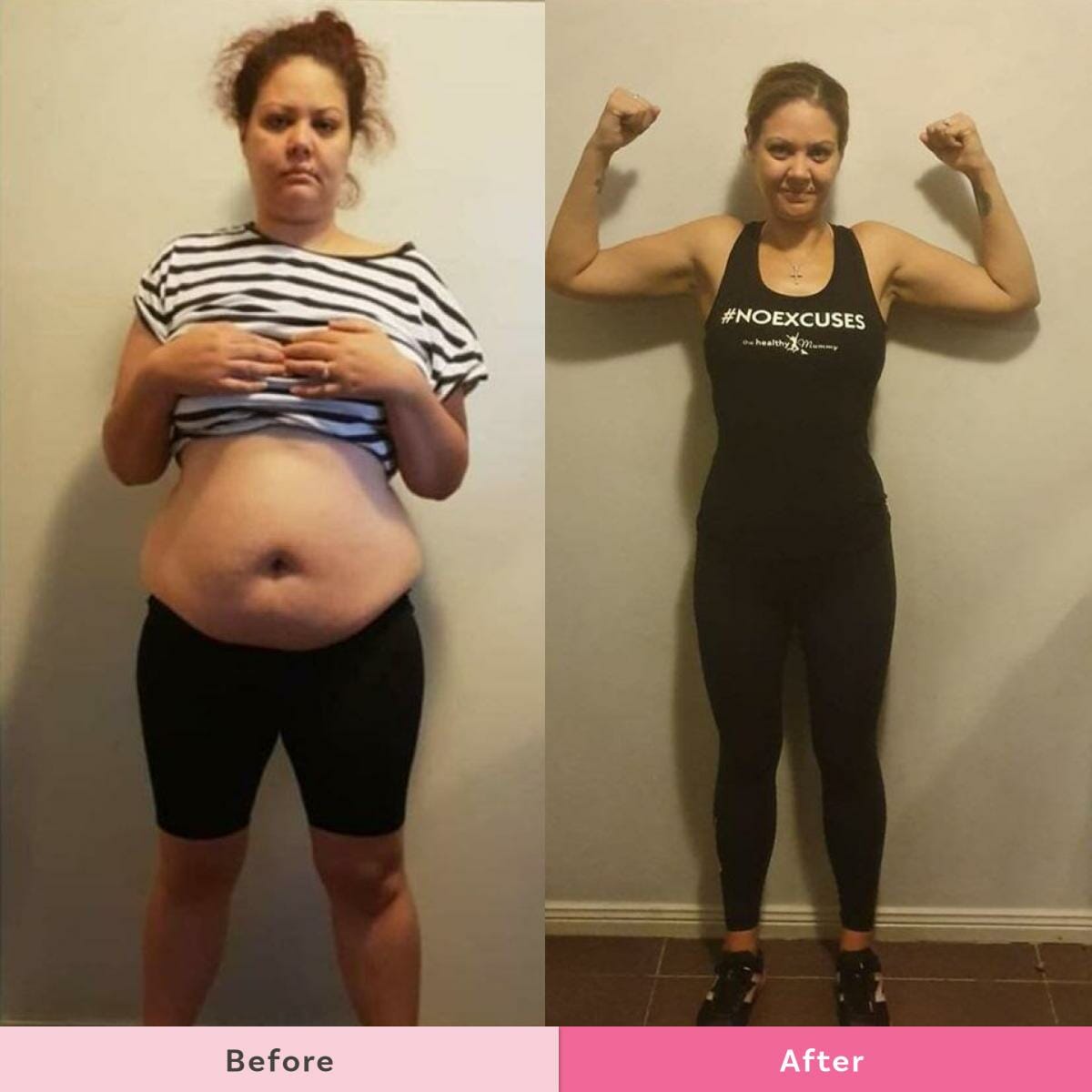 "If you had told me a year ago that I would be more than just SKINNY I would never have believed you."
You can see the emotional abuse I had put myself through on the left picture I emotionally ate through motherhood /life to push down mum guilt of not beginning an ok mum I was in survival mode for 3 years after having my 2nd child.
I started my journey with Healthy Mummy in November 2018. Shocked at the same weight as I was 9mths pregnant with my 2nd was 3 years too long.
I lost 42kg in a year. I'm on a mini goal after Christmas but I'm not giving up on this year's goals.
I was never big before motherhood but l know now that was no excuse to letting go giving up on me I deserve self love and self care a strong body a amazing mind my kids have smashed a lot of there anxiety and we now know to breath and remember how far we've come.
We love the Healthy Mummy products, we love learning new ways of eating thanks to our favorite app and I love the community what an amazing group of ladies.
Like mummy, they both want to be active and have even asked to do sports ️.
I'm off the sidelines in on the fun and action
I have goals for myself
I believe in myself
I know my self worth
I'm a happier and healthier version of me
Tara Elso
Tara says, "The picture on the left was two years ago while my weight hasn't really changed I can definitely tell the difference in how I look, photo on the right is last week at parkrun. Now I can run a sub 30 at parkrun, in three weeks I'm about to run my 2 nd half marathon.
"Two years ago I would never have even considered achieving that, but when you put your mind to anything you can reach your hopes and dreams thank you, Healthy Mummy."
Josie Boon has lost 17kgs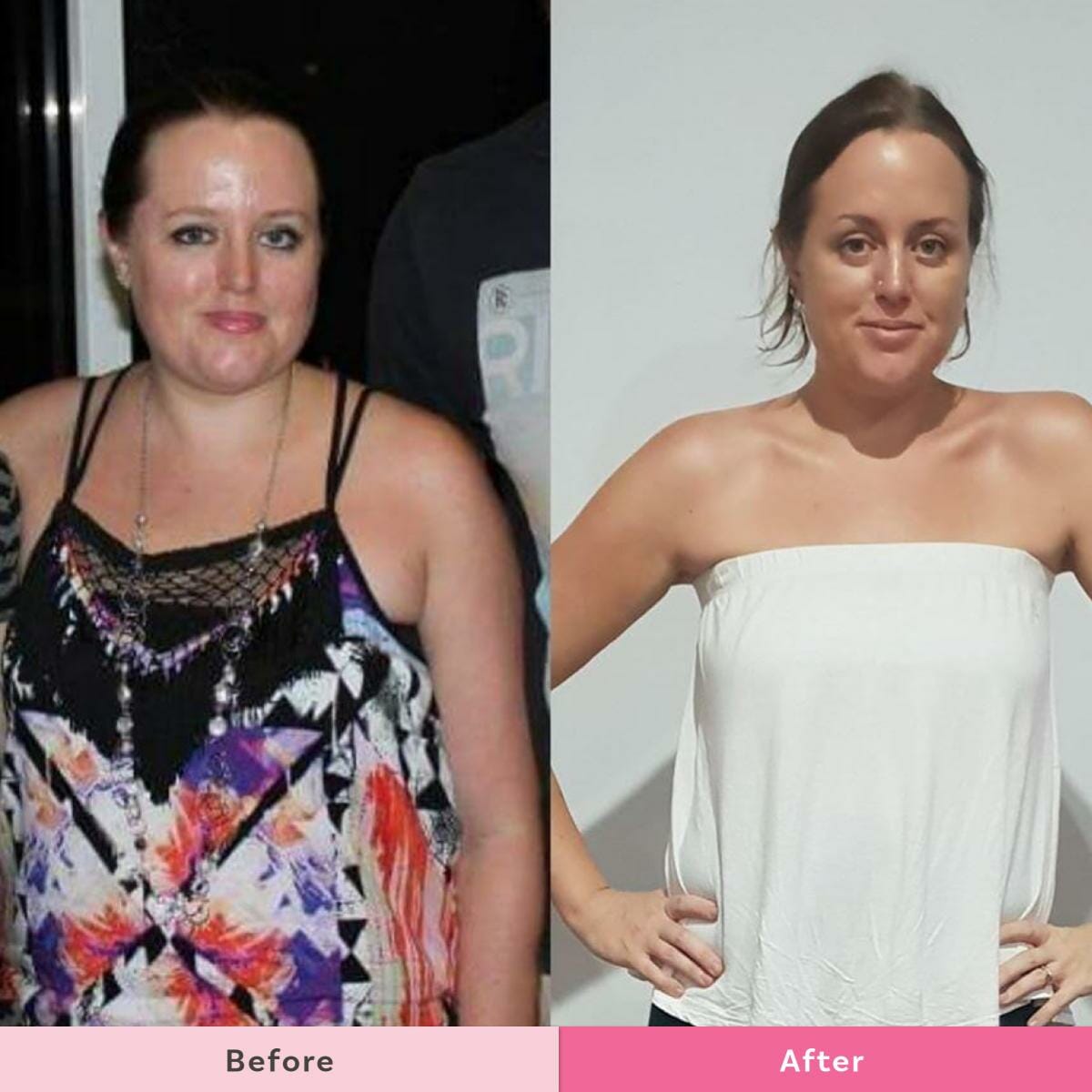 Josie shares, "17kgs gone! The photo on the left, shows me with a fake smile and very unhappy within myself and suffering from severe anxiety. The photo on the right, I am so much healthier and happier, though I'll be honest to say I'm still battling the anxiety but I have my good and bad days.
"So grateful for the Healthy Mummy, I finally found something that actually works!"
Join the 28 Day Weight Loss Challenge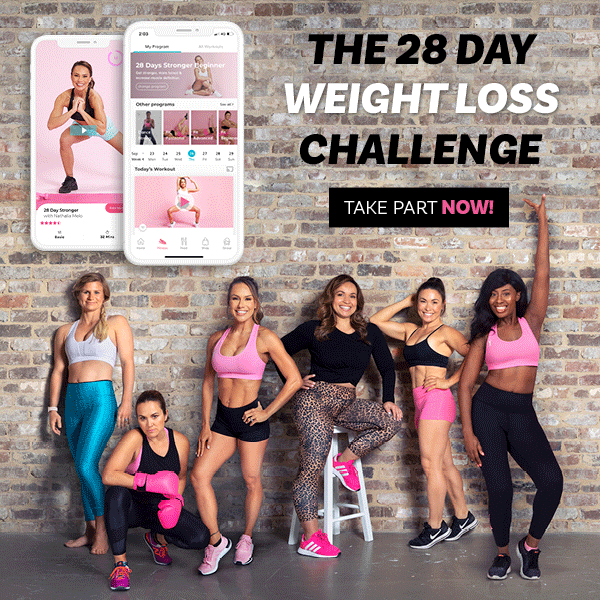 Made by busy mums, for busy mums 5 star rated app with over 3k reviews.
Get unrestricted access to :
● Over 350 AT HOME WORKOUTS
● Nutritionist designed weekly meal plans
● Personal Trainer crafted at-home workouts
● Daily Motivation from My Coach
● Personalised Shopping lists to make life easy
● Over 4,000 healthy and delicious recipes at your fingertips
● We WILL help you SMASH your 2020 goals and give you MORE energy and body confidence
Join over 200,000+ mums today! No lock in contracts | Designed just for mums. What are you waiting for??