Mums SMASHING their goals with The Healthy Mummy!
We love celebrating with the mums in our Community especially when they look back at how far they've come!!! These mums showcase some of the amazing results they've had with the 28 Day Weight Loss Challenge and how much their lives have changed living a Healthy Mummy lifestyle.
Mums SMASHING their goals with The Healthy Mummy!
Angie Shannon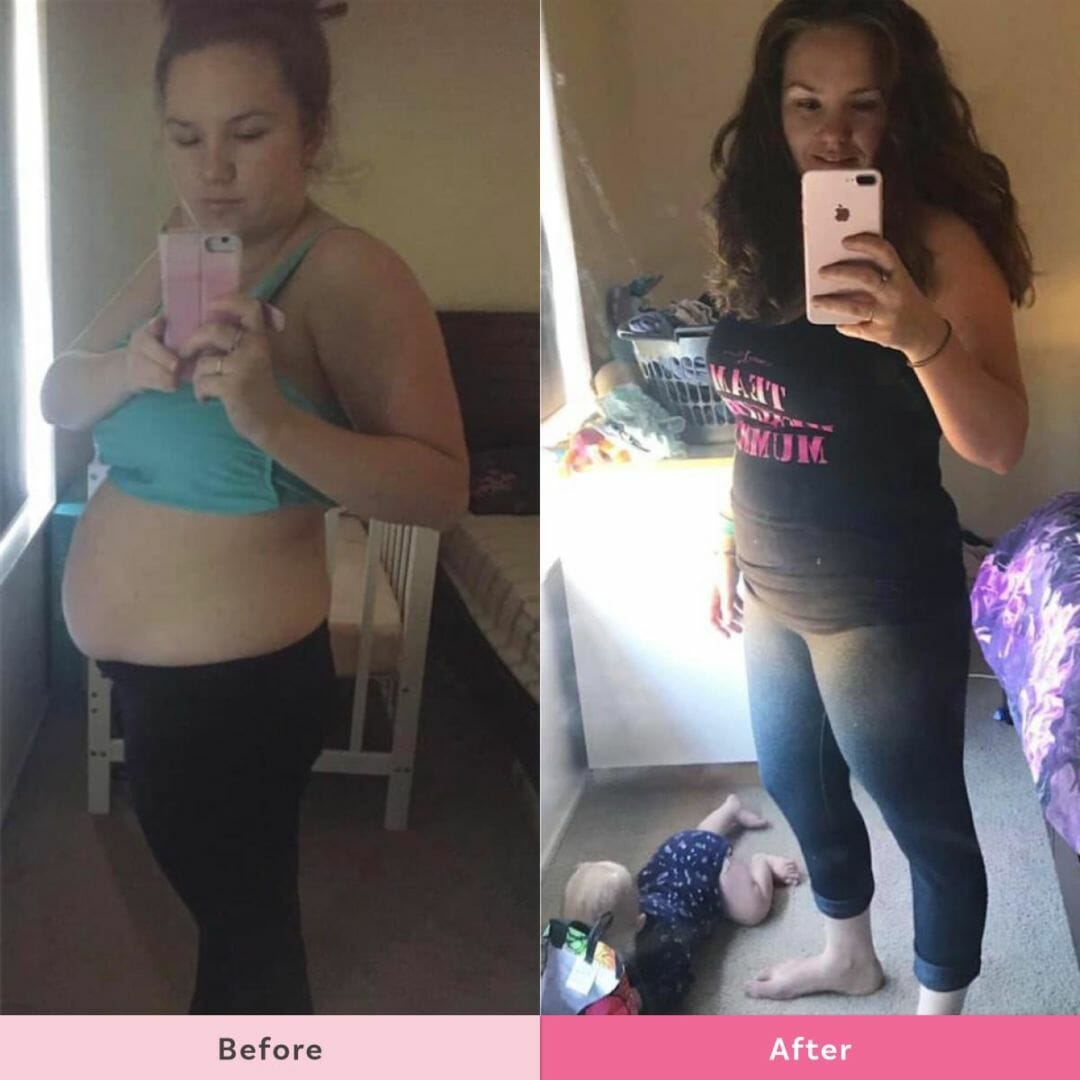 Angie says, "The first photo was taken October 24th 2018. No smile, I was depressed with how I looked. I was always tired. I still looked pregnant. I felt like life was forever struggling to get through the days before I could just go back to bed and sleep. I had no energy at all and two kids under two to look after, one being a newborn. I wasn't happy! I wasn't wanting to go outside and play, I wanted to binge-watch Netflix and sleep. I snapped out of it and started The Healthy Mummy, getting completely serious about it from January 1st 2019.
The second photo was April 18th 2019. I've gone from 75.8kg down to 66kg and only have 11kg to go until my goal weight. I've found a love for healthy food, meal prepping and being active! I smile without even realising I am! I can't even sleep in even when I have the chance, I want to get up and get moving. I love starting my day early, getting out and active and spending quality time playing outside with my kids. I am the happiest I've ever been, I am the happiest mum, the healthiest mum I can be, I can run, jump, play with my kids. All I ever wanted was to be a happy and healthy mum, and here I am."
Fiona Mortimer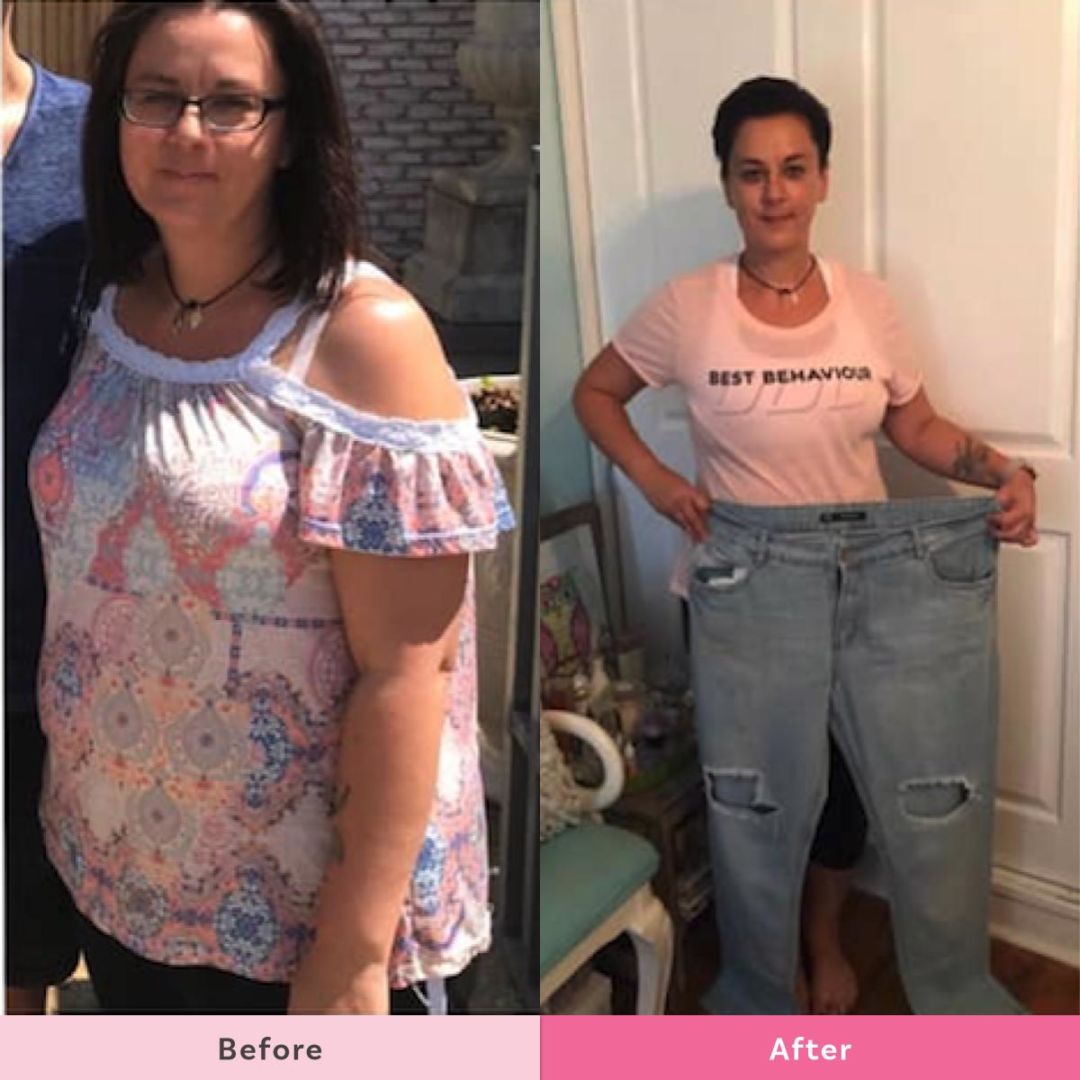 Fiona says, "In 2015 I was at my heaviest at 99.8 kilos. I started to attempt to lose weight by yo-yo dieting. With a lot of starvation and trying everything under the sun, I got down to 86.6 kilos which was still way too overweight for my frame. In 2018 I experienced health issues resulting in an ambulance trip which scared me and my children to death. That was the point I knew I needed to sort myself out for my teenage kids' sake and for my own. I found The Healthy Mummy through Facebook and I started to follow their recipes silently in the background reading success stories.
Since 15th October 2018 I have lost a further 23.6 kilos. I am now 63 kilos and have lost 99cm from my chest, thighs, hips, waist and arm area. My life and health have completely changed. I now have only 8 kilos to get to my goal weight. I have now joined The Healthy Mummy as a lifetime member."
Karissa Kachel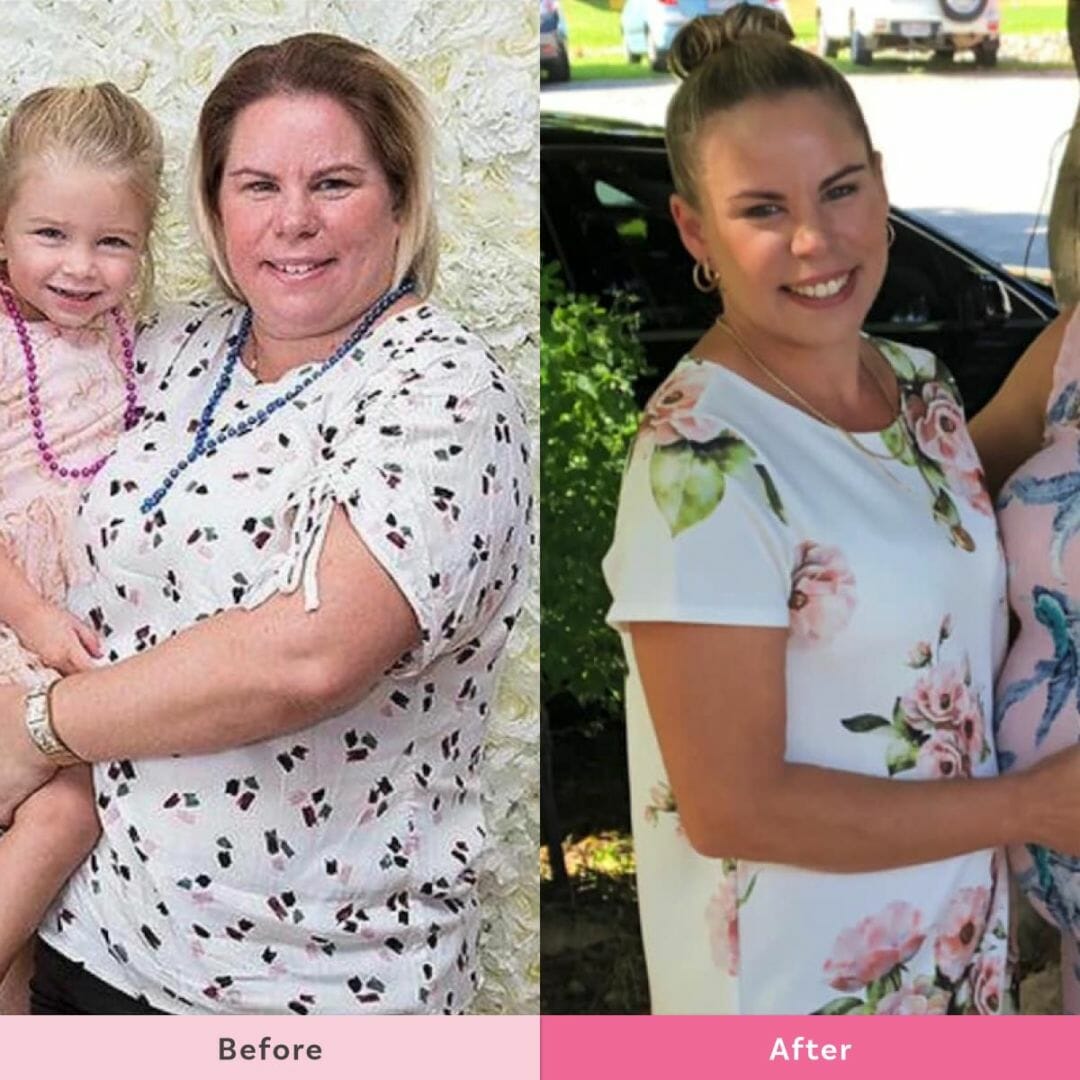 Karrisa says, "There is a year to the day between these two photos! Words can not describe how proud I am of MYSELF!
I think the smile on my face now says it all. I am now stronger physically and emotionally than I have ever been and I have never had the self-confidence I have today.
Over this journey I have learnt a lot especially about myself, the biggest things are: 1) Anything is possible, you can achieve what you want, never give up!! And 2) your happiness is not found by making other people happy. You need to do what makes YOU happy!
You only have one life to live, so love it and live it the way you want! Love yourself! If you believe dreams can come true!
Lauren Jones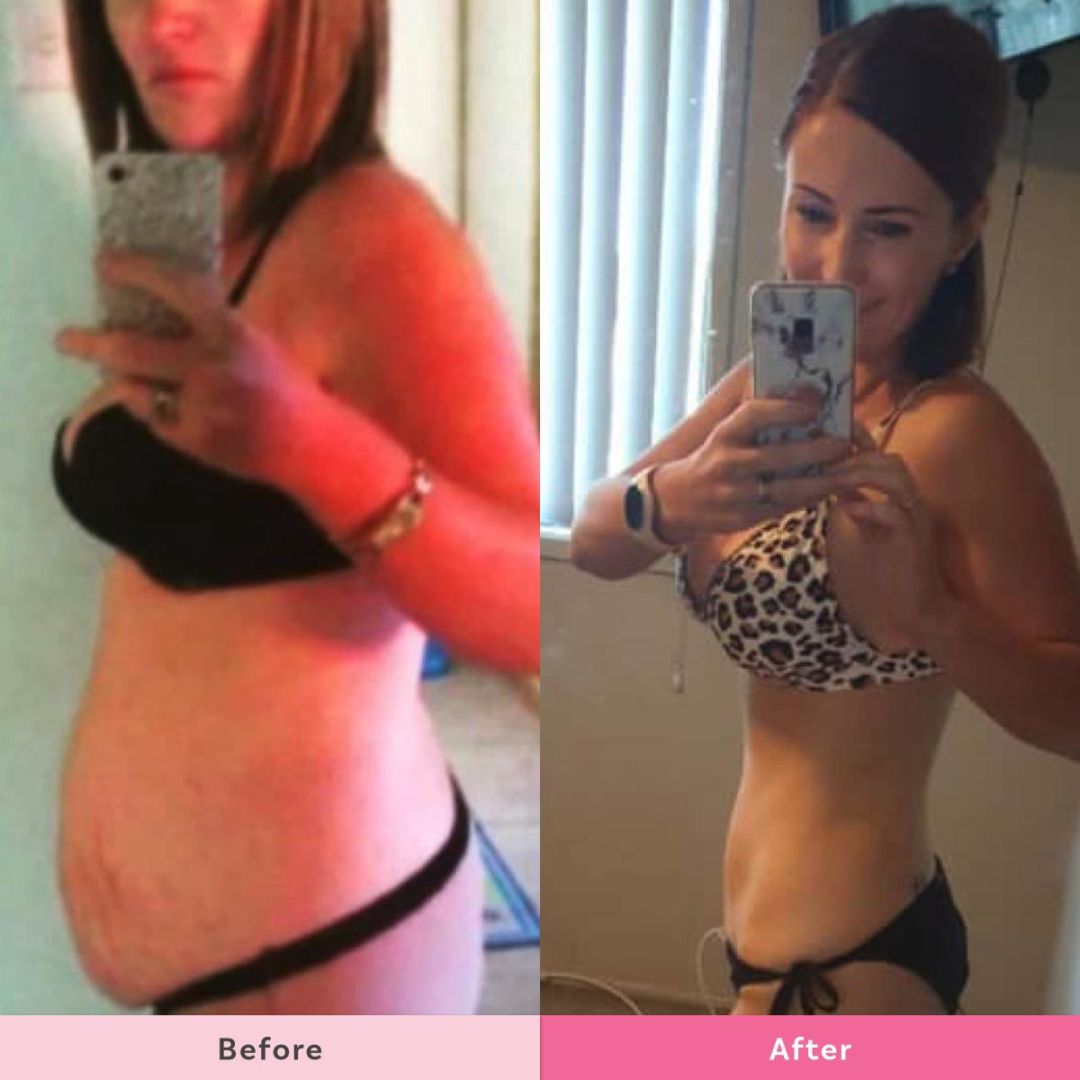 Lauren says, " I have been coasting along lately and laying low just doing my thing, only posting in the Community again recently. Sometimes it's easy to feel lost amongst all of the thousands of amazing women in the Community, each story has it's own incredible uniqueness.
I am a mother of two, sixteen months apart both via cesarean section. I have been on The Healthy Mummy programme since May 2014. I lost 18.5kgs in a year and then maintained that loss for over eighteen months.
I then discovered a gym that I love and changed my focus to weights and HIIT. I have gained a few kilos but mostly in muscle so I don't mind. I threw my bikini on today to take kids to the beach while we still have amazing weather in NSW and its so refreshing to be able to just throw it on and head out feeling confident and happy. Thanks Healthy Mummy."
Aletha Askin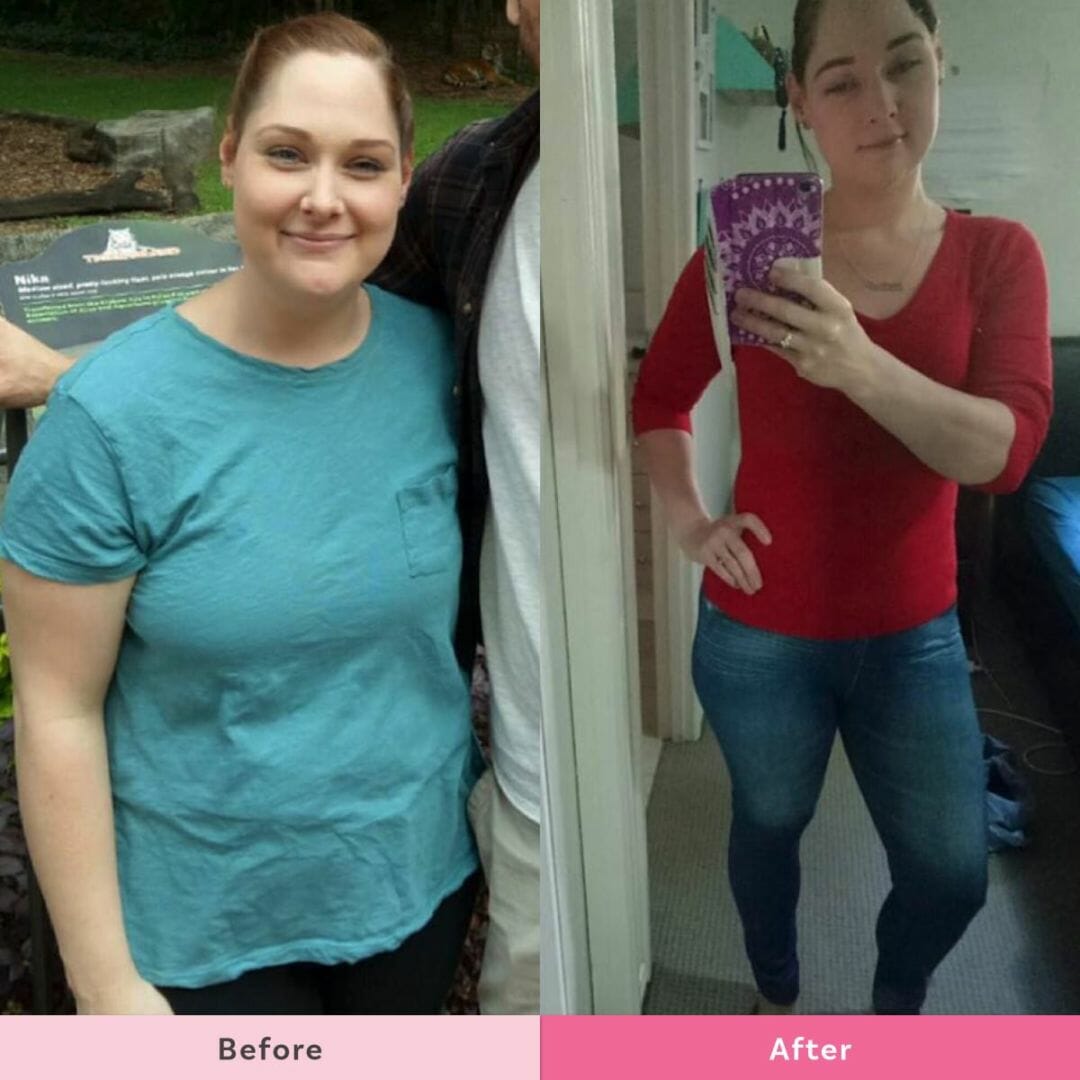 Aletha says, "I started my Healthy Mummy journey in November 2018, starting at a size 14/16, I have currently lost 12kg and wearing a 8/10 now. I feel so incredibly happy and confident now and have gained so much knowledge about food and portion sizes and for the first time in my life I love to workout and be active."
Congratulations! We are so proud of all you have accomplished!
Are you ready to be a Healthy Mummy? Join the 28 Day Weight Loss Challenge today.

If you are wanting to lose weight and improve your energy – not to mention – help improve your overall health and wellbeing – our 28 Day Weight Loss Challenge is an awesome program to check out.
Our 28 Day Weight Loss Challenge includes:
28 days of at home exercise routines (no gym needed) – with video instruction
Customisable and breastfeeding friendly meal plans (including 7 Day Cleanse)
Challenge combines Pilates exercises with interval and circuit training (HIIT)
Suitable for basic to advanced fitness levels
Home to thousands of EASY-TO-MAKE recipes!
To learn more about our 28 DAY WEIGHT LOSS CHALLENGE CLICK HERE or purchase our Smoothies