So many parties to attend but you are trying to lose weight? Two mum's tips for success.
How to achieve weight loss success even when the calendar is full of parties to attend. Two Healthy Mummy 28 Day Weight Loss Challenge mums share tips.
Two Healthy Mummy 28 Day Weight Loss Challenge mums share how they have achieved AMAZING weight loss success despite the constant merry-go-round of parties, events and celebrations to attend.
Together they have lost 47.9kg. Read their VALUABLE tips for weight loss success below.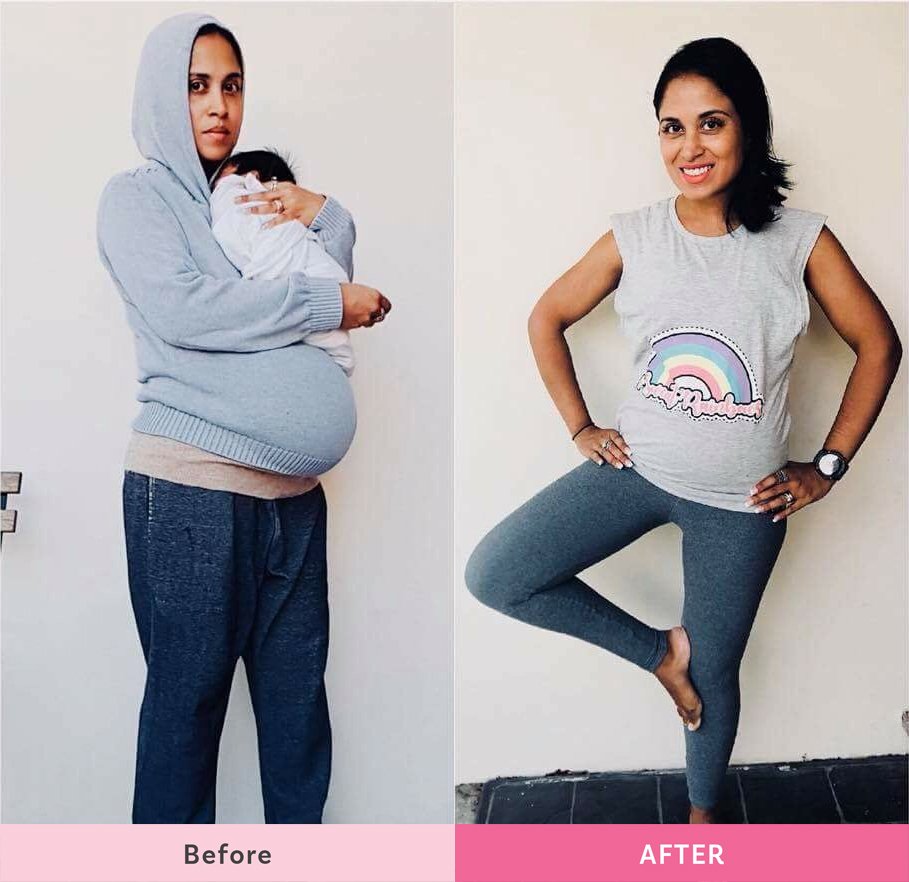 So many parties! How to stay on track
As mums, it is easy to feel like every weekend there is some kind of celebration or party to attend. Because there is! Particularly if you have several children. But this doesn't mean that you can't achieve weight loss success.
And now that we are approaching the end of the year the frequency of parties naturally increases.  So how you do maintain your weight loss success during this period?
Mum's Rochelle and Lauren confirm that it is all about 'balance and mindset'.
And of course, as members of The Healthy Mummy 28 Day Weight Loss Challenges, they get access to thousands of delicious recipes like this Healthy Chocolate Berry Layer Cake?
So is possible to have your cake and eat it too! Within moderation of course.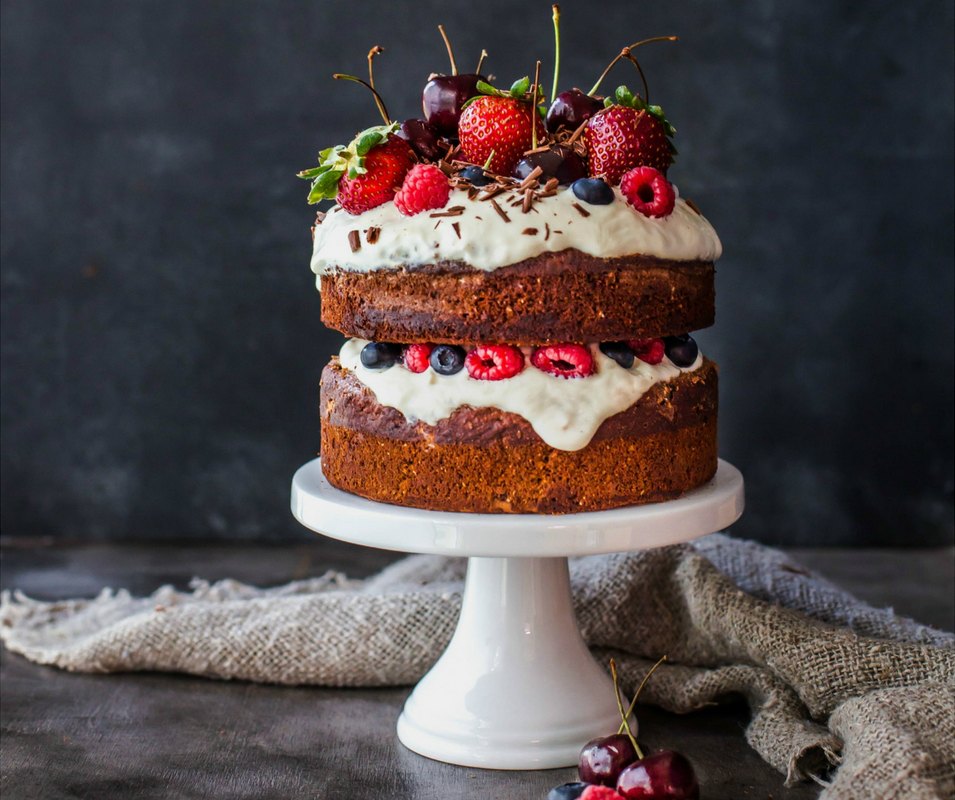 Rochelle weight loss success despite all the parties
Rochelle has lost 33kgs in 12 months following The Healthy Mummy 28 Day Weight Loss Challenges. Read further about Rochelle's weight loss journey here.
She says, "I've been lucky enough to lose 33kgs in 12 months – on average that's about 3kgs a month.
"Doesn't seem like much does it? Until all those little numbers added up."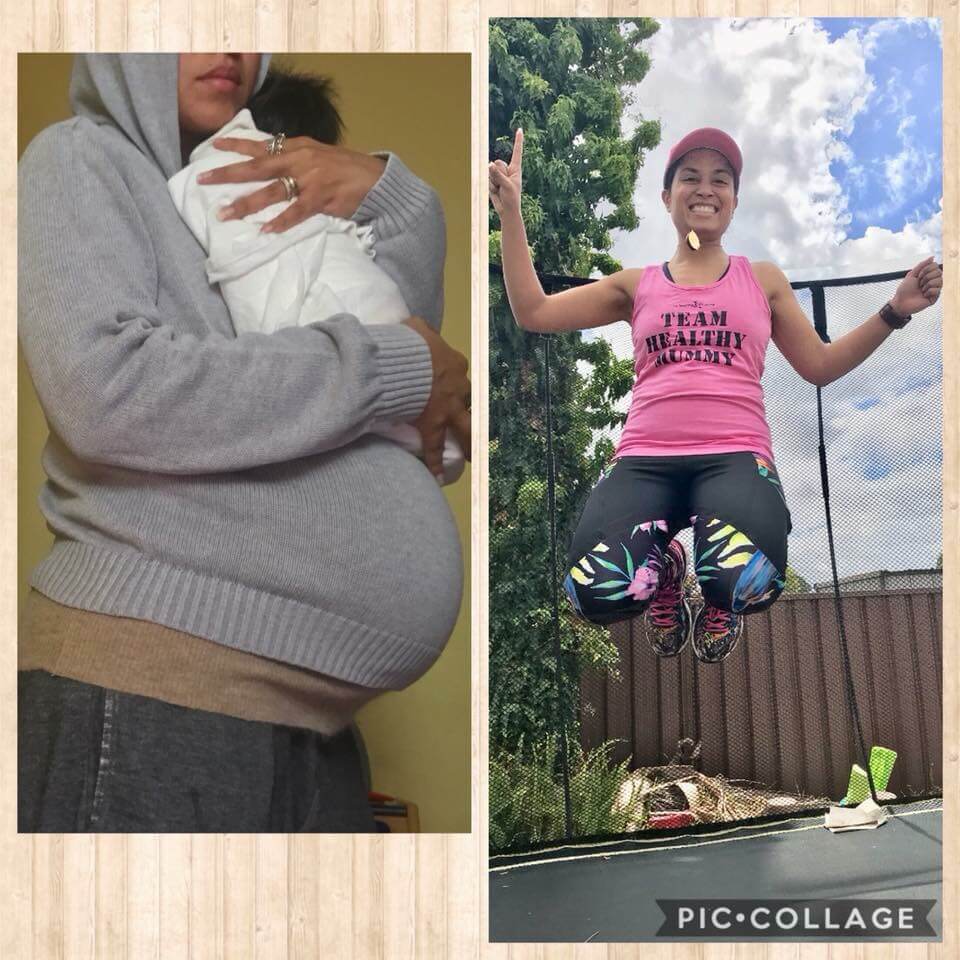 Over the last 12 months, this busy mother of six says she has attended a MINIMUM of:
14 birthday parties
Christmas
Easter
Anniversaries
WOW! That's a lot of parties!
She says, "There has also been the odd date night as well as other events. But you know what? The weight still came off!
"I celebrated with the odd meal which wasn't on my Challenge meal plan – but in reality that would have been ONE OVERINDULGENT MEAL in a week of a minimum 35 NUTRITIOUS meals.
"Just know that it ISN'T going to throw you off track- it's WEEK FOUR this week and it is going to be AMAZING!!!
"You can STILL have those celebratory meals whilst doing the Challenge."
Rochelle's tips for weight loss despite the parties:
– The important part is that you always return to your nutritious way of eating.
– Finding that balance is the KEY and the results really do speak for themselves.
"Whether you think you can or think you can't. You're right!"
Lauren Kostald is proof that with the right mindset you can do anything.
She has lost 14.9kg with The Healthy Mummy 28 Day Weight Loss Challenges and Smoothies and is looking and feeling terrific!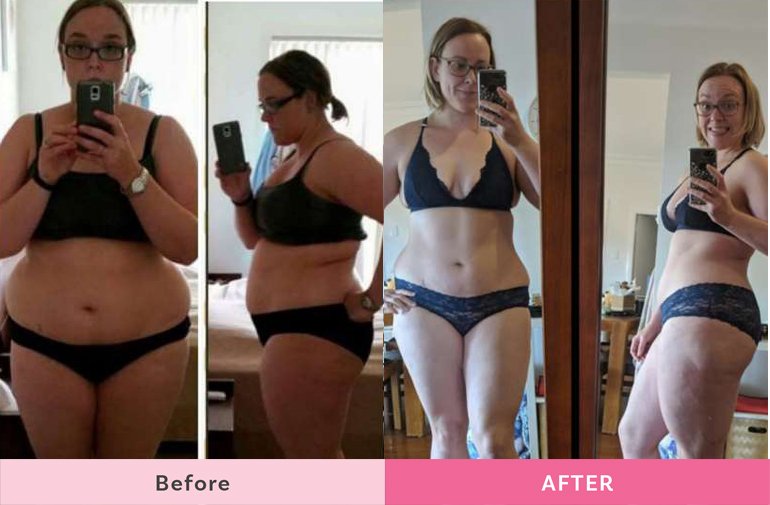 In addition to her fabulous new body, she says "It's crazy how you don't always notice the little changes until you have a moment to reflect."
She says "It's the small changes over time that get you there."
The power of your 'mindset'
When Lauren began her weight loss journey she couldn't have imagined having the mindset where she didn't feel like she was 'missing out' on sugar-laden treats, but she said: "it eventually happened."
She says, "I've had a crazy weekend, two kids birthday parties and a family BBQ.
"But not once did I feel like I was missing out, nor did I have the temptation to have a huge binge sesh like the 'old' Lauren would."
"If you're struggling, please know, it's worth it to keep working on your mindset. Notice I didn't say motivation, or willpower, I mean mindset.
"Mindset is more powerful than motivation or willpower will ever be, and is actually something you can positively work on each day.
If you tell yourself:
I can't!
It's too hard!
Giving up is easier
Then you'll believe that!
Instead try:
I can do this!
I'm not missing out!
This is worth it!
"And before long – you will start to believe yourself! You've been listening to, and believing, that negative voice inside your head for too long.
"How about you try a different self-talk?."
Great advice Rochelle and Lauren!
Join our 28 Day Weight Loss Challenge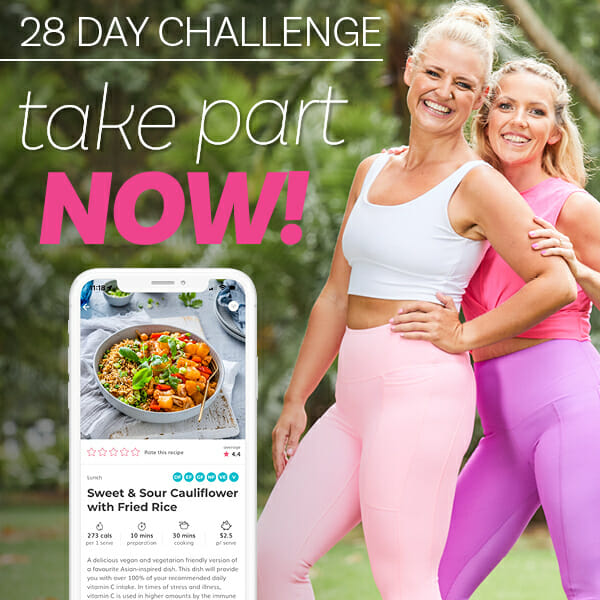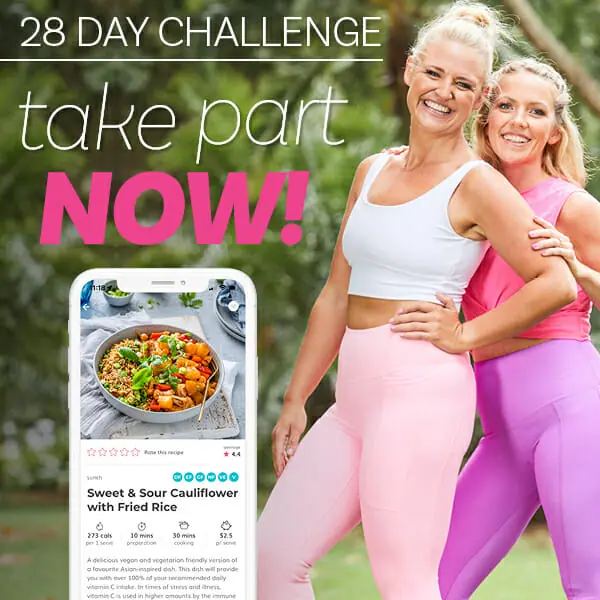 Whether you have 5 kilograms to lose or 35 kilograms to lose – The Healthy Mummy is here to SUPPORT YOU and your PERSONAL WEIGHT LOSS JOURNEY.
To find out more on the 28 Day Weight Loss Challenge click here.  You can also PURCHASE Healthy Mummy Smoothie here.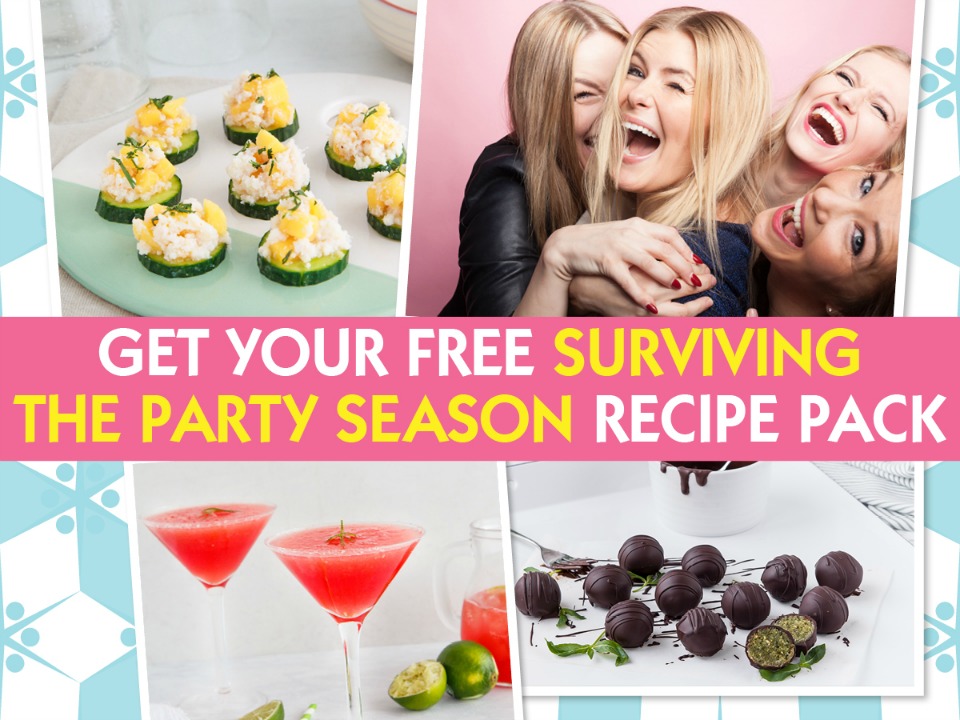 And get your FREE surviving the party season recipe pack.