Not all "rainbow" eating is healthy for you!
Mum shares an important rant about this latest crazy food trend. Rainbow toasties.
Originally a Korean street food, rainbow toasties are making their way around the world and are now being sold in Melbourne.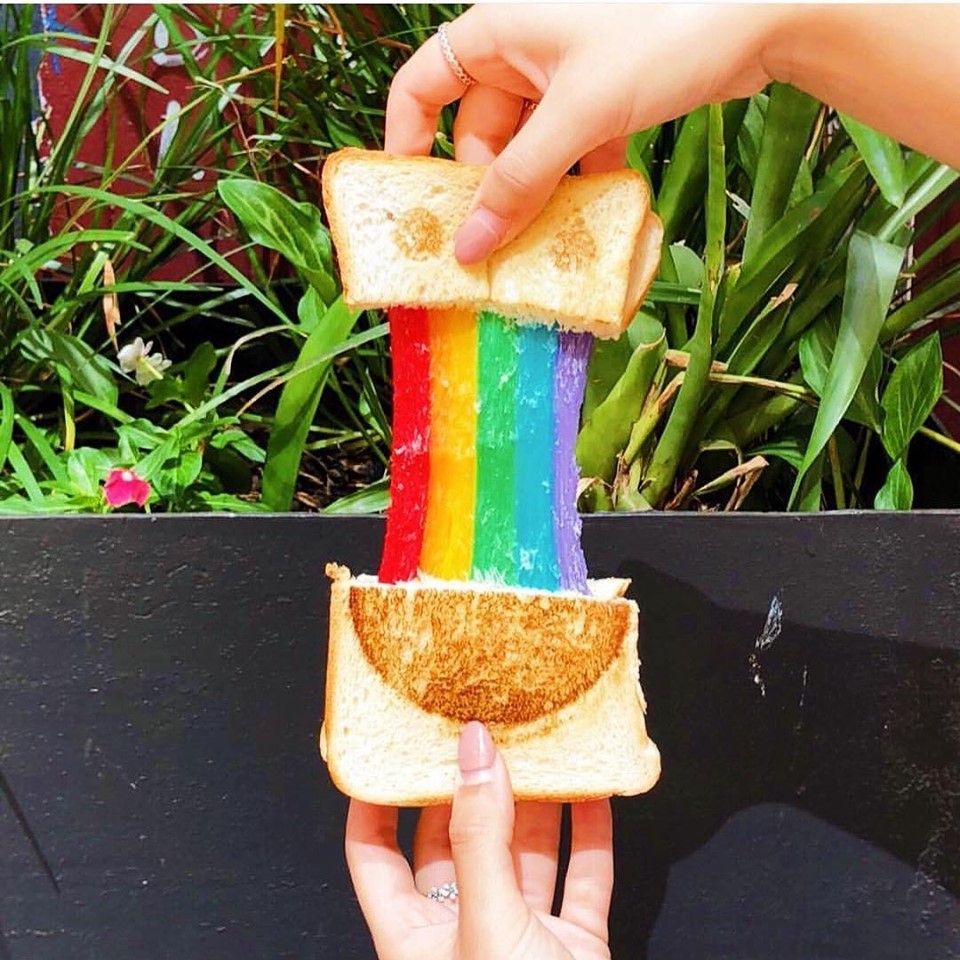 Eating a rainbow is not always healthy
Eating the Rainbow or a variety of coloured fruit and veggies is important for optimal health.
Dieticians recommend eating two serves of fruit and five serves of vegetables each day. And by eating a range of colourful foods, this can be an easy way to get the range of vitamins, minerals, fats, carbohydrates, protein and phytonutrients your body needs to thrive.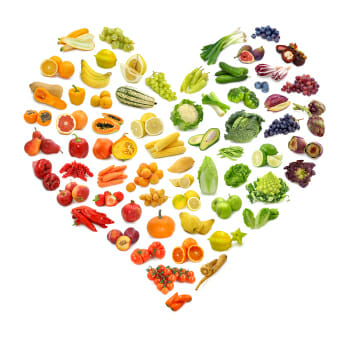 But this toastie is definitely NOT the answer!
"Is it any wonder that our kids are turning into fussy eaters? Why does a humble cheese toastie need to be brightly coloured with all the colours of the rainbow?!", asks Francine from Additive Free Kids.
"How do we expect our kids to want to eat the natural colours of the rainbow, fruits and veges when we are competing with this?!"
She says it should be prohibited from being sold to children.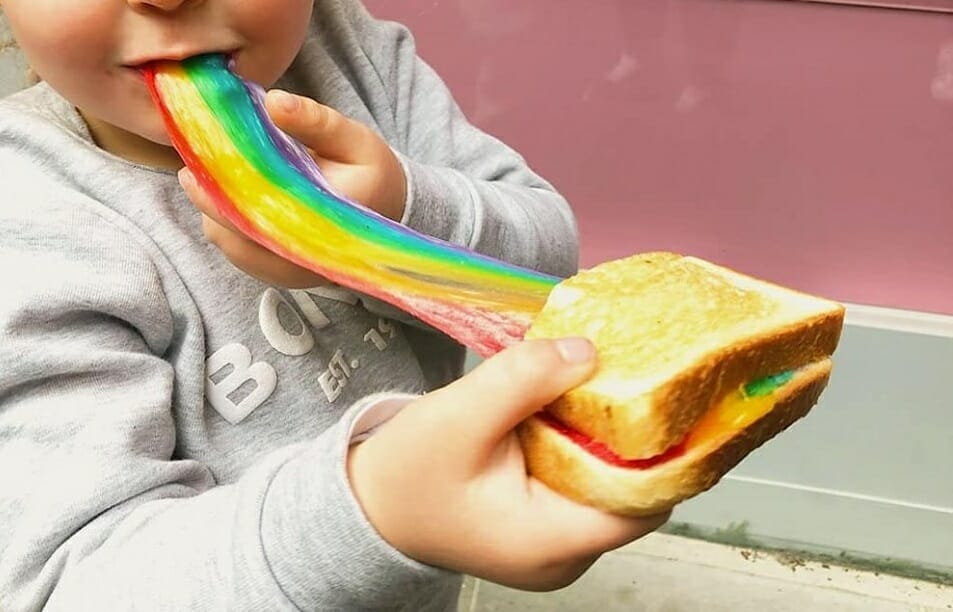 The nasty side affects from these additives is not good.
The impact these additives can have on children can vary, and include: –
Trouble sleeping / insomnia
Nightmares
Hives
Rashes
Hyperactivity
Behavioural issues
Headaches
Learning difficulties
Asthma
"You are your child's protector and gate keeper, you are responsible for their health. You get to make the decision. You get to educate your child about what is really in their food (we have a resource that can help you with this). Companies know that the pester power is strong," adds Francine.
What do you think about these coloured foods that are often marketed towards our children?
Find out how to "eat the rainbow" the right way HERE.

Nutritional properties of each colour of the rainbow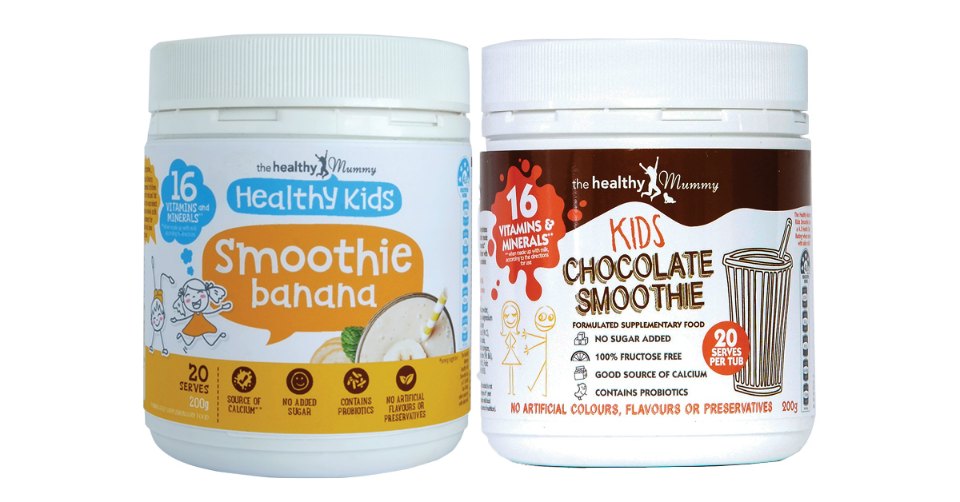 The Healthy Kids Smoothies have been specially made as a healthy snack for kids and are ideal if you have fussy eaters or want to ensure your children have a nutritious and healthy smoothie snack. It also has a 4.5 Health Star Rating when made with skim milk. It contains NO added sugars.
It is a nutritious snack made for kids
It contains probiotics
It contains 16 Vitamins and minerals
It contains NO artificial colours, sweeteners, flavours, preservatives or MSG in the product
It is rich in protein
It contains NO added sugar
It contains 16 Vitamins and minerals – when combined with milk