The Healthy Mummy Gets Chatty with Kaitie Purssell
On this episode of The Healthy Mummy Gets Chatty our founder Rhian Allen chats to one of our Meal Prep Queens and Healthy Mummy of 2, Kaitie Purssell, about her top tips to meal prepping and meal planning.
Katie shares her 3 best bets to meal prep as well as talking about how to save time and money meal prepping! She offers her best tips to not get overwhelmed:
Start small creating a stash (just with one dinner),
Cook smart (use similar ingredients with recipes), and
Do dinners one day, snacks another day.
Katie explains how some easy changes to her eating habits that led to her shedding her weight quickly (but healthily) after the birth of her child.
Plus the nutritionist behind our meal plans, Cheree Sheldon, (8mins 10secs) talks about how meal prepping helps you avoid the danger of takeout and avoiding quick-fix unhealthy options.
More on the guest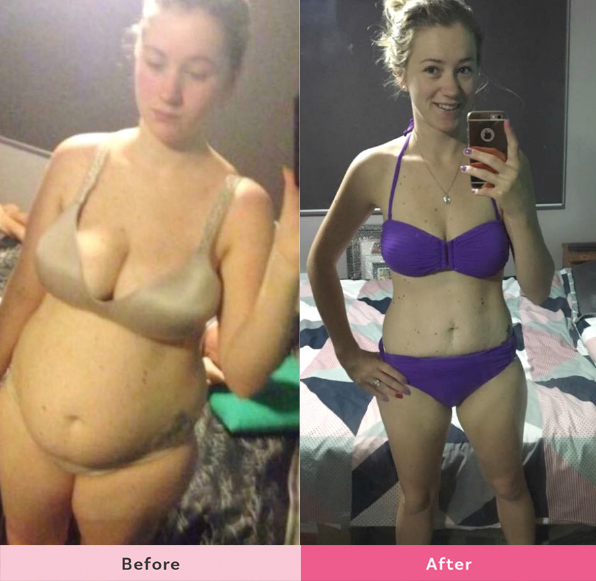 Kaitie Purssell is a mum of 2 who has been a part of The Healthy Mummy community for a few years now and she credits the 28 Day Weight Loss Challenge on changing her life.
"I can say with confidence it has changed my life forever!  I've lost 21 kilos and I've now maintained for over a year! The Healthy Mummy WORKS!!!"
See some of Kaitie's amazing Meal Preps:
122 meals for under $200 that works out to $1.60 per serve.
50 freezable meals for under $100 that's about $2 per serve. Plus Kaitie's top tips!
Meal Prep Queens top tips for working mums.
Podcast: Play in new window | Download (Duration: 14:26 — 19.8MB)
Subscribe: Google Podcasts | RSS