How mum kept pregnancy sickness at bay & had healthiest pregnancy yet
Pregnancy sickness. Many expecting mamas suffer with the torturous symptoms of nausea and sickness during their first trimester. But each mother's experience is different from the next.
Zoe Weir reveals she too suffered with pregnancy sickness during her pregnancies, but she managed to keep it at bay.
Here's how this mum-of-two and 28 Day Weight Loss Challenge member, managed to curb the sickness and have her healthiest pregnancy.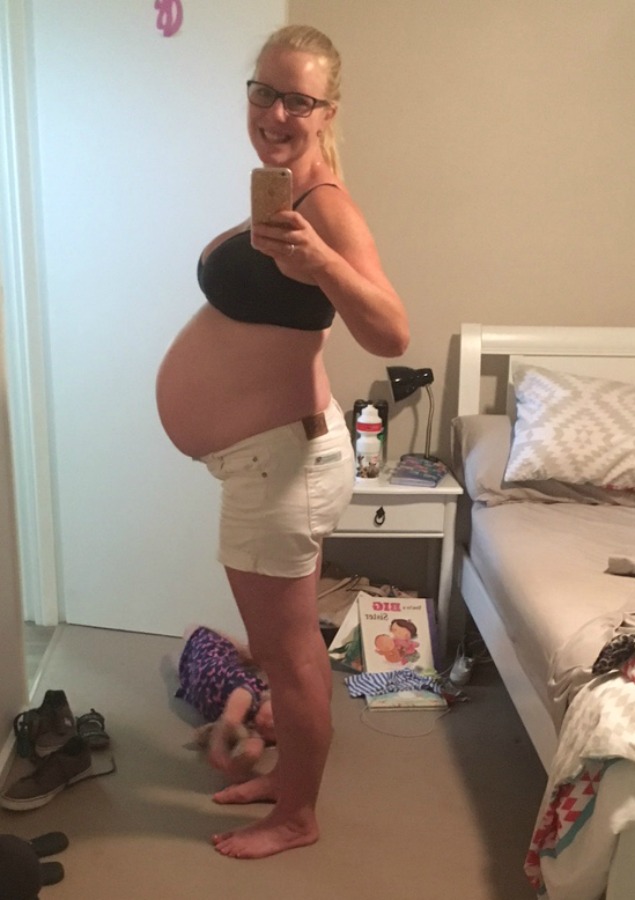 How mum kept pregnancy sickness at bay & had healthiest pregnancy yet
Zoe admits when the dreaded pregnancy sickness hit, she knew she had to fuel her body – not only for herself, but her baby.
"I had to keep going as I also had a toddler I needed to keep entertained," says Zoe. "So not only was I trying to keep the nausea away but I needed to fight the tiredness you feel during pregnancy to have the energy for my little one."
Zoe reveals she would drink The Healthy Mummy Pregnancy Smoothie – a great way to nourish your body with a easy to drink smoothie. Zoe reveals she would make The Ultimate Smoothie to ease morning sickness, as it contains ginger, which helps get rid of the nausea. Get this recipe here.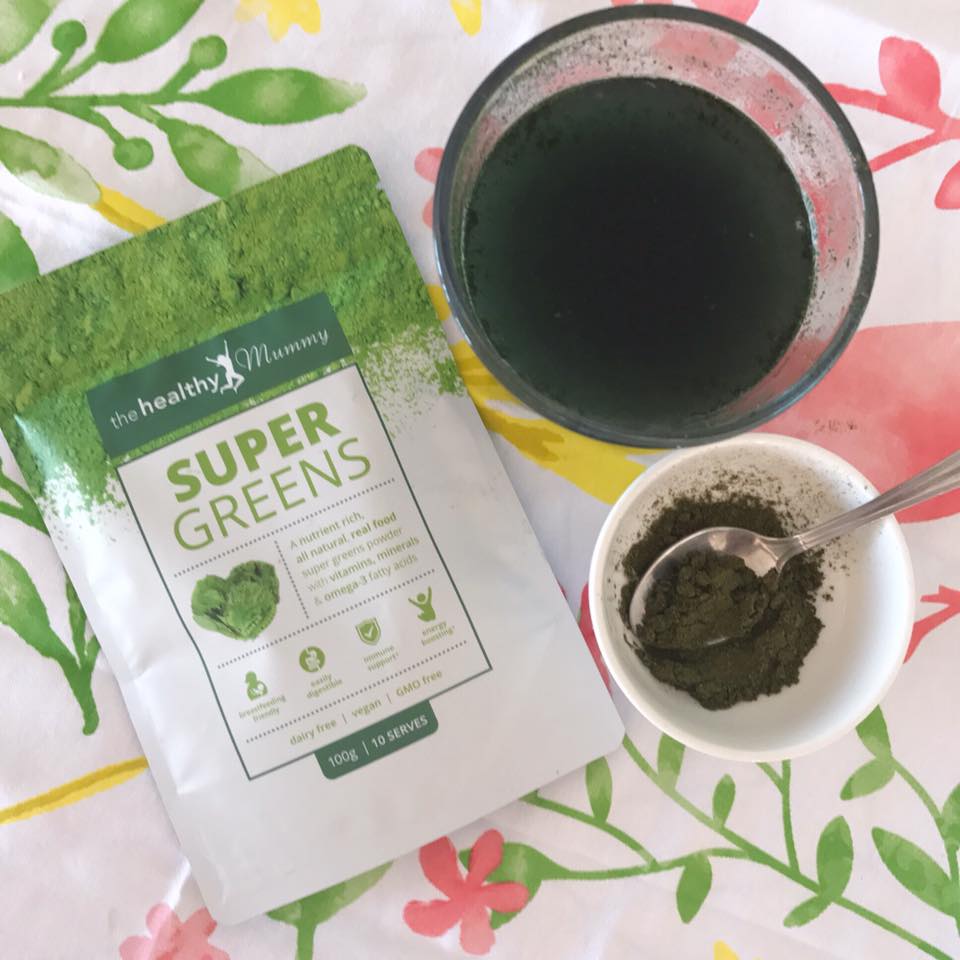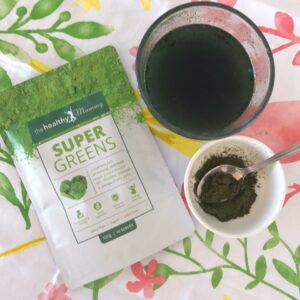 Zoe reveals she would also drink The Healthy Mummy Super Greens to help boost her energy levels.
"I lived off them, not only was I eating the vitamins and nutrients I needed, but it gave me so much energy to run around with my daughter," she reveals.
Zoe continued following the 28 Day Weight Loss Challenge while she was pregnant, she just opted for the lower intensity options on the App. (Only select exercises on the Challenge have lower intensity options).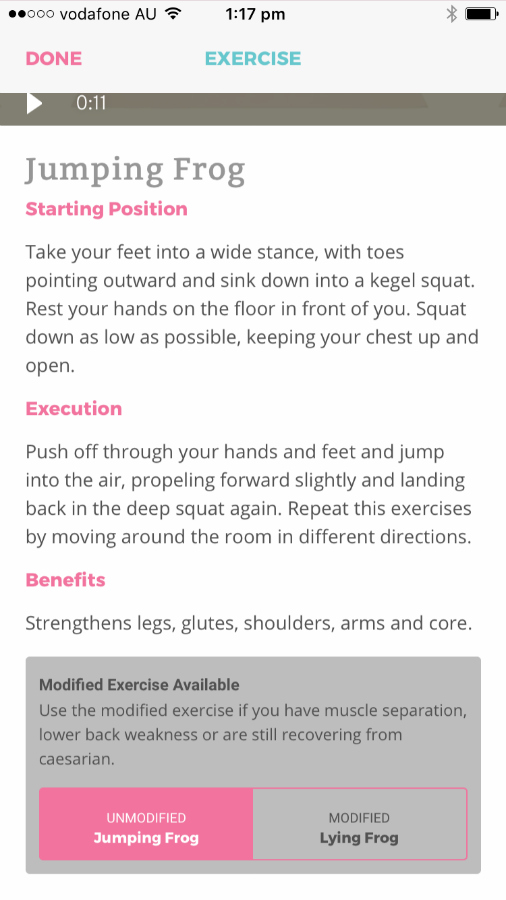 N.B. If an exercise has a modified version then it says 'Modified Exercise Available'under the title and when you click on the title to view the info about the exercise, the explanation about Modified is at the bottom and you can choose the 'Modified' exercise from there.
The exercises that have 'modified' available are exercises that probably aren't the best for someone who has recently had a caesar, someone with muscle separation, lower back weakness.
Zoe also made sure continued to eat a variety of healthy meals and snacks while she was expecting.
"I wasn't trying to lose weight while I was pregnant, I just didn't want to eat a whole load of junk food, as it wouldn't be good for myself or the baby," she says.
The lovely mum says she wanted to make sure she was eating healthy meals and that she wouldn't be left with excessive weight after she'd given birth.
Zoe adds: "The Healthy Mummy snacks are incredible, so I would just whip up a sweet snack to help with the cravings, but I didn't feel guilty, as I knew they were also healthy."
You can access over 3,500 healthy recipes on the 28 Day Weight Loss Challenge hub.
Feeling great post pregnancy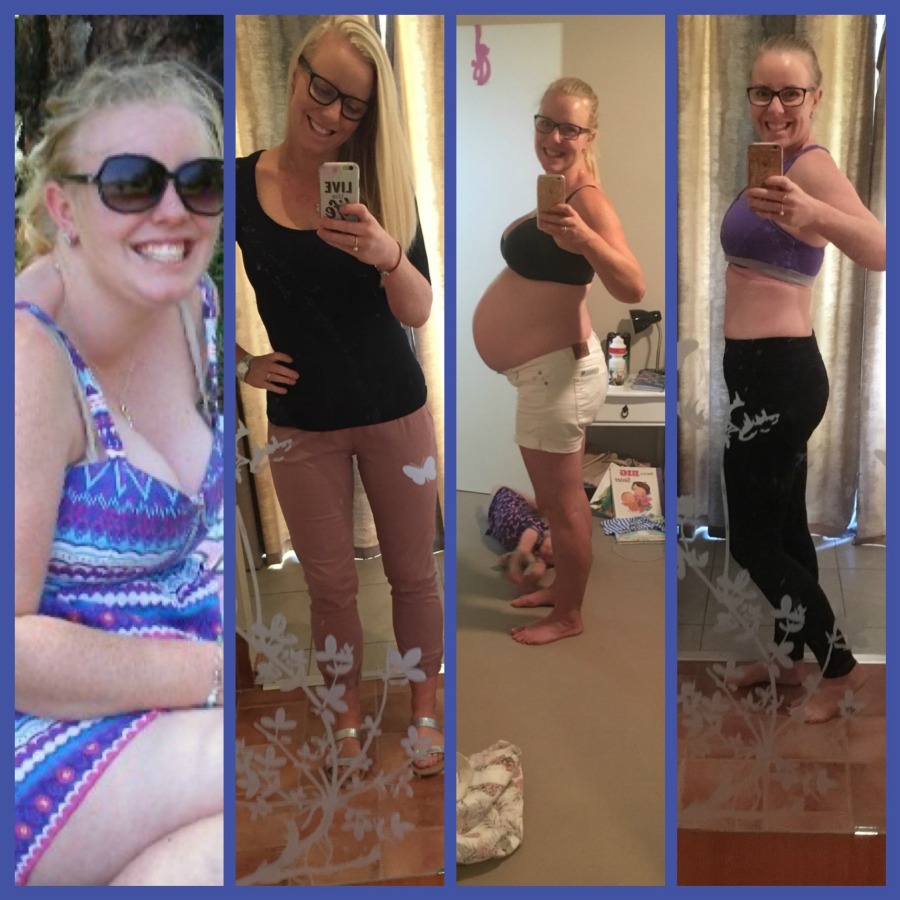 Zoe is now a mum of two and is feeling great post pregnancy, and she has lost nearly all of her baby weight.
"I lost 22kgs on my first Healthy Mummy Journey after my first child and I'm now 4kgs away from that on my second Heathy Mummy journey," adds Zoe.
"I cannot thank The Healthy Mummy enough for allowing me to have a very healthy pregnancy, with minimal sickness, and for helping me to get back to pre-baby weight so fast."
The Healthy Mummy has a Pregnancy Smoothie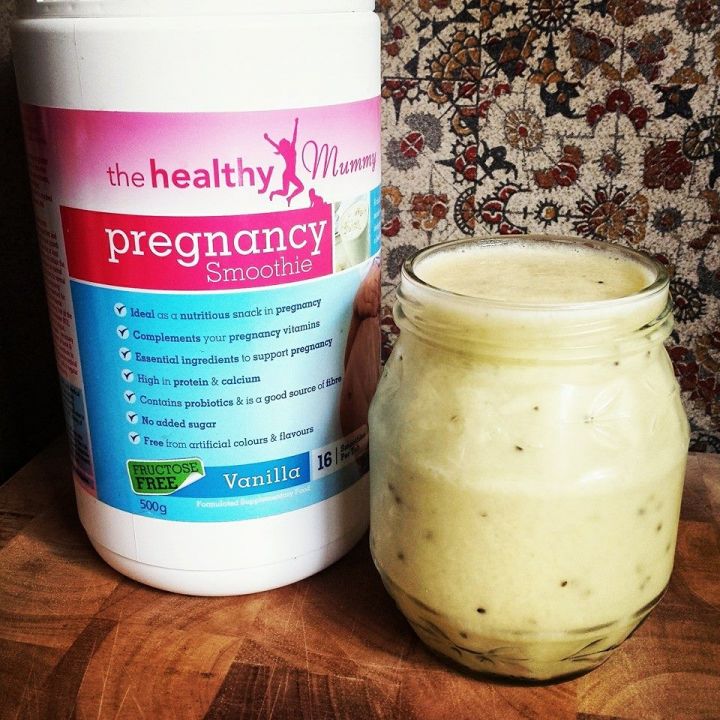 The Healthy Mummy Pregnancy Smoothie is designed to complement, not replace, your prenatal vitamin intake.
Key nutrients needed for a healthy pregnancy
The Healthy Mummy Pregnancy Smoothie provides a good source of vitamins & minerals – providing extra nutrition, including protein, vitamins & minerals for expectant mums including:
Folate – contributes to maternal tissue growth during pregnancy. Consumption of at least 400mcg† per day, at least one month before & three months following conception may reduce the risk of fetal neural tube defects
Vitamin B12 – necessary for normal cell division, neurological structure & function, & contributes to normal blood formation, which are important processes during pregnancy
Calcium – necessary for normal teeth, bone structure, important for baby's development
Iodine, Phosphorous, Vitamin D & Vitamin B12 – contribute to normal growth & development, including that of the baby
Vitamin C, Vitamin B2, Vitamin B3, Vitamin B6, Vitamin B12, Folate & Iron– contributes to the reduction of tiredness & fatigue, symptoms often experienced by expectant mums
Protein – necessary for tissue building & repair, normal growth & development of bone & contributes to the growth of muscle mass
Probiotics – contribute to gastrointestinal health & the maintenance of beneficial gastrointestinal microflora, which can benefit pregnant women
Fibre – aids in regular bowel motions, which can become irregular during pregnancy.
You can learn MORE about our pregnancy smoothie here.