Amy Atkinson is a long time fan of The Healthy Mummy having lost over 56kg and stayed fit and healthy whilst being a busy mum thanks to the 28 Day Weight Loss Challenge. When she fell pregnant with bub number 5 she knew she could find support and advice in The Healthy Mummy community.
She was also looking forward to enjoying some Healthy Mummy Pregnancy Smoothies.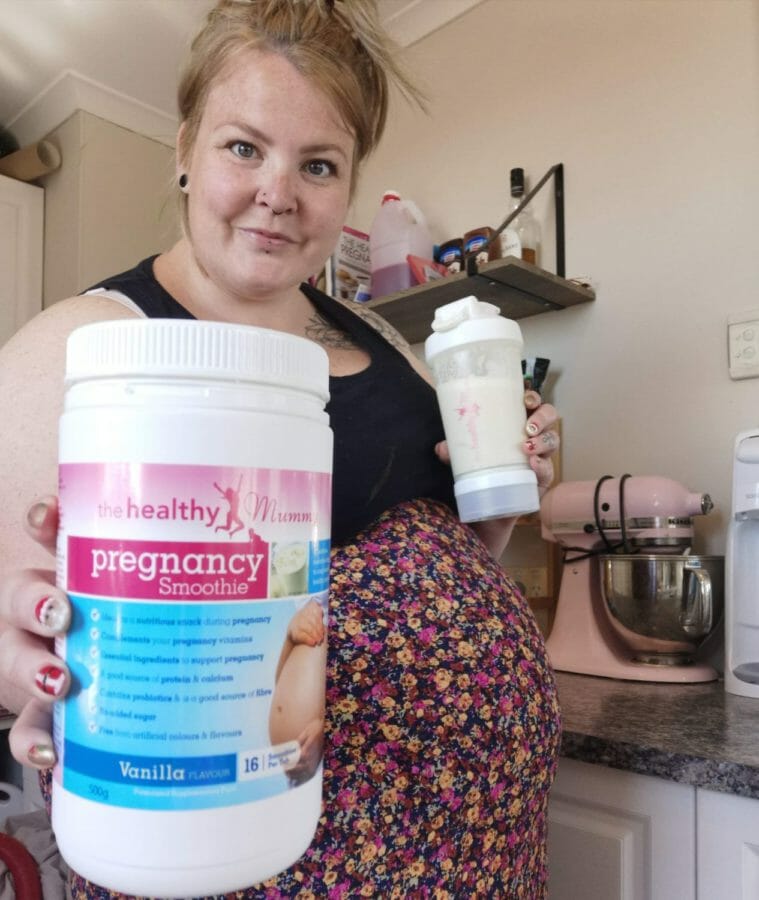 This pregnant Healthy Mummy looks forward to the pregnancy smoothie and workouts
When Amy fell pregnant with her fifth bub she knew The Healthy Mummy had all the help she needed to stay healthy during pregnancy but she was most excited about enjoying the Healthy Mummy Pregnancy Smoothies.
"The one thing I was excited to buy when I found out I was pregnant was the Healthy Mummy Pregnancy Smoothie.
I'm pregnant with baby number five and have been following The Healthy Mummy since after the birth of baby number four and smoothies have been a lifesaver for me."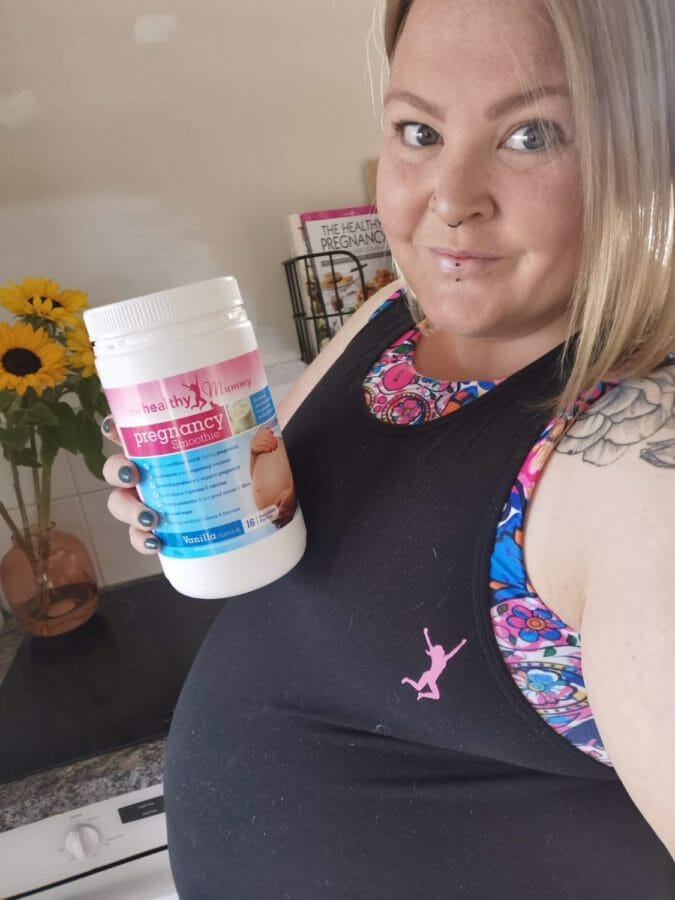 Why was Amy so excited by our Pregnancy Smoothie? After enjoying other Healthy Mummy Smoothies over her years being part of the Healthy Mummy Community she never thought she'd ever try the pregnancy one…then surprise.
"This is definitely one smoothie I didn't think I would ever get to try since I thought I was done. Then BAM!! SURPRISE!
I have just mixed mine with milk and the smoothie powder and it is so good!!
The Healthy Mummy Pregnancy Smoothie has helped me in so many ways while pregnant. I've been suffering a lot of all-day sickness and this seems to be the one thing that I'm able to keep down. It also helps with my sweet tooth cravings as it has a nice delicious sweet vanilla taste. I've been mostly having them for breakfast but I have also found myself sneaking one in at night time for dessert since they are sweet and delicious."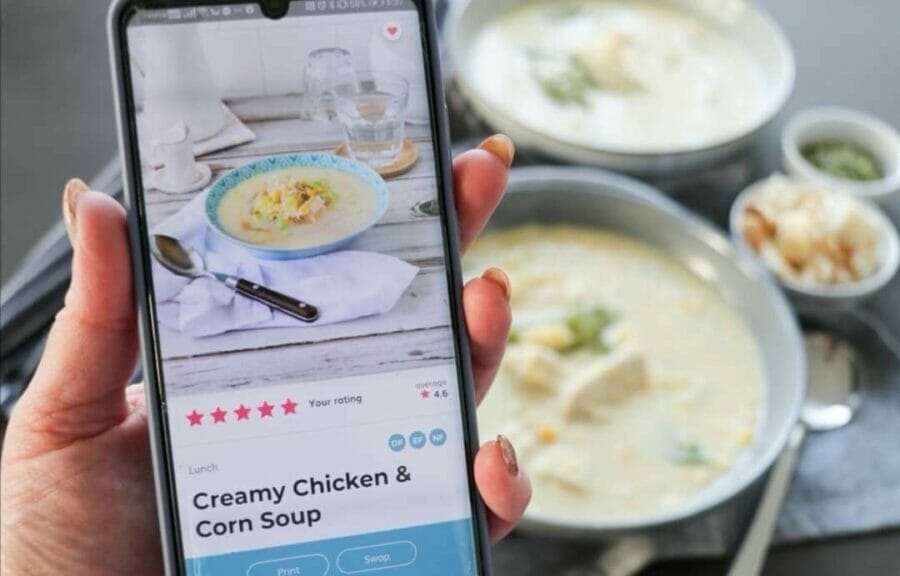 Although she got pregnant before we launched our Pregnancy meal plan Amy has not been lacking in finding healthy and delicious meals to enjoy from the thousands in the recipe hub.
"During my pregnancy, I haven't been able to follow a certain meal plan but I have been creating my own as there is a lot I can't eat at the moment. But all of my meals are still from the app, I just find ones that are suited for myself at the moment."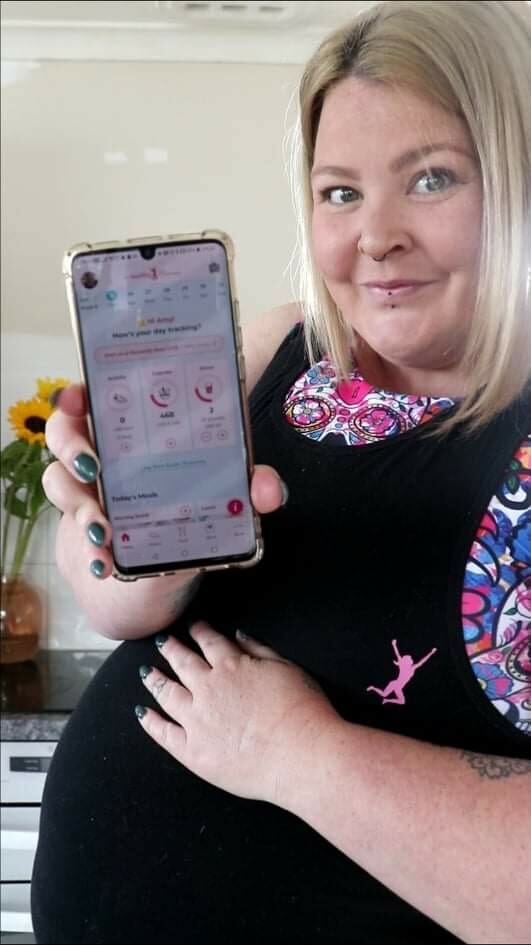 On top of the delicious meals, she's been able to find in the Healthy Mummy App Amy has been really enjoying the pregnancy workouts with real mums like Sascha to help keep her moving.
"One thing I was super excited about when I found out I was pregnant was doing the pregnancy workouts with Sascha from the app. I suffer a lot of pelvis and hip pain during pregnancies and these are nice gentle workouts that don't make my pain worse."
We are so excited to meet Amy's bub but in the meantime, we're loving being part of her healthy pregnancy journey.
Are you pregnant or plan to be pregnant soon? Get your hands on The Healthy Mummy Pregnancy Smoothie today!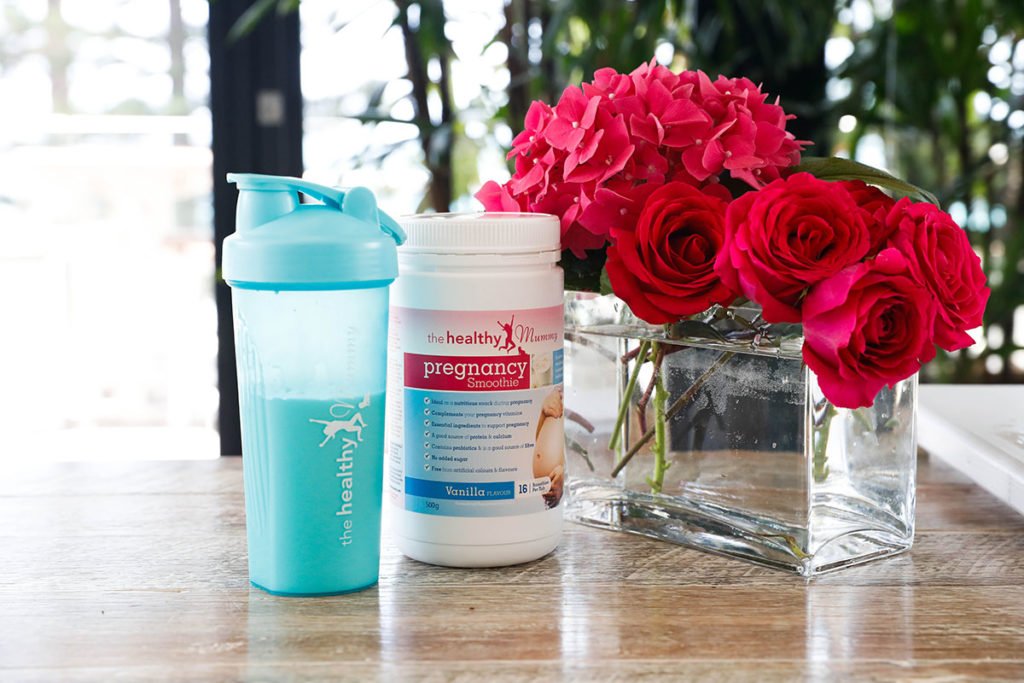 The Healthy Mummy Pregnancy Smoothies are a suitable complement to the daily diet of pregnant mothers, including those with gestational diabetes.
You can download The Healthy Mummy's Pregnancy Smoothie Factsheet here. You can also purchase yours HERE. 
Stay healthy during pregnancy with the help of The Healthy Mummy App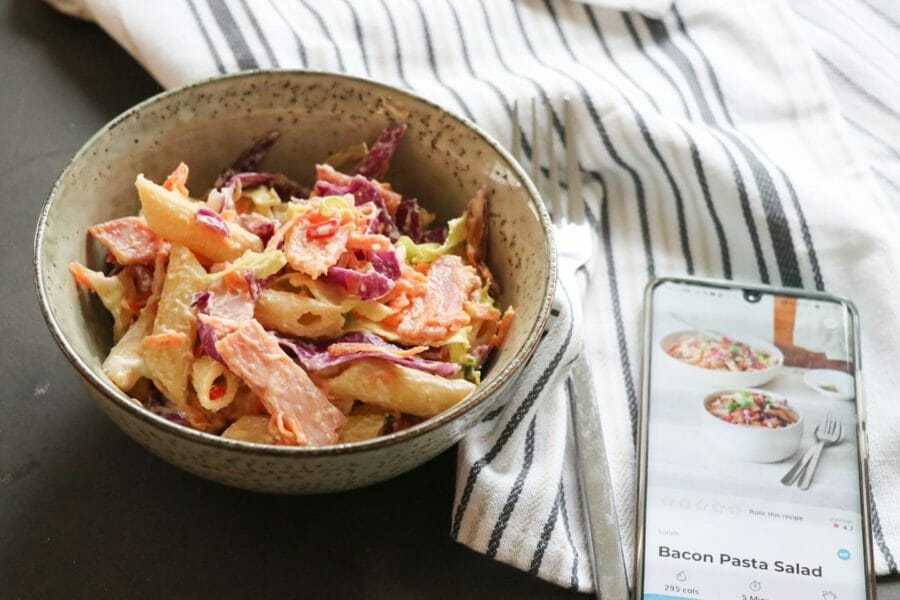 With pregnancy-specific meal plans and exercises all accessible via our Healthy Mummy App, join the 28 Day Weight Loss Challenge to have the healthiest pregnancy you can.