REVIEW: Mums review energy boosting Super Greens
Our Healthy Mummy community reveal how they feel about our amazing Super Greens in a review.
Our amazing Healthy Mummy community are enjoying an energy boost with the help of Healthy Mummy Super Greens.
The Healthy Mummy Super Greens is a synergistic blend of whole foods and is packed with nature's most nutrient dense green superfoods. These include Spirulina, Chlorella, Barley Grass Powder, Alfalfa Powder Chorella Powder, Spinach Powder.
It also contains a range of super fruit and veg blend. Your body will love you for filling it with natural goodness more than those ingredients found in synthetic formulations such as energy drinks.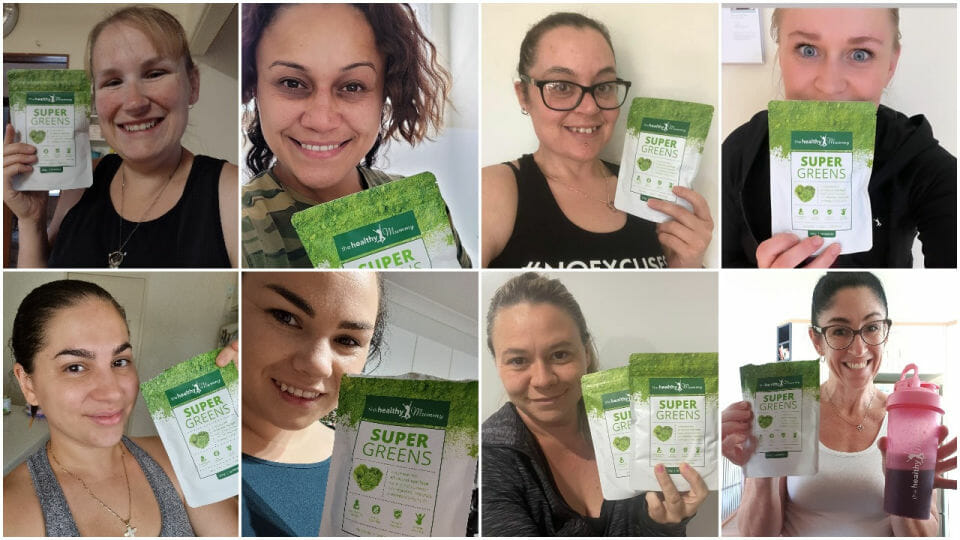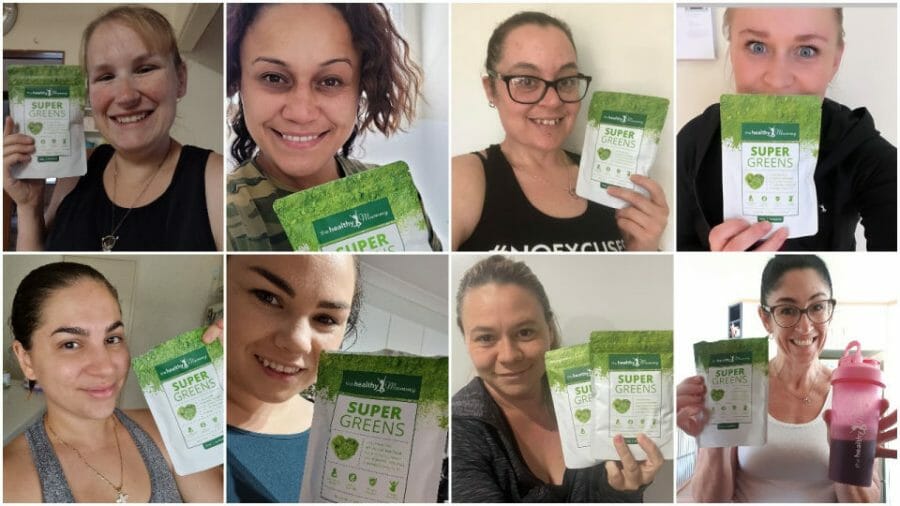 What a mums had to say about our Super Greens…
Shan Butcher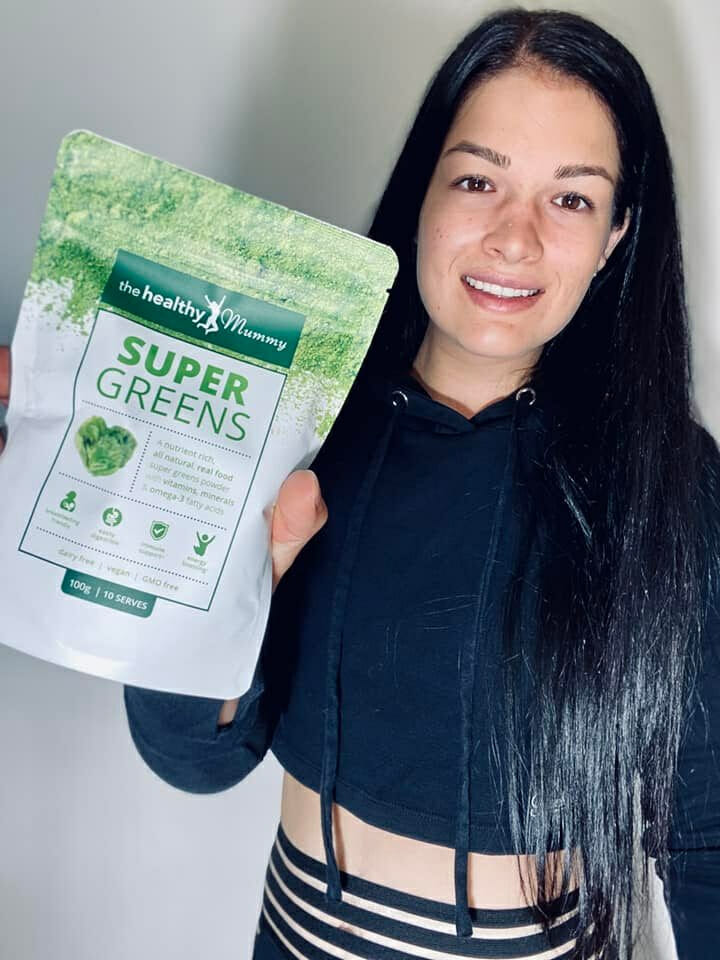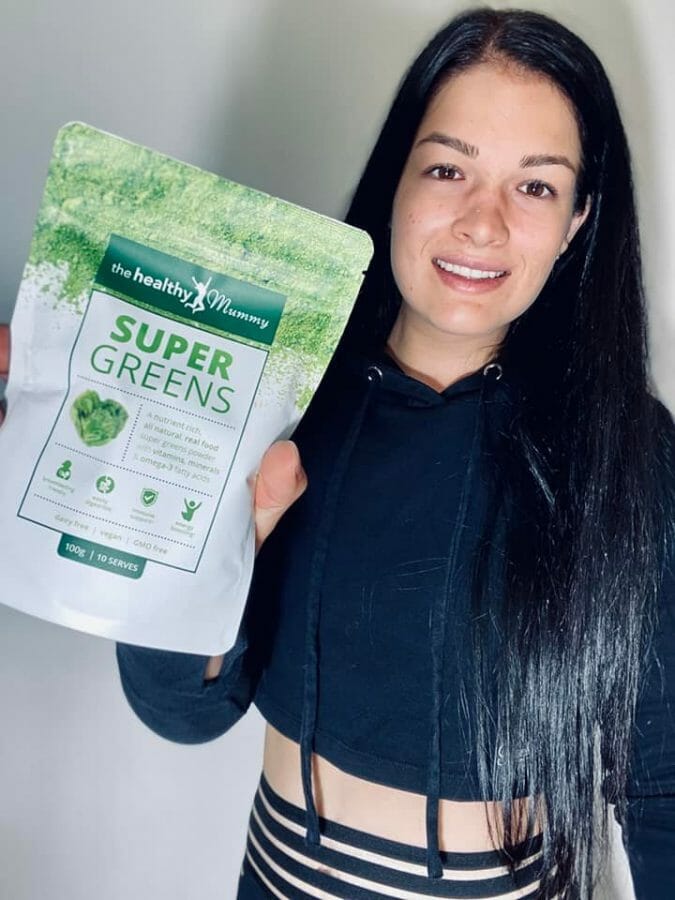 "I'm so impressed with the taste of the Super Greens powder. It's now my pick me up in the afternoons when I need that energy boost."
Megan Van Nierop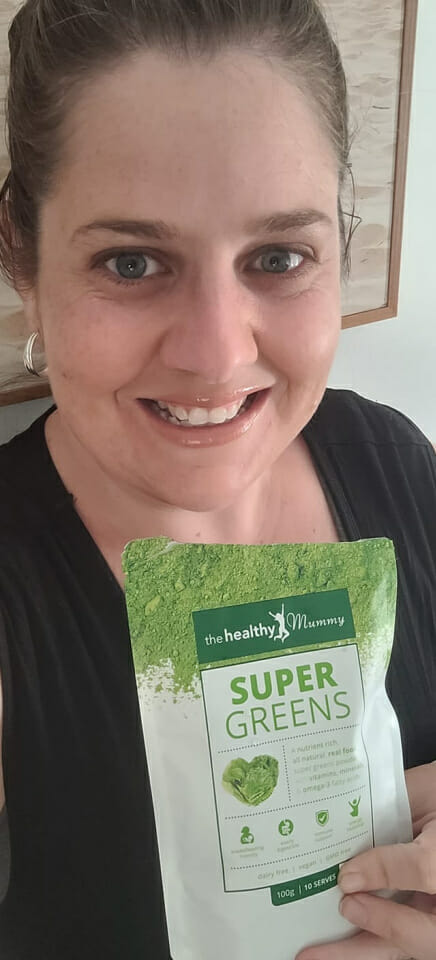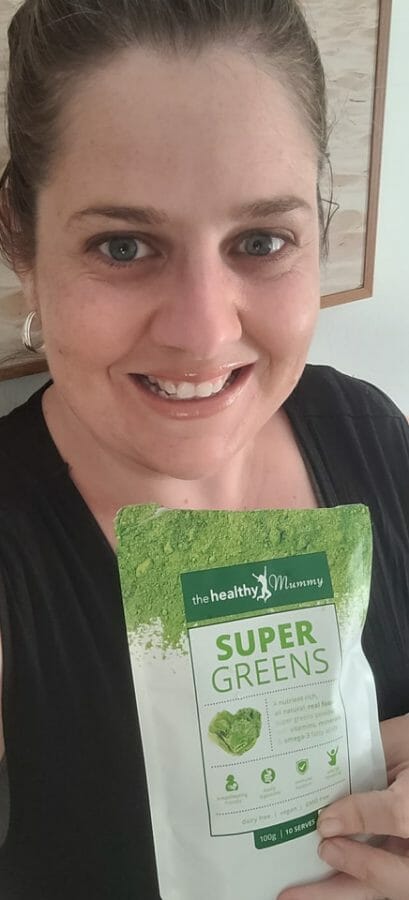 "My afternoon lifesaver. I'm not a coffee drinker, so this is my go to. This is what I have every afternoon when I need that energy boost. Some days I have it just with ice cold water, other days I add it to a smoothie."
Carla Ackerman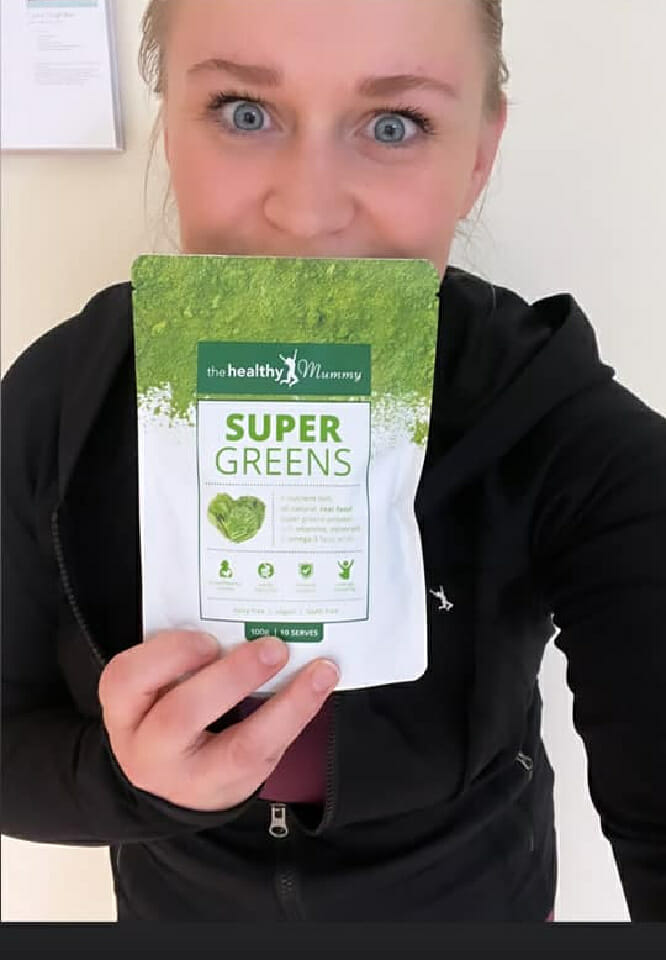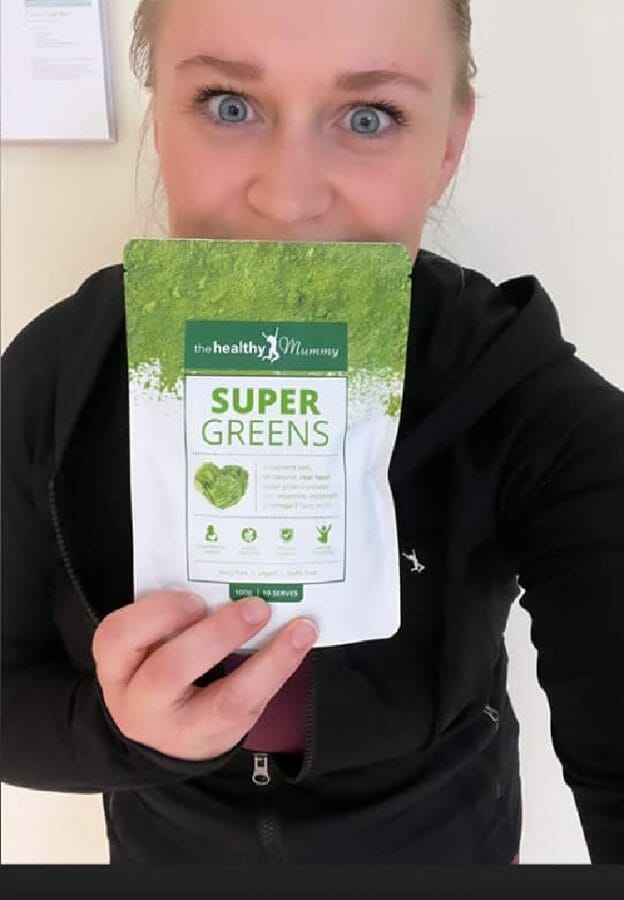 "The Super Greens are such a good supplement and I absolutely love it! I have it every morning before starting my day and I will have a second glass during the day to reach my water count for the day!
"It tastes amazing!! It's sweet and refreshing and I drink it in a big jar with lots of ice!"
Natalie Wyatt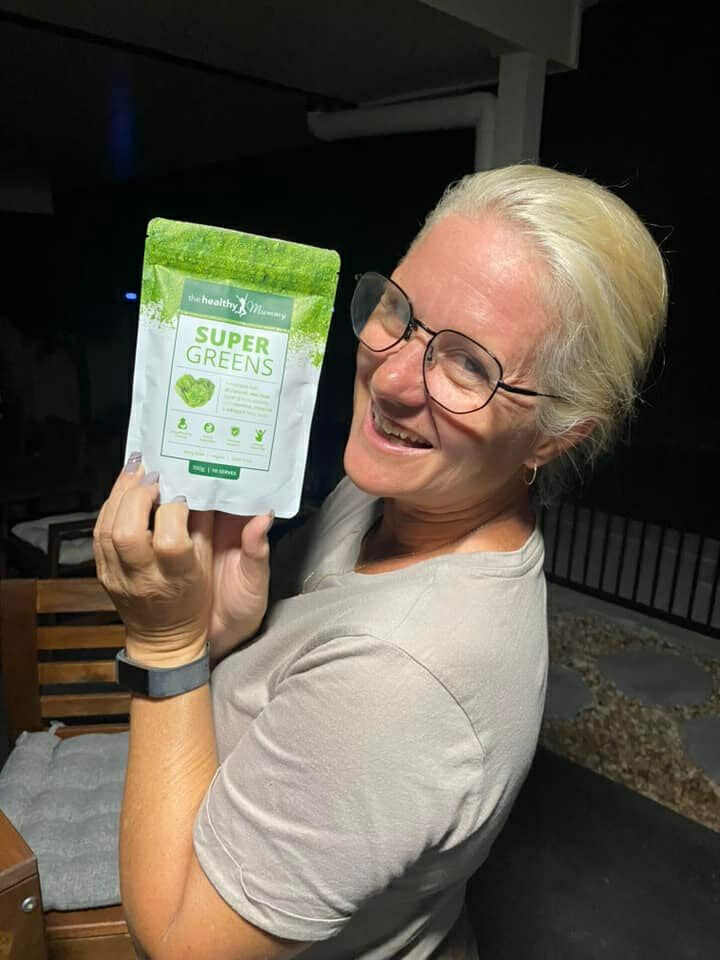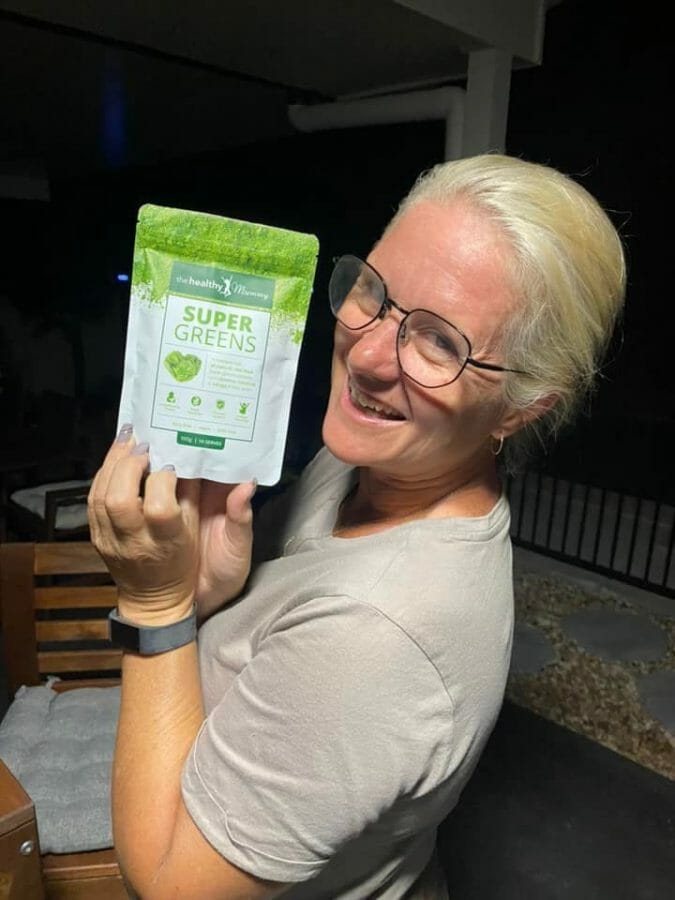 "I was a bit worried about the taste of Super Greens but I added it to my green smoothie in the mornings and it's very refreshing especially with some ice as well! I also have it if I get sick of water as something sweet!"
Keighley
"Super Greens are my go to to get me through the afternoon. I just mix with water for a refreshing pick me up.
Sometimes I add it to my smoothies in the morning when I haven't slept so well. A great way to get the nutrients your body needs."
Miranda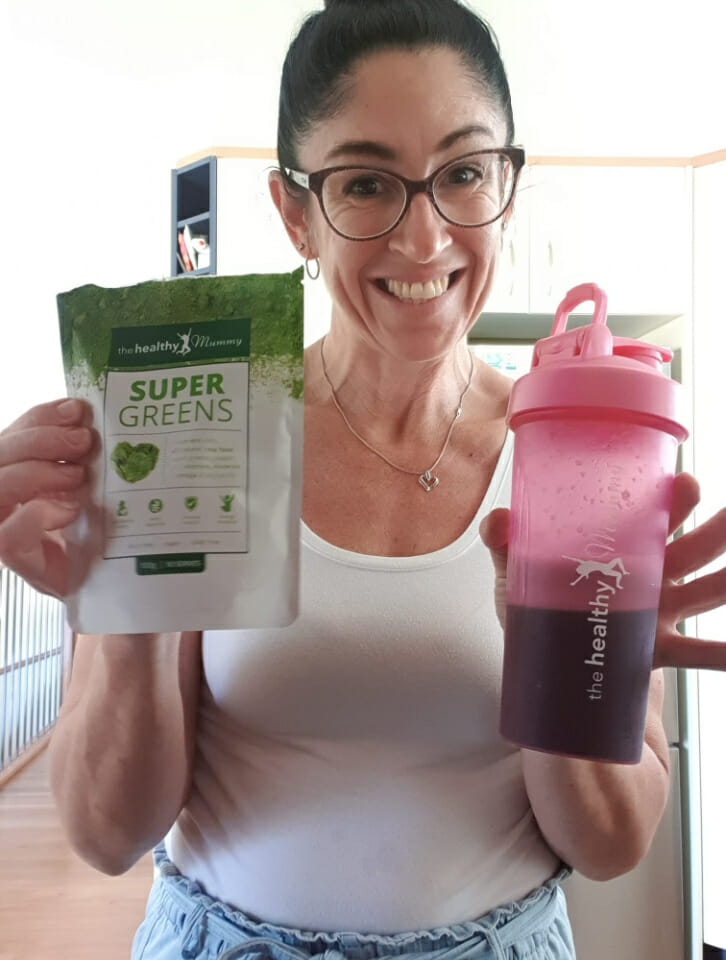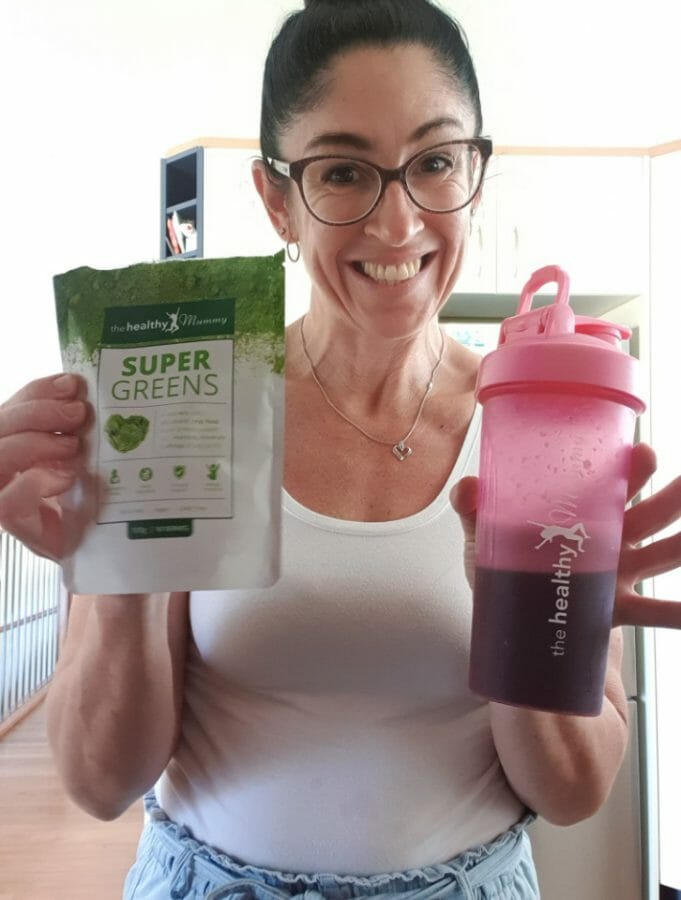 "In the afternoons rather than reaching for a caffeine hit I go straight for the super greens, it gives me the energy to make it through 3.30itis, tastes great and boosts my water intake, what's not to love."
Krystal Neda Poles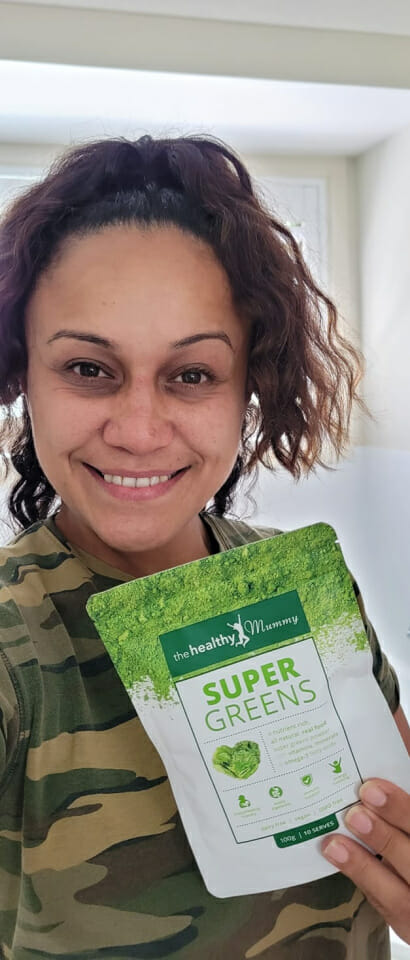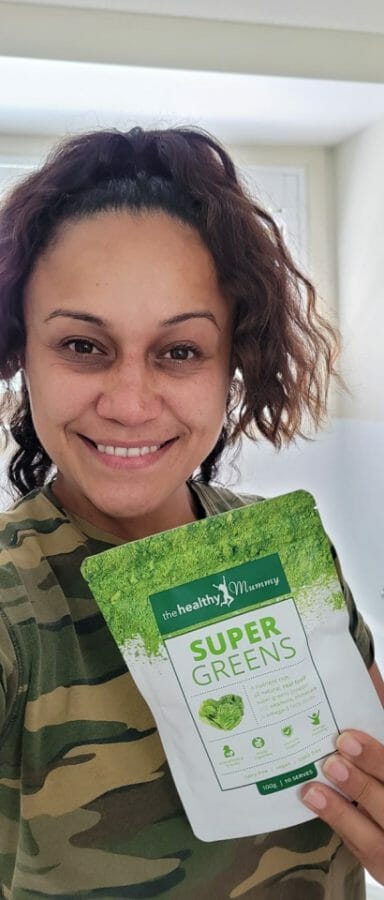 "I absolutely love my Super Greens. I have it twice a day. I find when I have this just in water or in my healthy mummy smoothie, it gives me loads of energy.
"It has so many nutrients, vitamins and omega 3 fatty acids. Plus if you're breastfeeding like me, it's breastfeeding friendly."
Eirini Trajcevski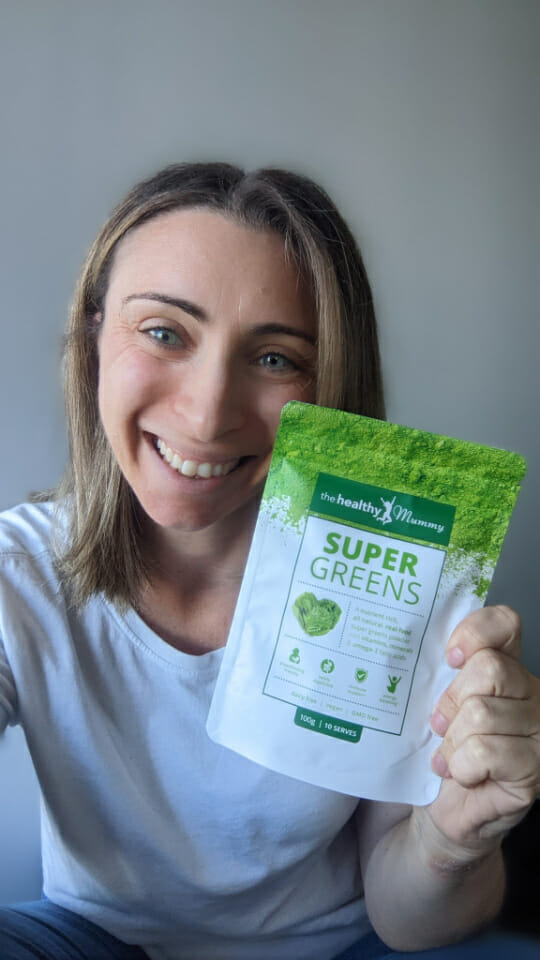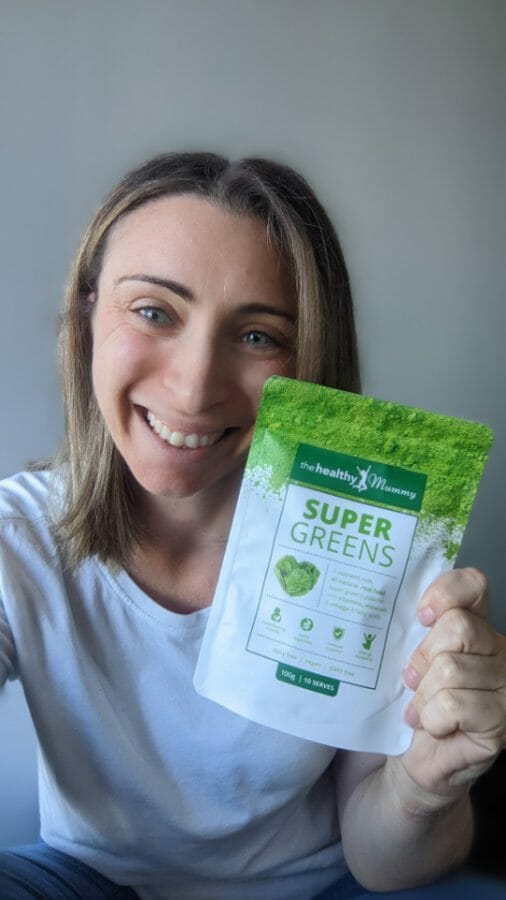 "I love the Super Greens. Not only does it have an amazing taste (nothing like you would think a greens powder tastes like) but I can notice a big difference in my energy levels, especially when I take it in the mornings.
"It also is a fantastic afternoon to pick me up, for when I need that little extra boost to get through dinner time!"
Emily Antic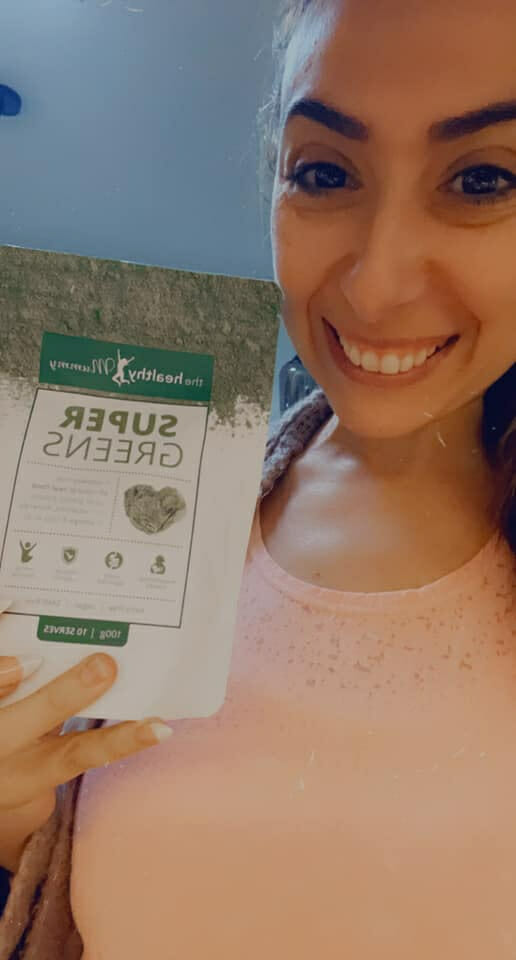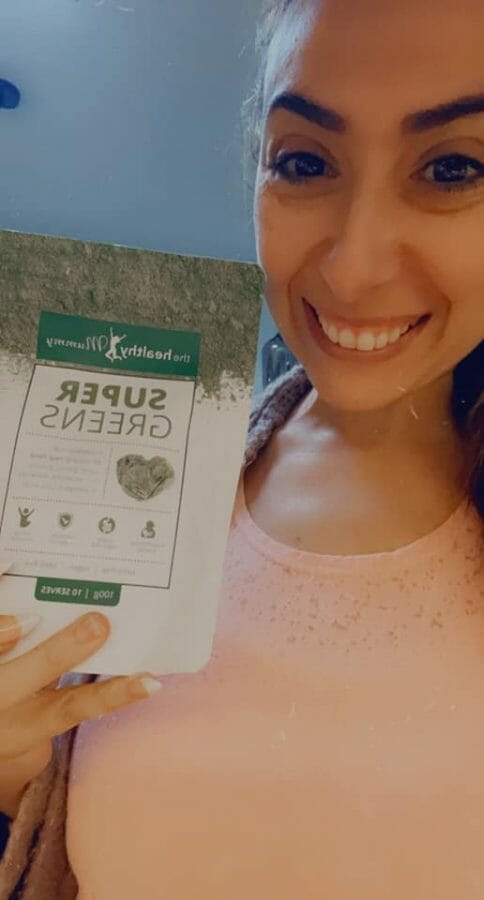 "It's such a good drink I'm obsessed with it it's the first time trying it but it's definitely going to be an additive of my drink of choice my daughter tried it and loves it as well and it's amazing and good to know that it's healthy for you."
Irene Rust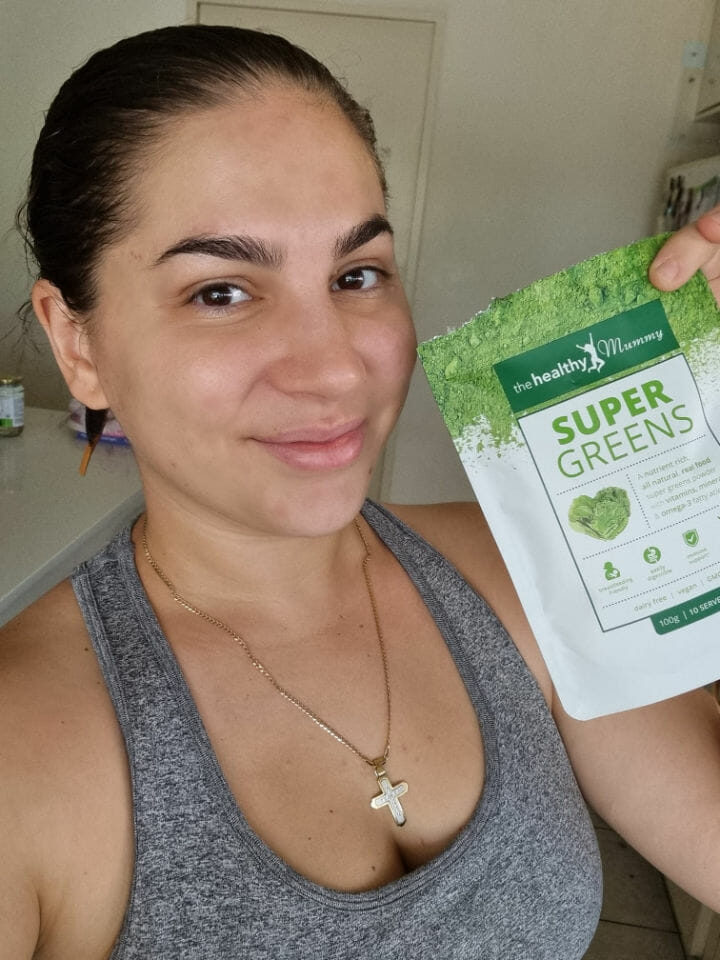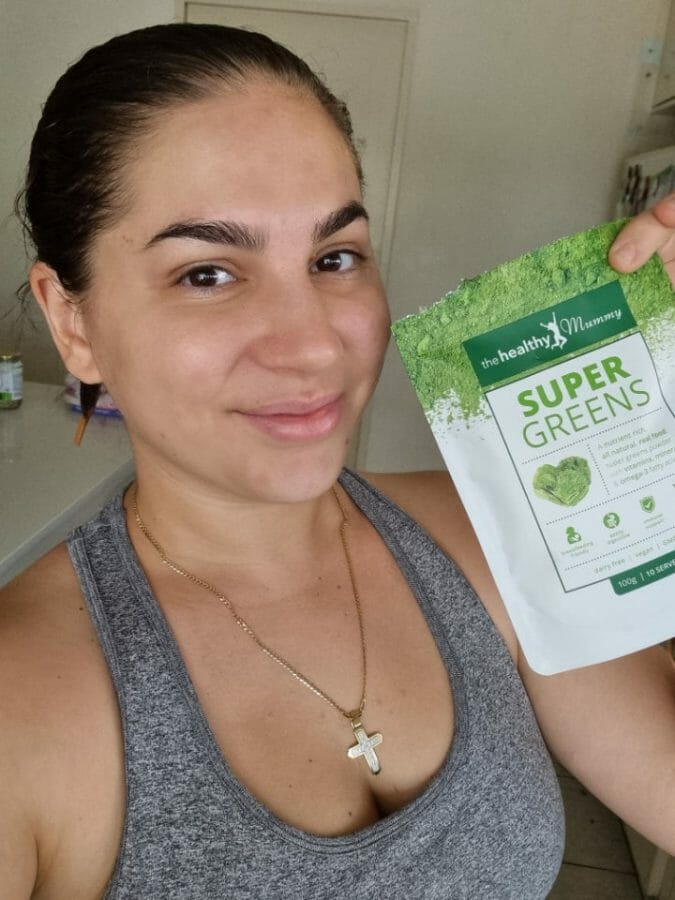 "I love this one because it does not have that grassy taste that you get in others! It tastes quite fruity and pleasant to finish! It gives me great benefits and I have found has helped immensely with my energy and skin complexion!"
Kate Brown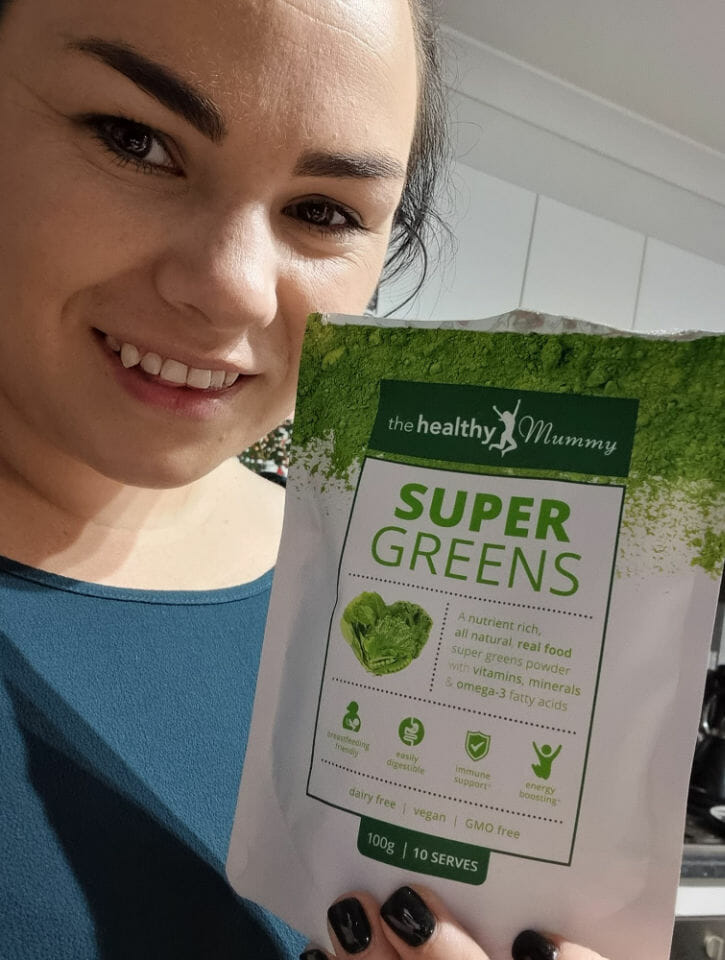 "I love adding Super Greens to my smoothies of a morning. The taste blends so well that you barely even know it's there. Excellent for that little energy boost!"
Nicole Bradshaw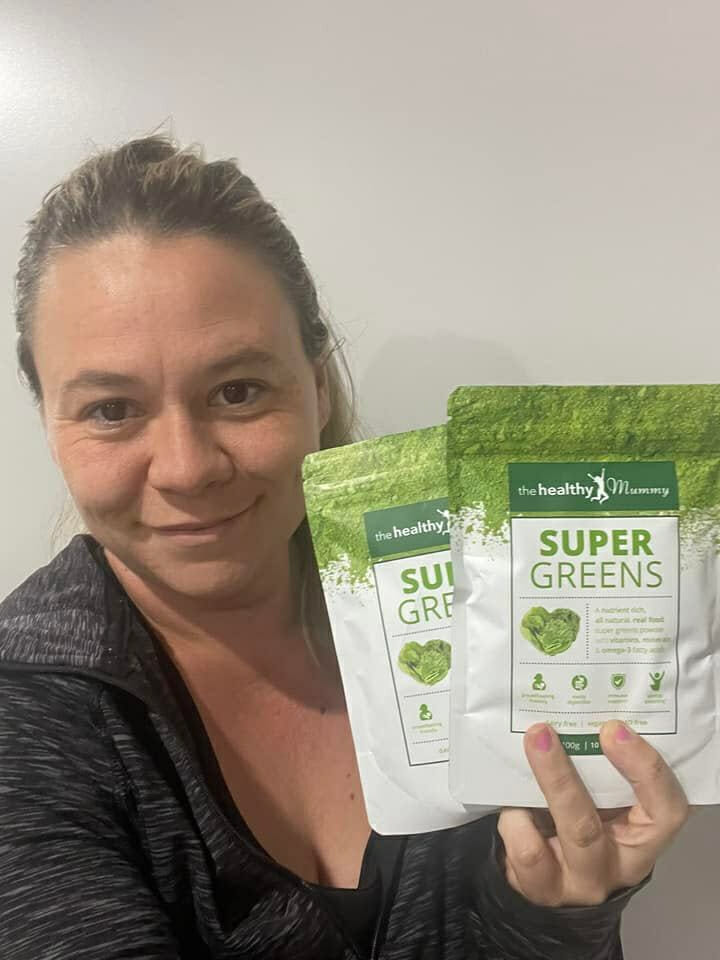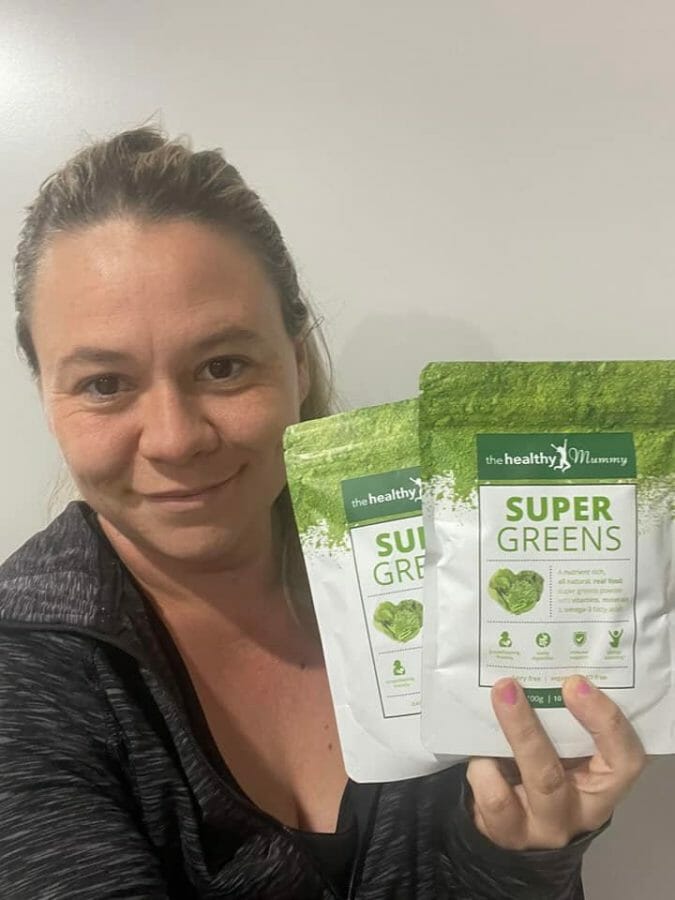 "With two toddlers and a teenager I need all the energy I can get. I love that I can drink it on its own with just water or add it to my morning smoothie. Love the taste, when I add it to my smoothie it leaves a sweet taste to my lips with every sip. Definitely notice more energy when I use the super greens, perfect to pick me up in the afternoon!"
Paula Clarke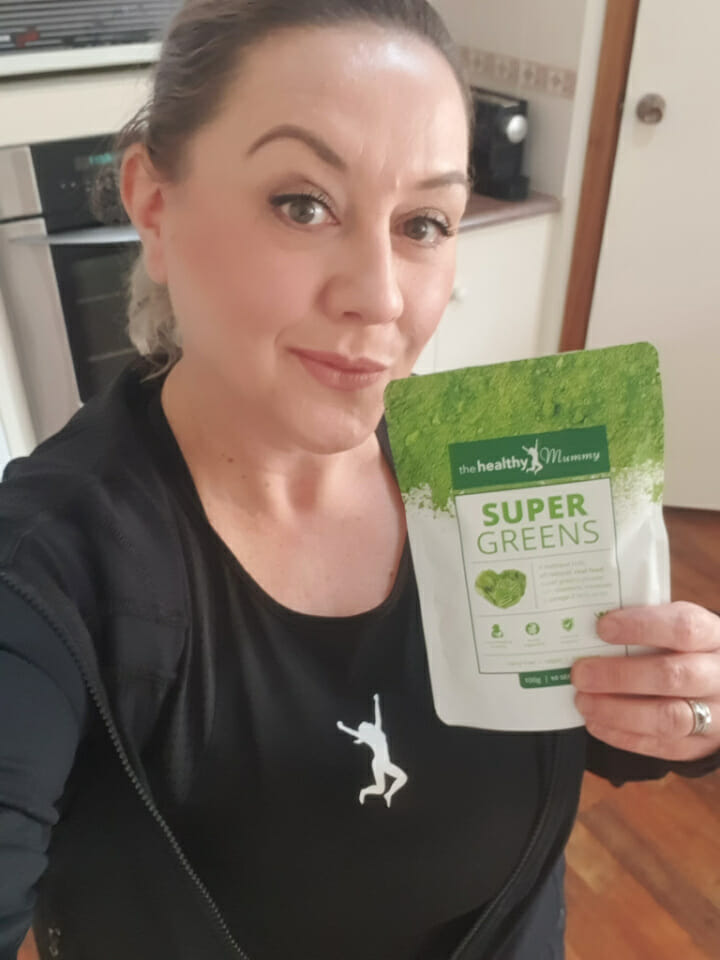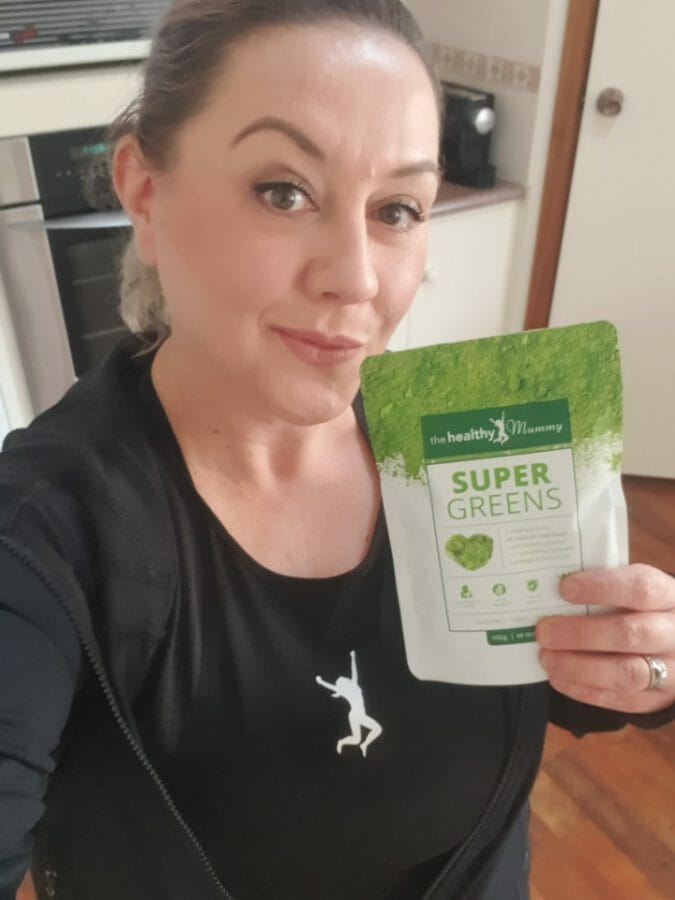 "The Super Greens was one of the first things I tried from The Healthy Mummy around four years ago now, and I still order it regularly, because I love it!
"I like to add mine to a vanilla smoothie, along with some raw zucchini and even some avocado and banana… it looks and tastes amazing – no bitterness whatsoever – and I always notice my skin is is clearer. I feel more energised and it feels to me like a treat for my digestive system and gut. It's definitely a product worth adding this to your pantry stash."
Shantelle Brumfield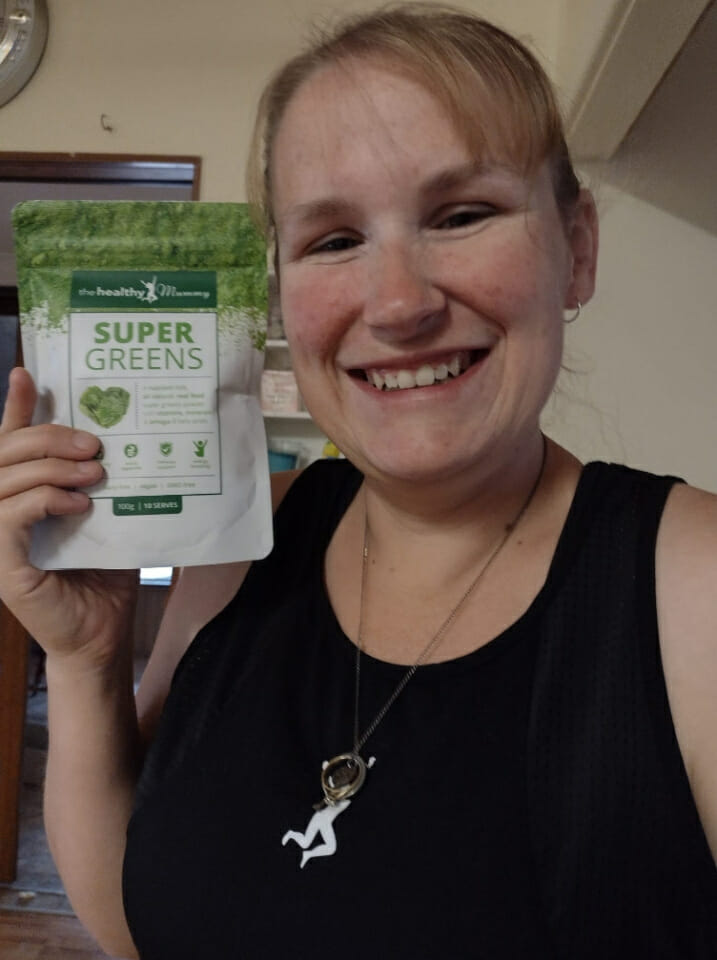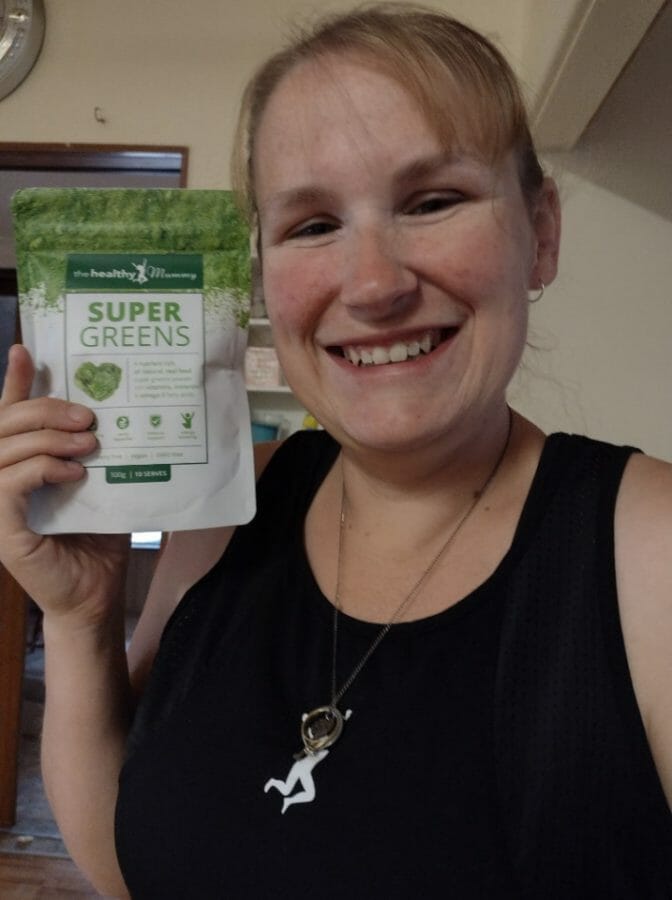 "I am a huge fan of The Healthy Mummy Super Greens and have them every day in the afternoon as a pick me up and to give me more energy!!! Definitely one of my absolute favourites!"
Rebecca Perkovic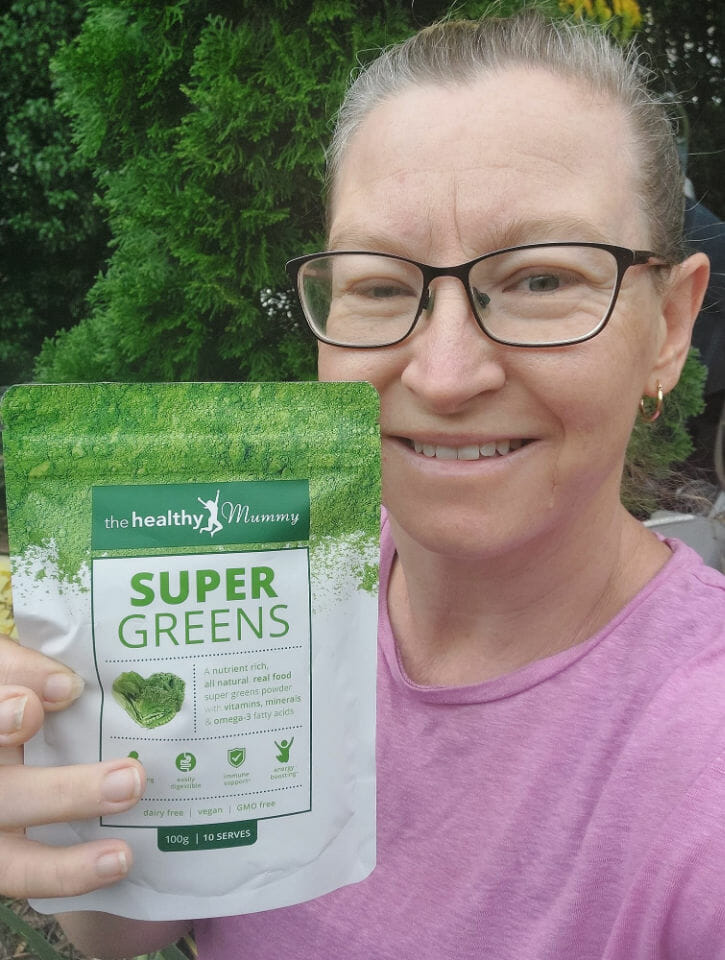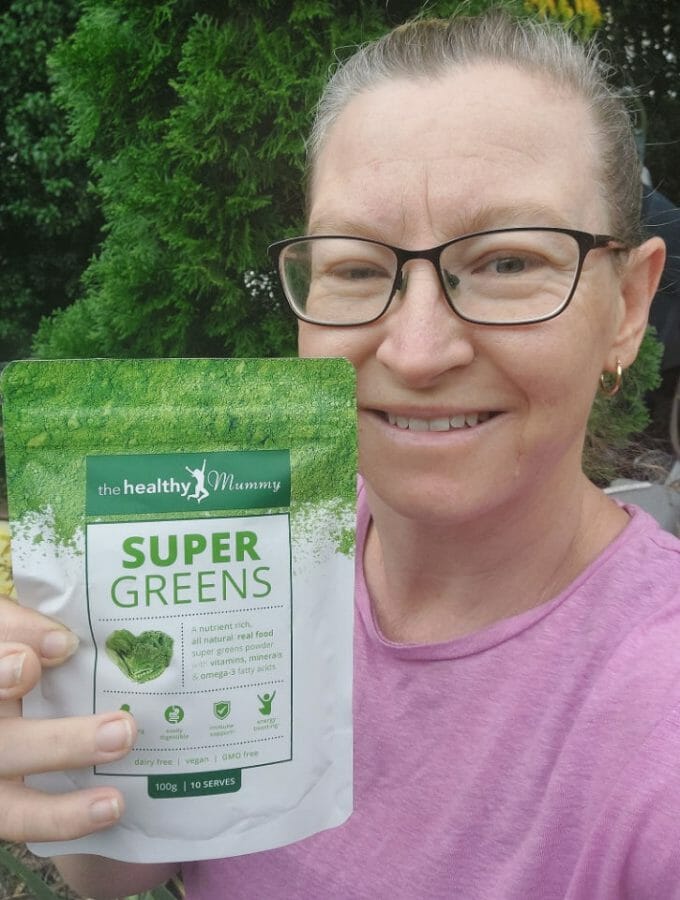 "The Super Greens are a lifesaver for me. They give me the energy to get through my busy days. It is a fantastic addition to my smoothies!"
Kristy-Lee Fros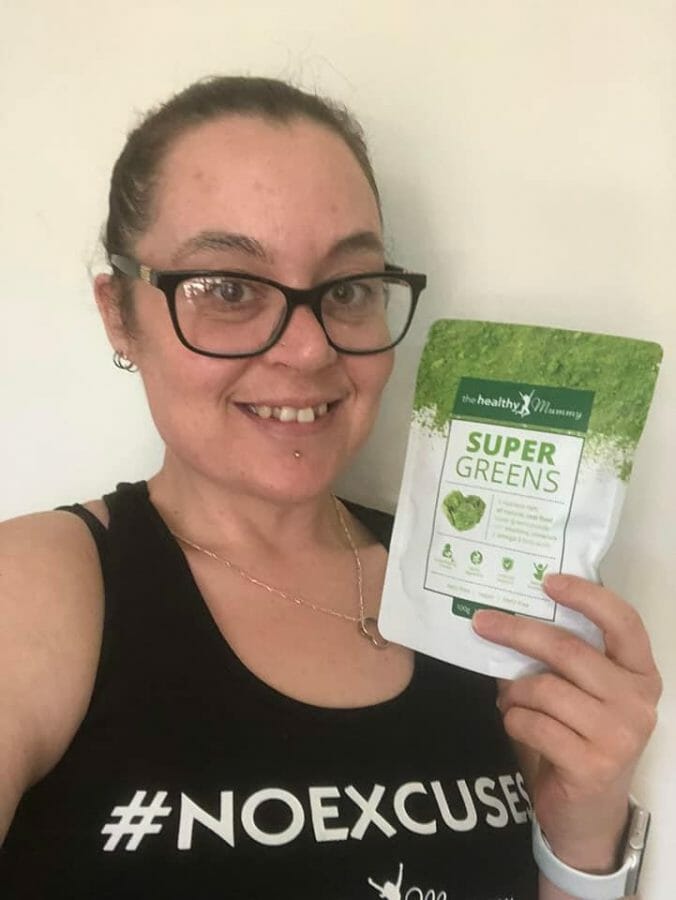 "I have the Super Greens almost every afternoon and some mornings to give me a healthy energy boost to get me through my day. They are my lifesaver! I like it just with water and lots of ice."
The Healthy Mummy Super Greens in detail
The Healthy Mummy SUPER GREENS powder vitamin supplement to help boost your energy and support your immune system
The Healthy Mummy Super Greens powder is the culmination of extensive research and development. It is designed with busy mums in mind, providing energy and nutrients to help keep you going. It is a supplement designed to support your busy life
Our Healthy Mummy Super Energy Boosting Greens contains over 37 whole food ingredients and is an easily digestible & nutritional formula, combining real foods sources to a deliver a powerful blend of nutrients to give busy mums the energy they need!
It is also safe for use in breastfeeding
The Healthy Mummy Super Greens powder delivers a careful combination of 37 natural ingredients, designed to provide a range vitamins, minerals and phytonutrients. These include Spiralina, Flaxseed, Pea Protein, Organic Barley Grass , Chlorella, Chia, Goji Berry, Kale, Spinach, Mushroom Powder and Dandelion to name but a few.
To protect the nutrients in our premium quality ingredients, the foil packaging has been protected from heat.
A vegan-friendly product. Free from dairy, gluten and preservatives.
The Healthy Mummy Super Greens contain:
More IRON than 12 cups of Spinach
The Vitamin C equivalent of 1.4kilograms of Oranges!
56 x more Vitamin B12 than a beef steak!
Contains calcium equivalent to 1litre of milk.
It is dairy and GMO Free,
It is vegan friendly
AND it TASTES delicious!
What makes our Super Greens different?
It has been specifically formulated for BUSY MUMS
The unique blend of ingredients has been designed to help boost energy in tired mums
It is safe for use in breastfeeding
It contains over 37 quality superfood ingredients. It contains probiotics, vitamins, minerals, antioxidants, essential fatty acids and fibre
It contains alkaline superfoods rich in nutrients designed specifically for busy mums and is safe in breastfeeding
It is great tasting with a slight cranberry taste and tastes good enough to be drank on its own
How to use it?
Add 10g to a glass of water daily or add it to your daily Healthy Mummy Smoothie
10g per serve
To purchase your Super Greens, click here.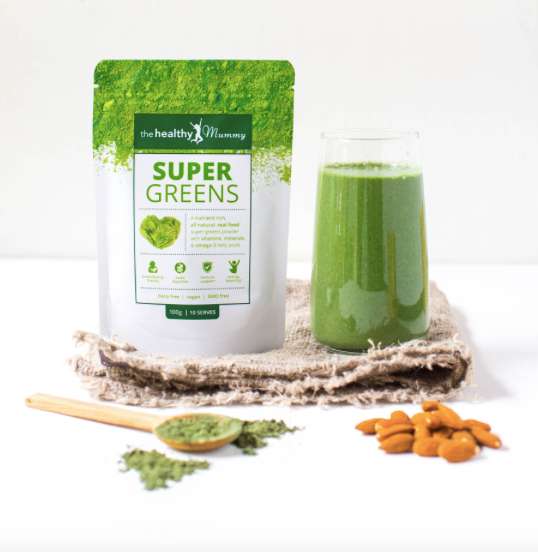 - Super Greens Powder -
Designed to Boost Energy
Energising and immune boosting blend of superfoods and healthy greens, that doesn't taste like grass. Feel SUPER with Super Greens!
With a slight cranberry flavour, it tastes DELICIOUS.
You will LOVE our super greens! You can add it to your smoothies or mix it into a glass of water each day.