Samara shares her beauty regime and how she gets such glowing hair
Samara who has lost 17kg following the 28 Day Weight Loss Challenge is also a huge fan of The Healthy Mummy SKIN range! Find out what she uses here.
Samara is a natural beauty! But the gorgeous mum-of-two, who has lost 17kg following the 28 Day Weight Loss Challenge, also makes sure she finds the looks after her body and skin.
In fact, she's a huge fan of The Healthy Mummy SKIN range!
Find out what she uses below…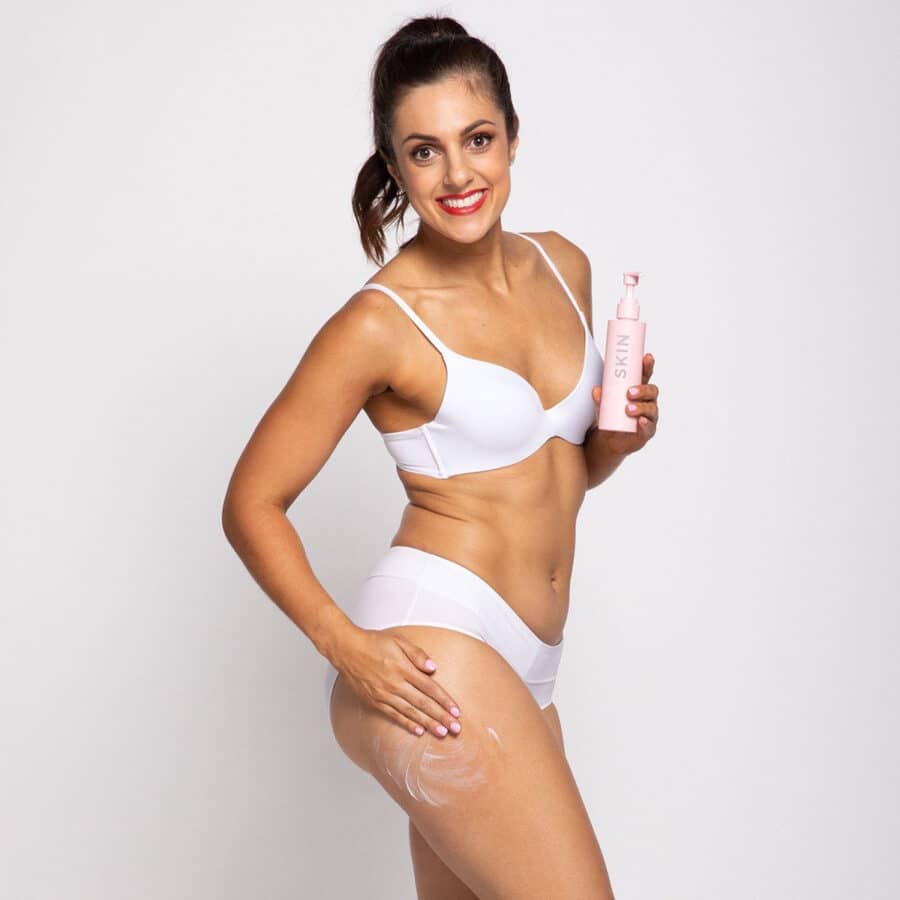 Samara shares her beauty SKIN regime and how she finds the time to pamper herself
I'll be the first to admit that I have never been the type of person to have a good skin care routine.
If you're anything like most mums out there, you have a million different things to do each day, and by the time night falls, your skin is just not a priority!
Most will try to get away with a quick wipe down with a baby wipe, a splash of moisturiser, and a hope for the best. By the time morning comes, your skin feels dry, you've got a nice collection of breakouts and those little lines are becoming bigger each day!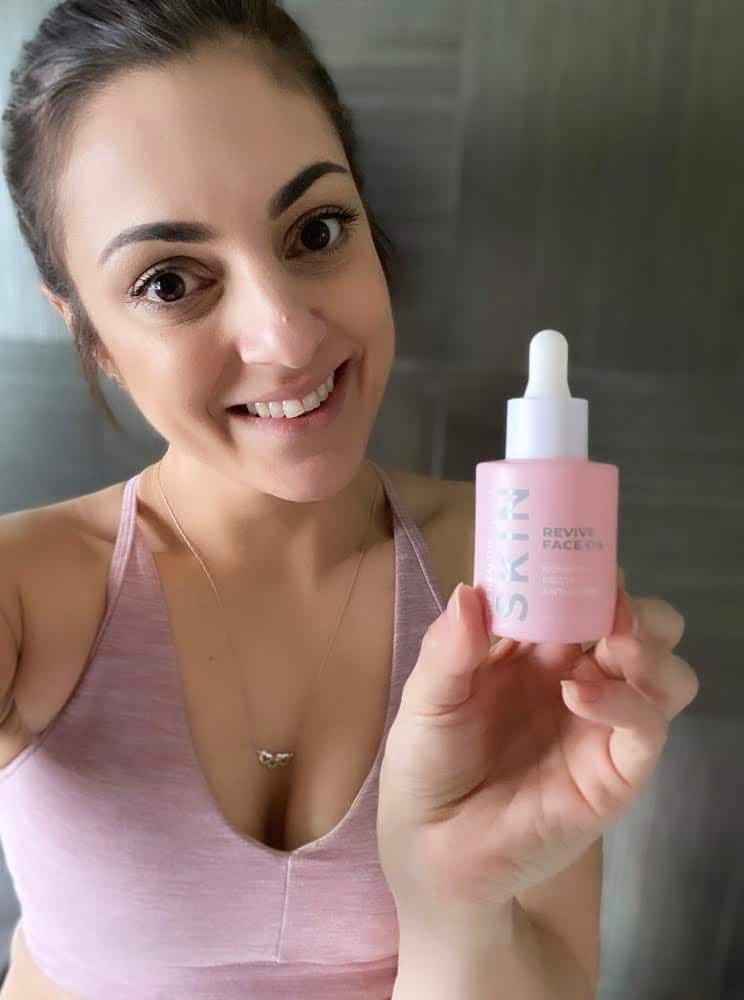 Luckily, The Healthy Mummy SKIN products have made skin care an easy addition to my weekly routine.
Samara's top 5 beauty products
My top 5 products would be the Beauty Collagen Powder, Revive Face Oil, Superfood Serum, Nourishing Night Cream, and the Body Sculpting Lotion. These are products I use every single day!
The Hydrogel Eye Masks and the Pink Clay Mask are a once or twice a week treat for my skin!
The SKIN Beauty Collagen Powder has become a part of my daily routine.
I will add it to a shaker with water and ice, and sip on it during the mid morning. This is my all time favourite SKIN product and has helped me to be able to grow my hair nice and long again.
My hair looks and feels so much healthier. I have even had my hairdresser make comments and ask me what my secret is! The Collagen Powder also helps to strengthen my nails, and keep my skin glowing from the inside out!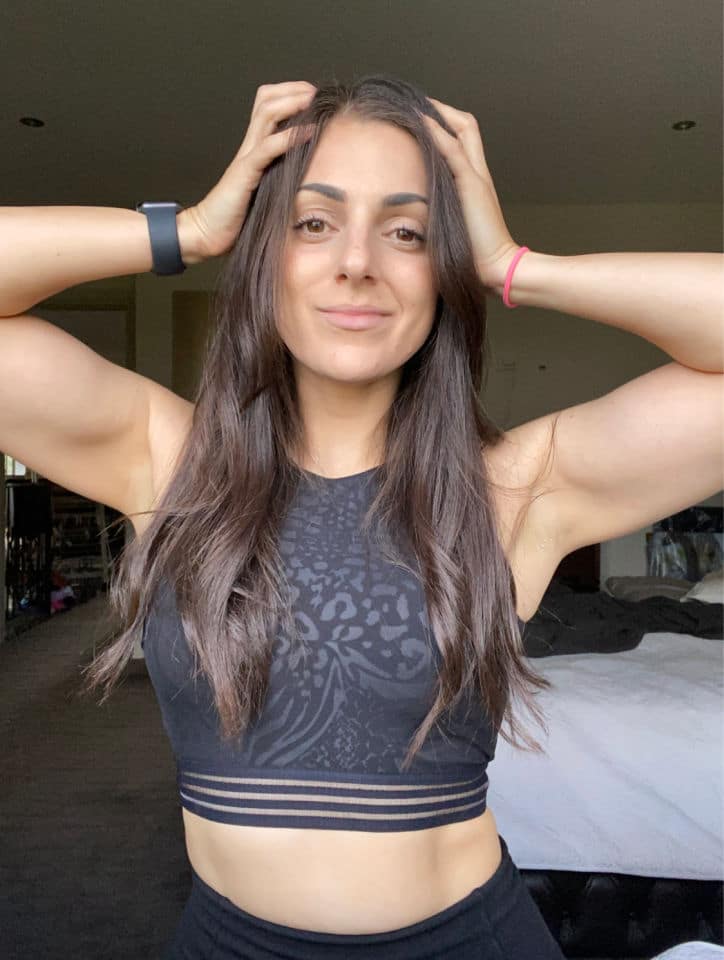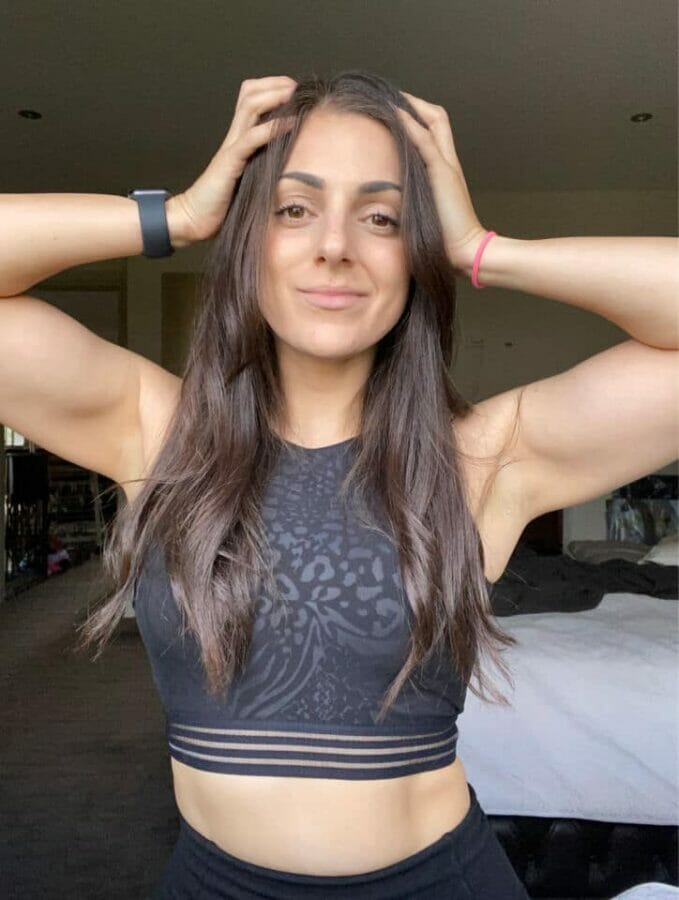 'My face looks more energised and smoother'
The Revive Face Oil and Body Sculpting Lotion are my go to products for when I am fresh out of the shower.
After cleansing my body and my face, and patting my skin dry, I will cover myself in the Body Lotion – it leaves me smelling delicious every single time! My next step is to apply a few drops of the Revive Face Oil to my face and neck, and to let that soak in. My whole body feels so much more smooth after this step!
After the Revive Face Oil has soaked in, I will apply the Superfood Serum, again to my face and neck. I have definitely noticed a difference in the way my skin feels after using this daily.
My face instantly looks more energised, firmer and smoother. Once that has soaked into my skin, I will move on with my usual makeup routine. Don't forget to use sunscreen!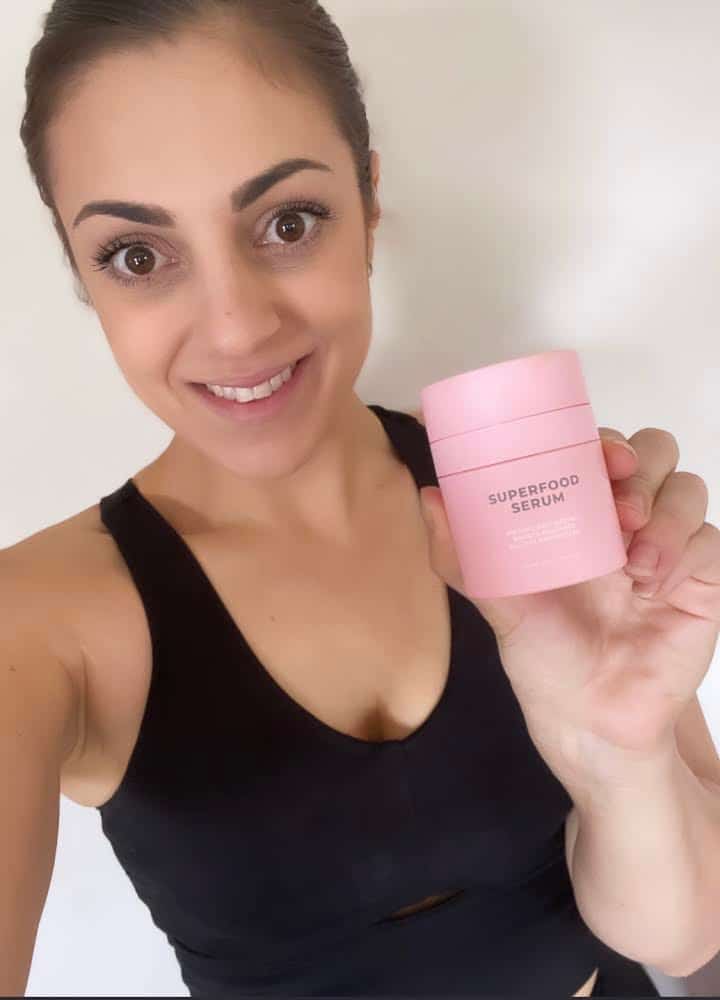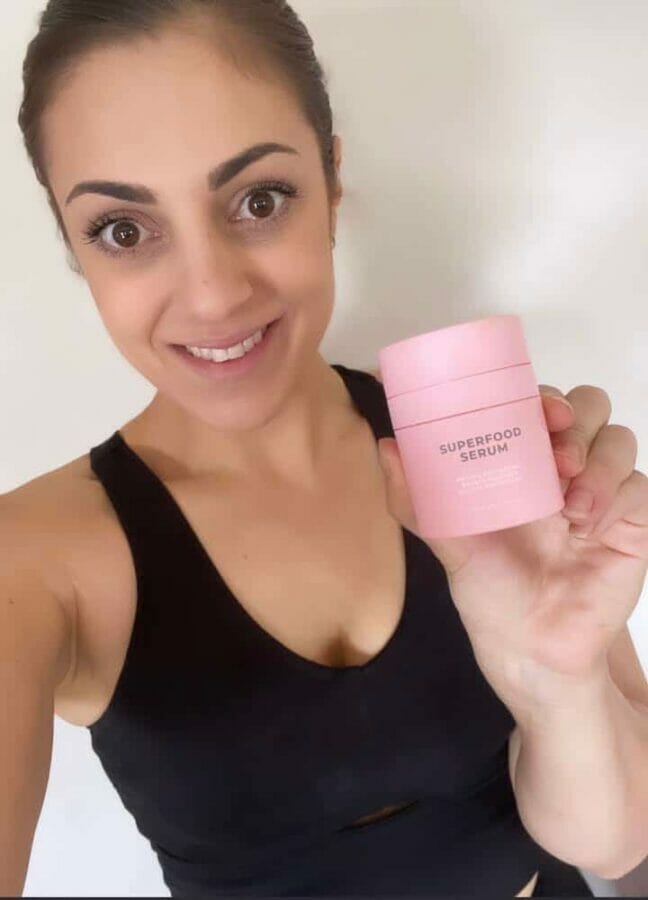 Samara makes sure she takes all her makeup off at the end of every day
One of the most important steps in my skin care routine, is making sure I wash my face at the end of each day – ensuring I remove all makeup!
The next step depends on whether it's a self care night or if I'm in a rush! Once or twice a week, I love to treat myself with a quick Pink Clay Mask and Hydrogel Eye Mask!
The Pink Clay Mask instantly helps reduce any breakouts I may have (especially around that time of the month), and the Hydrogel Eye Mask helps reduce any puffiness around  my eyes.
Both of these products help hydrate my skin and leave me feeling refreshed!
The final step before bed is to apply the Nourishing Night Cream. It soaks straight into my face and neck, smells amazing, and I swear it helps me sleep better. My skin feels so smooth and fresh each morning, after I apply this before bed! I really notice a difference when I forget this step! I keep mine in my bedside drawers now, to help me remember to apply it before I sleep.
Protect your skin and treat it kindly
Remember that your routine may be different to mine. Once you do get into a good routine of cleansing and applying certain products that work for you, you will begin to notice the difference in how your skin looks and feels, and even how your makeup will apply so much more smooth and flawless!
Do what you can to look after your skin now – you only get one and you have to wear it every day. Protect it and treat it kindly – you will thank yourself later!
Get coached by Samara