Snack Smart During Pregnancy
A healthy pregnancy includes a healthy pregnancy eating plan as well as regular exercise that's right for you. When pregnant you need to eat foods that give you the required nutrients and vitamins for you and your baby and even when choosing snacks try to make healthy choices.
Snacking and pregnancy seem to go hand in hand. Snacks can be a great way to help meet the increased energy and nutrient demands of pregnancy and help keep nausea at bay – but not all snacks are created equal.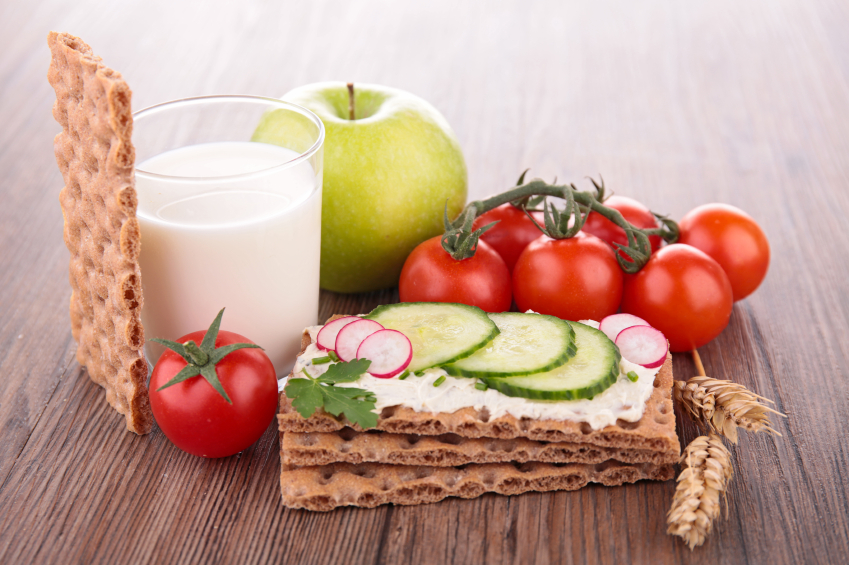 The Snack Trap
Snacks with poor nutritional value which are high in added sugar, added fat, refined carbohydrates and low in other essential nutrients such as protein and fibre, can cause you to consume more energy than you need. This can lead to excess weight gain, detract from a nutritious diet by decreasing appetites at meal times, displace nutrient dense foods like fruits and vegetables, and worst of all, set in motion the dreaded snack trap; that is, that little niggling feeling in your tummy that has you reaching for a snack every 10 minutes.
Snack Smart
By snacking smart, you can beat this snack trap and boost your nutrient intake while keeping your weight in check – and it's not as hard as you might think.
Snack Smart Tip 1: Eat Less, More Often
Despite the often increased appetite during pregnancy, you may not actually be able to sit down and stomach a regular sized meal as you used to. Rather than ending up with half your lunch in the bin every day, anticipate to eat less but more often.
Try consuming meals and snacks of equal size, spread across the day. For example instead of having two pieces of toast for breakfast, have one for breakfast and the other a few hours later for morning tea. This can also help you to become more mindful of your body's hunger and satiety signals.
Snack Smart Tip 2: Make Snacks Count
Snacks should be high fibre, contain some protein and have a low GI to assist aid satiety and keep energy and blood sugar levels stable until the next meal. A good rule of thumb is to choose snacks which contain at least two food groups (grains and cereals; meat and alternatives; milk, cheese and yoghurt; fruit; and vegetables), and always opt for the least processed choices.
Snack Smart Tip 3: Keep Up The Fluids
Pregnancy can be hot work and requires a lot of extra body fluid. Keeping your fluid intake up will help ensure you are properly hydrated (especially if you have been suffering morning sickness), help keep those bowls moving regularly and give you something else to reach for if you are simply in the habit of having a snack in hand.
Water is always a great choice, but there are plenty of varieties of tea out there that can also help relieve nausea and help keep you hydrated. Try ginger, mint or chamomile but be cautious of teas that can cause a laxative effect and just to be safe, check with your health care team.
It is also a good idea to be mindful of your caffeine intake, although not necessary to strictly avoid caffeinated drinks or foods it's best to keep intake to no more than 200 -300 milligrams a day which is about the same as 2 -3 cups of instant coffee.
Milk and other calcium fortified drinks also make a great alternative to water and can be used as a base for snacks such as in The Healthy Mummy Pregnancy Smoothies. Soft drinks and cordials simply provide excess energy and no nutrients so aren't necessary. Energy drinks and alcohol should be avoided.
Snack Smart Tip 4: Find Something Else To Do
Sometimes pregnancy can be just plain boring – whether you're waiting for an appointment or just waiting on the baby, snacking is often the 'go to' time waster. Remember to keep the other tips in mind: plan your meals and snacks around appointments, make your snacks count, and keep fluids on hand; and try to find other things to do – e.g. look in magazines or online for ideas about how to decorate your baby nursery.
Top Snack Ideas:
Fruit and nuts is a classic winning combo.
Yoghurt with a tablespoon or two of muesli and combine well.
Vegetable sticks and dip (avoid dips with soft cheese and pate, try hummus or yoghurt based dips).
Sweet or savoury muffins. Check The Healthy Mummy recipes for some great options on healthy baking.
Pikelets with fruit.
The Healthy Mummy Pregnancy Smoothies with flaxmeal or chia seeds, yoghurt and fruit.
Snacking is completely fine during a healthy pregnancy when you make healthy choices.
Click here to visit our pregnancy products shop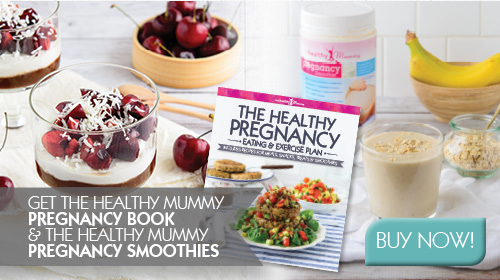 Disclaimer: Always speak to your doctor before changing your diet,taking any supplements or undertaking any exercise program in pregnancy. The information on this site is for reference only and is not medical advice and should not be treated as such, and is not intended in any way as a substitute for professional medical advice..
Our plans promote a health weight gain in pregnancy to benefit the mother & baby and you can read more on this here 
The owners of The Healthy Mummy do not make any representations or warranties, express or implied and shall have no liability or responsibility to any person or entity with respect to any loss or damage caused or alleged to be caused directly or indirectly by the information contained herein and nothing in this disclaimer will limit or exclude any liability for death or personal injury resulting from negligence, limit or exclude any liability for fraud or fraudulent misrepresentation, limit any liabilities in any way that is not permitted under applicable law or exclude any liabilities that may not be excluded under applicable law.