The 2 Ingredient Panna Cotta Recipe Mums can't get enough of!
TWO. INGREDIENTS!! Yep, that's all you need to whip up this AMAZING, low-calorie, super easy and absolutely delicious dessert!
TWO. INGREDIENTS. AND JUST 48 CALORIES PER SERVE!!
Yep, two ingredients are all you need to whip up this AMAZING, low-calorie, super easy and absolutely delicious dessert! What's more, they're both ingredients that you've probably already got in the cupboard and fridge!
When you think of traditional Panna Cotta, you might think of cream, sugar and vanilla as the basic ingredients. Yummy but heavy on the calories. Panna cotta actually means 'cooked cream' in Italian.
Our recipe on the 28 Day Weight Loss Challenge combines jelly and greek yoghurt for the most amazing results! So simple, yet so delicious. And only 48 calories per serve!
Scroll down for the recipe and to see why mums are loving The Healthy Mummy's Pana Cotta recipe!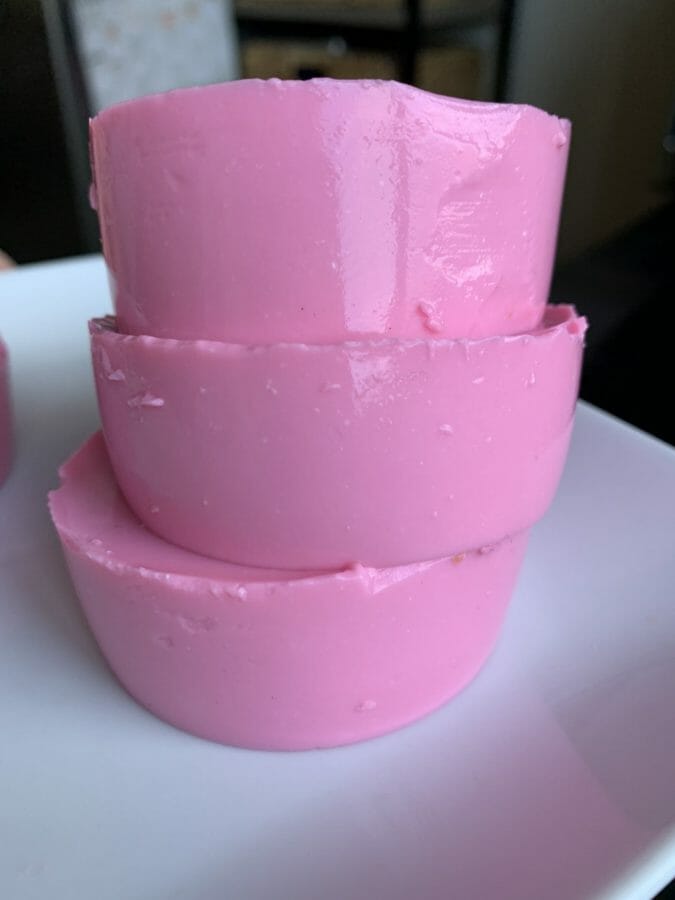 Panna Cotta Recipes in the Healthy Mummy App
Along with heaps of other delicious dessert options, the 28 Day Weight Loss Challenge already has several super popular Panna Cotta recipes in the Healthy Mummy App.
Our 2 Ingredient Passionfruit Panna Cotta recipe using jelly and ricotta has been a tried and tested recipe in the Healthy Mummy Community with mums raving about how good it is!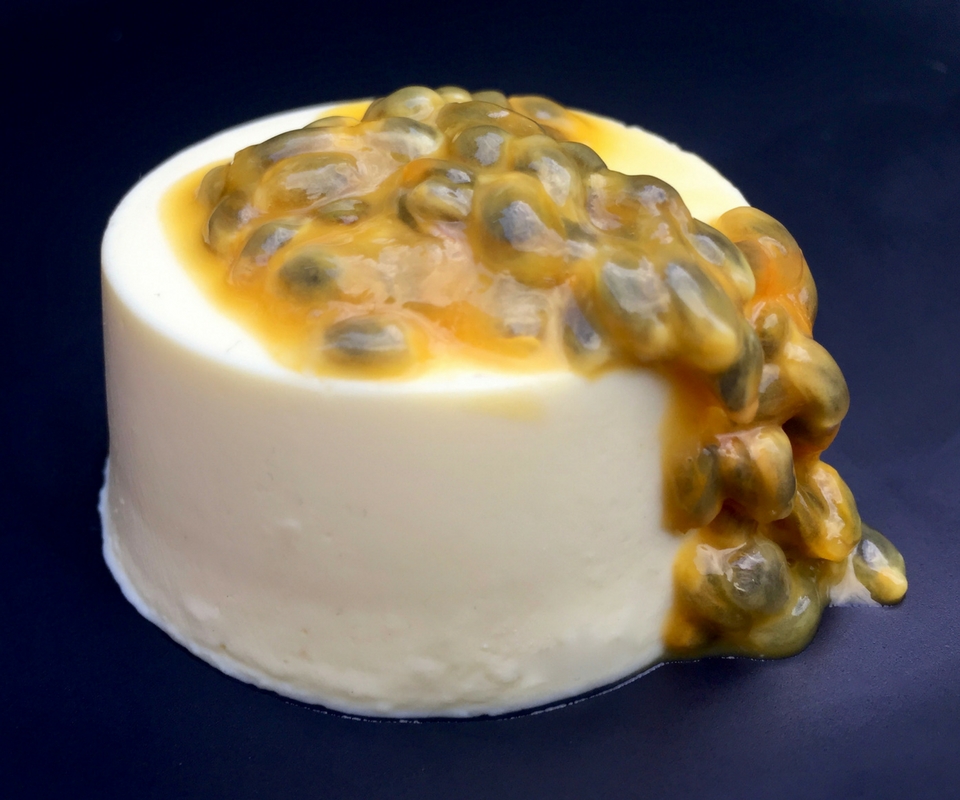 And now we're excited to share a new 2 Ingredient Panna Cotta option that's bound to become a family favorite in your house! Check out the recipe below!
2 Ingredient Panna Cotta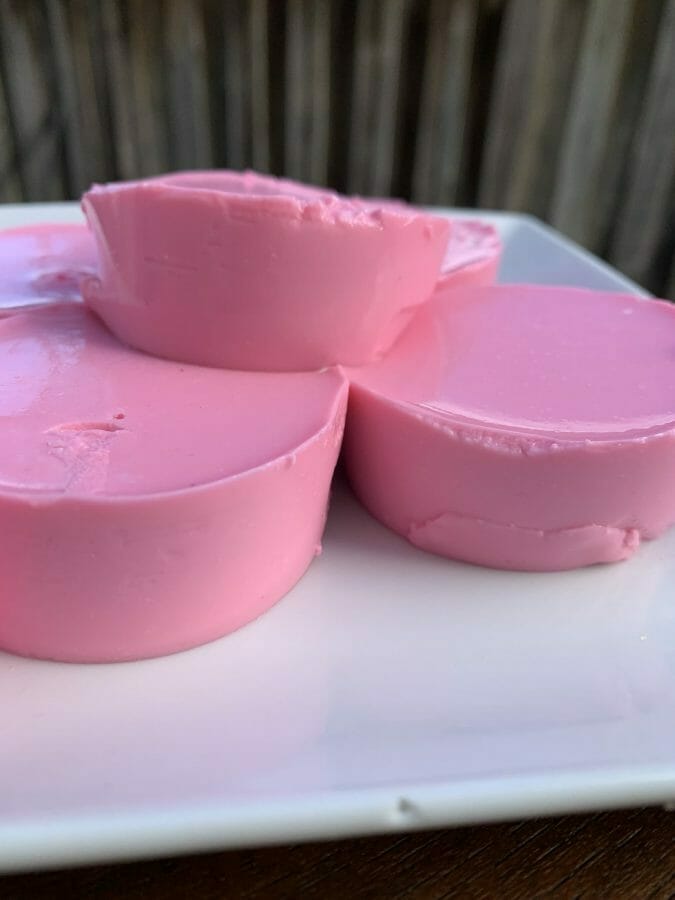 This recipe serves 6 at just 48 calories per serve
INGREDIENTS:
Packet of lite jelly – flavour of choice (9 gram sachet)

1 cup of greek yogurt
1 cup of boiling water
METHOD
Make the jelly using all the crystals and just 1 cup of boiling water

Allow the jelly to cool
Add 1 cup of greek yogurt to a bowl
Add the cooled jelly
Mix well in a whisk motion using a fork so there texture is smooth
Pour evenly into 6 silicone muffins trays or individual cups
Refrigerate overnight and enjoy!!
Watch how easy it is to make here!
The possibilities are endless with this recipe and so many mums in the Healthy Mummy Community have been getting on board the Panna Cotta train and coming up with all sorts of variations!
Why Greek yogurt?
Greek yogurt is a type of yogurt that has been strained to remove the whey. This process results in a thicker, creamier yogurt with a higher protein content. Greek yogurt is a good source of protein, calcium, and other nutrients.
Do you know the nutritional benefits of Greek yogurt? It contains:
Protein: Greek yogurt is a good source of protein, which is essential for building and maintaining muscle mass.
Calcium: Greek yogurt is a good source of calcium, which is important for bone health.
Probiotics: Greek yogurt contains probiotics, which are live bacteria that are beneficial for gut health. Probiotics can help to improve digestion, boost the immune system, and reduce the risk of some chronic diseases.
Other nutrients: Greek yogurt is also a good source of other nutrients, including potassium, vitamin B12, and selenium.
Check out how mums are making their Panna cottas!
Stephanie Port says "Why have just one flavour when you can have two??"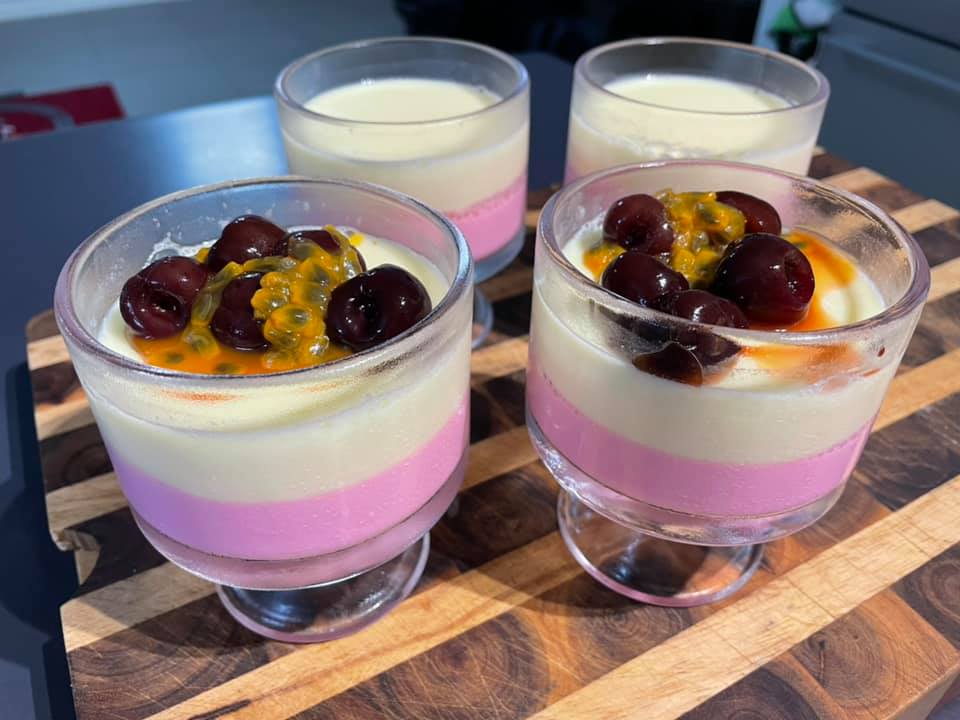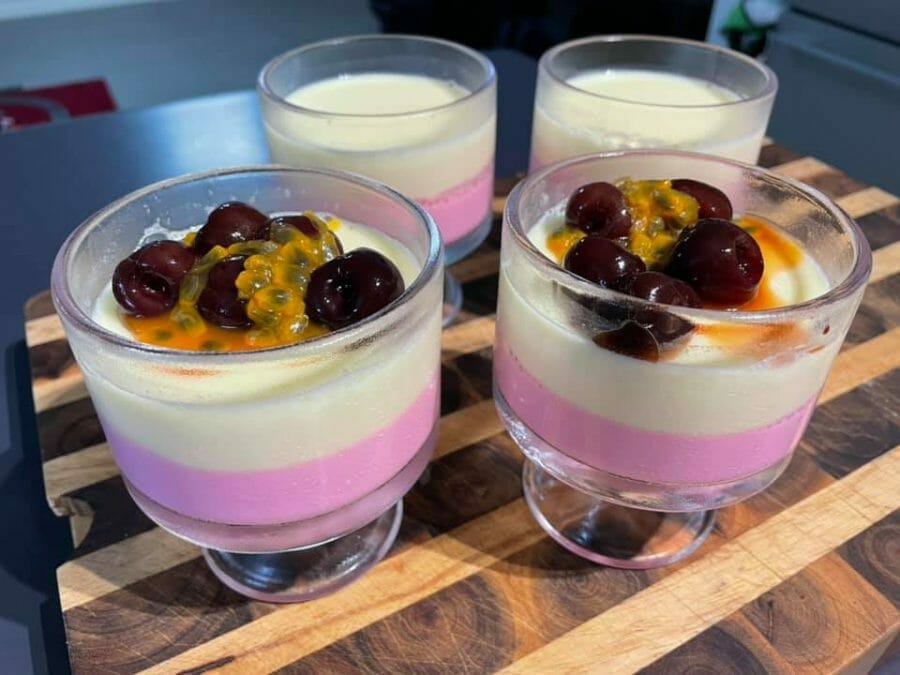 "Raspberry and pineapple panna cotta with cherries and passionfruit. SO GOOD! (Note: I made both with lite jelly and natural Greek yoghurt)"
Emma Muller loves has fallen in love with this recipe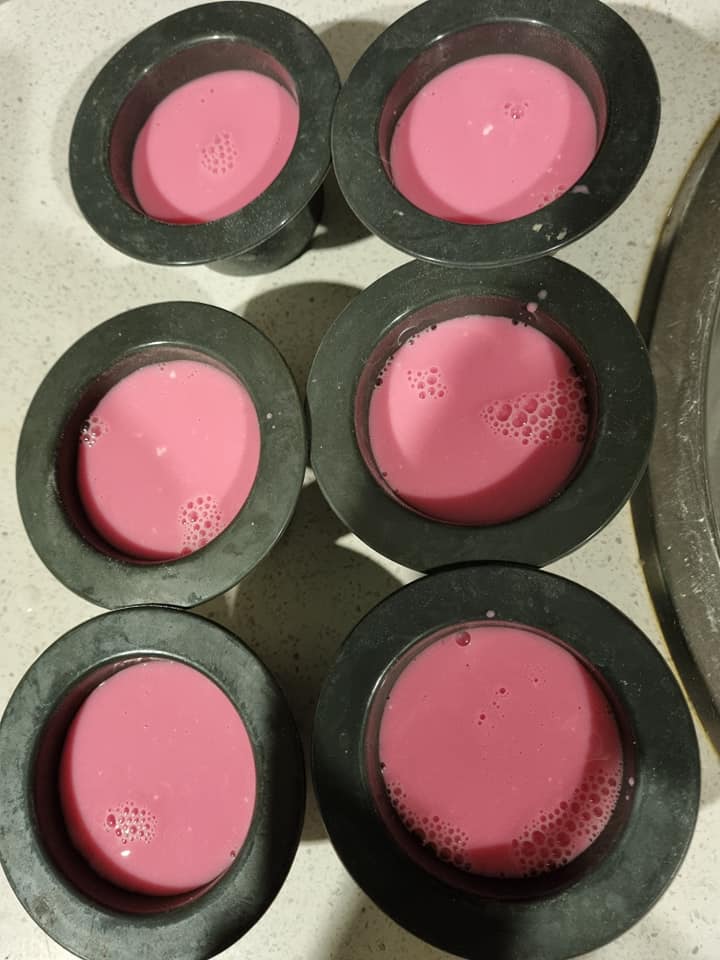 "Just whipped up some Panna cotta. Using Greek yoghurt and raspberry jelly! That's how easy the Healthy Mummy recipes are. Can't wait to try them tomorrow"
Bre Campbell loves this recipe for the kids!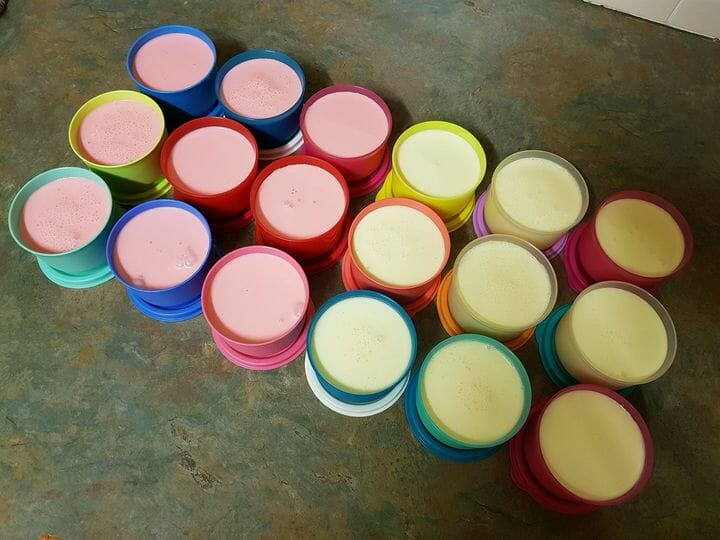 Bec says "Bulk lot of cheats pana cotta (greek yoghurt and lite jelly) made for school treats and my dessert at 100 cals for 125mls each portion it works perfect for us! Plus kids don't know they are getting the goodness of greek yoghurt."
Jenny Veneris has found her new go-to dessert!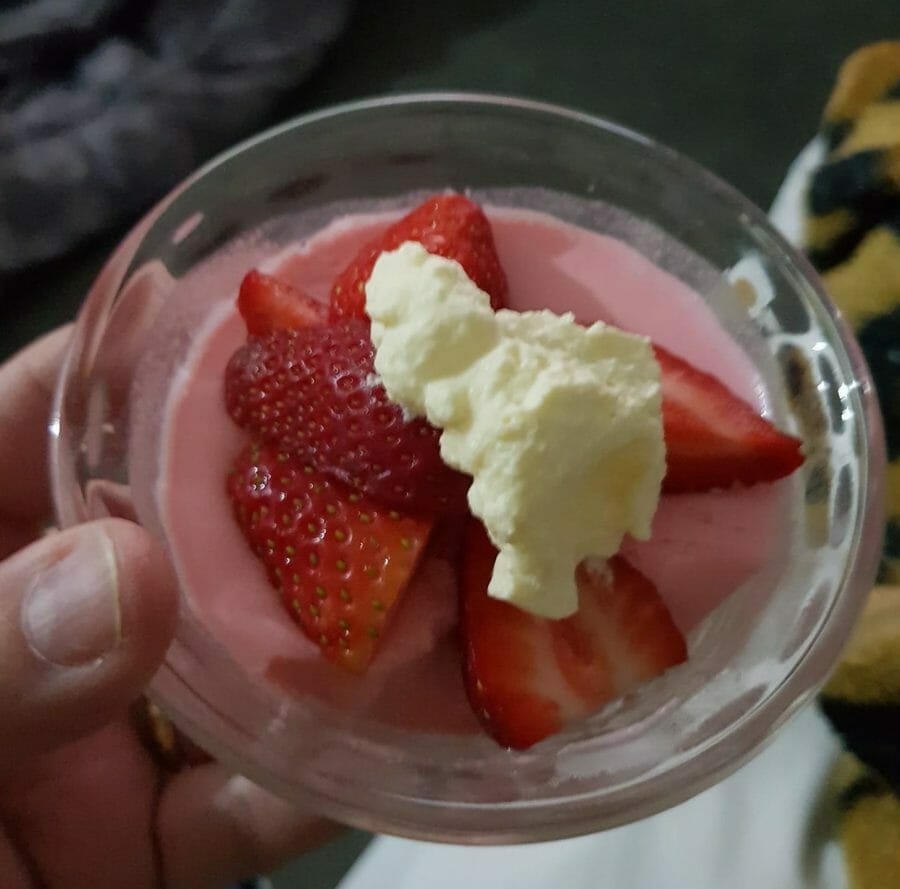 "OMG this is to die for…I'm not a panna cotta fan usually but this is amazing. All the family is out and I'm sitting here enjoying!"
Amy Sinclair has even created a sauce for hers!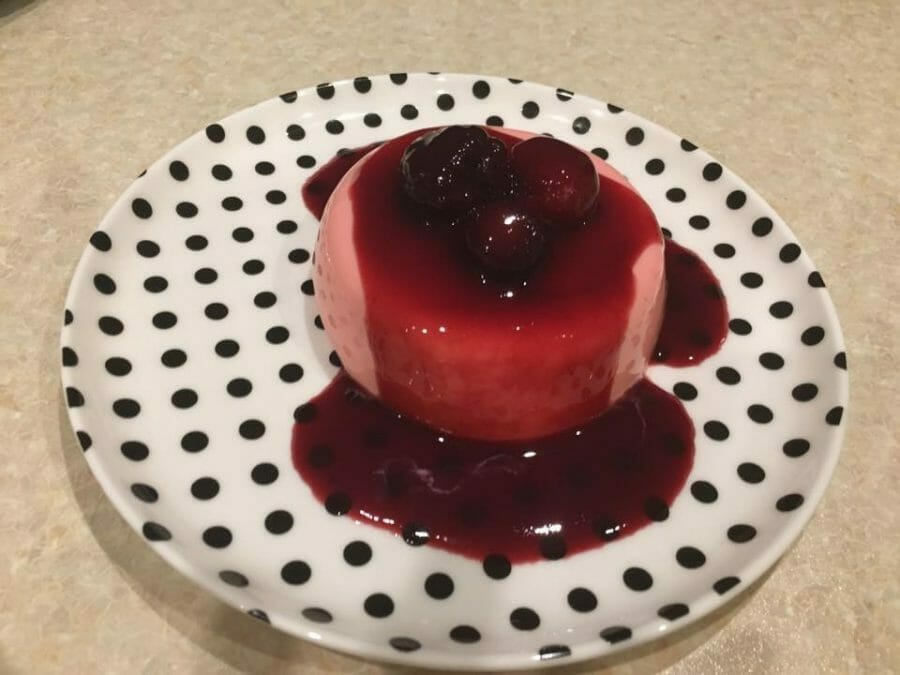 "Made my Panna cotta a little bit more special tonight!! Panna cotta made with lite jelly and Greek yogurt. Sauce made with half a cup of frozen berries and one tablespoon of maple syrup, brought to the boil and purred and put through a sieve. Was so yummy!"
Jodie Sierzputowski likes mixing up the flavours!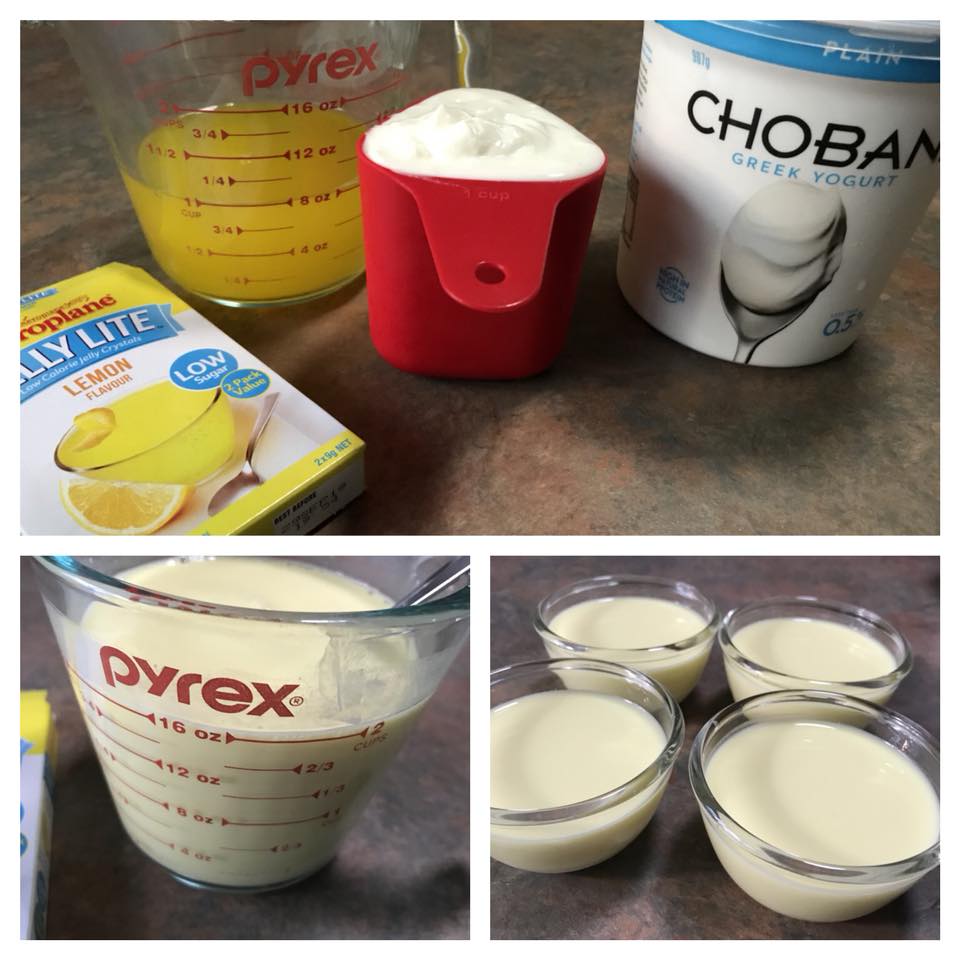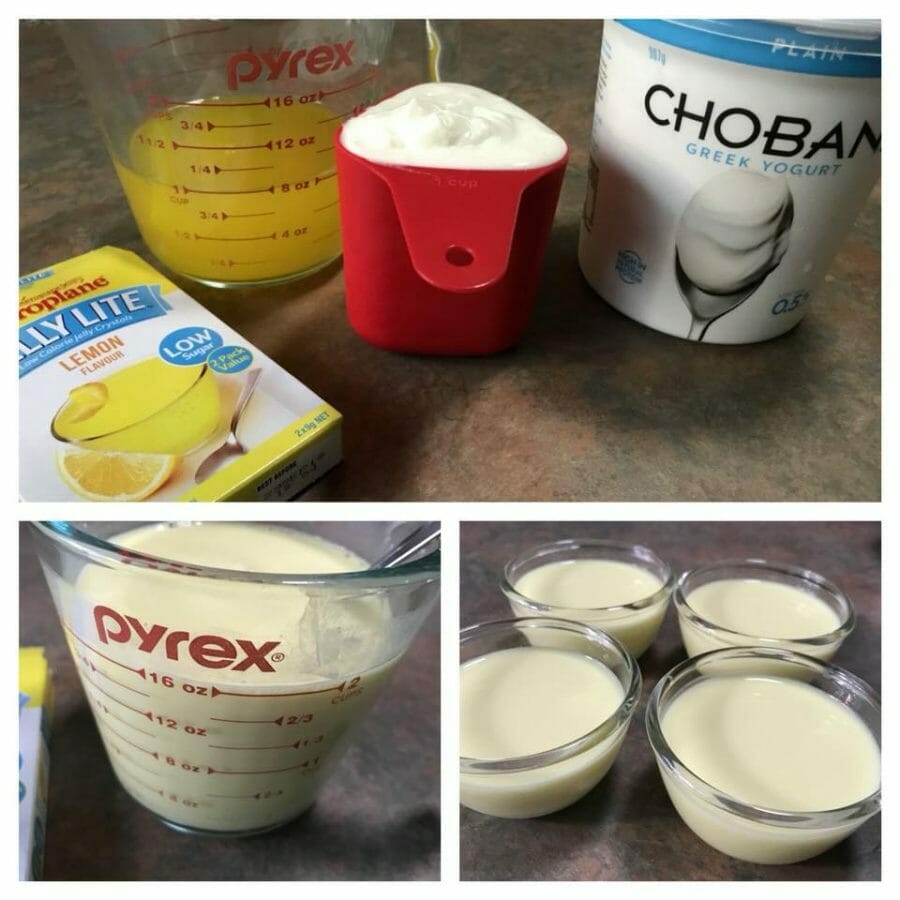 "The jelly and yoghurt Panna cotta is so quick and easy to make, I just prepared tonight's dessert to put in the fridge to set and it only took a few minutes while I was making breakfast. I thought Raspberry was my favourite until I tried Lemon oh my Yum!
Ready to give this recipe a go?
If you like the look of this one, we have heaps more in the Healthy Mummy App! Orange and Yoghurt Panna Cotta, Mango & Coconut Panna Cotta, and Honey and Chai Spiced Panna Cotta (YUM!)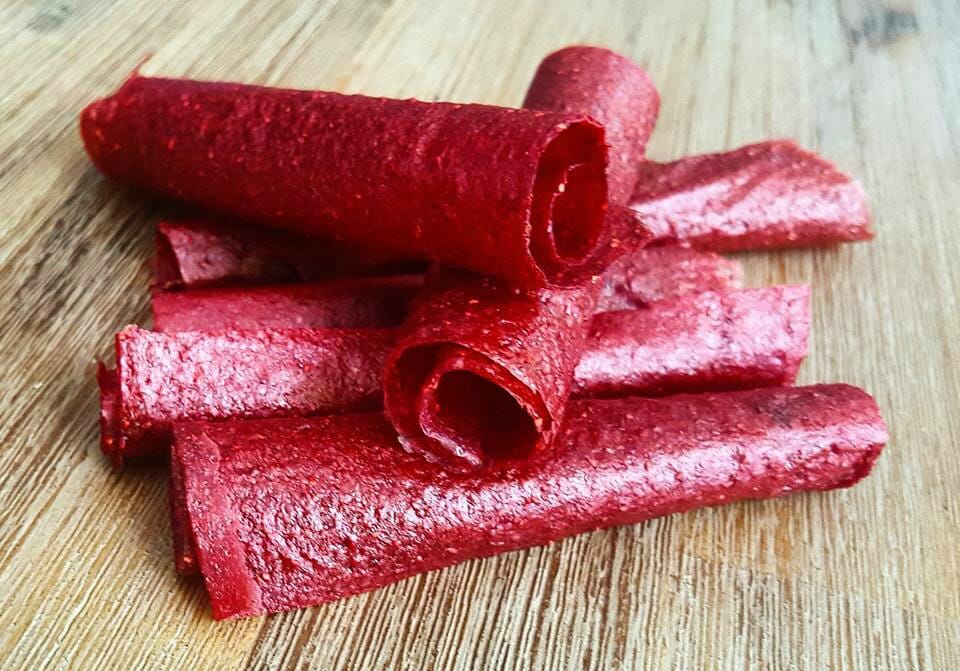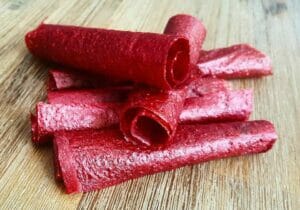 Empty pantry? Don't panic! Try these snacks you can pull together with just two ingredients!