The Healthy Mummy APP has BRAND NEW FEATURES you're going to LOVE!
We are so excited to launch some BRAND NEW features to The Healthy Mummy App! We are always looking for ways we can improve the app to better support mums on their journey. So, based on your feedback in the Healthy Mummy community, our team have spent months developing some awesome new features you'll LOVE that will simplify and improve the way you use the App!
What's NEW in the App?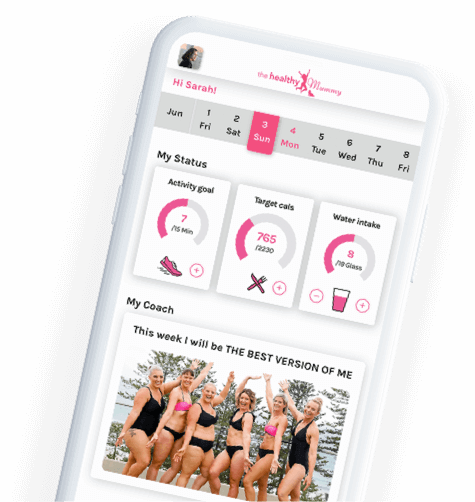 All the features below are now active in the app. All you need to do is an update to the latest version,  IOS: 3.0.4 or Android: 2.4.9
NEW FAVOURITE MEAL PLANS
This is a great new feature that can save you heaps of time! When you have a meal plan that you absolutely love, you are now able to 'favourite' it so you can access it at any time.  You can even copy it to your current plan.
Simply press the favourite heart button in the right hand corner on the meal plan you want to keep and name it.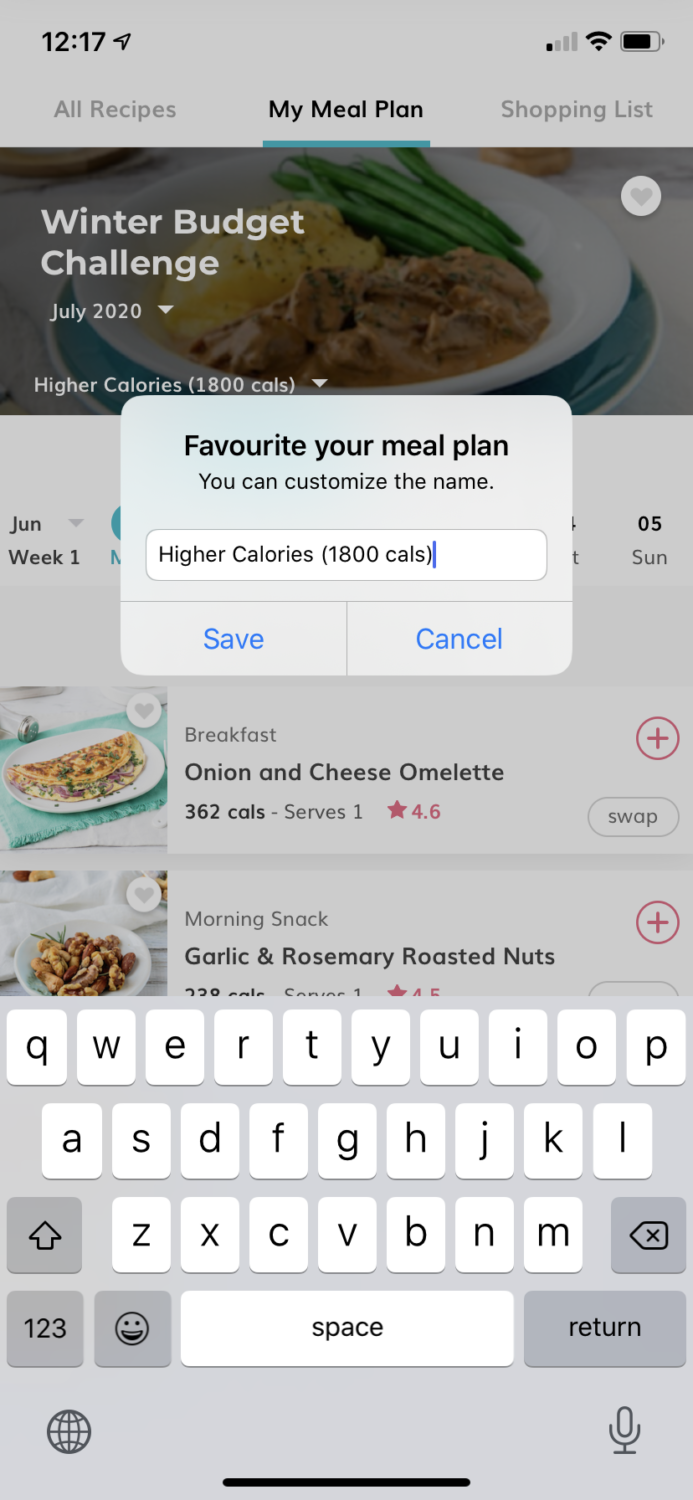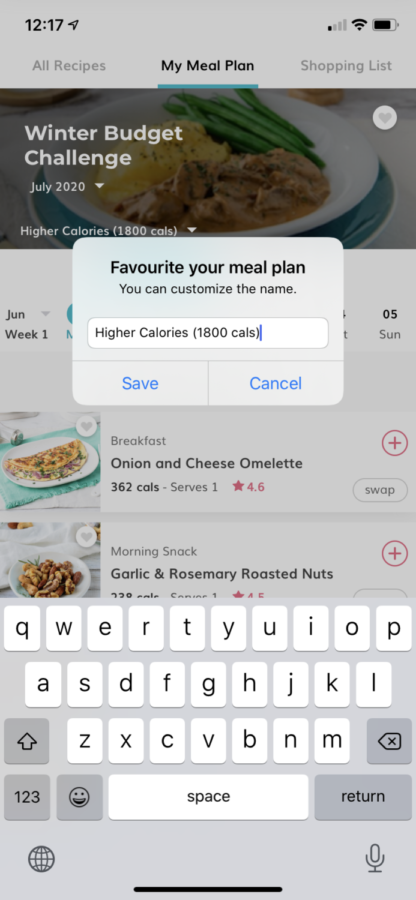 To access the saved meal plan, go to the current Challenge and click on 'Favourite Meal Plan'. Click on your saved meal plan and press 'Copy this meal plan'.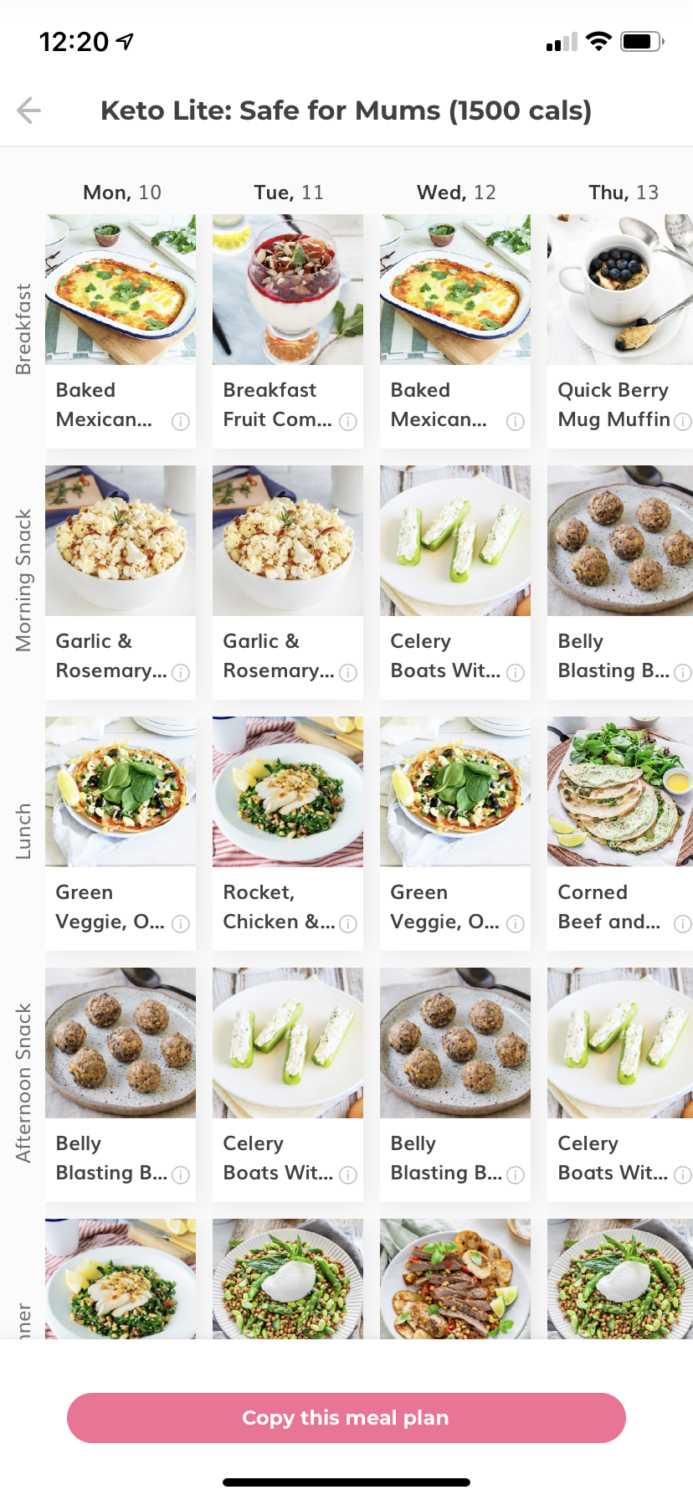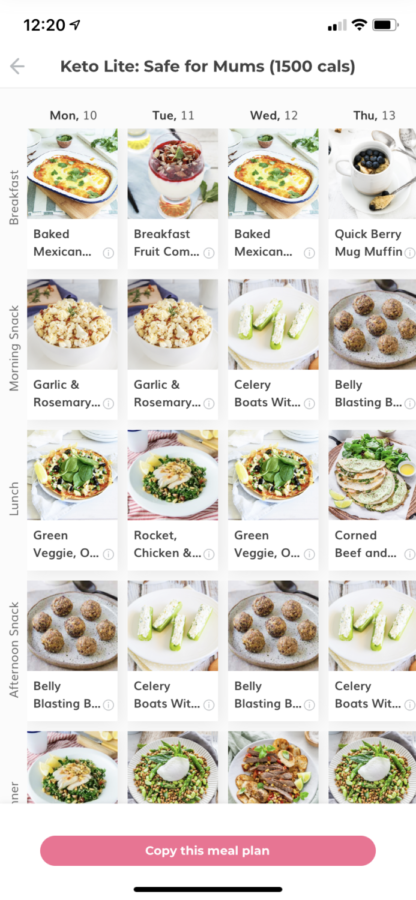 You are then able to copy the meal plan to the following week!
NEW NON-SCALE VICTORY RECORDS
As anyone who has ever been on a weight loss journey will tell you, not all victories are measured by scales. This great new feature allows you to add and record your NSV straight into the app! Whether it's finally fitting into those jeans you love, or running 5K without stopping, you can track these small but significant accomplishments to see how far you've come. You can even upload pictures to make a great visual record of your journey.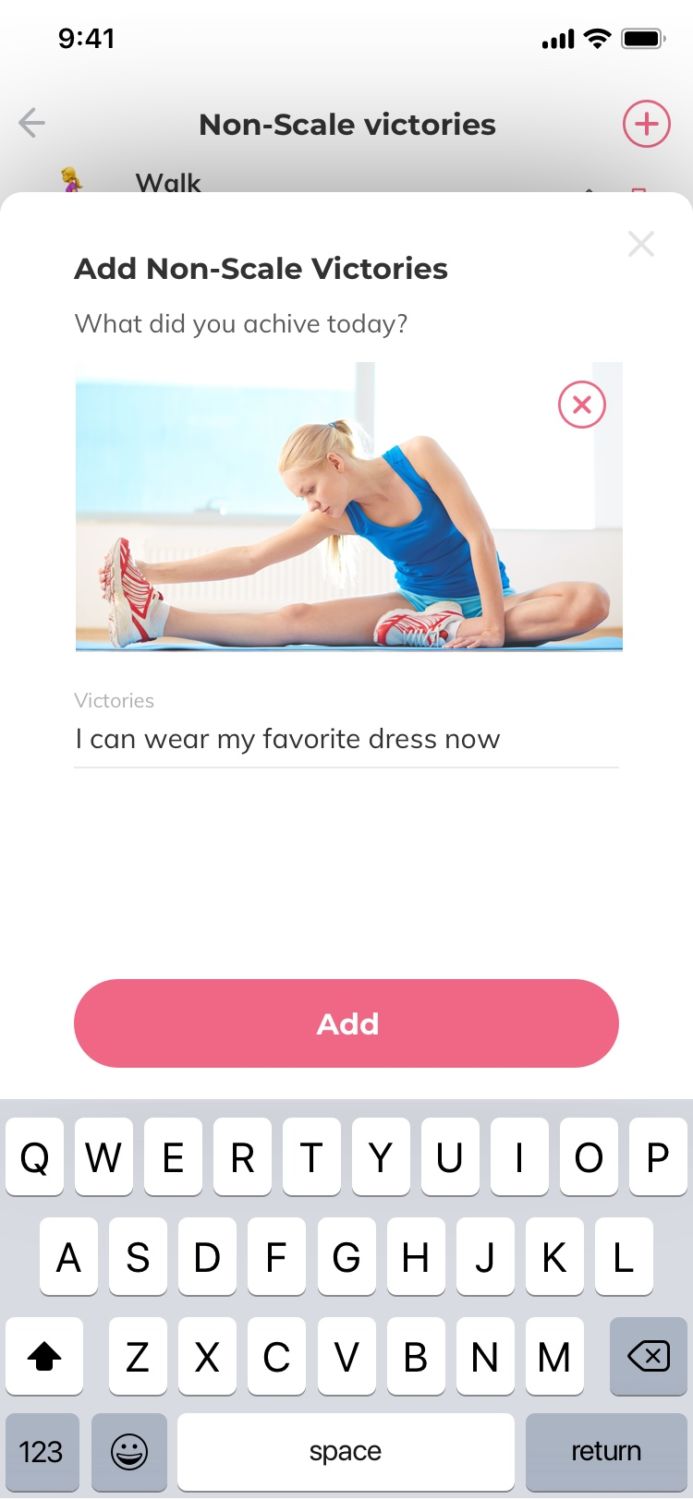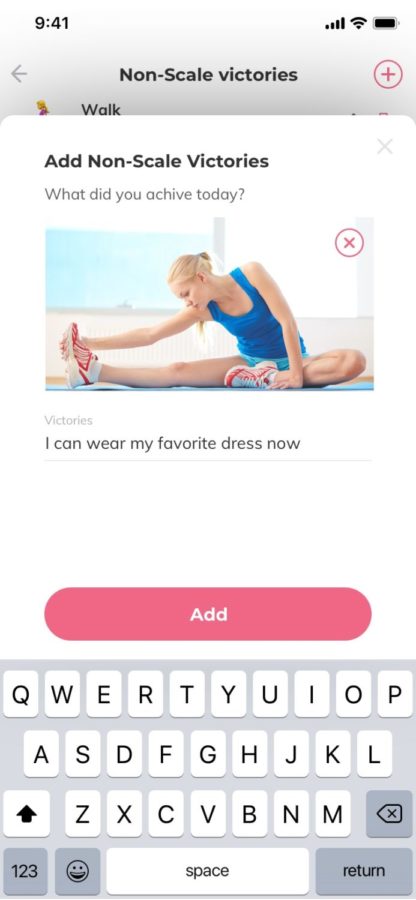 You can find this new feature on the Home page and simply add your NSV by pressing the Log Non-Scale Victories icon.
Check out the Non-scale victories celebrated by 4 mums who together lost over 150kg
NEW STEP COUNT
The App already tracks your exercise and now you'll be able to track your steps too!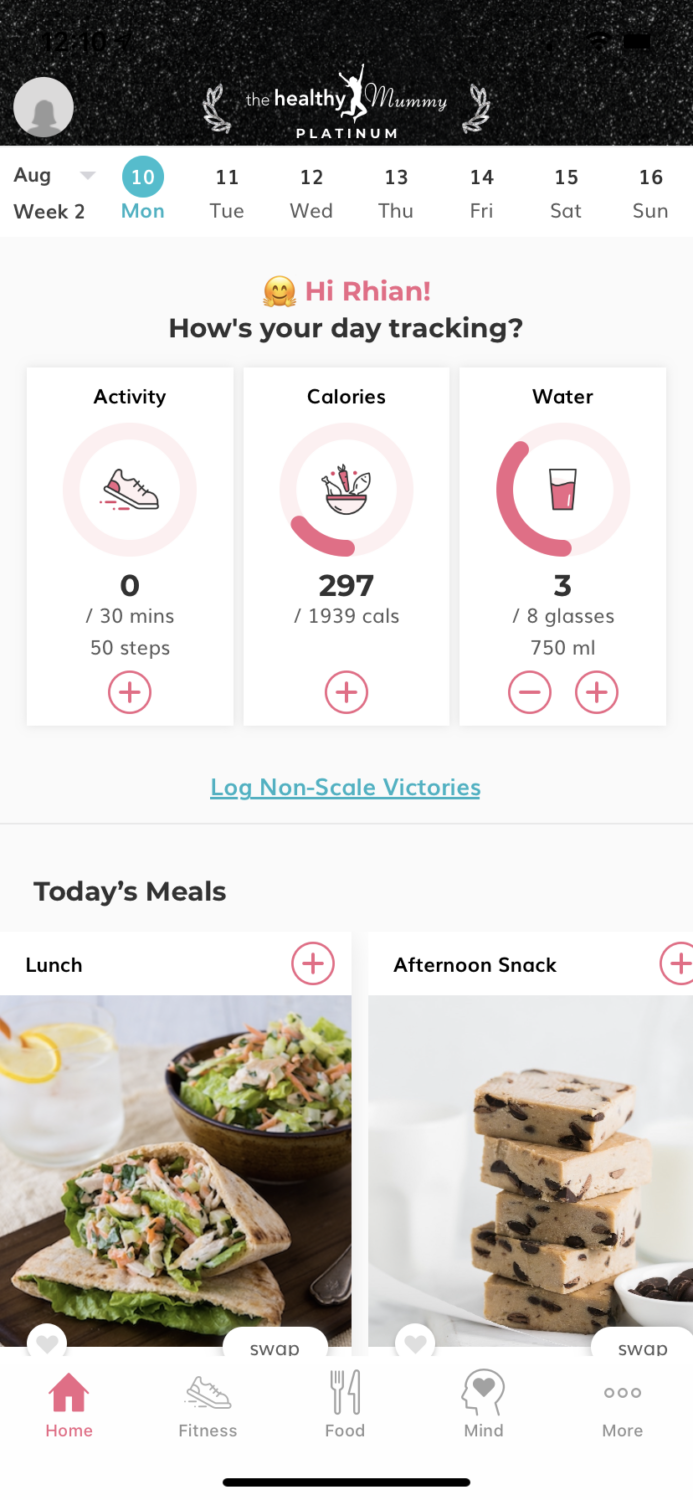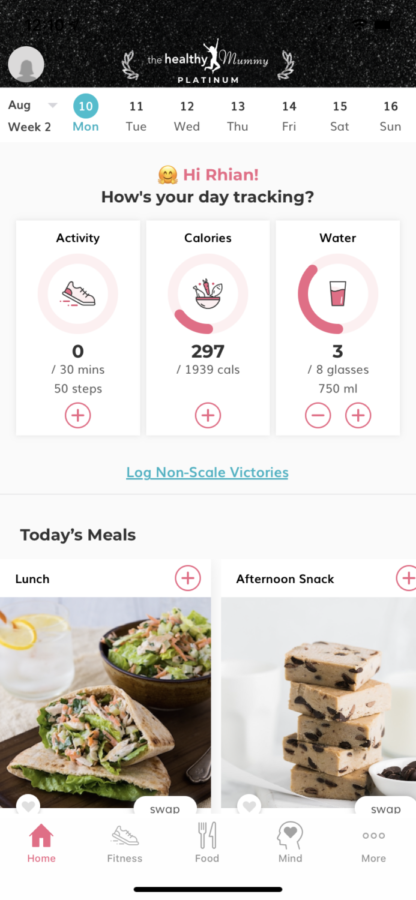 This new feature allows you to sync your fitness tracker to the app to pick up your steps. This can be done with Apple Health App for IOS users or Fitbit for android users. Just press the Activity Icon on the home page where it will give you the option to sync.
NEW WATER INTAKE MEASUREMENTS
Drinking enough water is such an important factor in weight loss and you need to know you're drinking enough. On the Home Page in the App you are already able to track your water intake but now we have also included the mL value alongside glasses to make it even easier to keep track. This is particularly useful for when you're out and about with a water bottle.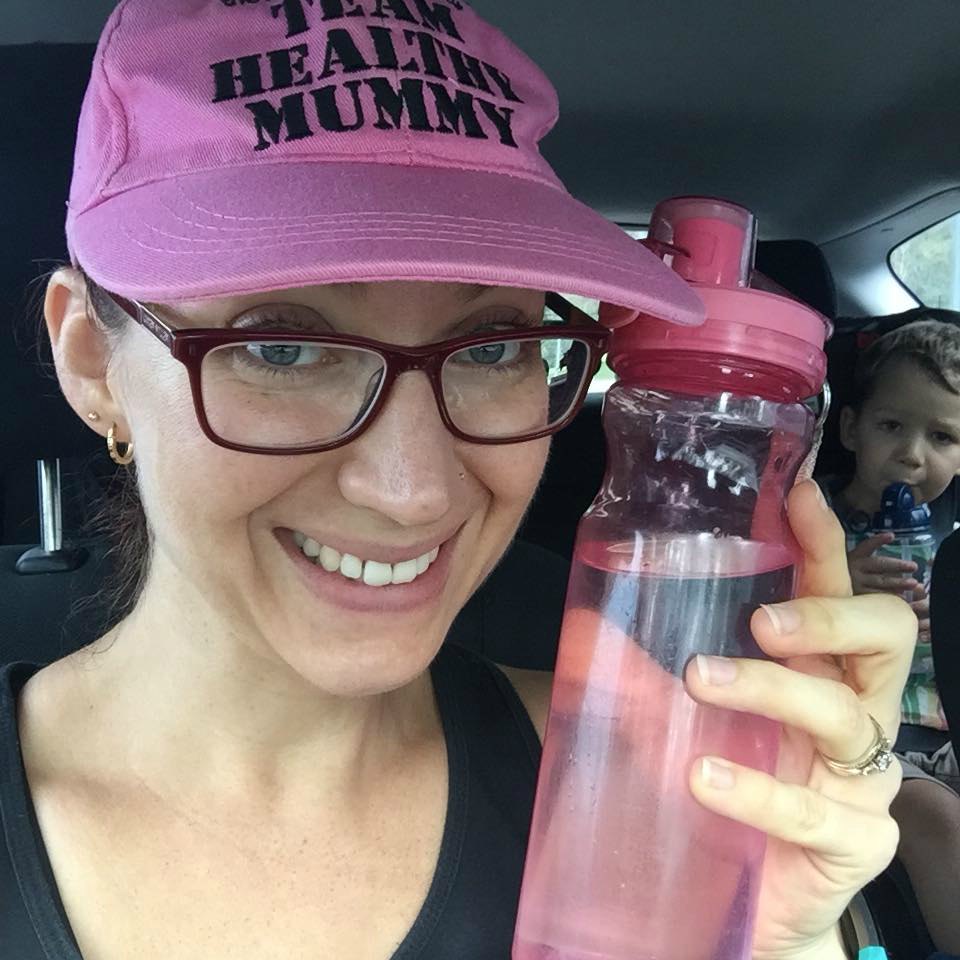 Read these 15 simple ways to up your WATER intake
NEW FULL BODY WEIGHTS WORKOUTS
Along with these awesome new features, we have also added BRAND NEW Workouts with Weights to the App!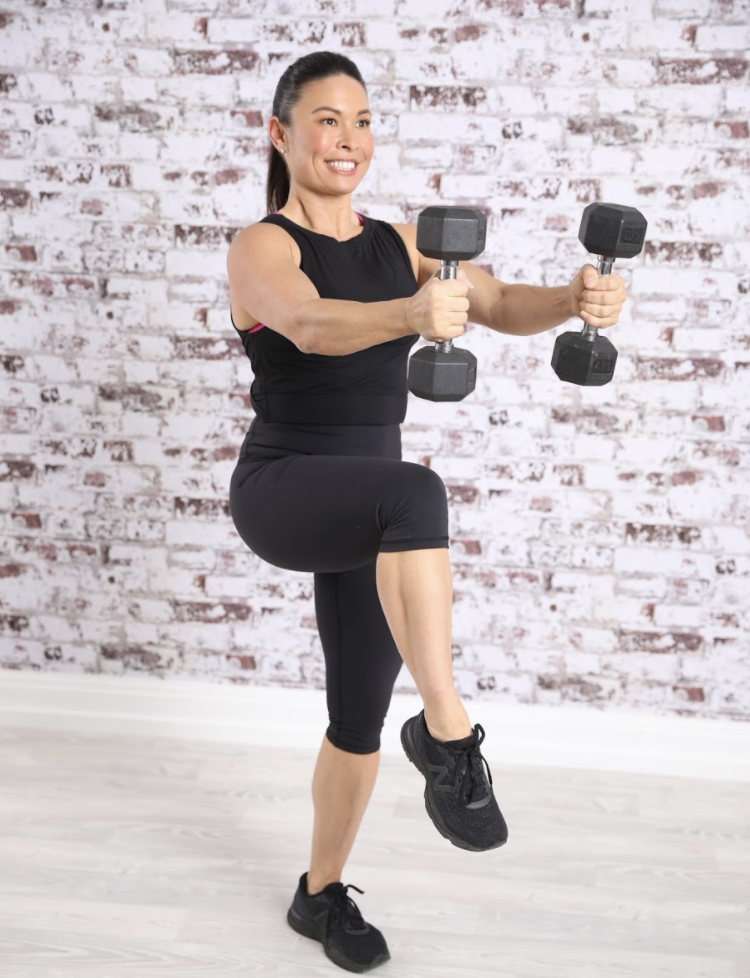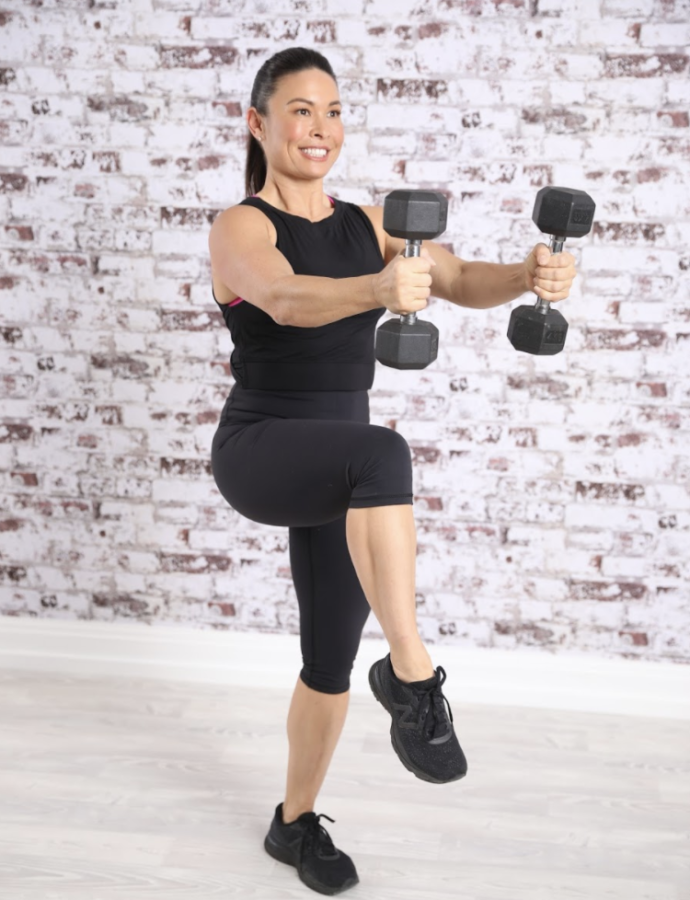 Along with our library of over 350 fully guided at home workouts we now have 9 new Weights Workouts, plus Dumbbell Coaching Videos!
There are so many benefits at adding weights to your workouts. As Healthy Mummy expert and fitness trainer Wendy Smith says, "Workouts with Weights, like those in The Healthy Mummy App create faster weight loss because it is scientifically proven for over 100 years, that if we build lean muscle, then it will burn more calories in less time – even when you sleep! "
There are 9 new weights workouts that take just 15 minutes! Targetting all 620 muscles over the course of a week. Plus if you haven't used free weights before, there are three new dumbbell coaching videos available to take you through it.
The workouts cater for ALL fitness levels from beginner to advanced. Don't worry if you don't have weights either, there are items you can use around the house like bottles of water and tins that will act in exactly the same way. Wendy believes that for beginners, working out with weights can actually be a good thing.
She says "Weights are usually easier for beginners because it is slower and fewer transitions between movements and can be a shorter time period to get the same results."
Don't forget to update to the latest version of the Healthy Mummy App,  IOS: 3.0.4 or Android: 2.4.9
Want access to all these awesome new features in the Healthy Mummy App? Join the 28 Day Weight Loss Challenge!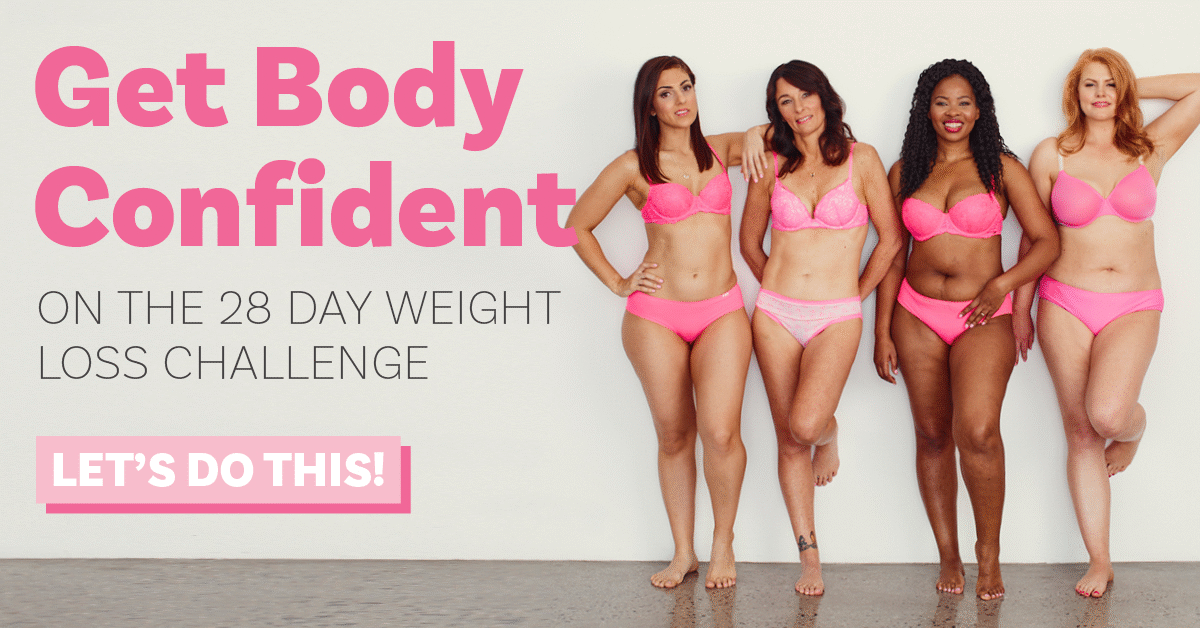 If you are wanting to lose weight and improve your energy – not to mention – help improve your overall health and wellbeing – our 28 Day Weight Loss Challenge is an awesome program to check out.
Our 28 Day Weight Loss Challenge includes:
28 days of at home exercise routines (no gym needed) – with video instruction
Customisable and breastfeeding friendly meal plans (including 7 Day Cleanse)
Challenge combines Pilates exercises with interval and circuit training (HIIT)
Suitable for basic to advanced fitness levels
Home to thousands of EASY-TO-MAKE recipes!
To learn more about our 28 DAY WEIGHT LOSS CHALLENGE CLICK HERE or purchase our Smoothies