The Healthy Mummy Pregnancy Smoothie – Nutritionist Review
The Healthy Mummy Pregnancy Smoothies are a great way to incorporate healthy snacks throughout your pregnancy that are loaded with nutrients and vitamins important for the health of you and your baby during this special time. Read these Healthy Mummy Pregnancy Smoothie reviews from our nutritionist.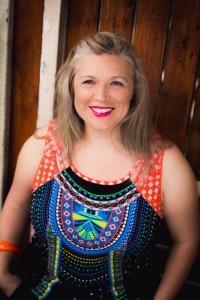 Here, Cheree Sheldon, Nutritionist shares her thoughts on the benefits of the Smoothies:
As pregnancy is one of my special passions, I was eager to see the new Healthy Mummy Pregnancy Smoothie. After studying the ingredients I would not hesitate to recommend it to my clients. In fact, I would probably prescribe it!
It has such a nice formula, with about 100 calories per serve (not including ingredients you combine it with), it is a perfect size for a snack. Protein content is important in a pregnancy Smoothie, as from pre-conception, through to after baby arrives, it is required in higher amounts, and this provides a really good amount of protein, with 30% of your daily intake per serve.
Normally, I don't encourage people to have a pre-made smoothie as they are sugar laden, or full of fillers and chemicals, but The Healthy Mummy Pregnancy Smoothie has no artificial colours or preservatives and is not GMO. As it is sweetened with thuamatin, a natural sweetener from fruit, it is not artificially sweetened and has no sugar, or fructose, so will not have a negative impact on your blood sugars.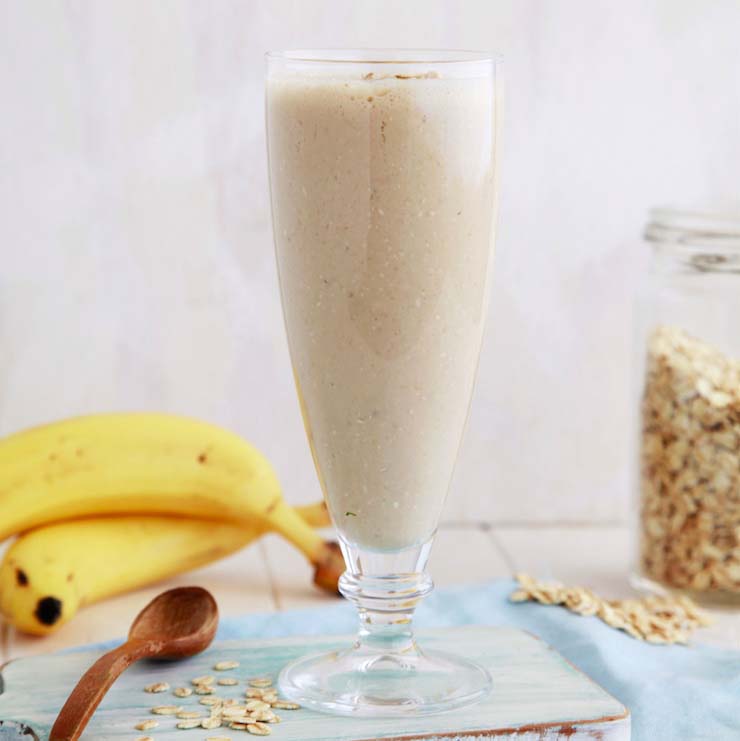 Folate and iron are two nutrients that are important to have adequate intake of from the moment you start trying to have a baby, and throughout pregnancy, and this Smoothie is a great way to help meet those needs. The form that folate is provided in is an easy to process form, and it will provide 50% of your daily needs.
Actually, the majority of your vitamins and minerals are in such concentrated amounts here, that by consuming this Smoothie, you should have absolutely no problem meeting your needs. Adequate intake of vitamins and minerals is super important when trying to conceive and whilst pregnant, because if you aren't meeting your needs, then you will begin to feel drained, as your baby is stealing what you have for their needs. If you are deficient, then most likely baby will be born deficient.
Every woman knows we need folate, but the reason why is it helps form baby's brain and spine and this occurs as early as three days after conception!! This is why it is essential we are having nutrient dense foods so we are not lacking in these really important vitamins and minerals. The Healthy Mummy Pregnancy Smoothie, is such a convenient way for you to help achieve those goals.
With the inclusion of a prebiotic and probiotic the Smoothie will be beneficial for gut health and boost immunity in bub. And at 4.3g of fibre per serve, your bowel health will benefit as well.
As a part of a healthy pregnancy eating plan, the Healthy Mummy Pregnancy Smoothie is a great inclusion for a pre-natal, and pregnancy snack.
Cheree Sheldon, Nutritionist, Ad Dip Nut Med
Disclaimer: Always speak to your doctor before changing your diet,taking any supplements or undertaking any exercise program in pregnancy. The information on this site is for reference only and is not medical advice and should not be treated as such, and is not intended in any way as a substitute for professional medical advice..
Our plans promote a health weight gain in pregnancy to benefit the mother & baby and you can read more on this here 
The owners of The Healthy Mummy do not make any representations or warranties, express or implied and shall have no liability or responsibility to any person or entity with respect to any loss or damage caused or alleged to be caused directly or indirectly by the information contained herein and nothing in this disclaimer will limit or exclude any liability for death or personal injury resulting from negligence, limit or exclude any liability for fraud or fraudulent misrepresentation, limit any liabilities in any way that is not permitted under applicable law or exclude any liabilities that may not be excluded under applicable law.