The incredible fitness benefits of owning a Springfree Trampoline
Did you know that a ten minute jump on a Springfree Trampoline is as much of a cardio workout as a thirty minute run? This is a sponsored collaboriation
This article is brought to you in conjunction with Springfree Trampoline.
Did you know that a ten-minute jump on a Springfree Trampoline is as much of a cardio workout as a thirty-minute run?
We know which we'd find more fun!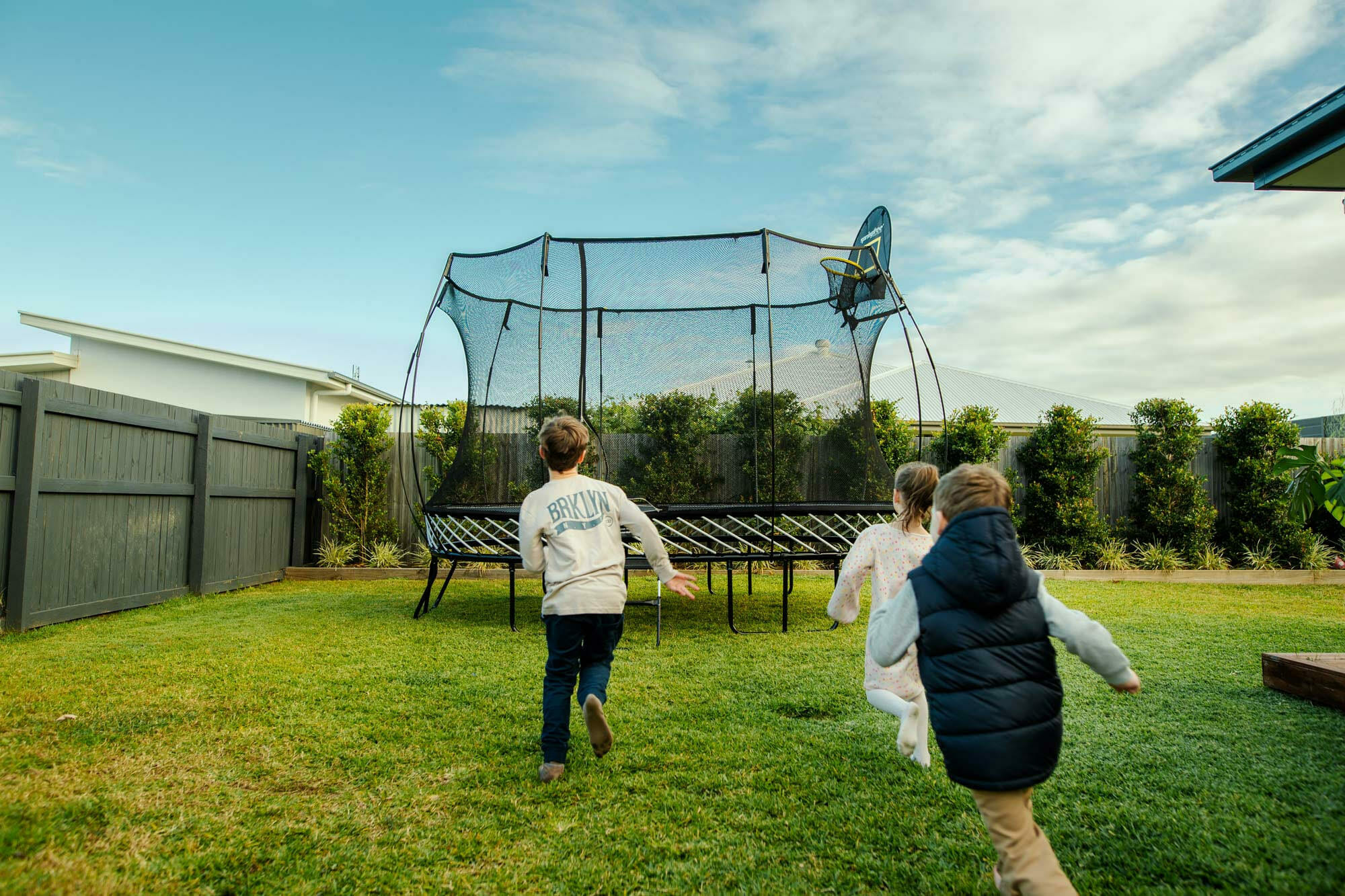 7 health benefits of using a trampoline for exercise
If you thought trampolining was just for kids, you'd be wrong! There is actually a multitude of benefits for adults who exercise on a Springfree Trampoline. 
Cardiovascular benefits
Increasing your heart rate with 10 minutes of jumping a day will give you a great cardio workout, equivalent to a 30-minute run, and strengthen the muscles that are needed for a healthy cardiovascular system.
Calorie Burning
Jumping on a Springfree Trampoline actually burns more calories than running! A NASA study found that trampoline jumping is 68% more efficient than running or jogging – perfect for time-strapped Mums everywhere!
Gentler on Joints
Whilst running is high-impact and can cause stress on your joints, jumping on a Springfree Trampoline is actually a low-impact cardio exercise because the trampoline mat absorbs 80% of the shock. It takes the pressure off your knees and prevents the jarring of your ankles and spine by removing the stress of a hard surface workout. So you can rest assured that you're protecting your joints whilst still exercising your muscles.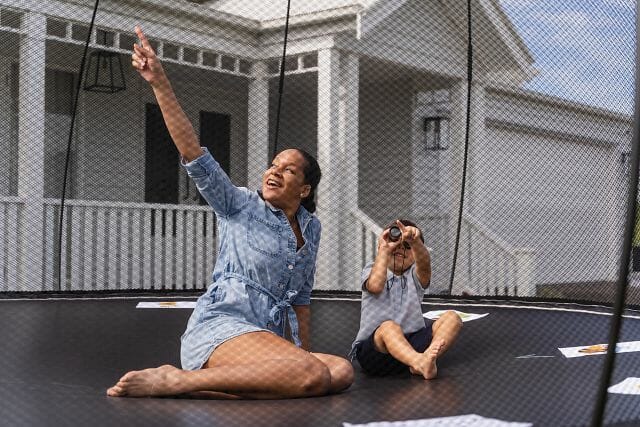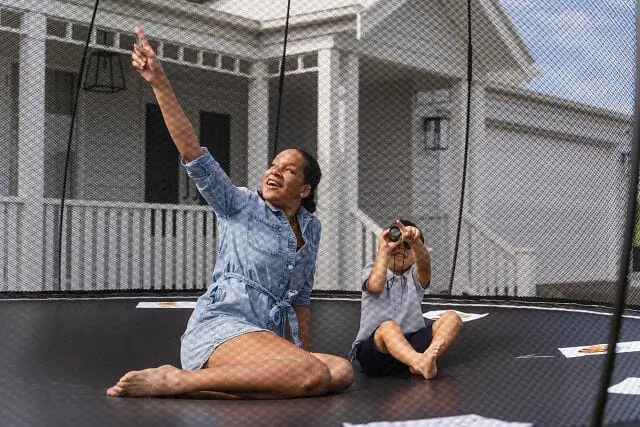 Stronger Bones
Jumping strengthens your bones and helps prevent bone diseases such as osteoporosis. In fact, trampolining proved to be the best exercise to rebuild the lost bone tissue of astronauts who had lost 15% of their bone mass from being weightless in space.
Improved Motor Skills
The combination of jumping high, maintaining balance and concentrating on executing the move will help to improve your motor skills – all in one go.
Jump for Joy
Being active makes you feel happy, positive and self-confident, and trampolining is no exception! Endorphins, the positive mood-enhancing chemicals released during exercise, are triggered when jumping and help to improve your mental health. After all, who can resist a smile when you're jumping up and down?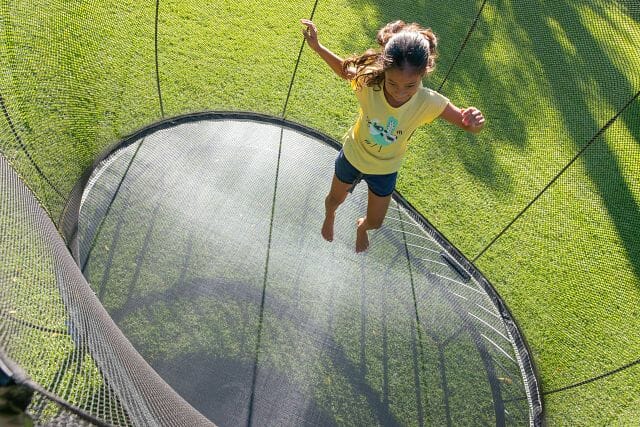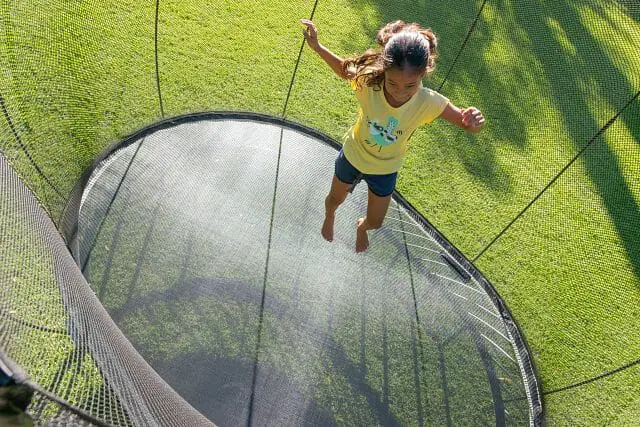 Coordination Boost
As well as the cardio workout of jumping, keeping your balance and concentration on doing the move helps to improve your coordination!
The great news is that we've got two NEW fantastic Springfree Trampoline workouts on our app so you can experience the full benefits of working out on a trampoline. You can access these amazing workouts, as well as HEAPS of recipes and fitness tools by joining The 28 Day Weight Loss Challenge.
And thanks to the generosity of Springfree Trampoline, we have TWO trampolines to give away! These amazing prizes include delivery AND installation* (RRP of up to $3,247 each), head over to our competition page now to Win One of Two Springfree Trampoline Prizes. 
You can learn more about Springfree Trampoline here!