5 things I wish I'd known about my postpartum weight and body image
Many mums have an idea of what they think they'll look like after their baby is born. Some women assume that their body will return to its pre-pregnancy state immediately after birth. 
While this does happen for some (lucky ladies), for the most us, it simply does not. And it can leave some mums feeling a little 'shocked'.
Denise Tahuri is one of these mums. She reveals she was "quite shocked after giving birth and realising my tummy resembled bread dough."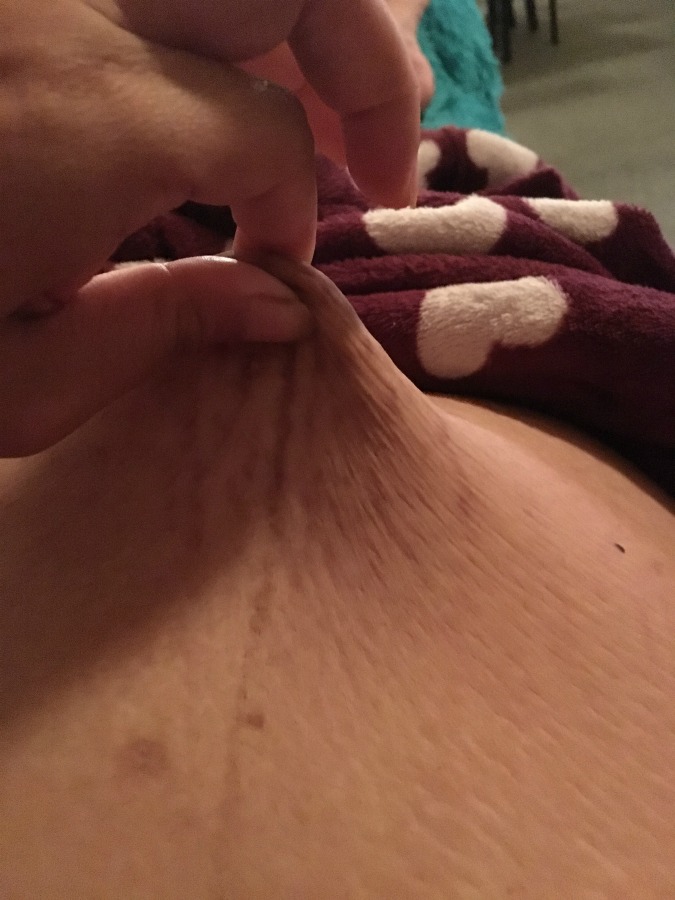 'My tummy resembled bread dough'
Denise admits she didn't realise just how tough it would be dealing with her postpartum weight and body image.
"I literally cried, I had been overweight before but the loose skin and the fact I didn't fit in my old clothes got me down," she says.
"I lived in track pants, hoodies – even in the summer."
Denise is now following the 28 Day Weight Loss Challenge and has lost 3kg, but she says there are a few things she wish she'd known about her post pregnancy body before and while she was pregnant.
What Denise wishes she knew about her postpartum body
1. You still look pregnant
I wish I had known that my body would NOT immediately snap back into it's pre-pregnancy size. I had the baby pouch many mums get after pregnancy. In fact, I still looked pregnant a month after my baby was born!
2. You'll have stretchy skin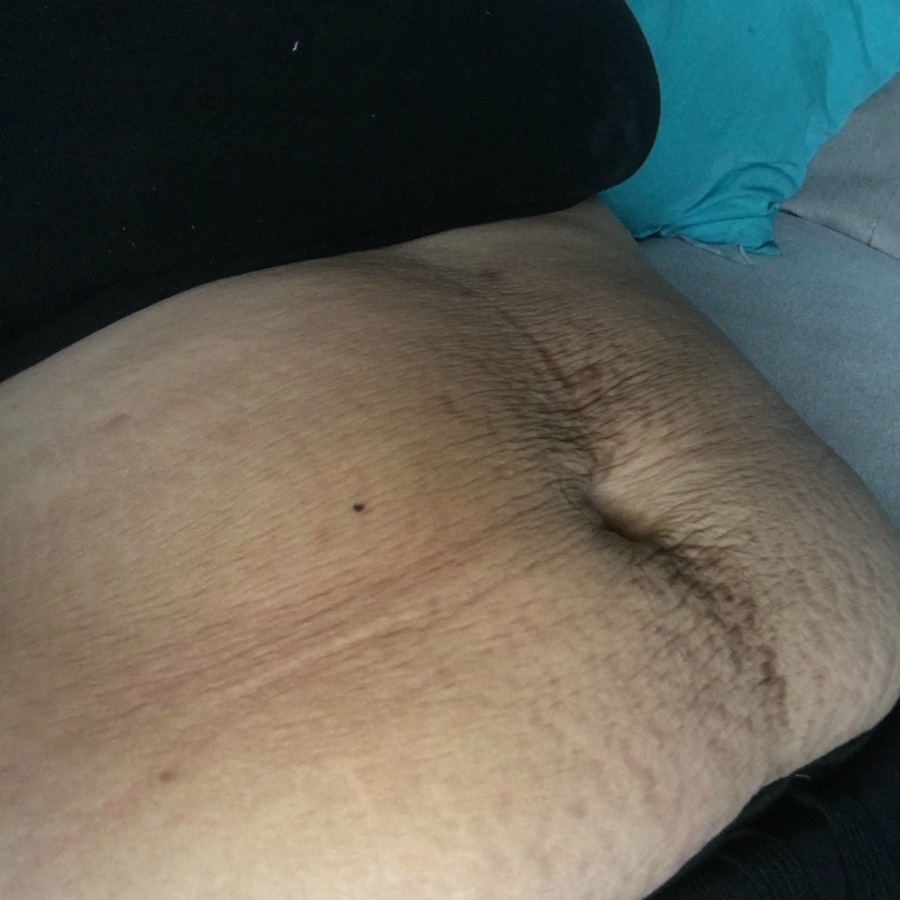 I feel like when you look at Youtube mums and social media mums none of them talk about stretch marks or loose skin. I knew my skin would stretch but my original thought was it will shrink and go back to 'normal' after I had baby. 
But it's doughy and saggy and wiggly and the stretch marks look like skin that has been clawed at.
3. My self esteem took a hit
My self-esteem took a huge hit. I would look in the mirror and cry. I would get anxious about going places because I'd have to dress up and I just didn't feel comfortable in my body.
Tight clothes made my pouch show and loose clothes made me look like I was triple my size.
4. I didn't want my partner to touch my tummy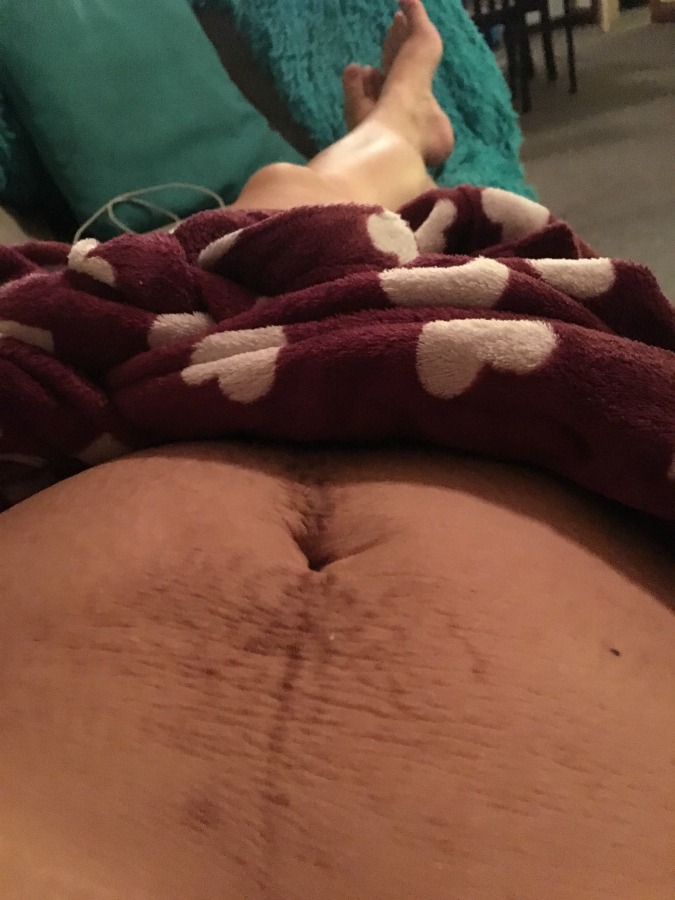 I did not want to be intimate with my partner for a long time. I made sure he turned the light off and didn't touch my stomach.
It was my mindset of how I felt about my pregnancy weight, it's a confusing feeling.
I felt happy because I had provided a home for my son for nine months, but I also had resentment because to me my body looked pretty shocking. Then I felt guilty for the resentment because I know hundreds of people can't have kids.
It was a huge mess of emotions. At times it felt isolating to feel this way.
5. You don't snap back into shape straight away
I felt cheated for a while. I was told if you eat healthy and exercise moderately you will bounce back quickly, and that did not happen for me.
I remember I had a pair of ripped jeans I had bought two weeks before finding out I was pregnant and I told myself after having my baby I'll get back into them. It took two months post pregnancy to fit in them, THEN when I did put them on my love handles stuck up. 
If you have had the same experience as me please know you are not alone. 
It's hard to come to terms with a new body.
I learnt it's okay to cry and be mad. It's hard and you are not alone in this struggle. Many mums are going through the same thing.
The key post baby body message
As we reiterated earlier, for some women bouncing back fast to your pre-baby weight is simple and easy. For a lot more, it's tricky. And we are here to remind you it's okay…and totally, totally normal.
It's very important you adjust your body expectations after baby, be kind to yourself (and your body) and give your body time to heal (after all, you did just grow a human inside of you for nine months).
If you do feel as though you have some weight to lose, start off slow and focus on your diet. After all, the better you eat the better it is for you and baby (especially if breastfeeding).
When you are ready, and when your GP has given you the all clear, try moving and getting out and about. But remember to go at YOUR PACE. 
Our Private Facebook Support Groups – in particular our New Mums Facebook Support Group – are judgement-free, body celebrating forums where mums can connect with other mums who are on a similar journey to them.
It provides a safe space to ask questions, share experiences and empower and be empowered by other women. And just as Densie encourages, talk MORE about what real (and different) post baby bodies look like!
Rhian and The Healthy Mummy team celebrating bodies!
The Healthy Mummy founder Rhian Allen says mums shouldn't rush to get back into shape after giving birth, but take their time.
"We at The Healthy Mummy celebrate women of all shapes and sizes and ALWAYS encourage our mums to be," she says.
"Mums shouldn't put pressure on themselves to lose their post baby weight to feel confident after giving birth. While we help mums lead a healthier lifestyle and get back to themselves, we encourage mums to lose their baby weight in a healthy way and when they're ready."
When you're ready, join us on the 28 Day Weight Loss Challenge to lose the weight in a healthy way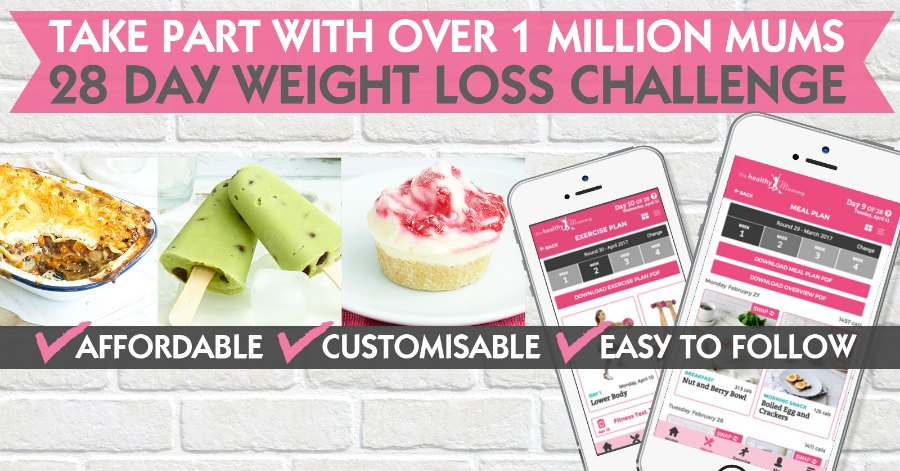 The 28 Day Weight Loss Challenge is an affordable, breastfeeding-friendly and realistic program that helps mums tackle their diet and improve their overall health through weekly (and customisable) meal plans, at-home exercises and 24/7 social support.
Our Challenge entails:
28 days of at home exercise routines (no gym needed) – with video instruction
Customisable and breastfeeding friendly meal plans
Time-efficient exercises for busy mums – under 30 mins
Challenge combines Pilates exercises with interval and circuit training (HIIT)
Suitable for basic to advanced fitness levels
Home to thousands of EASY-TO-MAKE recipes!
To find out more on the 28 Day Weight Loss Challenge click here.