Tiana is 30 kilos down and feeling more confident than ever
Not only has Tiana lost 30 kilos she has learned how to fuel her body, AND save heaps of money on her weekly shop by meal planning.
Tiana is living proof that with determination, patience and commitment, real change is possible!
Not only has Tiana lost a whopping 30 kilos with the 28 Day Weight Loss Challenge, she has learned how to fuel her body with healthy food, AND save heaps of money on her weekly shop by meal planning and cooking in bulk.
But more importantly, this mum has completely changed how she views herself and her body. She is feeling mentally strong and more confident than ever before.
'I have more confidence and an unshakeable love for my body and everything it can accomplish.'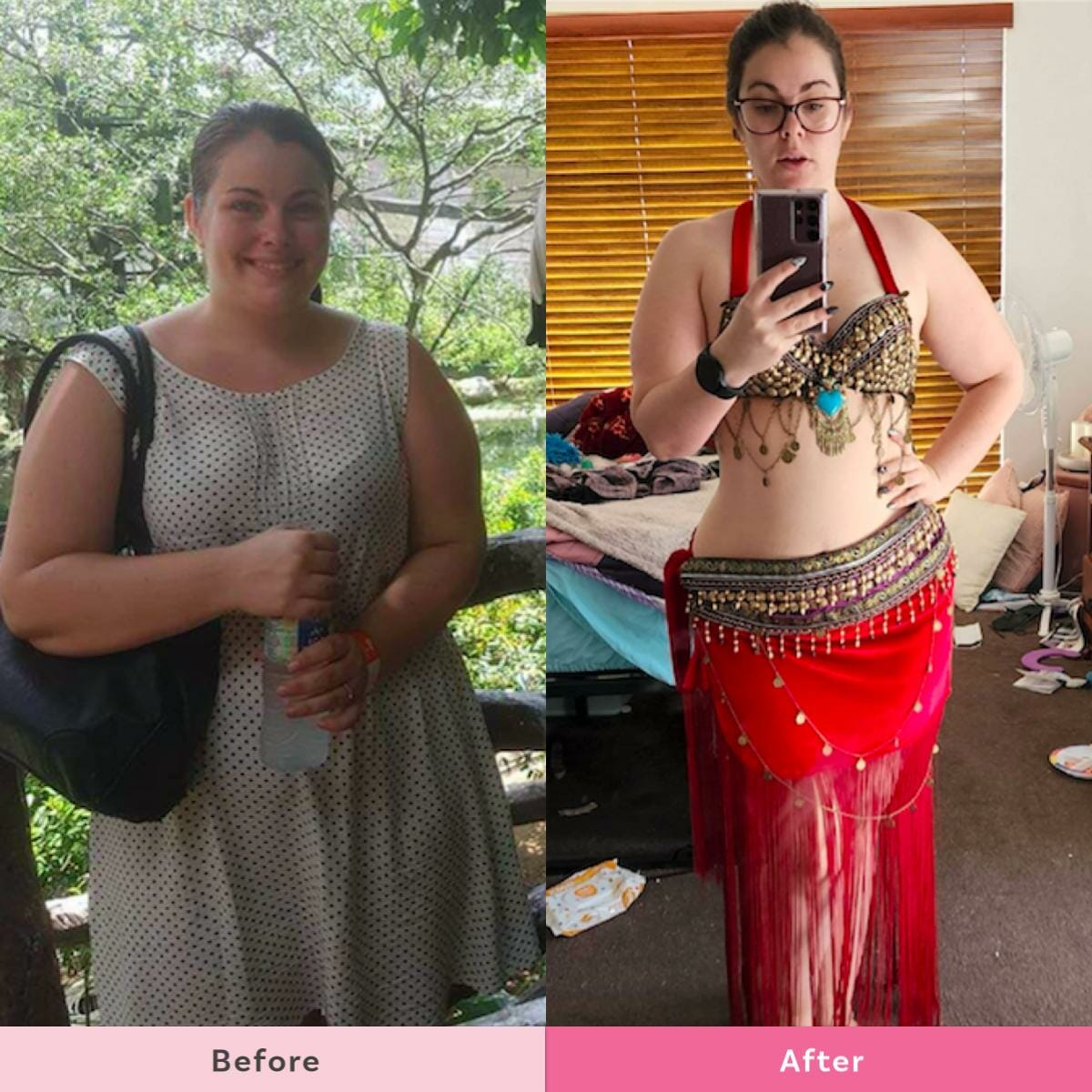 Tiana Peterson is 33 and lives in Perth with her husband and 3 year old son.
Tiana signed up to the 28 Day Weight Loss Challenge after her son was born knowing that she needed to make some changes to her lifestyle.
She says, 'The defining moment was seeing a picture of myself taken at the zoo and I just looked exhausted and miserable. I knew it was time for a change.'
Weight Loss Success
'So far I have lost 30kgs over the last 3 years, it took 2 years to lose it and I've been maintaining it for the last year. I am ready to start making some movement again though.'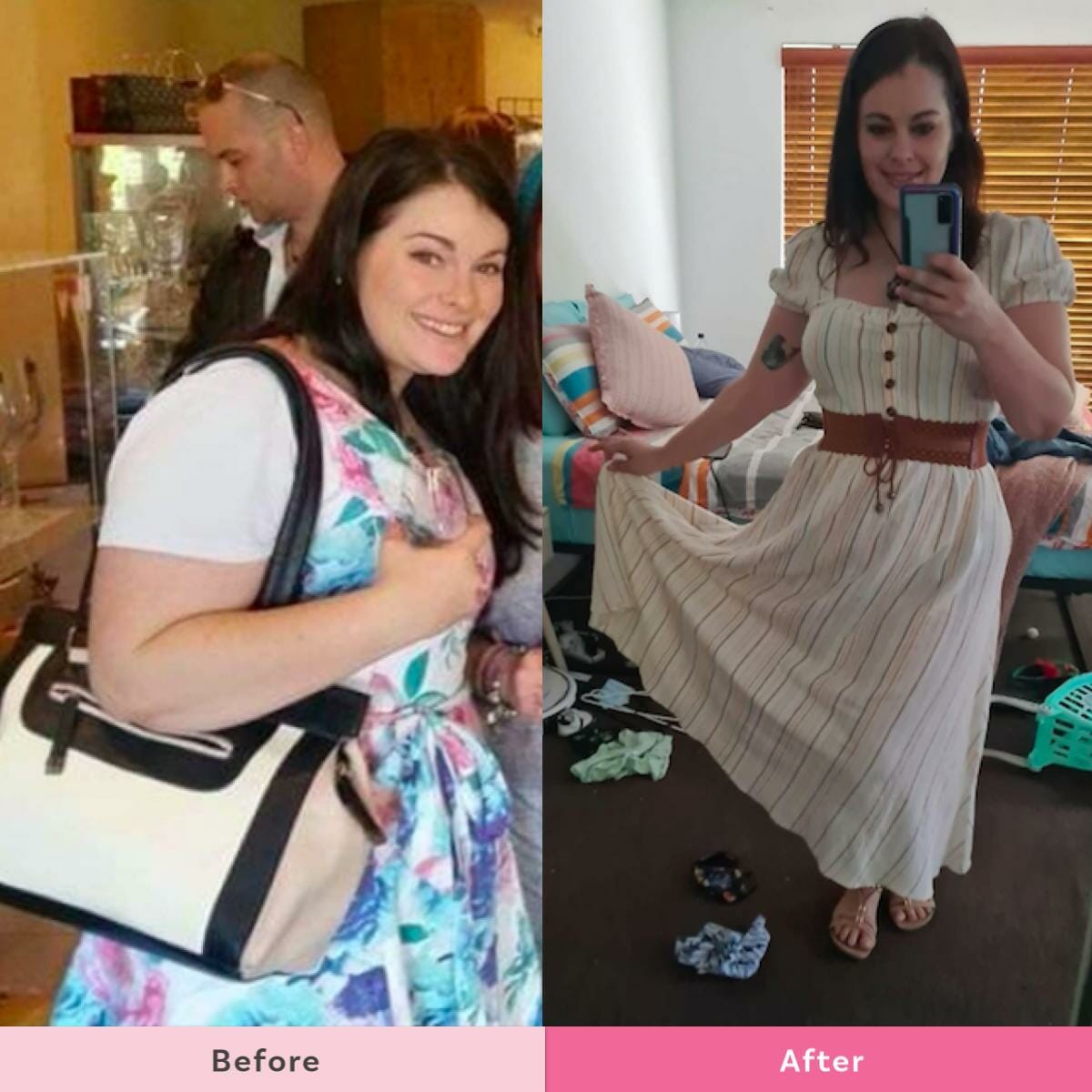 Tiana reveals that since losing the weight, her skin is clearer, she has more energy and she's not getting sick as often. But it's improvements to her mental health where Tiana has seen a significant change.
'Mentally has been the biggest shift. I'm better able to manage my mental illness, I have more confidence and an unshakeable love for my body and everything it can accomplish.'
'Massive Grocery Savings'
Not only has Tiana made significant improvements to her health, she's also noticed some serious savings to her hip pocket!
'Prior to Healthy Mummy I was a 'as I need' shopper. I would wander into the grocery store every lunch time (if I didn't get take out because it was easier) and try and figure out what I wanted to eat only to do the same again after work for dinner supplies and it was easily costing at least $50 a day – not taking into account husband doing the same for lunch.
'Now our weekly food shop comes in between $100-$200 a week for 6 meals a day for the three of us, so some massive savings.'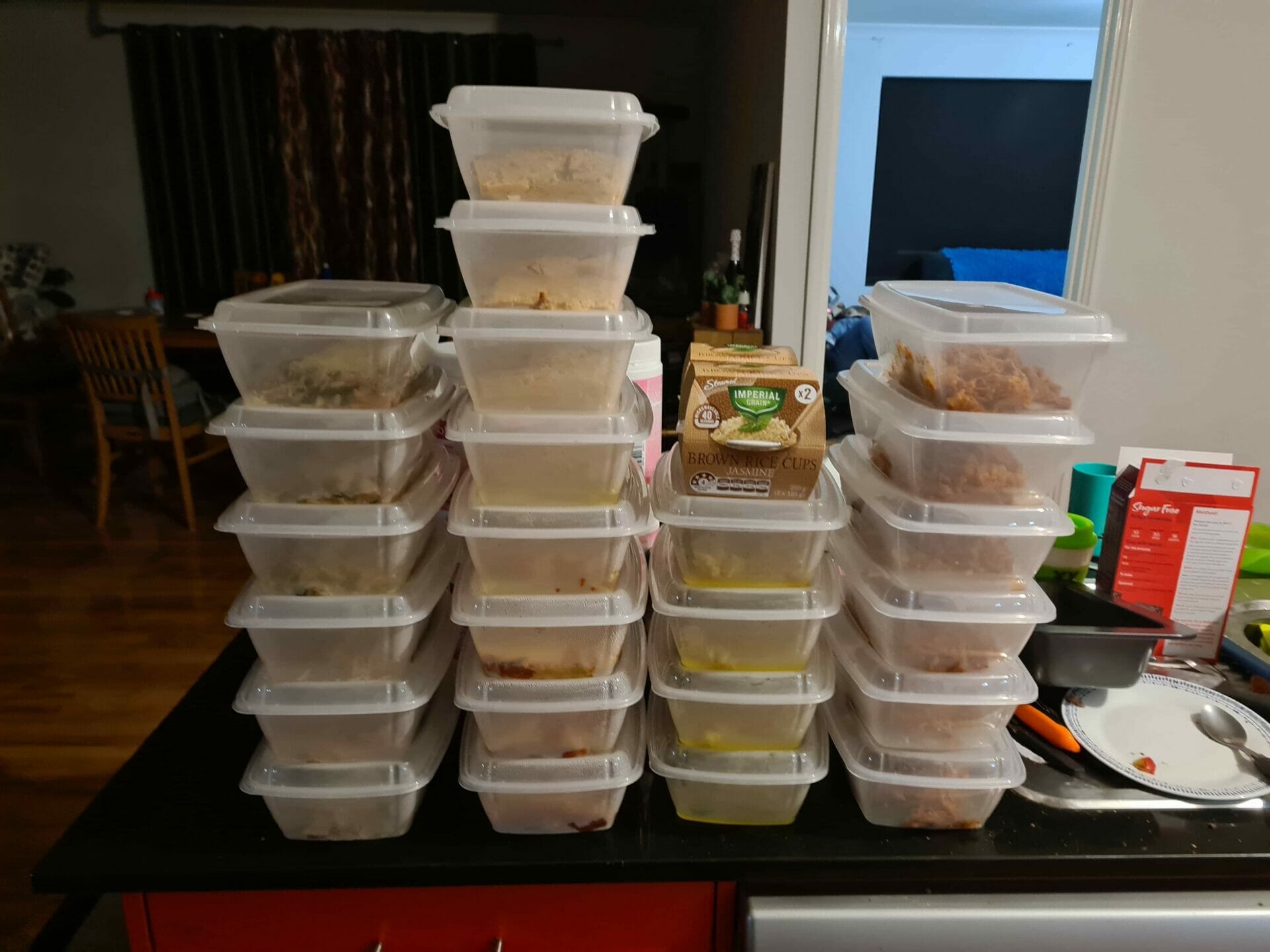 Budget tip!
'Plan your meals! This has been the biggest money saver for our family. Shop your cupboard/freezer first and where you can buy your meat in bulk to store for the future.'
Tiana's Favourite Healthy Mummy Product
'My number one favourite product is the Tummy Vanilla Smoothie. Being Vanilla it's versatile enough to be able to use as a base for any flavour smoothie and I love experimenting with add ins and the digestive enzymes make it easier on my tummy.'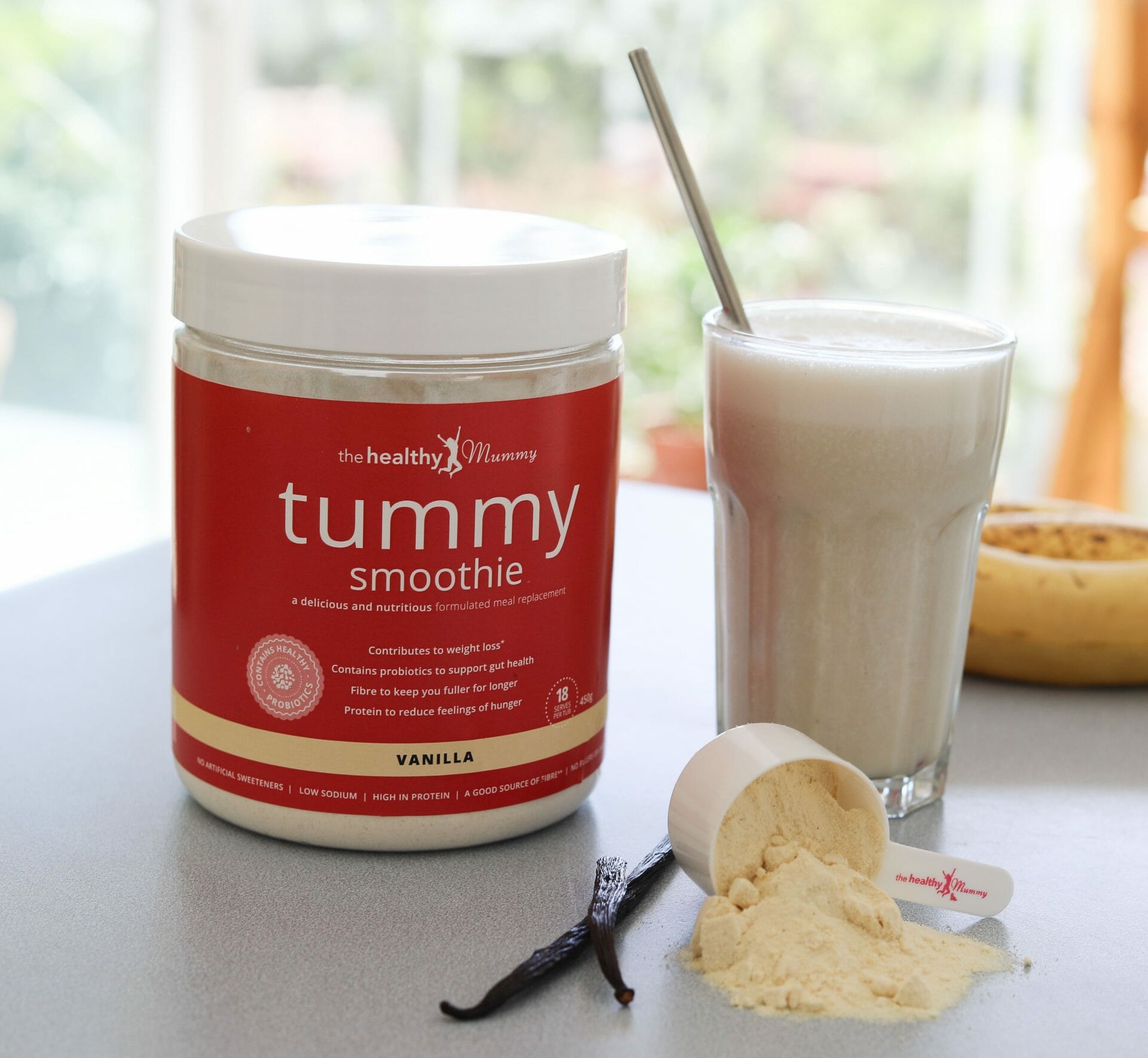 Favourite Recipes
'There's so many favourites in our household. For breakfasts everyone is a big fan of any of the overnight weetbix recipes.
Personally I love the Banana Boost Smoothie. I'm a big fan of making extra dinner to save myself making lunch the next day and the Stovetop Lasagne is just as amazing reheated as it is fresh made.'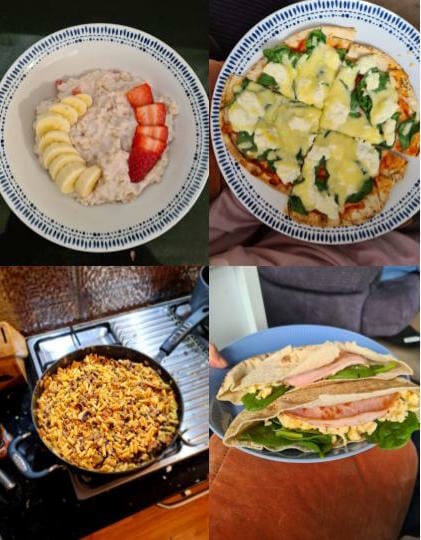 Favourite Workouts
The Take 10 workouts from the app are the greatest. Between work, dance classes (mine and the little misters), taking care of my mum and all of the other jobs that come with motherhood I find it difficult to do a full 30 minute work out, so the Take 10 workouts are really good for breaking it into more manageable chunks and spreading them throughout the day.

Tiana's Top Top 3 tips for SUCCESS
Start small – It's a lifestyle change not a diet so it helps to think of it as a marathon instead of a sprint. Small changes to start to build yourself into a full overhaul will stop you from getting overwhelmed to start with.
Keep it simple – repeat meals, use similar ingredients, bulk cook what you can. In the long run it's going to save you time down the track as well as money.
Be kind to yourself – You're human, you're allowed to make mistakes. Don't dwell on them. One mistake does not have to ruin your month, or your week, or even your day. Recognise it, enjoy it a little and then move on and reset. You can start as many times as you need to.
'For anyone trying to lose weight I would say this – Don't wait until you fit into an ideal before you love your body. Give your body grace and love and all of the gratitude, it's gotten you this far. When you love your body you'll want to treat it better, fuel it better, move it better.'
Great advice Tiana and thank you for sharing your great results!
Join Tiana on the 28 Day Weight Loss Challenge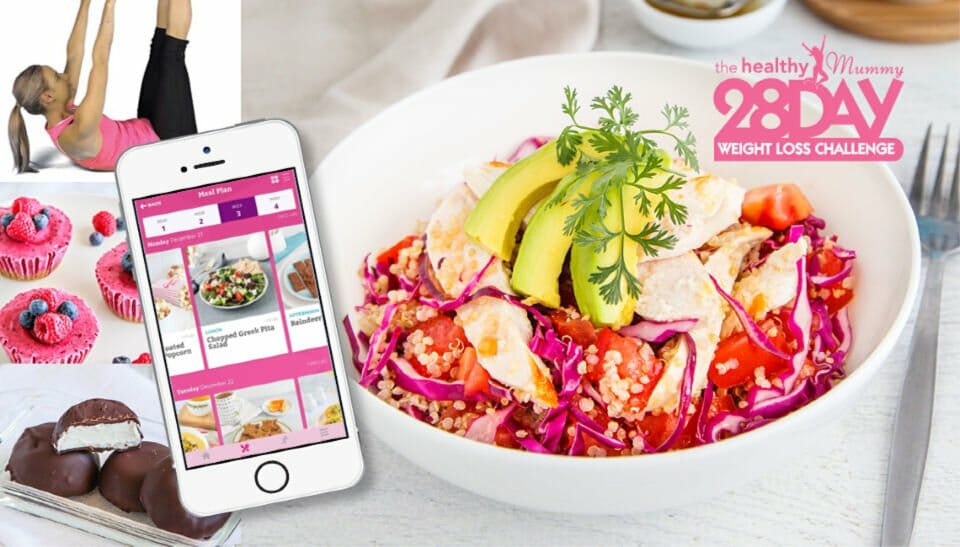 The 28 Day Weight Loss Challenge is the mums only 5 star rated app with over 1.6k reviews in 8 weeks!!
You get unrestricted access to :
● Nutritionist & chef designed weekly meal plans
● Over 500 different Personal Trainer crafted at-home workouts
● Daily Motivation from My Coach
● Personalised Shopping lists to make life easy
● Over 6000 healthy and delicious recipes at your fingertips
● REAL TIME support from The Healthy Mummy Team and OVER 300,000 other mums