It's the Prep Ahead Breakfast trend that's got ALL the mums talking!!
There's a new prep ahead brekkie sensation that's trending and mums can't get enough of. Get the recipes here.
You've probably already heard of different 'Overnight' breakfast recipes that make busy weekday mornings so much easier. Things like 'Overnight Oats,' that you prep the night before for a delicious and healthy breakfast to wake up to.
Well now, thanks to TIK TOK, there's a new prep ahead brekkie sensation that mums can't get enough of!
Introducing, Overnight Weetbix!!
You may be initially skeptical of the idea of soggy weetbix, but as all the mum who have tried it agree, it is an absolutely delicious and super easy breakfast with the added bonus of being a high protein and healthy start to the day.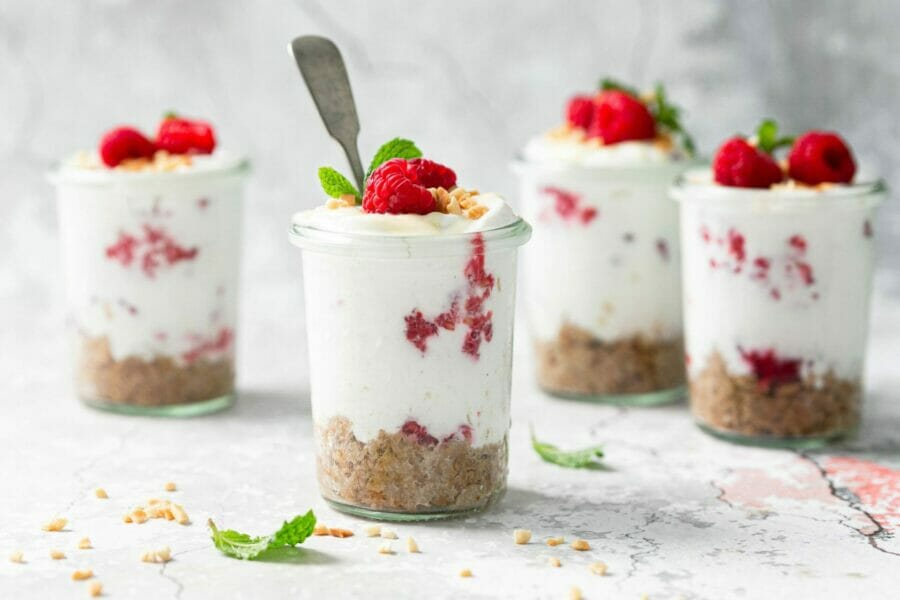 So what goes into Overnight Weetbix?
The beauty of this yummy breakfast is that there are heaps of different ingredient variations you can use.
The base ingredient of course is the weetbix mixed with milk of your choice, you can use less milk if you like a crunchier base. This is patted down in a container and topped with a high protein yoghurt like Yo-pro .
Now comes the fun bit! Mix in other ingredients to the yoghurt like fruit, maple syrup, choc chips, biscoff, cacao, protein powder, low fat cream cheese…. The possibilities are endless!
The Healthy Mummy was very quick to jump on the Overnight Weetbix bandwagon and as part of the 28 Day Weight Loss Challenge has added lots of delicious Overnight Weetbix Recipes into the Healthy Mummy App. And the mums in the Healthy Mummy Community were also quick to try them out and have been sharing and raving about their creations!
Take a look what mums have been posting and get a sneak peek of some the Overnight Weetbix Recipes on the Healthy Mummy App.
Biscoff Overnight Weetbix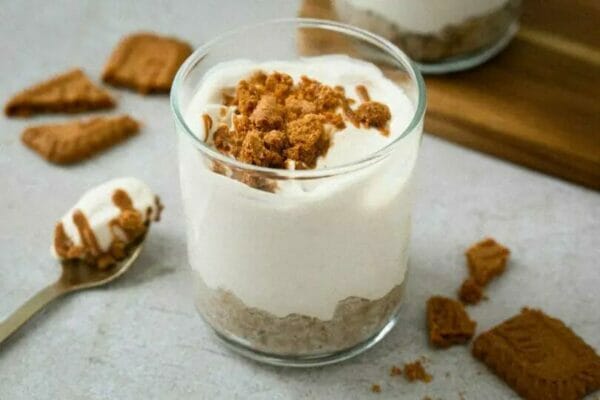 This has to be one of the more popular recipes for Overnight Weetbix! Using the incredibly popular Biscoff spread, this recipe takes just five minutes to knock up the night before for a quick and delicious breakfast the next morning. Plus it's only 331 calories per serve.
See what Mums are saying about it!
Kerrie O Brian couldn't quite believe how good it tasted! She says 'OH. MY. GOODNESS Biscoff Overnight Weetbix is AMAZING! After seeing a few posts on this breakfast recipe from the Healthy Mummy app I thought I'd better jump on the bandwagon and try it. As soon as I made it last night to pop in the fridge I knew it would be delicious as it smelt and looked so good. And I was right … it tasted SO good. Like a Biscoff infused cheesecake for breakfast.
If you are thinking about trying it … do it!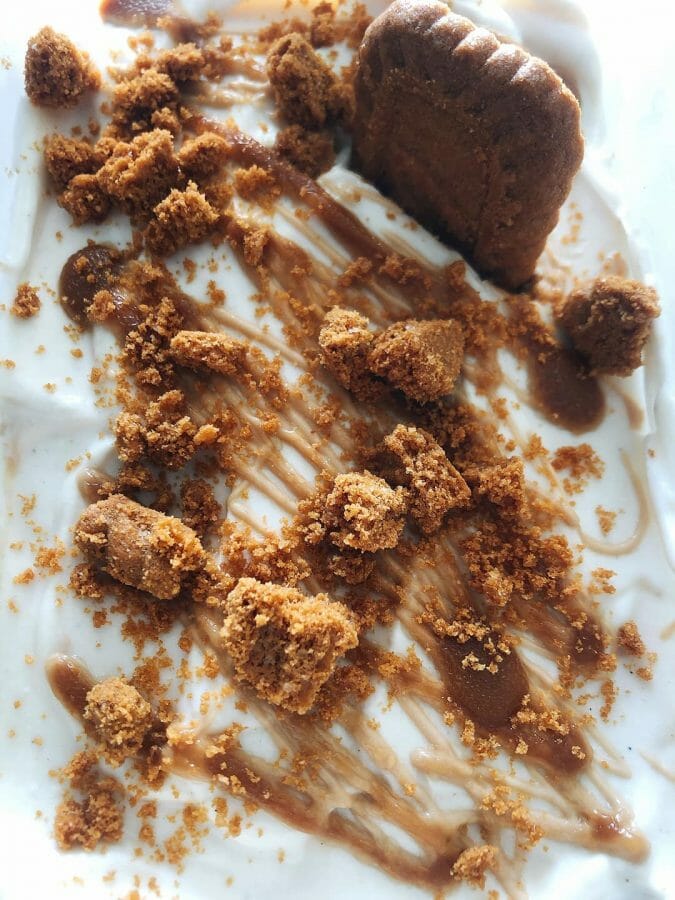 Rebecca Perkovic says 'Great start to my Saturday with Biscoff Overnight Weetbix. It was just as delicious as I had heard. Give it a try for yourself!'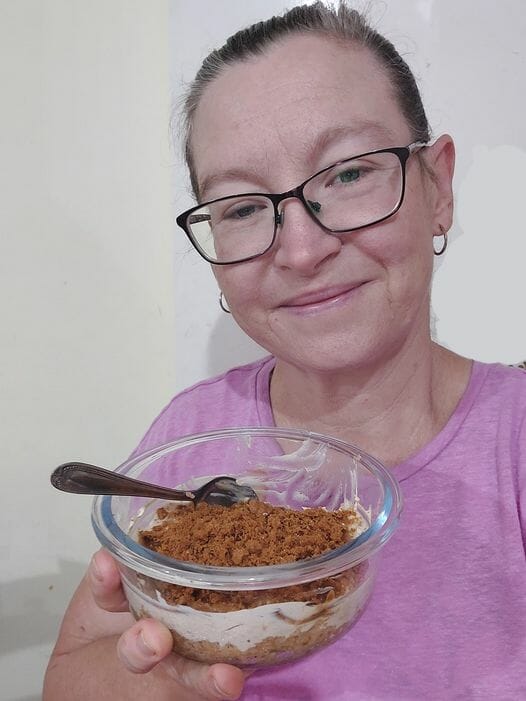 Paula Clark says 'I'm a smoothie for brekky kinda gal, but let me just say, this biscoff overnight weetbix recipe is all that & more! It tastes like cheesecake! Hubby & I both have a rostered day off today, so I whipped these up late last night – & I'm so glad I did! Holy yumminess Batman!'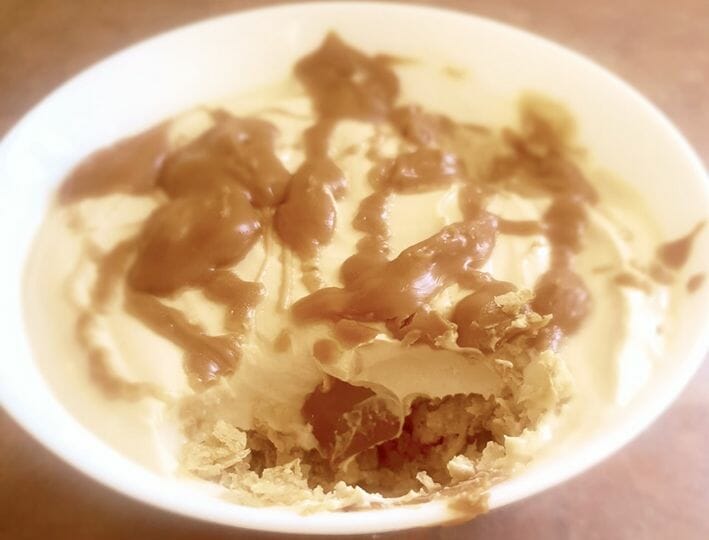 Ready to give it a go?!
Get the recipe for Biscoff Overnight Weetbix here
Double Chocolate Overnight Weetbix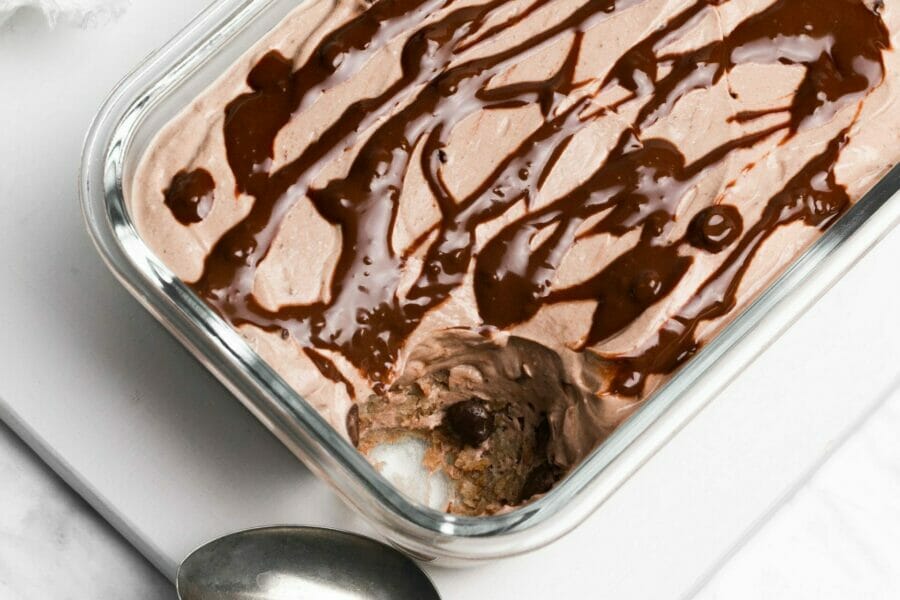 Chocolate lovers rejoice! This recipe for Double Chocolate Overnight Weetbix is a chocolate lovers dream breakfast. And our mums (and their kids) couldn't agree more!
Amanda Grace says 'Double Chocolate Overnight Weetbix for the kids for breakfast this morning. Made breakfast easier than usual. William says yummy mummy can we have this again!'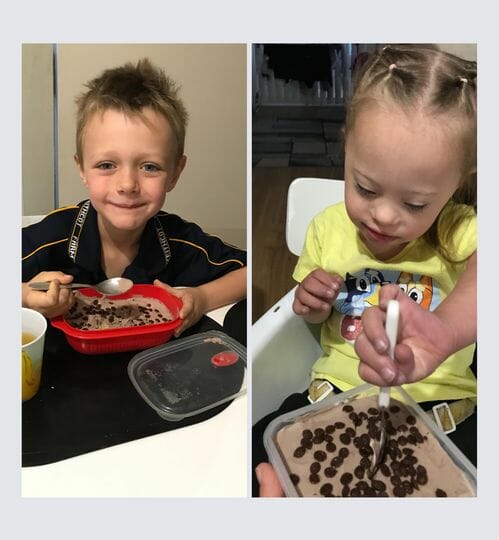 Fi Redding says, 'This is so addictive. I jumped on the double chocolate overnight weetbix this morning. My quick review. It is absolutely delicious!!! I will only be making 1/2 serve for tomorrow as it was very rich and filling.'

Hungry for the recipe? Get it here
White Chocolate and Raspberry Overnight Weetbix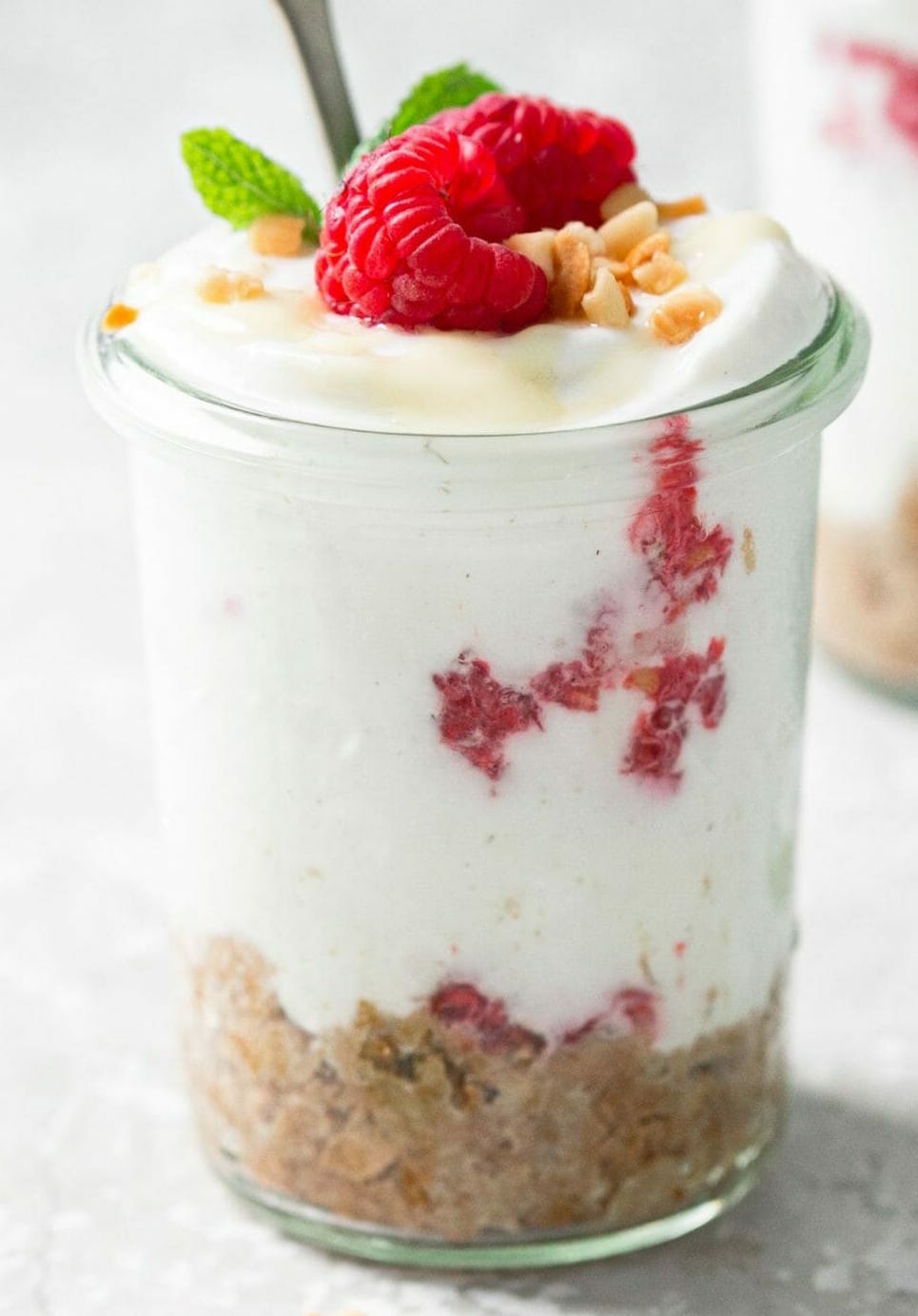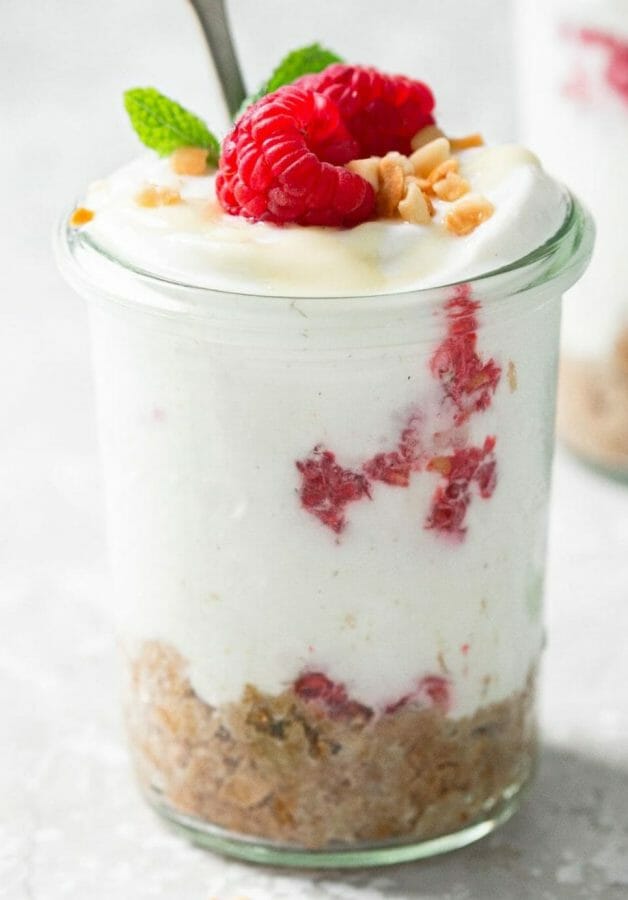 This version from the 28 Day Weight Loss Challenge has the addition of lite cream cheese and fresh raspberries giving it a distinct (and delicious) cheesecake flavour.
Christine Buontempi wasn't afraid to substitute the white chocolate with dark chocolate and was so pleased with the result.
She says 'Overnight Weetbix The White Chocolate an raspberry with dark chocolate – so good!'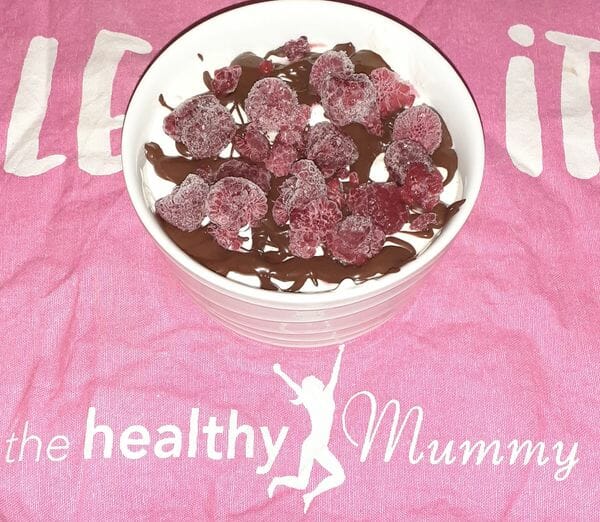 Get the recipe for White Chocolate and Raspberry Overnight Weetbix here
Make up your own!
Once you've tried out the concept of Overnight Weetbix, it's easy to make up your own version depending on your particular tastes! Mums have also been sharing their own recipes and variations for Overnight Weetbix including Cassie McKay who put her own spin on it.
Cassie shared ' Has anyone else jumped onto the overnight Weetbix trend? I've been playing around with recipes the past few days – they're so easy to prepare the night before and with 3 kids I've got to make sure breakfast is easy, otherwise I miss out. This one is Raspberry & White Chocolate Overnight Weetbix and I'd say this is my favourite so far!!
Base- Simply mix 2 weetbix with half cup almond milk and a little dessicated coconut. You can reduce the milk for a crunchier base. Spread over base of bowl/ container.
Topping – 130g Vanilla YoPro mixed with 15g light cream cheese & Avalanche Caramelised White Choc powder. Then added in some frozen raspberries and a dash of lemon juice. Spread over the weetbix base and topped with some melted white choc.
Comes in at just over 400 cals. I'm breastfeeding, so this is a good size breakfast for me.
To reduce calories – reduce almond milk (or just use water) and leave out coconut; reduce or omit Cream cheese; reduce or omit chocolate (white chocolate was 17g which adds 90 calories)'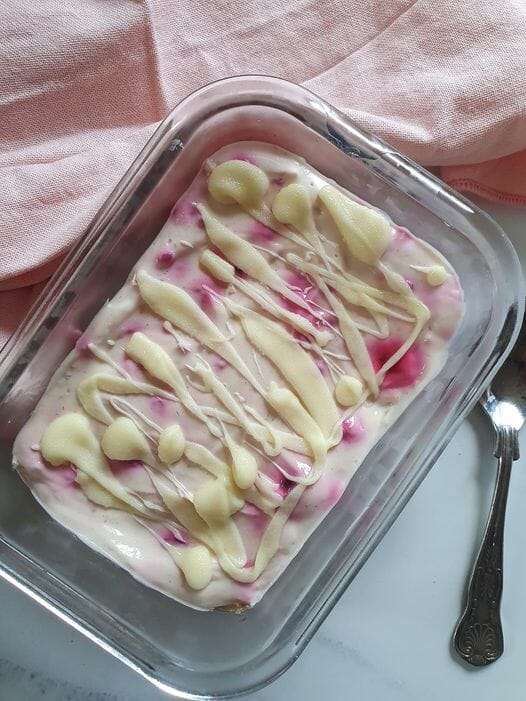 Yum! Thank you for sharing Cassie!
So there you have it. Ready to give Overnight Weetbix a go? Your hardest decision is which one will you try first!!
Tired of wondering what to cook?
Now you can easily meal plan with our personalised plans & over 6,000 family & budget friendly recipes catering to a wide range of dietary requirements.
The Healthy Mummy is a holistic program to nourish your body with nutritious food and help you stay active in your busy, everyday life. Yours and your families well being should be a priority so let us take the hassle out of it.
Unlock the key to sustainable life changes that will leave you feeling your absolute best.