TOP 5 savvy saving Christmas gift ideas that won't cost you a cent!
Money a bit tight? Still need to buy for the Aunt? The teacher? The mother-in-law? There are plenty of ways to be generous at Christmas time without having to pay generously.
You can actually give a gift that will make memories and won't cost you a cent!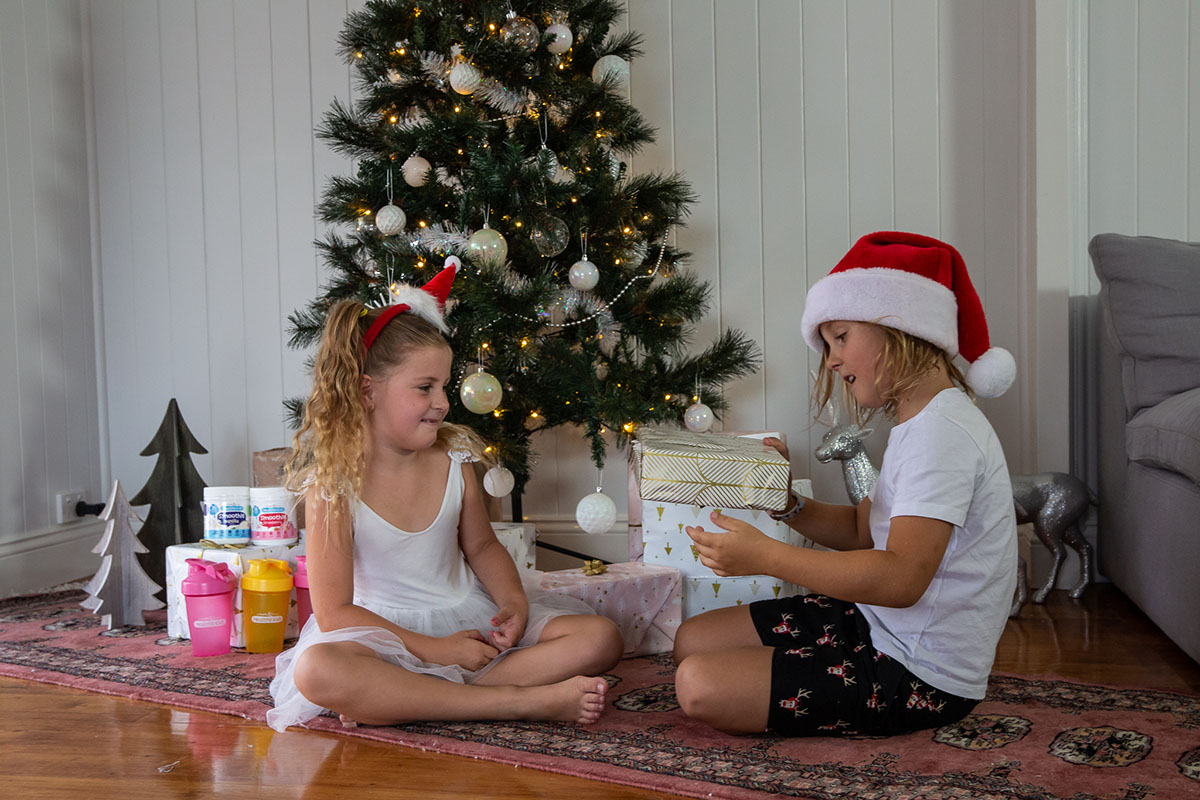 It's that glorious time of the year when everyone scrambles to the shops in a mad frenzy with their exhaustive list of gifts for family. Well, this little guide will inspire you to enjoy gift giving – most of which can be done from the comfort of your own home!
Let me introduce myself, my name's Alisa and I'm The Healthy Mummy's savings expert and I'm here to help!!!
I've spent a lifetime in research and practice on how to get you more bang for your buck and I believe Christmas is the perfect chance to feel good about what you saved – not guilty for overspending.
Fancy putting a little thought into a gift with little expenditure but great return? Here's how you can save a small fortune this season.
Top 5 Christmas gift ideas on a budget.
1. Frame Your Child's Art. ($10-15.00*)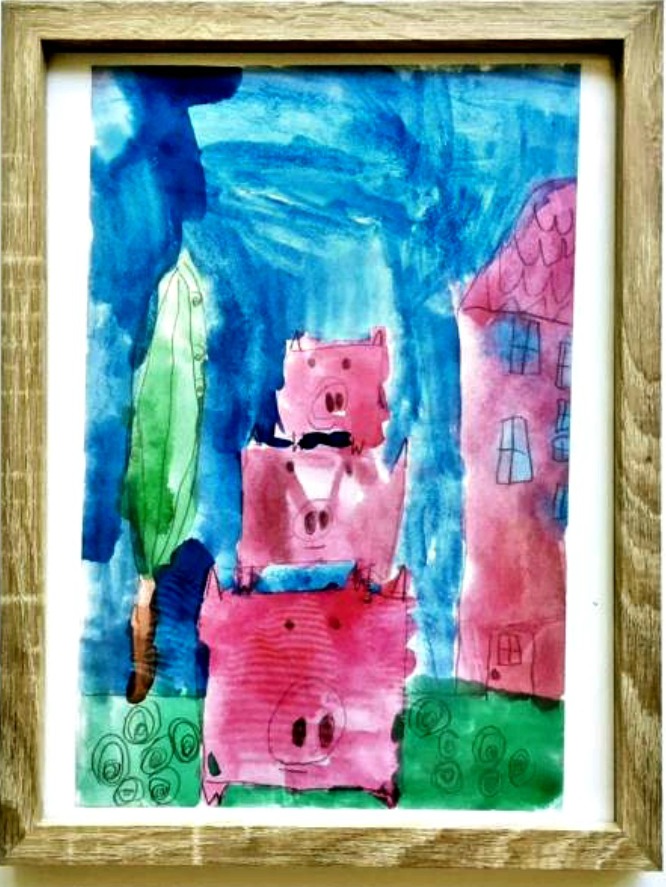 Wondering what to do with all those countless artworks your children bring home from school or daycare every second day? Put those babies in a frame!
Write a personal message to Great Gran on the back of the frame and remember to write your little artists name and year on it also.  It's a great keepsake and will add a splash of colour to any wall!
All art looks better framed. Instant Masterpiece!
It's easy to purchase great frames without paying pretty pennies. Kmart has a fantastic range of frames for super prices. Choose a white or light timber frame as this is fresh and bright and will not only enhance the image but will work well in most decors. Office Works do great prints (if you need multiples) at very competitive prices and a quick turn around.
2. Give A Voucher or ebook ($0 – 25.00*)
Vouchers or ebooks are always a win for the receiver. There are two ways of doing this. You can make your own or purchase one.
Make your own voucher.
Instead of giving people more 'stuff' they don't need, why not treat them to a memorable experience or activity?
Create a personal voucher. Ideas like: go fishing, horse riding, see an exhibition, outdoor cinema, brunch date… Get creative and have some fun with it!
NB: Mum's would benefit from vouchers too. Imagine a "Mummy Time Out" voucher in a pack of 10!
I think I'd cash them all in on Boxing Day! Ha Ha.
Purchase a voucher or e-product.
Ebooks are a great gift idea. It's all done online for you and the thought is a smart one. It's not more 'stuff', it's useful and it sits neatly on a device ready for the receiver to use when required. It is also a brilliant gift for those overseas friends or family.
The Healthy Kids Recipes ebook is a terrific e-product and a best seller for very good reason. It's a gift that keeps on giving all year round. Awesome for any mum!
3. Record A Message ($0.00!)
Can't see a loved one this Christmas? Get the kids involved and record a personal message, song, dance for a distant friend or relative. You could also interview your child on camera asking them questions that will beckon a (hopefully!) great response like, "Why do you love Nanna? What do you enjoy most when you see them? What do you want to say to Nanna?"
It's a gift to remember, an instant pick me up for the receiver – costing nothing but a bit of time!
4. Make Your Own Gift ($0-25.00*)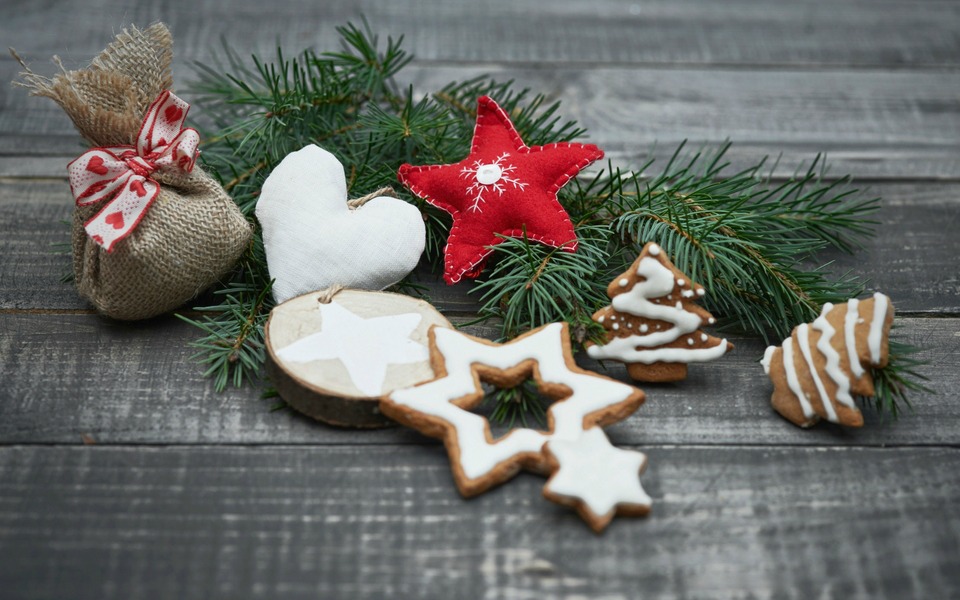 What are you good at? Making jewellery? Baking? Craft? Art? I love to draw and my kids love to paint so we get our creative on around birthdays and Christmas for loved ones. Spotlight is a one-stop shop that will inspire the creative in anyone!
Make Healthy Mummy bliss balls or bake cookies wrapping them in festive papers with twine.
Try your hand at making personalised Christmas decorations – a thoughtful winner that will be bought out every year and cherished.
5. Pamper Package ($15 – $25.00*)
Put together a pamper package for someone who loves to indulge but may not get to (ie. any mother!).
You can collect items such as a loofah, bath salts, candles, body scrub, moisturiser and a magazine from places like Lush who specialise in handmade beauty.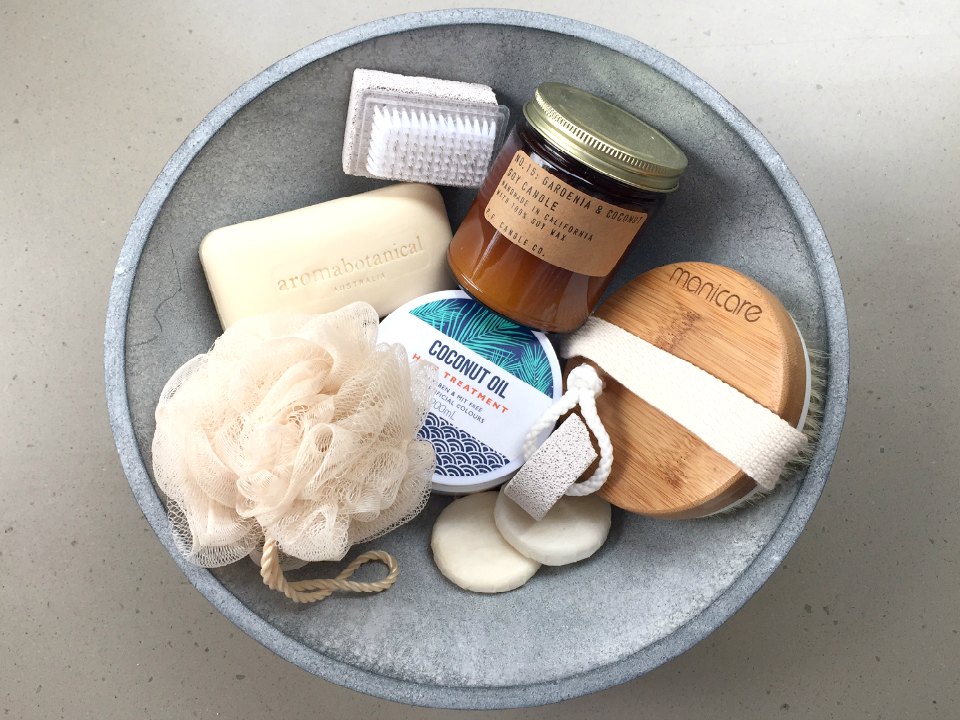 EXTRA CHRISTMAS SAVINGS TIPS
Remember after Christmas Sales is the best time to restock. Do you need wrapping paper? Christmas decorations? Or even a few presents for your present box?  (I keep one a present box for emergency birthdays that pop up throughout the year. Ikea have great storage solutions here.) You'll be grateful for the forward planning when the time comes around again.
Also if your kids get too many presents (I know first world problems…) put some away, out of sight to bring back throughout the year. Perfect surprise on that rainy/busy/work at home day.
* All values are approximated. Costings will depend on availability, individual requirements and price points.
Have a Healthy Mummy Christmas and grab our Festive Cookbook
To get more recipes for healthy Christmas canapes, snacks, meals and side dishes for the festive season, take a look at our Healthy Mummy Christmas and Entertaining eRecipe Book for FREE