The Healthy Mummy's ultimate Christmas gift guide
Money a bit tight? Still need to buy for the Aunt? The teacher? The mother-in-law? There are plenty of ways to be generous at Christmas time without having to pay generously.
You can actually give a gift that will make memories and won't cost you a cent…
We've compiled together the ULTIMATE Christmas guide on what to get loved ones, your kids, your man – and even yourself!
No one will be disappointed…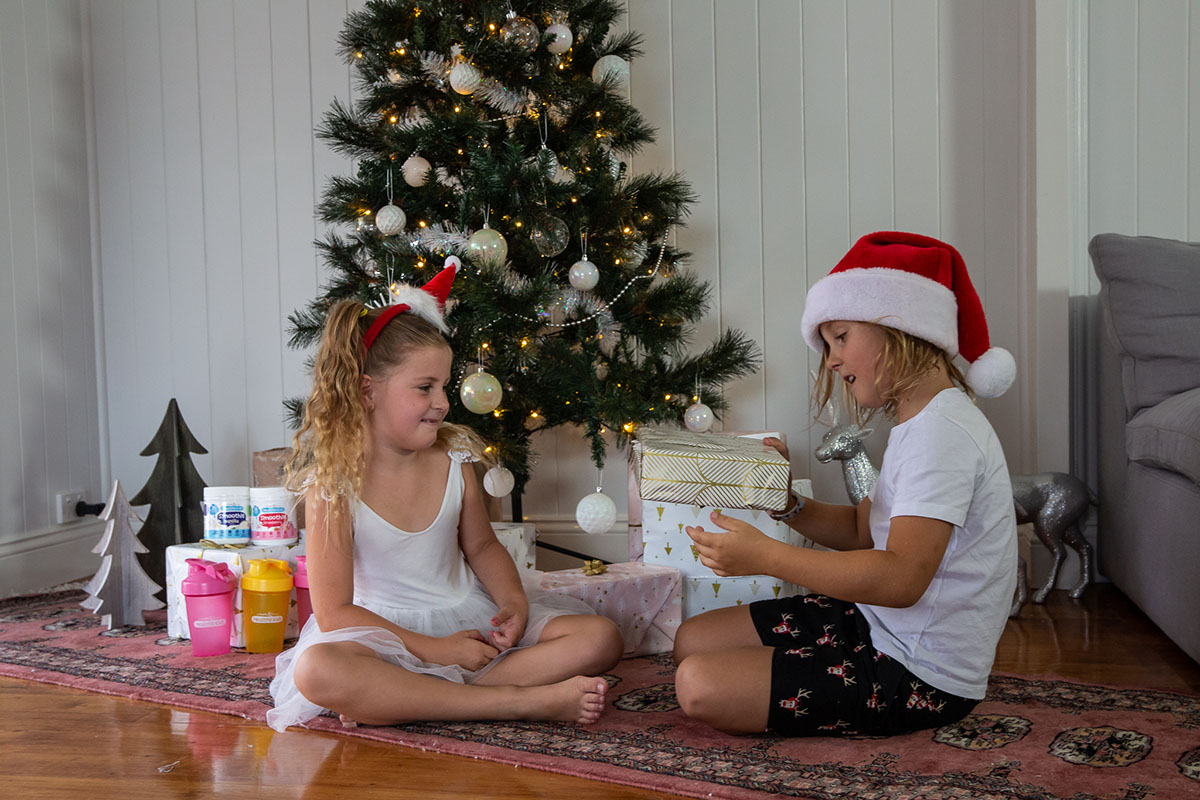 Christmas is an expensive time of the year
It's that glorious time of the year when everyone scrambles to the shops in a mad frenzy with their exhaustive list of gifts for family.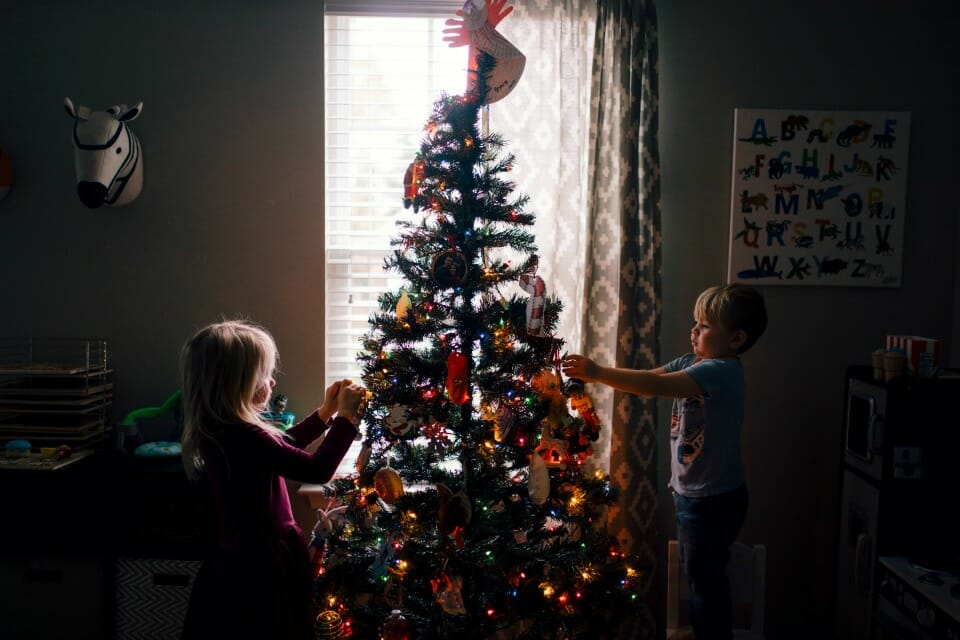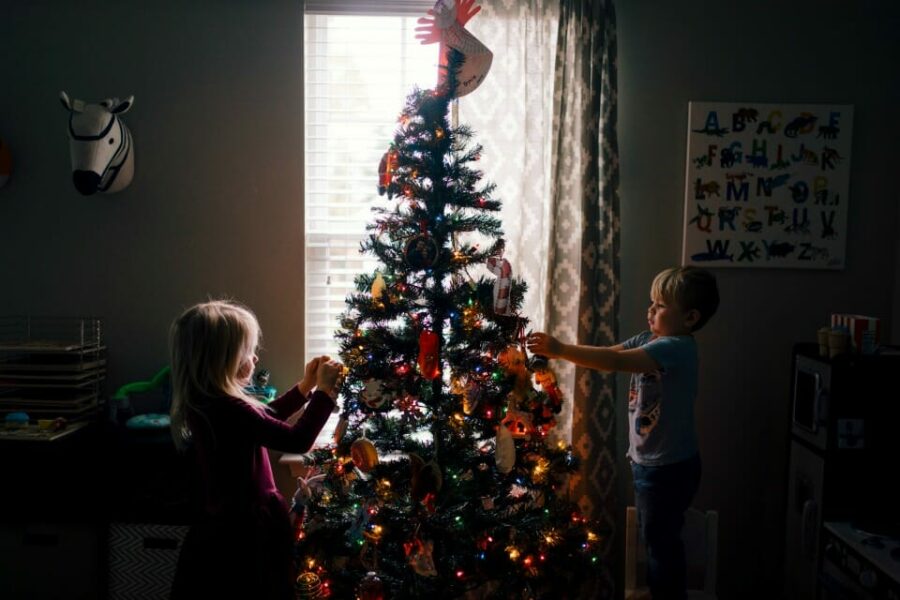 Well, this little guide will inspire you to enjoy gift giving – most of which can be done from the comfort of your own home! Christmas is the perfect chance to feel good about what you saved – not guilty for overspending.
Fancy putting a little thought into a gift with little expenditure but great return? Here's how you can save a small fortune this season.
Top 5 Christmas gift ideas on a budget
1. Frame your child's art ($10-15.00*)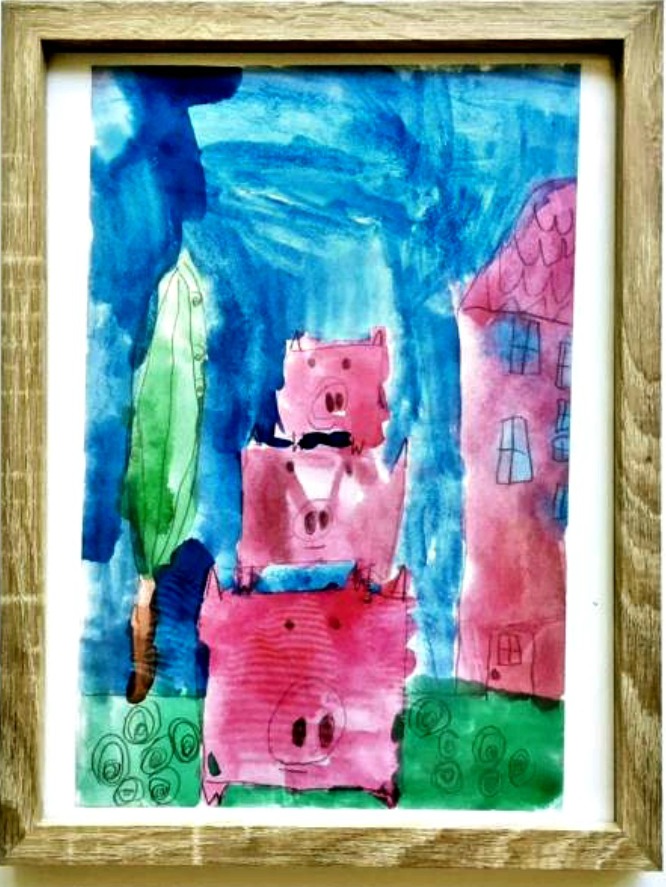 Wondering what to do with all those countless artworks your children bring home from school or daycare every second day? Put those babies in a frame!
Write a personal message to Great Gran on the back of the frame and remember to write your little artists name and year on it also. It's a great keepsake and will add a splash of colour to any wall!
All art looks better framed. Instant Masterpiece!
It's easy to purchase great frames without paying pretty pennies. Kmart has a fantastic range of frames for super prices.
Choose a white or light timber frame as this is fresh and bright and will not only enhance the image but will work well in most decors. Office Works do great prints (if you need multiples) at very competitive prices and a quick turn around.
2. Give a voucher or ebook ($0 – 25.00*)
Vouchers or ebooks are always a win for the receiver. There are two ways of doing this. You can make your own or purchase one.
Make your own voucher.
Instead of giving people more 'stuff' they don't need, why not treat them to a memorable experience or activity?
Create a personal voucher. Ideas like: go fishing, horse riding, see an exhibition, outdoor cinema, brunch date… Get creative and have some fun with it!
NB: Mum's would benefit from vouchers too. Imagine a "Mummy Time Out" voucher in a pack of 10!
I think I'd cash them all in on Boxing Day! Ha Ha.
Purchase a voucher or e-product.
Ebooks are a great gift idea. It's all done online for you and the thought is a smart one. It's not more 'stuff', it's useful and it sits neatly on a device ready for the receiver to use when required. It is also a brilliant gift for those overseas friends or family.
3. Record a message ($0.00!)

Can't see a loved one this Christmas? Get the kids involved and record a personal message, song, dance for a distant friend or relative.
You could also interview your child on camera asking them questions that will beckon a (hopefully!) great response like, "Why do you love Nanna? What do you enjoy most when you see them? What do you want to say to Nanna?"
It's a gift to remember, an instant pick me up for the receiver – costing nothing but a bit of time!
4. Make your own gift ($0-25.00*)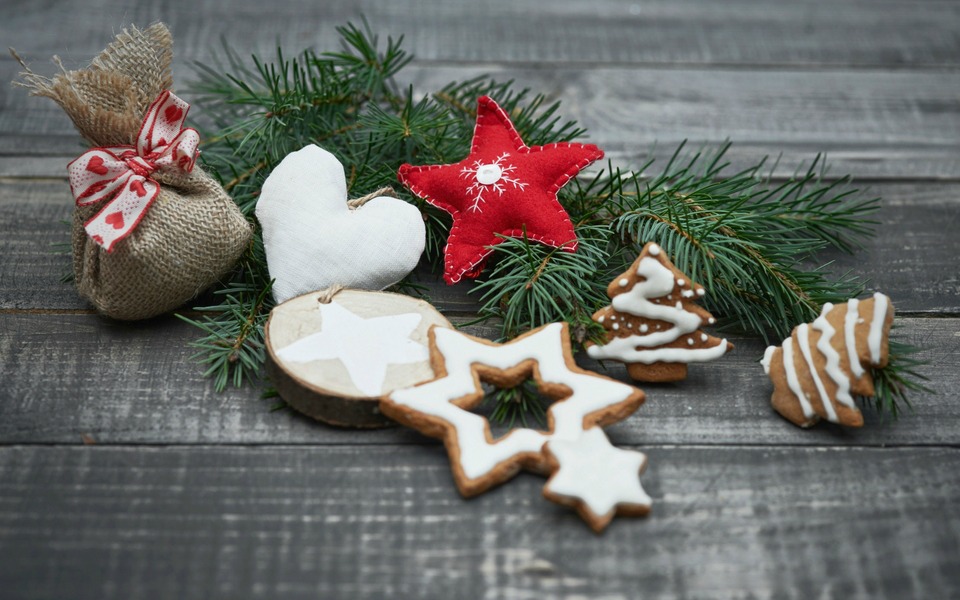 What are you good at? Making jewellery? Baking? Craft? Art? I love to draw and my kids love to paint so we get our creative on around birthdays and Christmas for loved ones. Spotlight is a one-stop shop that will inspire the creative in anyone!
Make Healthy Mummy bliss balls or bake cookies wrapping them in festive papers with twine.
Try your hand at making personalised Christmas decorations – a thoughtful winner that will be bought out every year and cherished.
5. Pamper package ($15 – $25.00*)
Put together a pamper package for someone who loves to indulge but may not get to (ie. any mother!).
You can collect items such as a loofah, bath salts, candles, body scrub, moisturiser and a magazine from places like Lush who specialise in handmade beauty.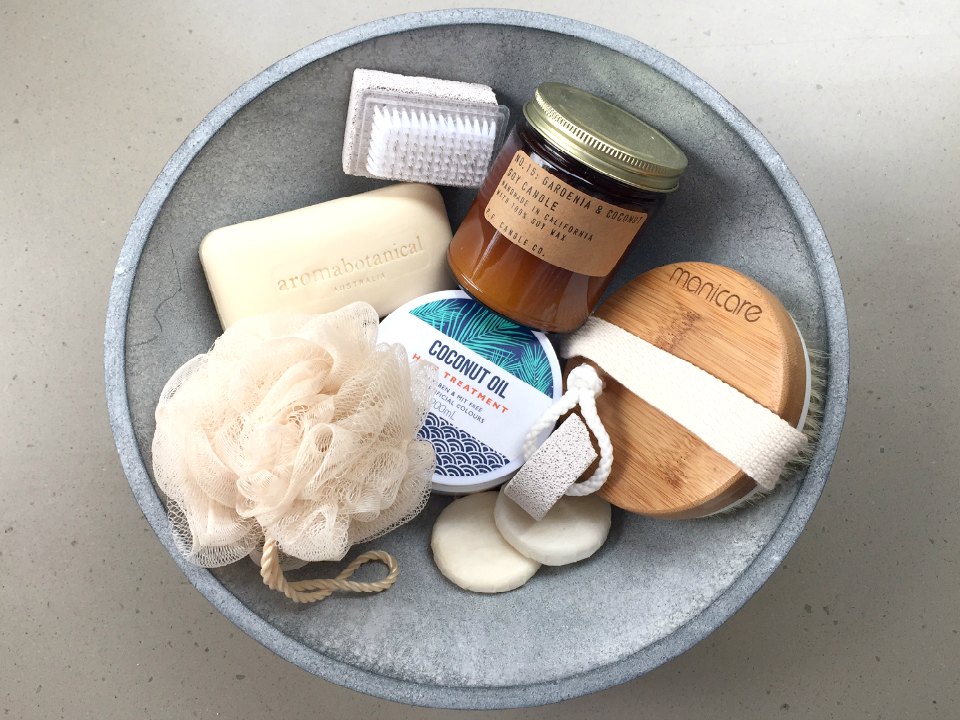 EXTRA CHRISTMAS SAVINGS TIPS
Remember after Christmas Sales is the best time to restock. Do you need wrapping paper? Christmas decorations? Or even a few presents for your present box? (I keep one a present box for emergency birthdays that pop up throughout the year. Ikea have great storage solutions here.) You'll be grateful for the forward planning when the time comes around again.
Also if your kids get too many presents (I know first world problems…) put some away, out of sight to bring back throughout the year. Perfect surprise on that rainy/busy/work at home day.
* All values are approximated. Costings will depend on availability, individual requirements and price points.
7 ULTIMATE Christmas gifts for babies and toddlers!
1. Annual pass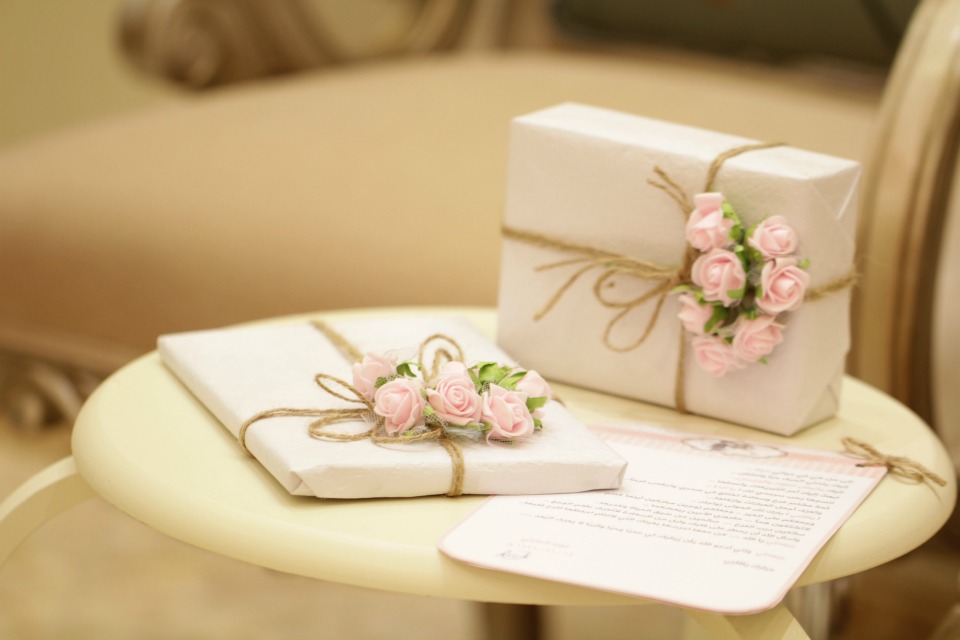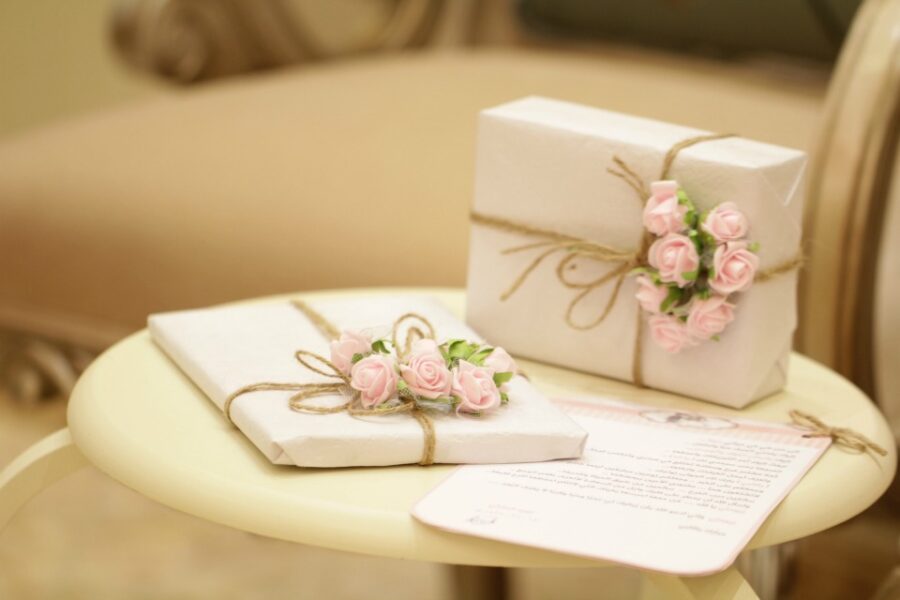 Having an annual pass to an attraction/s such as an amusement park, zoo or aquarium is a great present for young kids.
It's perfect for small children prone to getting tired or chucking tantrums as you can spend as much or as little time as you want there each visit as you can always visit again. Most venues will have under 4's free, so get the parent the pass!
2. Money or voucher for activities
If family members are looking for a useful gift for babies and toddlers, why not let them know of local activities such as swimming lesson or gymbaroo that you are interested in and they can put money towards or even pay for the term.
3. Books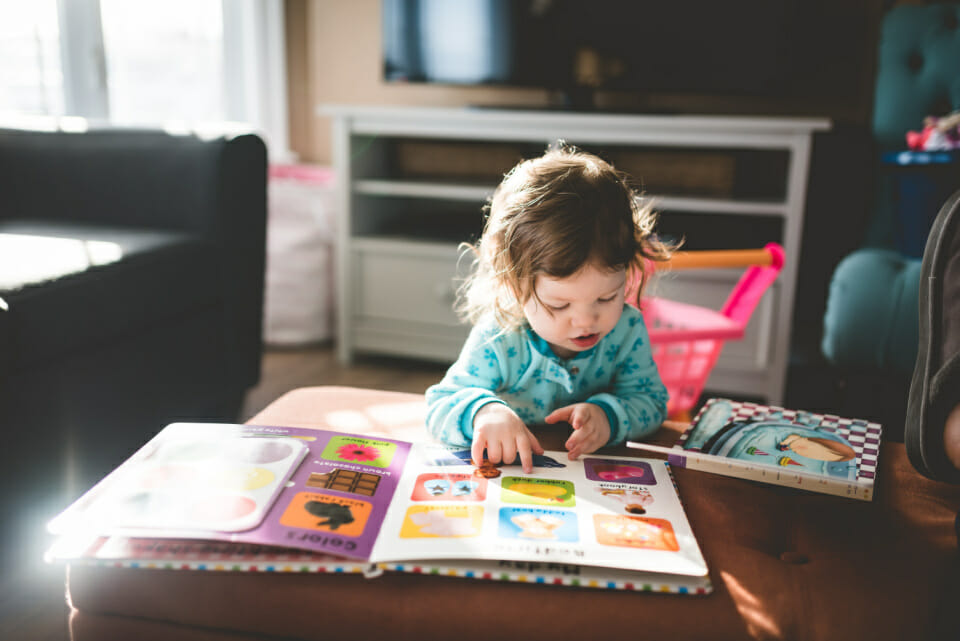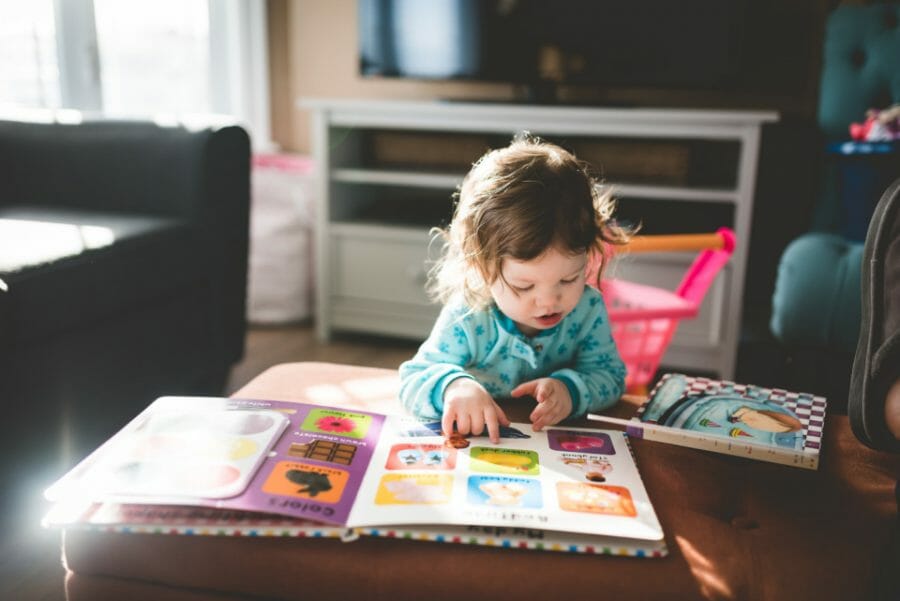 The Sprout Lane quiet book is a fantastic, innovative little activity book that is designed to engage a child's imagination, keep them entertained and improve dexterity with each page giving them an activity such as tying the felt shoe or hanging the washing on the line with miniature pegs.
A perfect gift for an older sibling that needs entertaining when mum is tending to baby or for on long boxing day car trips!
4. Subscriptions
A subscription with Inspire book box gives your child a monthly delivery of a few age appropriate books, creative activities, recipes inspired by the book, a parent guide and an engagement gift.
Perfect to keep toddler busy and helps parents not have to think of entertaining activities of rainy days.
5. Wooden toys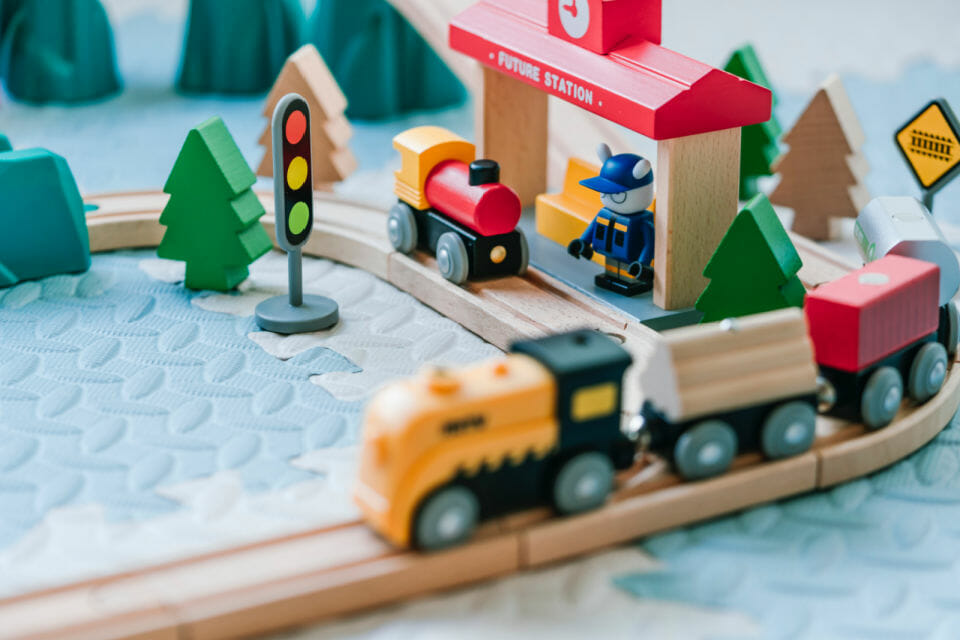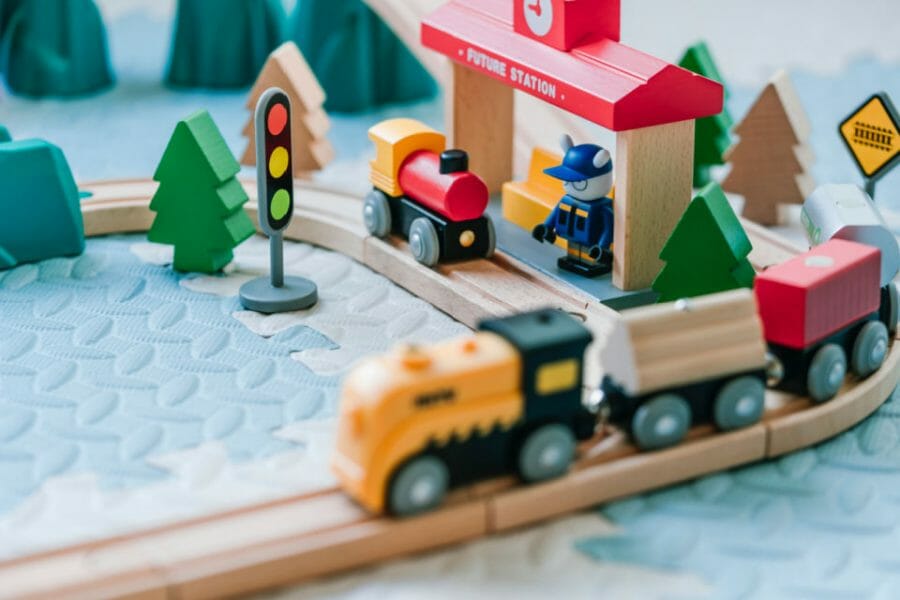 Wooden toys are sturdy, great value, better for the environment and help kids use their imagination.
6. Trampoline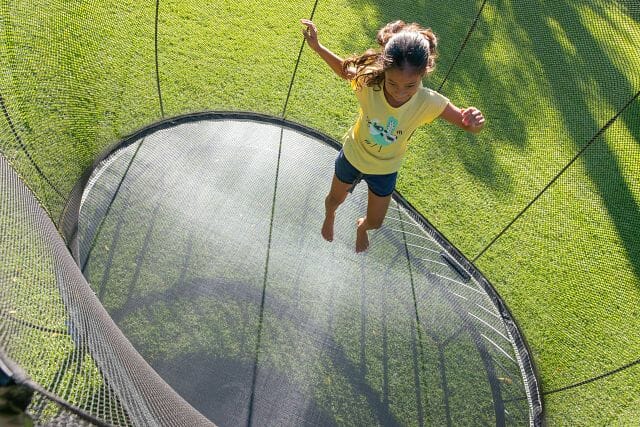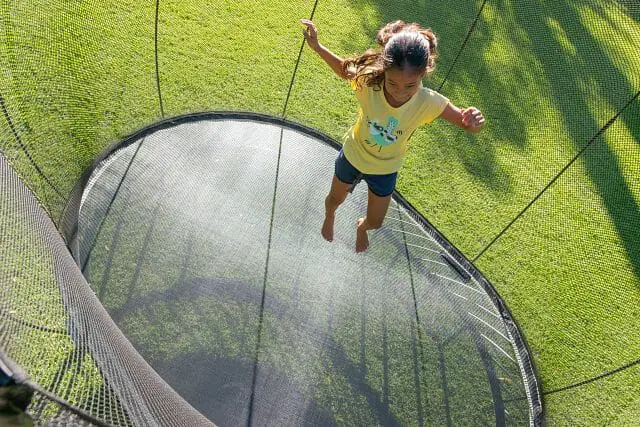 A great way to burn energy! Get one with a big weight rating so adults can join in the bouncing (this is great for weight loss! Why not incorporate it into your own 28 Day Weight Loss Challenge exercises?).
Ensure they have a fully enclosed net to protect against falls and spring injuries and it will entertain the kids for hours!
7. Outdoor play equipment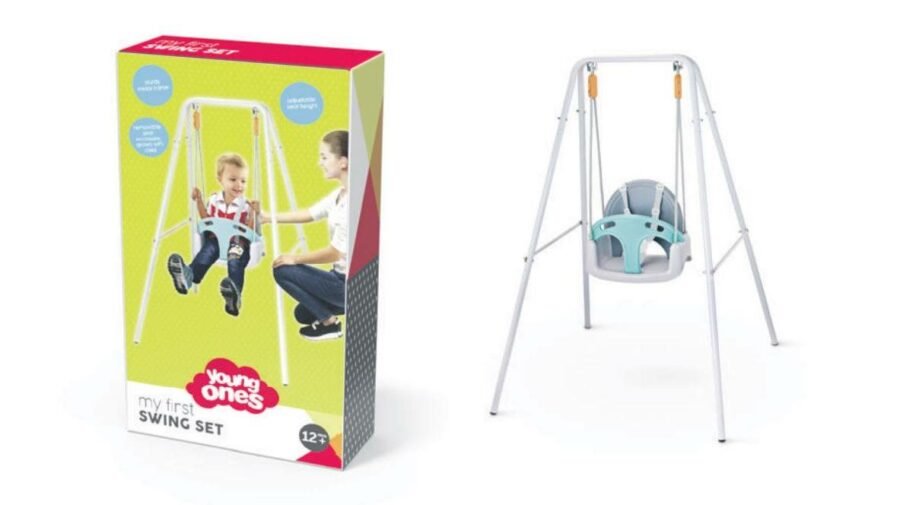 For those of us lucky enough to have backyards, play equipment is a must!
Make sure you set a few hours aside on xmas eve if you want to surprise the kids with this backyard addition!
What NOT To buy young kids for Christmas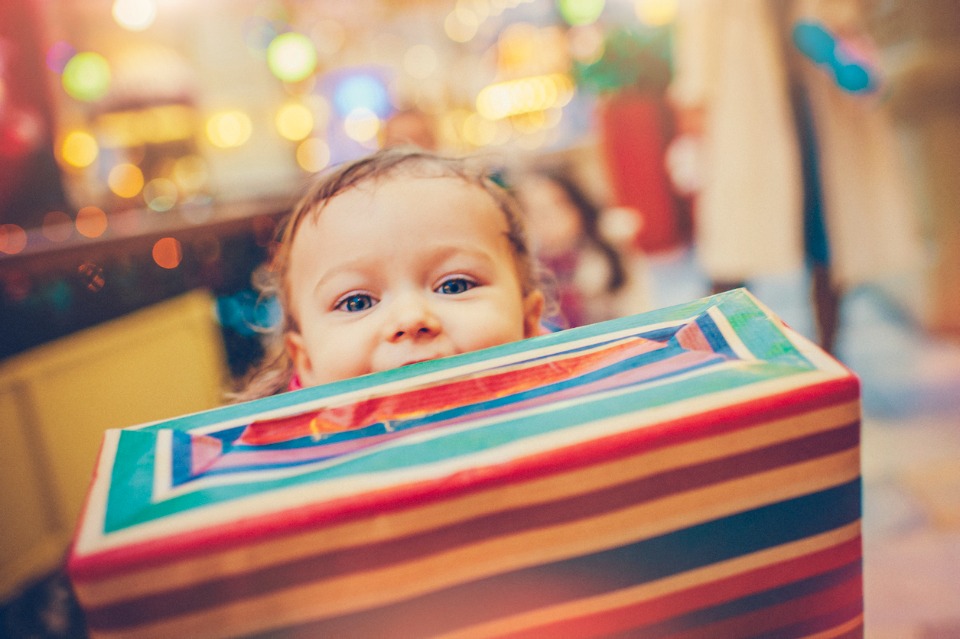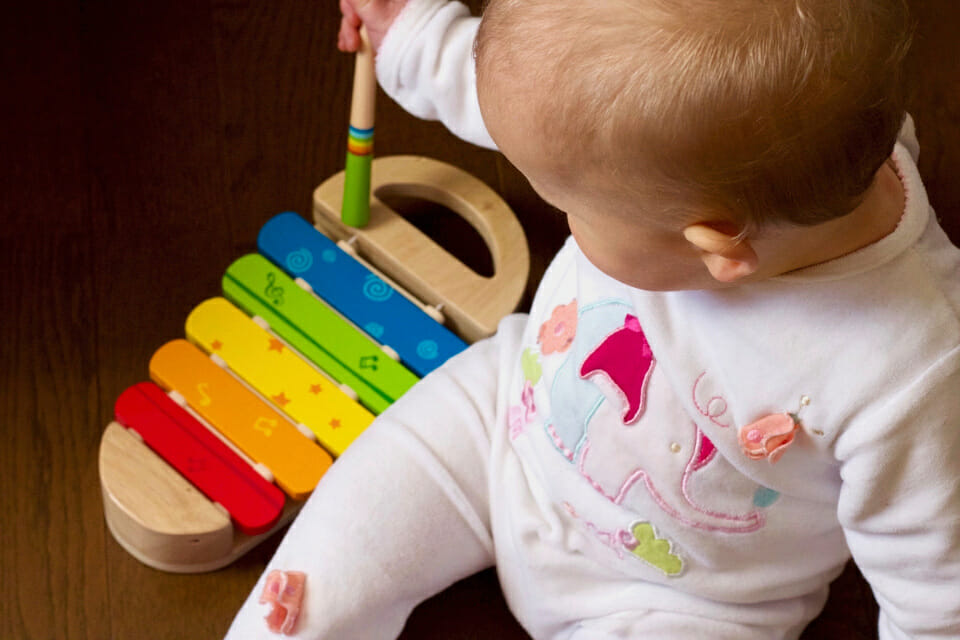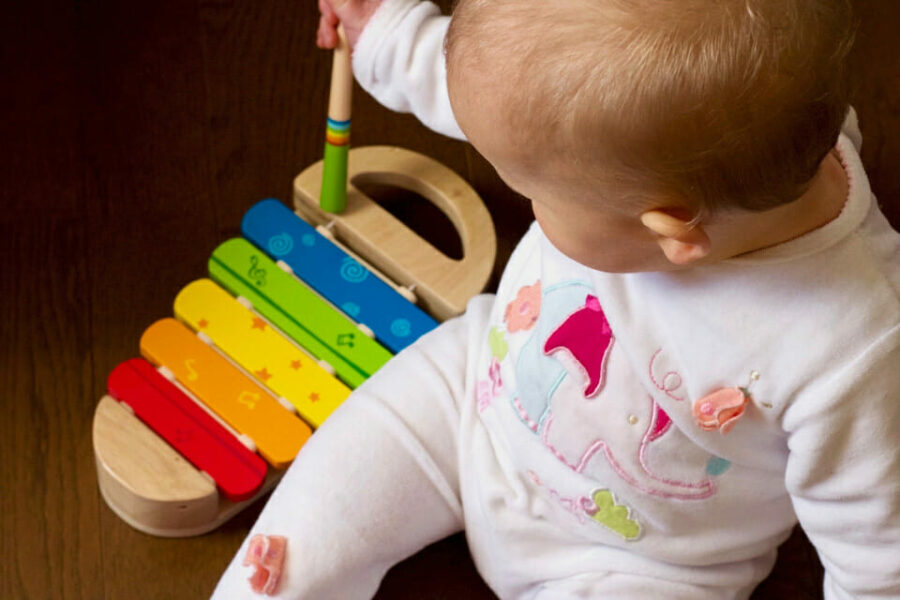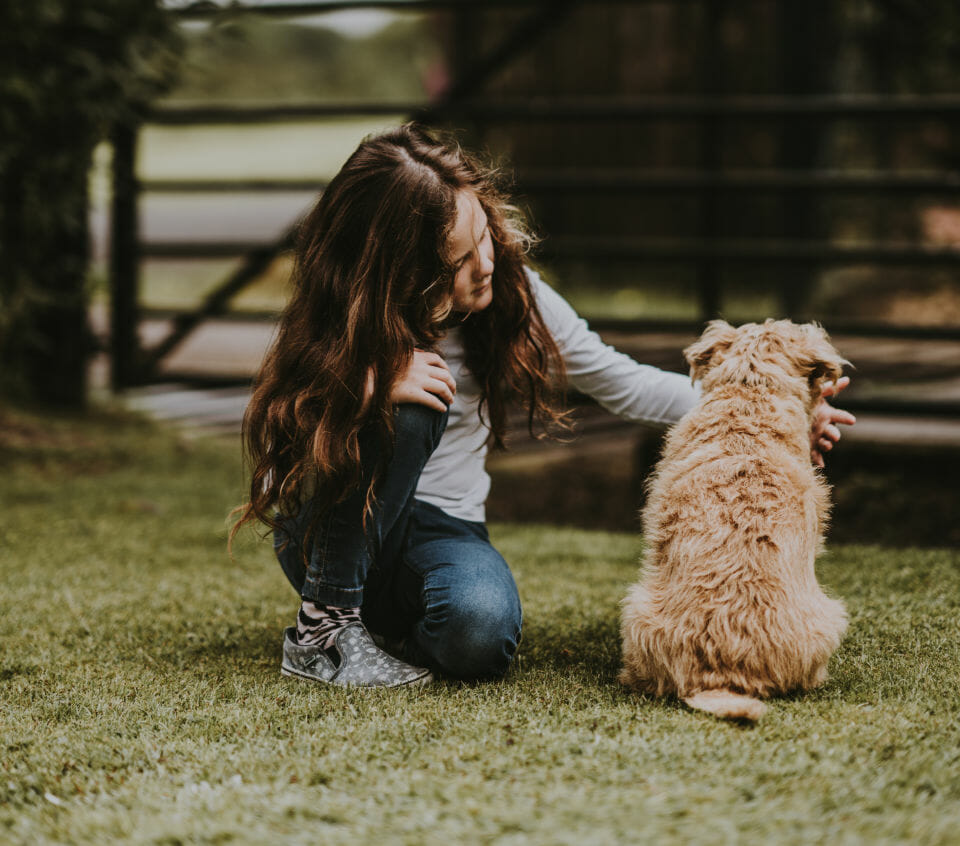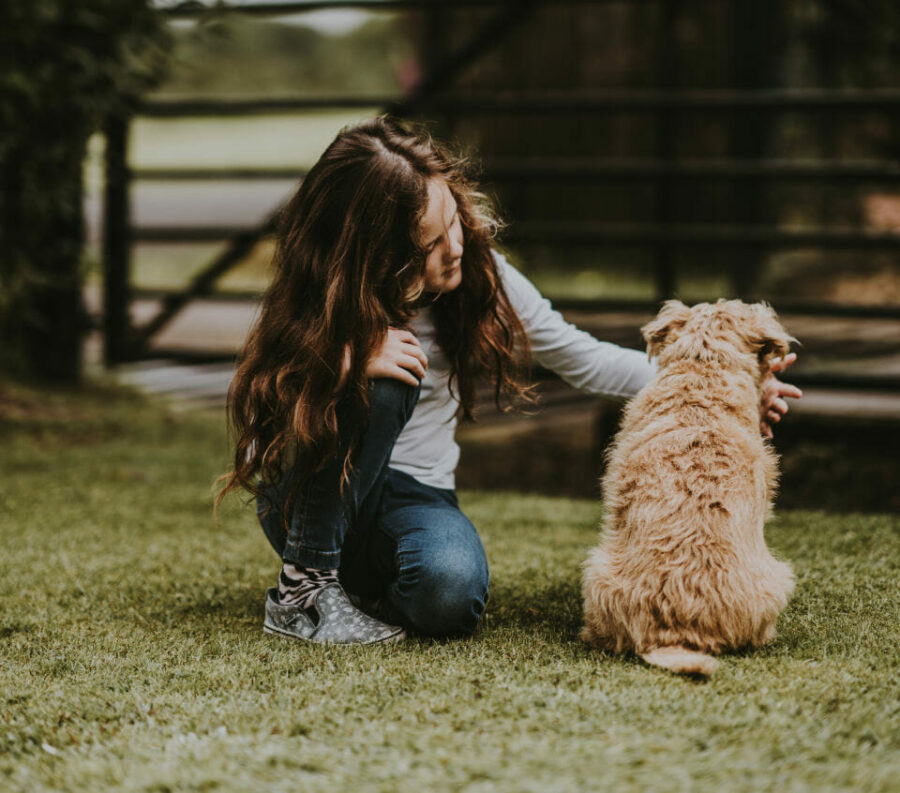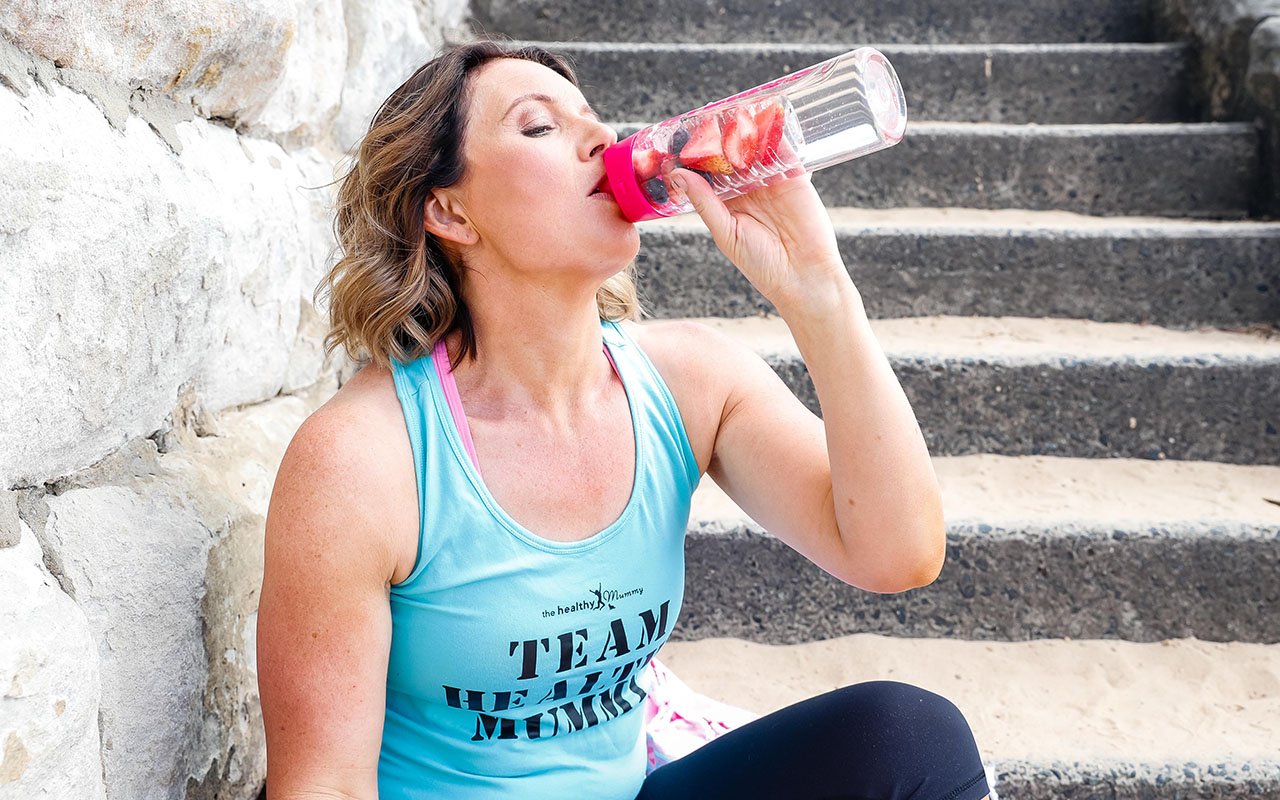 Without sounding rude and ungrateful, there's just some Christmas gifts that parents do not want young kids to get. You know, the ones that make us tear our hair out, hide in the pantry and cringe when they're used.
This mum-of-three has written a jovial open letter to our loved ones asking them to carefully consider what they gift our small children for the sake of our sanity….
What NOT to buy kids for Christmas…
1. Musical Instruments
Drums, recorder, harmonica, keyboard, guitar.
Unless my children are over the age of 10 and have amazing talent and ability for music (which is highly unlikely given that their mother is tone deaf) the only music we need around here is someone else's. Please, I beg of you!
2. Kinetic Sand
Mess. Kinetic sand is a LIE! It makes so much mess and in a house with carpet and very little time for cleaning. I just do not have the time for mess.
As for Play Dough, it's the work of the devil and could end up in my son's nose or ear. And no the edible stuff isn't any better.
3. Loom Bands
Or 'make your own' craft packs. My children are 5 and under and any of these activities end up hidden in the top of the cupboard.
When my children see them they beg me to get them down, after which they sit on me and ask me to make another. Any activity that requires ME to do the activity for them is a no-no.
4. Furby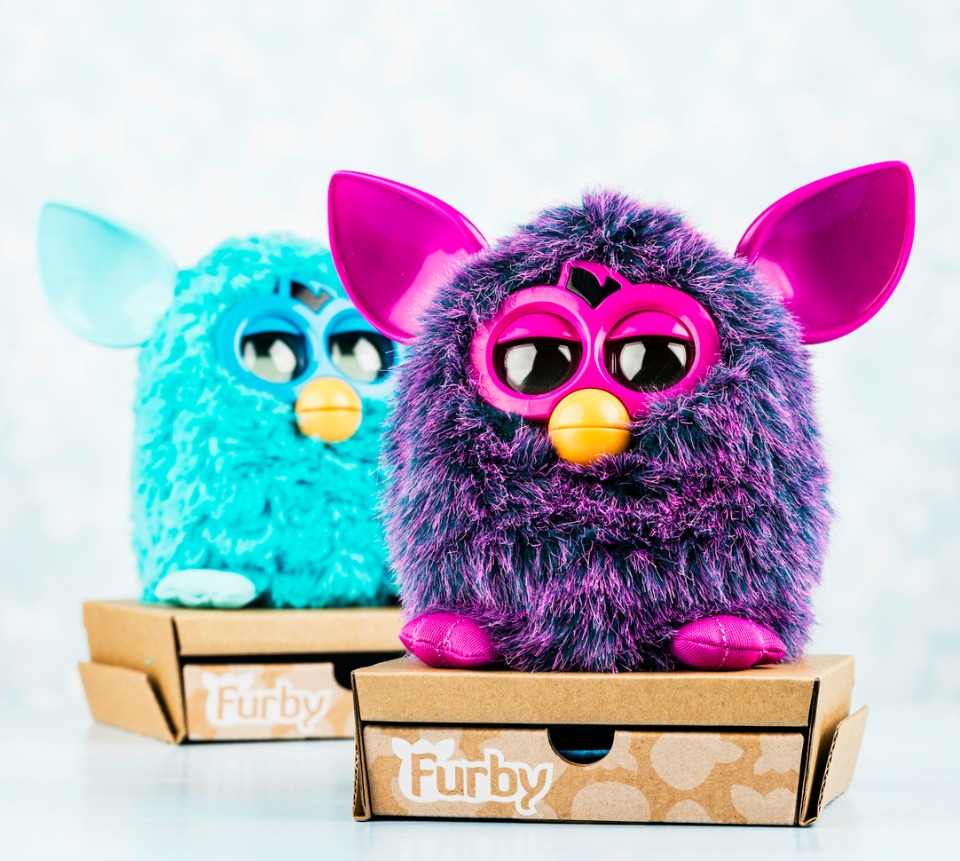 Don't you remember these things? There is no stopping them. They talk. And talk. Then talk some more. I have three little beings that require caring for and they talk enough.
Let's not bring another talking creature in to this home, please.
5. A living pet
Unless otherwise discussed and agreed, a living pet is another living being that will be in my care. It's likely to be a money pit that I may not be able to afford.
It's also a time commitment and another responsibility that I probably don't have the spare time for.
6. Toys that require assembly
On Christmas who wants to be spending 30 minutes making a complicated marble maze that falls over all the time. I have a hard enough time making my kids breakfast before we race out the door in the morning.
So any toy that needs more than 5 minutes to assemble, either leave it in the toy store, or deliver it assembled.
7. Toys that require batteries
Last year for Christmas I purchased one of those 'little live pet' turtles for my eldest daughter. It still sits in our collection of bath toys WITHOUT any batteries.
If I can't produce batteries for my children's Christmas toys then I certainly can't for you. So please, I beg of you, provide batteries or buy toys that just don't need any.
Yours lovingly,
A mum of young children
P.S Do not take me the wrong way, we will of course appreciate your love, support and gifts. But don't be shocked if you don't see that electric drum kit you purchased my two-year-old boy out on display!
Need a good laugh? Then you'll love this post about ridiculous things kids have asked Santa for. YOU'RE WELCOME!
5 Christmas stocking filler ideas from The Healthy Mummy all UNDER $40!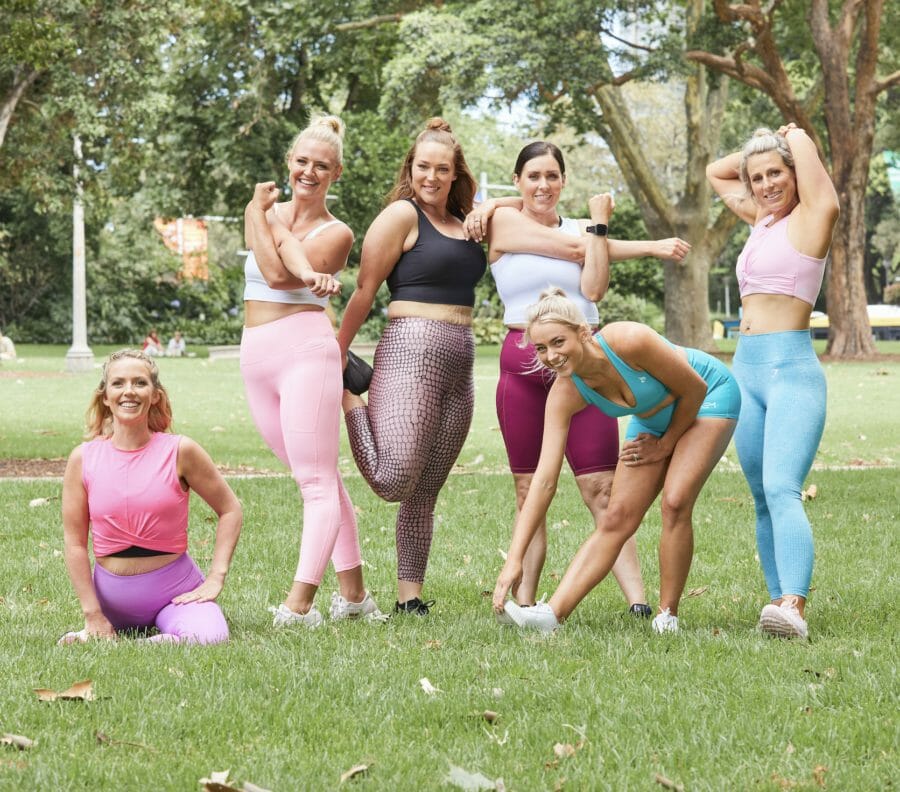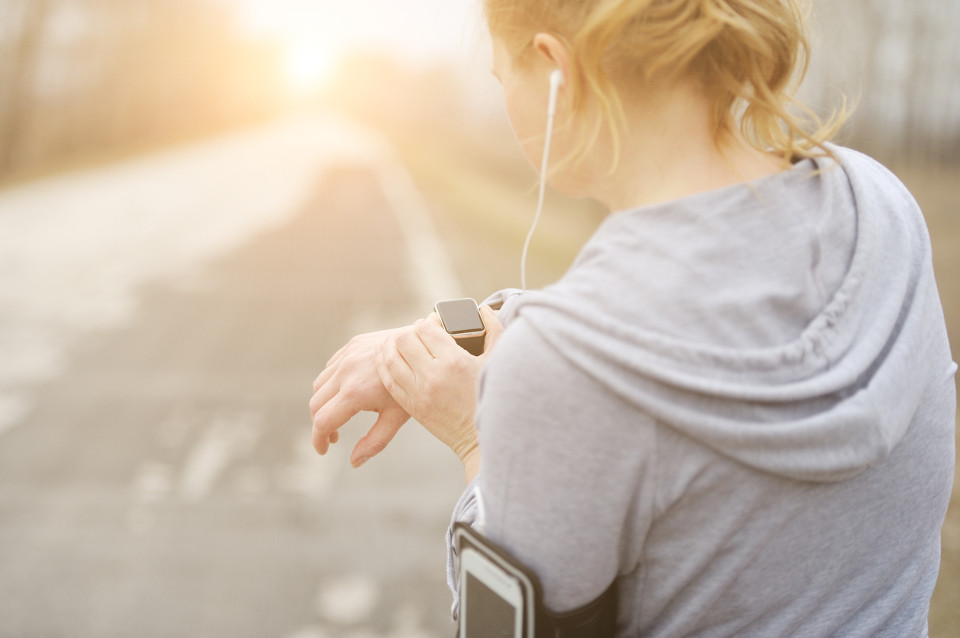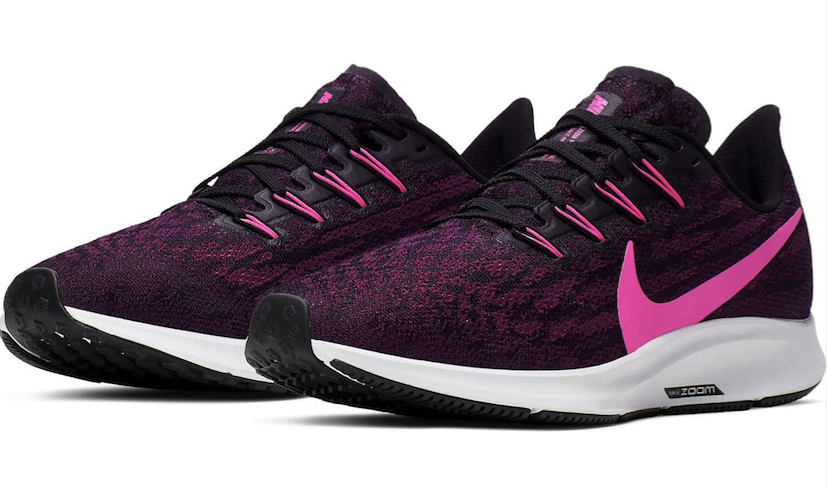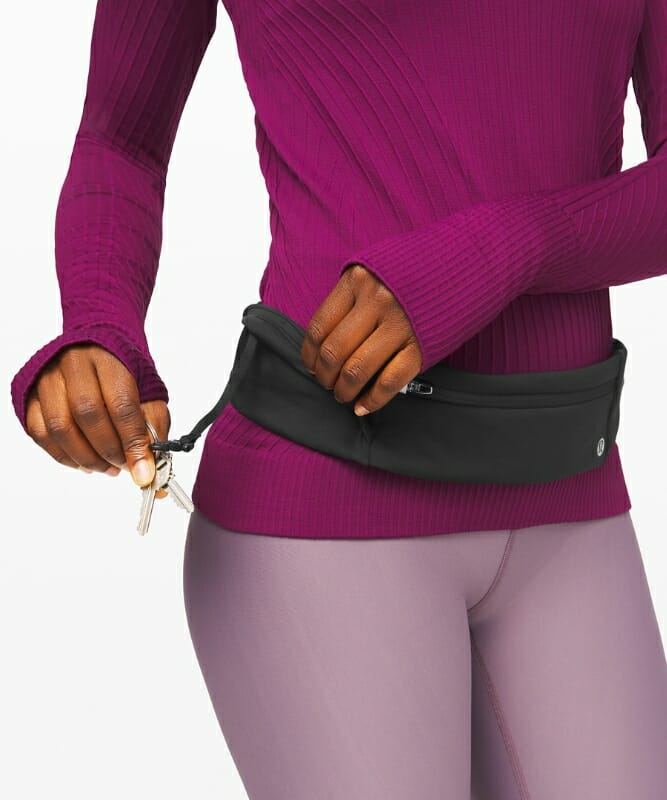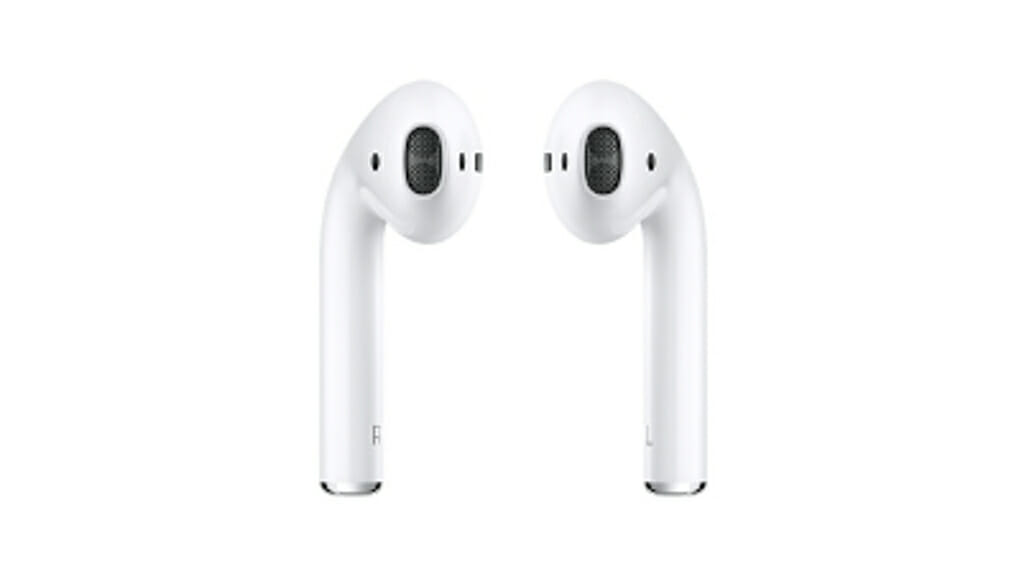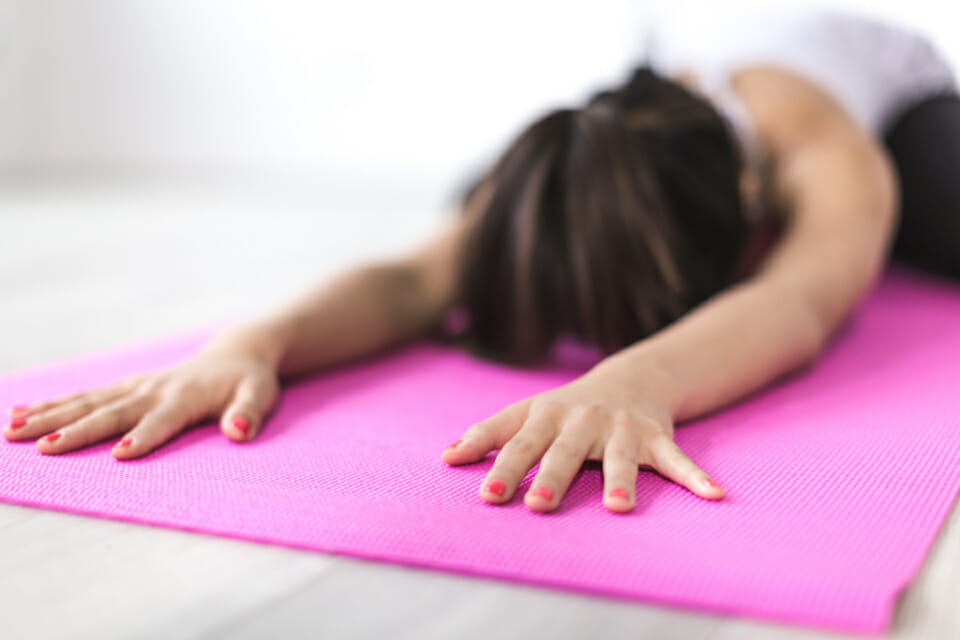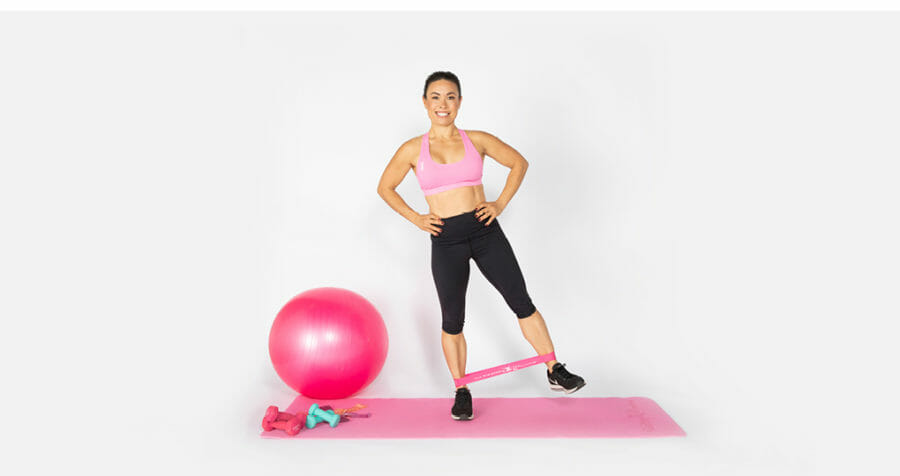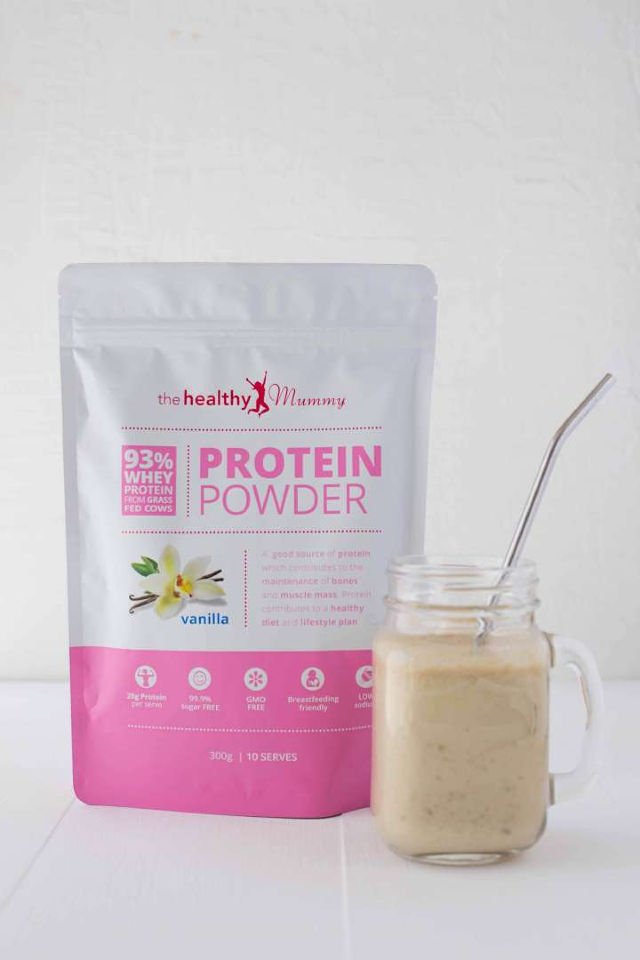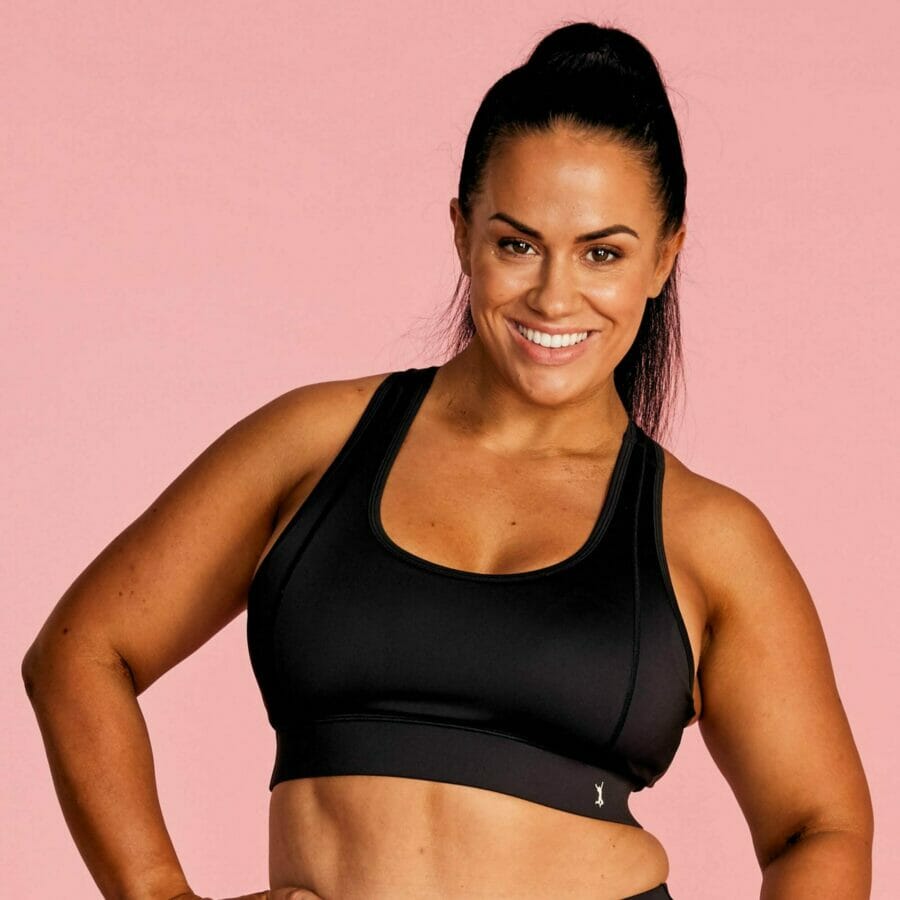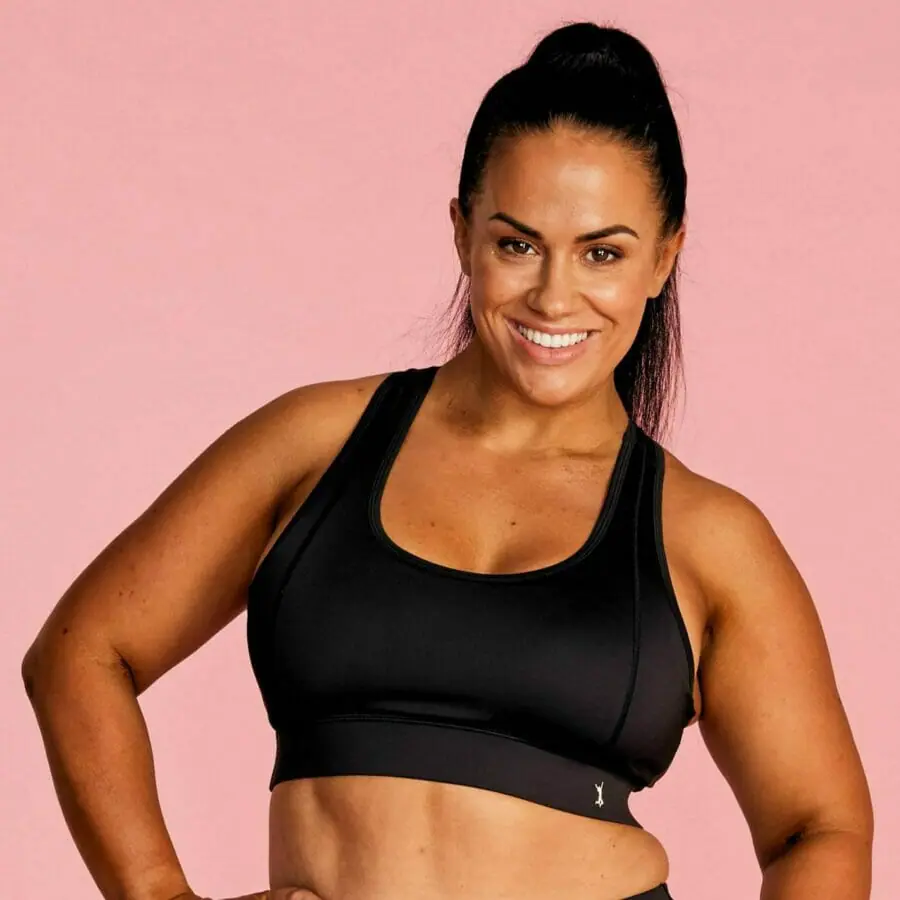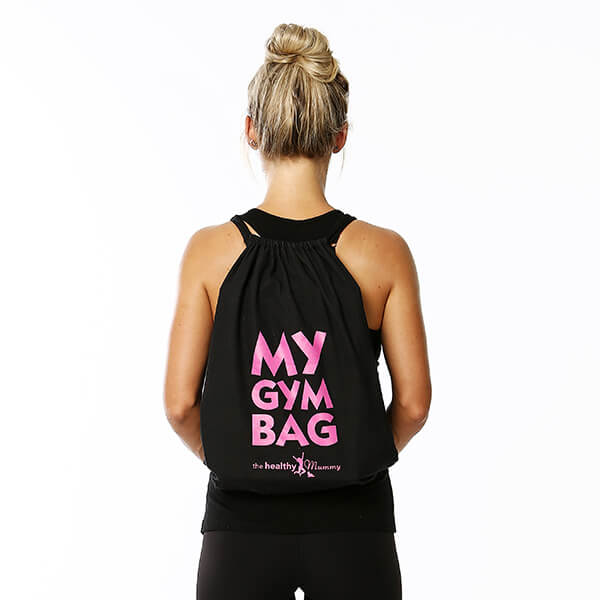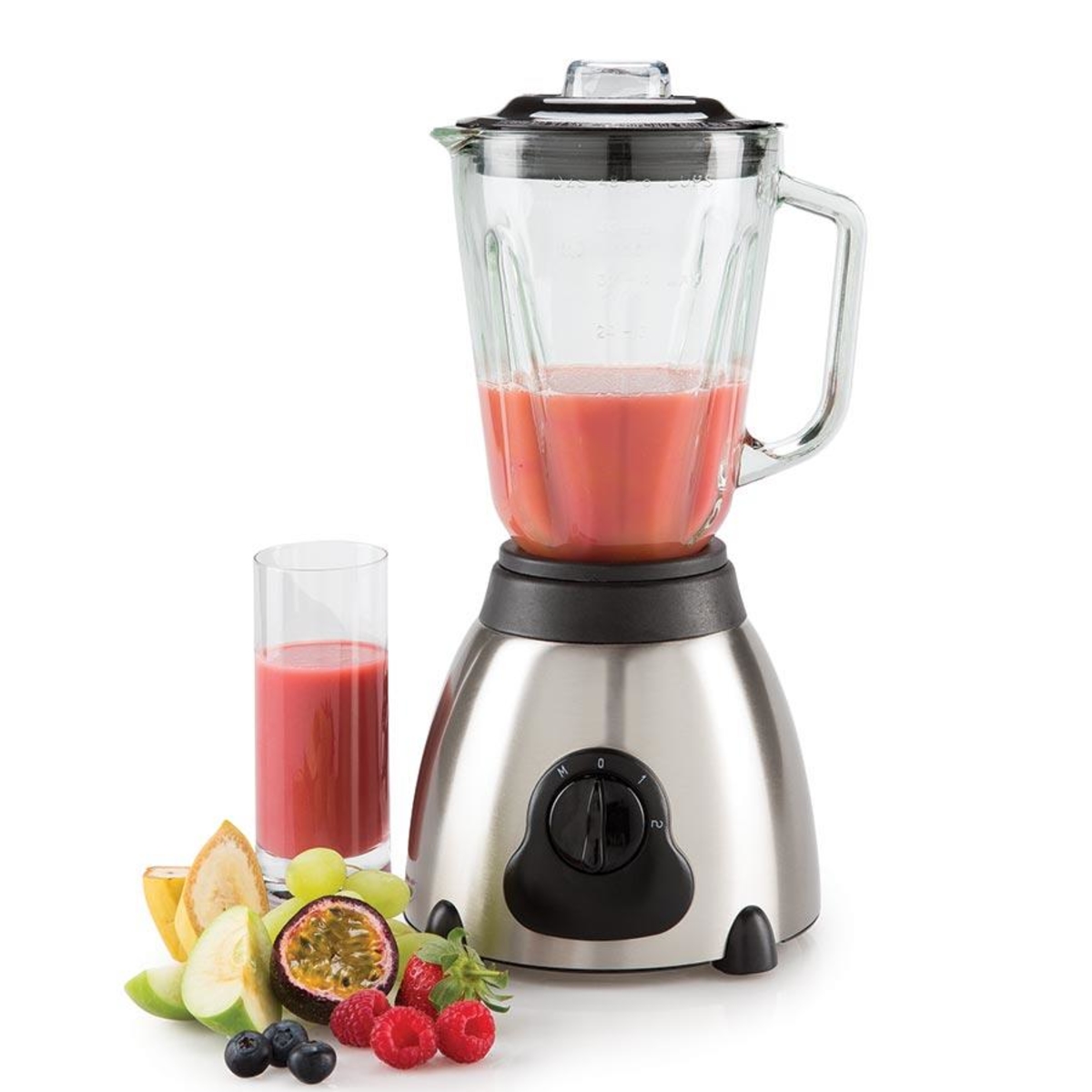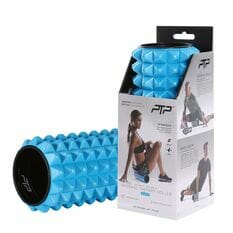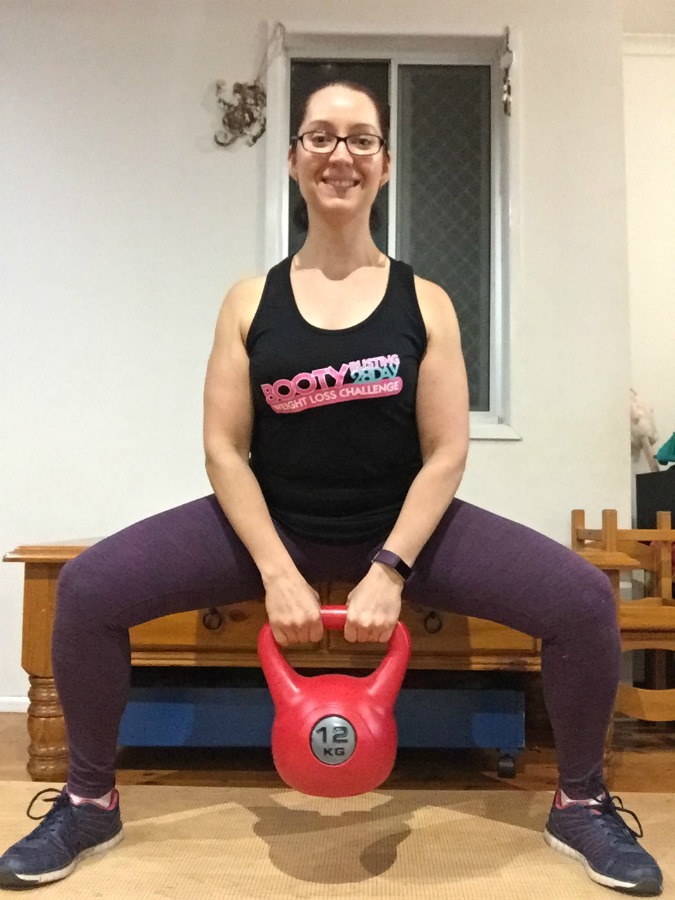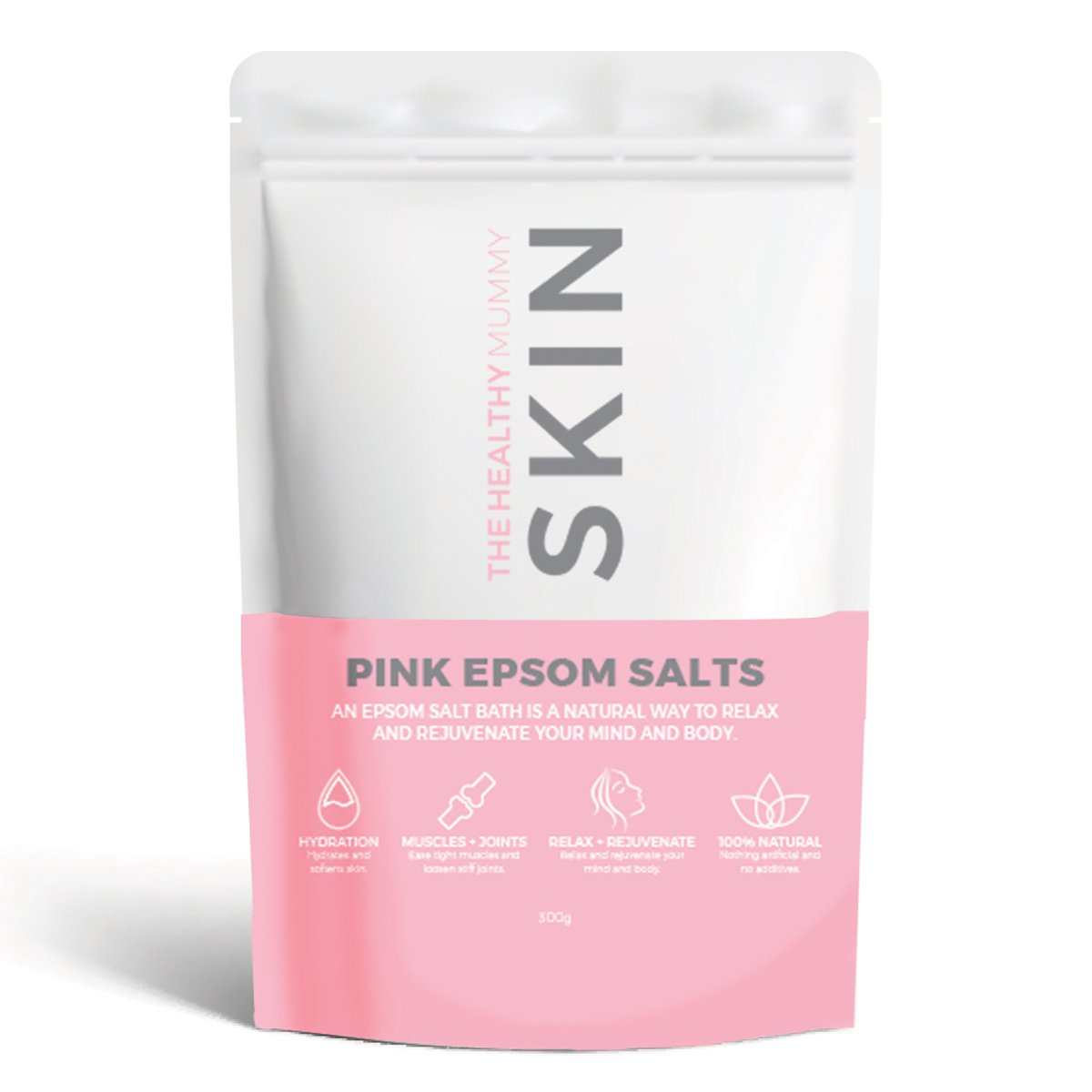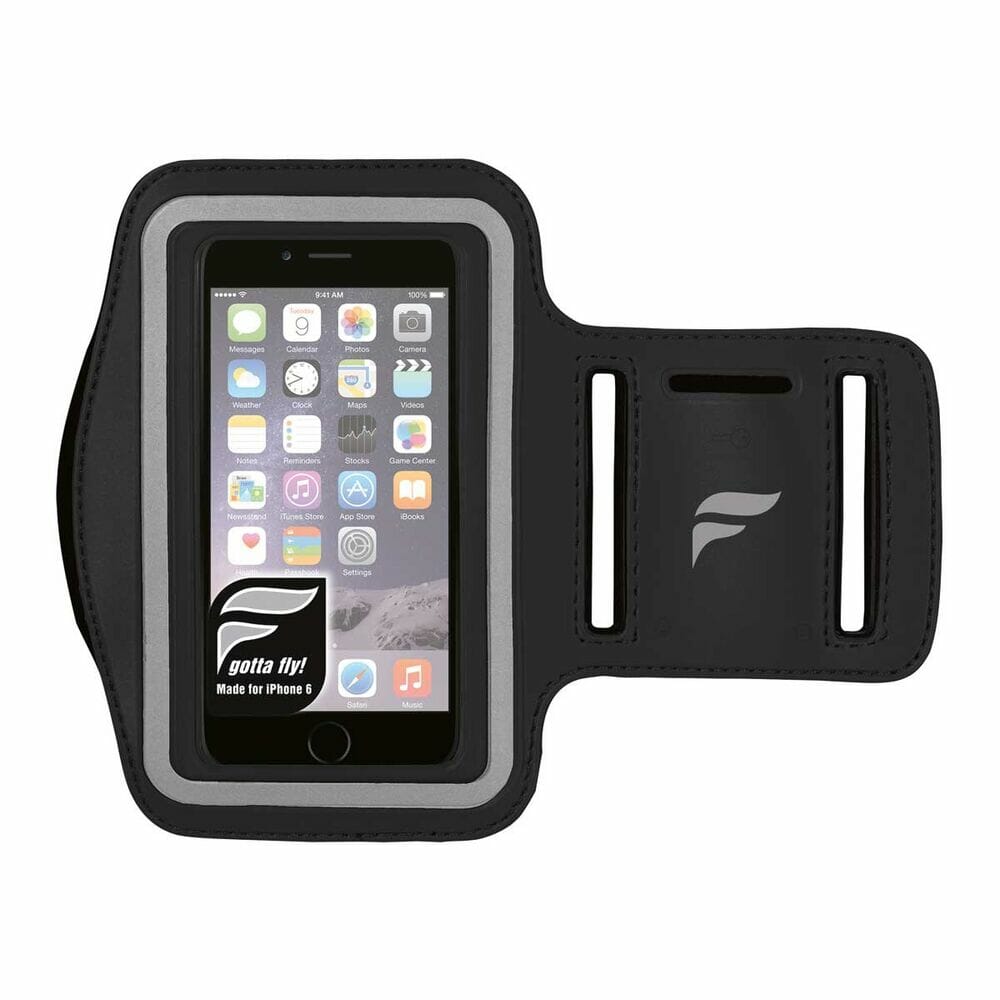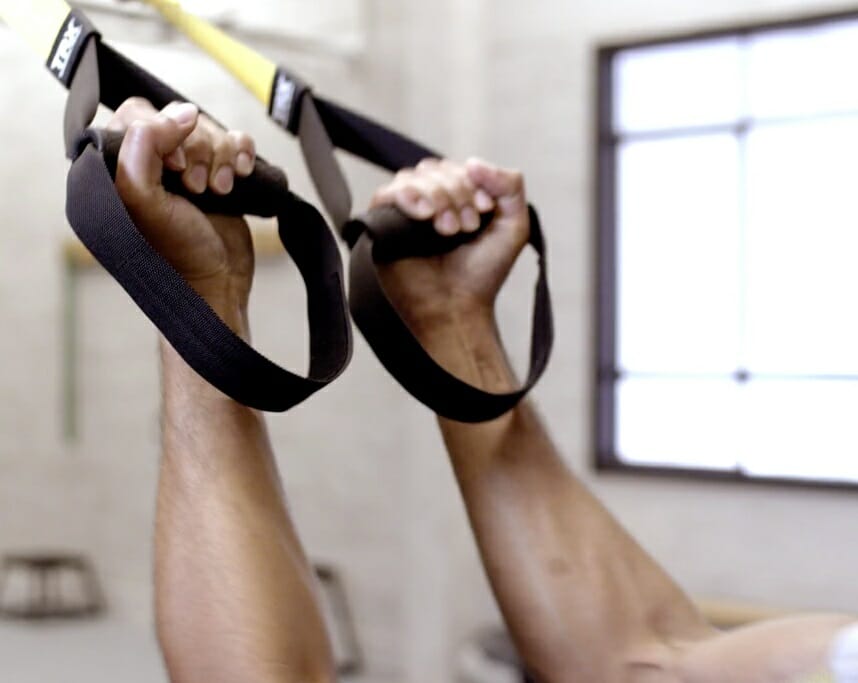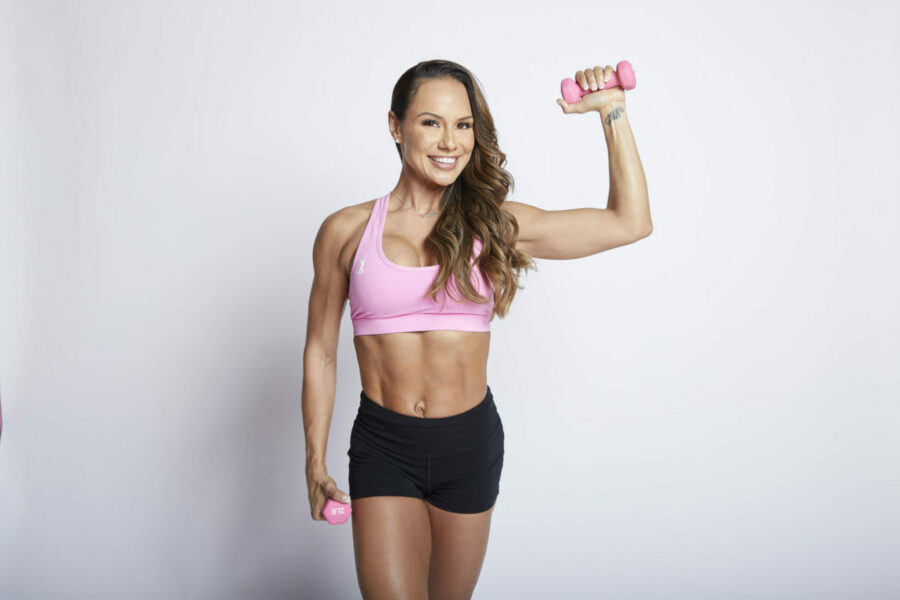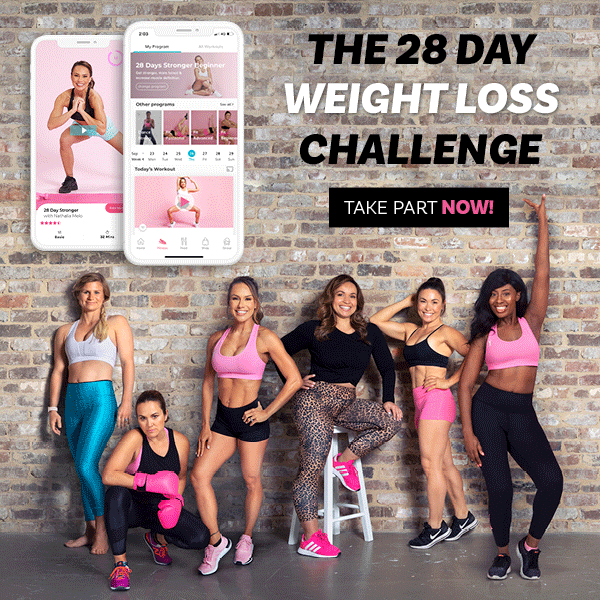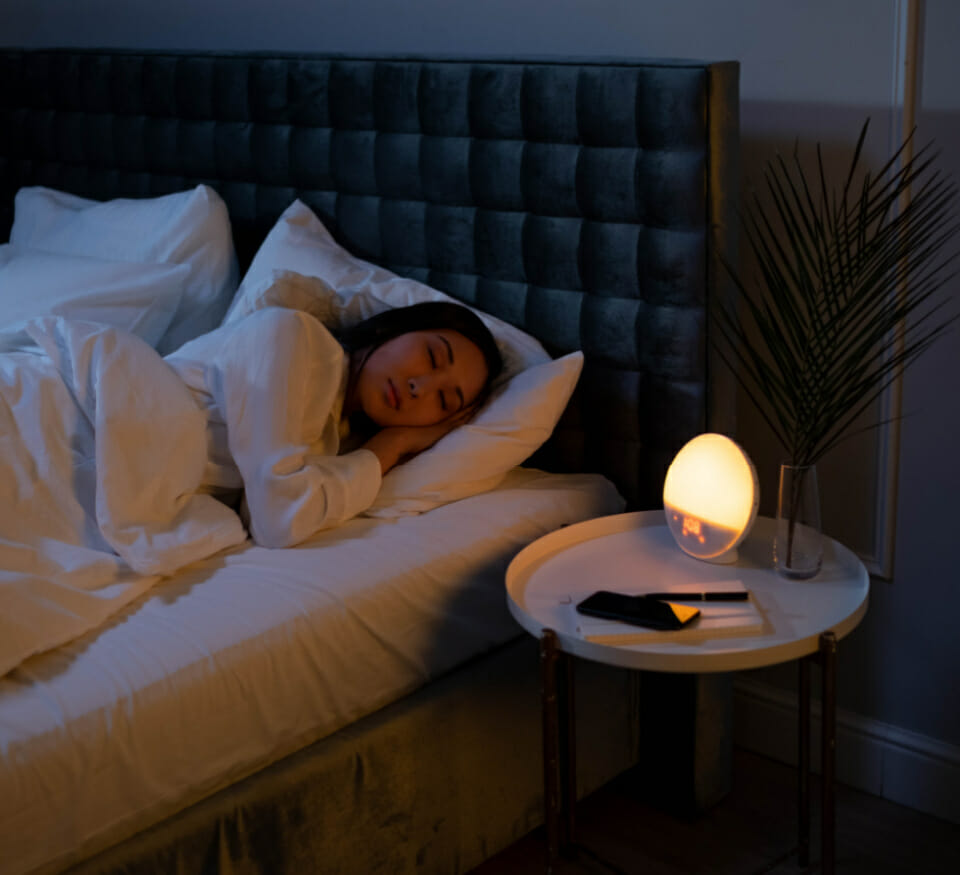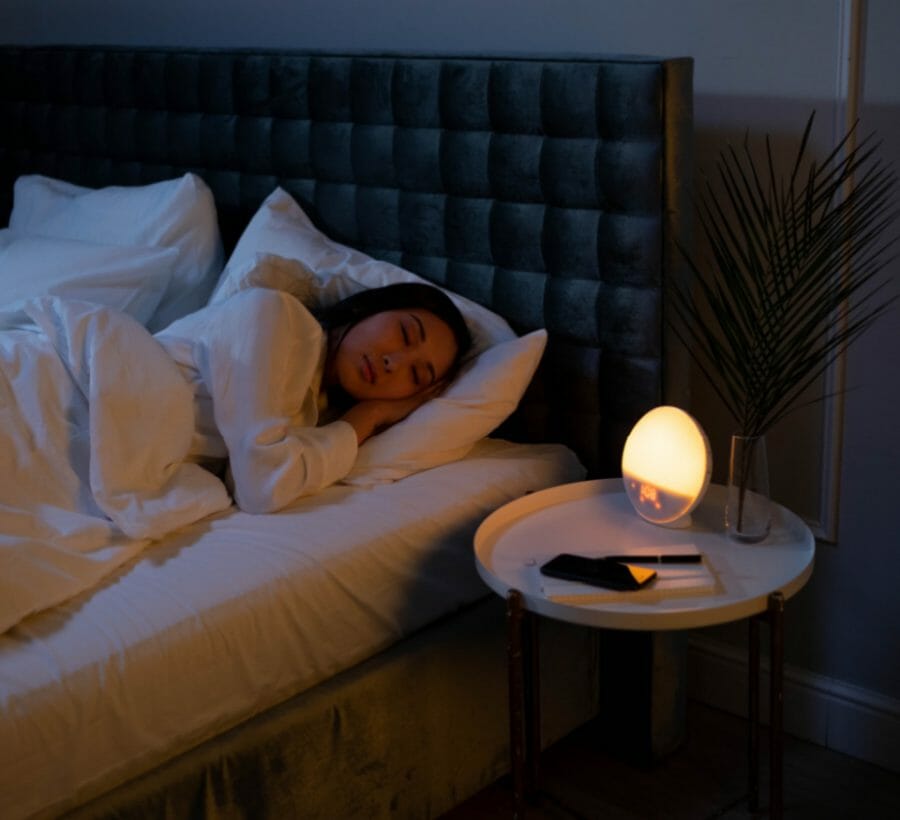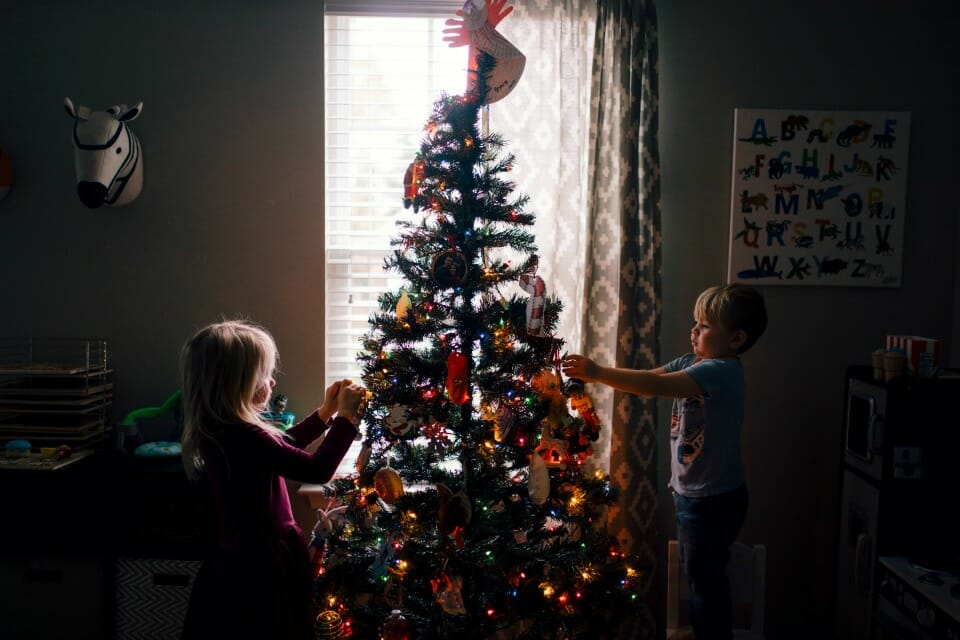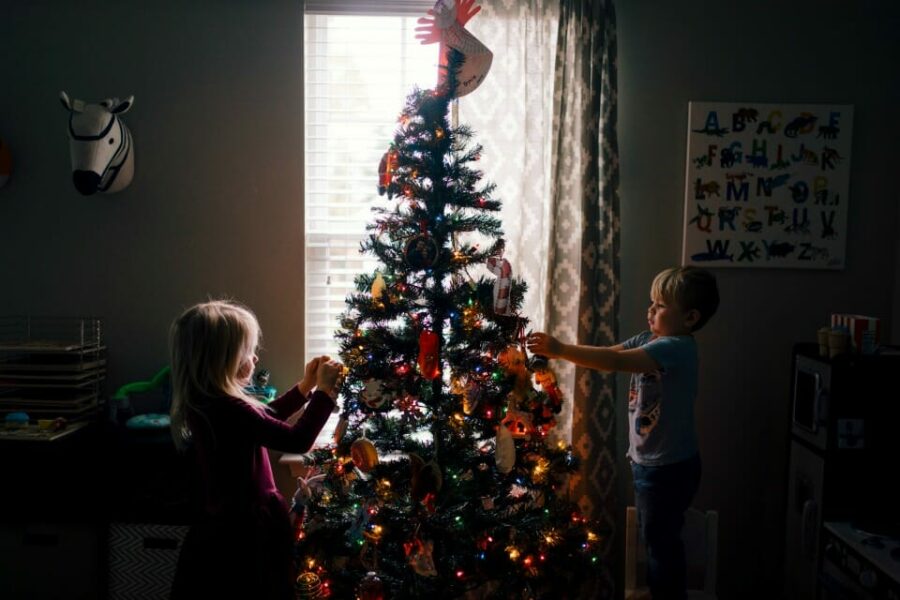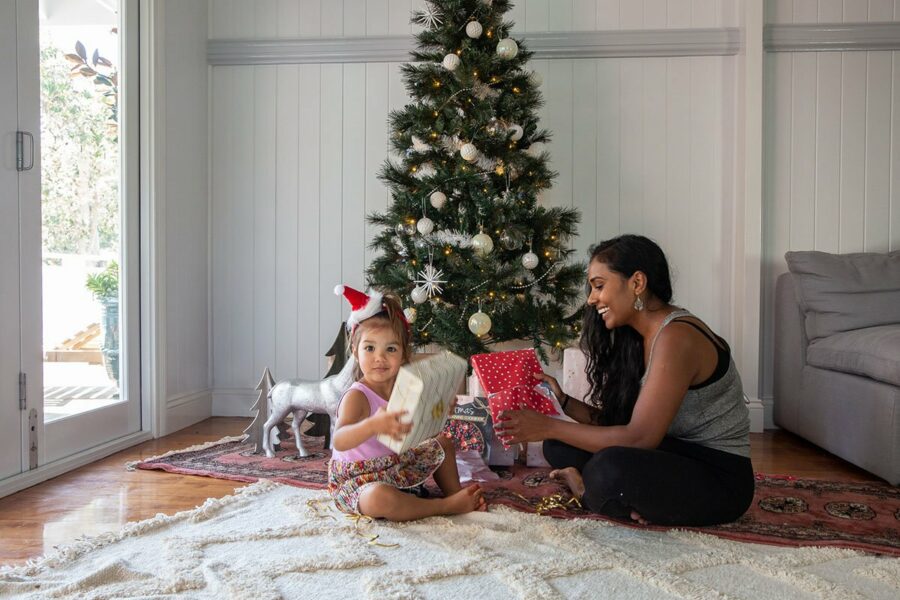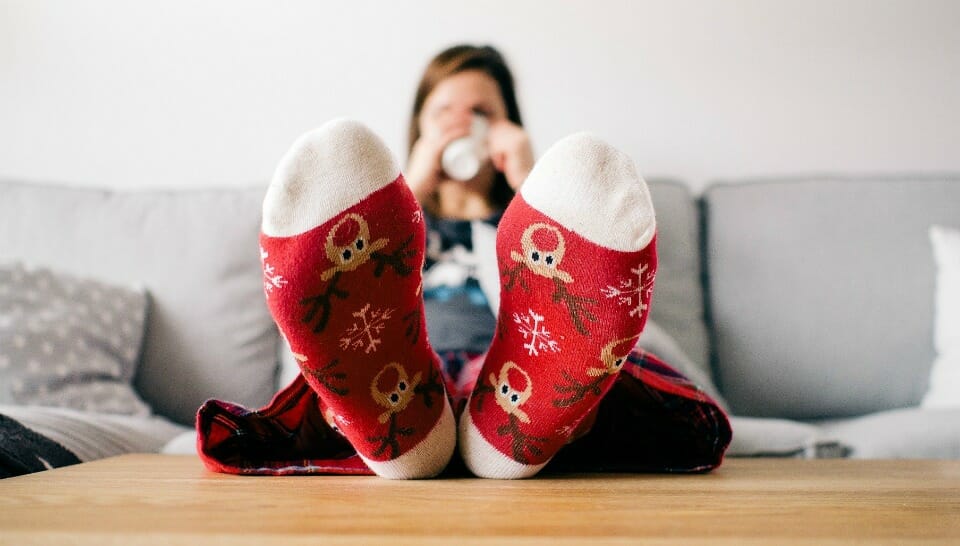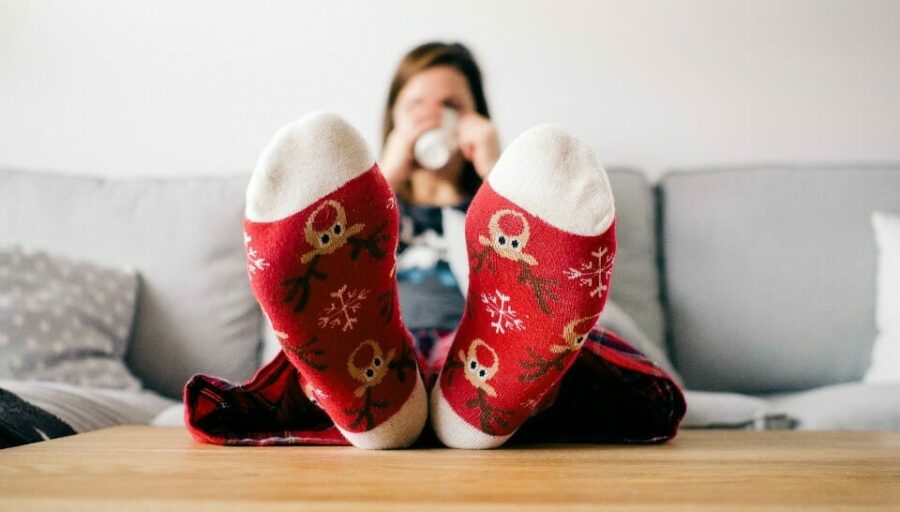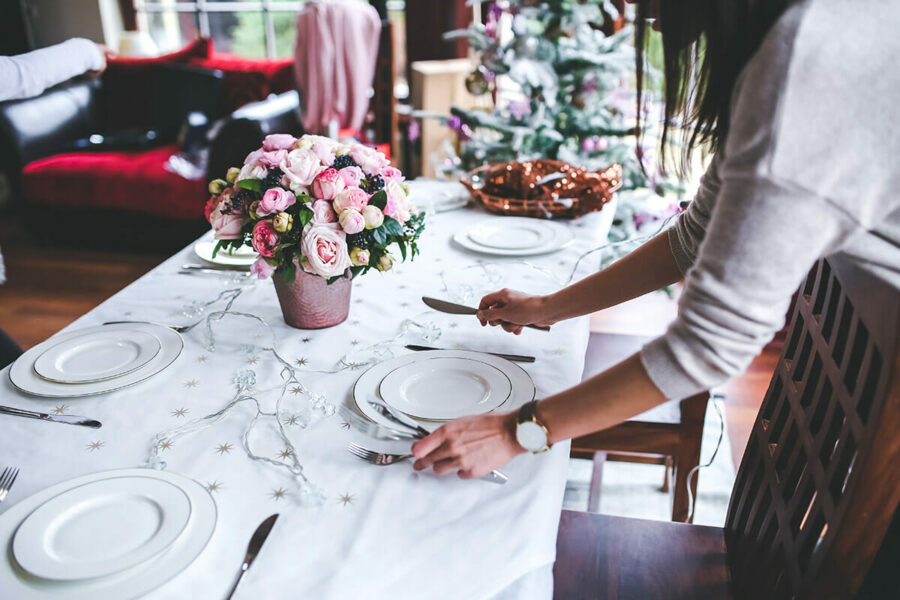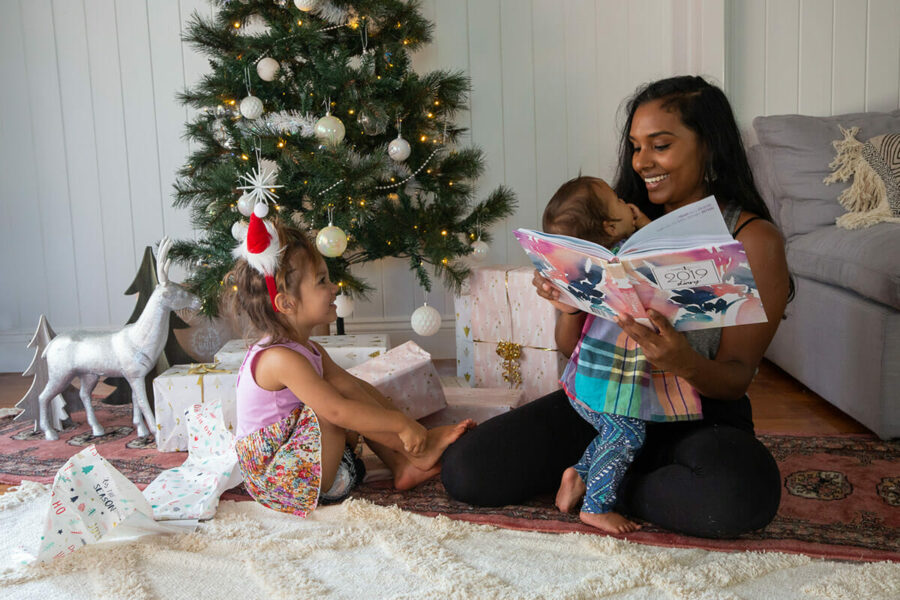 Looking for the perfect stocking filler for a friend (or a little treat for yourself)? We've picked out a range of awesome stocking fillers, picked especially for our Healthy Mummy's.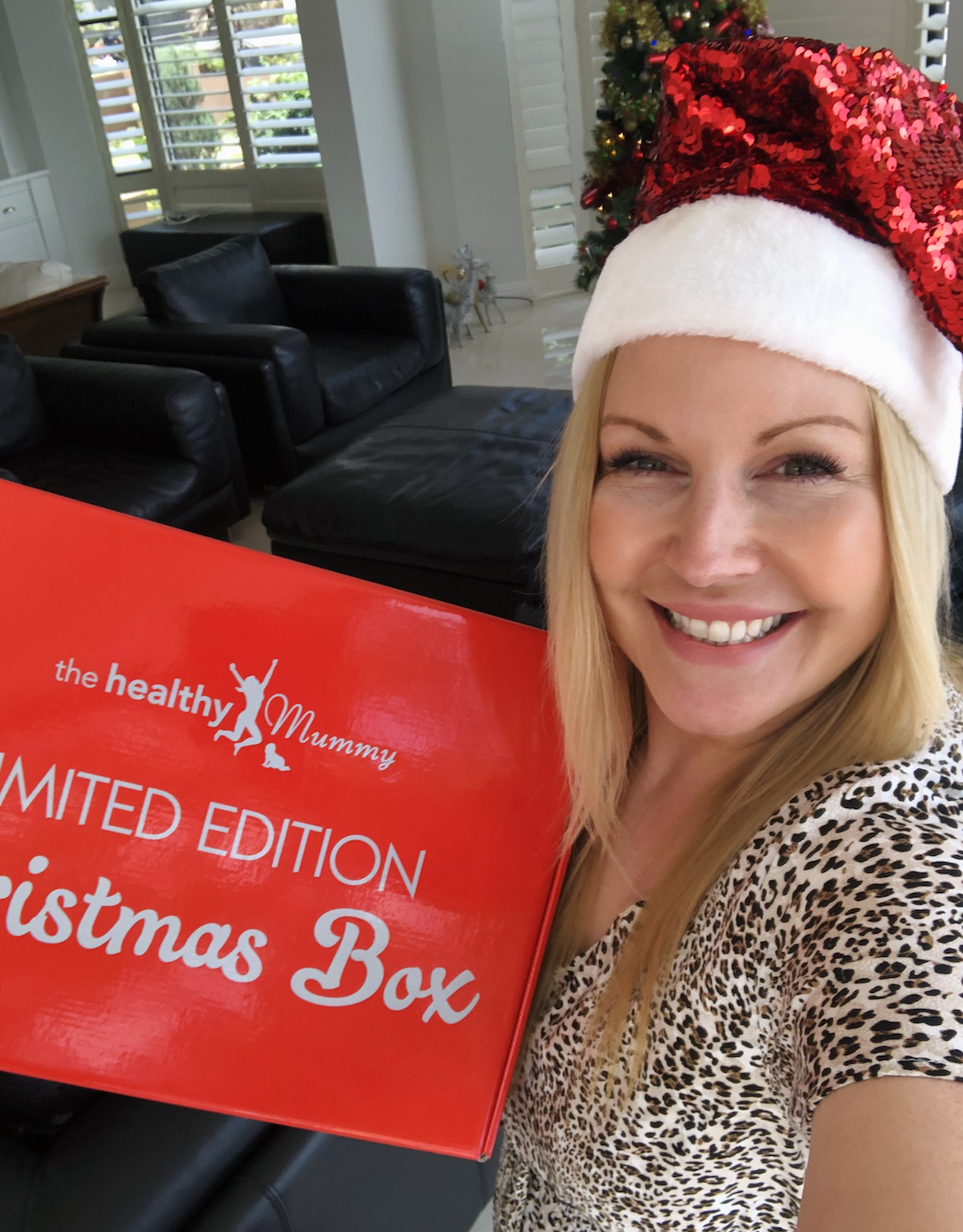 Stocking fillers from The Healthy Mummy
This Christmas don't get stuck with what to buy, check out some of our great product range that is PERFECT for the Christmas stocking this year.
All of these incredible gifts are some of our most popular products and they all come in at under $40!!
What would you love to see in your Santa stocking this Christmas?
1. For the sweet tooth
Sugar X will help stop some of those cravings with all the tempting Christmas treats being shared around.
In fact, Sugar X is a convenient oral liquid spray with Gymnema leaf which has been traditionally used in Ayurvedic medicine to temporarily reduce the taste of sweetness on the tongue before eating to flick the switch on sugar.
Mums LOVE this game changing product. Find out why here.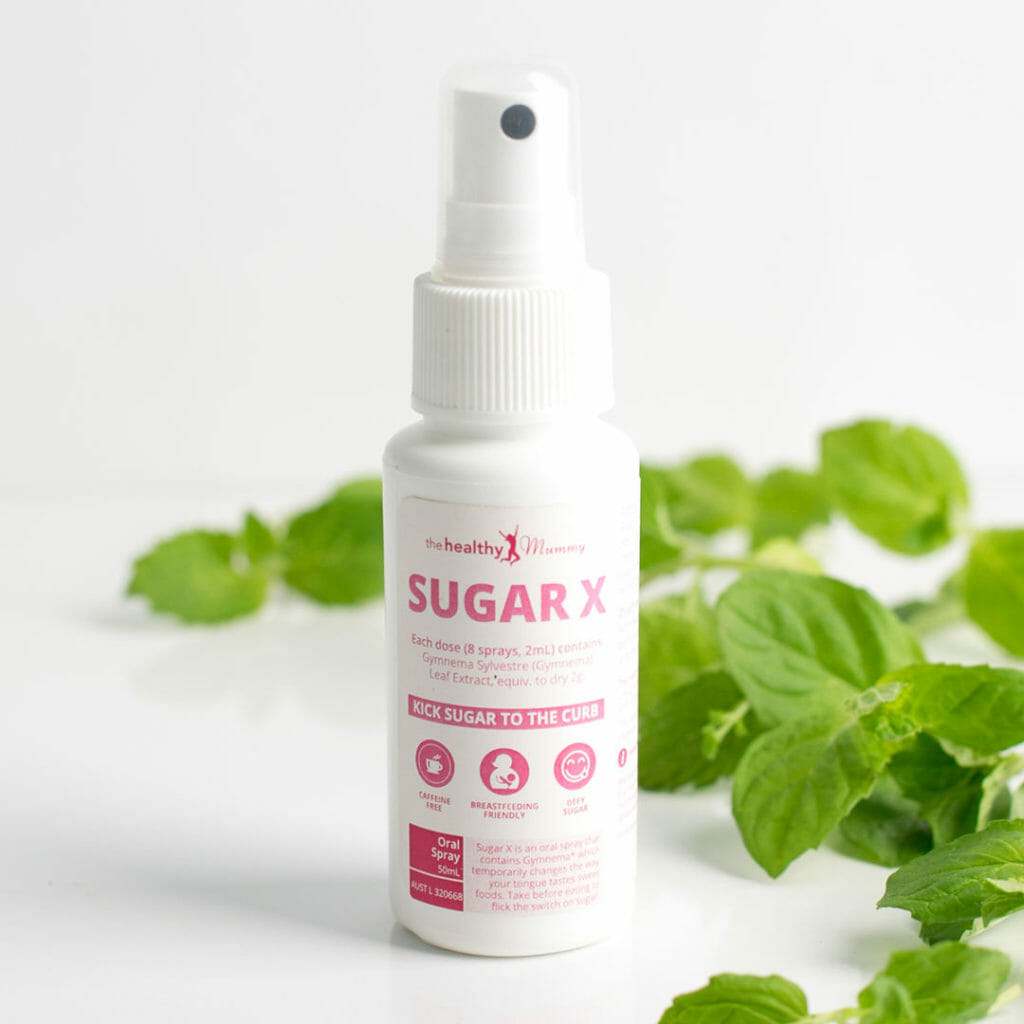 2. For the Healthy Mummy who likes to be organised
This is so much more than a diary. The Healthy Mummy Diary and Well journal has EVERYTHING you need to help you smash your health and weight loss goals in the next year! It includes monthly and weekly spreads for optimal organisation.
There is a new Goal Planning section, encouraging you to make goals in all areas of your life, delicious recipes for each month, motivation as well as tips and tricks to keep you on track.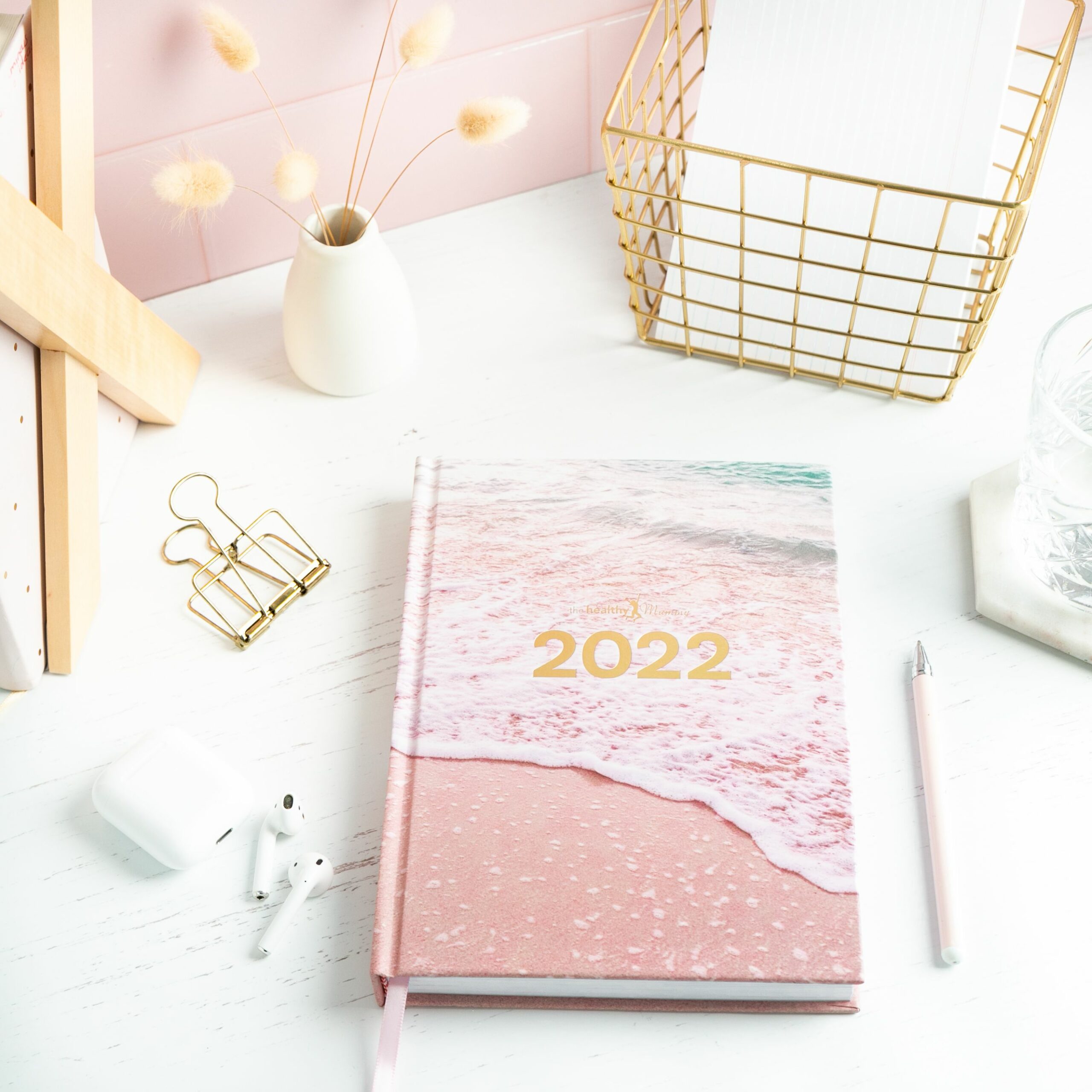 3. For the Beauty Queen
The Healthy Mummy Skin range has been formulated for busy mums! Designed to put health and vitality back to your skin, there are a number of awesome products that would make a great Chrissy present.
Perfect for that someone special who loves to treat themselves to ME time.
These Hydrogel Eye Masks are a fast fixed for tired eyes. Great as a weekly pamper treat, or when you feel like your eye need a bit of a pick me up!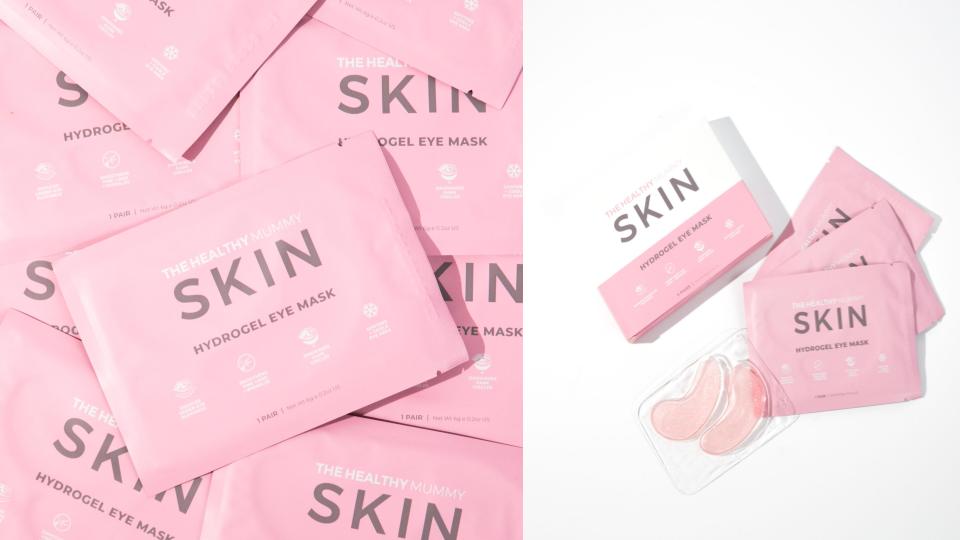 4. For the Mum that loves to cook
Check out the awesome Healthy Mummy cookbook range! We have some incredible E-books that start from just $1.50!
There are weight loss guides, and a huge range of different recipes books for any occasion. A great little affordable stocking filler!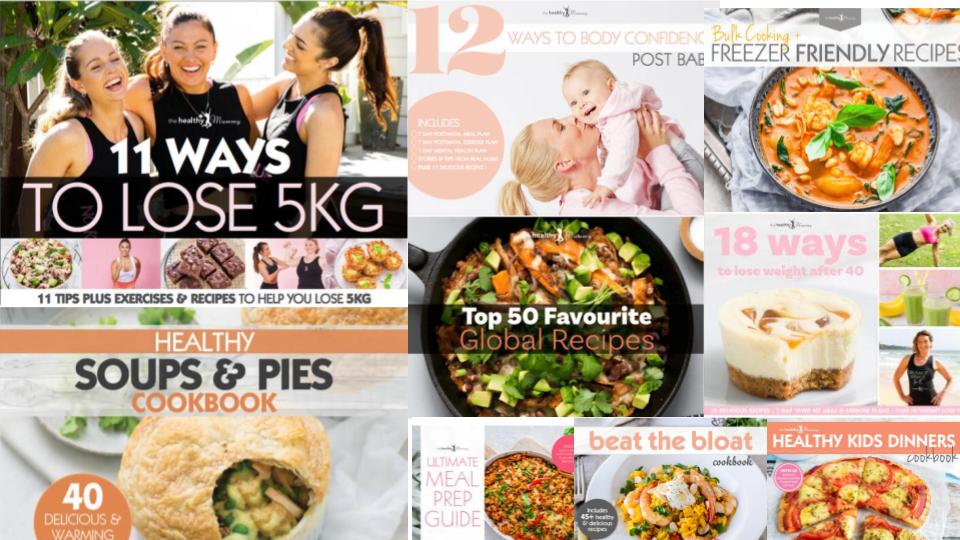 Order yours HERE.
5. 28 Day Weight Loss Challenge
The ultimate gift!! The gift of a healthy lifestyle! The 28 Day Weight Loss Challenge has everything a mum could ask for when it comes to health and weight loss.
With over 5000's recipes, 500 online workouts, meal plans and wellbeing support, this program has transformed 100's of thousands of mums lives.
From monthly, 3 monthly, yearly or lifetime, we have a membership option to suit all budgets! The perfect gift for yourself or why not gift it to someone you know will truly thank you for it.
20 of the best gifts for any fitness lover
1. Fitness Tracker
Fitbit, Samsung, Garmin, Apple Watch (the list could go on and on)
There are so many to choose from it can be quite confusing. Join The Healthy Mummy Community , the mums always share great reviews that are sure to help you decide which brand suits you best.
2. New runners
How excited do you get about working out and going for a run when you have a new pair of runners? So why not treat yourself to a good pair that support your feet in all the right ways but also help you with performance.
3. Run belt
When you are going for a run you don't want to have to carry a big bulky bag but you do need somewhere to put your keys, some cash and your phone. This is where a running belt can come in handy, it's perfect to fit your phone, keys, and cash while you run.
4. Wireless earbuds
How annoying is getting tied up in headphone cords when you get deep into your workout? Grab yourself some wireless earbuds and crank up your favourite tunes before starting your daily workout and avoid all the problems that can come with headphone cords.
5. Yoga mat
An easy but still successful, and more popular than ever, workout is yoga. The bonus of having a yoga mat is that you can use it for any workout not just yoga.
6. Resistance bands
There are so many simple but fun and calorie burning workouts that could use resistance bands. Plus they are an inexpensive piece of equipment that can help you workout.
Grab some Healthy Mummy Resistance Bands here.
7. Protein powder
Protein powder is a great way to aid the recovery process is also helpful to include in any smoothie mix to help support the strengthening of your muscles.
Grab some Healthy Mummy Protein Powder here.
8. Skipping rope
One great easy and cost-effective workout options that also helps you reconnect with your inner child is skipping! So grab yourself a skipping rope and get jumping.
9. Sports bra
A good sports bra will save you a whole world of pain! If you want to work out you need to make sure you have all the right support.
Check out our Healthy Mummy activewear here.
10. Gym bag
If you are looking to get fit and healthy you may want to join a gym or even just keep all your fitness gear in one place, which is where a gym bag can come in handy.
Grab one of The Healthy Mummy Gym bags here.
11. Blender
If you're looking to get your health in order you might like to add some smoothies into your diet, so you will need a good blender! Jump over to The Healthy Mummy Community to read reviews from real mums on some of the best blenders on the market.
12. Water bottle
Any health conscious person knows that the key to staying healthy is to stay hydrated, the easiest way to help you stay hydrated is to always have a full water bottle on you.
13. Foam roller
One great way to ease those sore muscles after a workout is to give them a good massage with a foam roller, it's the perfect addition to any warm up or cool down routine to help relieve muscle tightness, soreness, and inflammation, and increase your joint range of motion.
14. Kettle bell
Working out at home is always the preferred way for time poor and budget conscious mums which is why we love any equipment that is not only inexpensive but easy to use at home. Adding a Kettle bell to some of your workouts will give you that extra help to build your muscle strength.
15. Epsom salts
After the workout comes the recovery, and something that is always helpful for recovery is an epsom salt bath. These salts help ease those tired muscles after a good workout. As an added bonus you can use your sore muscles needing a soak as an excuse to enjoy your bath and your alone time.
Grab some Healthy Mummy Skin Pink Epsom Salts here.
16. Phone/iPod armband
When you are working out it's hard enough to stay motivated without adding in additional hassles like where are you going to put your iPod or phone? So getting an armband that fits your phone or iPod is the perfect way to get your working out whilst listening to your favourite workout music.
17. Suspension trainer system
As busy mums we know it's hard to find the time, and money, to head to the gym which is why we love anything that helps us work out at home. A suspension trainer system is the perfect addition to any at home gym.
18. Hand weights
Adding some extra tension to any workout even just a brisk walk, hand weights are a great prospective present for any person hoping to get healthy and fit.
19. Music subscription
What's better than your favourite tunes pumping through some headphones to get you motivated? Sign up to something like Spotify or Apple music to help stay motivated and pumped during your workout.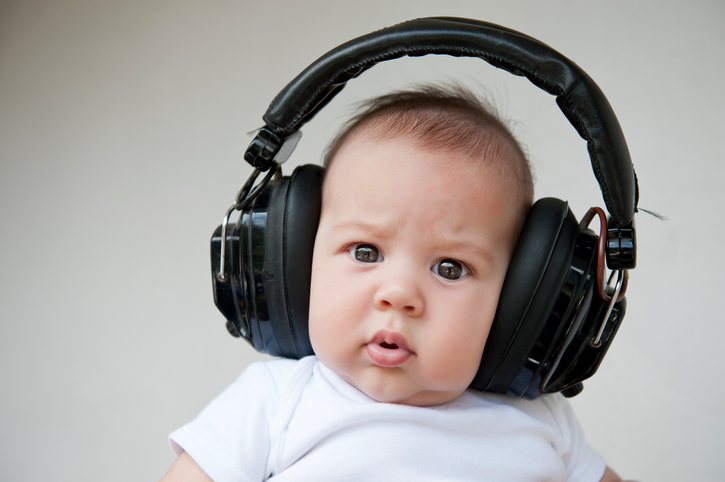 20. 28 Day Weight Loss Challenge
Any fitness fanatic will love our Healthy Mummy app, full features only available to 28 Day Weight Loss Challenge members, as it's a PT, fitness coach, motivational coach, nutritionist plus so much more.
If you're really serious about getting into shape next year then we've saved the best until last. Sign up for the 28 Day Weight Loss Challenge and kick start 2020 with a BANG!
7 gifts to get mum this Christmas that cost NOTHING!
Let's face it, Christmas is all about the kids. And with good reason. The excitement; the laughter; the happiness – its reason enough to love this festive season.
But planning the perfect day can be stressful.
And while the smiles on your kids' faces are gifts enough, there are a few things that can make Christmas even more perfect for mums.
So what do mums want for Christmas? These seven things will do the trick.
1. A sleep-in
It doesn't have to be on Christmas Day. Because let's face it, that's impossible. But Boxing Day, how about no one knocks on the door until 8am…
2. Help cleaning up the gift wrapping that litters household
Everyone, grab a bag. And choose your corner. Because wrapping paper is about to take over the floor and if we don't all work together.
Mummy is going to lose her mind and end up throwing away half of the new toys in her wrapping paper- cleaning fury. You've been warned.
3. Zero fights
No complaints about who got more juice in their cup. No cries about who gets the first breakfast pancake. And, for the love of Christmas, no arguments about who got the better gift. For just one day, let's call it even.
4. Zero chores
Unless you're planning on a nude Christmas without any food, you're going to end up with clothes to wash and dishes to do.
Washing, cleaning, dishes, even, can wait. But if, by some Christmas miracle, everyone could pitch in on the normal day-to-day chores, well I wouldn't complain.
5. An hour to sit and do nothing
Okay, perhaps not nothing. But all I request is an hour where I can enjoy a HOT cup of coffee and watch the kids play without the need to referee, make a snack or clean up crap from the floor.
An hour to sit down, to watch my kids, and to realise just how lucky I am to have them.
6. For everyone to have a happy day
Filled with love, laughter and positively. Because this is what we remember about Christmas. It's not about who got what, it's about being together, as a family, and celebrating a day off from normality.
7. Appreciation
Santa may bring the gifts. But mum and dad supply the hot Milo, the barbecued prawns and the entertainment in between the presents.
To end the day with, a "Thank you mummy, this was the best Christmas ever."
Well… that's pretty much the greatest gift a mum could ask for, isn't it?
Christmas gifts your man will LOVE – guaranteed!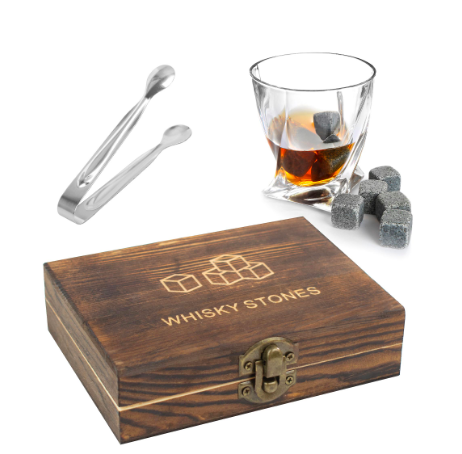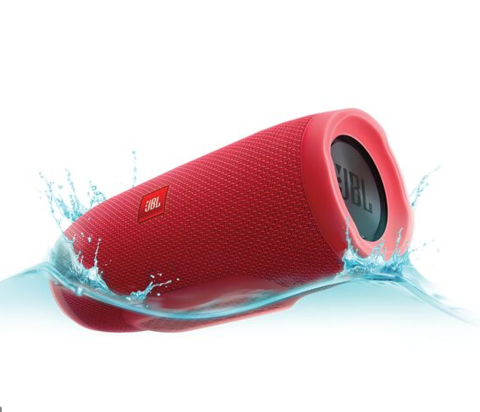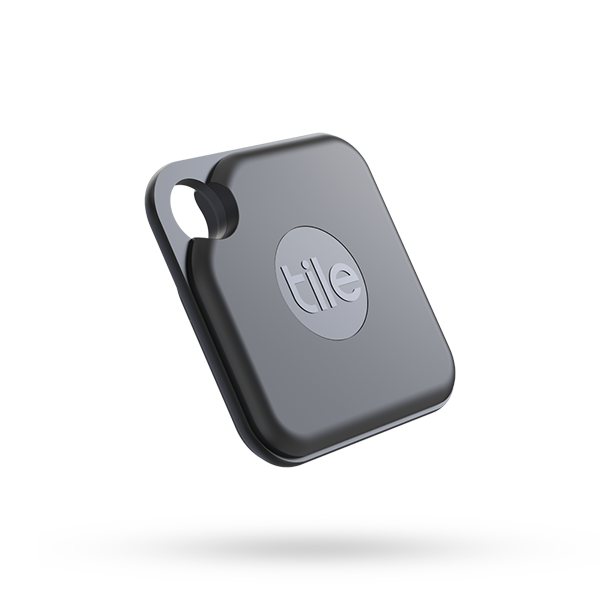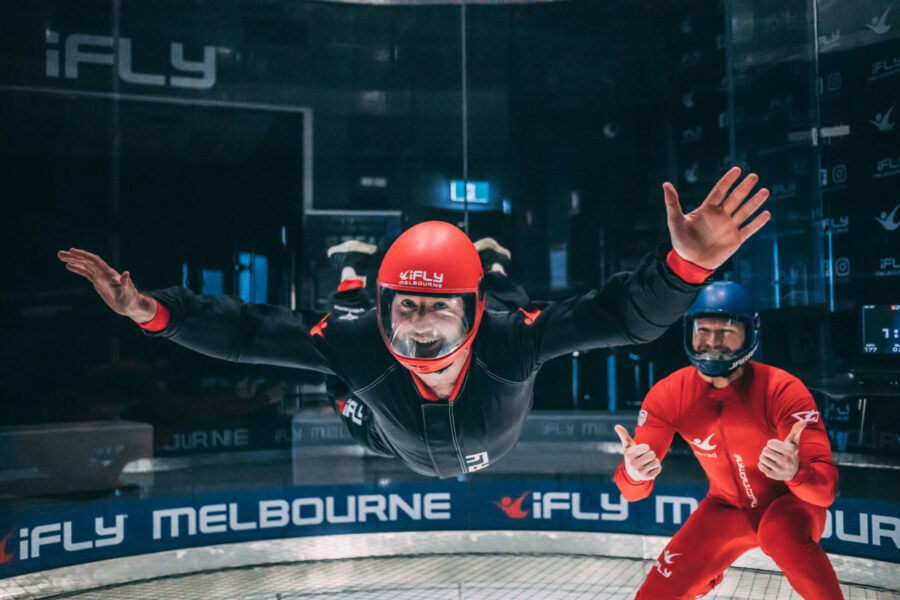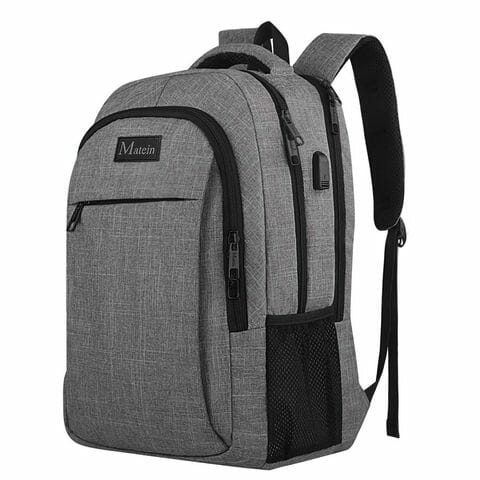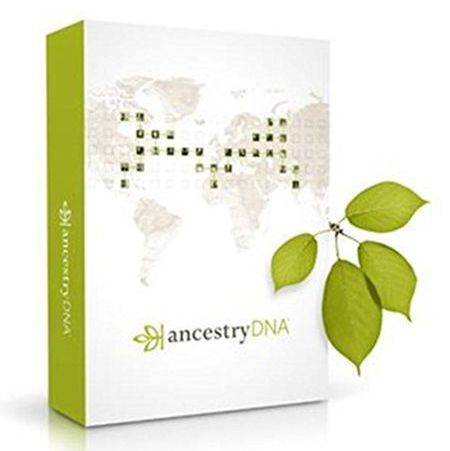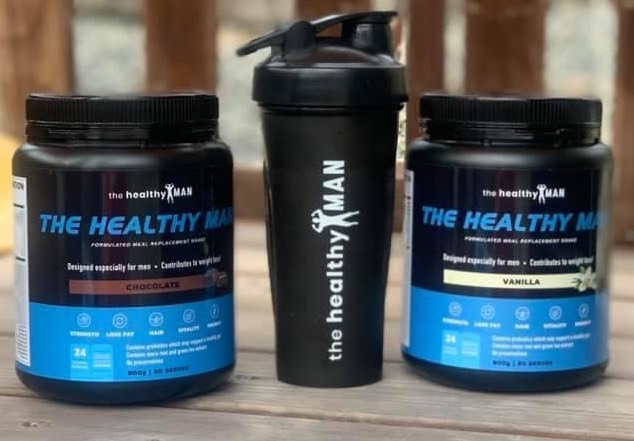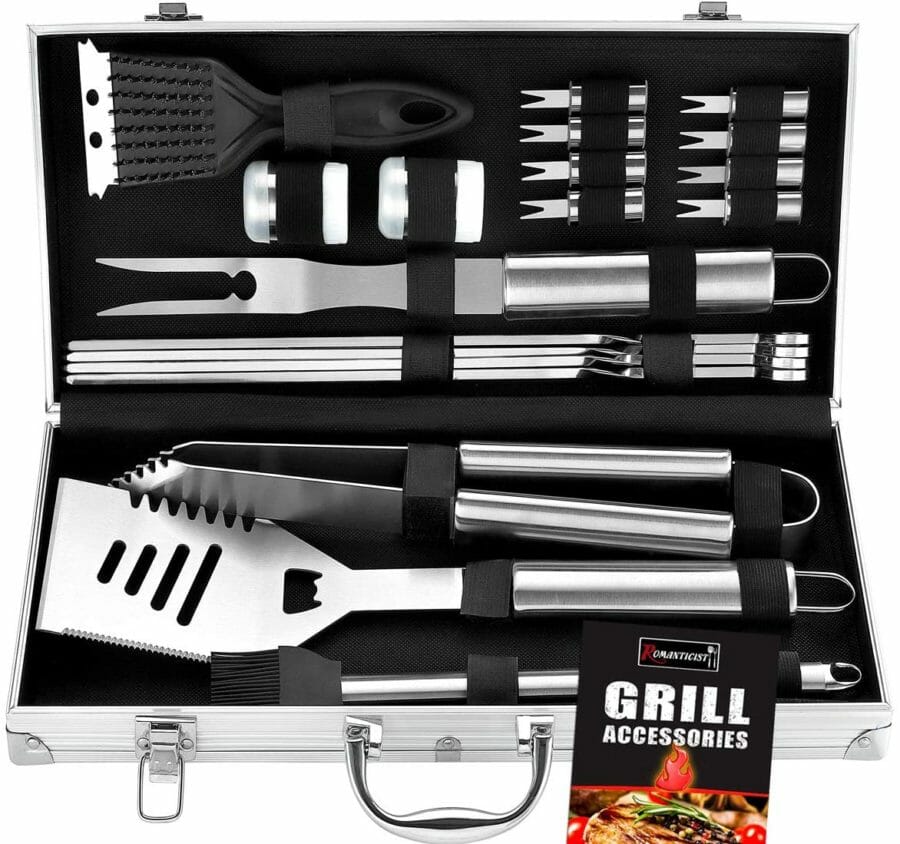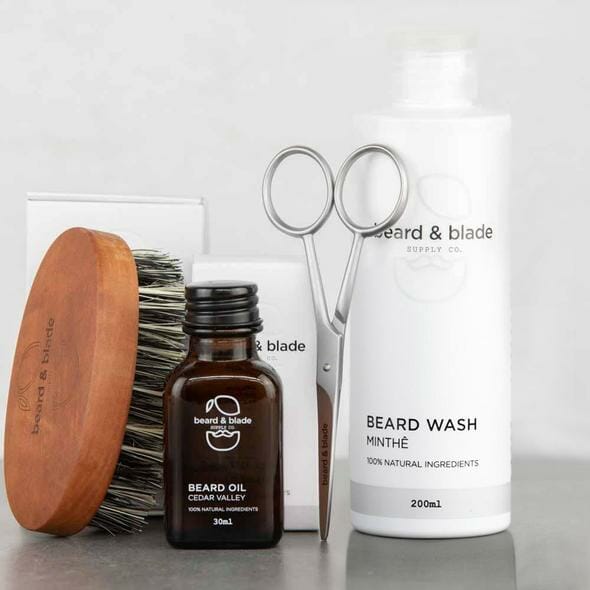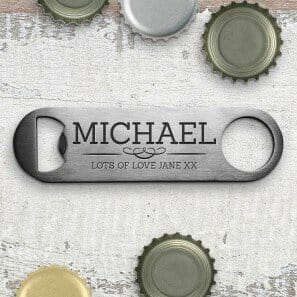 Let's face it, it can be so hard to get the perfect Christmas for your man! Unlike us ladies, who have an endless list of things we'd like, need or frankly just WANT, men can be really difficult to buy for. OK, so there's the trusty socks and undies that come out every year but we reckon we can do better than that.
Getting the right gift for him is a great way to show how much he means to you and how much thought you put into his gift.
1.For the man who likes a tipple
Whiskey Stones Gift Set 9PC Whiskey Stones in Luxury Wooden Gift Box
$21.95
Australia
These fantastic cooling cubes will allow your man to enjoy an ICE free chilled whiskey. The set includes 9 whiskey stones, a set of silver tongs and a velvet storing pouch in a charming wooden presentation box CUBE SHAPE; Designed to mimic the shape of real ice cubes. Plus, if whiskey's not your man's thing, they can be used in ANY drink to chill it down without diluting the flavour.
2.For the guy who loves his music.. anywhere
Portable Waterproof Bluetooth speaker
$114.95
Amazon
If your bloke loves his music he will love one of these! He can take it with him anywhere – even the shower. It comes with powerful stereo sound and a battery that will last for 20 hours. He can wirelessly connect up to 3 smartphones or tablets to the speaker and take turns playing powerful stereo sound.
3.For the bloke who loses things
Tile Pro
$29.99
Thetileapp.com
This gift will revolutionise the life of the man who constantly loses things! This tiny device can be clipped to anything he tends to lose regularly, eg his wallet or keys. They can then be easily tracked down on his smartphone.
4.For the man who wants to skydive but doesn't want to go up in the plane
Indoor Sky Diving Lesson
From $69
iFLY
Has he always secretly wanted to skydive? This is a great opportunity to experience the feeling but without actually stepping foot in an aeroplane. The iFLY experiences last over an hour and the time does tend to fly. The session includes a brief orientation with coaching from a highly trained flight instructor, plus your time in the air. Ifly operates in Sydney, Melbourne, Goldcoast, Brisbane and Perth.
5. For the fella who likes to travel
Travel Laptop Backpack
$29.99
Matein Amazon
This is an awesome backpack that has a padded interior for a laptop, so is ideal for a work, OR weekend carry-all. Plus With built-in USB charger outside and built-in charging cable inside, this usb backpack offers a pretty convenient way to charge a phone while walking.
6.For the man who likes to know his history
Ancestry DNA Test
$89
Ancestory.com
A Genetic Ethnicity test is a great way to learn about his heritage and discover potentially new details about his family tree. If he is remotely interested in his family history, this is a great gift!
7.For the bloke that wants to improve his health
The Healthy Man Meal Replacement
$69
Get your Healthy Man Meal Tub Here
This is the perfect gift if your bloke has been wanting to take control of his health and weight but hasn't known where to start. The Healthy Man Meal Replacement is the answer. Aimed specifically at men, this meal raeplacement is available in Chocolate and Vanill and that will take them on their own journey to better overall health and weight loss. Plus they'll love the taste!
Hear what blokes are saying about it here!
8.For the man who loves his BBQ
20pc Heavy Duty BBQ Grill Tool Set in Case
$33.99
Cuisineart from Amazon
What Aussie man doesn't love his BBQ? This is a great heavy grill tool set that's perfect for the bloke who loves to grill!
9.For the man who likes to groom
Beard Grooming Kit
$89
Beard and Blade
Is your man one of those guys that don't like to shave? Well make sure he's taking good care of his facial hair and keep his beard tame by getting him a fab Christmas gift for beard guys: this beard care tool kit!
10.For the guy who loves to be his own bartender
Classic Engraved Bottle Opener
$9.99
Fabness
Practical and functional what bloke wouldn't love his own personalised bottle opener.
9 Christmas gifts partners should NOT give a mum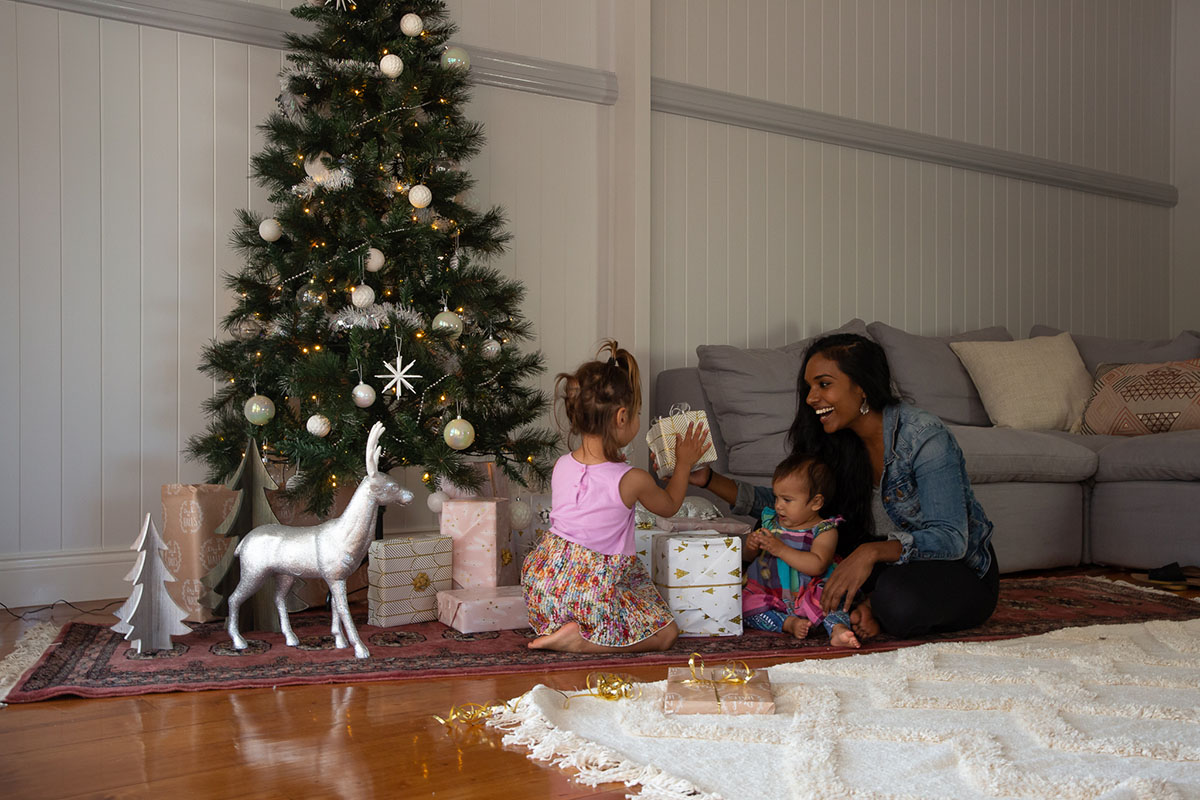 On Christmas morning mums across the globe will be waiting with bated breath to see what their significant other has bought them. Will it be pretty, practical or perfect?
Let's just start by saying, as mums we are grateful for any gift really, big or small. Up there is no fighting children, someone else doing all the domestic tasks and a sleep in.
And of course the following advice isn't meant to offend, merely amuse and possibly inform a clueless partner in your life.
1. Cleaning appliances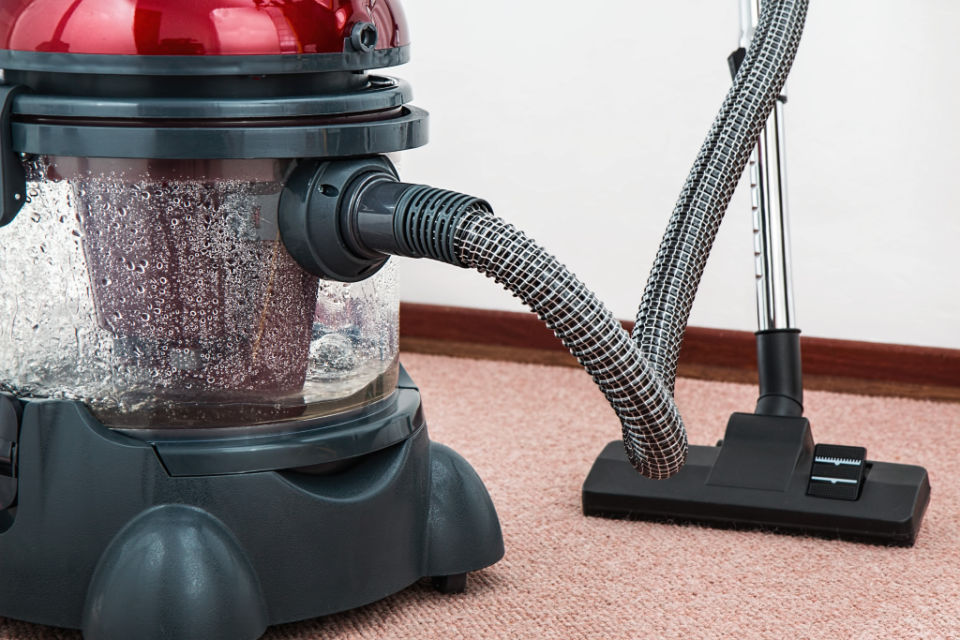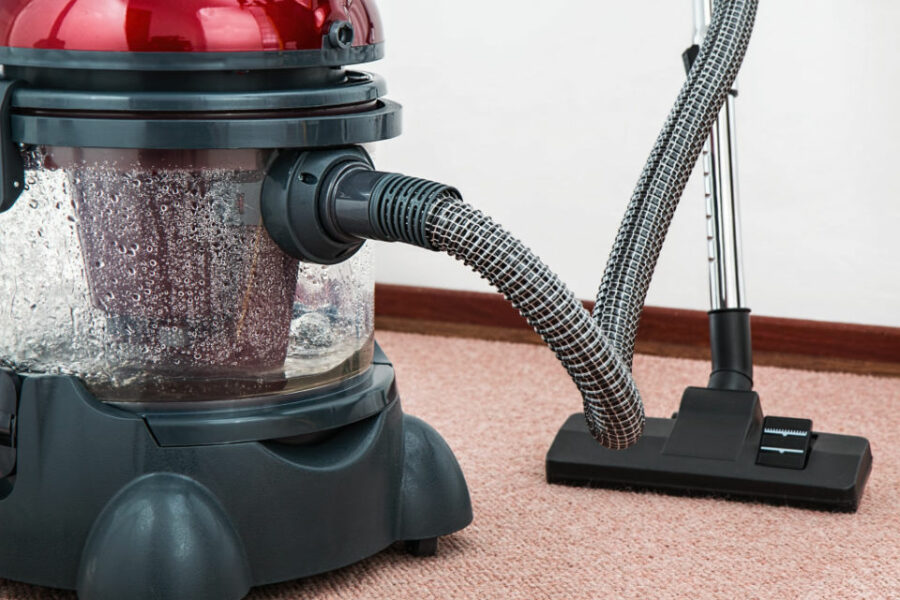 Your wife deserves to be spoiled, but not with a brand new mop. Gifting her a cleaning appliance implies to her that she's nothing more than a service.
Ditto goes with a new iron. This isn't a gift, it's a device of torture!
2. Something for the children
Those machines that turn frozen fruit into 'ice-cream' are actually for your kids not for you.
3. Homemade coupons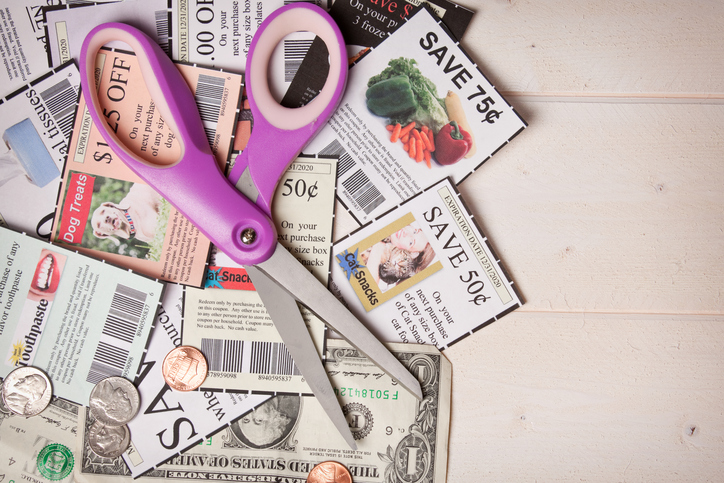 While cute when we were teenagers and were struggling financially, which we all have from time-to-time, haven't we moved on from this being our only option?
When you think about it, making a booklet of offers, for example a massage and a night off doing the dishes, just highlights the fact you're not already doing this.
In fact it could reveals how little a partner might be contributing to the household. Not a wise move.
4. Cookware
Do not get her a new work or frying pan, unless you want her to donk you on the head with it. She is not your cook. Well unless she asks for a Thermomix and then getting shopping!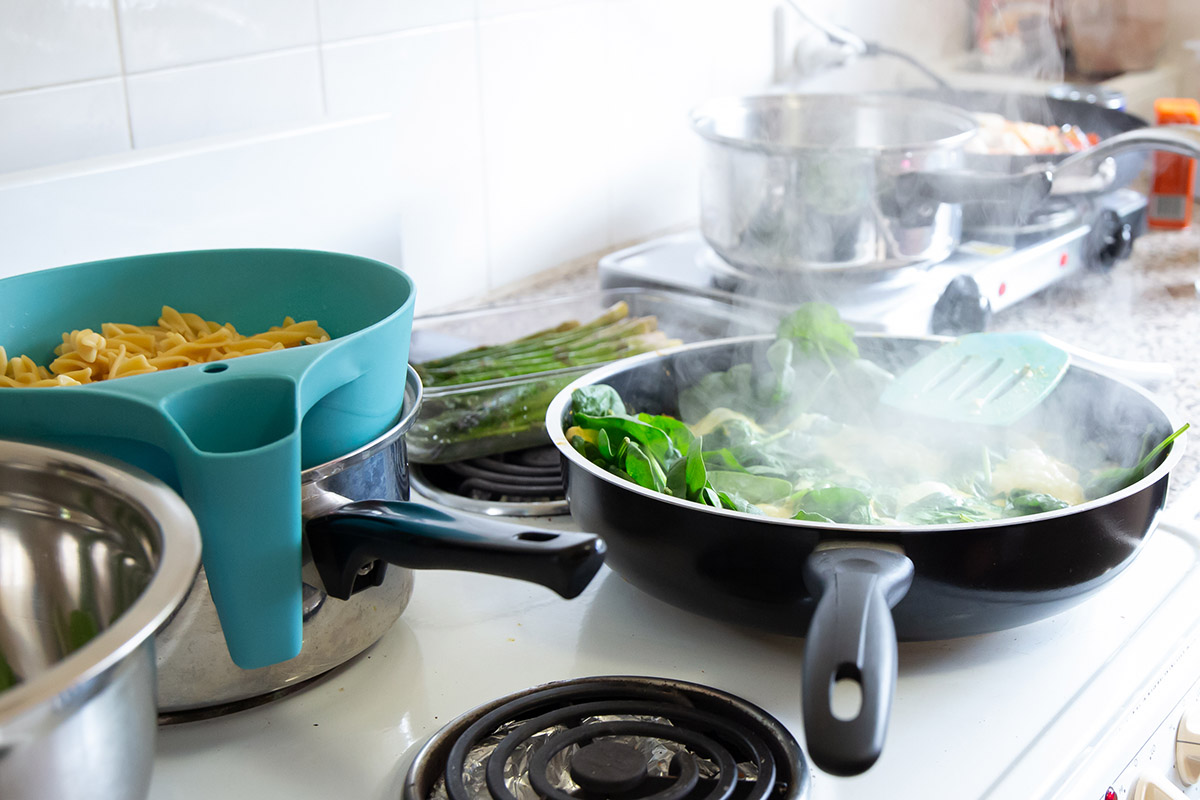 5. Recipe books
If she's a foodie that's okay, otherwise step away from anything cooking related. Your partner is more than a service provider to the household.
Oh there is one more exception, you're off the hook if you buy her one of the fabulous Healthy Mummy books.
Try the Guilt Free Chocolate Treats & Baking Cookbook or Healthy Meals in 15 minutes because CHOCOLATE and convenience.
6. Something you have BOTH been saving for
If you are buying this together and giving it to each other, then this is an acceptable gift.
However, if you have decided to pay off the final repayments on something that is for you BOTH, then this is no gift for her.
7. For the house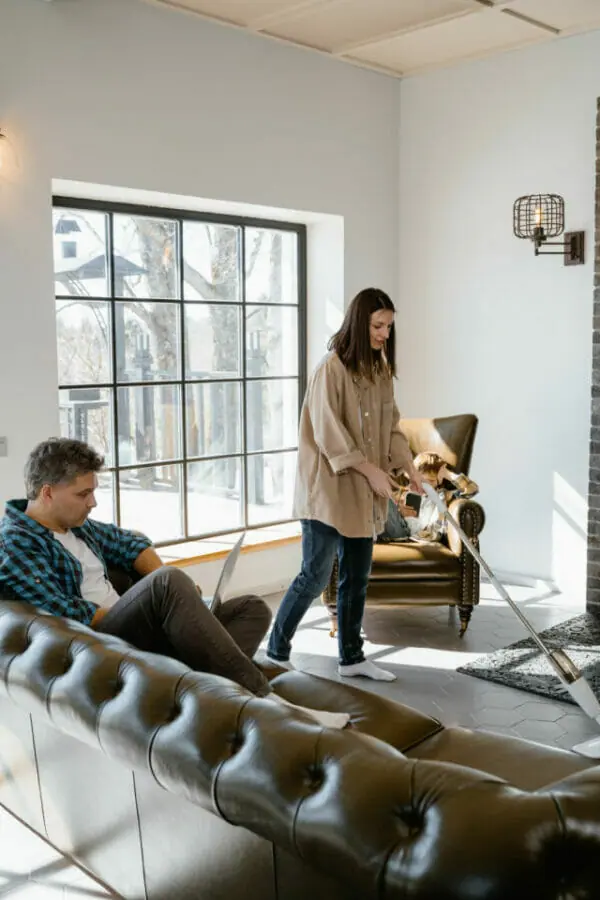 Maybe the household television, washing machine or dishwasher has died? Perhaps you're in desperate need of new glassware?
Since these are items that benefit the entire household, steer clear of gifting them at Christmas, unless otherwise asked for. I mean a few extra wine glasses never go astray right?
If it's a household requirement, it's household purchase.
8. For you
Don't be sneaky! Actually funny story, I know someone who gave their partner a hammock purely so they could use it. Genius or not, you be the judge.
9. Nothing
Even if you agree on no gifts this year, don't be fooled by this. You have to give her something. Just a little present that encapsulates how you feel, something that says 'I see you, I appreciate you and I care about you'.
As for suggestions, watch this space!
Happy shopping and may the force be with you.
Access budget recipes and festive treats in our Christmas and Entertaining Cookbook
With over 150 healthy festive recipes, The Healthy Mummy's Christmas and Entertaining Cookbook can help you cook up a storm this Christmas.
This cookbook contains impressive Christmas menus, delicious starters and yummy and creative snacks. Learn more about our Healthy Mummy Christmas and Entertaining Cookbook.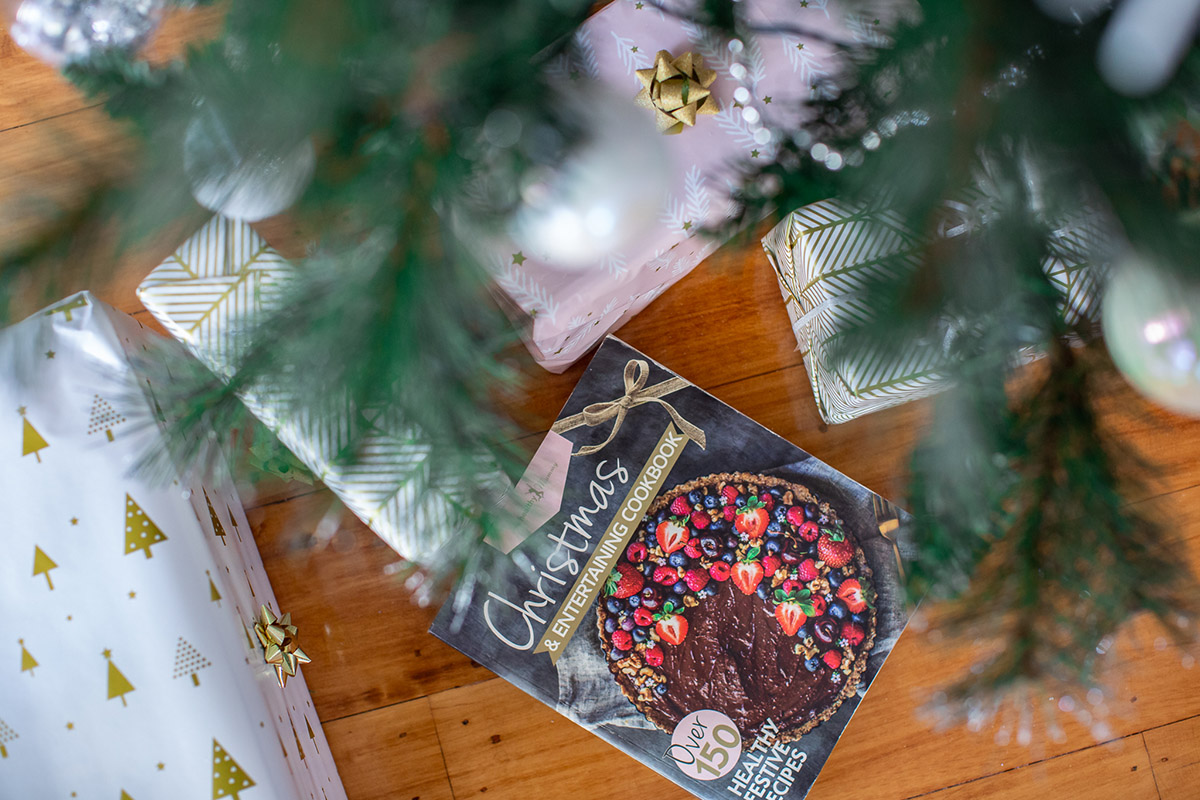 However, if you are more interested in accessing thousands of budget-friendly healthy recipes, a weekly meal plan in conjunction with daily exercise programs and workout videos then our 28 Day Weight Loss Challenge may be for you.