These 3 mums are here to motivate you this month and beyond
These three mums are here to help you with some transformation motivation to keep you on track with your goals and weight loss journey.
If you are looking for motivation on your weight loss journey these three mums are here to help! They are weight loss transformation motivation for this month.
Chloe, Stephanie and Julie share some of their 28 Day Weight Loss Challenge journey and tips to help any new starters below.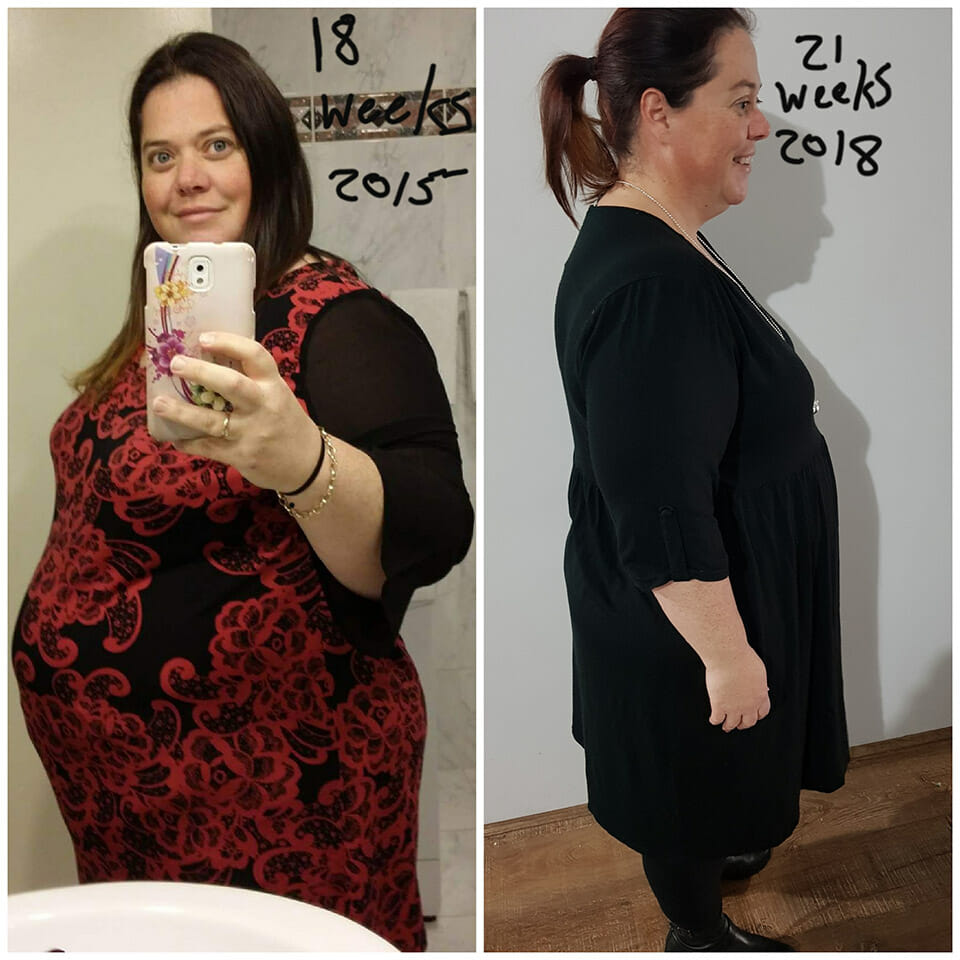 3 mums are here to motivate you on your weight loss journey
Clare Poole
"This is my eighth pregnancy and will be my 4th bub. This is my first Healthy Mummy pregnancy. I joined the 28 Day Challenge when my youngest was only a newborn around 6 or 8 weeks old.
I joined knowing a fourth baby was hopefully going to be in the not to distant future and I knew I wanted to be healthier.
This pregnancy has been a roller coaster with the first 13 weeks spent in the bathroom throwing up it was not fun and my food was all over the place. It was impossible to meal plan as often the thought of what was on my plan made me want to vomit. So the first 13 weeks I did what I could eat what I could stomach and just survived."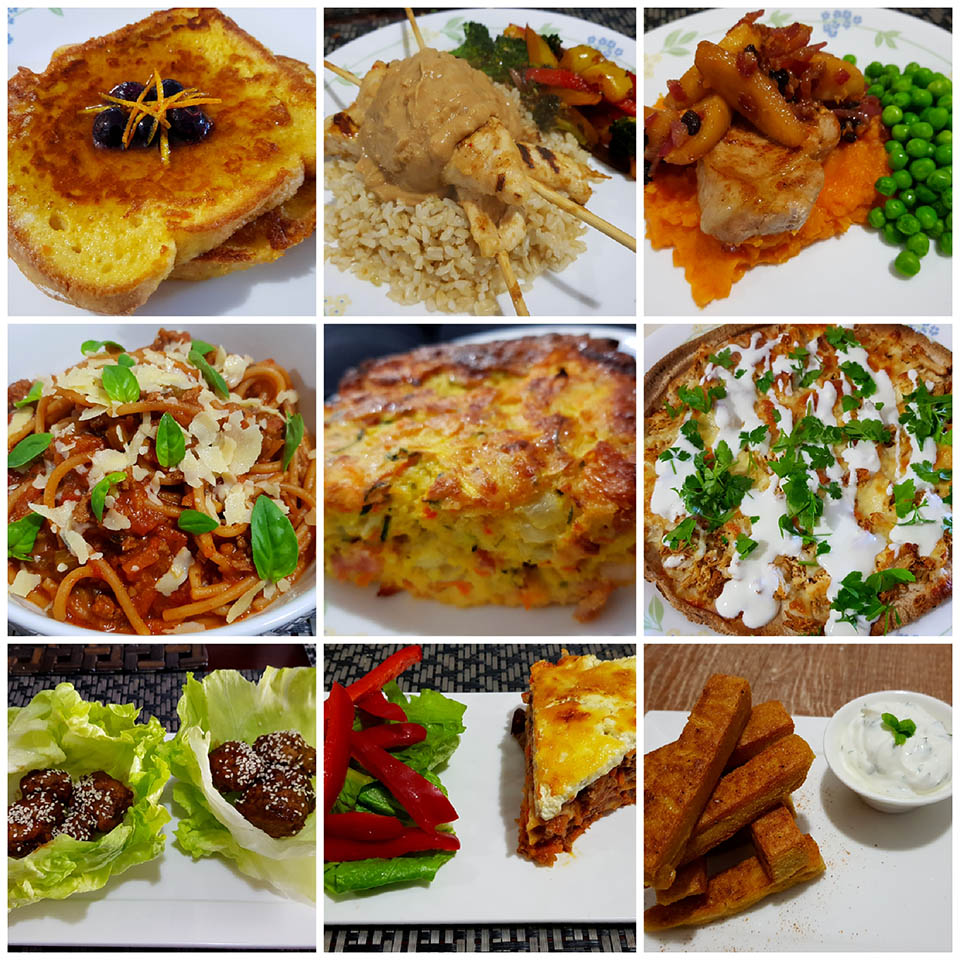 "Things got easier at the 13 weeks mark. I stopped being sick all the time and started feeling much more human. This made cooking and wanting healthy food much easier. Still no real meal planning as often what I feel like still changes but with a well-stocked pantry and freezer I am loving the recipe hub and being able to find recipes that take my fancy or fill a craving.
This pregnancy is so different to my other three as I am fueling my body with good food thanks to the 28 Day Challenge recipe hub and at 23 weeks I am still fitting in exercise two to three times a week.
I love being a challenge member this pregnancy because having access to over 4,000 recipes makes eating healthy so much easier, there is always something to make to satisfy a craving (eggs are my go-to this pregnancy and the french toast recipes are amazing)
For me joining the 28 Day Challenge over two years ago was always about the food. Having yummy and delicious food makes a difference whether you are trying to lose weight or just fuel your body with healthy food. The challenge really is for everyone."
Read more of Clare's 28 Day Weight Loss Challenge story.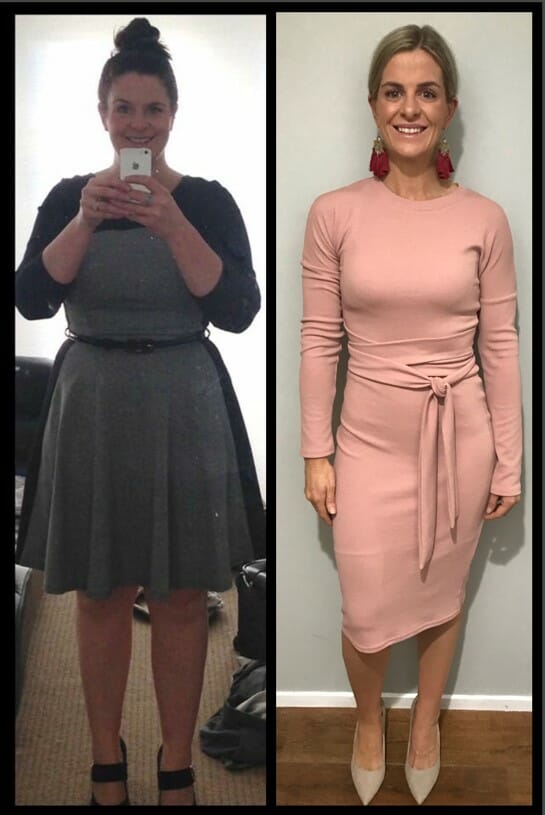 Stephanie Marriott
"I joined The Healthy Mummy one week after the birth of my third baby. I lost 19kg in the firsts 10 months by following The Healthy Mummy meal plans, using the Healthy Mummy smoothies, doing the Healthy Mummy DVD whilst babywearing my newborn, walking and squatting whenever I could.
I've had many ups and downs in the last 2.5yrs including shoulder bursitis, having my appendix removed, and my mum being extremely ill and eventually having a kidney transplant. It hasn't always been smooth sailing, but the one consistency throughout all of my ups and downs, was the Healthy Mummy. No matter what was going on, we always made our food using the recipes in the app. My weight has always stayed within 2-3kg of my goal weight, and it's so simple to get back on track when you have all the tools at your fingertips and a great support group.
My goals for the next 3 months are to lose 1-2cm from my thighs, consistently make good food choices, and focus on recovery of my shoulder."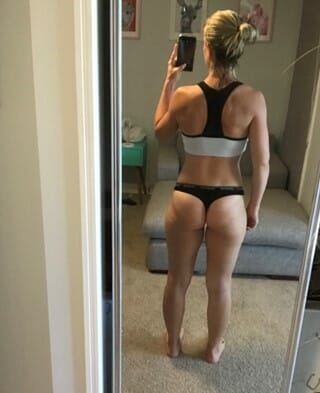 Stephanie's 5 tips to stay on track
Make a meal plan EVERY week.
Record all of your meals at the beginning of the day, this way you know if you have extra calories to use.
Drink a minimum of 2-3L of water a day
Gather a group of friends and make your goals known to them. If you feel like you're straying, tell them so they can kick your butt and get you back in the right mindset.
STOP WITH THE EXCUSES. We all have them, it's your choice whether you choose to use them!
Read more about Stephanie's Healthy Mummy journey.
Some of Stephanie's favourite Healthy Mummy things
Favourite 28 Day Weight Loss Challenge meal: "Current favourite challenge meal is the Warm Thai Beef Salad"
Favourite 28 Day Weight Loss Challenge exercise: "Favourite challenge exercise is the resistance bands workouts"
Favourite 28 Day Weight Loss Challenge exercise: "Favourite smoothie is the Chocolate Snickers Smoothie"
Favourite 28 Day Weight Loss Challenge exercise: "Favourite challenge app feature is the ability to record your meals and use calorie king"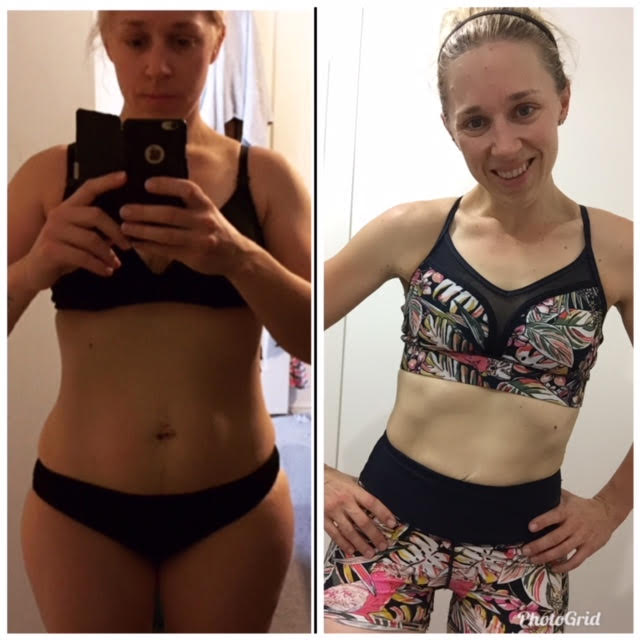 Julie Durbhakula
"I have now been using The Healthy Mummy products for almost six years and have been a 28 Day Weight Loss Challenge member for just over four years now. I found The Healthy Mummy not long after the birth of my first daughter, I have always struggled with body image and being a new Mum, I suffered from postnatal depression and all the extra baby weight only made me feel worse about myself and I desperately wanted to lose my baby weight and gain some self-confidence.
With the help of the smoothies and the 28 Day Weight Loss Challenge, I managed to lose 15kg and discovered a love for running, something I never thought I could do considering I was a heavy smoker prior to falling pregnant, I even managed to do my first half-marathon two years after starting my Healthy Mummy journey."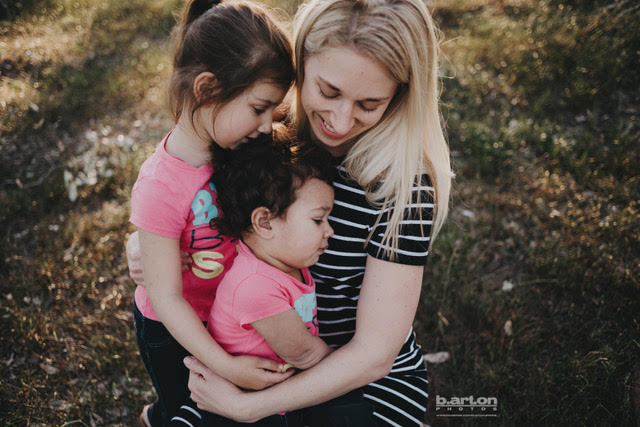 "I then fell pregnant with my second child and was able to enjoy a healthy and active pregnancy with the help of The Healthy Mummy, after the birth of my second daughter, it took five months to get back to my pre-pregnancy weight and I have been maintaining this weight for over two years now.
Over the next three months into the lead up to summer, I want to continue to work on my fitness. I have an ultimate goal of one day running a full marathon but my more short-term goals include working on my muscle tone! I would love to tone my booty and work on my upper arm strength. I have reached a level of fitness that I am very proud of but I love challenging myself and seeing what limits I can push.
I am going on a cruise in October and I want to feel super confident in my bikini, I plan to stay as much on track with my food and water as possible and I am committing to trying different types of exercise to mix it up – up until now I have been using a couple of different Challenge exercises in conjunction with running but I want to mix it up."
Read more of Julie's Healthy Mummy journey.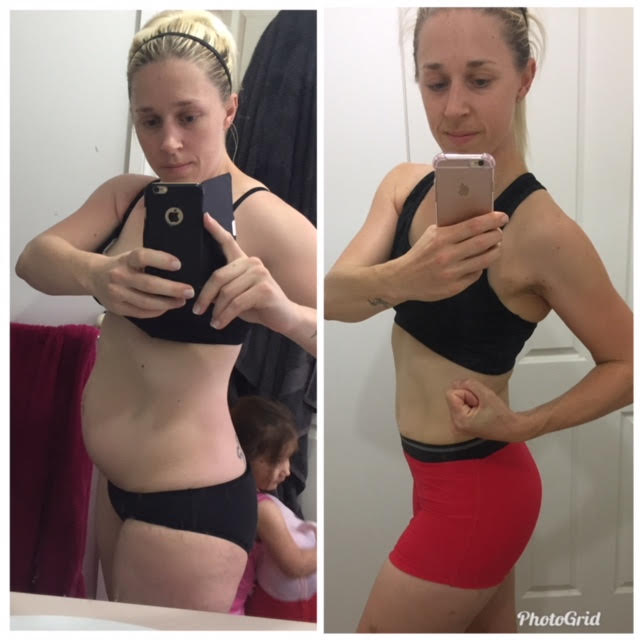 Some of Julie's favourite Healthy Mummy things
Favourite 28 Day Weight Loss Challenge meal: "My absolute favourite Challenge meal is the Cowboy Chilli, even my husband requests this meal on a regular basis!"
Favourite 28 Day Weight Loss Challenge exercise: "Of the Challenge exercises, I am really enjoying the boxing workouts! It's so much fun."
Favourite The Healthy Mummy smoothie: "My all-time favourite smoothie would have to be the Salted Caramel Smoothie! One little tip to make it extra good for all those Coffee lovers is to add a teaspoon of Coffee."
Favourite 28 Day Weight Loss Challenge app feature: "My favourite feature of the App is definitely the 'Favourites' feature, I love that I can save all the recipes that we have tried and loved so that we can enjoy it again in the future."
Julie's biggest tips for staying on track would be:
Set smaller goals, if you break them down they don't seem as daunting
Set reminders in your phone for meals & water, as busy Mums we can often get side-tracked and forget, so remind yourself!
Schedule in time to exercise, treat it like you would an important meeting or appointment, you are worth the time investment!
Work on your motivation, don't beat yourself up if motivation is hard to come by, it takes time to build up but keep at it!!
Have fun and don't overthink it!! There is no time limit on getting healthy and losing weight, I think putting time restrictions adds to the pressure and makes it all seem much tougher.
Are you motivated yet?
If you are motivated by these mums transformations and want to take charge of your own health and weight – then join our 28 Day Weight Loss Challenge TODAY.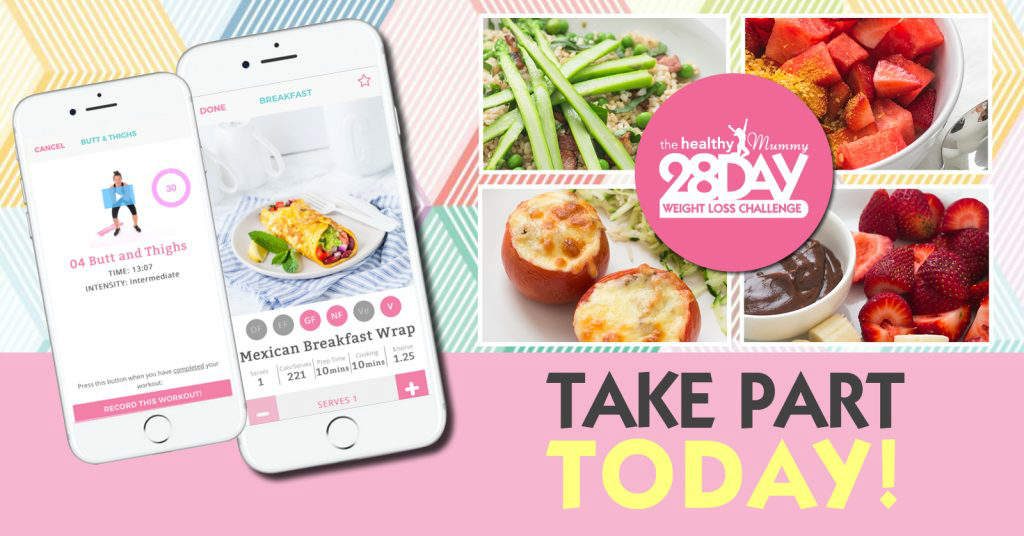 With more than 4,000 delicious (and healthy) recipes, 350 exercises & 24/7 support – the 28 Day Weight Loss Challenge is designed (and proven) to help busy mums like you lose weight!