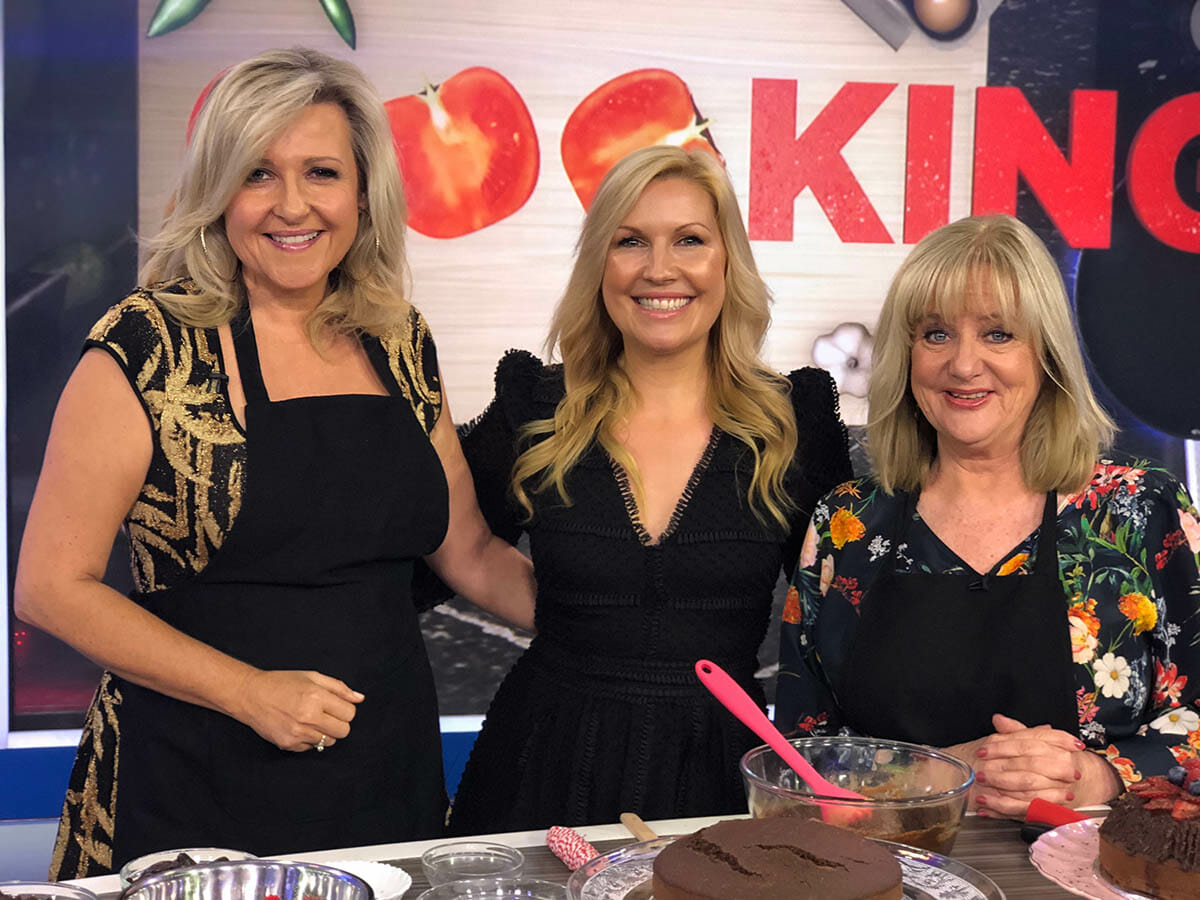 Did you miss Rhian baking up a storm with Angela Bishop and Denise Scott on Studio 10? Watch the video below!
Rhian got Ange and Denise to help her bake the classic chocolate cake from our FREE Bun In The Oven cookbook. We created the cookbook as part of our partnership with Gidget Foundation to support their Bun In The Oven events during Perinatal Depression and Anxiety Awareness Week from 12th until 18th November.
The Studio 10 ladies were surprised when Rhian said that they were about to make a chocolate cake that is a healthy version.
Rhian bakes up a storm on Studio 10
Watch the ladies baking below!
It's a healthy version, you still don't want to eat the whole thing. Portion control." Rhian explained to the ladies as she turned to look at Denise who exclaimed: "Oh no, don't look at me when you say portion control!"
Ange checked, "but a piece is ok?" to which Rhian informed them a piece would be just 245 calories.
As Denise struggled to mix together the wet and dry ingredients Rhian and Ange discussed how you can help raise funds for the Gidget Foundation by hosting your own Bun In The Oven morning tea during Perinatal Depression and Anxiety Awareness Week and use one of the delicious, healthy recipes from our FREE cookbook.
During the segment Ange asks Rhian about 'bad ingredients' but Rhian explains that at The Healthy Mummy we "there is no real bad ingredients because it's about balance, it's about trying to replace things. If you do have a little bit of sugar don't feel overly guilty, it's about balance in life."
She explains that for the classic chocolate cake, "we swapped cane sugar for coconut sugar because it's lower GI" before moving on to make the chocolate base for the cake using cacao, which she explains contains less sugar and isn't as sweet as cocoa, which you can use in this recipe.
The ladies then went on to ice and decorate the cake to look absolutely delicious.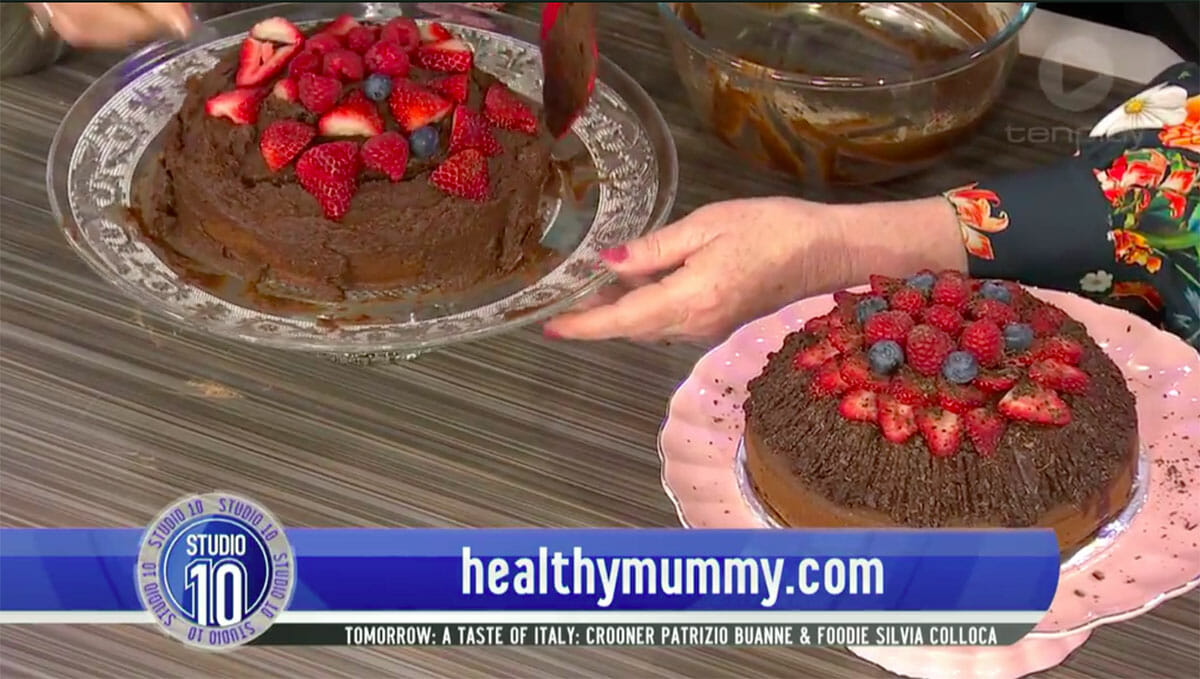 Grab your free Bun in the Oven cookbook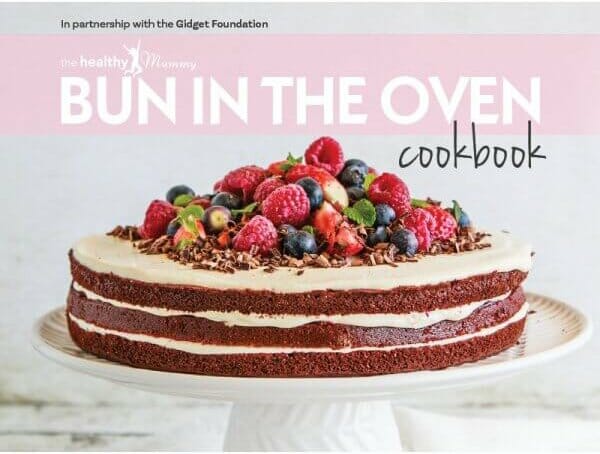 The Healthy Mummy is excited to have partnered with the Gidget Foundation to raise funds for the Bun in the Oven campaign.