Everything you need to know about coeliac disease
In light of Coeliac Awareness Week (13 – 20 March 2023), we at The Healthy Mummy have pulled together a guide on everything you need to know about this disease, including some great coeliac friendly recipes straight from the 28 Day Weight Loss Challenge. 
Maybe you have just found out you have to follow a coeliac diet, maybe you have this disease and want to embark on a healthier lifestyle or maybe one of your family members needs to eat a gluten-free diet. Whatever your reasons, we are here to help you and make it a bit easier in the kitchen!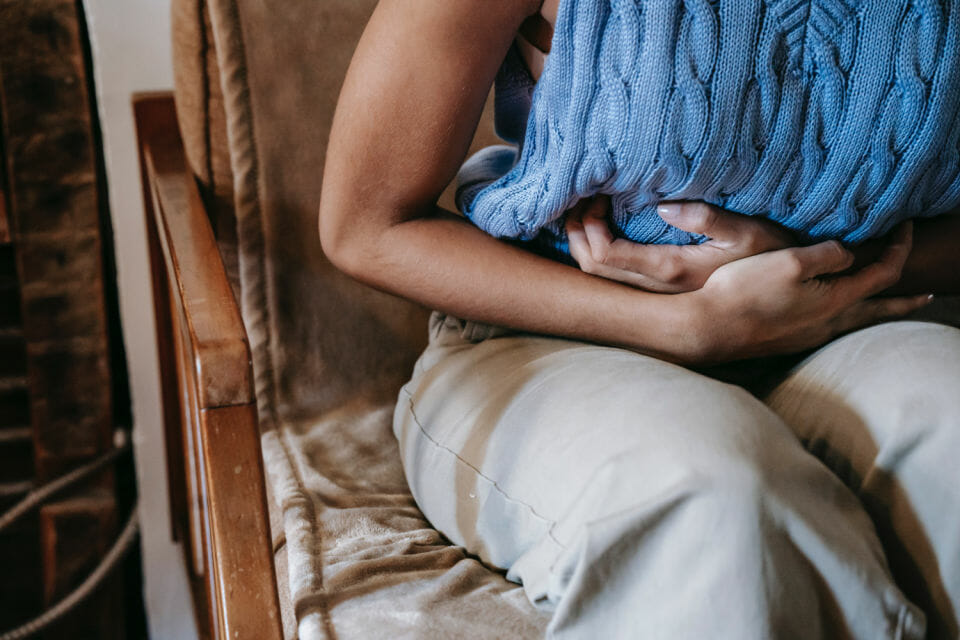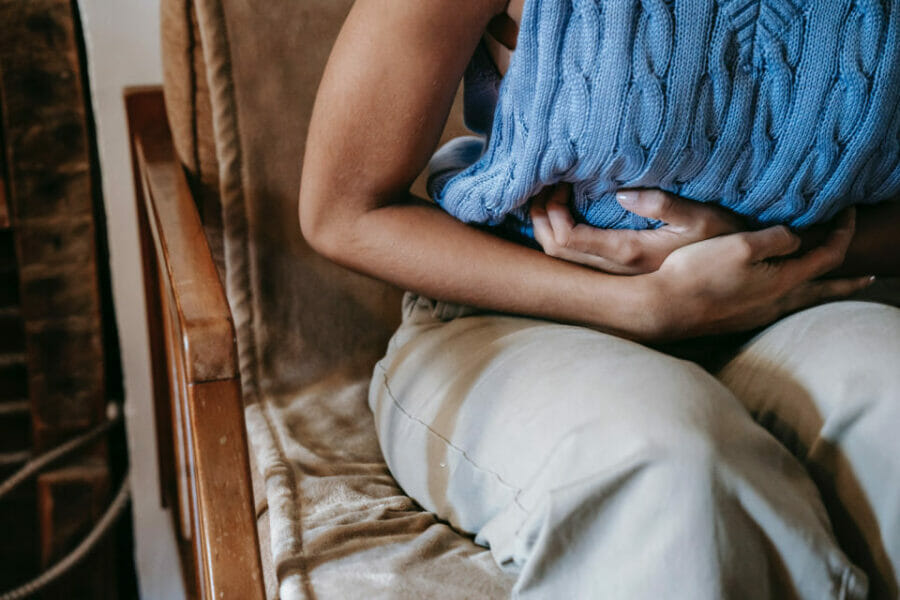 What is coeliac disease?
It is an autoimmune disease and those who suffer from it have damage in the lining of the small bowel, which means even small amounts of gluten can cause them pain or inflammation.
When the small bowel is damaged, it's hard for sufferers to absorb nutrients. For people living with coeliac disease, the peptides that form the protein found in gluten reacts to their immune cells, causing harm to their digestive tracts. In more severe cases it can harm their organs, muscles, bones and even the brain.
It often runs in families, so if you have a family member who is coeliac and you struggle to digest gluten, it might be worth getting checked out. Some people have no symptoms at all, but a positive blood test may indicate they have the disease.
Meanwhile, some people have a negative blood test but an internal biopsy might show a positive result. Genes associated with susceptibility to coeliac disease are HLA DQ2 and HLA DQ8. Both or just one of these genes are present in the majority of people with coeliac disease.
What foods can gluten be found in?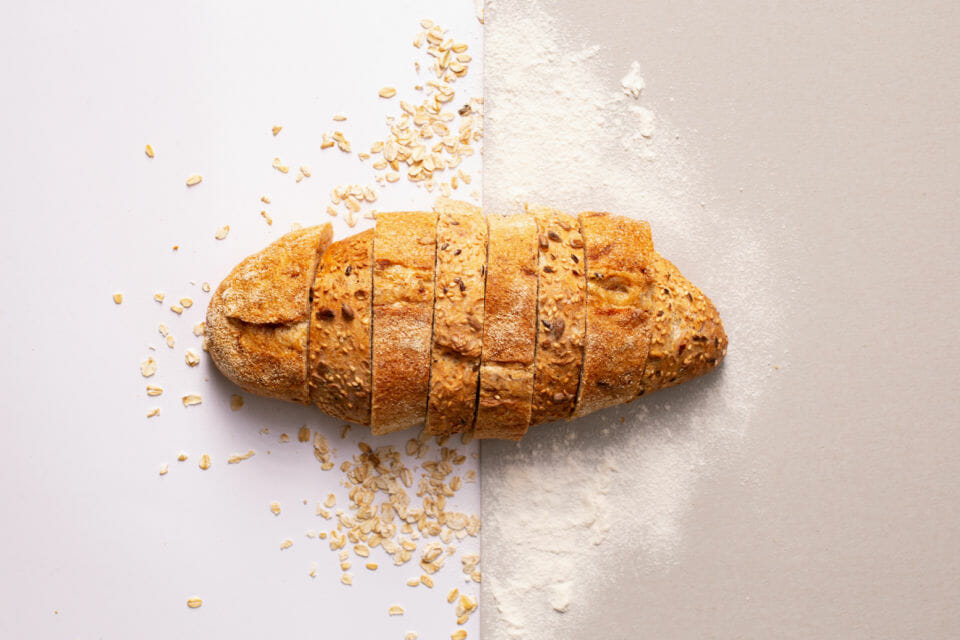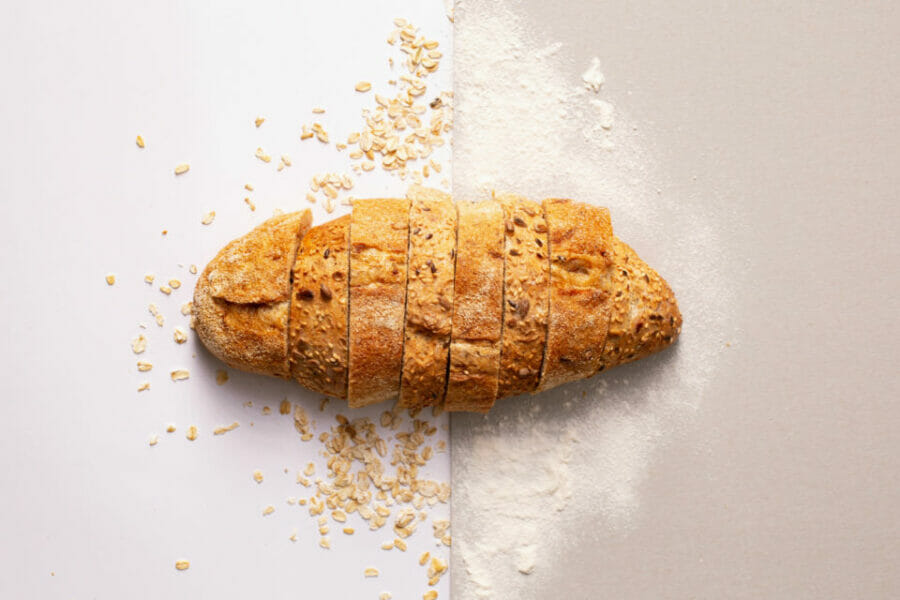 Gluten can be found in wheat, barley, barley, oats, and rye, a.k.a. bread, pizza bases, cakes and even things like certain herbs and spices as well as other hidden foods.
Currently, there are 160,000 Australians suffering from coeliac disease, many of them adhering to a strict gluten-free diet. However, many people don't realise they are coeliac. If you suspect you are, we advise you see a medical professional.
The difference between coeliac disease and having a gluten intolerance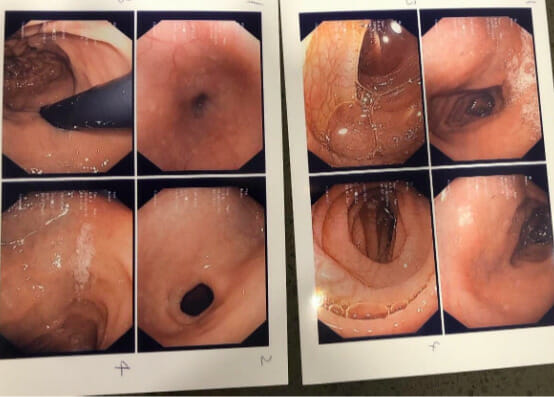 This image shows the clear difference between coeliac and non-coeliac. You can see the image on the left is smooth and healthy. The image on the right is taken of someone just diagnosed with coeliac disease, you can see the internal walls appear cracked, inflamed and unhealthy.
If you have a gluten intolerance, you do not have damage to your small intestine like you do with coeliac disease. However, your body may be sensitive to gluten and can trigger an immune response.
Those who have a gluten intolerance may find that they suffer from bloating, diarrhoea as well as abdominal discomfort it they eat gluten.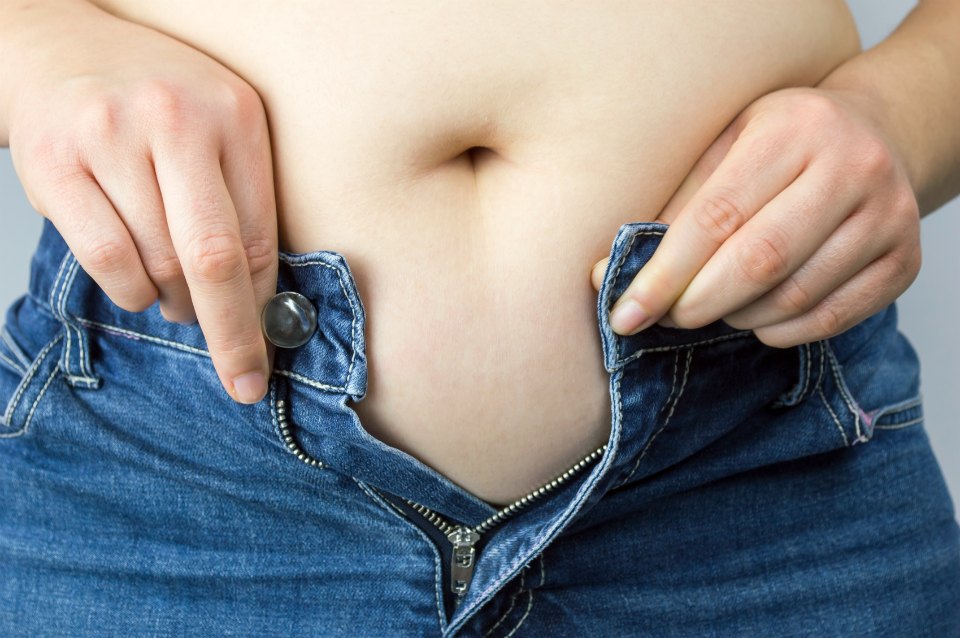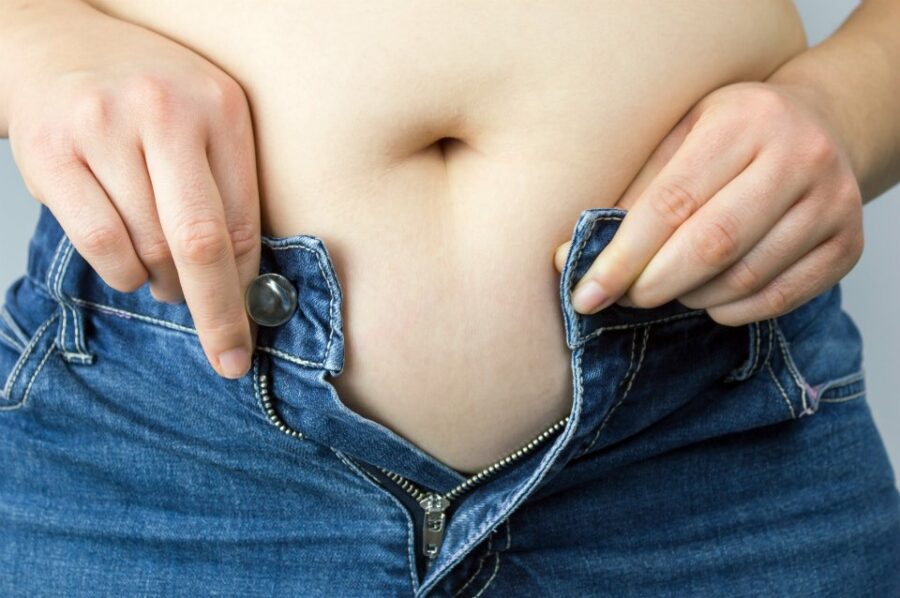 Symptoms of coeliac disease
Constipation or diarrhoea
Bloating
Nausea
Flatulence (passing wind)
Discomfort in the tummy
Low weight
Exhaustion
Mouth ulcers
Depression
Iron or vitamin B12 deficiencies
Autoimmune thyroid disease
How to overcome obstacles such as dining out when you have coeliac disease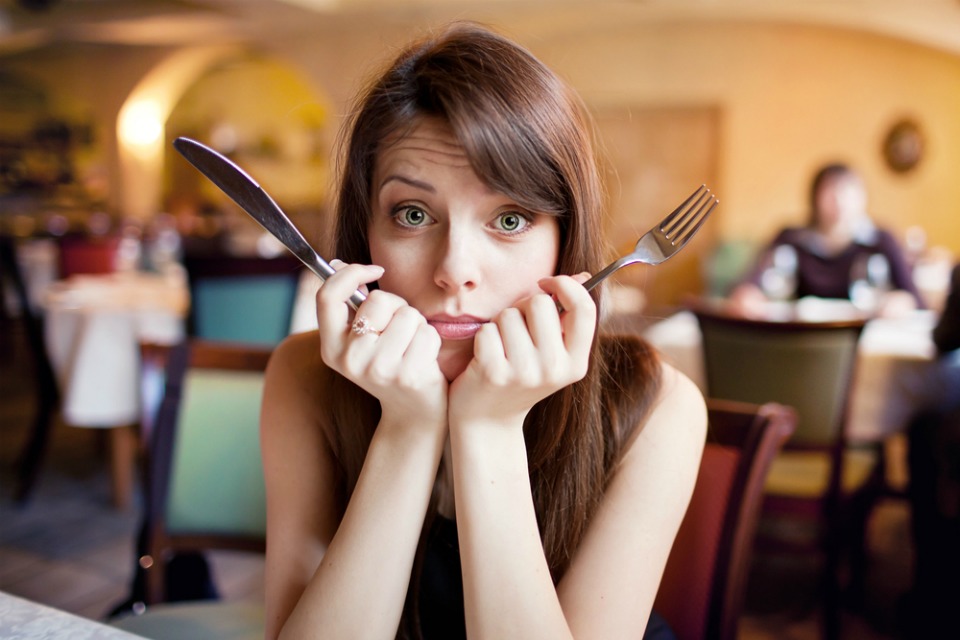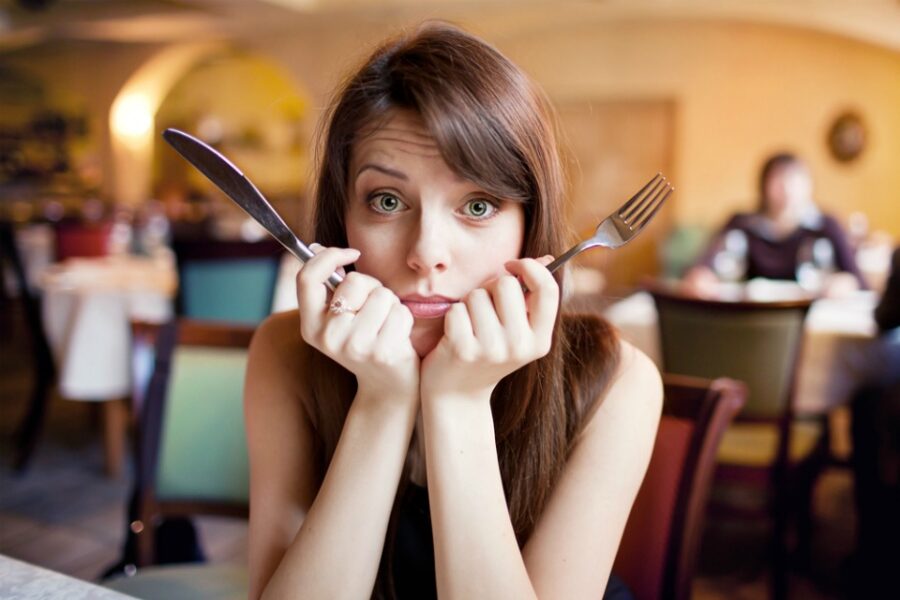 Unfortunately, there's still a lack of education and understanding when it comes to dealing with people with coeliac disease in the restaurant industry. Some establishments do not understand the severity of cross contamination, such as having shared utensils and equipment.
While the menu may state something is gluten-free, it doesn't necessarily rule out cross contamination, which makes it not coeliac safe.
This may be why some coeliac sufferers experience depression, as it can be very isolating and they may be invited out less for lunch and dinner.
One of the best ways to overcome these issues is you could try calling ahead to find out what the restaurant offers and it will work for you.
Tips on how to successfully dine out if you are a coeliac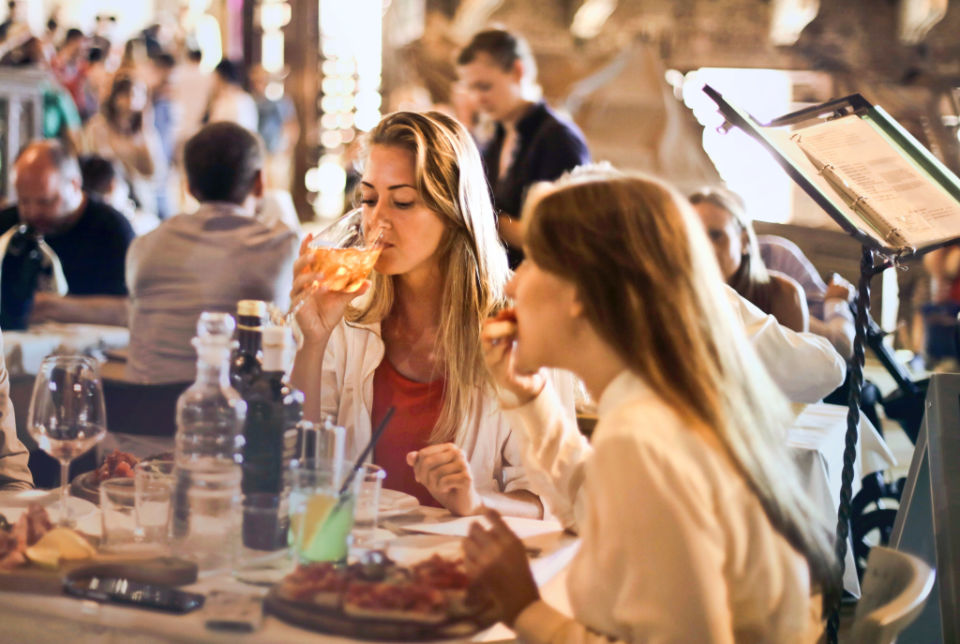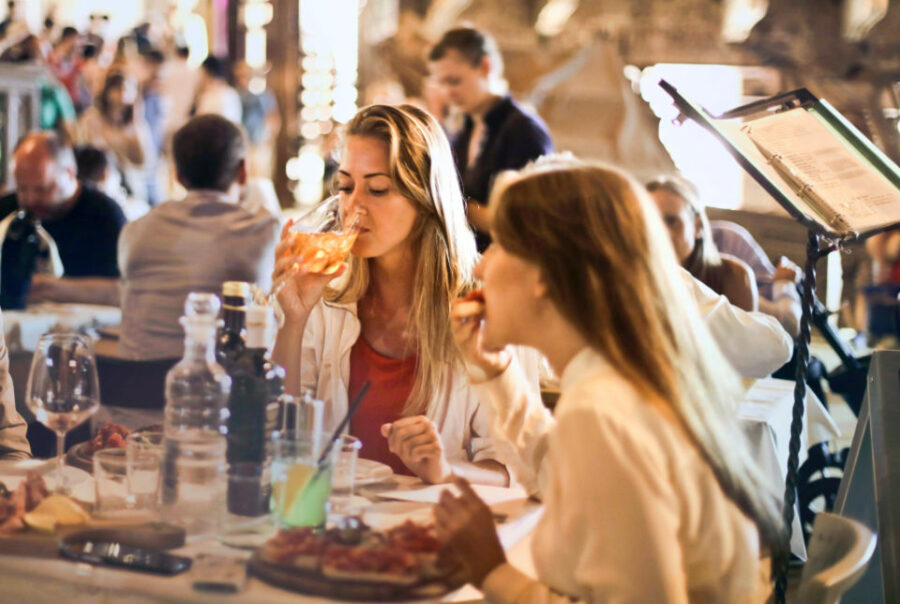 1. Get used to feeling uncomfortable
Don't be afraid to ask waitresses, chefs or even family and friends what food they are preparing for you, and how important it is to check ingredients and not have cross contamination,
2. Pack snacks
Be prepared with meals and snacks such as bliss balls, fruit, yoghurts, veggie sticks and gluten-free crackers.
There are a lot of options to eat amazing healthy food, you often just need to prepare it yourself.
3. Read labels
Check all ingredients to make sure it is coeliac safe.
4. Learn simple swaps.
Just because you are coeliac it doesn't mean you can never eat pasta again! You can have gluten-free pasta or zoodles (zucchini spirals) as well as gluten-free flour and bread.
5. Eat naturally when possible
Have unseasoned meat, as well as eggs, fruit and vegetables, as these are are all naturally gluten free.
Coeliac disease and pregnancy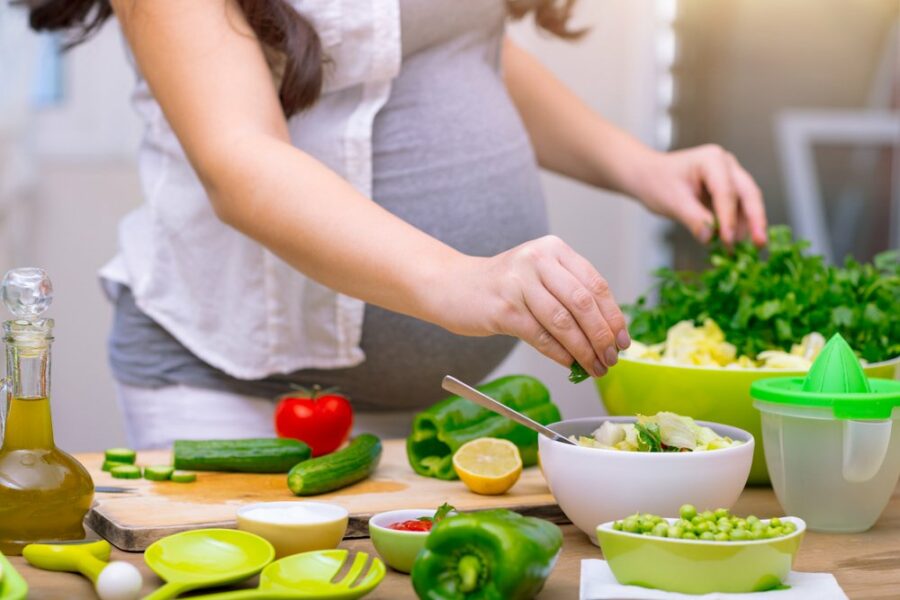 The best way to treat this disease is to adopt a gluten-free diet and this doesn't change during pregnancy. However, an uncontrolled diet from gluten may cause miscarriages, low birth weight, preterm labour and stillbirths.
If you are coeliac and planning on becoming pregnant, we advise you speak to your doctor for more information.
The Healthy Mummy App is coeliac friendly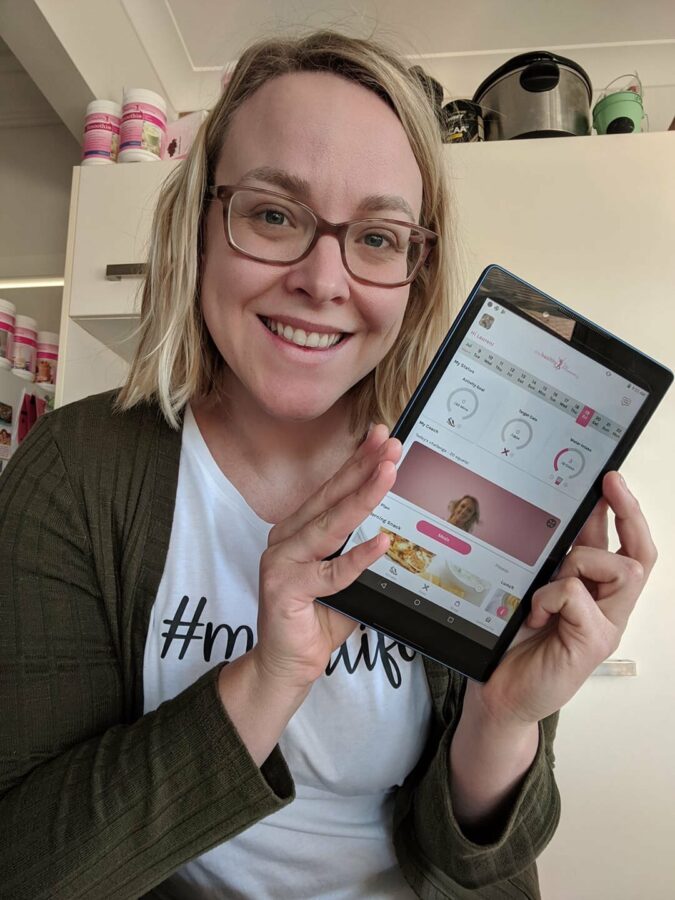 The Healthy Mummy App is great for coeliacs as it has a gluten free dietary filter, you can access this in your profile when setting up or updating your account.
Using this filter will automatically customise your meal plans to make them gluten free. It will also alert you on recipes by showing a pink triangle with a ! to show you if a food is not safe on a gluten free diet, you can of course look at the recipe and see if you can make it gluten free by using simple swaps or making some adjustments, you may also notice some recipes have notes attached with tips to make your recipe gluten free.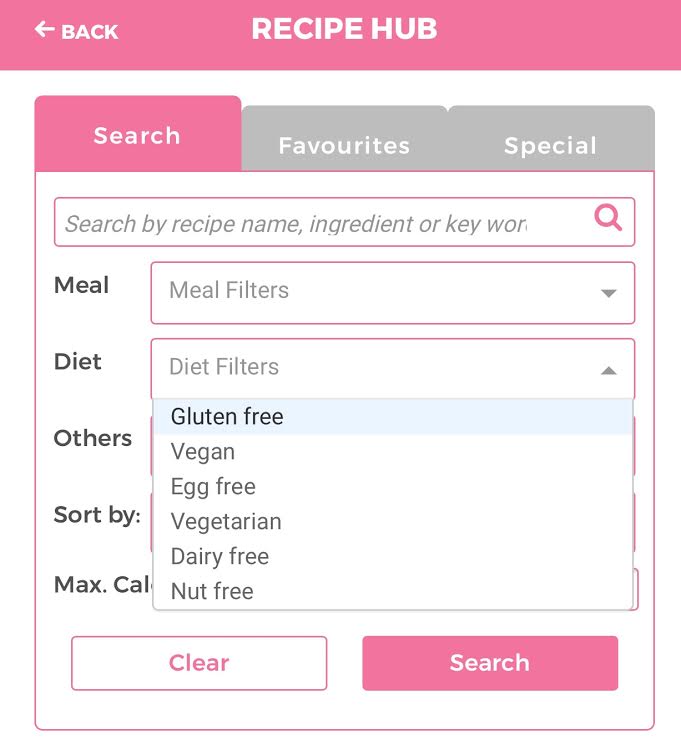 What's more, The Healthy Mummy App also has a gluten free filter when searching for recipes which make life so much easier when you are searching for recipes or dinner inspiration.
Gluten-free smoothies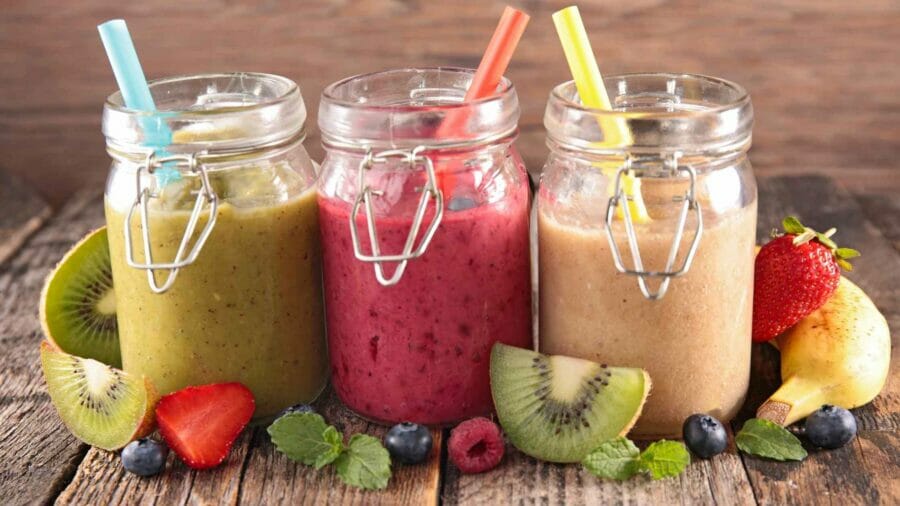 Did you know The Healthy Mummy Smoothies are now GLUTEN-FREE! Our new and improved smoothie formulas are now coeliac safe and labelled gluten free!
Smoothies which are now gluten free include:
Tummy Smoothies: Vanilla flavour
Premium Smoothies: Vanilla, Espresso, Mixed Berry, Double Choc flavours
Specialty Smoothies: 45+ Smoothie
Healthy Man Smoothies: Chocolate and Vanilla flavours
Healthy Kids Smoothies: Chocolate flavour
Coeliac friendly recipes from The Healthy Mummy App
Mexican Chicken Salad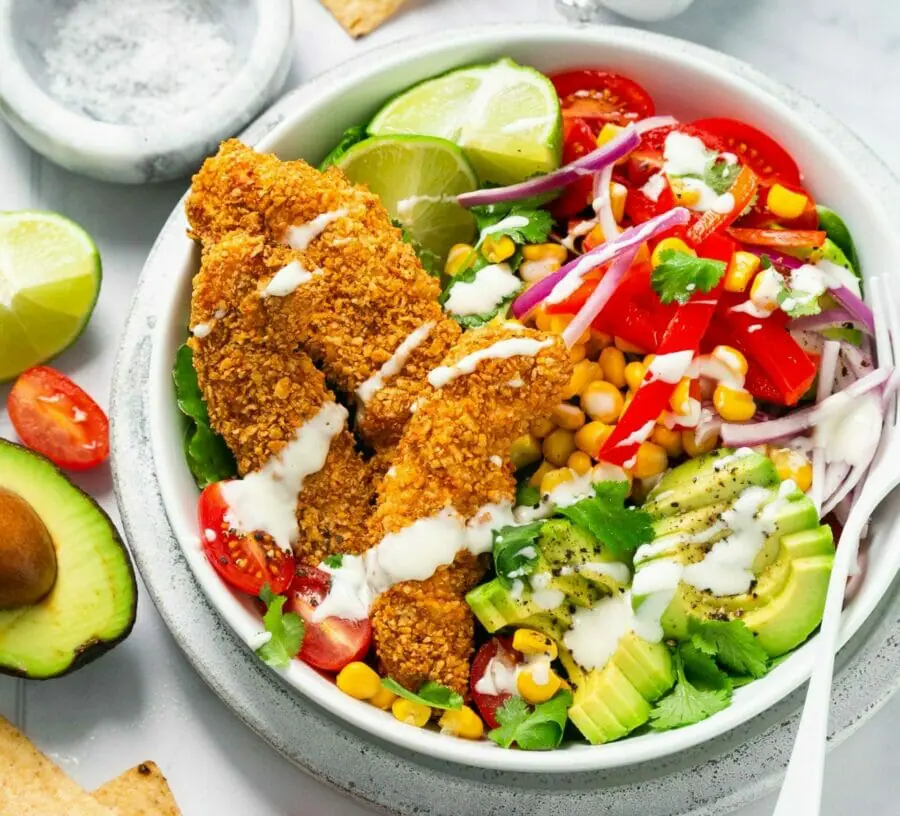 A brightly coloured and spiced Mexican Chicken Salad recipe with a range of flavours and textures that will satisfy any taste buds.
You can find the recipe for this Mexican Chicken Salad here.
Beef San Choy Bow *ensuring you use gluten-free soy sauce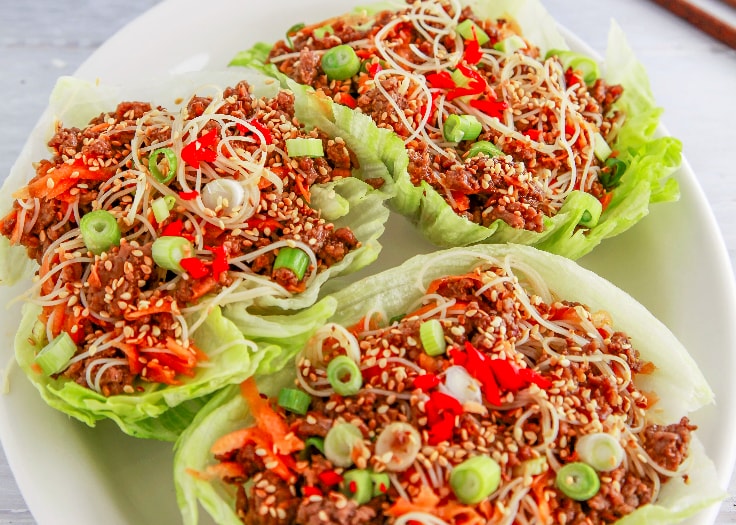 This recipe will become a family favourite as it's super tasty but also can help shift tummy fat as well as keeping you nice and full when you are following a weight loss plan.
Here's the recipe for the Beef San Chow Bow.
Speedy Gluten Free Zesty Lemon Pancakes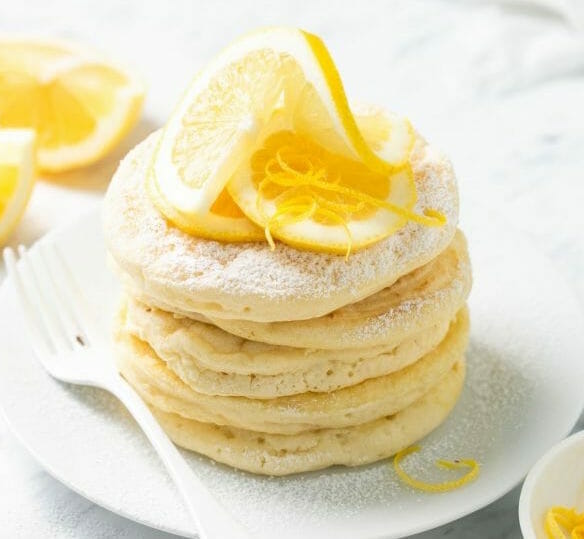 These delicious Gluten Free Zesty Lemon Pancakes would work well with orange or lime if you're not a fan of lemon for the perfect zesty start to the day!
Find the recipe for these Zesty Lemon Pancakes here.
Pepperoni Potato Pizza Bake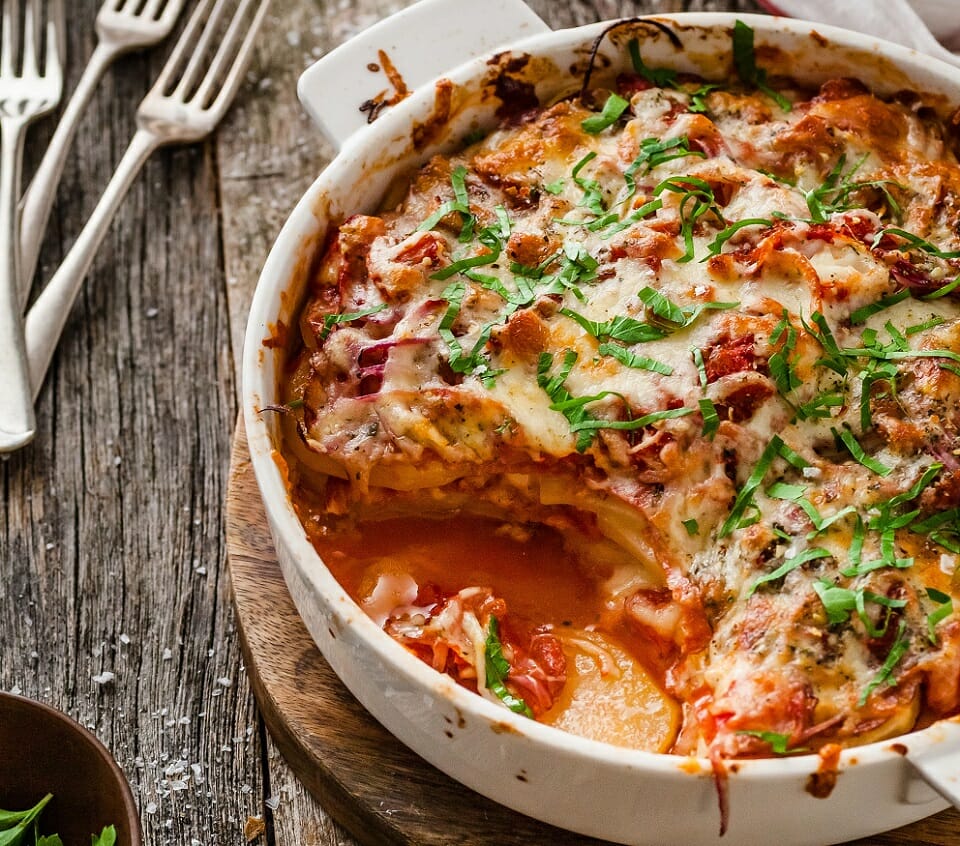 A delicious family-friendly potato bake inspired with the flavours of a pizza. This recipe from the 28 Day Weight Loss Challenge only needs a few key ingredients, making it a really easy and delicious family meal.
Pepperoni Potato Pizza Bake recipe here.
Speedy One Pan Creamy Sun Dried Tomato Chicken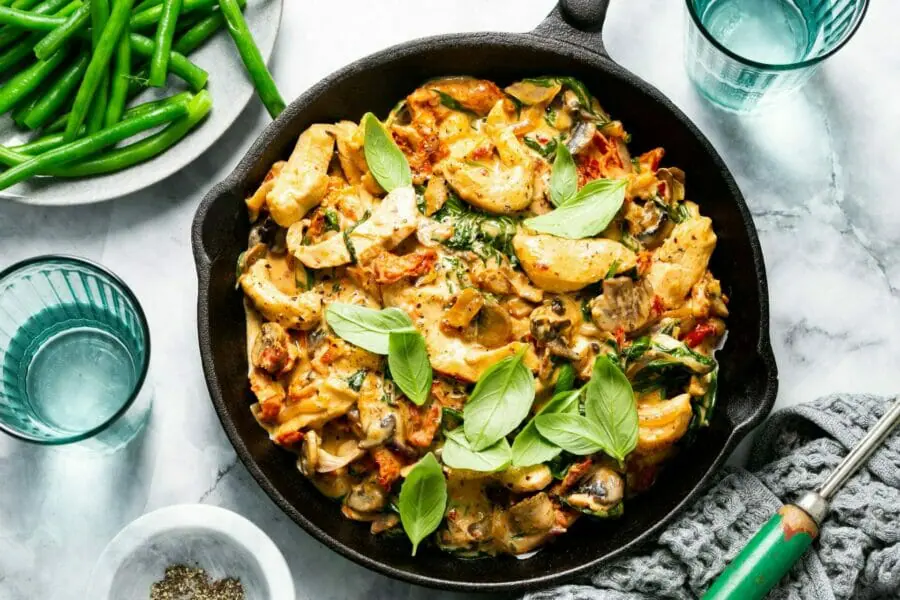 Packed with rich flavours from the sun dried tomatoes, chicken and veggies, this is a perfect meal the whole family will enjoy.
The recipe for the One Pan Creamy Sun Dried Tomato Chicken here.
Pumpkin, Feta and Chorizo salad *ensuring the glaze is gluten-free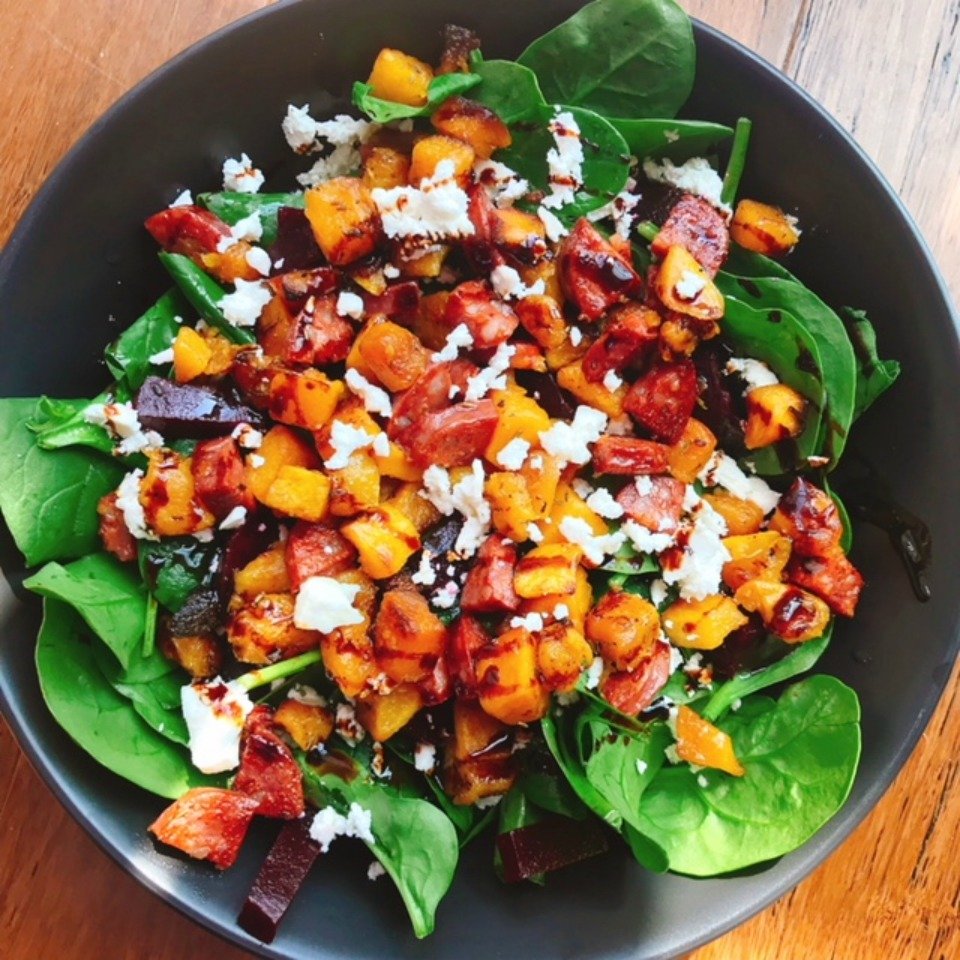 We love using chorizo to add a flavour kick to the meals on the 28 Day Weight Loss Challenge.
Find the recipe for the Pumpkin, Feta and Chorizo Salad here.
Snacks:
Asian Pork and Veggie Rice Balls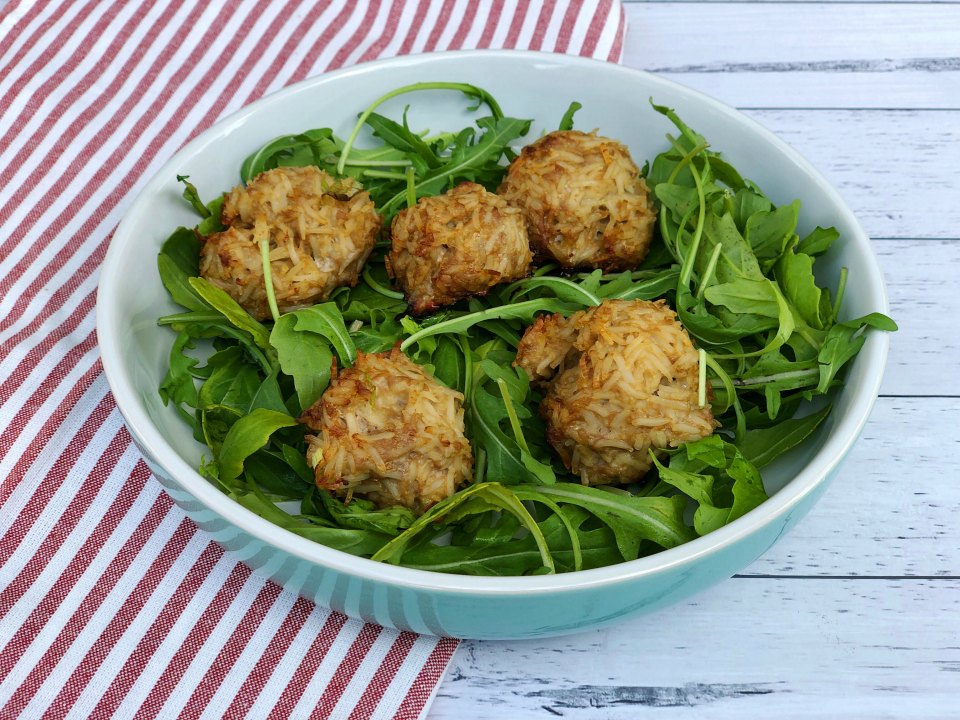 These Asian inspired rice balls are a great savoury snack that can be kept in the fridge for 3-4 days or in the freezer for up to two months.
You can find the Asian Pork and Veggie Rice Balls recipe here.
Gluten-Free Hummingbird Cake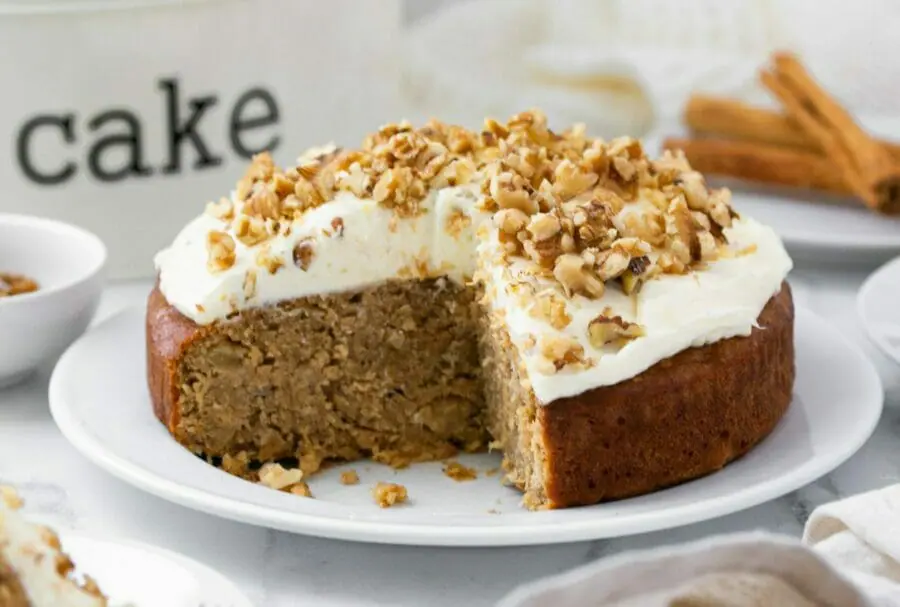 Here's the Gluten-Free Hummingbird Cake recipe.
Chocolate Brownie Cookies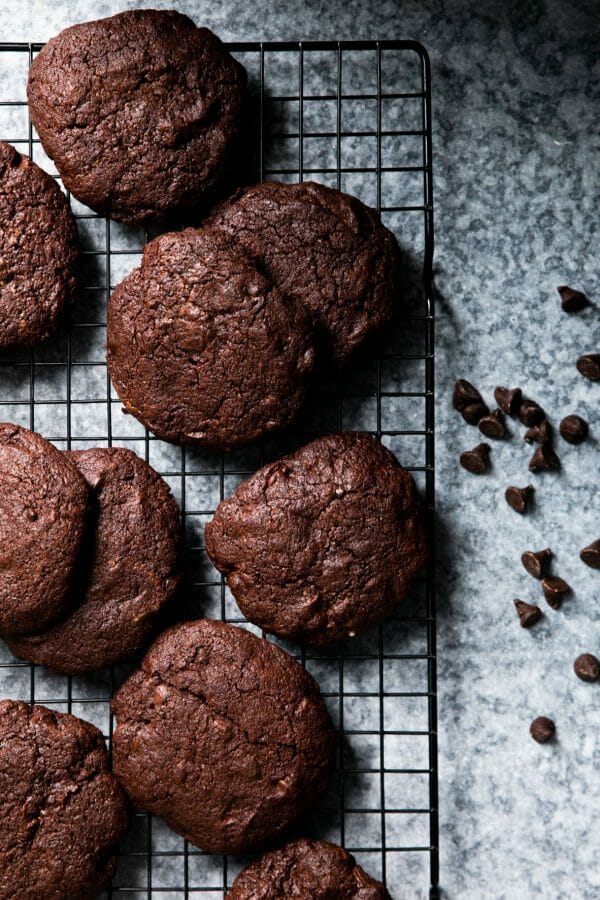 Made in just 15 mins and under 100 calories per serve these cookies are the perfect chocolatey snack for any time.
Find the Chocolate Brownie Cookies recipe here.
Simple Panna Cotta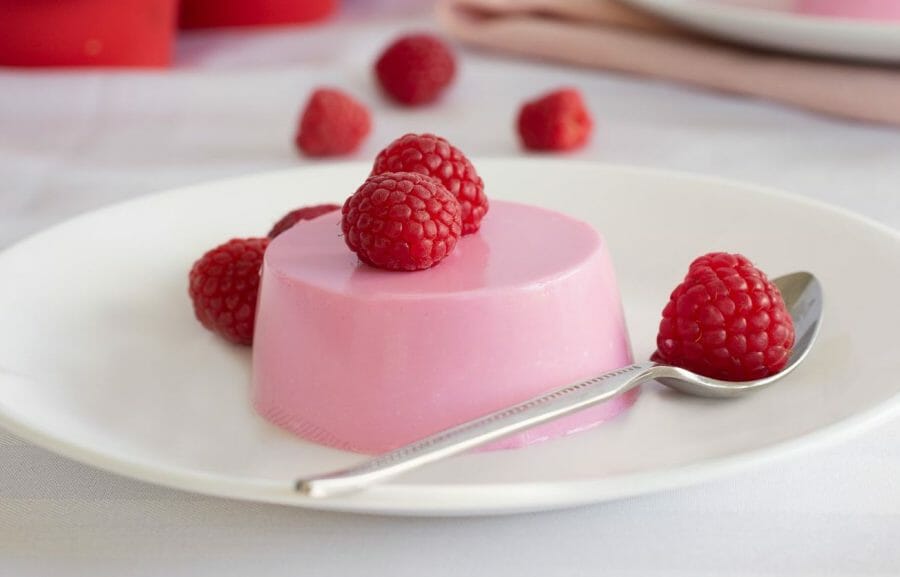 Yep, you read that right, this decadent and delicious Panna Cotta is just 48 calories! And not only that, it has only 2 ingredients!! Who said budget friendly cooking can't be absolutely delicious!?
Cake Batter Bliss Balls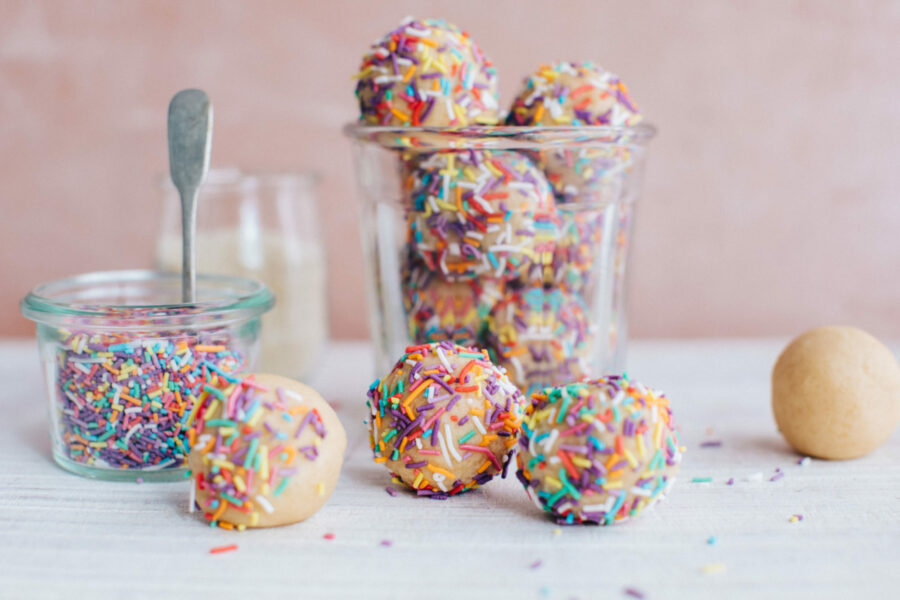 These bliss balls are super quick and easy to knock up. This recipe calls Healthy Mummy Smoothie or protein mix but you could also use the Vanilla Premium Blend, or The Tummy Smoothie too.
The Cake Batter Bliss Balls recipe.
Three Ingredient "Snickers" Protein Balls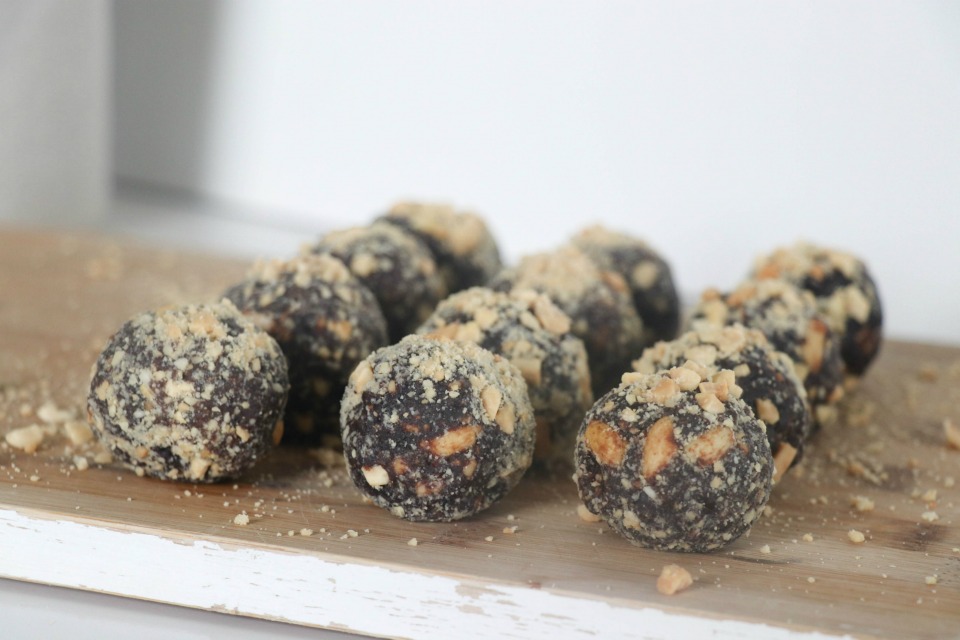 Three Ingredient Snickers Protein Balls recipe.
Losing weight with coeliac disease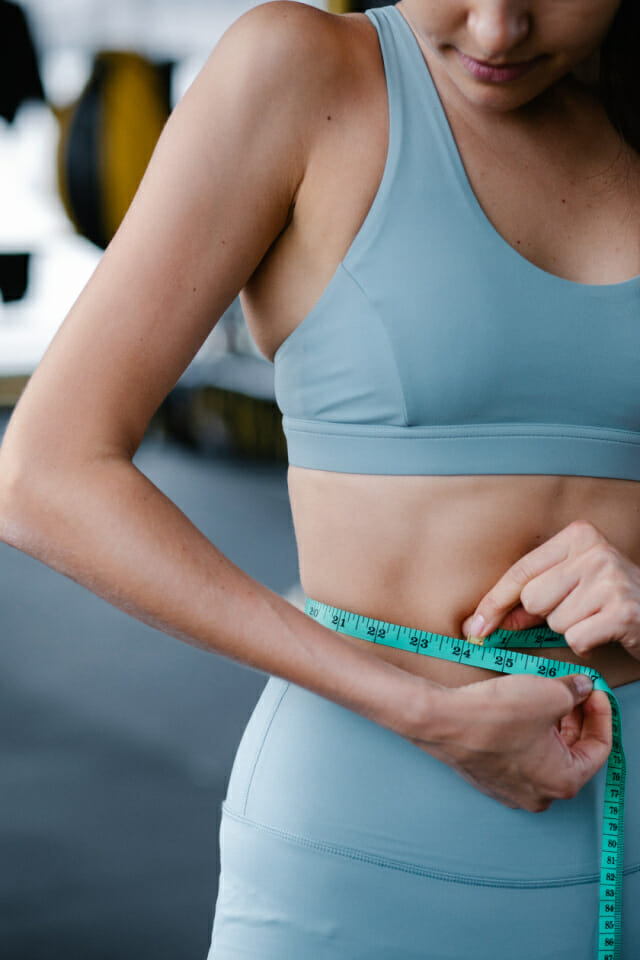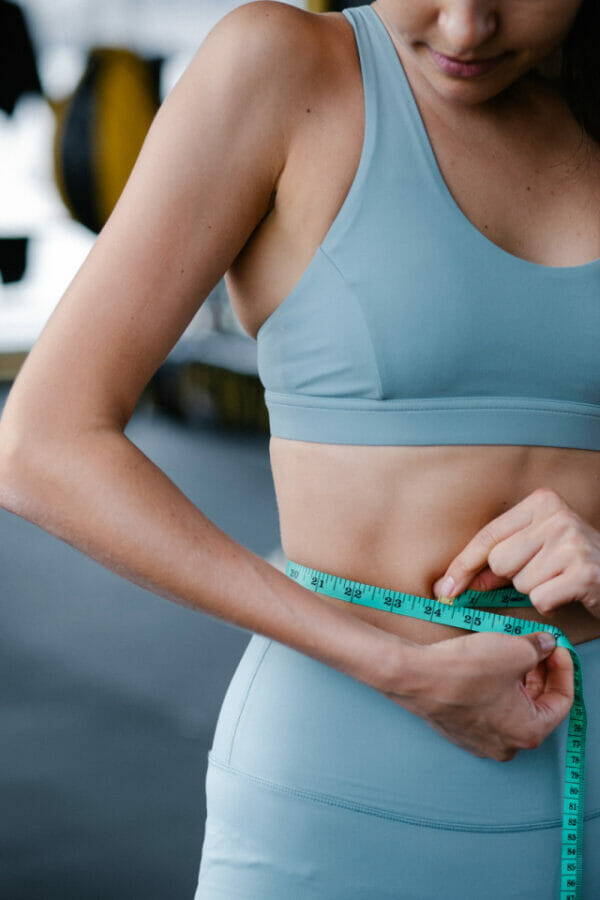 Many people find that when they are diagnosed with coeliac disease and switch to a gluten-free diet that the weight naturally falls off and their digestive issues improve. However, this isn't always the case.
There are a lot of gluten-free products out there that are loaded with sugar and aren't healthy. You may find that meal prep and making your own food from scratch can help you shred kilos easily and efficiently.
Mum diagnosed with coeliac was able to easily adjust and lose 21kg
Melanie Mansfield has managed to lose 21kg in 10 months by following the 28 Day Weight Loss Challenge.
Amazingly, the 36-year-old mum, who was recently diagnosed with coeliac, has gone down from a size 18/20 down to a size 14/16 top and 16/18 bottom.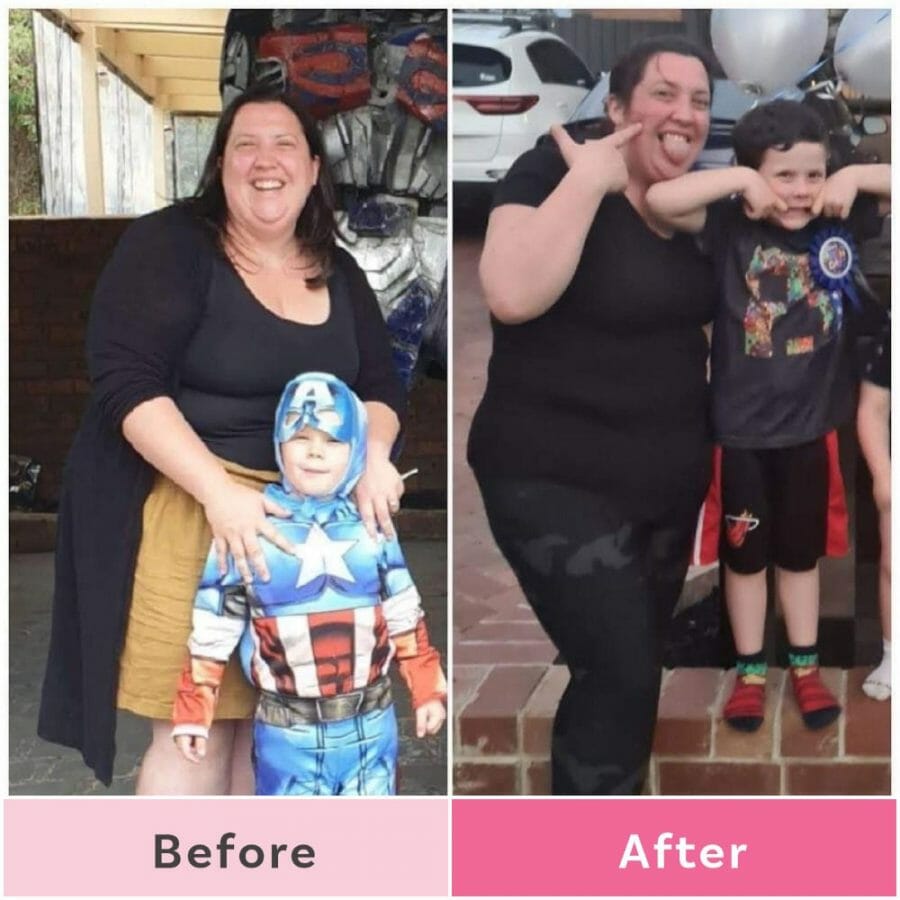 The defining moment for this Melbourne mum of two was when she was unable to carry her three-year-old.
"During lockdown in 2020, I went to a national park with my children to explore, and my youngest was tired and couldn't walk any more," she says.
"He needed to be carried and I couldn't hold him for long. My friend had to take over to get him to the car. He always was on the higher end of the weight percentile, but as a mum not being able to look after him completely, I felt so disappointed in myself."
How this mum lost 21kg in 10 months and adjusted to the coeliac diet
That's when Melanie decided to jump on the health weight loss band wagon.
"My Fitbit says my resting heart rate has improved. I can now confidently ask a friend to go for a walk and know I can last the distance," she says.
"I was diagnosed with coeliacs disease. Pre-healthy mummy this would have been a huge adjustment to my life. Because my lifestyle is different and I plan my meals of the week, I could just adjust my meal plan to select gluten free options."
How Melanie was able to transition to a coeliac diet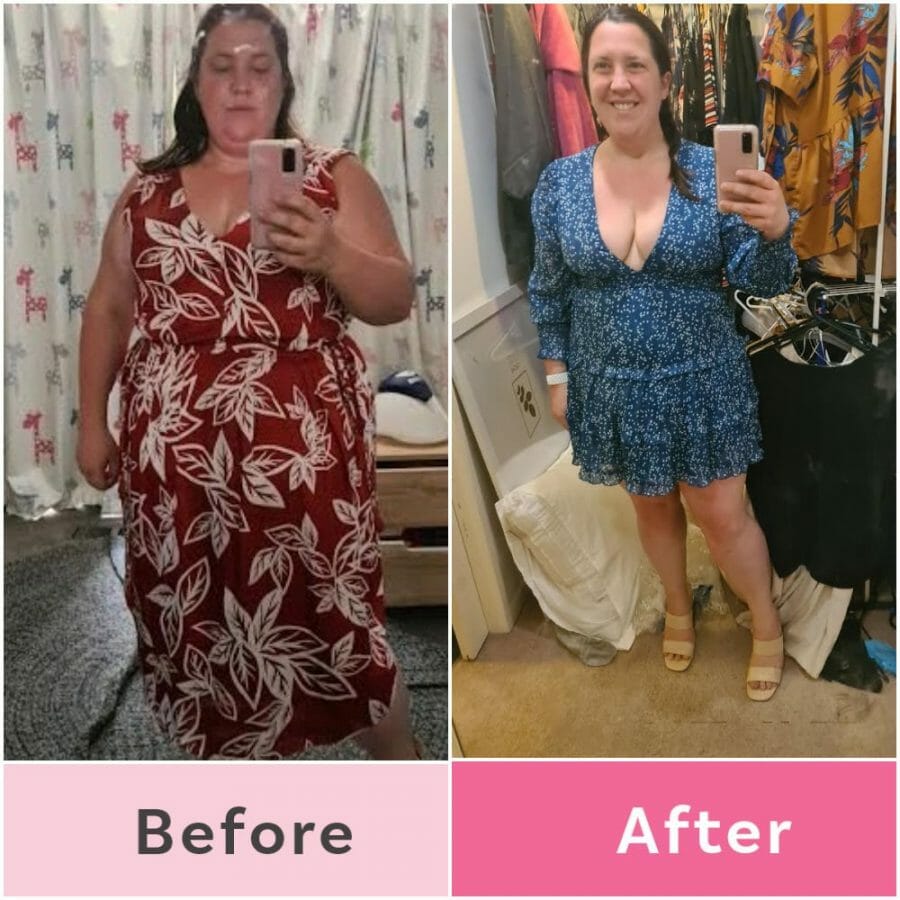 Best of all, Melanie says she is seeing a massive improvement in her physical and mental health.
"I found the transition in my dietary requirements surprisingly easy. Mostly because I am in the routine for searching recipes to make my meal plan every week," she says.
"I usually change quite a bit to meet my families needs anyway. I clicked on gluten free in the recipe filter and went about my plan as normal.
"If this had have been before the Healthy Mummy, it would have been incredibly overwhelming not knowing where to start, as my diet was so wheat heavy and convenience based prior to changing to hm recipes.
"My focus on my transition to gluten free has been more focused on learning what Ingredients have gluten rather than needing to change everything.
"I cook a lot of what I eat from scratch. With gluten free you need to do this for most meals so I was already in the routine of cooking 95% of what I eat."
Melanie's 3 tips for success
Use the app to record your food
Tailor your meal plan to food your family would like to eat.
Keep your meal plan simple, repeat snacks etc so it is only one batch or prepping
Advice for others wanting to lose weight
1. Don't give up. I have taken "breaks" where I have still used Healthy Mummy recipes and kept active, however when I follow the meal plan, prep and recording I always get better results.
2. Try different foods to shake things up. The variety of recipes on the app is amazing. I can usually find recipes to make snacks and meals from my pantry or fridge items which I love. For my work days I love making things like the Mexican lasagne on the weekend and having that for dinner on a work day so all I have to do it put it in the oven.
Thankfully, I was diagnosed at the beginning of the 12 week challenge so I was committed to The Healthy Mummy menu planning 100% and I do think The Healthy Mummy is the main reason I have been able to transition so easily.
Despite being diagnosed with coeliac disease, Mel has lost almost 30kg in 5 months!
After living with a number of chronic health conditions including coeliac disease, mum-of-three Melanie has managed to lose 29kg in just five months with the 28 Day Weight Loss Challenge!!
Not only that, her husband has also lost 8kg without even realising he was eating healthier meals!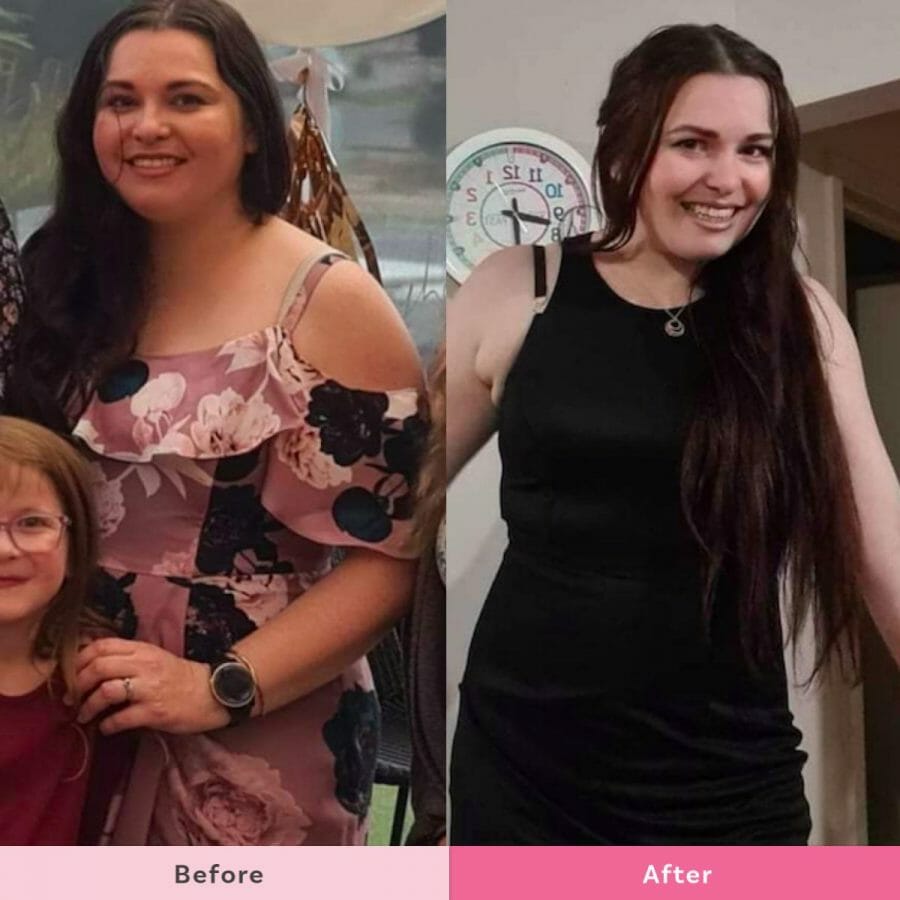 About Melanie
Melanie O Hara is 32 and lives in the Barossa in South Australia with her husband and 3 children.
Melanie suffers from chronic health conditions and chronic pain and admits that trying to think about losing weight seemed impossible. That was until a family event at her nieces christening, where she felt horrified and embarrassed and knew she needed to do something.
"Everything I'd tried before in the past I failed. I was diagnosed with coeliac disease and I felt like I couldn't eat anything anymore, which was silly because I could it was just an adjustment!"
"I wanted my life back and my health back!!"
Melanie was also suffering from FND (Functional Neurological Disorder), which causes a problem with the functioning of the nervous system and how the brain and body send and receive signals.
It's also called called conversion disorder and is a complex condition where patients experience physical neurological symptoms, but without a clear structural problem in the nervous system.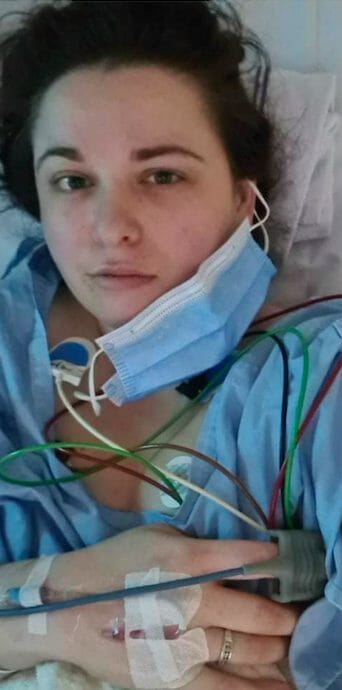 Finding the Healthy Mummy
Determined to lose weight and deal with her health conditions head on, Melanie signed up to the 28 Day Weight Loss Challenge and has lost a whopping 29 kilos. Not only that, since overhauling her diet and cutting out gluten and sugar, her health symptoms have massively improved.
"I am now in remission! I've not had any seizures since my health journey started! The brain fog is gone. My pain levels are down and i feel like a somewhat normal human again!"
"My mental health has always been a struggle. I've never been so mentally strong and positive in my life. That for me has been the most amazing result! Yes the physical change is what others see and congratulate me on but for me the most amazing thing is the mental change!!"
"Actually learning to love myself has been the amazing and rewarding part!!"
What's more, Melanie's family are all benefiting from the Healthy Mummy meals. Not only do they love them, Melanie's husband hasn't even noticed the 'healthy food'.
"It took him a month to ask because he also lost 8kg! He said, 'We haven't changed our food so why am I losing weight?' He was blown away and shocked because he didn't even notice!!"