Weight Loss Mum of the Year: Chloe Cox has lost 40 kgs in just 15 months of following The Healthy Mummy
Chloe Cox is a very resilient and inspiring mum. She has overcome many trials and tribulations over the years through it all she has found the determination and strength to change her life and lose an amazing 40kg.
Chloe Cox knew she needed to change her ways for her health and also so she could be the best mum to her kids.
She is a mum of two kids under two and wanted to find something that would completely cater for time-poor mums, something gluten-free and something that caters would be breastfeeding friendly.
With the tools she has learned from The Healthy Mummy 28 Day Weight Loss Challenge, she has been able to avoid emotional eating when times have got tough for her and has managed to continue towards her goal.
She has since lost an amazing 40kgs and taken back control of her life to make her one of our 2018 Weight Loss Mums of the Year.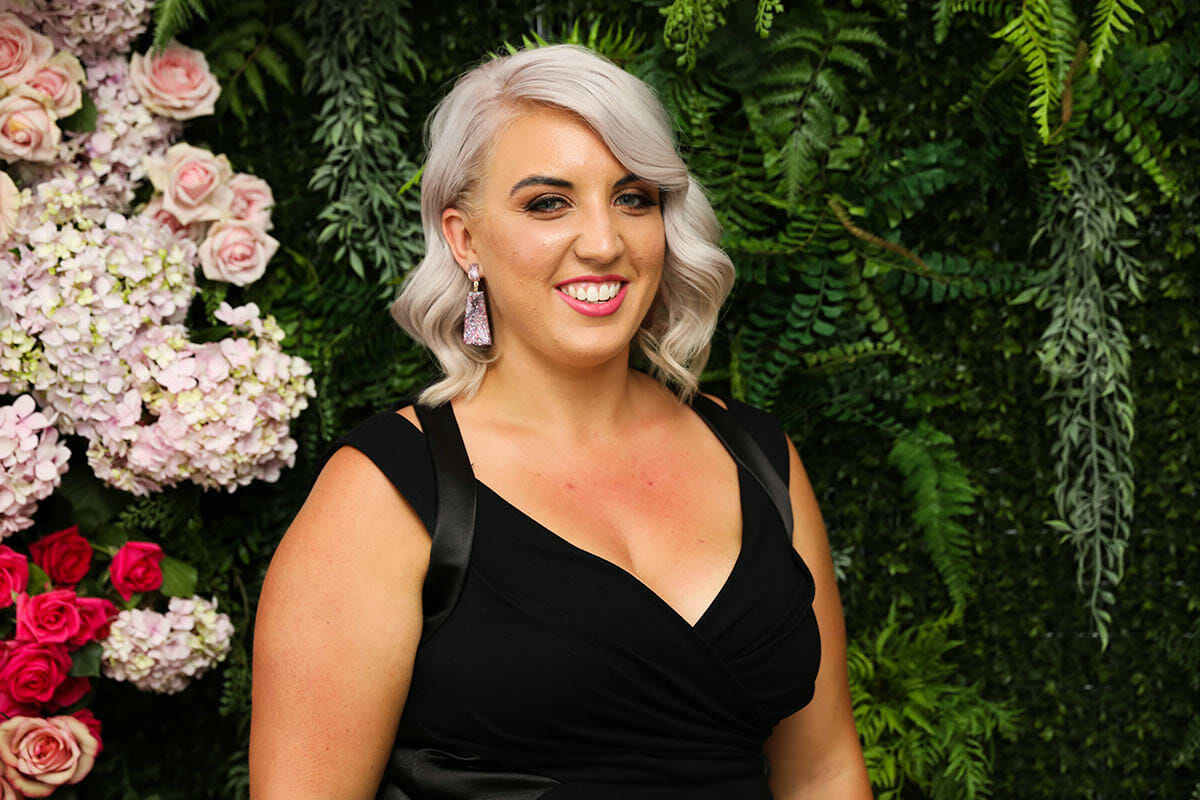 Chloe's journey of health and weight loss
Chloe suffered from Postnatal Depression with her first child and her life started to go downhill from there. Her relationship with her husband suffered dramatically, as did the bond between her and her daughter. She was so incredibly scared of that happening again with her second baby.
She knew that she needed to change her lifestyle for the better.
"Two weeks postpartum, with an 18-month-old, I weighed 113kgs*. It wasn't so much the number I was focused on, it was how I felt and my ability to function as a mum to a busy toddler that didn't sleep and a newborn."
"I was so tired, lethargic and unhappy all the time and almost felt numb and it needed to change. I needed to do something for me, but be beneficial for the whole family."
"I had two babies in 18 months, gaining a considerable amount of weight with both. I was already beginning to suffer health issues because of my weight. I was 22 years old weighing in at 120kgs."
"I didn't want to make the excuses anymore, I wanted to look back in six months and be proud of the changes I had made."
"Also, as a young family on a single income things were tight. I saved enough to join the 28 Day Weight Loss Challenge and couldn't believe just how much money we saved on groceries!"
"We were spending $250-$300 A WEEK on groceries for three. Now we spend $150 for four, two of which are in nappies. The 28 Day Weight Loss Challenge well and truly paid for itself week after week."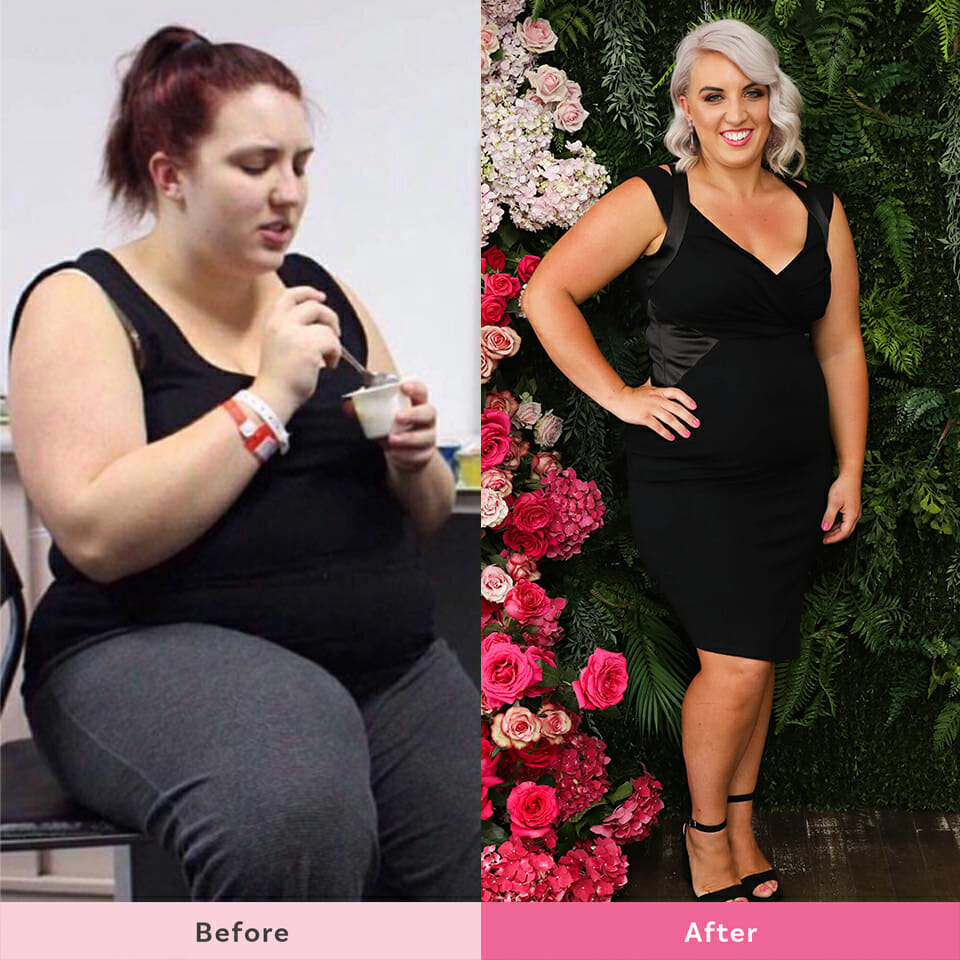 Finding The Healthy Mummy
"I didn't like what I saw. Not only was I bigger than I thought I was, I just looked so unhappy and uncomfortable," Chloe says.
In 2016, after welcoming baby number two into the world, Chloe joined the 28 Day Weight Loss Challenge. Within 15 months, Chloe had lost a whopping 40kgs.
Since, Chloe has gone on to fall pregnant with baby number three and says her third pregnancy was actually her first low-risk pregnancy – kudos to her amazing, inspiring weight loss. "My first two pregnancies – I had reoccurring bleeding that ended in bed rest along with high blood pressure that was directly related to my weight," she says.
Chloe was introduced to The Healthy Mummy by a very special friend. "A beautiful friend added me to The Healthy Mummy Facebook page late one night," she explains. "I signed up to the 28 Day Weight Loss Challenge and purchased a smoothie tub instantly."
"I have food intolerances and was breastfeeding my son so I assumed there would be nothing out there gentle enough for my tummy and his. But the Healthy Mummy Smoothies have been exactly that."
"I lost 40kgs* in the 15 months as I breastfed my son. Never in my wildest dreams did I think losing such a large amount of weight, while feeding my bub and exercising, would be possible. I believe I owe it all to The Healthy Mummy Smoothies."
Chloe was also elated that this time around, she had no breastfeeding issues. She was able to breastfeed her second bub for 15 months. "I credit my 15 month long breastfeeding journey with my second bub all to The Healthy Mummy Smoothies," she says.
"I started using the smoothies as soon as they arrived on my doorstep and quickly noticed an increase in my supply. I felt like I was having dessert for breakfast but I knew it was a healthy, nutritious meal and one that was helping my milk supply! Is there anything better than that?"
"We then got to the dreaded cluster feeding stage when the growth spurts started, the first day I just rode it out. Day two came around and I thought 'why not have another smoothie?'
So I whipped up an afternoon tea smoothie right before my little man would start to fuss and want to feed for hours on end. AND IT WORKED! While he was still cluster feeding, it was nowhere near as long."
"I continued to do this all throughout our breastfeeding journey and each time was blown away at just how much a delicious smoothie could help my milk supply. I love that I can have a decadent chocolate smoothie that resembles a McDonald's thick shake and lose weight!"
The inspiring mum is now working on her next health and fitness goals and says, "I am more confident than I thought I would be," she says.
A self-confessed chocolate fan, Chloe now gets her chocolate fix from Healthy Mummy sweet treats and has now got her chocolate cravings well and truly under control by having healthier chocolate snacks.

It's not always about what is on the scales
Ever since Chloe was a teenager, she has strived to get down to 65kg. However, while on her Healthy Mummy journey she has realised the number on the scales isn't always the best way to measure success. Chloe lost an incredible 40 kgs* using The Healthy Mummy 28 Day Weight Loss Challenges and reminds us all that it's not always about the number on the scales.
After all, the scales can remain the same (and even go up – thanks to muscle mass), but you can drop in dress sizes. Focussing on smaller goals has enabled Chloe to see the most success – for example, drop a dress size this month. Lose 2kg the next.
Chloe says, "Over the weekend I realised that even though the scales haven't budged much in months, my body really is changing."
"I can see changes in other ways when the scales aren't moving but find it a lot harder to see the changes within myself as I think a lot of us do," says Chloe of her ongoing weight loss journey with The Healthy Mummy.
Chloe has banned herself from using the scales and is relying purely on the photos and her measurements. "It is a hard habit to break but I'm so glad I have done it, and not focusing on the pesky number on the scales feels so liberating.
I am eating right, I'm exercising every chance I get – some days more than others but that's life with a one and two year old and a night working hubby. I feel so much better, I can see the results, my clothes are looser and that number on the scales won't change the feeling I have!"
Meal planning and exercise is the key
After a little while Chloe was customising her meal plan and shopping with ease, the 28 Day Weight Loss Challenge just slotted into her family's life easier. She initially didn't tell her hubby.
"Since we had met I'd been chasing my dream body, following every fad diet in the spotlight only to have nothing work. So I didn't want to hear his groans and complaints."
"A few dinners into the 28 Day Weight Loss Challenge, he started commenting on how amazing the meals had been, asking where I was getting these recipes from."
"So I spilled the secret, to my surprise he then started going through the app requesting specific meals. As soon as I started making the amazing 28 Day Weight Loss Challenge snacks he too was hooked."
Along with the meal plans, Chloe started exercising as soon as she got the go-ahead from her obstetrician. The first thing she did was introduce walks into her daily routine. She says that exercise was good for her physically but also mentally. "With two children under two I needed to get out of the house, even if that was un-showered with bed hair," she explains.
"As my fitness increased I started doing the challenge exercises and attending a local boot camp. This was way out of my comfort zone and pre-children I would never have even considered it."
Chloe explains she now goes to boot camp three times a week, she does her challenge exercises daily and she walks every second day.
"Exercise and healthy eating is a part of our everyday life now, it isn't a fad and it certainly isn't a diet."
"To date, I have lost 40kgs* with the help of The Healthy Mummy 28 Day Weight Loss Challenges and The Healthy Mummy Smoothies."
Chloe's Goals For The Future
Chloe and her husband separated this year, but she has managed to continue on her weight loss journey by using all the tools she has learnt from The 28 Day Weight Loss Challenge to avoid emotional eating.
"I'm not sure how much more I want to lose until I reach my goal. I don't want to put an exact number on it. My goal is to be fit, healthy and 100 per cent comfortable in my own skin," Chloe explains.
"We have eliminated most packaged foods from our house, we are eating better than ever, we never feel deprived of anything."
"Our children are better behaved and sleeping better than ever all thanks to The Healthy Mummy."
Thank you for sharing your story with us, Chloe. We are so happy to read about your progress and how happy you and your family are with your new lifestyle – and you look amazing!
Been inspired by Chloe's amazing results? Take part in the affordable, realistic and easy-to-follow Mums-only Challenge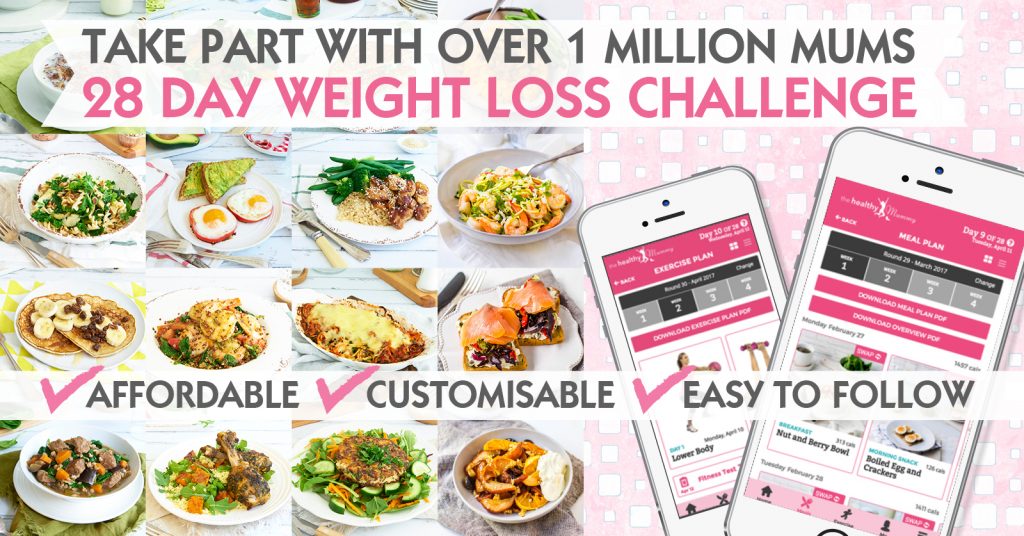 Think of the 28 Day Weight Loss Challenge as the best value personal trainer, dietitian, meal planner, chef and motivational coach with DAILY support – that you have access to every day – without the high cost and all created JUST FOR MUMS.
Each month is DIFFERENT on the 28 Day Weight Loss Challenge. EVERY MONTH you receive NEW 28 Days of FAMILY FRIENDLY customisable meal plans, daily exercise plans with videos and daily support. It's also breastfeeding friendly.
The 28 Day Weight Loss Challenge has been able to help thousands of mums lose more than three million kilograms (combined).