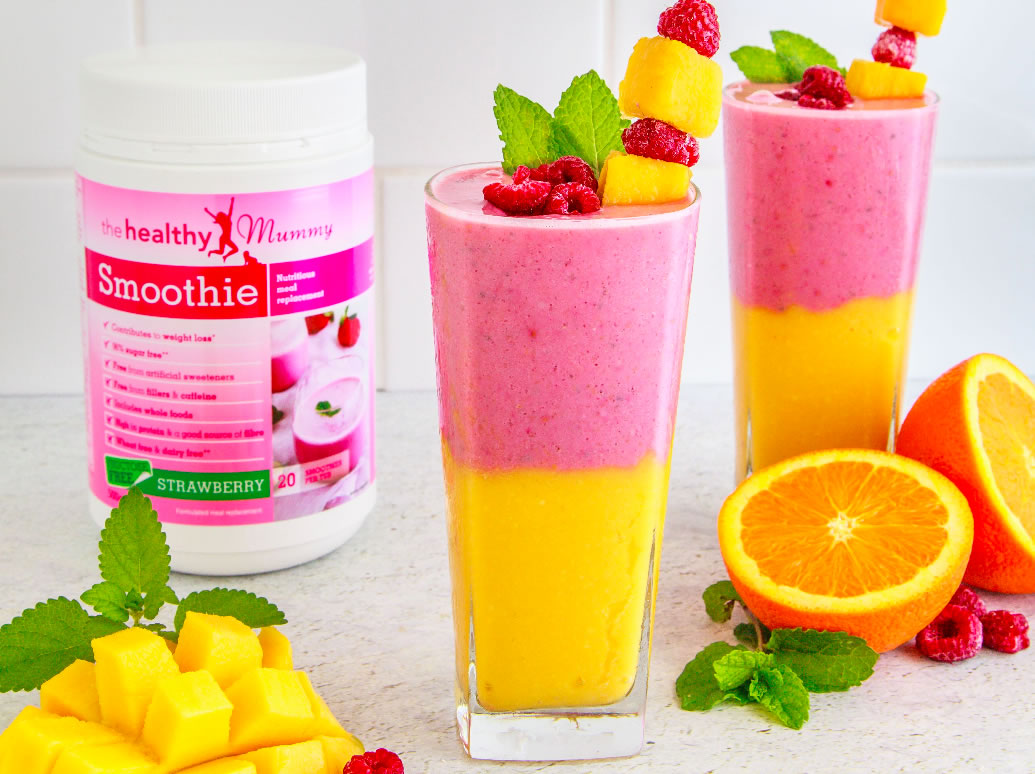 As we all know, being a mum can be exhausting which can leave us too tired to eat the right foods and get the right nutrition in our diets. This is where The Healthy Mummy Smoothie can help.
The Healthy Mummy smoothie has been created to help mums benefit from a wide range of nutrients which can also help support your healthy eating plan and exercise routine if you are trying to lose weight.
The Healthy Mummy Smoothie range has been formulated by leading nutritionists, dieticians and with the input from the Monash University.  It offers an excellent source of essential vitamins, minerals, nutrients & important antioxidants.  It is free from any weight loss accelerants, caffeine, contains no wheat ingredients, no fructose, is 96% sugar free and is dairy free. It is also a non Genetically Modified product.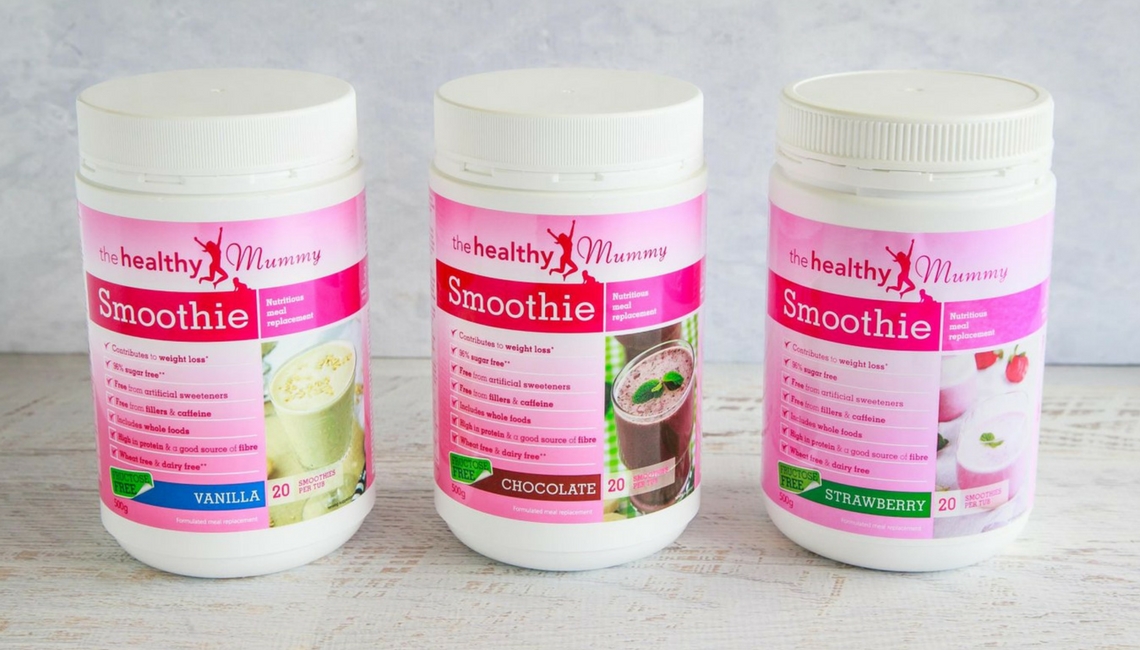 What are the benefits of The Healthy Mummy Smoothie?
It can help with your weight loss when used as part of a healthy eating and exercise plan.
Contains whole foods not refined, processed and synthetic ingredients.
Is Breastfeeding friendly but is used by all mums.
Provides an excellent source of nutrition for energy.
It is low GI, high in protein & high in fibre which helps you feel fuller for longer as well as the fibre content aiding digestion.
It is high in protein & has the lowest sugar content than any other similar product – click here to see a brand comparison table.
It is fast and easy to prepare and tastes delicious.
Can be used as a meal replacement or as a snack.
See what some of mums say in their reviews of our Healthy Mummy Smoothies.

Want more information?
Try The Healthy Mummy Smoothie
The Healthy Mummy Smoothie has been created as a healthy meal replacement product especially for busy mums.
You can purchase our Healthy Mummy Smoothies in our shop here