10 of the BEST Chocolate Smoothie Recipes you MUST TRY!
If you are craving chocolate but are determined to stay on track with your weight loss goals, all you need is a Healthy Mummy Chocolate Smoothie Tub! Try these 10 delicious Chocolate Smoothie recipes.
This is for all the Chocoholics amongst us!! If you are craving chocolate but are determined to stay on track with your weight loss goals, all you need is a Healthy Mummy Chocolate Smoothie Tub! With that in hand, you can pull together heaps of yummy chocolatey smoothie options, guaranteed to satisfy the strongest of chocolate cravings, without ruining your weight loss plans!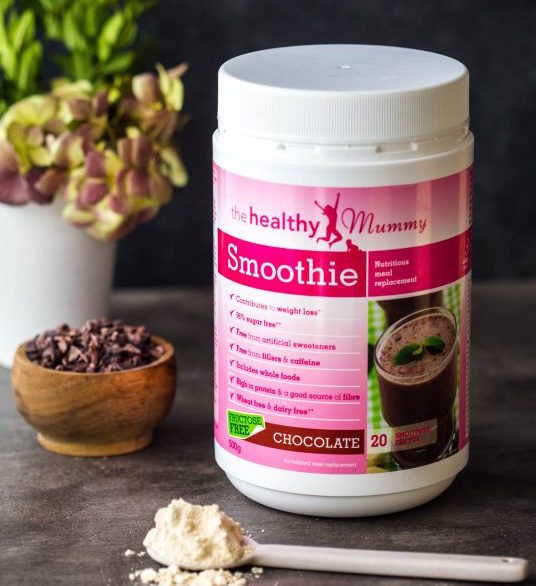 We have put together 10 of the best decadent and delicious Chocolate Smoothie Recipes just for YOU!! Enjoy!
1.Chocolate Coconut Smoothie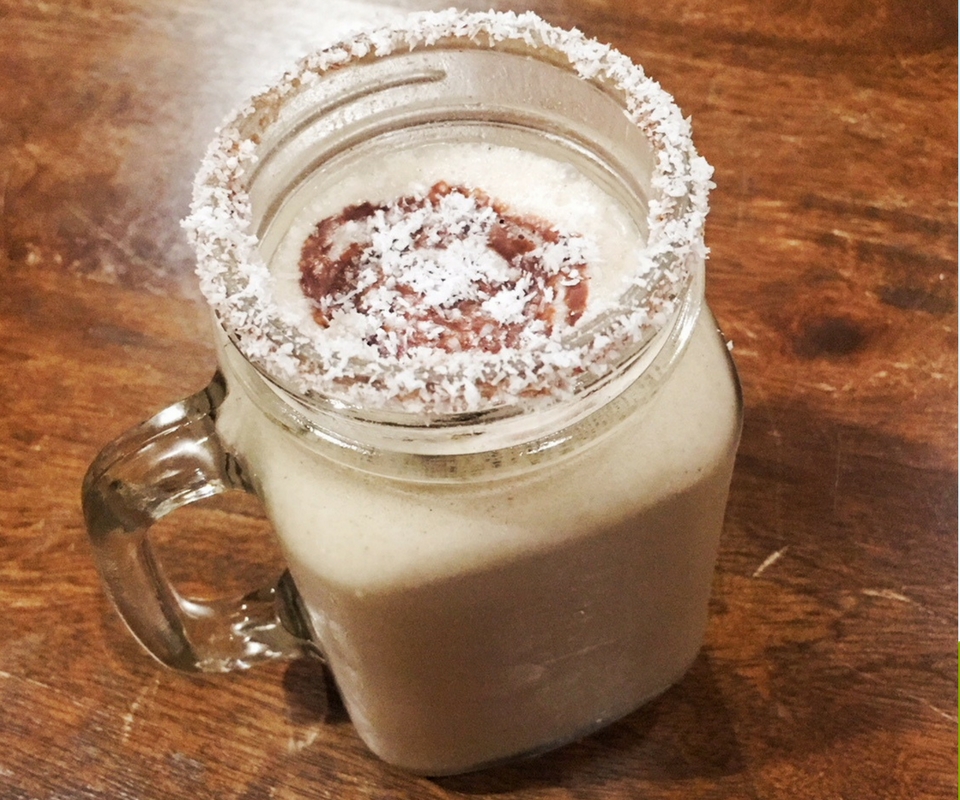 Ingredients
Blend for 2-3 mins
2. Healthy  Chocolate Snickers Smoothie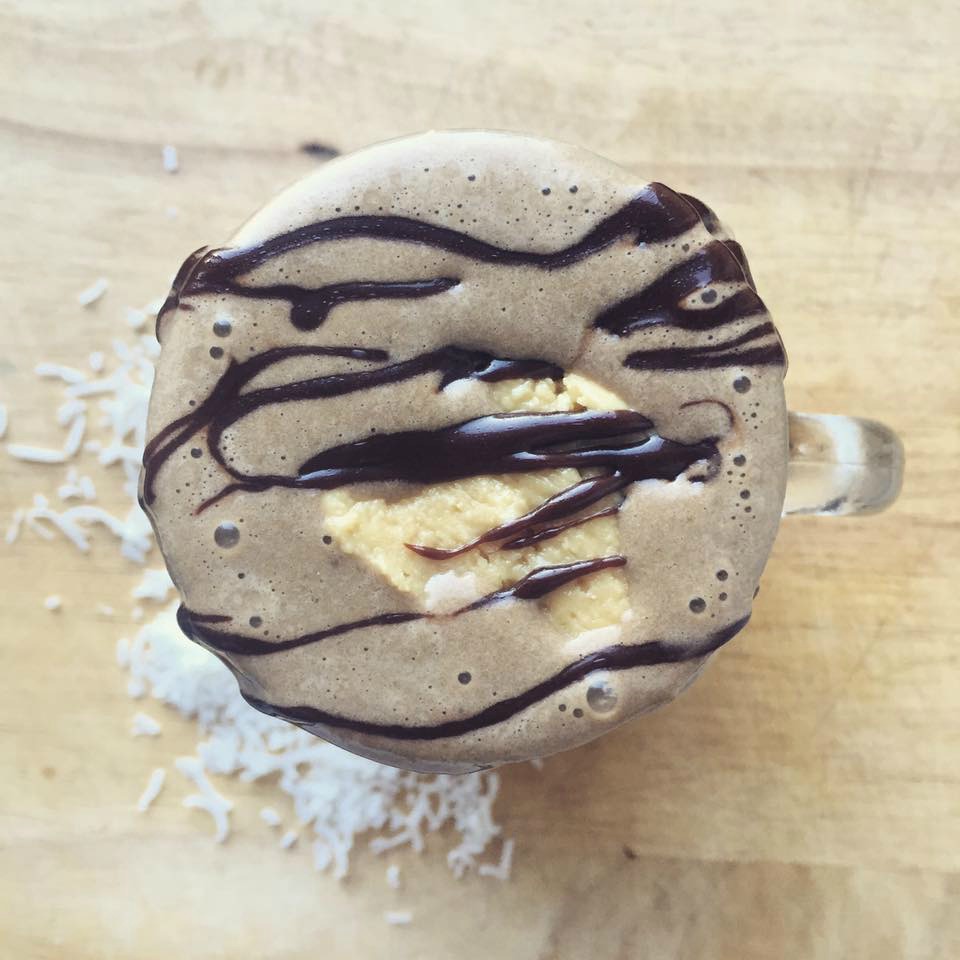 Thank you to Healthy Mummy community member Cat Christ, who shared her 'experimental' Healthy Mummy Smoothie with us which resulted in this AMAZING Chocolate Snickers Smoothie (with extra chocolate, which is always nice).
Put this on your must-try list. It's a winner.
3. The Best Ever Healthy Chocolate Milkshake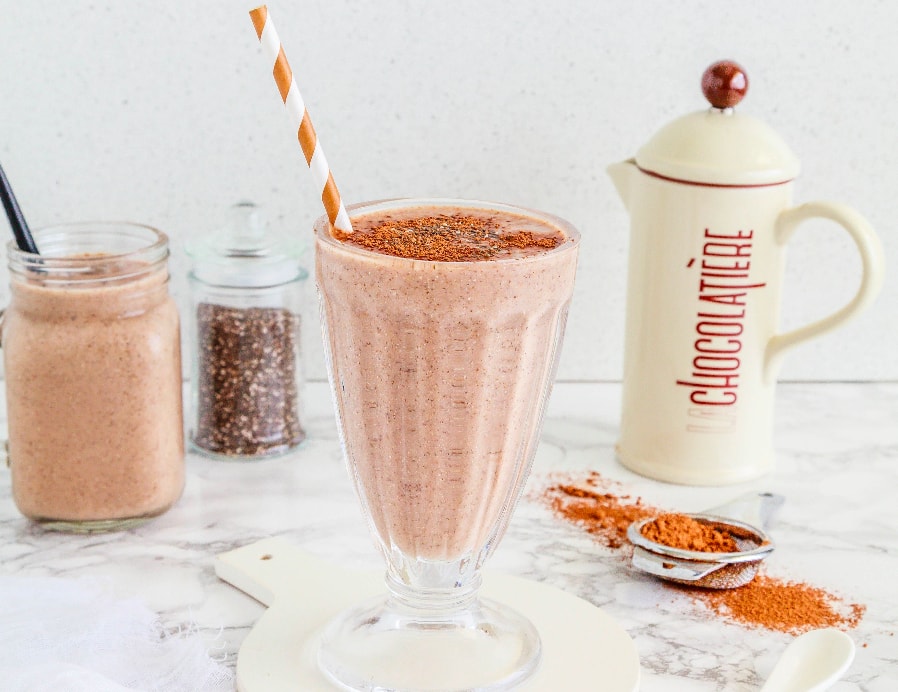 Who doesn't love a Chocolate Thickie! Rich and creamy this Healthy version of a Chocolate Milkshake will give you a nutrient-loaded meal in minutes – plus it tastes delicious!
4. Double Chocolate Smoothie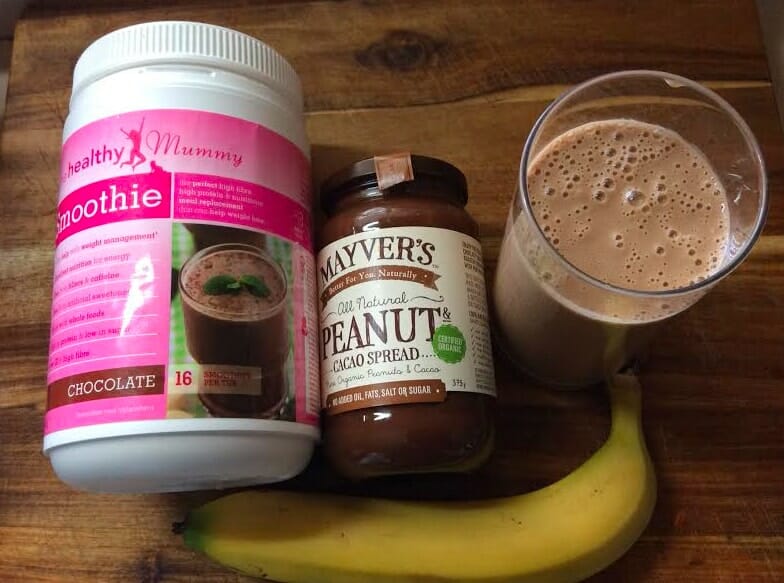 Ingredients
Blend well and enjoy.
5. Nutty Chocolate Weetbix Smoothie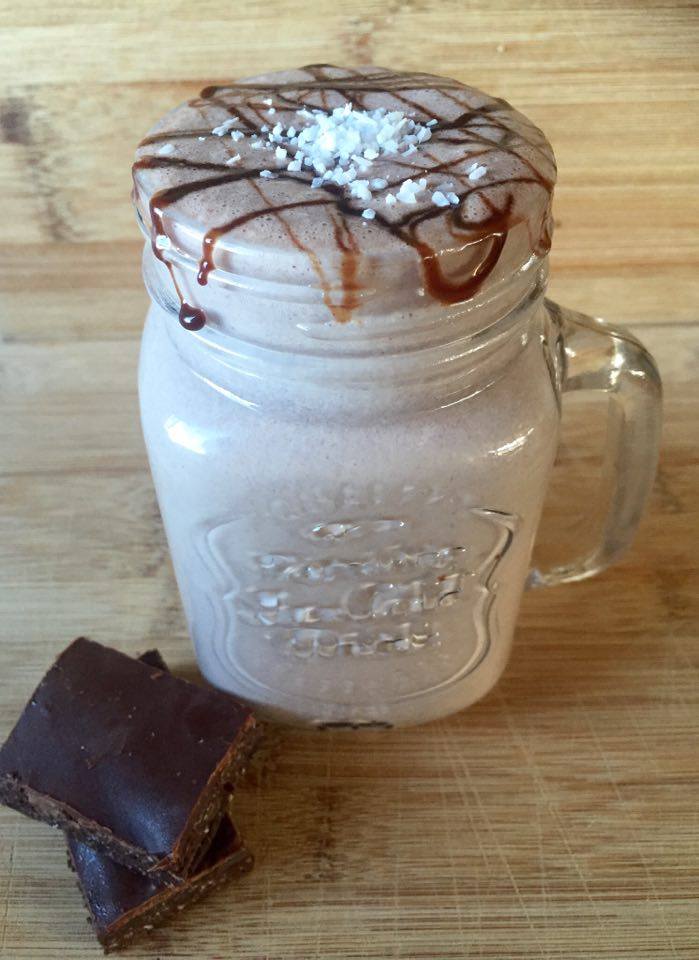 Inspired by the ingredients in one of her favourite Healthy Mummy snacks, 'The Weetbix Slice', Healthy Mummy Community Member Chloe created the Chocolate Nutty Weetbix Smoothie.
6. Healthy Chocolate Smoothie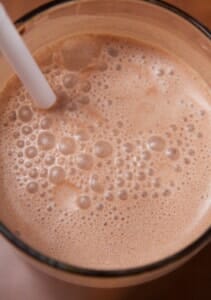 This Chocolate smoothie packs a nutritional punch with super healthy avocado and spinach added – but we promise you will never know it is even in there and the avocado makes the smoothie so creamy and the spinach gives it an extra iron and folate boost – perfect for mums!
Ingredients
Blend for 2-3 mins and enjoy!
7. Healthy Chocolate Banana Bliss Smoothie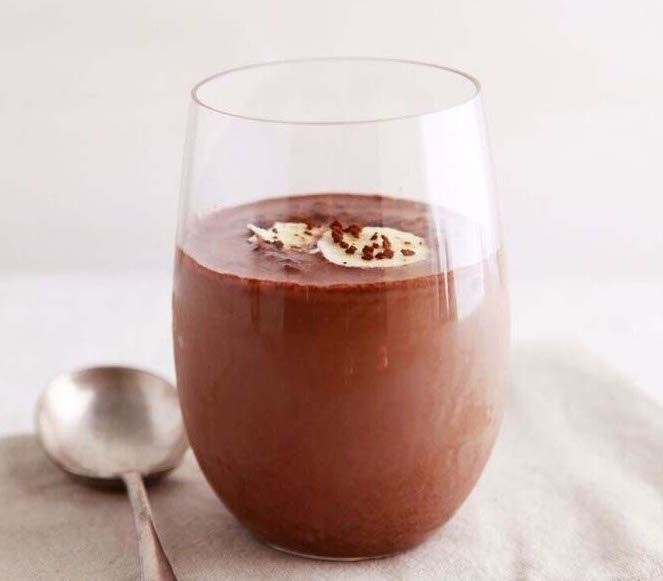 Chocolate Smoothie recipe uses a frozen banana to add creaminess, and make it more like a thick shake.
8. Chocolate and Berry Smoothie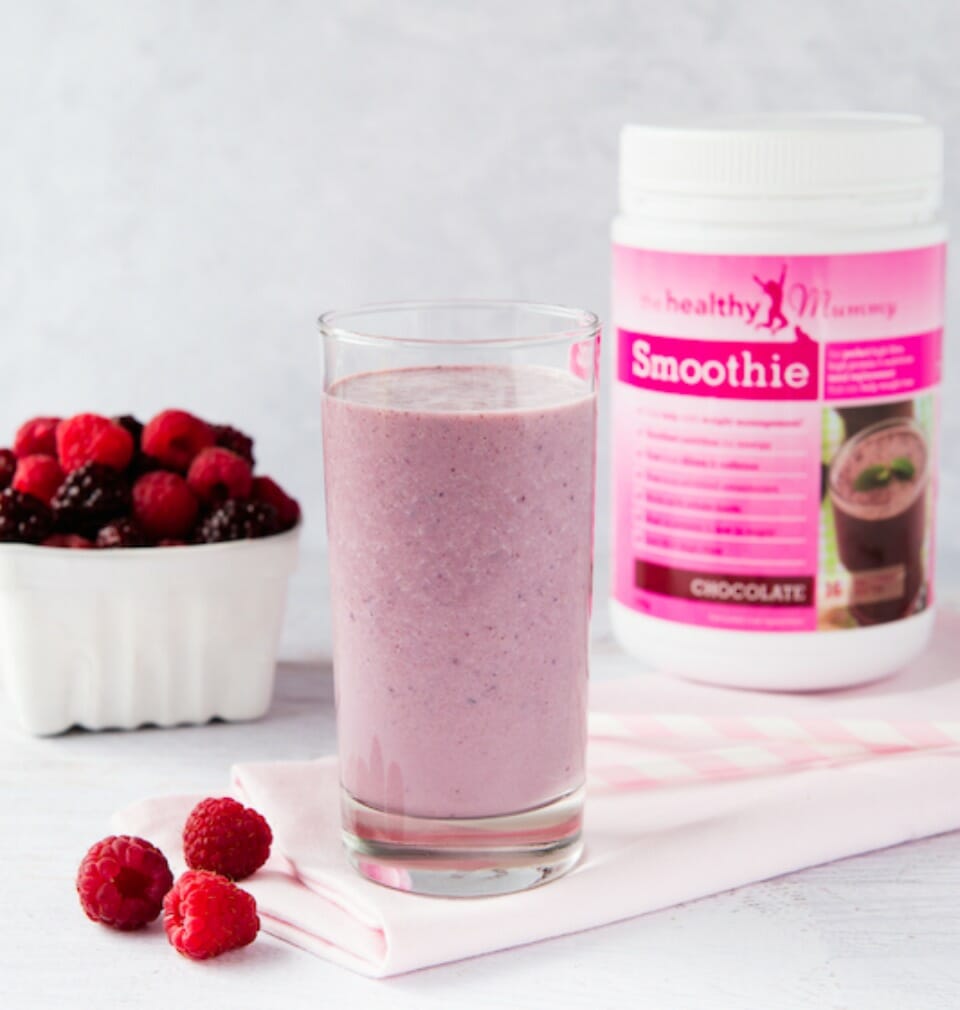 Ingredients:
Blend all ingredients on high until well combined and enjoy!
9. Healthy Chocolate Doughnut Smoothie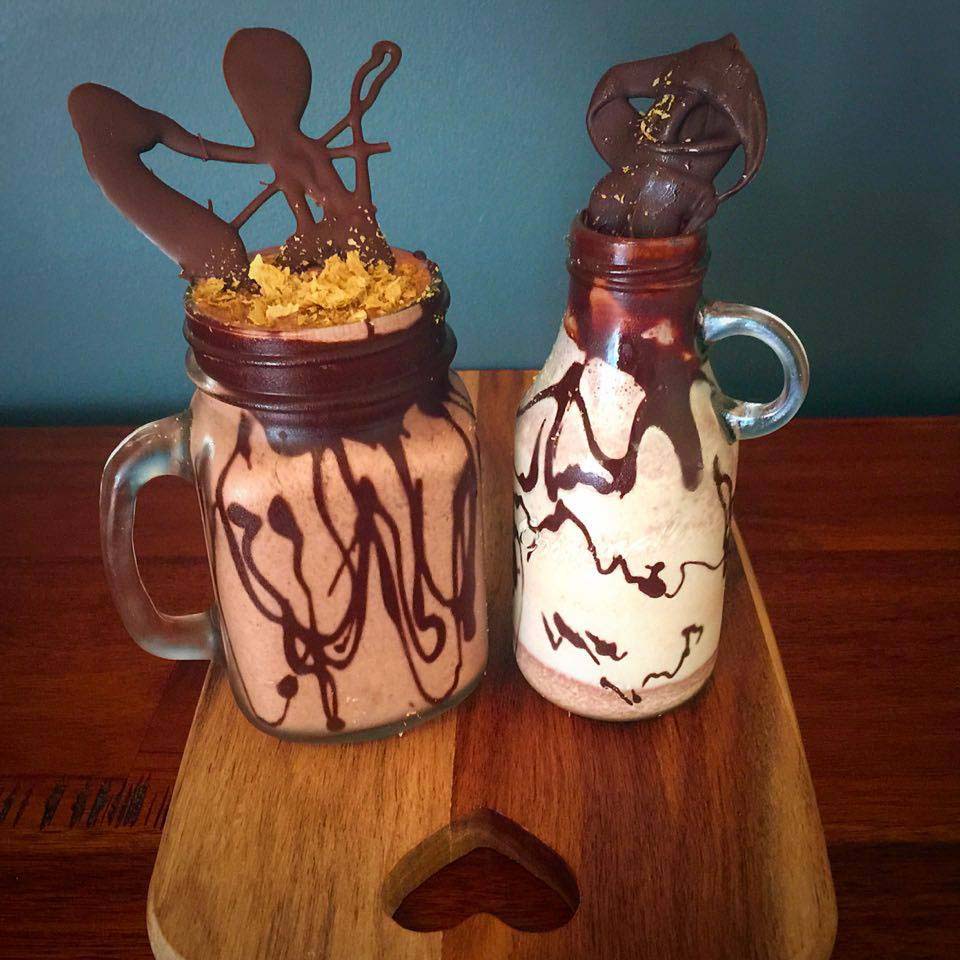 This is NOT any everyday smoothie (not with the added melted chocolate on the top and on the inside of the cup).
BUT we firmly believe in moderation and with two scoops of our Healthy Mummy Smoothie Mix in this decadent delight, you are guaranteed a lot of vitamins and minerals and nutrition with your indulgence!
10. Healthy Iced Chocolate Smoothie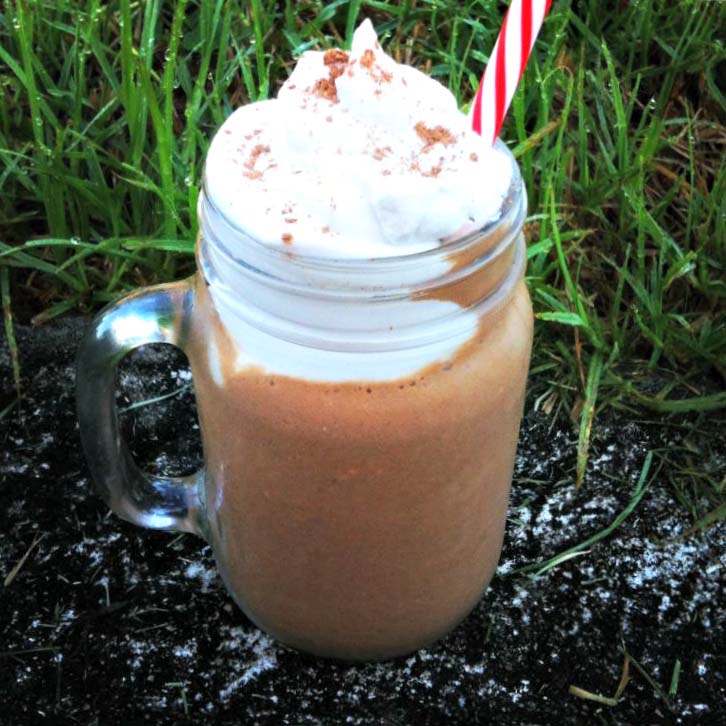 Swap your high-calorie frappe for this delicious healthy Iced Smoothie.
More on The Healthy Mummy Smoothies
Our meal-replacement Smoothies have been formulated by leading nutritionists to be the perfect companion to a busy mum's life when trying to lose weight.
See some of the amazing results Mums have achieved by drinking our Smoothies here.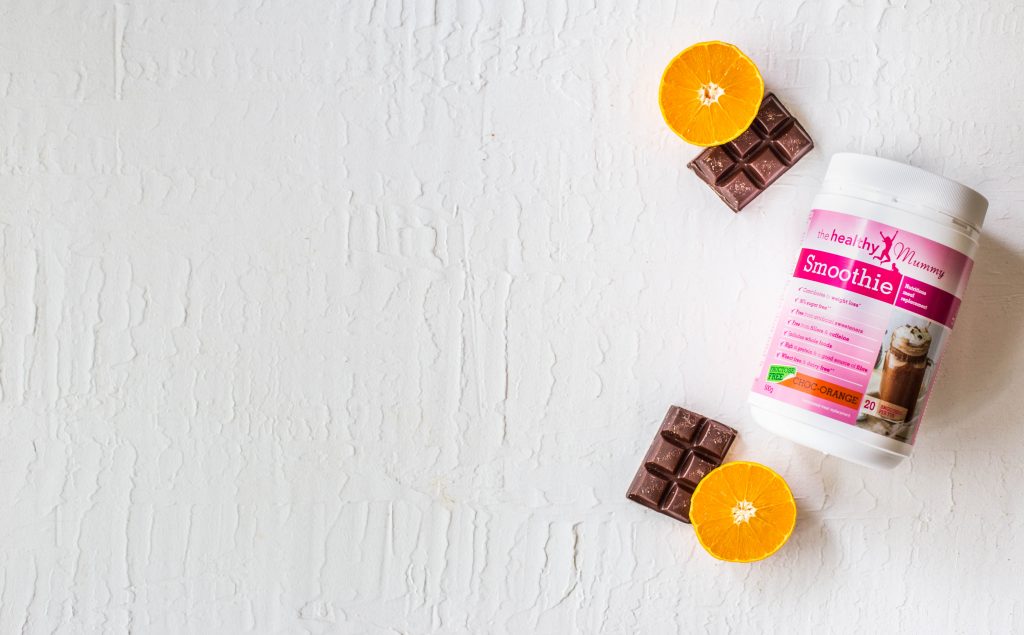 How can Healthy Mummy Smoothies benefit you?
To learn more about our Smoothies and or to purchase yours CLICK HERE.