15 incredible smoothie recipes you can have as a main meal!
Healthy Mummy Smoothies are packed with nutrients and minerals making them the perfect meal replacement and tool for weight loss!
Our Smoothies are a great tool for weight loss! They are low calorie but packed with minerals and nutrients making them ideal as a complete meal replacement! What's more,  The Healthy Mummy's delicious smoothie range contains a mix of high fibre and natural ingredients to keep you full until your next meal.
As busy mums, we often have to rely on food that we can make quickly. But more often than not, we end up skipping meals because we just don't have time. And if you're starving, you're more likely reach for a quick fix (hello muffin from the cafe).
The problem with eating irregularly is that it can mess up your metabolism, as your body begins to store food and this can cause weight gain!
Having a smoothie instead of a meal is a healthier option in some cases, and they are easy to make! Plus, you can add a heap of fruit and veg to your smoothies to jazz them up! We have a bunch of smoothie recipes on our 28 Day Weight Loss Challenge.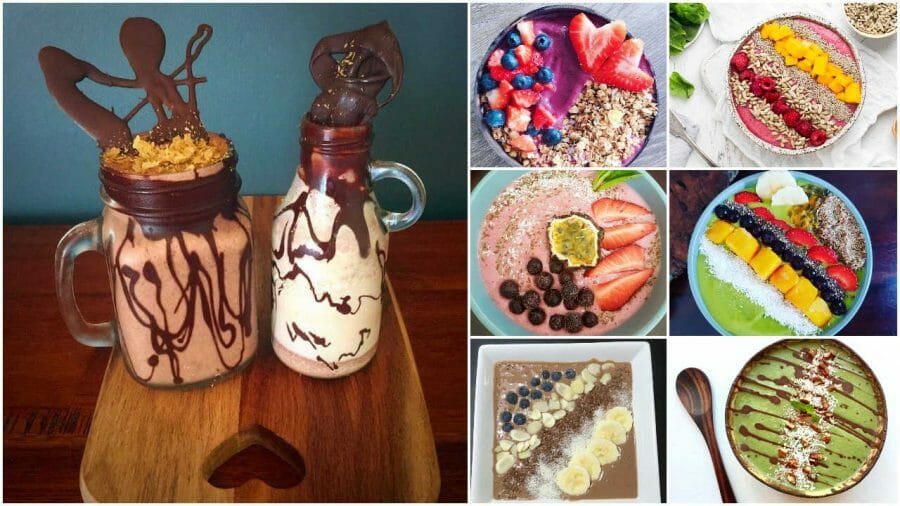 15 healthy smoothies you can have as a meal replacement
1. Strawberry Banana Smoothie Bowl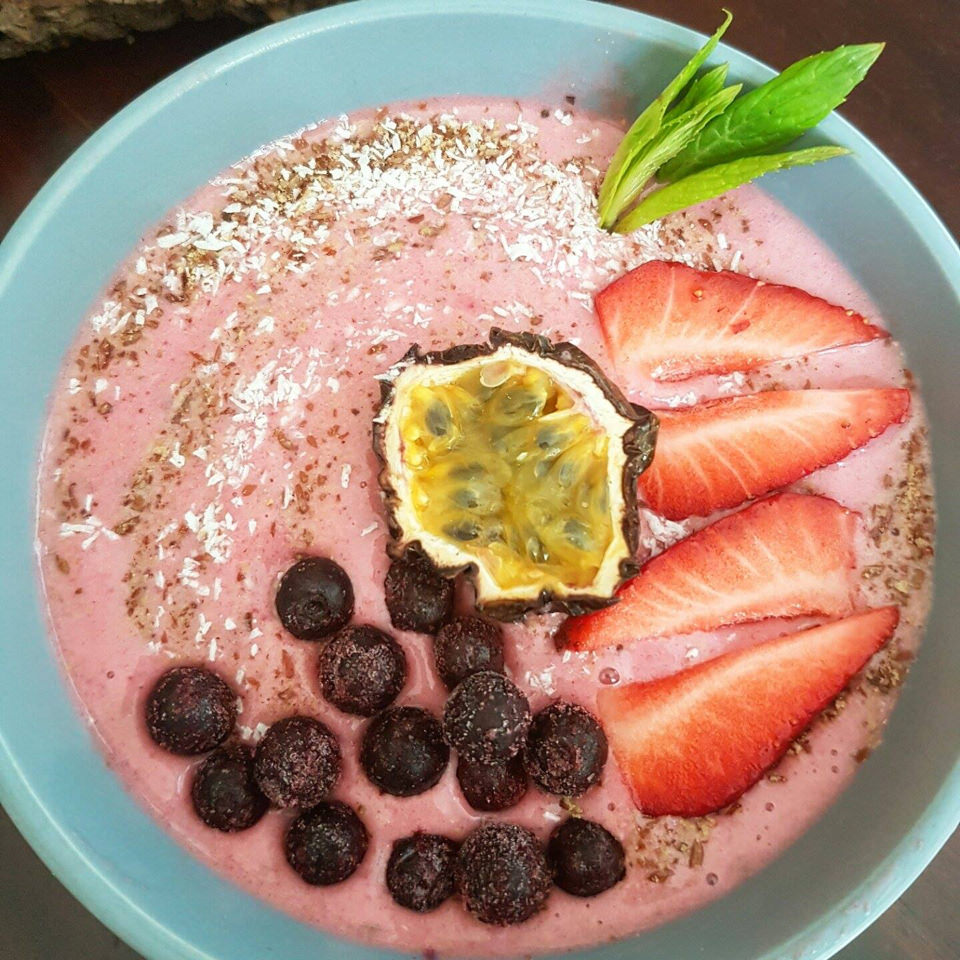 You can have this smoothie at any time of the day – it doesn't just have to be for breakfast! Plus, it's loaded with fruit and refreshing any time of year!
RECIPE:
100ml coconut water
1 serve Vanilla Healthy Mummy Smoothie Mix
1 baby beetroot
1/2 frozen banana
3 fresh strawberries
6 cubes ice
METHOD: Mix together in a blender and top with fresh or frozen fruits, coconut and LSA.
2. Sneaky Snickers Smoothie Bowl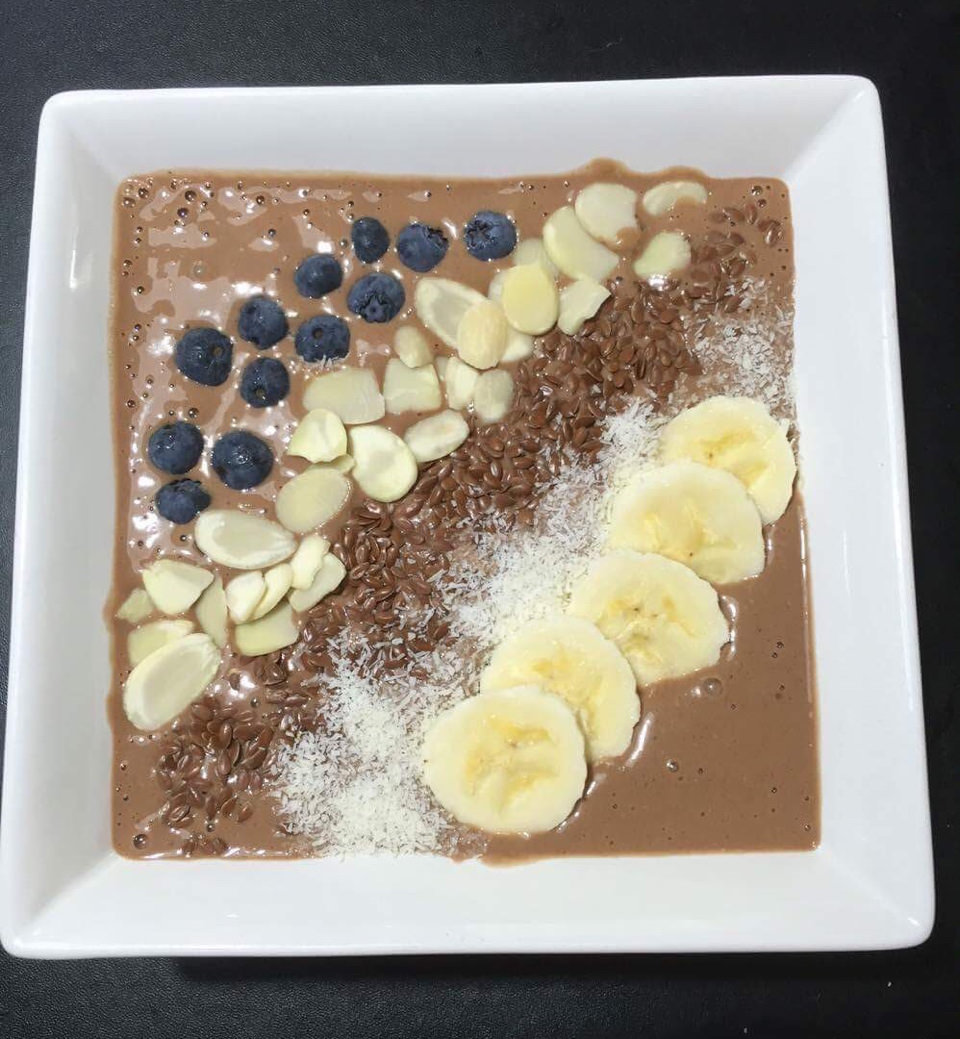 Doesn't this bowl of chocolatey goodness make you want to jump right in?
Healthy Mummy community member Gen Parham whips up a delicious breakfast (Sneaky Snickers Smoothie Bowl) from the Healthy Mummy 28 Day Weight Loss Challenge. 
She adds her artistic flair with banana slices and sprinkles of coconut, almond slithers and flax seeds.
3. Green Booster Smoothie Bowl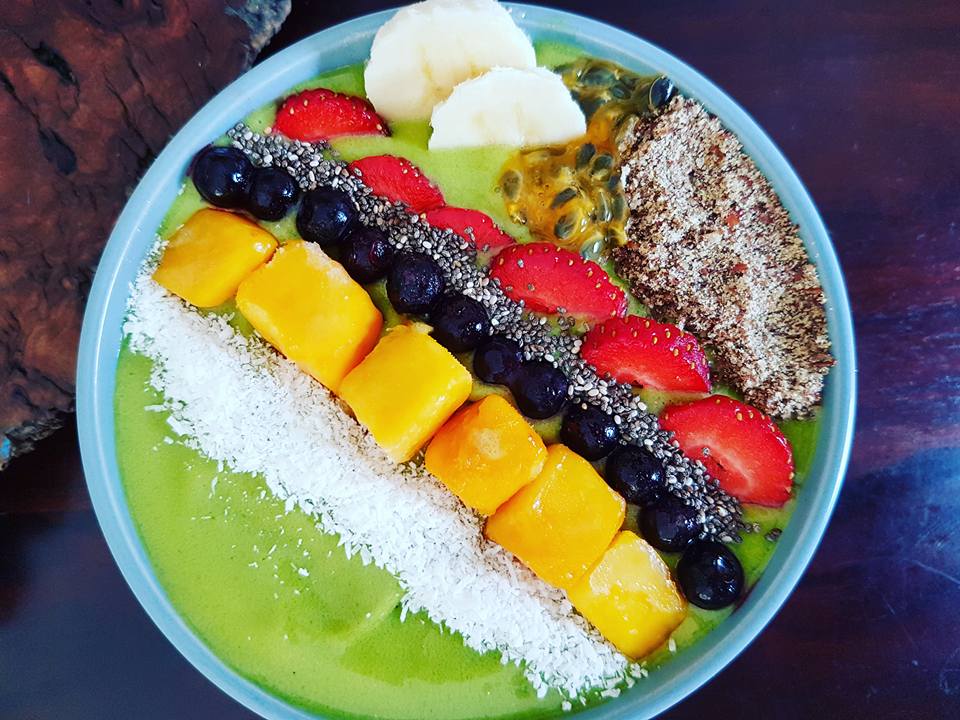 4. Caramel Apple Smoothie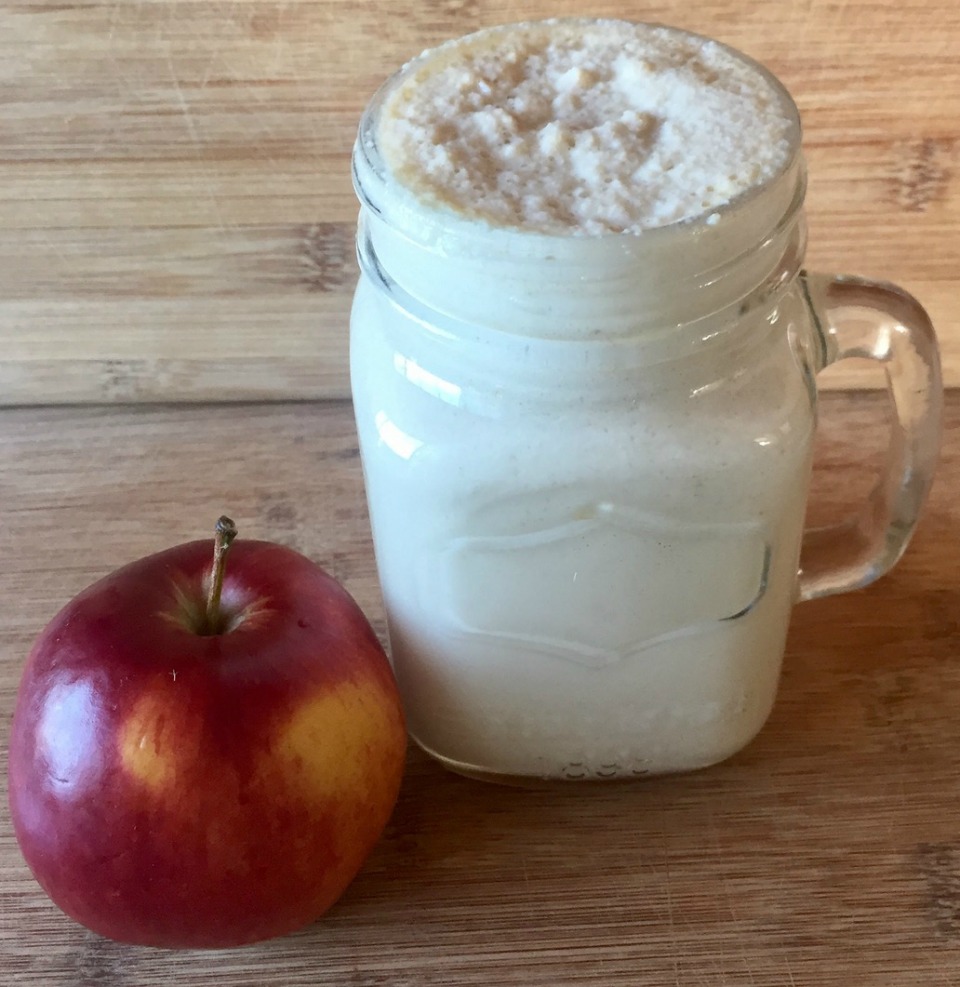 If a delicious slice of homemade apple pie is one of your favourite dessert indulgences, then you're going to love this apple pie-inspired Caramel Apple Smoothie Recipe.While this smoothie is ideal for breakfast, it can also be enjoyed as a light lunch or even when sweet cravings hit of an afternoon.
5. Sneaky Snickers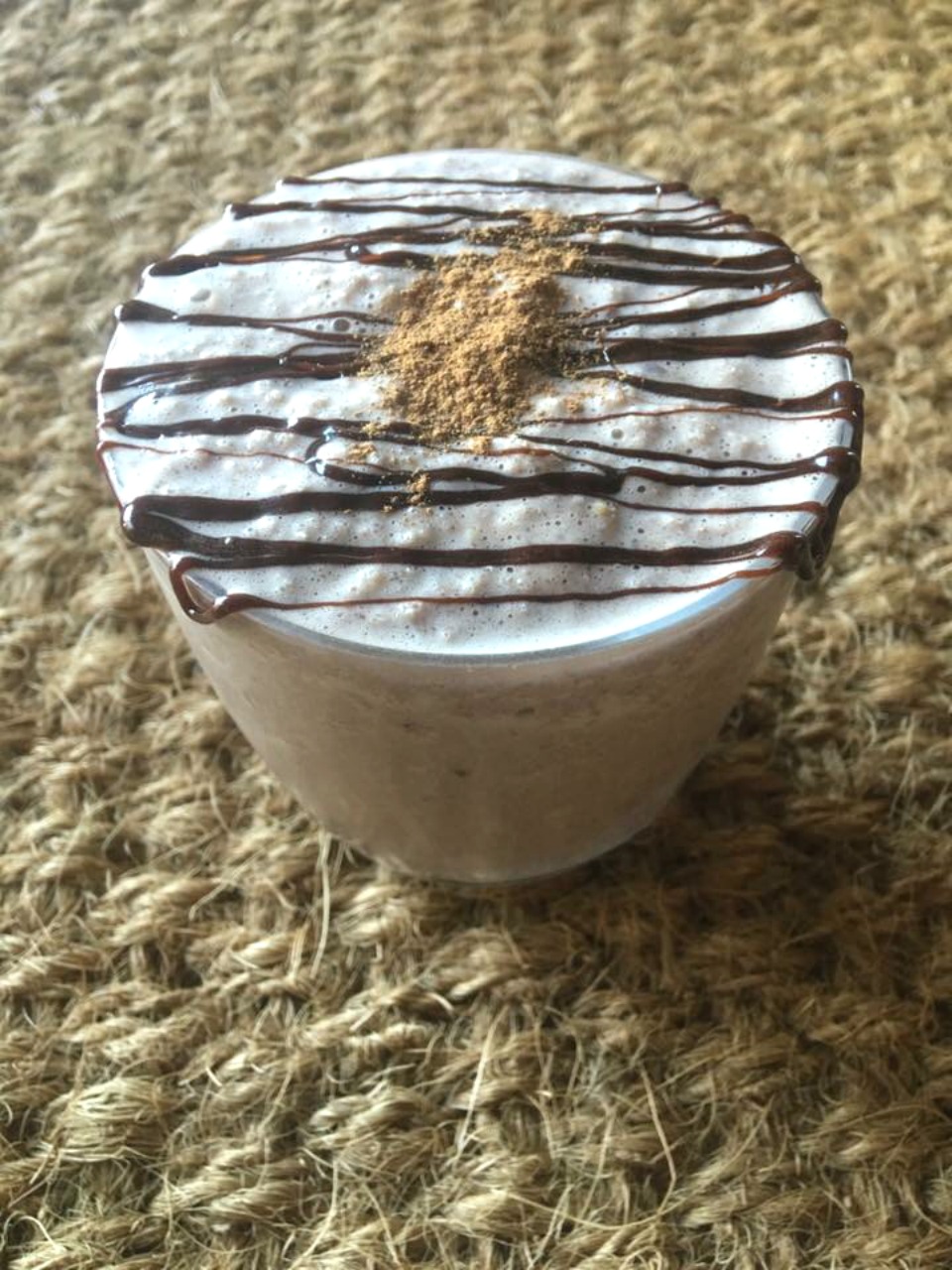 With just six basic ingredients this Healthy Chocolate Snickers Smoothie is one of the favourites on the 28 Day Weight Loss Challenge.
6. Tim Tam Smoothie
This Tim Tam Smoothie is just pure pleasure! You won't believe it is healthy and another one with just 6 simple ingredients you will have on hand.
7. Iced Coffee Smoothie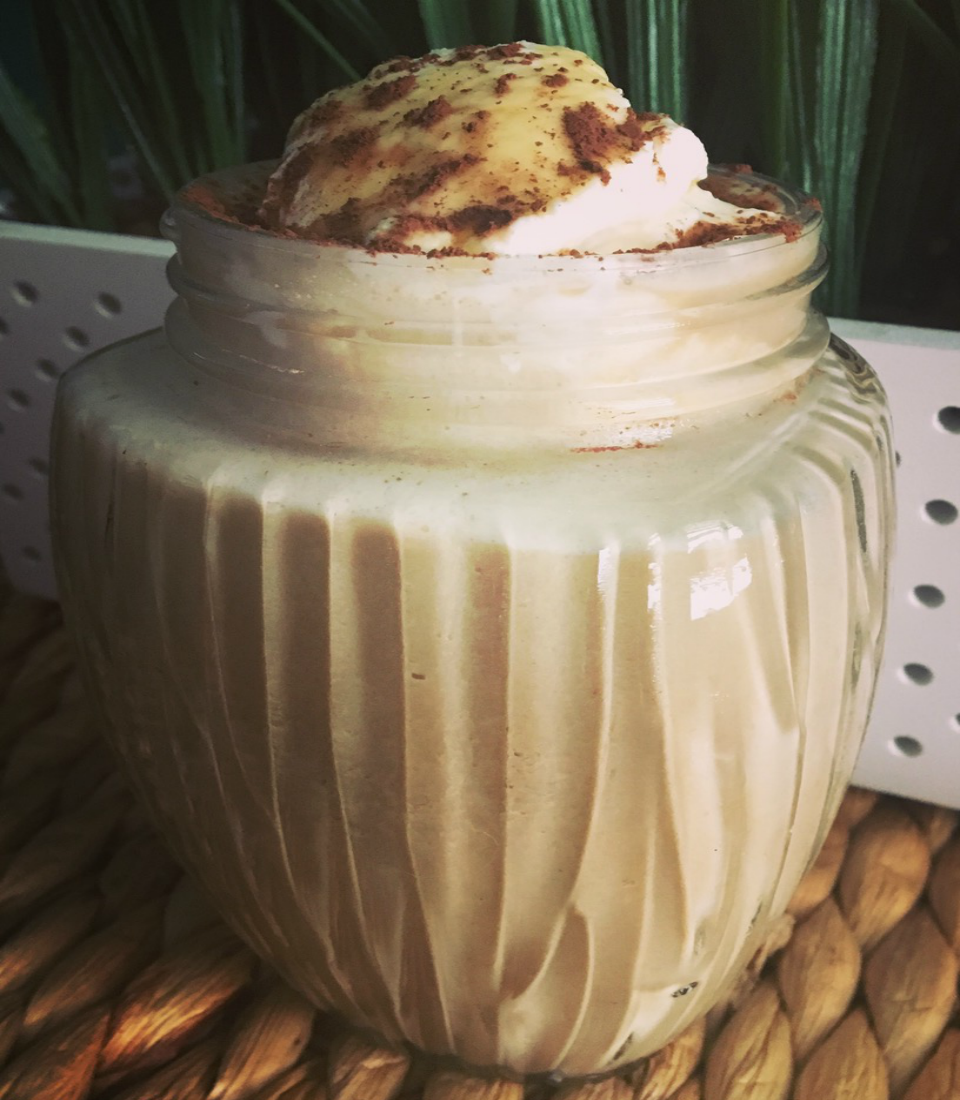 What do you get when you combine the new Healthy Mummy Coffee smoothie mix with almond milk, cocoa and lots of ice? A healthy and delicious Iced Coffee Smoothie!
This quick and easy smoothie is perfect as a healthy breakfast or afternoon pick me up.
Find the full recipe HERE.
8. Choc mint smoothie bowl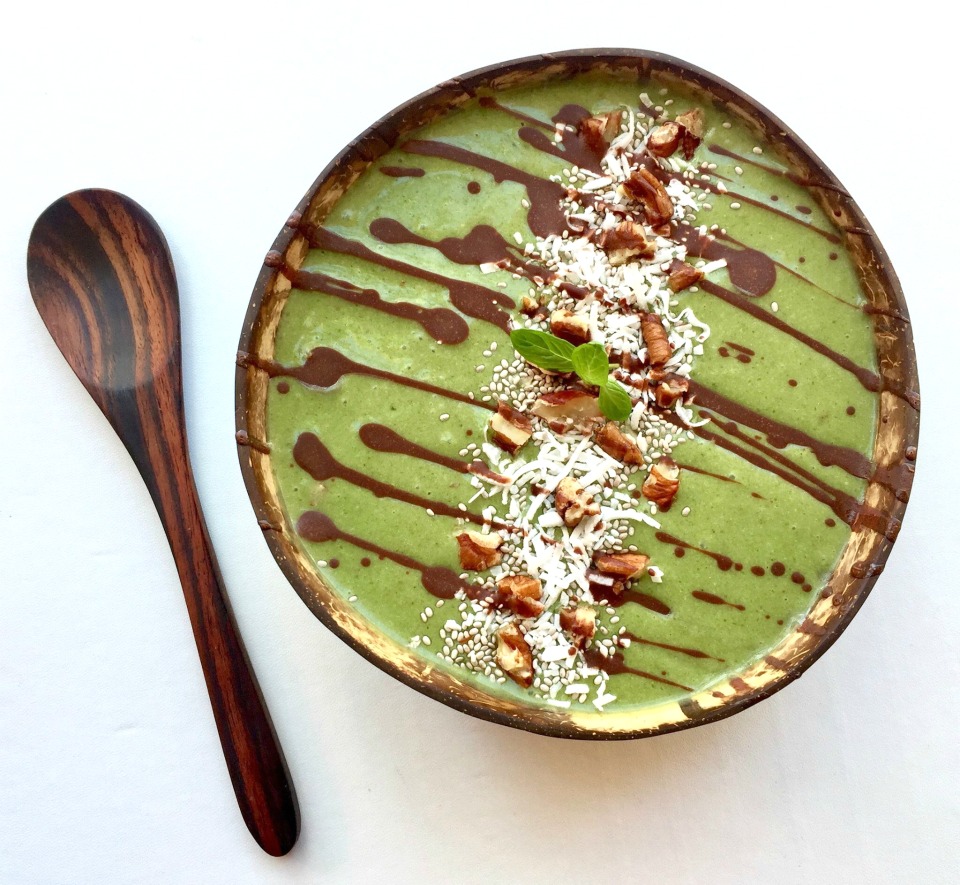 Wouldn't you love to wake up to this amazing Choc Mint Smoothie Bowl? You can!Smoothie bowls are just like the Healthy Mummy Smoothies you know and love, but thicker and made to eat with a spoon.Have you heard about the new choc mint Healthy Mummy Smoothie flavour? You can find out more HERE.
9. Healthy and Fruit Smoothie Bowl Recipe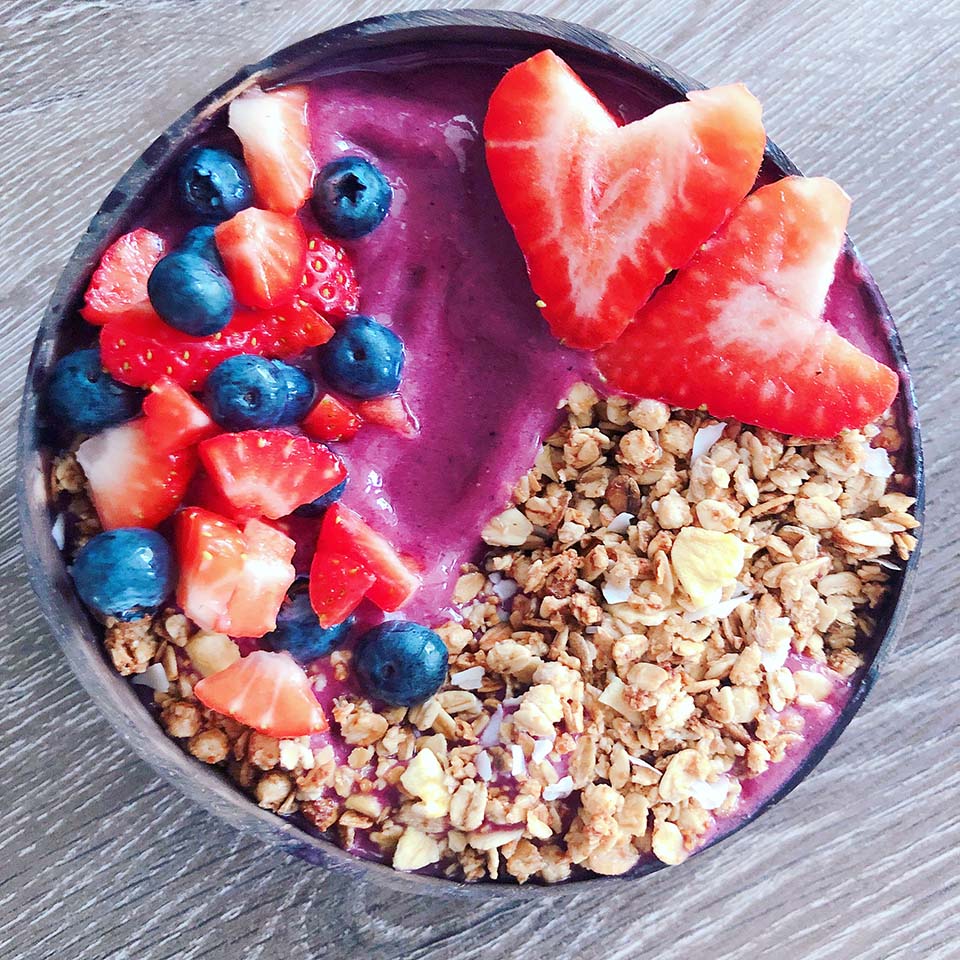 These healthy smoothie bowl recipes are just like the Healthy Mummy Smoothies you know and love, but thicker and made to eat with a spoon.

Get this recipe here.
10. Chocolate Protein Smoothie Bowl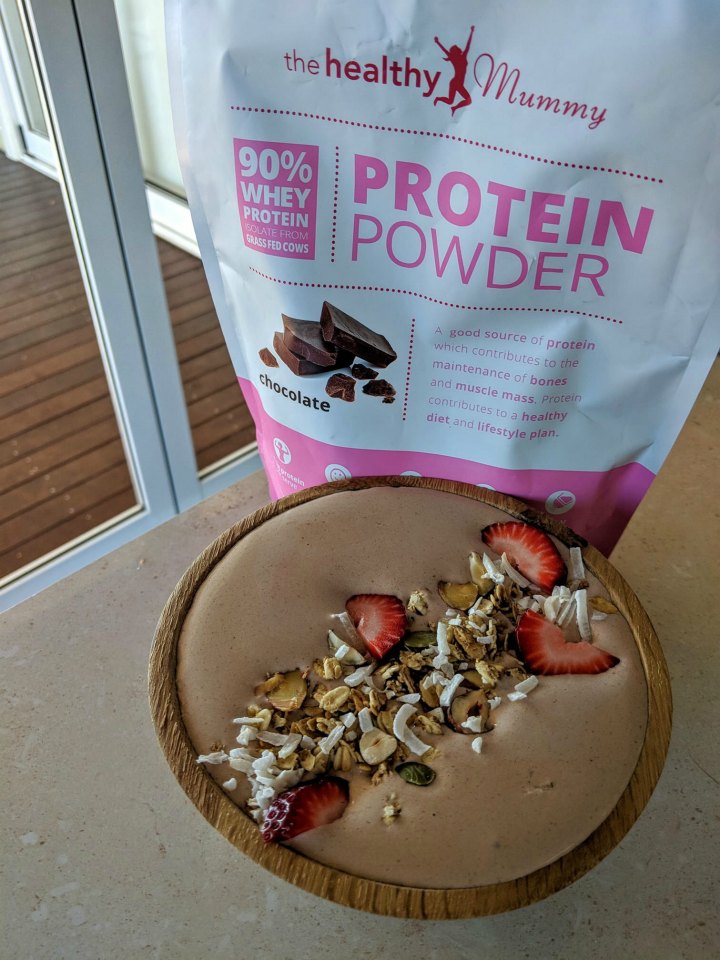 A super easy, chocolatey smoothie bowl for 220 calories!

It's so easy to make your own café-style breakfast thanks to this fab recipe from 28 Day Weight Loss Challenge member Lauren Kolstad.

Smoothie bowls are just like the Healthy Mummy Smoothies you know and love, but thicker and made to eat with a spoon.

Have you heard about the NEW Chocolate Healthy Mummy Protein Powder? You can find out more HERE.
11. Delicious Chocolate, Peanut Butter and Jelly Smoothie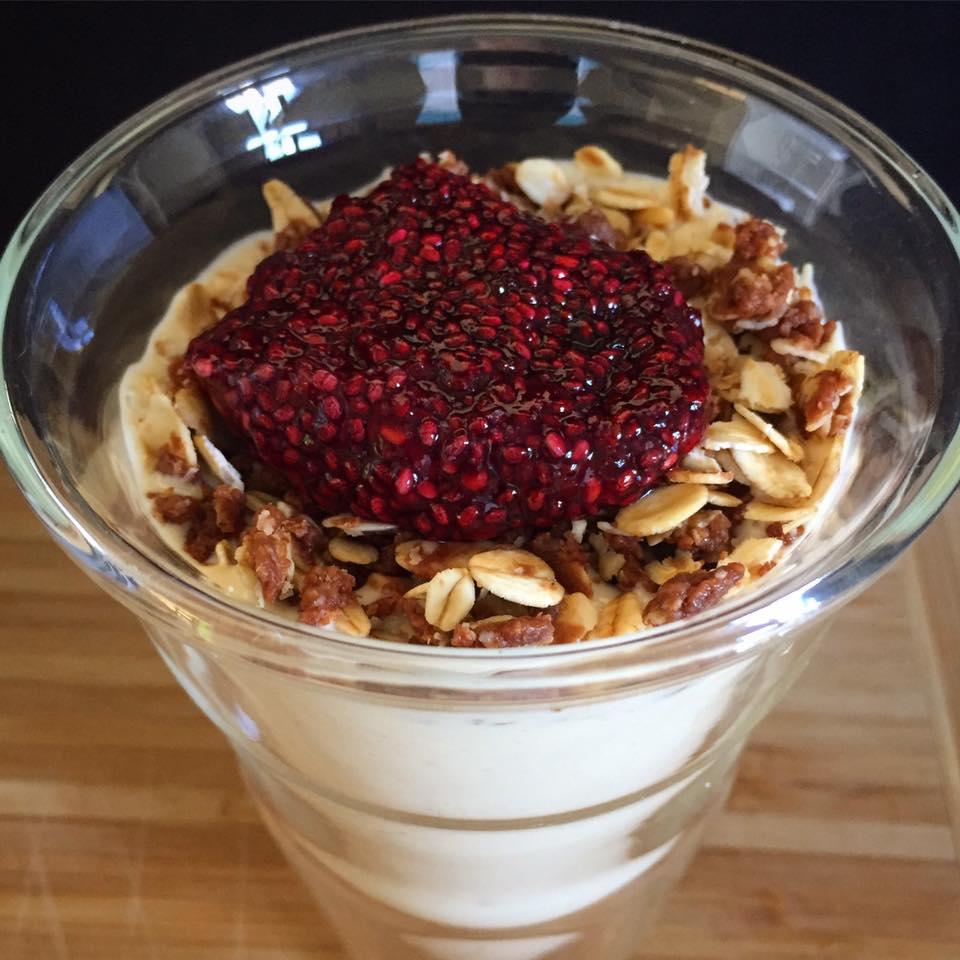 The Healthy Mummy community are going wild over their healthy and delicious smoothie creations and we LOVE it.
This lipsmackingly delicious Chocolate, Peanut Butter & Jelly Smoothie (a genius retake of the classic American PB&J) is no exception.
12. Chocolate Smoothie Bowl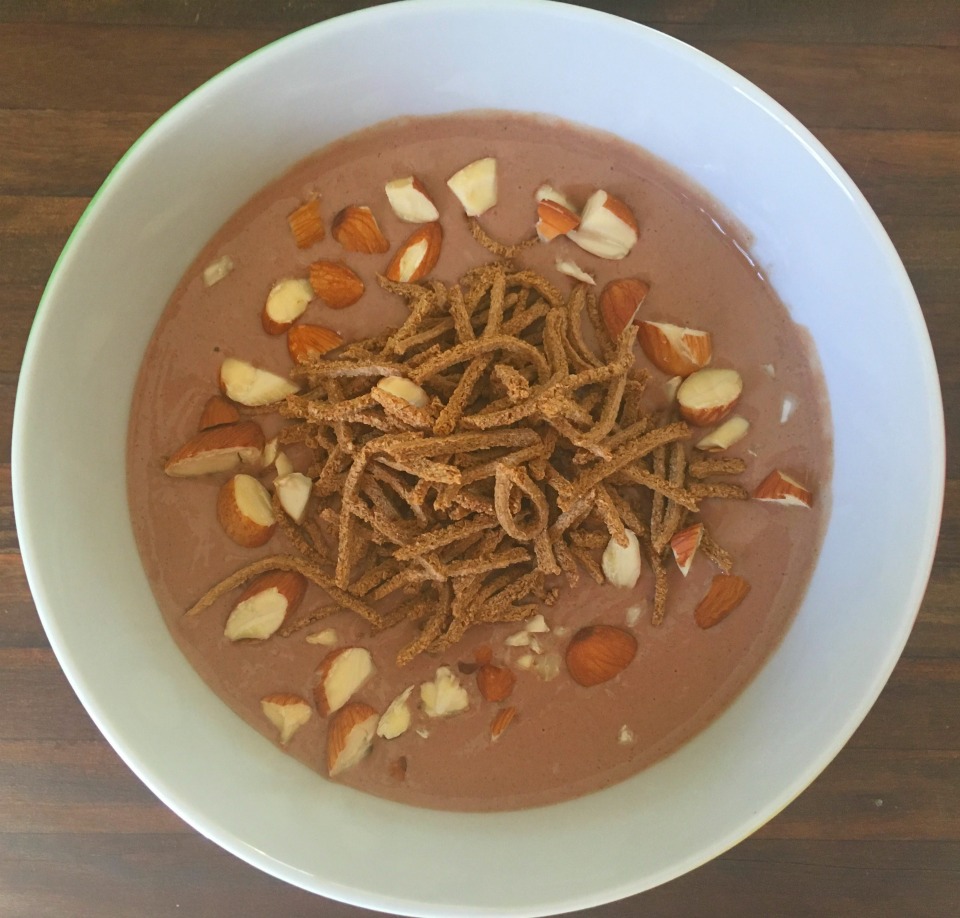 A big thank you to Cat Christ for sending in this totally delicious chocolate smoothie breakfast bowl that uses the Healthy Mummy Smoothiemix as a key ingredient.Cat says 'Some days, breakfast looks better in a bowl' and we couldn't agree more.
As part of the 28 Day Weight Loss Challenge we offer a range of breakfast ideas from smoothies to muffins and good old eggs on toast.

Get this recipe here.
13. Glowing Skin Bowl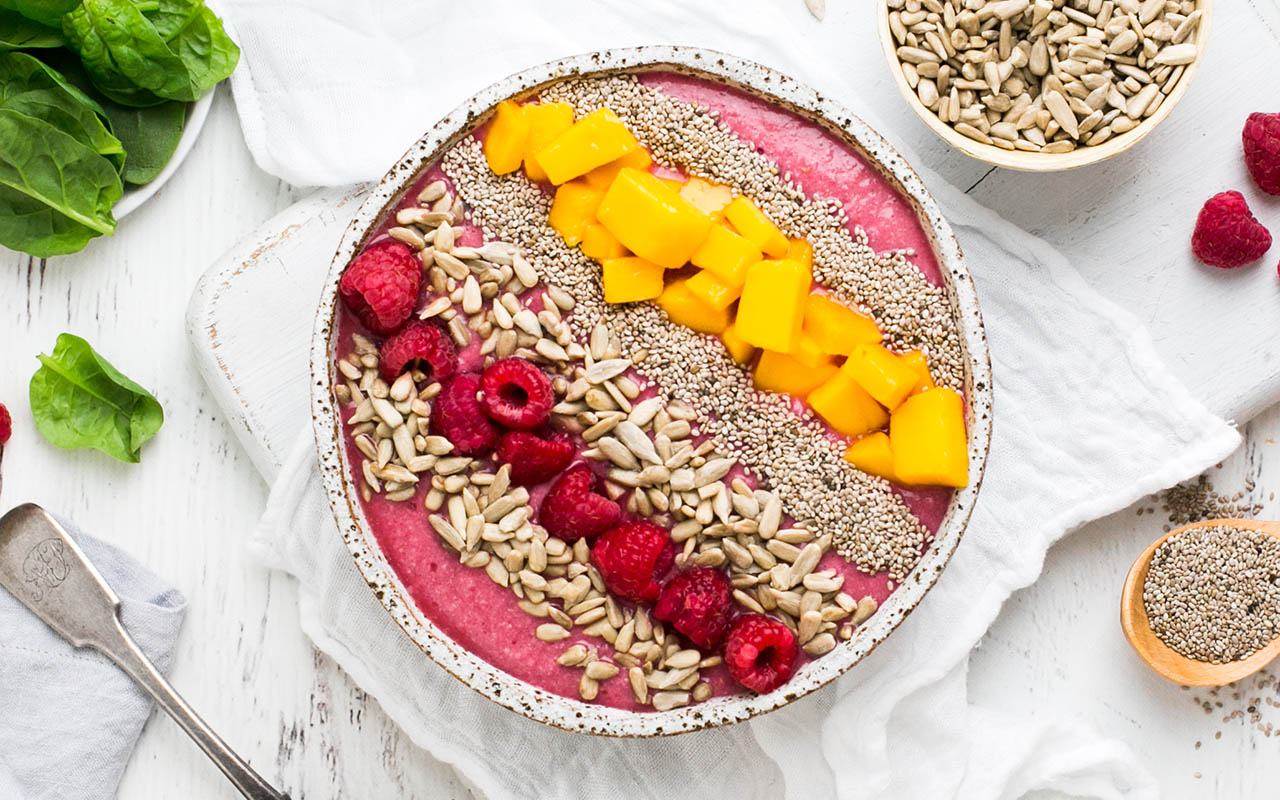 We've all heard the saying 'eat your way to glowing skin' well this breakfast bowl will definitely help with that! Filled with delicious raspberries and bananas plus the extra punch of spinach you have all the ingredients to give you a great start to your day.

On top of the nutrients offered by the fruit and nut ingredients, you have the added benefits of Healthy Mummy SKIN Beauty Collagen Powder to help give your skin and body that extra glow!
14. Healthy Chocolate Doughnut Smoothie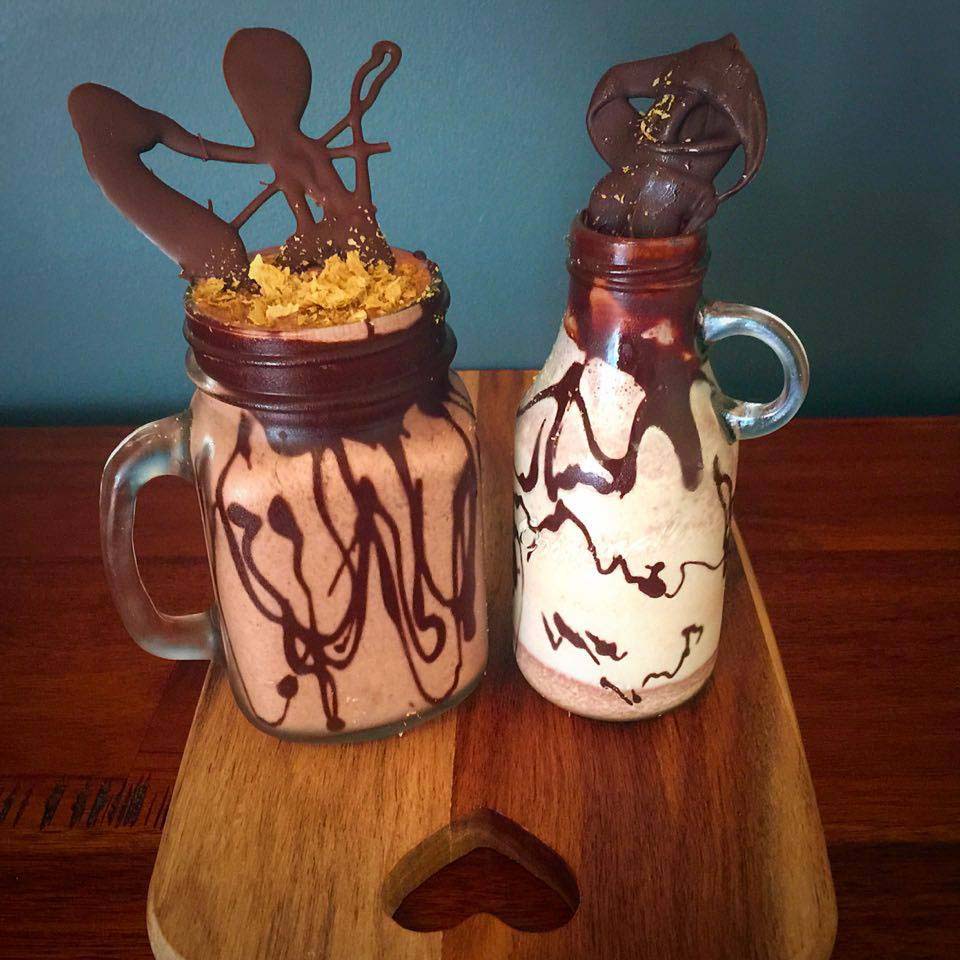 OMG if your jaw isn't on the floor with this recipe then – I congratulate you for your self restraint.But we are ABSOLUTELY DROOLING over this Chocolate Doughnut Smoothie!

Get this recipe here.
15. Banana Choc Smoothie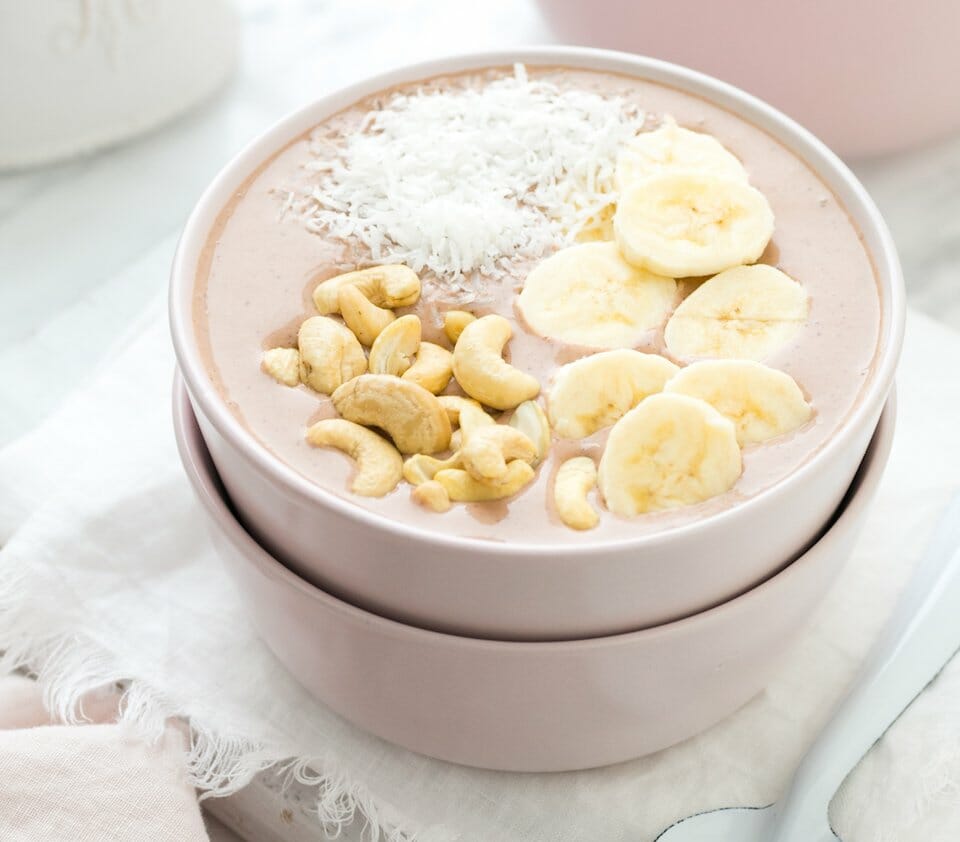 Here's a delicious smoothie inspired breakfast bowl that you can make in less than five minutes.

It's got the taste of banana and chocolate with the added goodness of cashews and coconut to kick start your metabolism in the morning.Get this recipe here.

If you like the look of these smoothies you should check out all the different breakfast bowl and delicious breakfast recipes available as part of the 28 Day Weight Loss Challenge.
6 ways to save time when making your morning smoothies
Our Healthy Mummy Smoothies are a great option for breakfast as they will give you a hit of energy with minimum effort.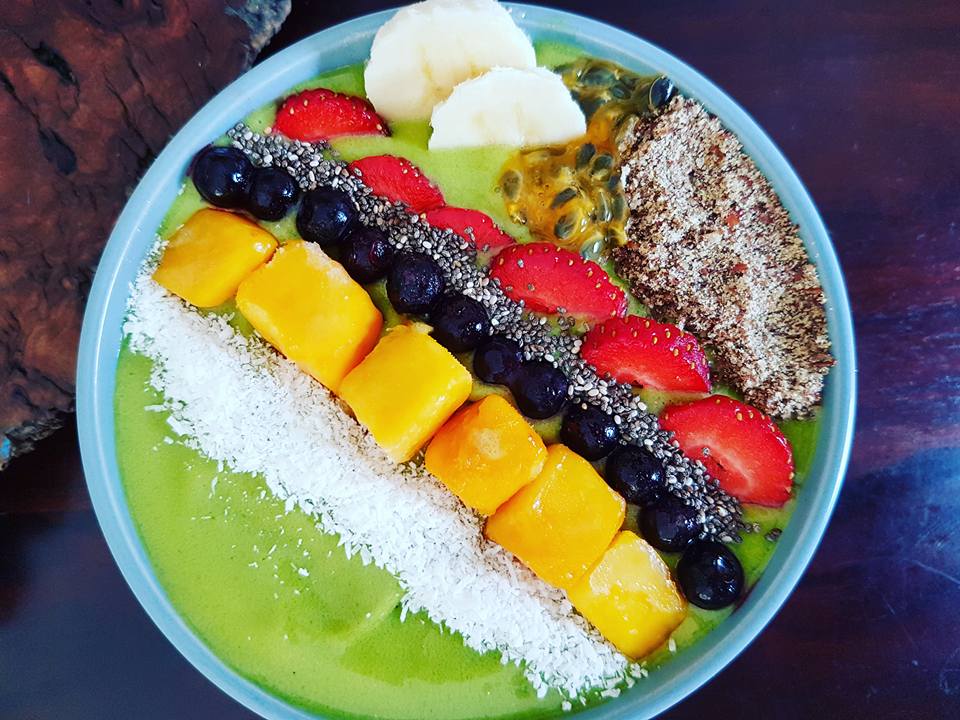 But we understand that mornings can be a stressful time. So today we want to share some tips that will save you precious minutes in the busy rush.

Get your Healthy Mummy Smoothie prepared faster so that you can get on with your day, save washing up, and reduce the effort.
1. Put your ice cube trays to work
There are so many great things you can freeze in ice cube trays and then just toss into your smoothie.

Think yoghurt, coconut milk, coconut water, pureed fruit, freshly squeezed orange juice, even herbal tea.

That way you can just grab them from a zip lock bag and throw them in your smoothie.
2. Pre-freeze chunks of fresh fruit

You can add some serious creaminess to your smoothie with frozen fruit. All you need to do is keep an eye on the fruit bowl for bananas, pears, kiwis or stone fruits that are looking over ripe.

Then just chop fruit into chunks and freeze on a plastic tray. Once frozen, place in a zip lock bag.

Try this: Sunrise Smoothie
3. Make a mix-in jar
If you find yourself opening fiddly packets in the morning to add some oats, LSA or chia seeds – why not make up one big jar instead?

Then you can just scoop out what you need in one go.
4. Make a fruit tub for smoothies
At the start of the week, chop up a load of fresh fruit that you can use in your smoothies. Store in an air tight container in the fridge so that you can just grab what you need each day.

Think watermelon chunks, rockmelon, apple, kiwi fruit and grapes.
5. Prepare some smoothie bags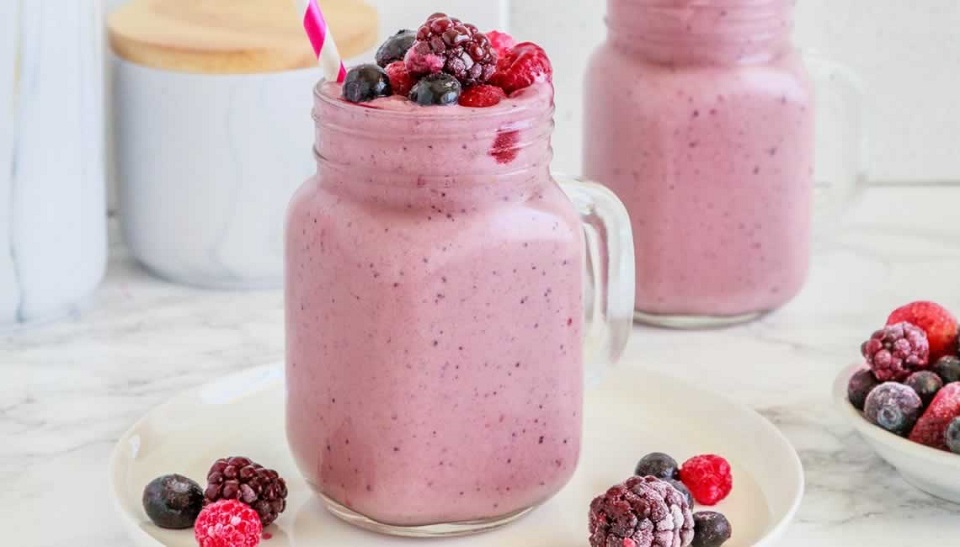 If you want to get super organised, why not grab 7 zip lock bags and pour everything you need (except the milk) for your smoothie inside?

Then just freeze them, and pull out individually to dump into your blender in the morning. Add milk and blend, then enjoy.

Try this: Berry Smoothie 
6. Clean your blender as soon as you finish
There is nothing like a dirty blender in the sink to turn you off the idea of preparing a healthy smoothie. As soon as you finish blending, give the blender a quick rinse.

Then squirt in some washing up liquid and a cupful of hot water. Put the lid on and turn it on for about ten seconds to get the bubbles going. Then just give it a quick scrub, rinse, and leave on the bench to air dry.
Get the Ulitmate Guide to our Smoothies here!
Join our 28 Day Weight Loss Challenge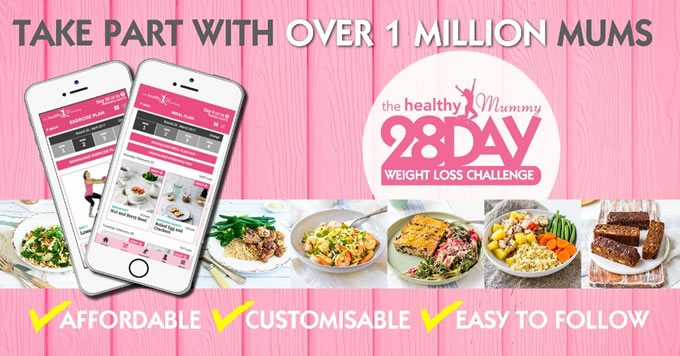 Want to shift your baby weight but feel like you have NO TIME in your day to exercise and eat healthily? That's where the Healthy Mummy's 28 Day Weight Loss Challenge can help.


Our Challenge entails: 
28 days of at home exercise routines (no gym needed) – with video instruction
Customisable and breastfeeding friendly meal plans
Time-efficient exercises for busy mums – under 30 mins
Challenge combines Pilates exercises with interval and circuit training (HIIT)
Suitable for basic to advanced fitness levels.
Home to thousands of EASY-TO-MAKE recipes.
To find out more on the 28 Day Weight Loss Challenge click here.