With almost 10kg lost this mum is feeling better than ever after our 8 Week Challenge!
Our 8 Week Challenge saw this mum able to lose almost 10kg and smash her non-scale goals like exercising more and eating better.
For our 8 Week Challenge, a 32-year-old mum from Brisbane, Krystal Lee Davis set non-scale related goals like getting her 10k steps or eating healthier or exercising 3 times a week.
And one of the benefits of not focussing on the scales is that she was able to achieve 9.9kg weight loss as well!
She believes setting smaller goals has helped her in working towards her large goals.
Read her amazing story below…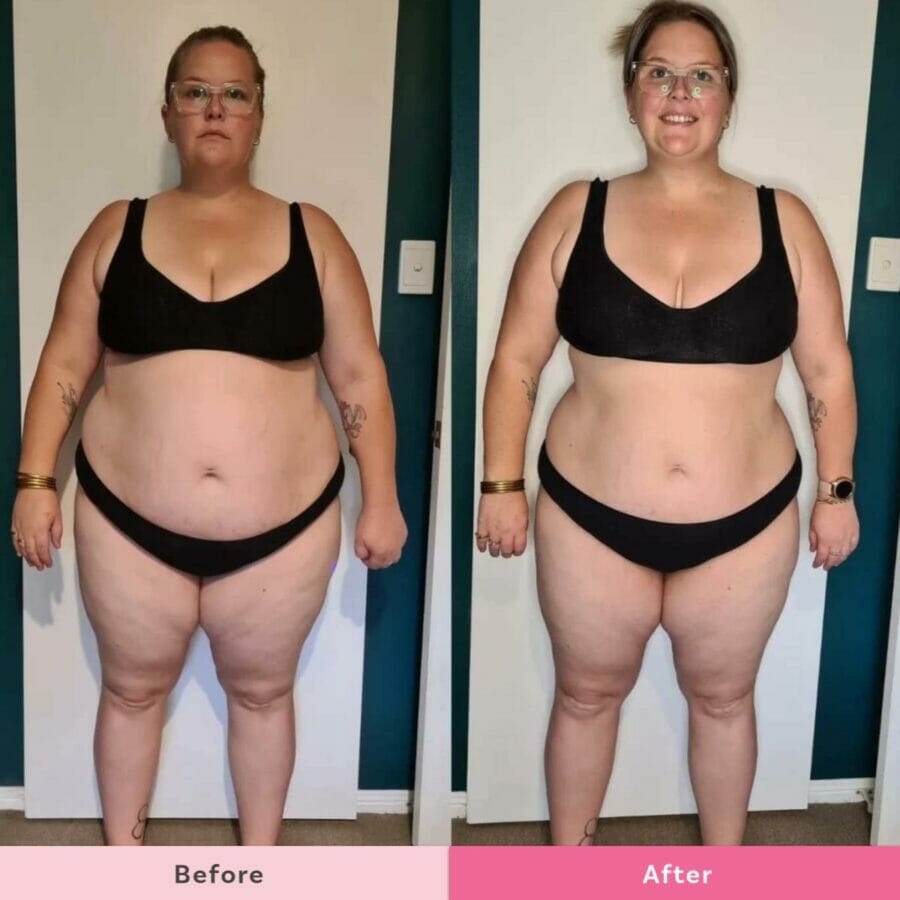 Her goal was to eat healthier, exercise more and hit her steps – she also lost almost 10kg!
Krystal Lee Davis is 32, lives in Brisbane, has a 3-year-old son and realised she had an unhealthy relationship with food that she wanted to change so that her son saw her have a healthier relationship with food.
"I had been putting on weight quite quickly and had created an unhealthy relationship with food. Because of this, I had no energy and doing little things like getting up off the ground was becoming a challenge."
"I didn't want to set this example for my son, and I hated who I saw in the mirror."
She signed up for the 8 week challenge with the goals of reaching 10k steps a day, eating healthier and exercising at least 3 times a week, in the end, she also lost almost 10kg.
"I started with The Healthy Mummy 8 weeks ago at the start of the 8 week challenge, and the goals are to reach at least 10k steps per day, eat healthier and exercise 3 times per week.
"I also lost 9.9kgs whilst reaching my other goals."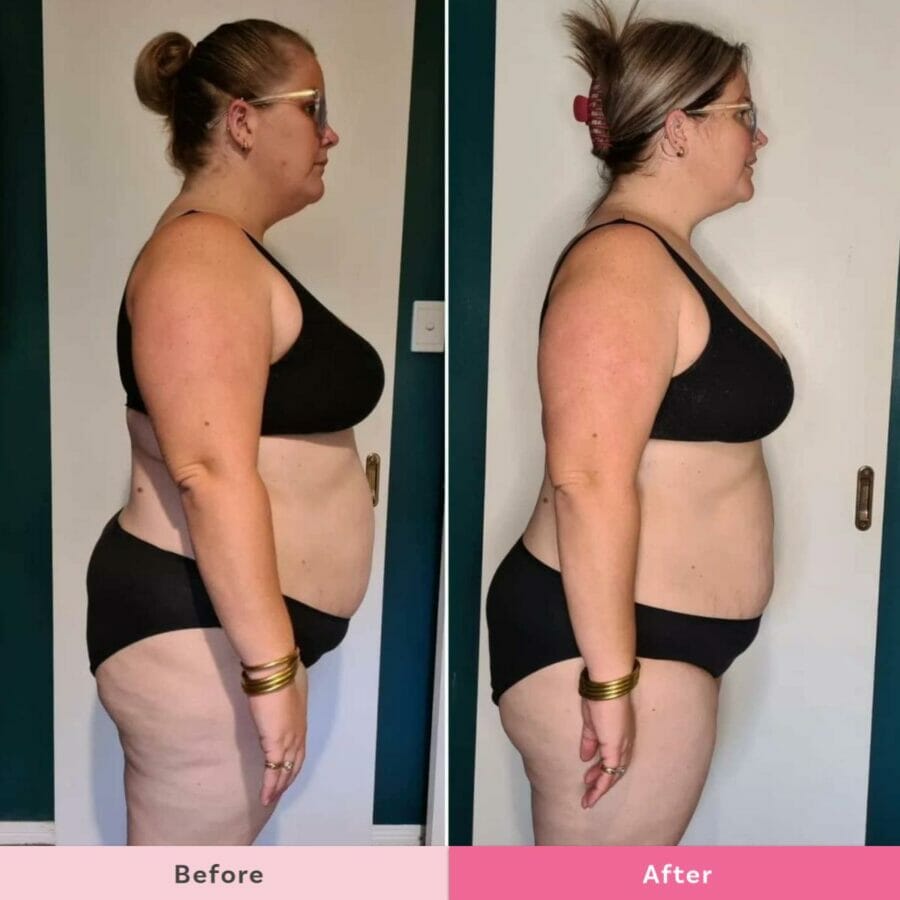 It's not all about the scales; make sure you measure and monitor your health
In the 8 weeks Krystal was on the challenge, she lost 39.5 cms and saw so many other changes and benefits in her health.
"I have lost 39.5 cms since starting the Healthy Mummy program. I have also found I have so much more energy. I find the more I move, the more energy I have."
"As I started losing weight and started fitting back into my clothes or needed to buy new pieces, I felt like dressing up again because I had some of my confidence back."
As well as doing the 8 Week Challenge she also found that other Healthy Mummy products helped to support the changes she was making.
"My favourite is the Healthy Mummy Premium Smoothie – Espresso with an extra shot of coffee. Coming in a close second is the Choc Mint, which is perfect for when I want a sweet drink."
"I use the Healthy Mummy Carb X sachets when we are having dinner out because these aren't my usual meals and are usually higher in carbs than I'd like."

The 8 week challenge helped Krystal turn her life around
Krystal loved doing the 8 Week Challenge and signed up for the 6 month challenge. She found it was what she needed to kickstart her new lifestyle.
"I have absolutely loved it. The 8 week challenge empowered me to take back control of my own health and to realise my goals are achievable. Before I had completed the 8 week challenge, I jade already signed myself up for the 6 month challenge."
"I saw the 8 week challenge more as a kick-start to a healthier lifestyle."
Tips for other mums starting out
Setting small goals and making sustainable changes are Krystal's tips for other mums starting out.
"Set small goals. For example, if you want to lose 30kgs, set a goal of 5 kgs and then celebrate when you reach that goal. When you achieve your smaller goals, you become more motivated to keep on going."
"Also, make small sustainable changes. Swap for healthier options, set a goal of moving 1,000 more steps that week. Over time it does get easier, and you can build up to what you want."
We love that you've made some incredible changes, Krystal, and seen the benefits in your health and life!